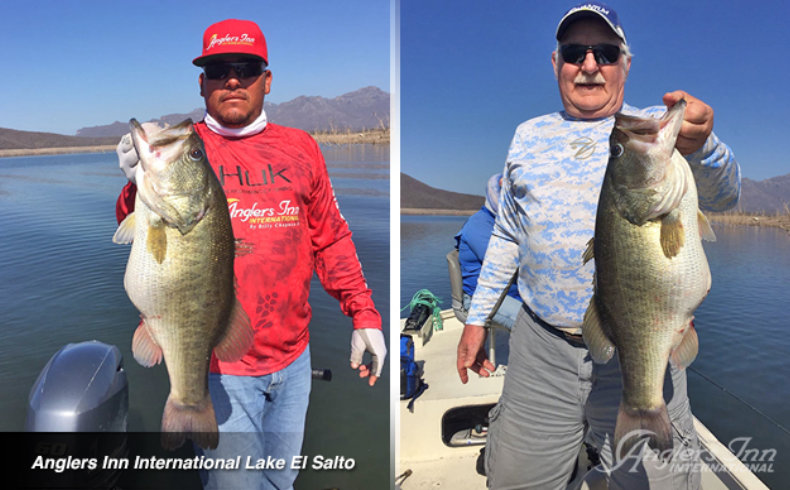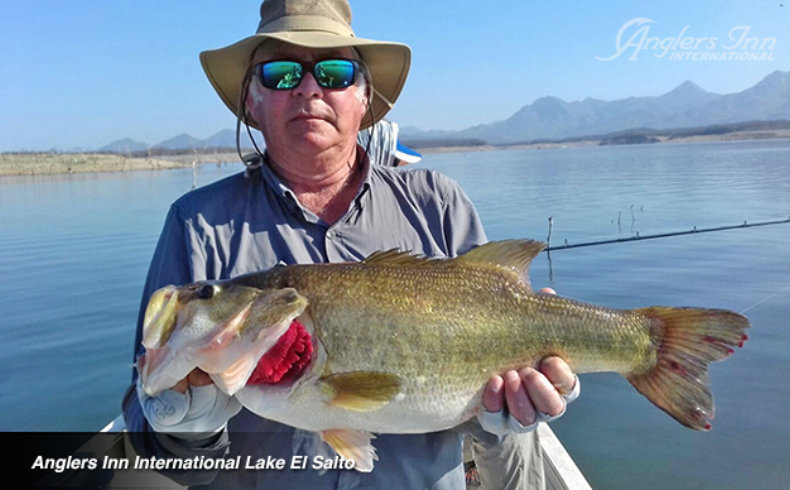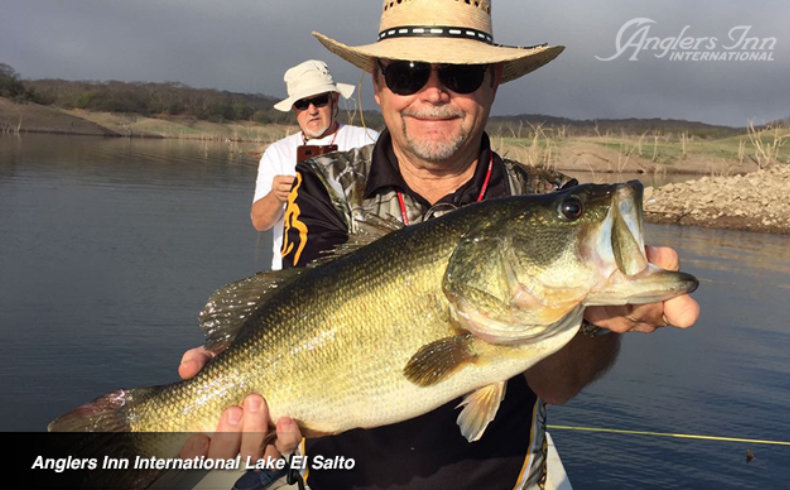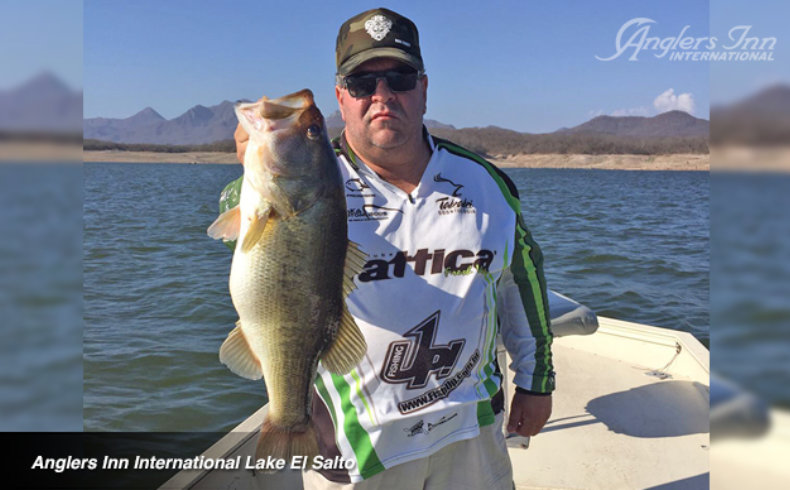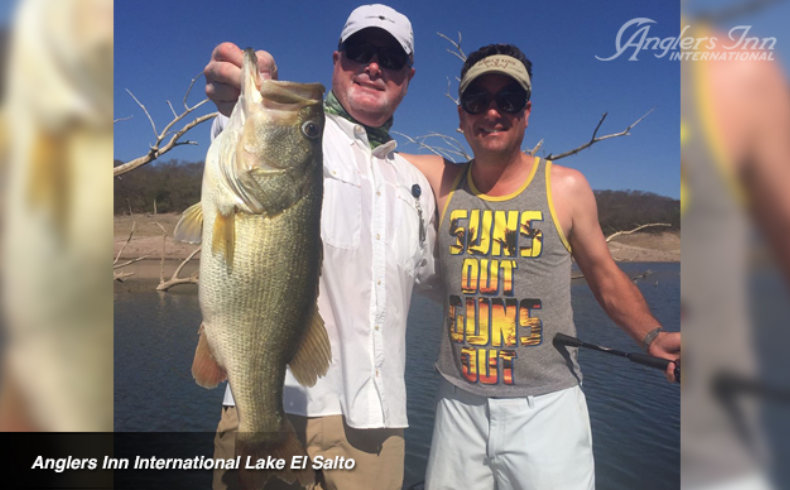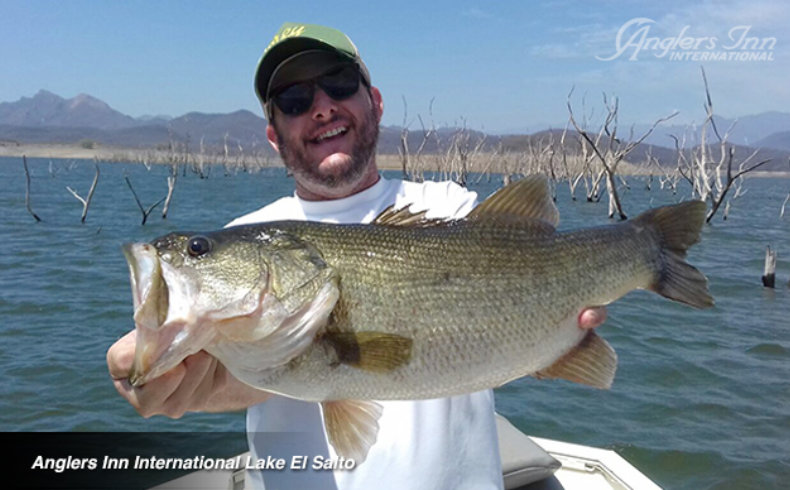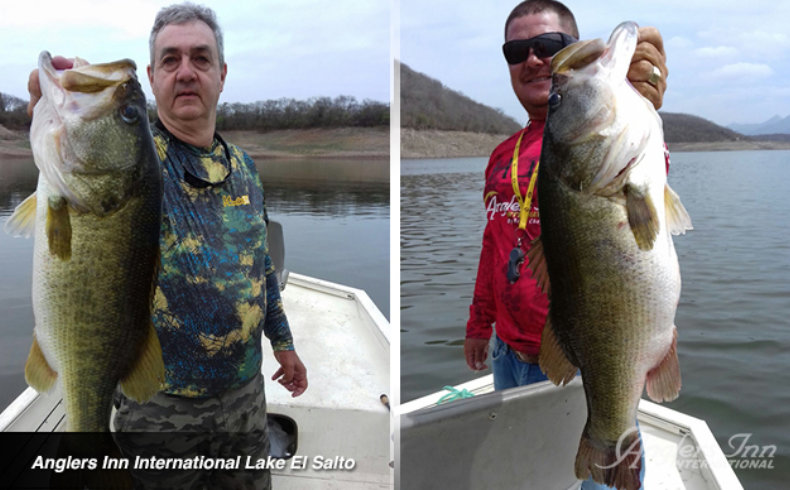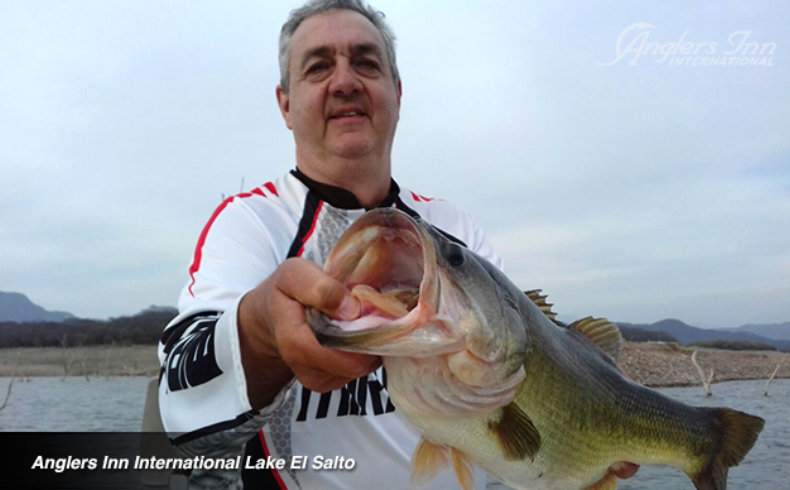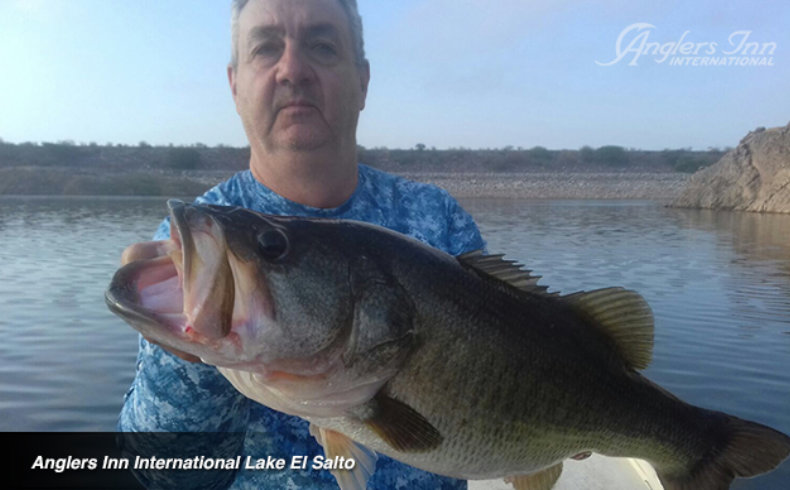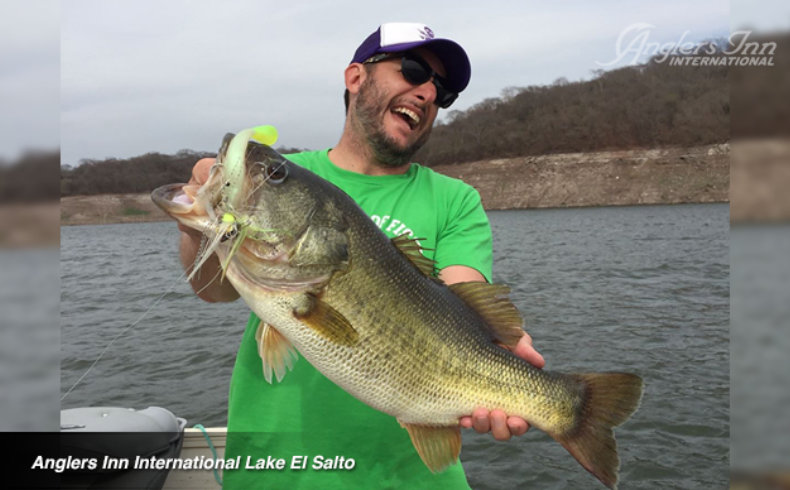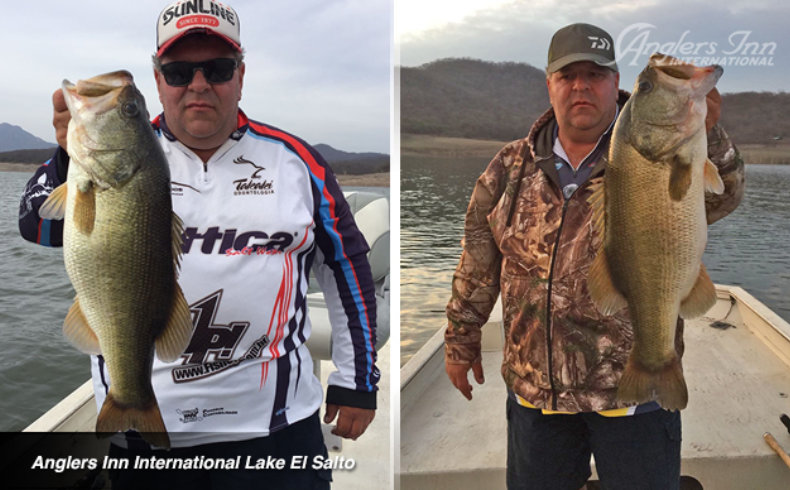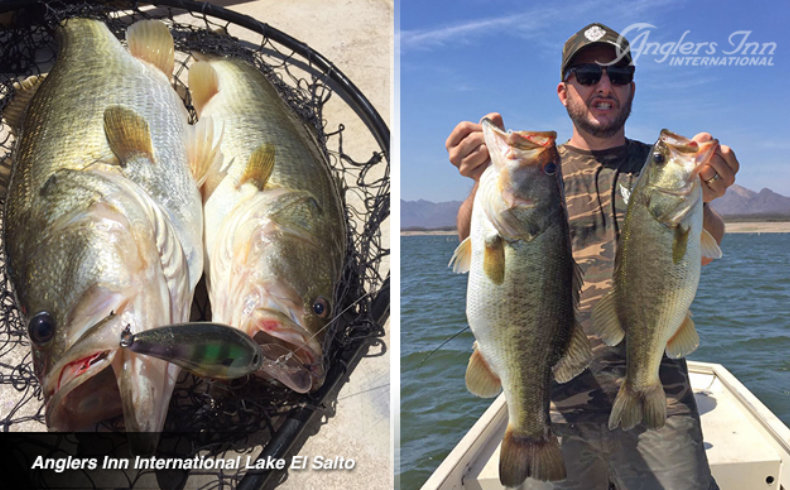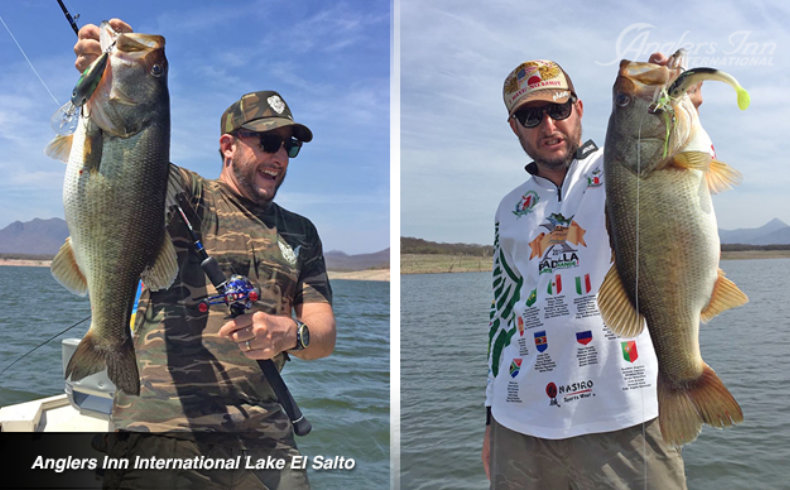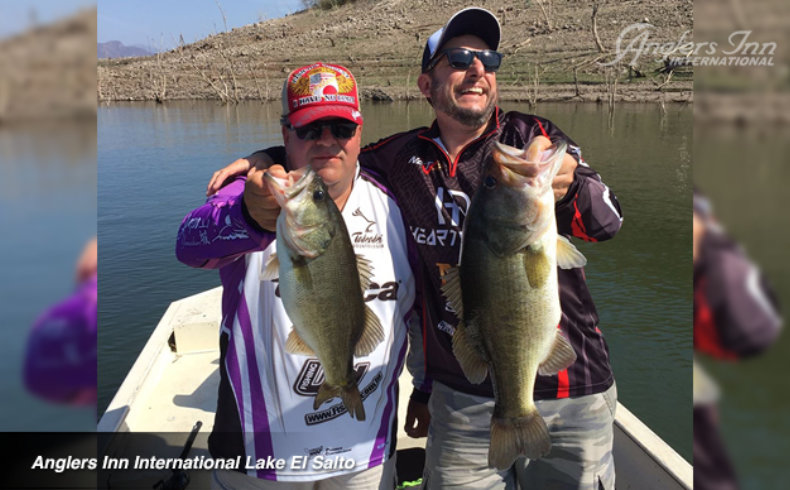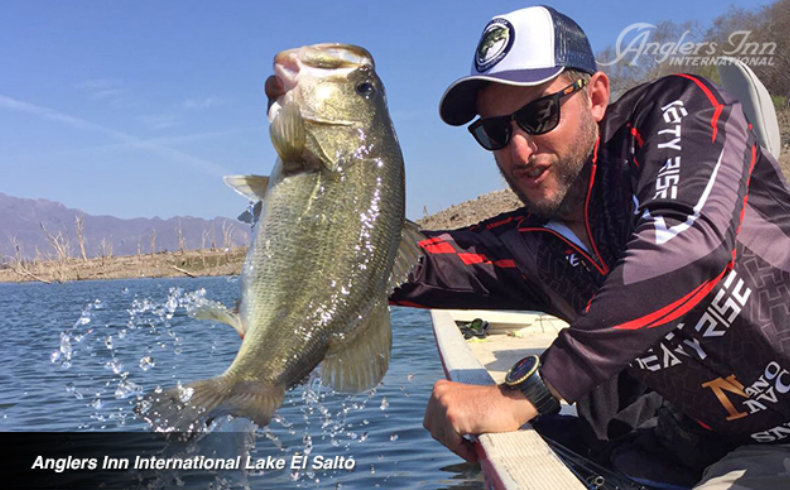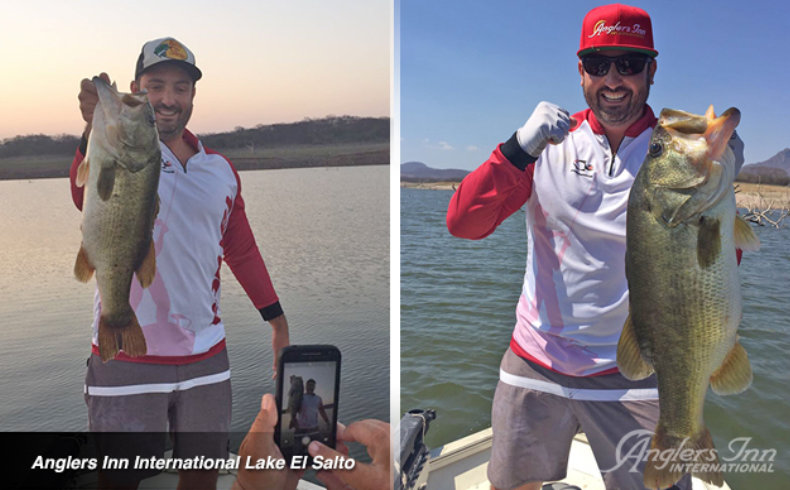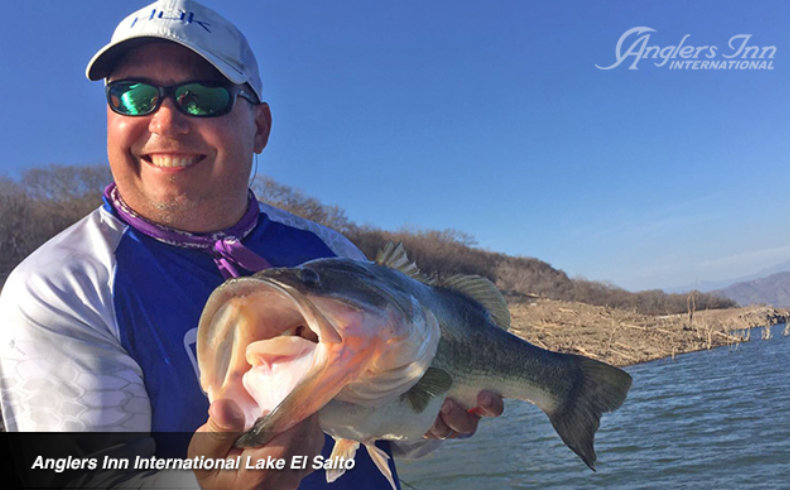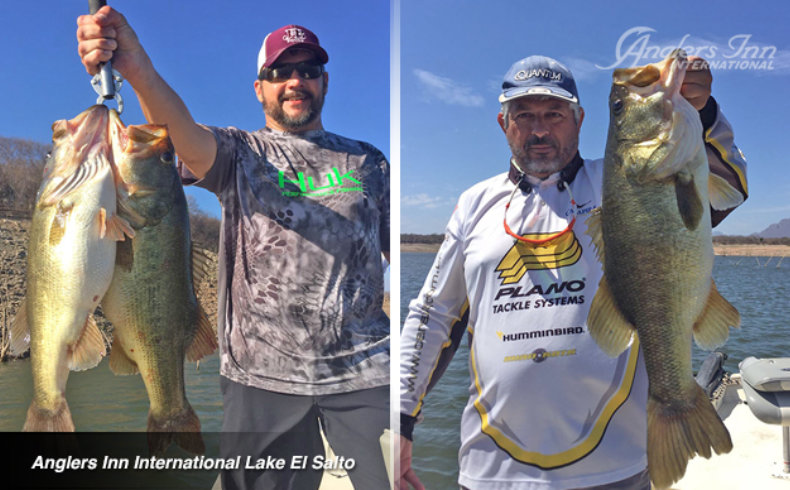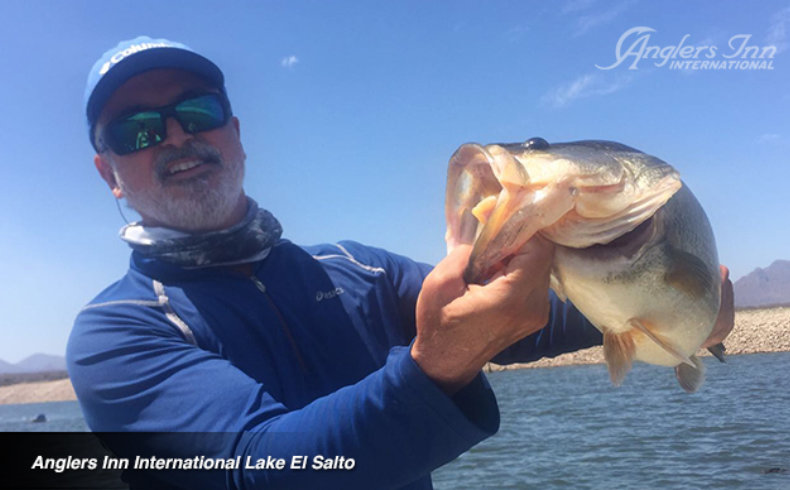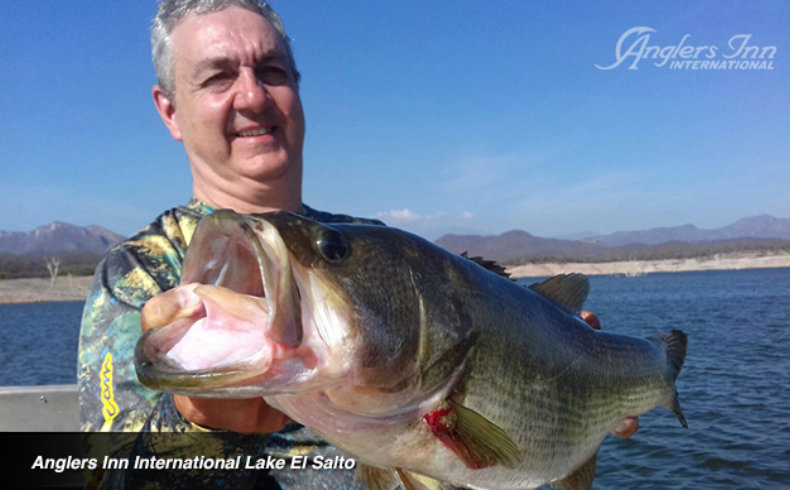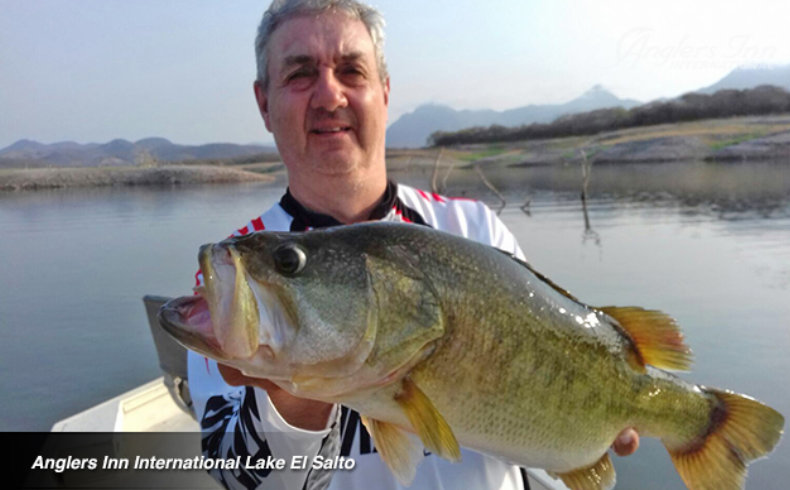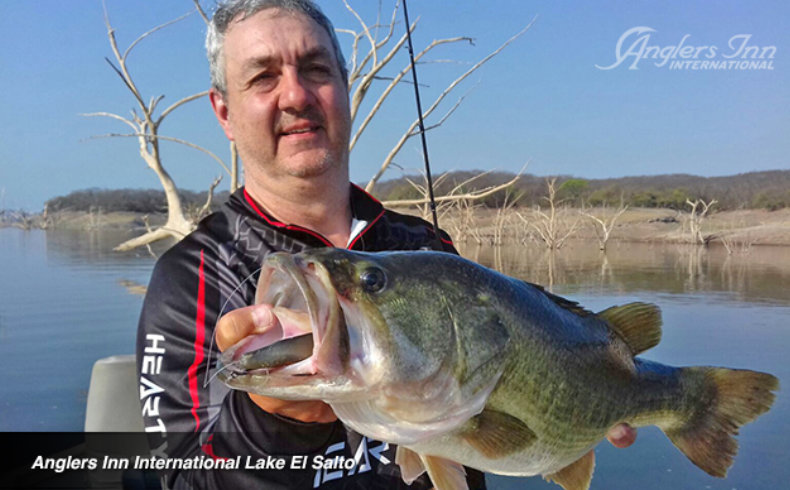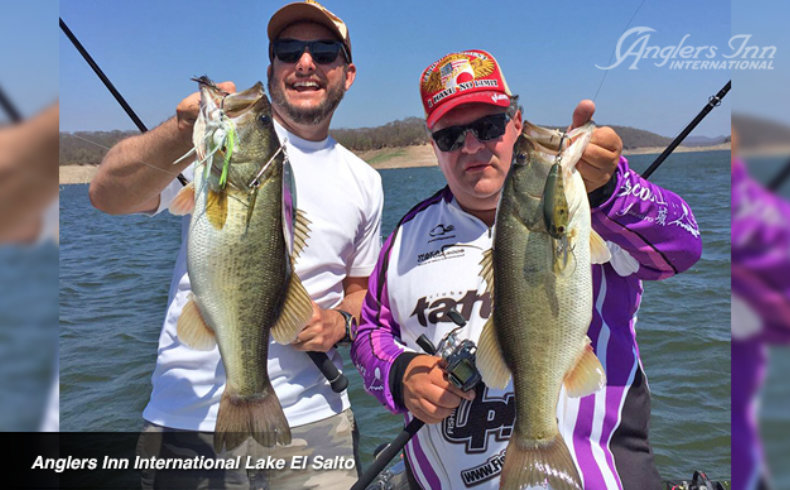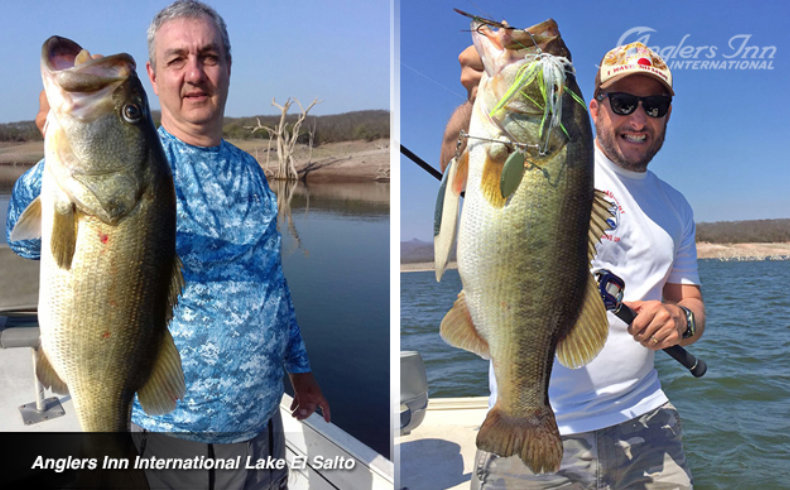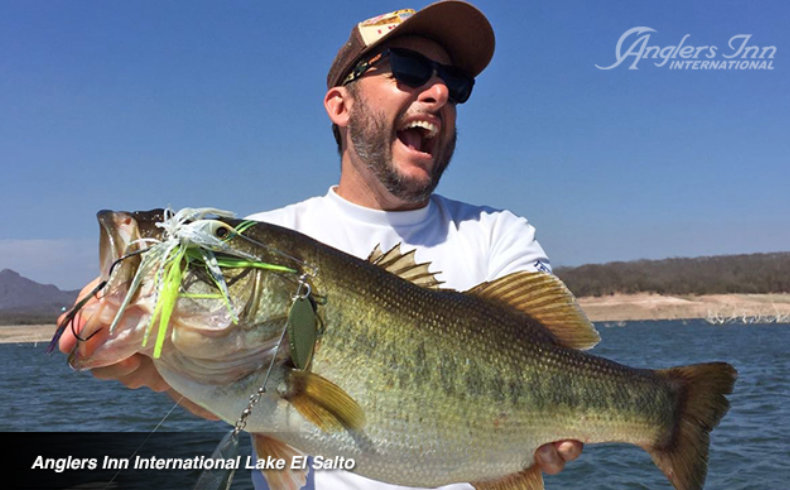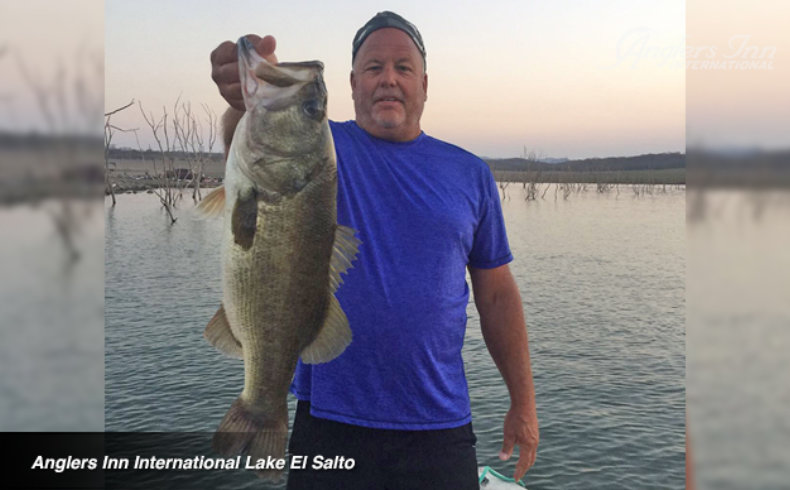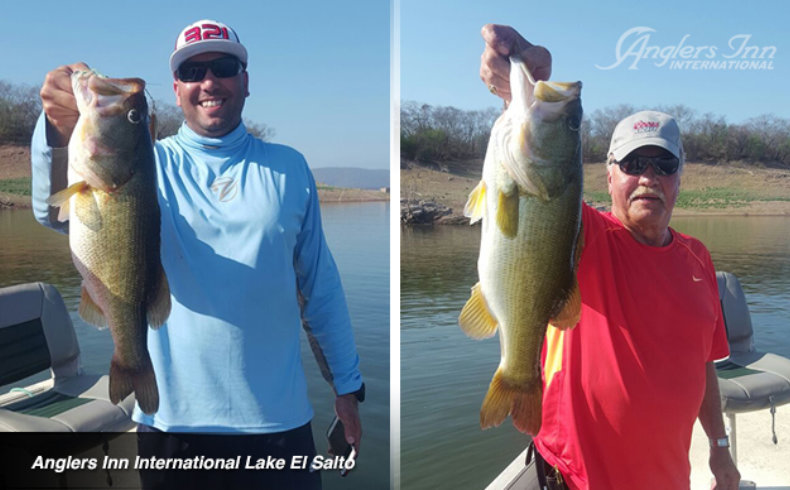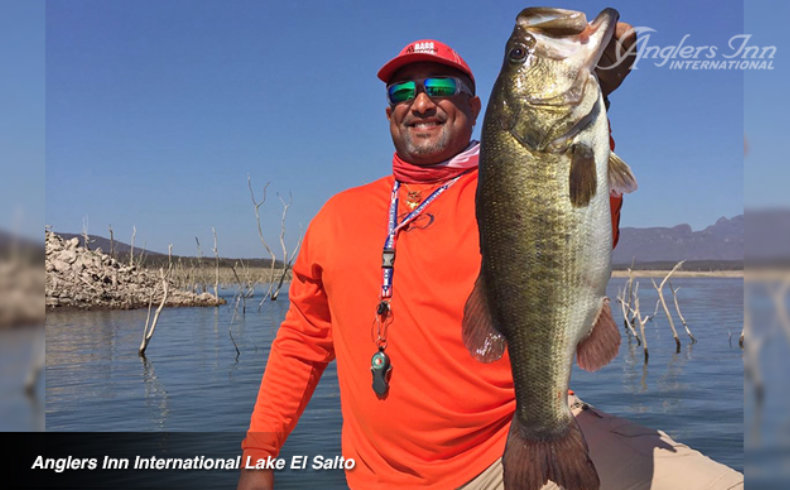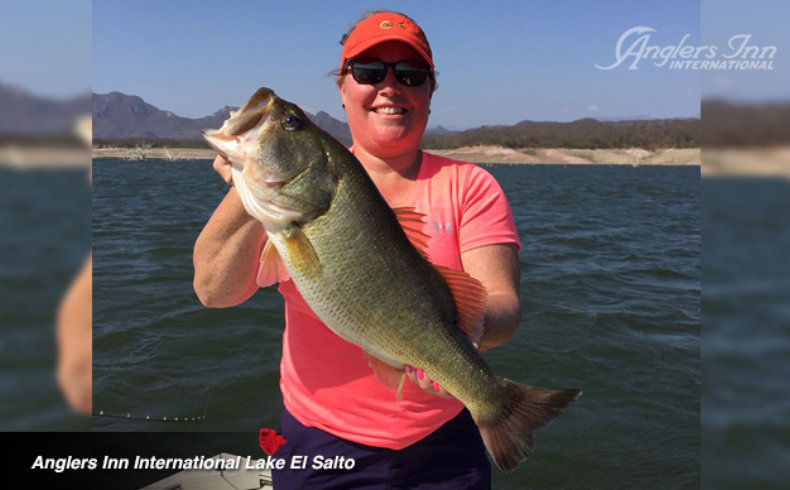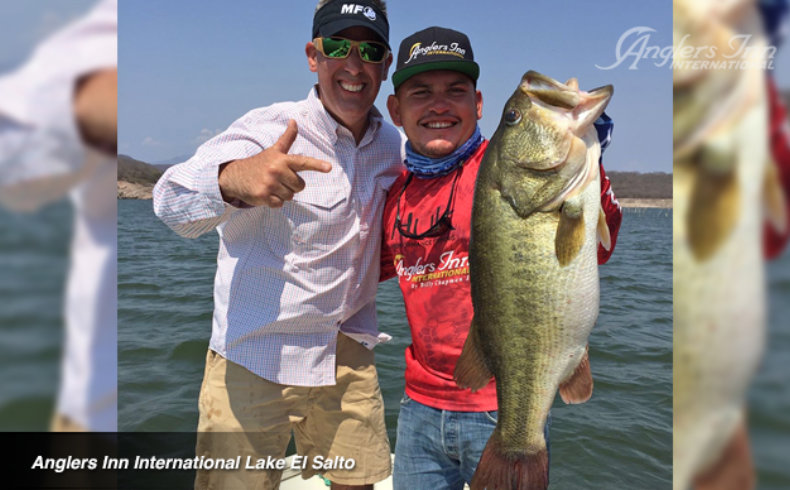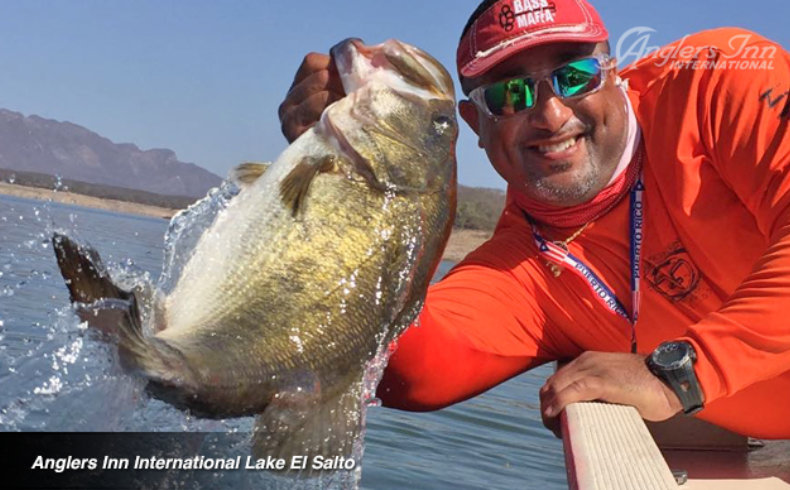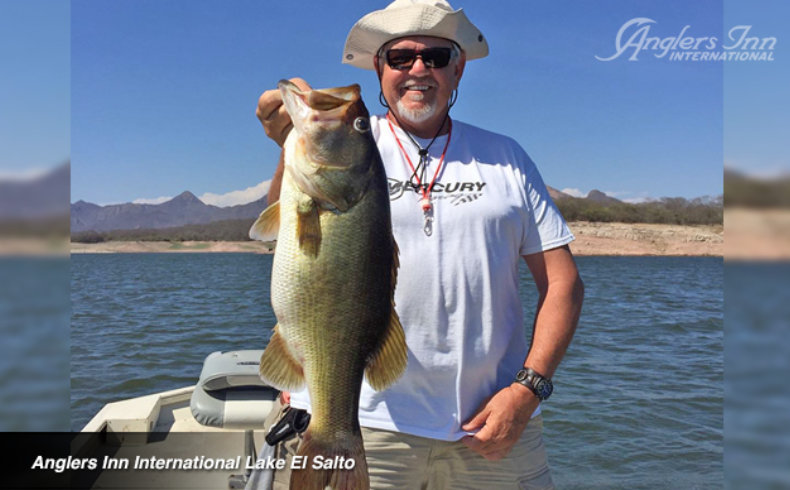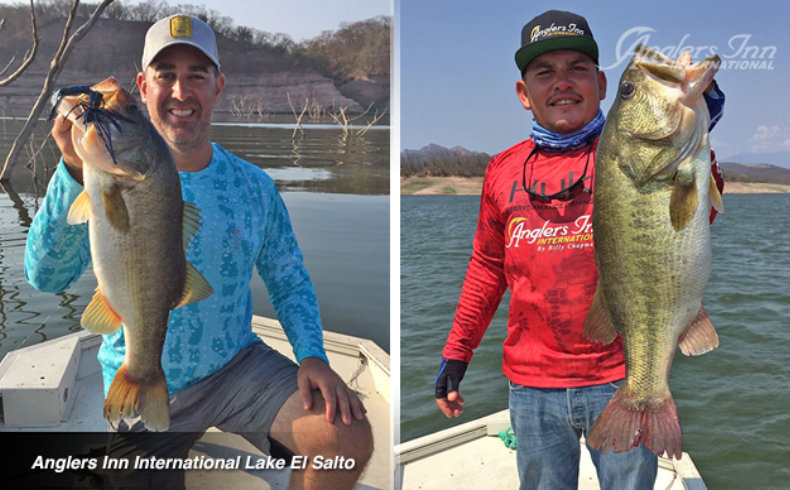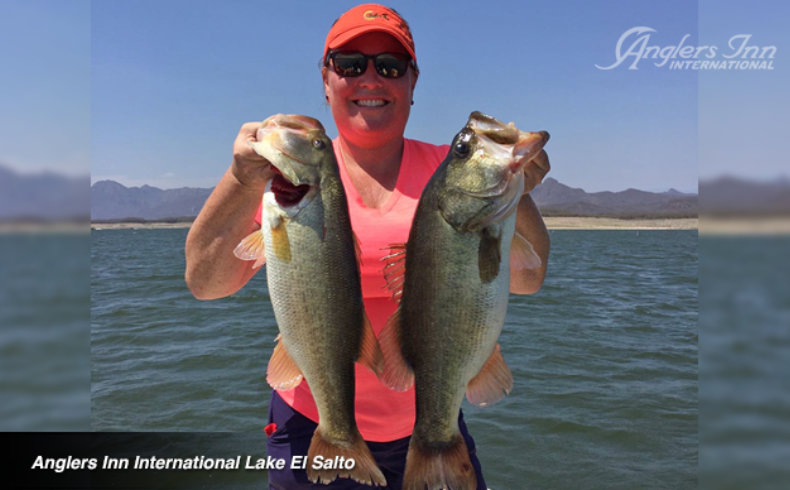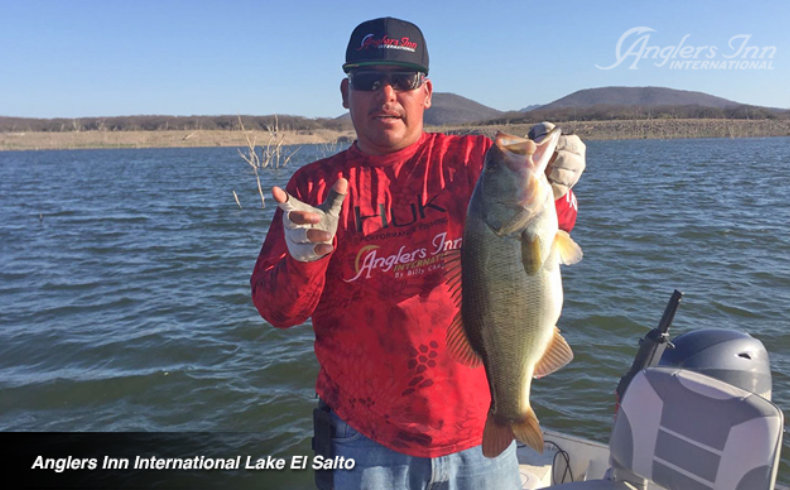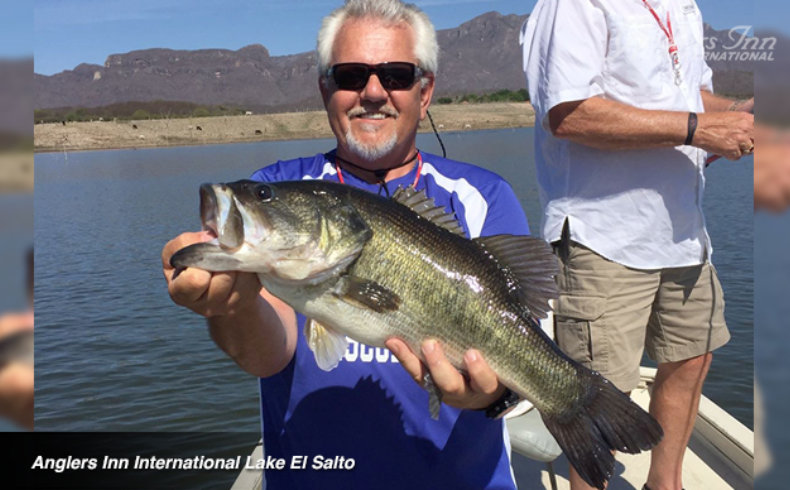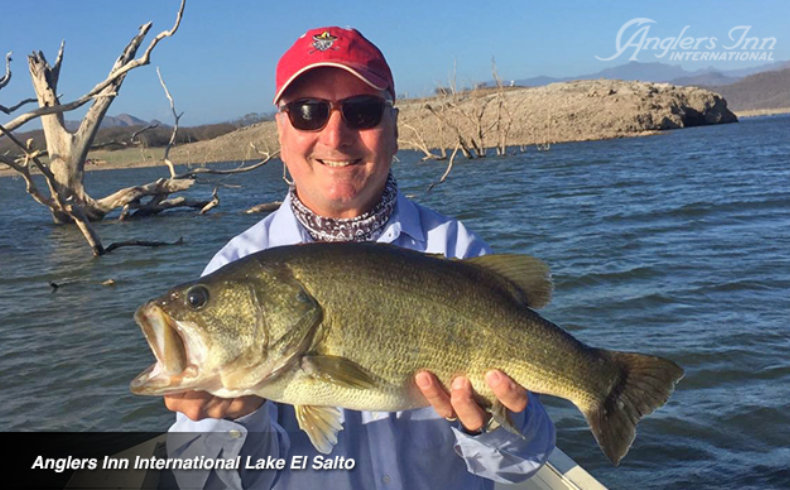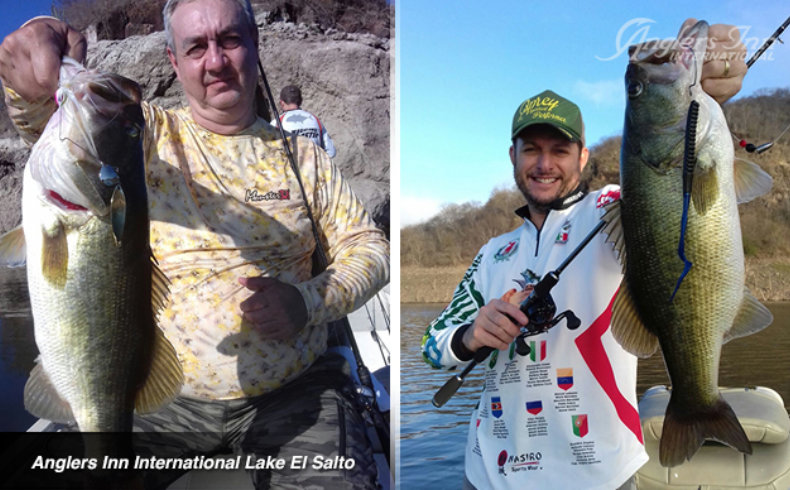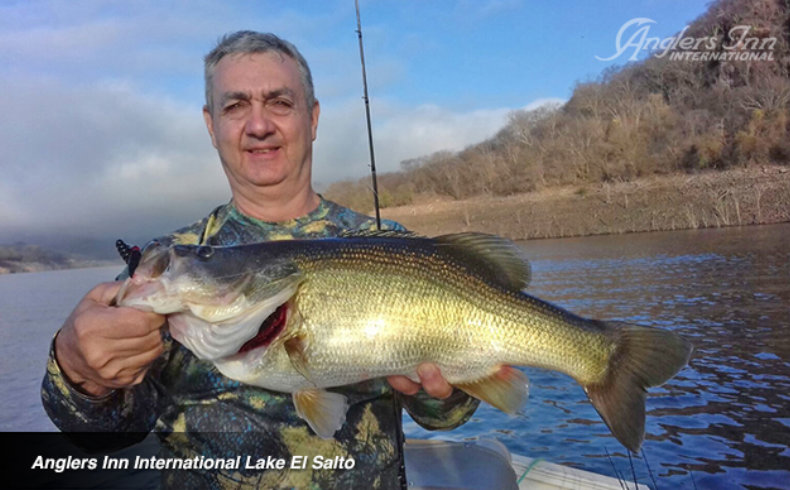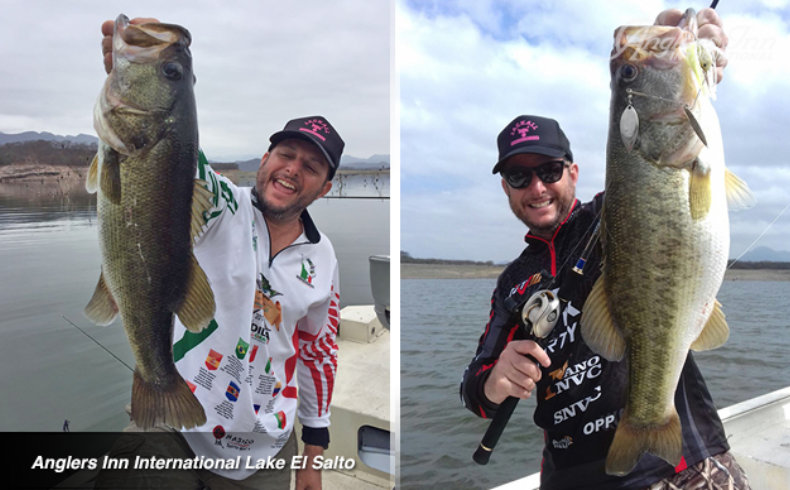 With very low water and summer patterns in full effect, our Mexican lakes are pumping out both numbers and quality bass right now, and it's prime time for anglers who know that the heat can be tempered with a mid-day siesta and a few cold ones, allowing them to fish early mornings and late afternoons at one of our most productive times of the year. May was exceptional and we expect June to be just as good, with the bite changing slightly in July, but remaining primed for the trip of a lifetime.
Right now, a pair of reasonably competent anglers can expect to catch 90 to 100 fish per boat per day at El Salto, with a smattering of 5 to 8 pounders and the occasional bigger one mixed in. Sometimes our fish school by size, and other times they're mixed. After catching 30 2-pounders from a spot, you may be pleasantly surprised by a 10-pound green gorilla. Trust your guides when they tell you that an area has big fish potential. At the same time, if you don't care about numbers and are truly committed to only catching "grandes," tell your guide that as well. There are patterns they can pursue that may produce fewer bites, but a better chance at a monster, but remember, every one of the baits mentioned in this report has produced giants, so bring them all.
We had a great group of 10 anglers from across the country come down earlier in the month, some of them multiple time guests and others first timers, and they reported excellent fishing. Marv Walker, caught the big fish of the week, a 9 pound 10 ounce giant that ate a ¾ ounce Jenko spinnerbait with two gold willowleaf blades, a #3.5 in front and a #5 in the back.
"Bring extra blades as those El Salto grandes will throw some off," he said. "The factory split rings that come on the baits aren't strong enough. I was slow rolling the spinnerbait in 12 to 15 feet of water through the trees." Many anglers bring lighter spinnerbaits, from ¼ to ½ ounce, but at this time of year they can be tough to slow roll. The spinnerbait bite heats up in the afternoon when the wind starts to blow, so use ¾ ounce as a starting point, and go heavier from there as warranted. They don't need to have huge profiles or huge blades, although there are times when that makes a difference, but they need to have the heft to come into contact with submerged cover and bottom structure.
Danny Ellrich was also in that group, and reported that "we caught probably 40% of our fish on a chartreuse Zoom Super Fluke rigged on a 3/8 ounce Scrounger head." We've had guests experiment successfully with heavier heads, up to over an ounce, but the 3/8 and ½ ounce versions are our bread and butter, and the chartreuse fluke is a no-brainer on the back – Mexican bass have a love-hate relationship with anything that's chartreuse. Don't skimp on cheap versions when you buy your scroungers. Buy the ones with a stout, quality hook, like the ones from Hog Farmer Bait Company (called the Hog Wobbler). If you buy a model that has a wimpy hook, our fish will make short work of it and you will go home disappointed.
Bobby Higgins noted that "old faithful" – the big black Power Worm with a blue tail, was another top producer for their group. They used both the 10" version and the discontinued 12" version, both Texas Rigged and Carolina Rigged, as well as 8" Zoom lizards. We may sound like a broken record because we include those baits in every report, but it's true – you could bring just the worms and lizards, any month of the year, and probably have a great trip. Don't forget 5- and 6-inch Senkos, too (7-inchers can produce big bites as well), and Higgins noted that a 7" watermelon red Mag Fluke, rigged weightless on a 6/0 Gamakatsu Superline EWG hook, was deadly in the early mornings when they couldn't get a topwater bite going.
Mike Inman made his first trip to El Salto with a group of six, some of whom had been to Anglers Inn before and others who had traveled with another outfitter, and they reported very good results as well. "The smallest big fish of the day was 7.5 pounds and the biggest fish we (I) caught was 10.1 pounds," he reported. "We caught too many 5 to 6 pounders to count, many 7 pounders, several 8 pounders, a couple of 9+ pounders and one 10.1. One afternoon fishing a hump with 10" Power Worms two of us probably caught 30+ 4- to 7-pounders. That's incredible bass fishing."
Mike made an important point for even those anglers who've been to the lake many times over the years during the same general time frame. "Every day was different," he said. That's important because sometimes the fish change for no discernable reason from day to day, and fishermen who are stuck on "what should be working" miss out on the key bite. "Big fish were caught different ways every day throughout the trip," he said.
Mike's group did have one great day of topwater fishing, with big numbers, an 8.5 pounder landed and a true giant that "the guide felt was a 10 pounder…(which) threw the hook after a dramatic fight, getting caught in the trees several times." Again, it shows the value of having a wide variety of lures. Some of our May guests never throw a topwater their whole trip, but it pays to be ready for that window of opportunity.
Inman's group had substantial success cranking Strike King 6XDs, 8XDs and 10XDs, depending on the water depth. "The best crankbaits seemed to be brown/grayish on top with yellowish/chartreuse to whitish bellies," he said. "They like spinnerbaits and crankbaits that look like tilapia. Sometimes the retrieve action was super-slow, other times fast."
Our guides all have many years of experience on the lake. In fact, many lived on what is now the lake bottom before it was impounded. No matter their age, however, they're all great teachers. For example, Inman feels that he definitely benefitted from his guide Juan's instructional efforts. "We were OK with someone telling us to do something a different way," he said. "Early on he told me not to drag the worm/lizard, rather lift it. That made a big difference. I've had a lot of success dragging soft baits in Texas, but it was not as productive at El Salto. All of the guides were that good. I'd go with all of them again."
Mike concluded that "It really was Ritz Carlton service." That's what we like to hear. We can't control the fishing, although it's typically awesome, but we can make sure that your drink is never dry, that your laundry is done every day, and that your steak is cooked to your liking.
Remember, thanks to our newly-developed partnership, our lodges now have a varied supply of St. Croix rods. "They made fishing pure pleasure," said one recent guest. These technique-specific rods are the real deal, folks, and we are committed to giving you the best possible tools to land that fish of a lifetime. You don't need to travel with a heavy and burdensome rod tube anymore if you don't want to.
Picachos continues to pump out ridiculous numbers of fish. You really need to experience it at some point, even if you're a seasoned El Salto veteran, and it's unbelievable for newcomers and kids. Our man on the ground Pino has been consistent in his reports of 100-150 fish a day per boat. You could probably get away with just a big bag of Senkos, worms and lizards, but at times the offshore bite is much better for big fish. Our guides are really dialing that in, and the same crankbaits that produce at El Salto can be deadly – as long as you're not afraid to throw them in the timber. A reasonable supply of topwaters, spinnerbaits, lipless crankbaits, swimbaits and flukes round out all that you need. If you can't decide between the two lakes, a combo trip is the way to go.
One other exciting promotion that we want to share relates to our new partnership with The Bass University, founded by noted pros and fishing educators Mike Iaconelli and Pete Gluszek. We'll have a presence at some Bass U events, and then from November 6-10, Mike and Pete will be leading a trip to El Salto with discounted rates for their members. If you've always wanted to fish with them, or always wanted to fish Mexico, now is the time to do both! Call us for more information or to reserve one of the limited spots. In fact, if you're looking ahead to the next year, now is the time to reserve any prime dates as they are filling up fast.
While we often provide a generalized list of lures that work throughout the year, there are times when specific bites are ongoing and we don't ever want you to arrive under gunned. Monitor our Facebook page for updated info, and if you're ever in doubt about what you need to bring, please call us, email us or contact us through Facebook. If you've received this report from a friend, please be sure to sign up for future mailings at www.anglersinn.com. If you know a friend who would benefit from these newsletters, please make sure that they are receiving them, too. We want to make sure that you're outfitted properly to make the most of your vacation.
Speaking of our website, if you haven't seen it already, be sure to click on www.anglersinn.com at your earliest convenience to see our long-awaited updates to our online presence. Just as we set the standard for international fishing trips, we want to set the standard online, too. Whether it's your first trip to an Anglers Inn property or your 20th, we hope that this site will provide all of the information that you need, but if it doesn't we're always just a phone call or email away.
We'll continue to update you via social media as well. We try to give you honest, meaningful reports during the season. Hit us up on Facebook, Twitter and Instagram to interact with us personally – better yet, many of our satisfied guests frequent those pages every day. Ask THEM your questions and you'll be 100 percent sure that you're not getting a sales pitch.
---