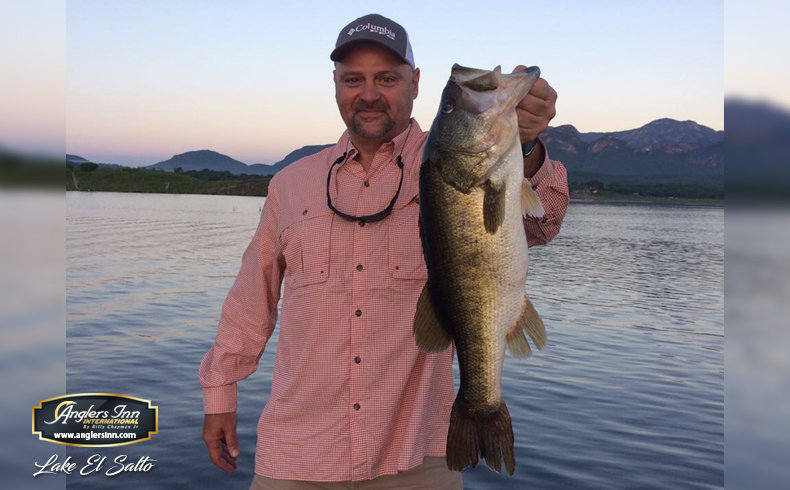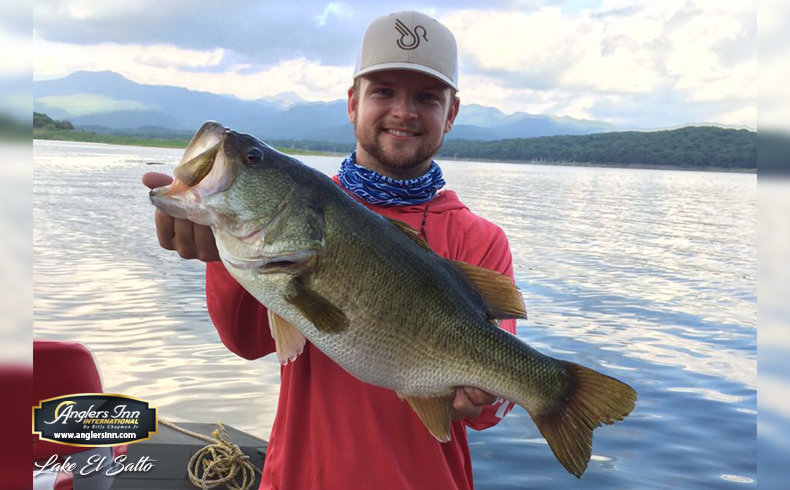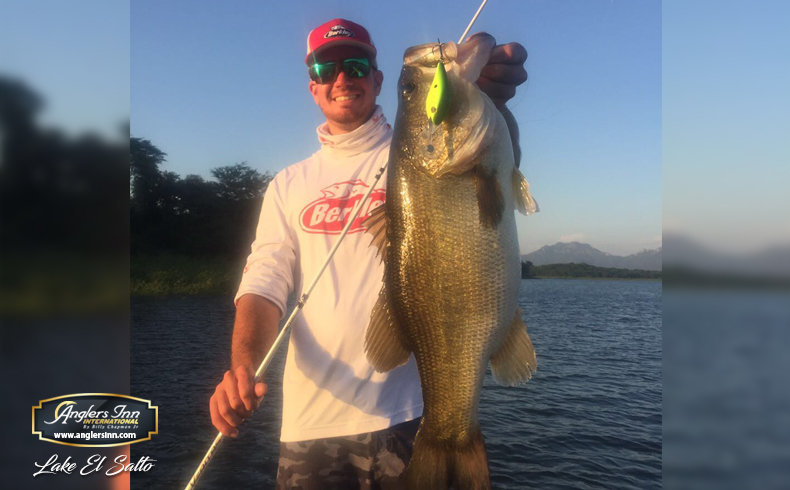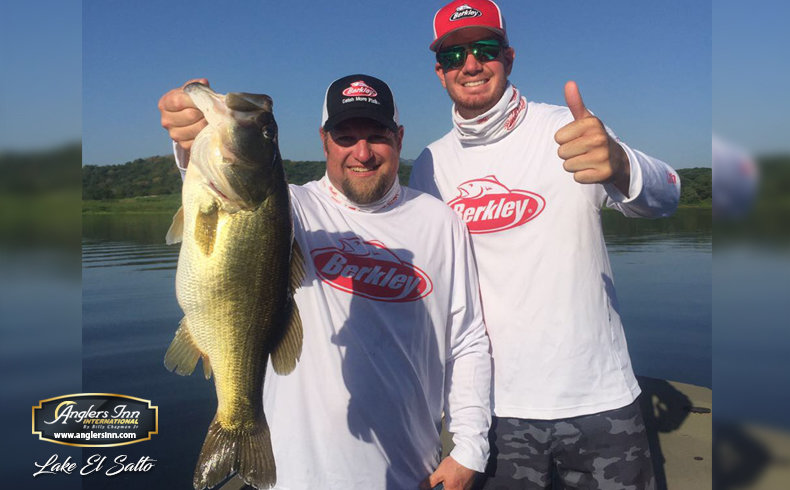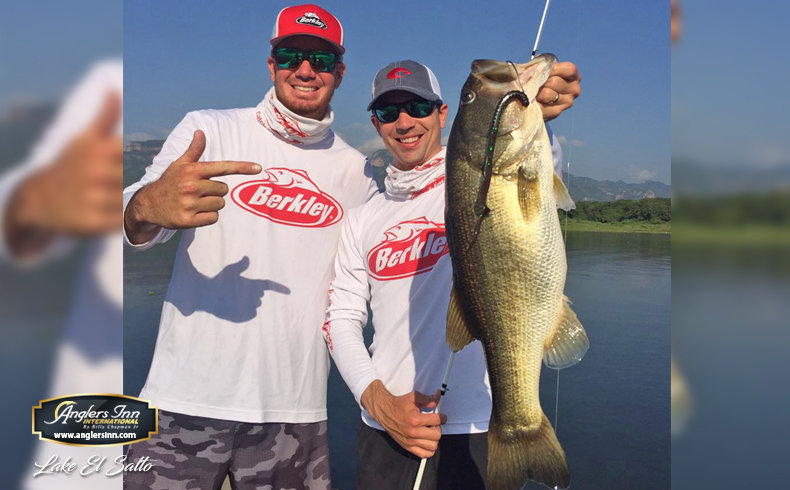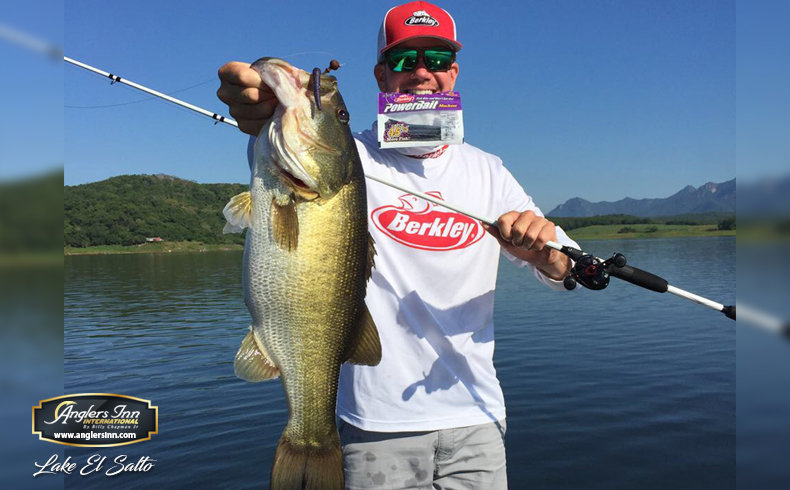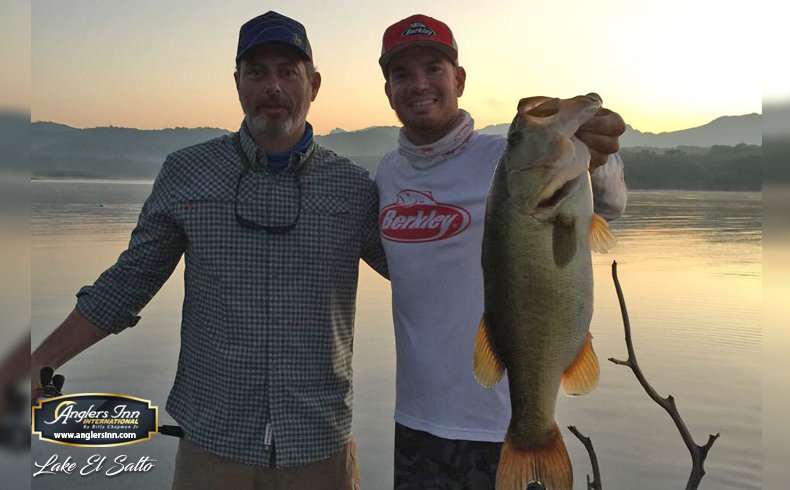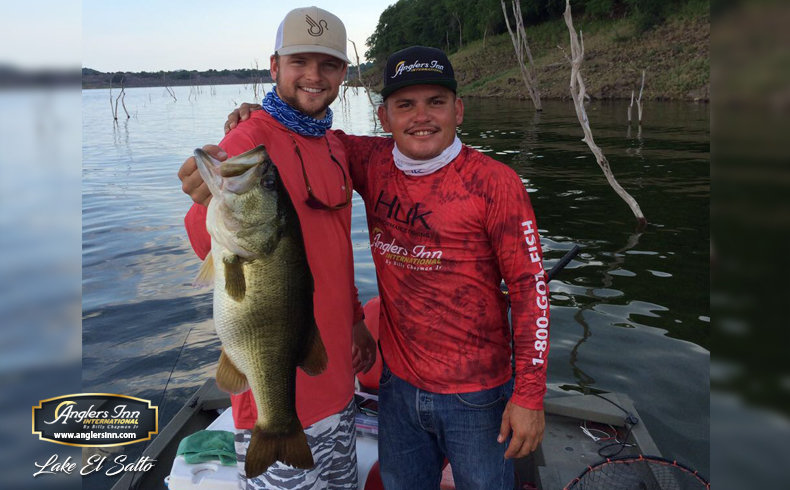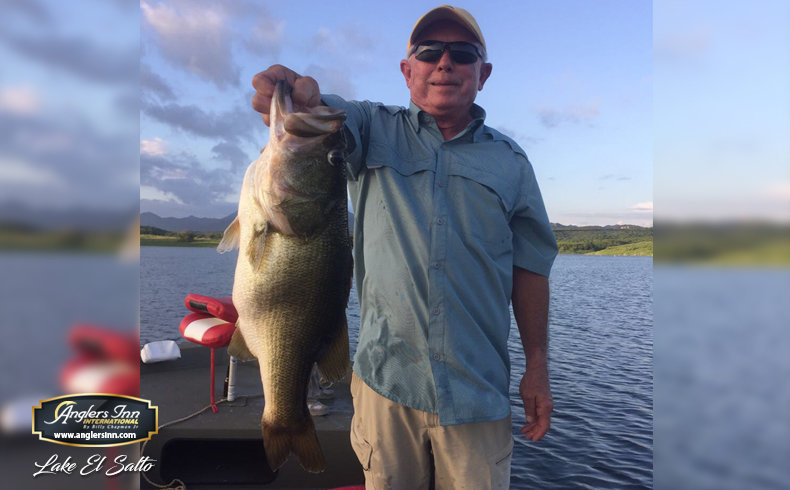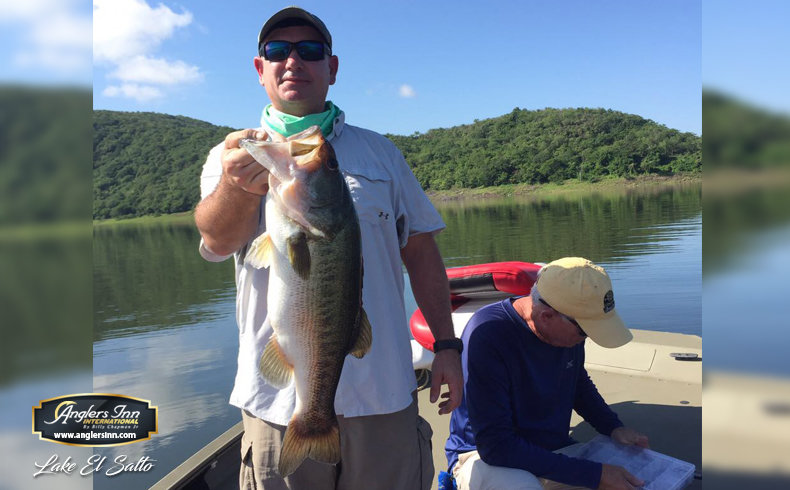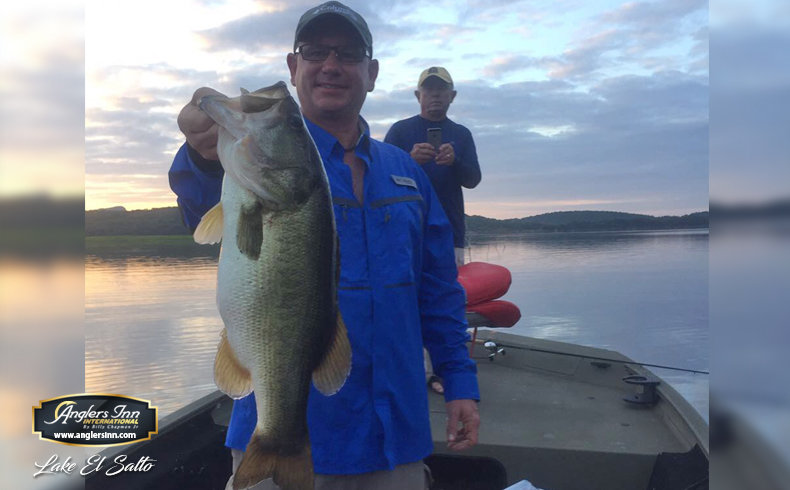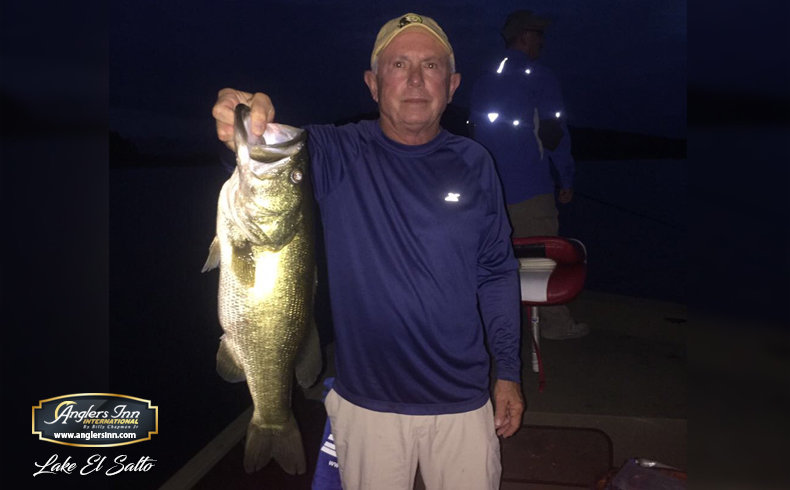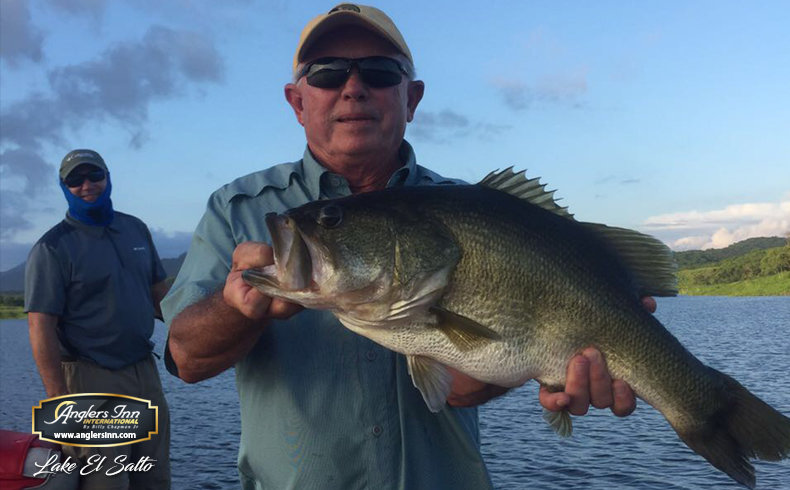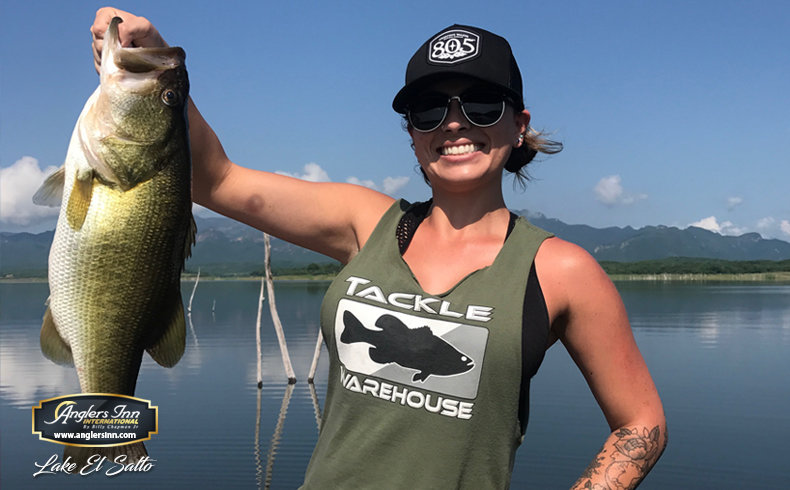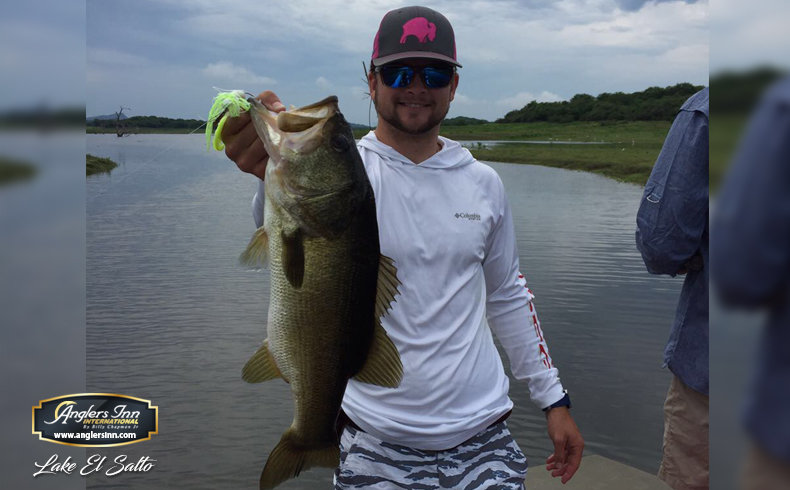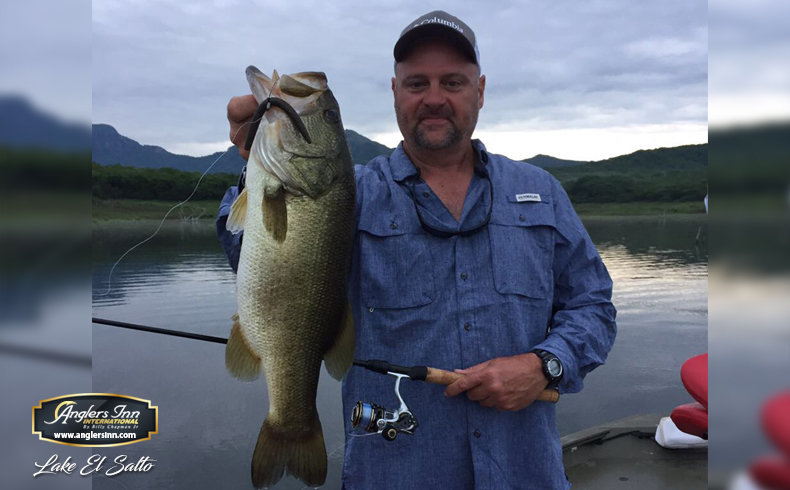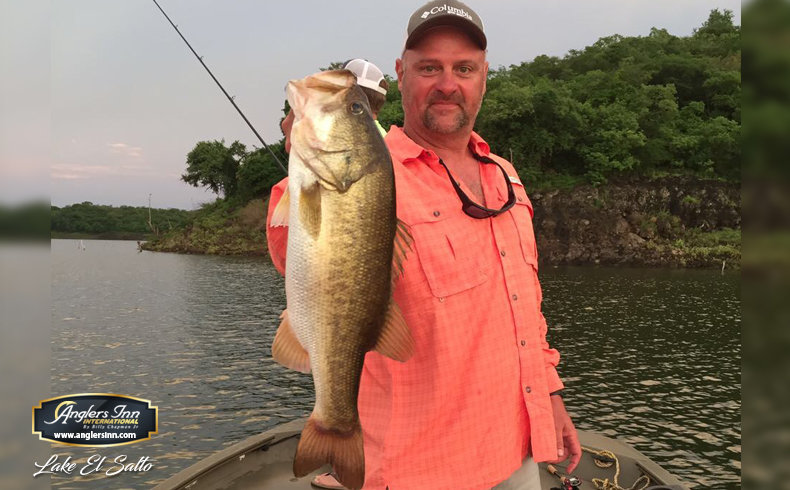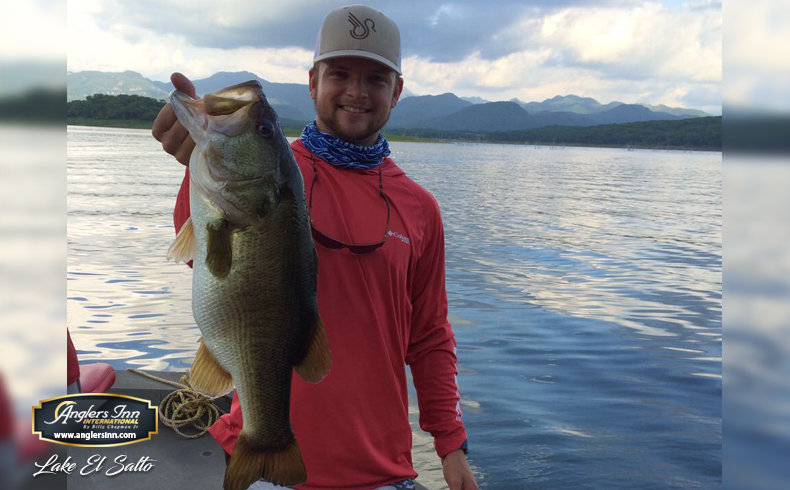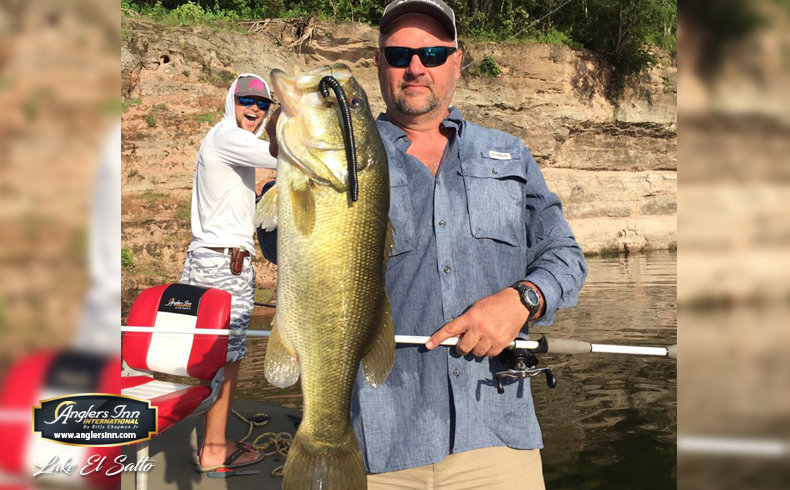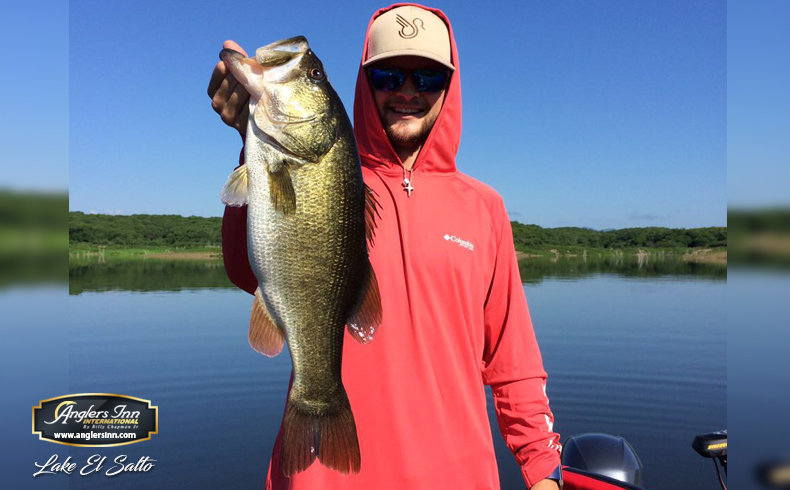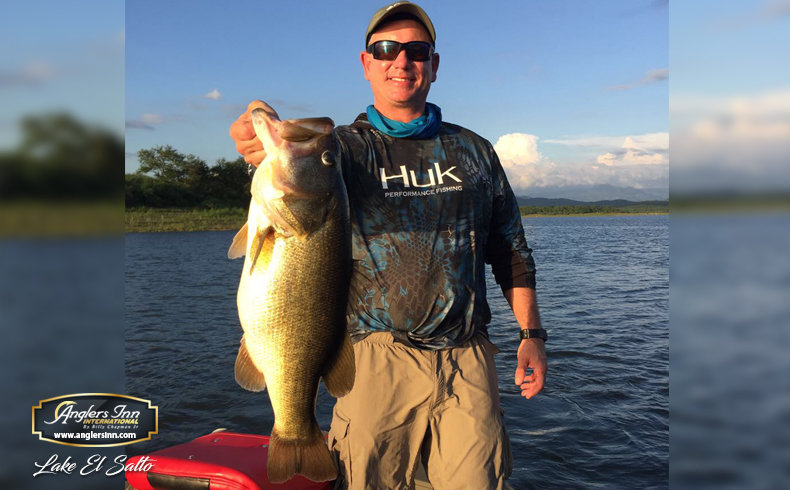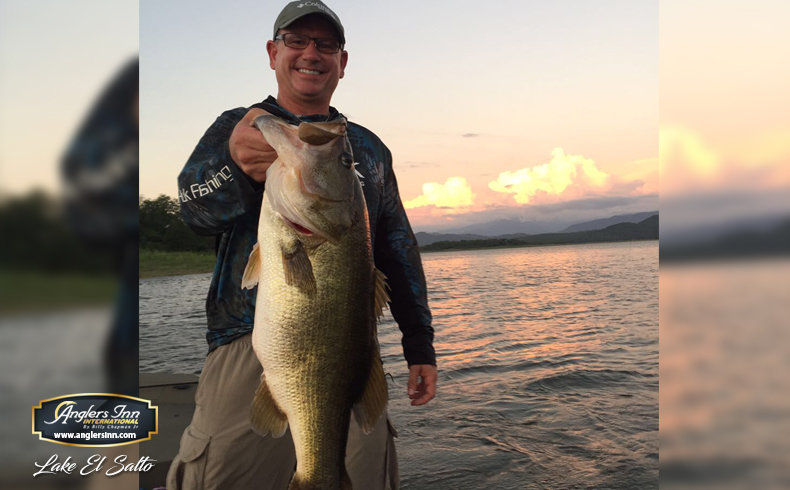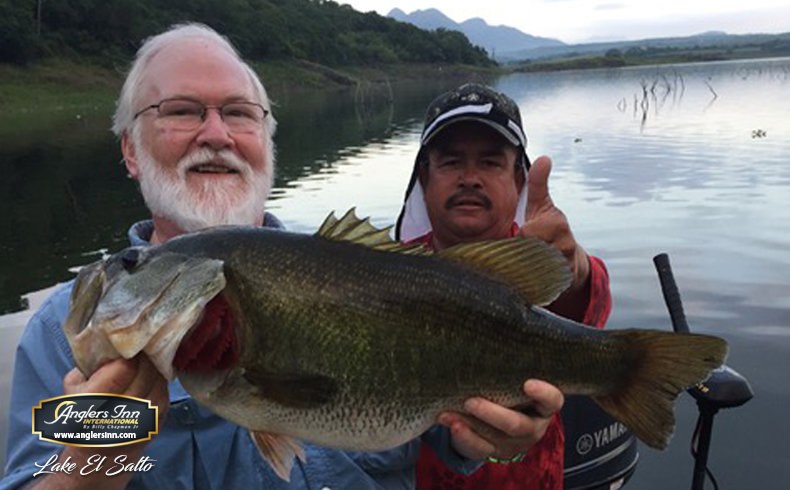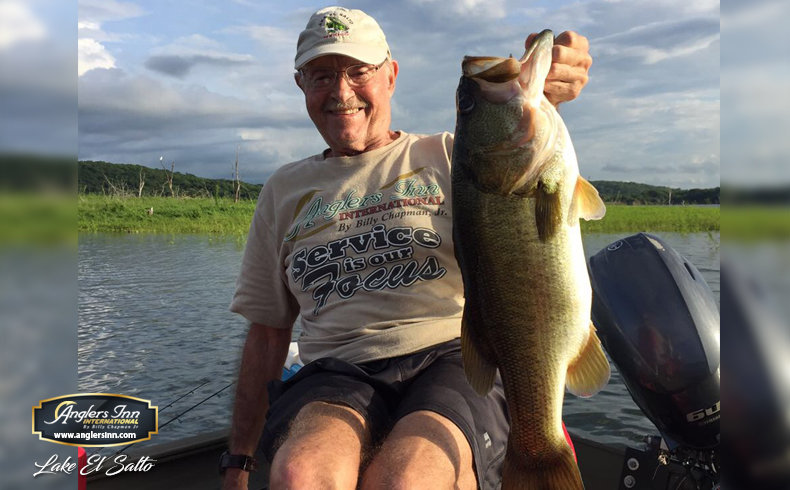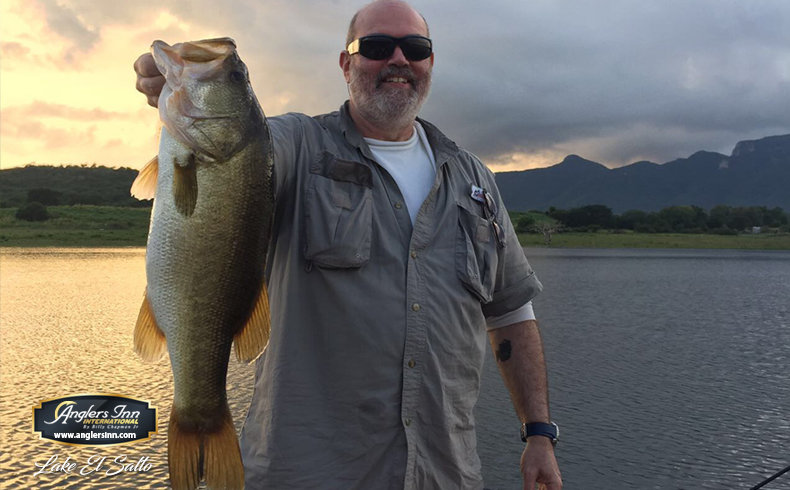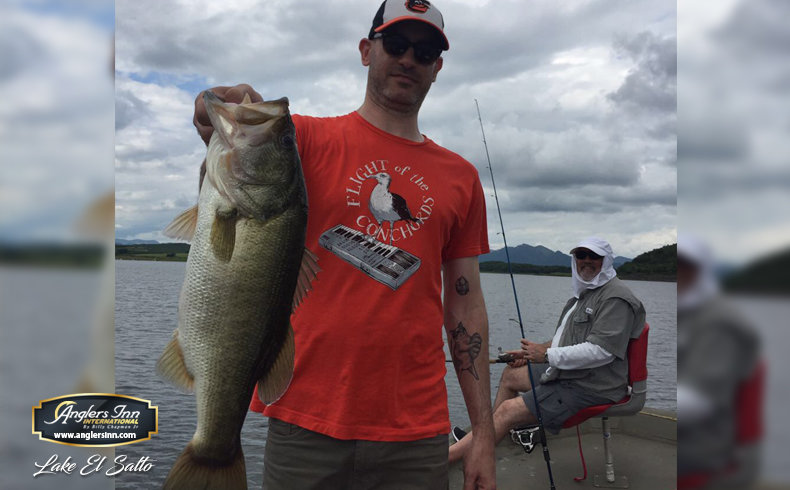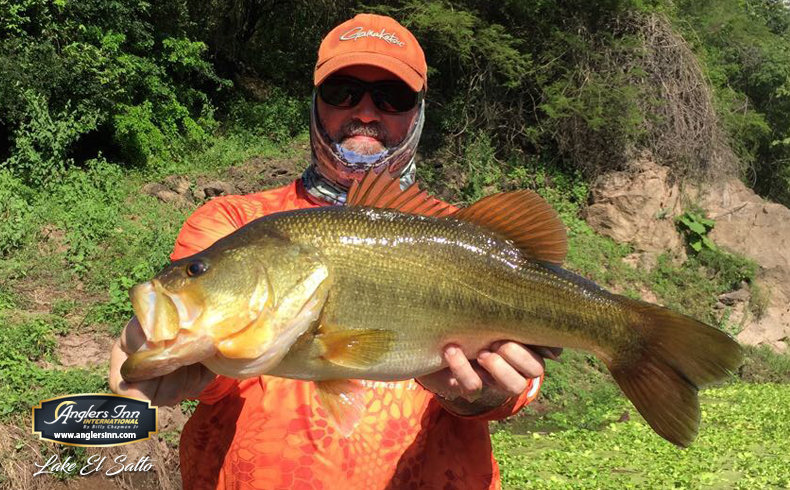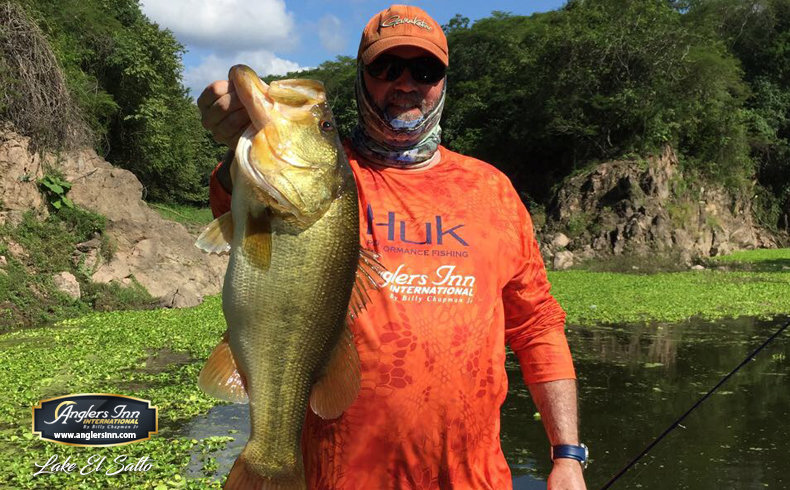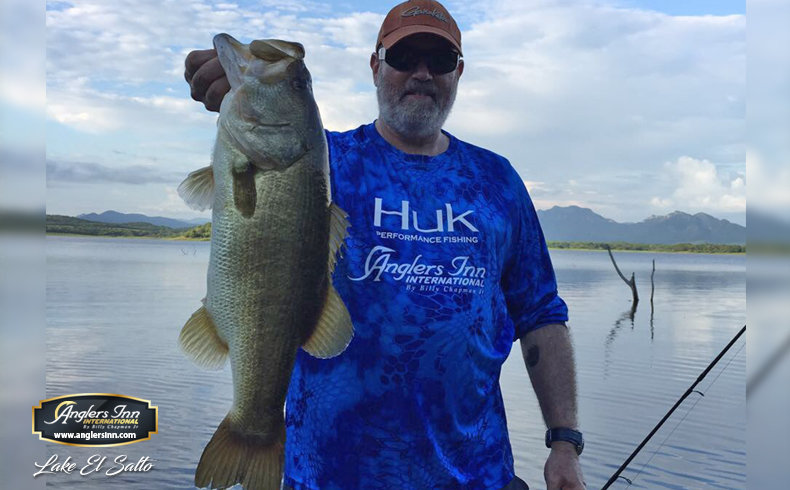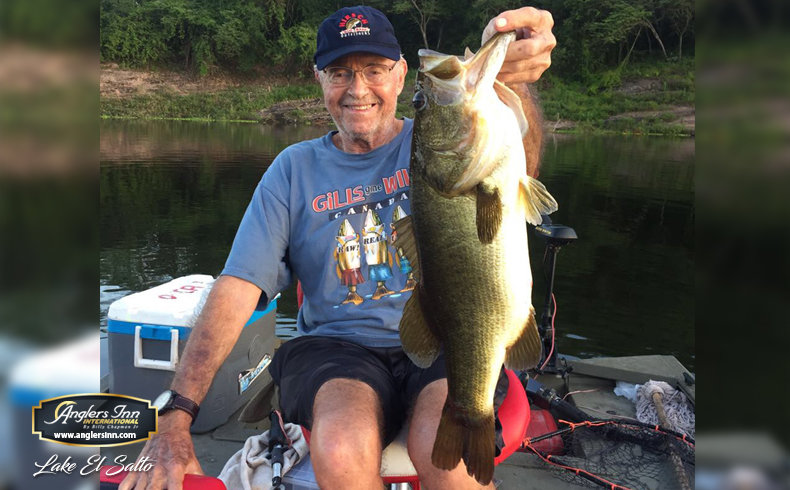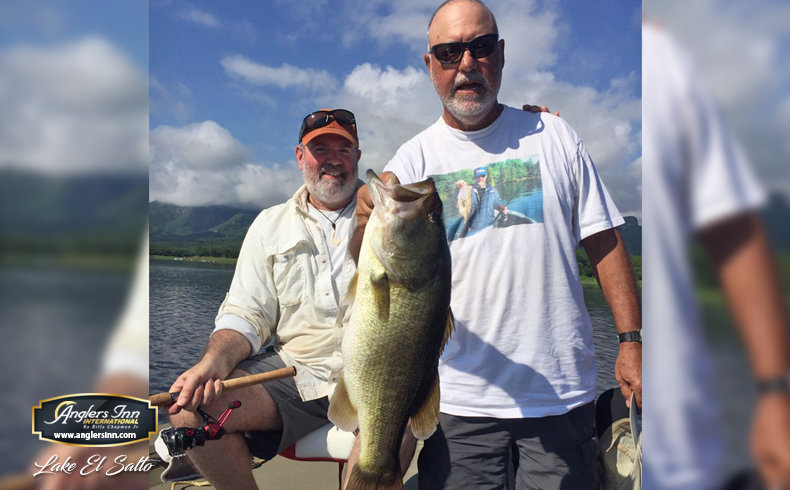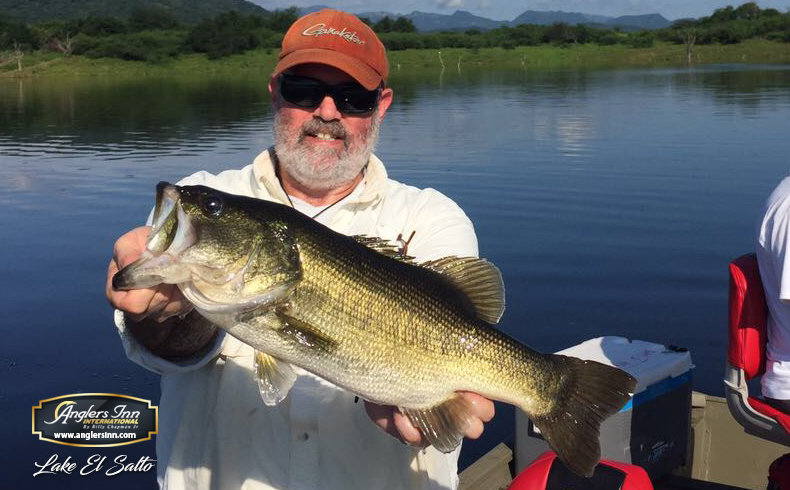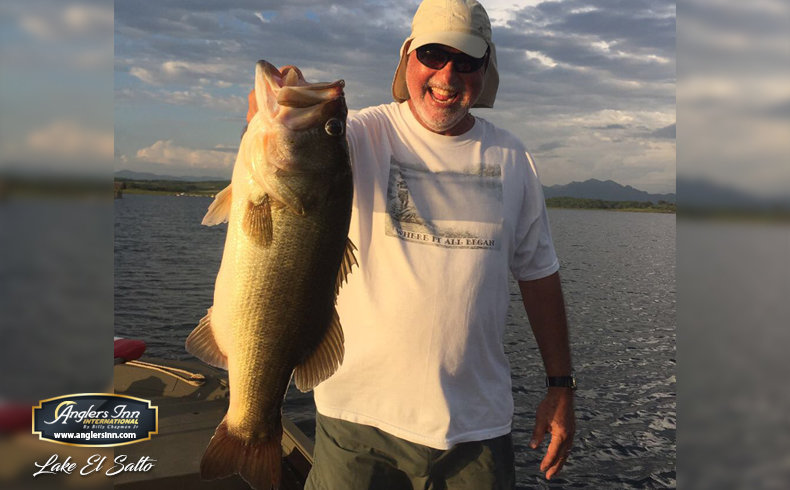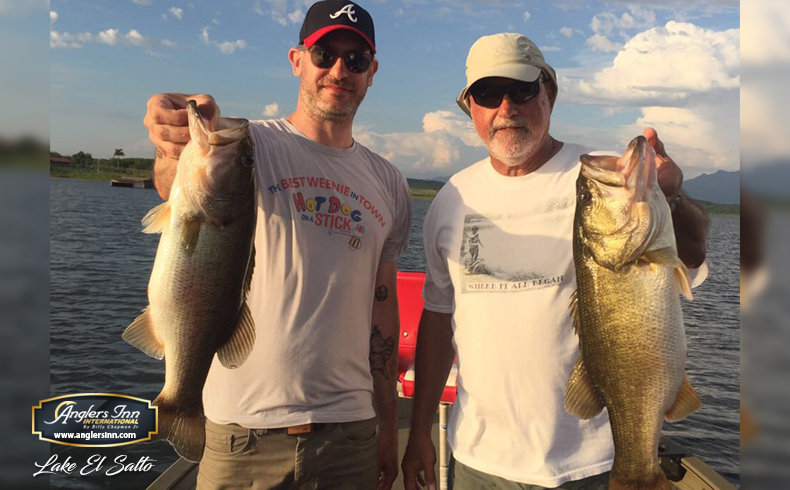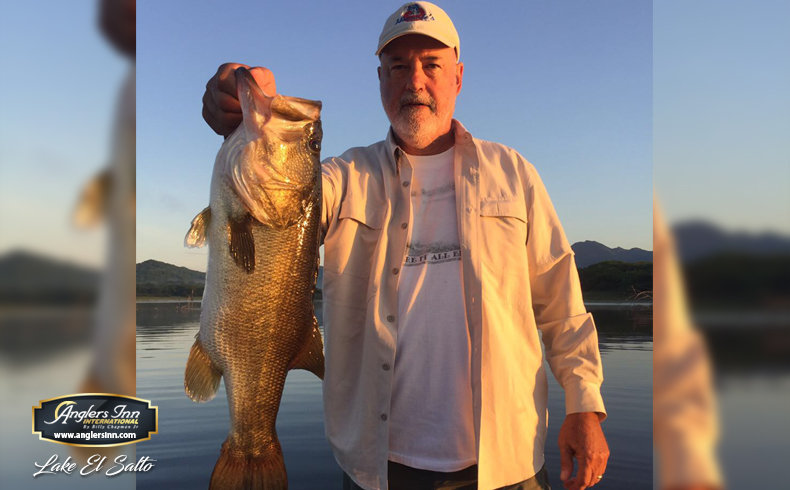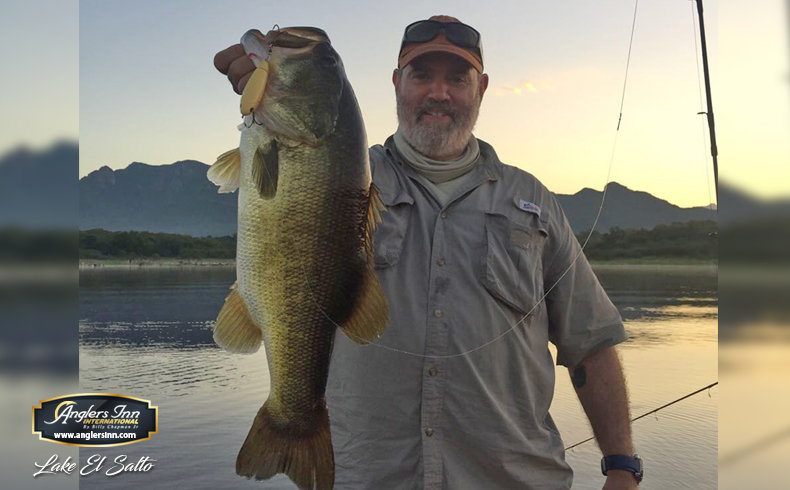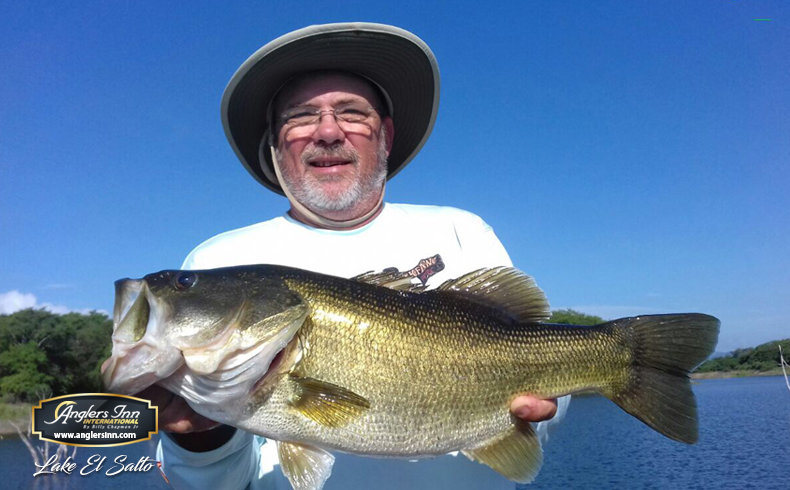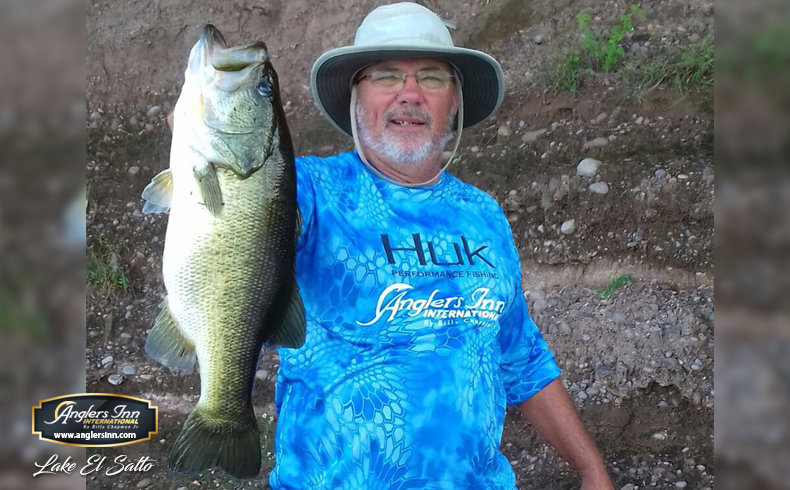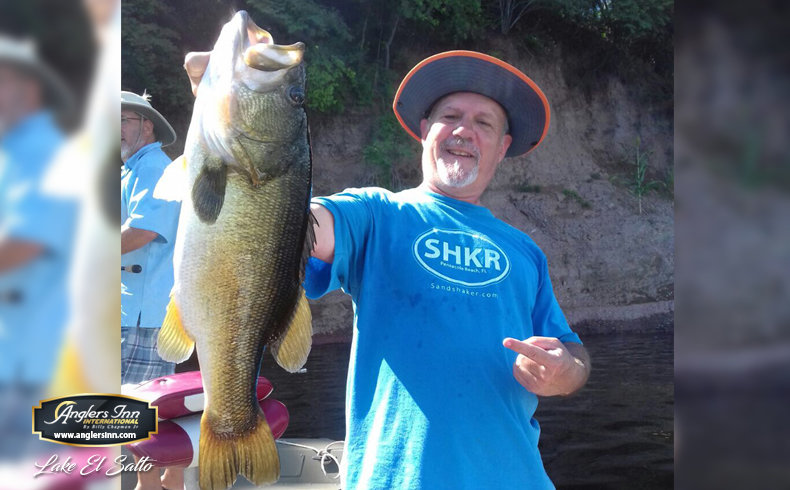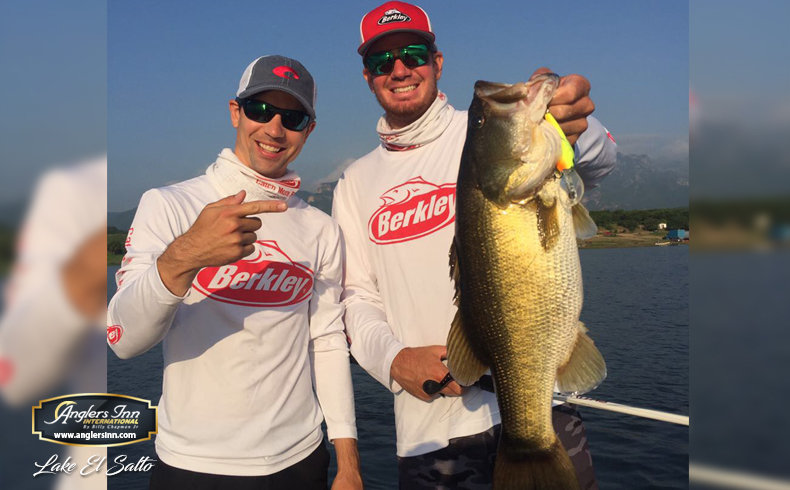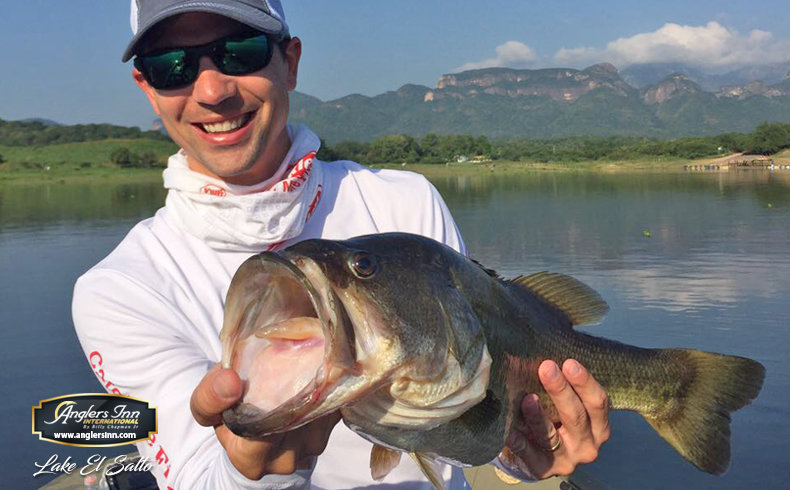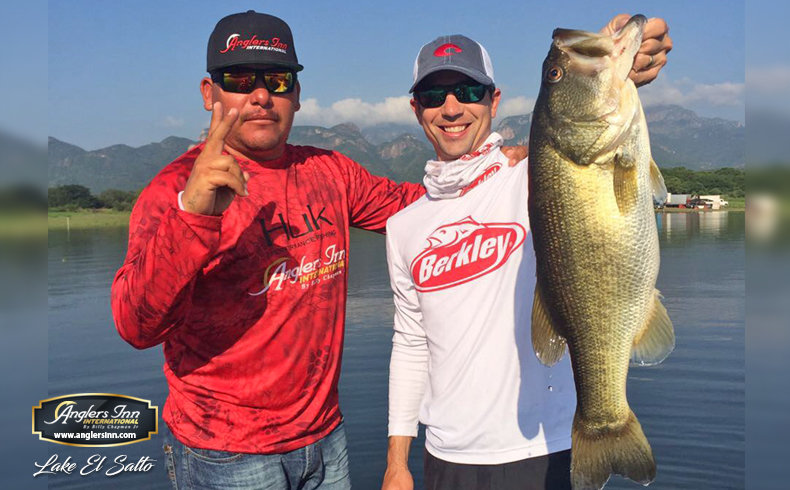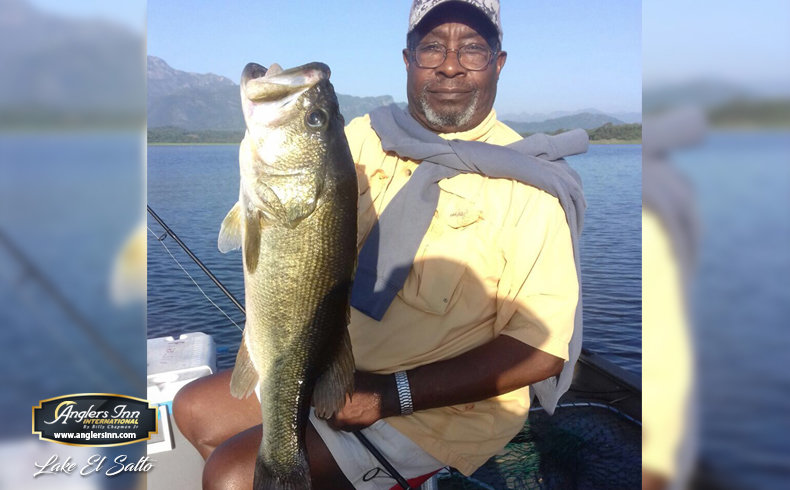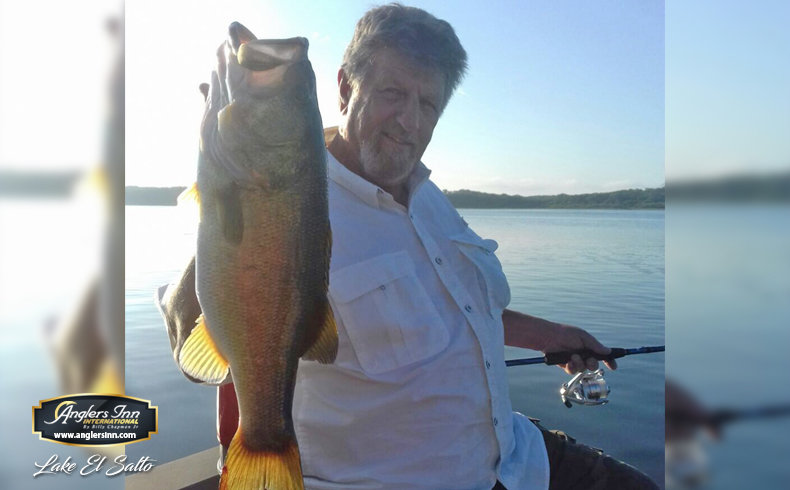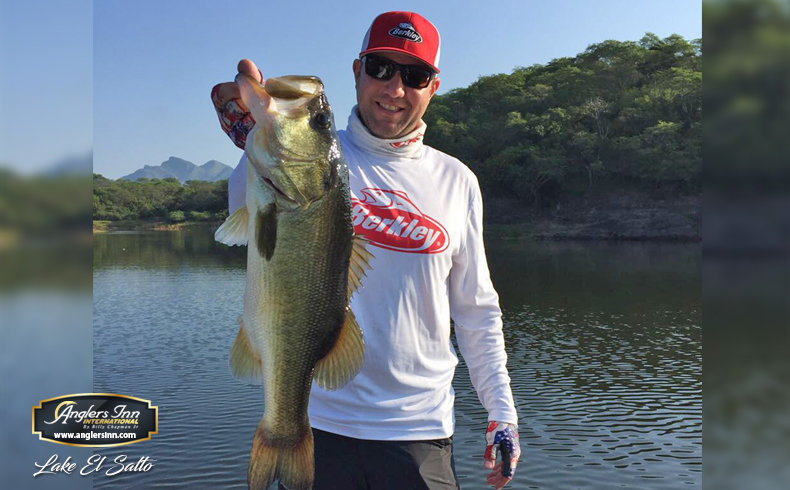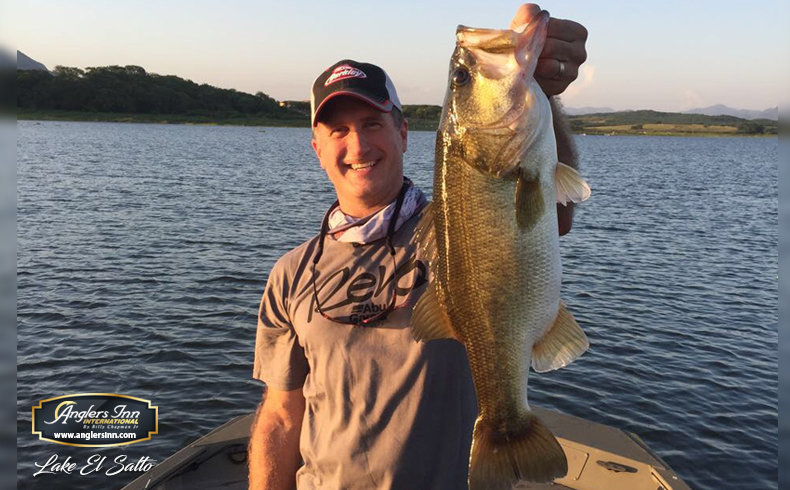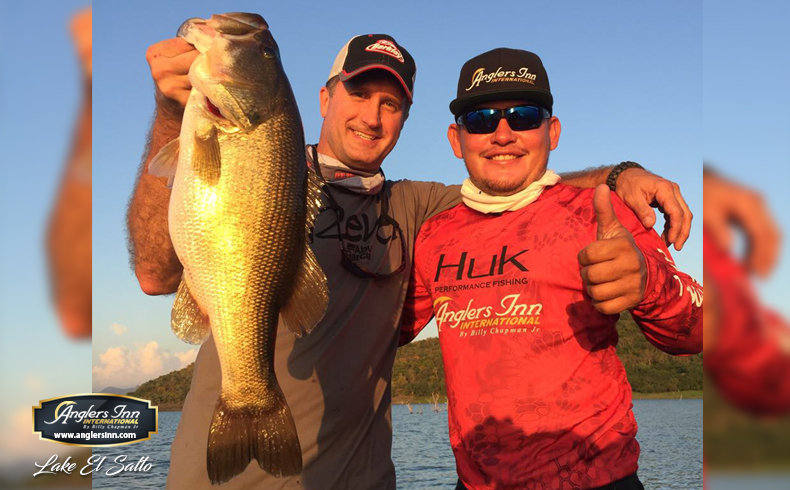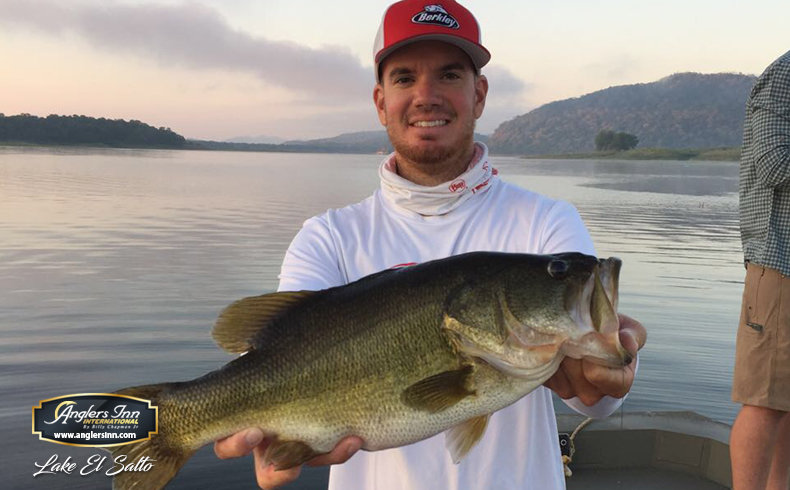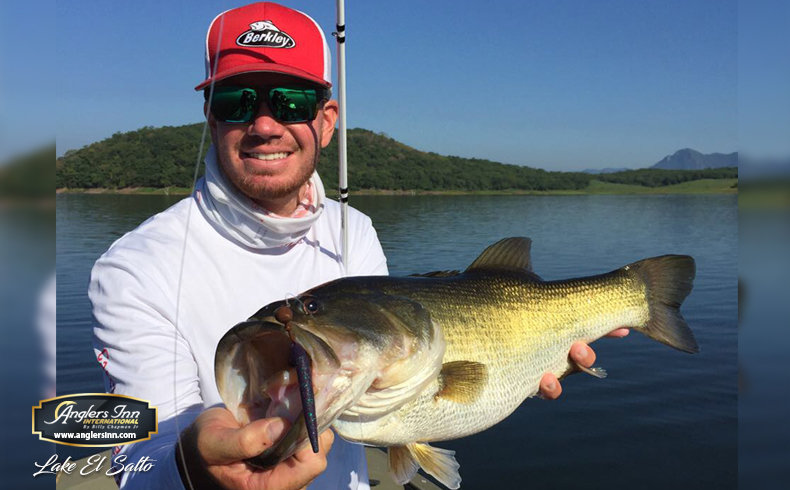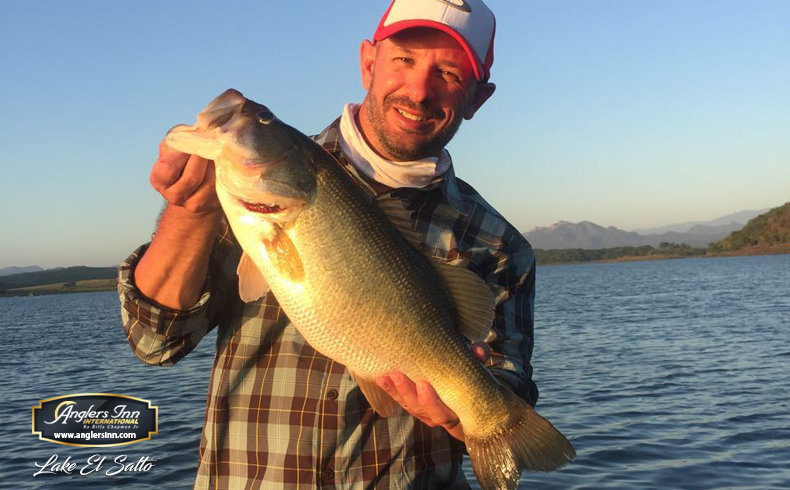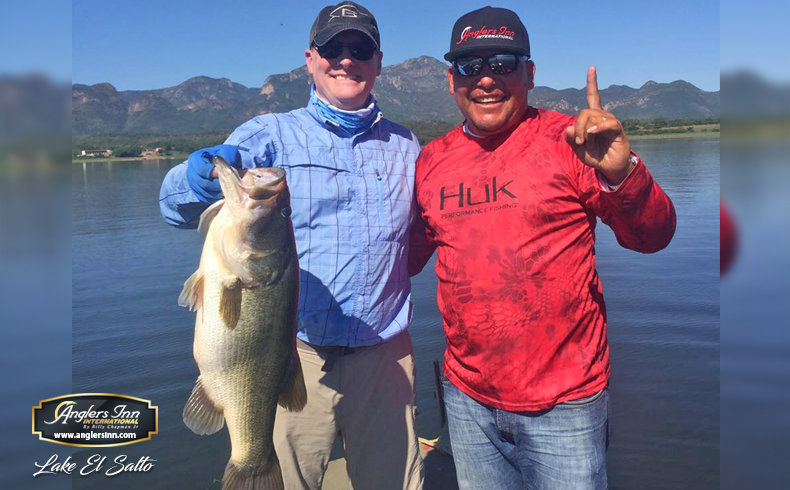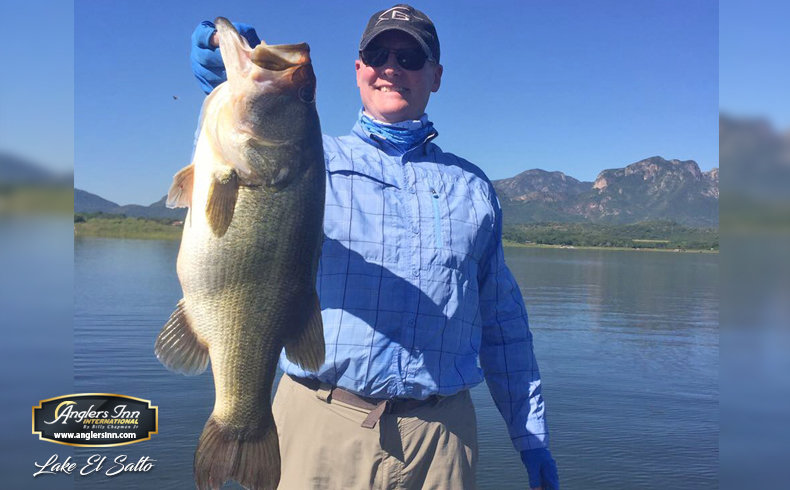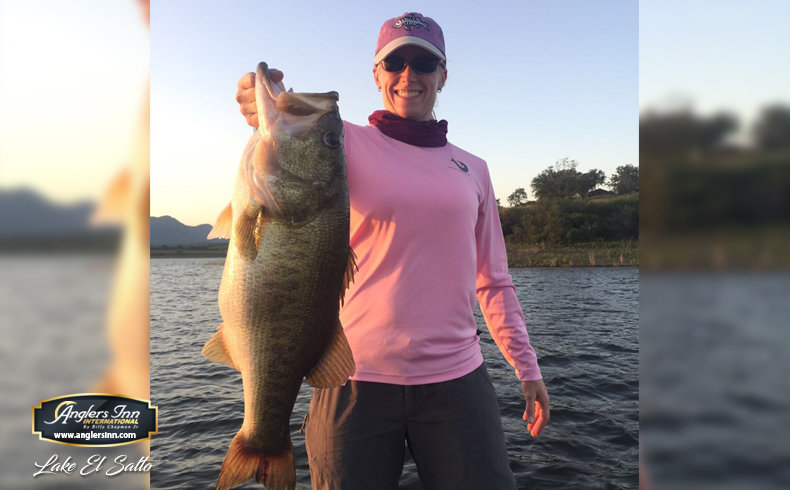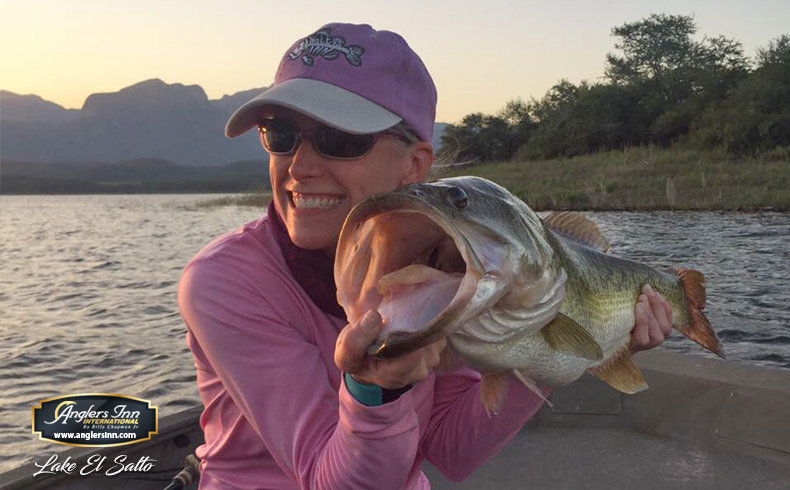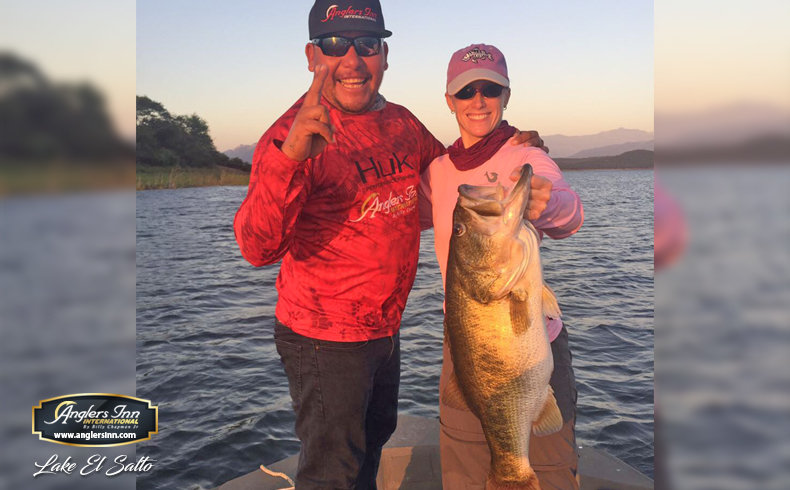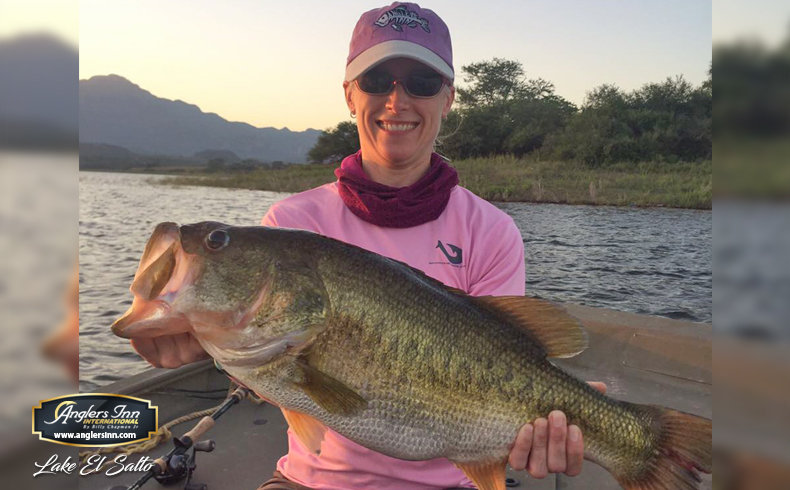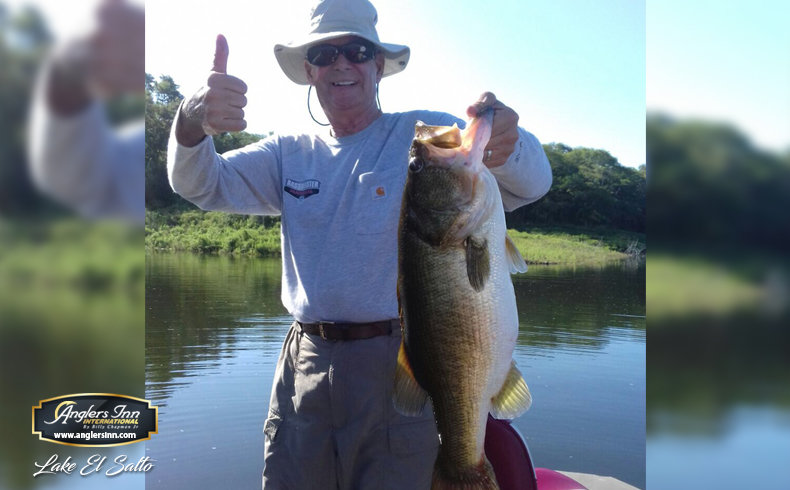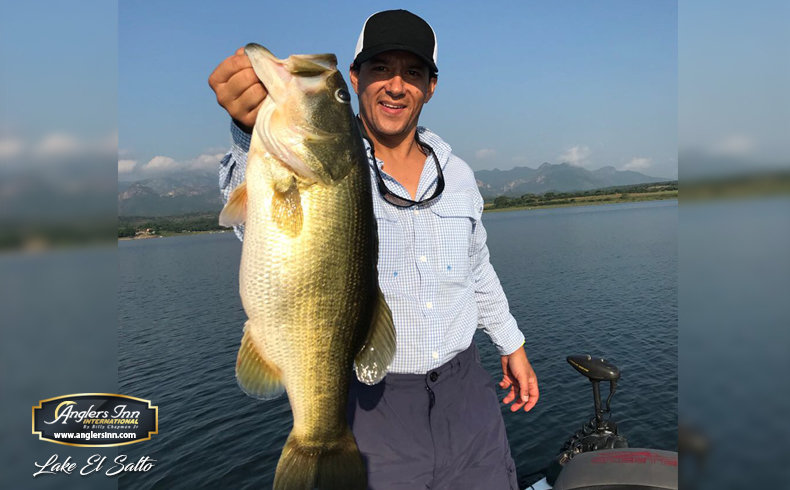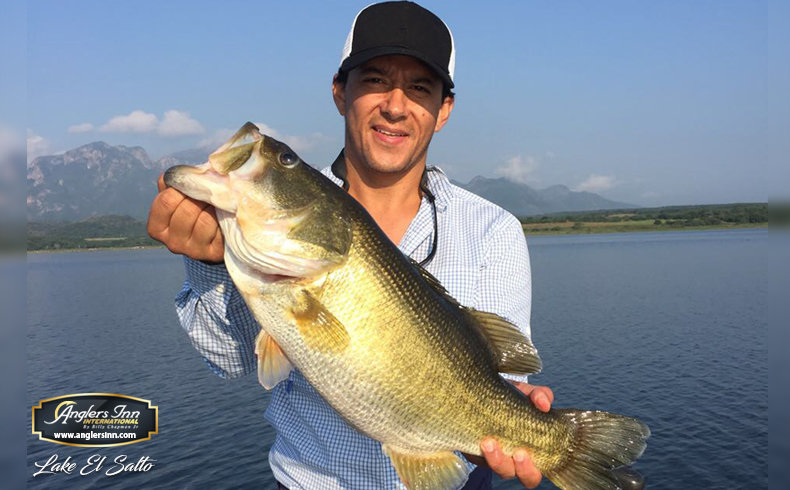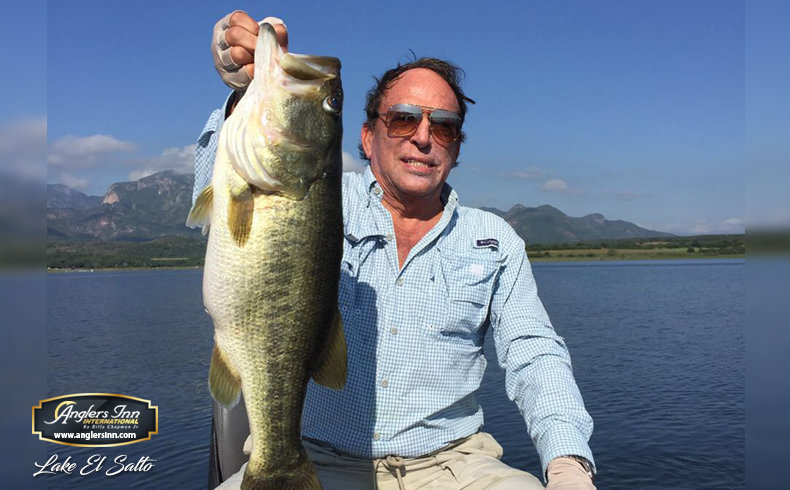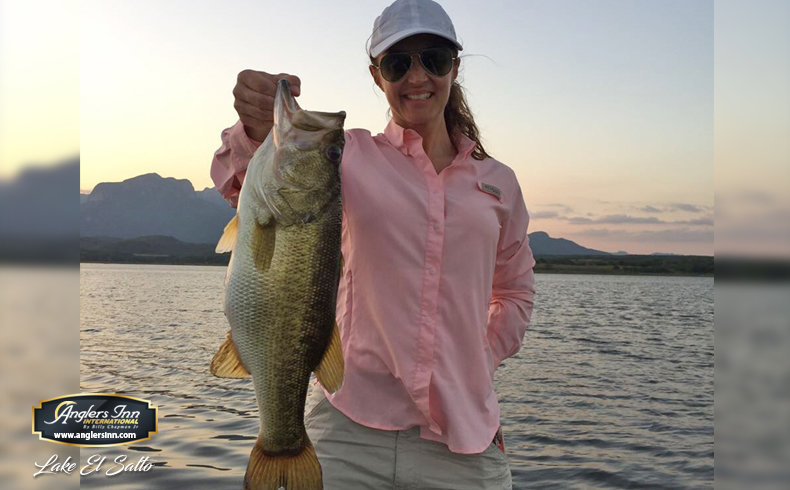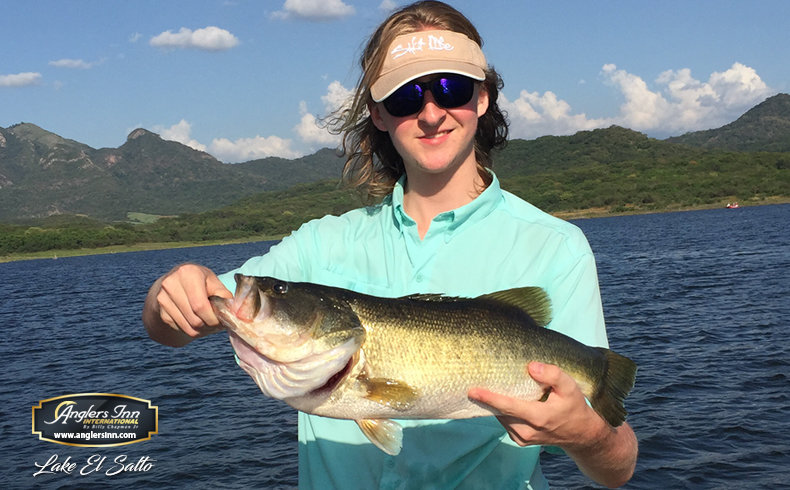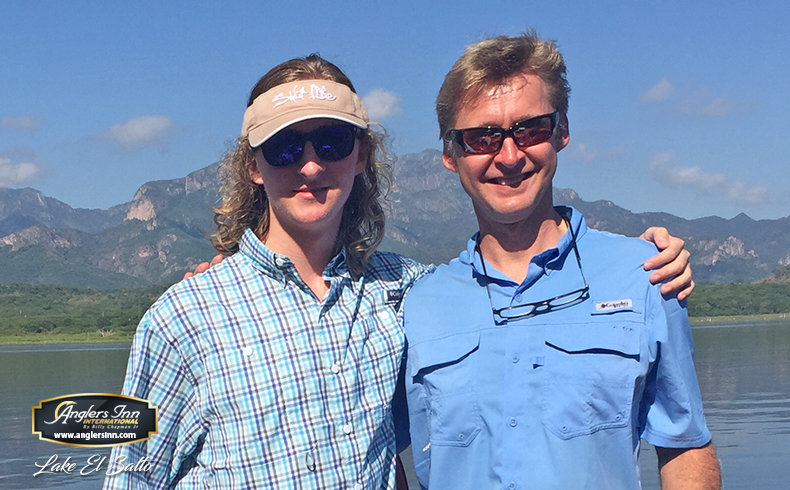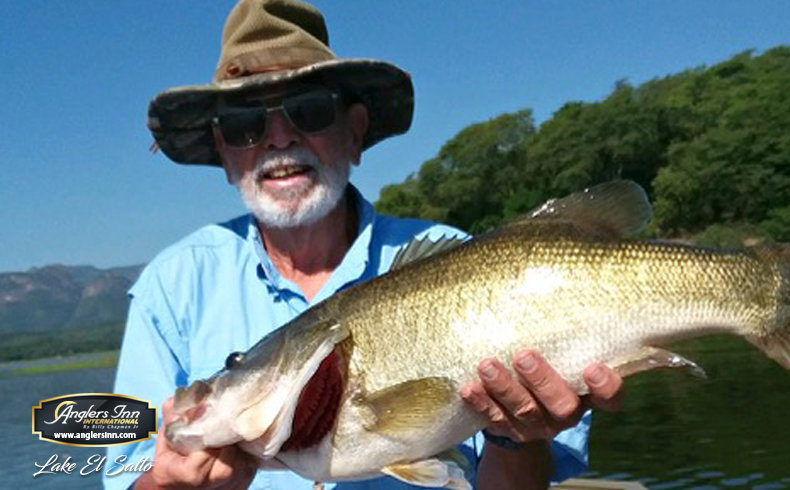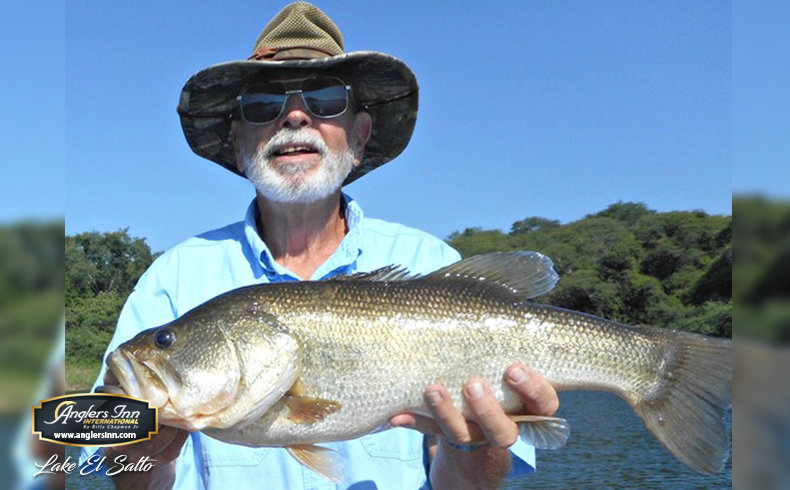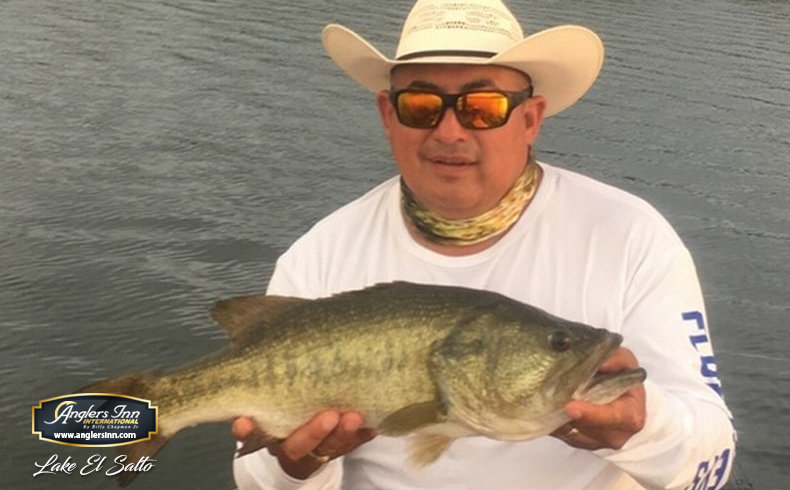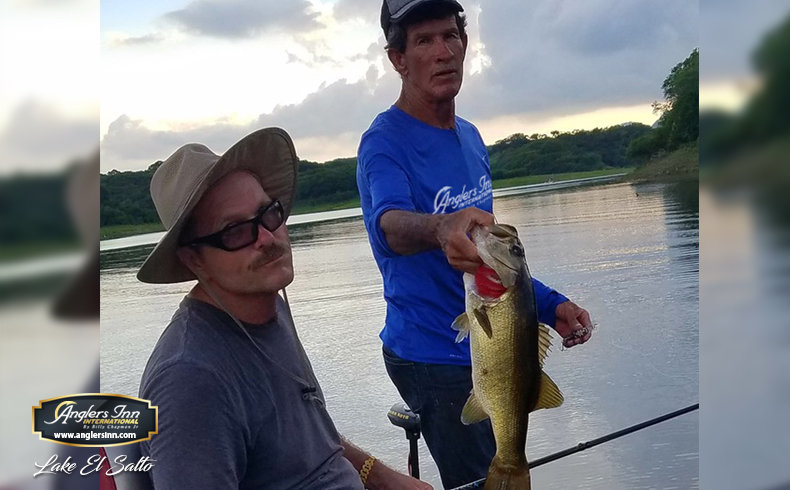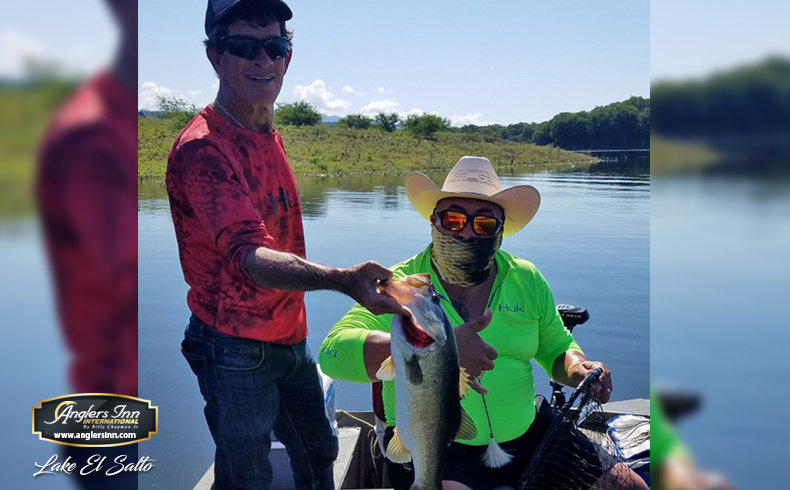 We opened our Mexican operations earlier than normal this year, with a special discounted rate for B.A.S.S. In recent years our guides have spent several days each September working to locate fish and dial in early season patterns on El Salto and their results have been nothing short of amazing, so we decided to give you the opportunity to get in on some of that action as well. Thank you to the anglers who decided to give it a shot, many of them first-timers to our operations – they were rewarded with consistent action, lots of big fish, and overall a very pleasant weather experience.
We didn't get any major storms this year, and both El Salto and Picachos are in very good shape, and based on early results we expect this to be one of the best seasons in years. Already, we have seen a number of patterns and techniques come into play. Anglers on El Salto have averaged approximately 70 fish per boat, with more than enough 8-plus pound fish to keep in interesting.
Rob reported that "we really enjoyed being some of the first fishermen on the lake in a while." It was his second trip with us and he reported that a 6-inch wacky rigged watermelon Senko produced the best overall numbers of fish, while a Carolina rigged 10-inch blue flake Berkley Power worm and a Chatterbait produced many of their bigger specimens. The key was to "slow roll everything".
Carol and Phil live in within a cast or two of Clear Lake, one of the best trophy lakes in the United States. They've fished many of the other best waters available stateside, including the California Delta and Falcon, but they'd never been to Anglers Inn, and they were wowed by the entire experience: "Can't say enough about the hospitality, accommodations, the food, our guide Eduardo and the driver from the airport – everything was five star!!!"
Carol noted that they are in their late seventies and eighties and prefer not to engage in heavy-duty cranking action with moving baits, so Eduardo consistently put them in places where they could catch big fish on 8-inch green pumpkin lizards and 6-inch Senkos in the same colors. He did, however, convince them to throw the ultra-popular Whopper Plopper a bit and they were rewarded with some of the best topwater strikes of their well-traveled lives.
"Our big fish was an 8 ½ and a 7, with mostly 3 to 5 pound fish," Carol said. "We didn't keep track of the numbers. It was gorgeous down there, with beautiful mountains, the trip of a lifetime."
Ed and his son came from San Antonio to take advantage of the B.A.S.S. promotion and they were rewarded with clear skies and only a single evening of rain. More importantly, their guide Martin led them to consistent fishing action from the start.
"We did exactly what Martin told us to do," he said. "We started off fishing a rocky hump back in a cove and we caught 10 fish in an hour before they quit so we moved to a bank where the fish were feeding on shad. By lunchtime we had 35 fish up to 6 pounds, with lots of threes, fours and fives. We ended up with 70 that first day, with the heaviest at 6-11."
"On the second day we started out in the same places and our heaviest fish was 7 pounds. We ended up fishing a creek channel drop off to end up with 74 fish. On the third day we 'only' caught 44 fish. Our best lures were a wacky worm – watermelon red with both ends dipped in chartreuse dye, as well as Texas rigged trick worms and lizards, both watermelon red with chartreuse tails. For shoreline feeding fish, we caught them on topwater, specifically a Bill Dance Spittin' Image Shad. We also did well with Storm pre-rigged paddle tails dipper in chartreuse and a Strike King square bill. My son and I have a favorite worm – a purple/firetail Renegade. We have caught fish everywhere on it and my son caught his personal best on it on this trip."
Ed noted that he is disabled and uses a walker and that the staff "helped me get to where I needed to be all the time." This is an important point to make. Please remember that "Service is Our Focus" and we don't want anyone to ever feel like a trip to El Salto or Picachos is beyond their abilities. If you tell us your limitations, preferably before the trip, we will make every effort to accommodate you and make your trip a success.
Bruce, came for his first time and quickly joined the double digit club, with a beautiful 10 pound 8 ounce bass, caught on a watermelon red/green wacky rigged Senko with a 1/16 ounce weight. Bruce's advice was to bring lots of Senkos and "Don't try to fish all day – do like they suggest and come in for lunch and a siesta and then stay out until dark because the evening bite is great."
By now you're probably thinking that 10-inch black and blue worms and 6-inch watermelon Senkos are all you'll need to do well this month. Certainly you can catch lots of fish on either or both of those lures, but if you limit things too much you're going to miss out on some great action and some really fun ways to catch fish. During the latter half of the month we had a group of professional anglers -- including Elite Series pro Adrian Avena and rising Elite pro Hunter Shryock -- and top outdoor writers come down to the lake and they managed to dial in some additional incredible patterns. The group came down on behalf of our longtime partners from Pure Fishing, maker of Power Bait, Trilene line and the incredible Revo reels, ostensibly to test tackle, but they also had some incredible catches.
Thomas Allen, an editor from Bassmaster, was part of the group, and while fishing with Andrew Wheeler from Pure Fishing, they figured out a really good pattern for the schooling fish that are prevalent right now near the top of the water column. They'd burn the largest sized chrome/blue Berkley Warpig, a relatively new lipless crankbait, with a high speed Revo, and then they'd kill it. "They were eating it on the drop," Allen said. "We caught large numbers of 4 and 5 pound fish doing that, and the key was to kill that high flash lure."
We frequently have guests ask about whether they can use hollow-bodied floating frogs at El Salto and Allen proved beyond a shadow of a doubt that you can.
"When shadows would come over the hyacinths, you'd start hearing the fish blowing up on shad," he recalled. "I'd cast a hollow frog with a darker back and a gray or red belly and they'd explode on it. I think it was a little bit of a surprise to all of us."
While the deep crankbait bite is the hallmark of our post-spawn months, New Jersey pro Adrian Avena, a three-time Forrest Wood Cup qualifier, utilized a Berkley Dredger 25.5 to catch relatively unpressured fish in large schools. His best fish of the week was 9 pounds, and he caught eight more over 7 pounds, and tons between 5 and 6, with a best day of 150 bass. While many anglers fish their deep crankbaits on 10-20 pound fluorocarbon, Avena said he didn't really start to experience success until he switched to 30 pound braid.
"It's wicked strong and I was able to get the bait deeper," he said. "I'm going to do more of my cranking with braid everywhere next year. David Fritts does it quite a bit. It's especially important at a place like El Salto with all of those big fish and heavy trees."
Avena was able to get more strikes than his boat mates, and he believes that was attributable to his retrieve. He made long casts with a cranking rod, reeled the lure as fast as he could to get it to the lake's floor, and then used a technique he calls "raking the bottom," pulling it almost like you would a Carolina Rig to maintain contact. When he'd release a slight bit of tension, that's when the bites would come.
Another technique that he used when he felt the fish were a little finicky was a 3/8 ounce football head shakey head with The General by Berkley, a soft stick bait, on the back. "It's a big thing on the TVA lakes," he said, "And those fish have seen a ton of 10-inch worms and 8-inch lizards."
While many of our guests have been catching a lot of quality fish on a Whopper Plopper, Avena said that he did better with a ½ ounce buzzbait, and said that "black was definitely better than white." When the fish would look at a topwater bait but not strike it aggressively, he'd pick up a Chatterbait and solid strikes would usually ensue. His only regret is that he didn't bring some of the big flutter spoons that have become popular in recent years – but he'll be back with a bunch of them.
If forced to choose one lure right now, Avena said it would be the deep-diving crankbait. "I know it's hard work and a lot of people don't like it, but I believe that's the way to catch the bigger fish." He said if he was heading out tomorrow, he'd have five rods – one with a deep crankbait, one with a buzzbait, one with a Chatterbait, one with the football head shakey head, and a fifth with a 5-inch hollow belly swimbait. Thomas Allen said that he'd feel comfortable with just 10-inch Power Worms, black with a blue tail, but he's glad that he doesn't have to make that choice.
"My expectations were exceeded in every way," said Allen, who had previously been to Anglers Inn Picachos. "Even if the fishing is tough, you know that an Anglers Inn lodge is going to have great service. I'm ready to go back for two weeks. The one thing I realized is that you don't need to take more than two or three sets of clothing. Next time I'm not going to pack two big bags of stuff."
Our goal is to make your trip as hassle-free as possible, and one step in that direction is that we now have loaner rods for everyone to use at no cost. Thanks to our newly-developed partnership, our lodges now have a varied supply of St. Croix rods. "They made fishing pure pleasure," said one recent guest. These technique-specific rods rods are the real deal, folks, and we are committed to giving you the best possible tools to land that fish of a lifetime. You don't need to travel with a heavy and burdensome rod tube anymore if you don't want to.
Because El Salto has been on such a tear the past few years, some of our guests may have overlooked the burgeoning fishery at Picachos. That might be a mistake, because while everyone knows it as the "numbers" lake, it's now coming into its own as a trophy fishery. Management measures are in place, our guides are up to speed on the latest techniques, and we're seeing more and more big fish every week. It's just 60 minutes from the Golden Zone of Mazatlan, so it's even perfect for day trips, but for you hard core guys, if you can't decide which lake to visit, a combo trip is the way to go.
One other exciting promotion that is coming up is a result of our partnership with The Bass University, founded by noted pros and fishing educators Mike Iaconelli and Pete Gluszek. From November 6-10, several top pros will be leading a trip to El Salto. They'll be educating our guests and producing informative video content from the world's greatest laboratory and we can't wait to see the end product.
After several seasons of tricky weather, the conditions are prime for an exceptional season in the Amazon. Remember, we are the only outfitter that gives you three options of how to explore that tremendous fishery – from my floating suites, a fixed lodge or a traditional mothership houseboat. All three are in world-record class waters and offer the same great service, gear and staff that has become the Anglers Inn hallmark.
If you haven't seen it already, be sure to click on our new website at www.anglersinn.com at your earliest convenience. We've had it up for most of 2017, and so far the feedback has been tremendous – especially from guests who've found pictures of themselves with big fish gracing the site. Our theme is "Making Every Angler's Dream Come True," and while our web presence is no substitute for a trip to Mexico or Brazil, it's the next best thing and a valuable tool for planning your next trip.
Just as we set the standard for international fishing trips, we want to set the standard online, too. The new site includes information about all of our properties, pricing and bios of our staff. We also update it regularly with new videos on our "Anglers Inn TV" channel, and provide detailed monthly reports like this one.
Whether it's your first trip to an Anglers Inn property or your 20th, we hope that this site will provide all of the information that you need, but if it doesn't we're always just a phone call or email away.
While we often provide a generalized list of lures that work throughout the year, there are times when specific bites are ongoing and we don't ever want you to arrive under gunned. Monitor the website and social media for updated info, and if you're ever in doubt about what you need to bring, please call us or email us. We want to make sure that you're outfitted properly to make the most of your vacation.
If you've received this report from a friend, please be sure to sign up for future mailings at www.anglersinn.com. If you know a friend who would benefit from these newsletters, please make sure that they are receiving them, too.
---