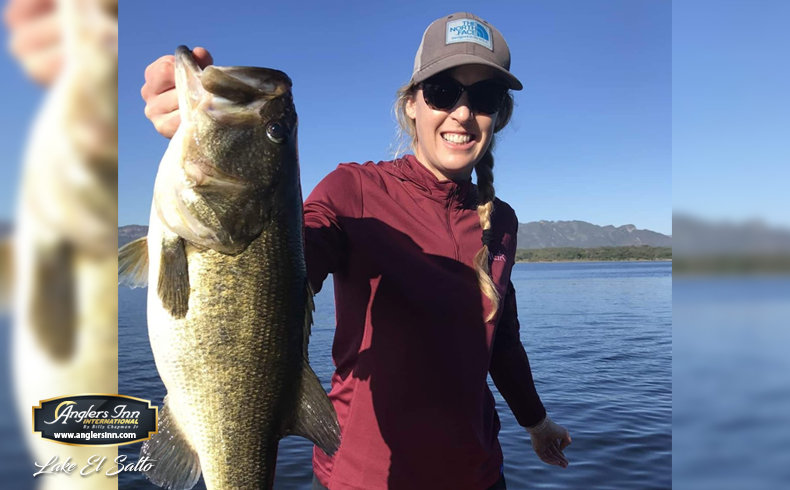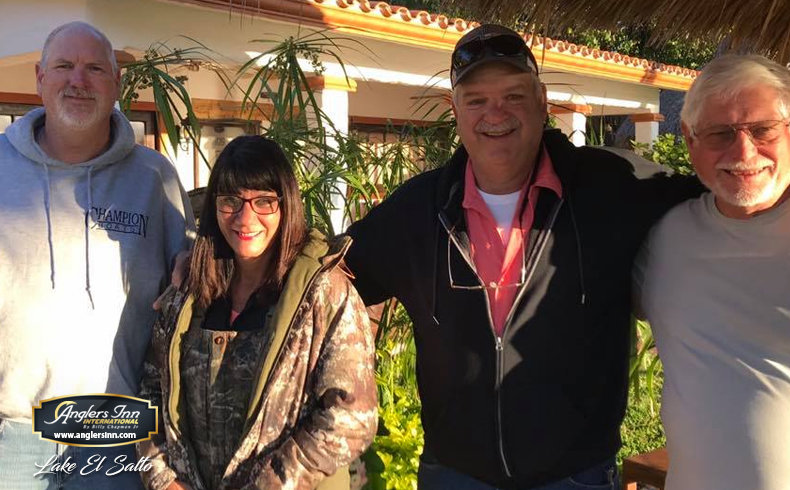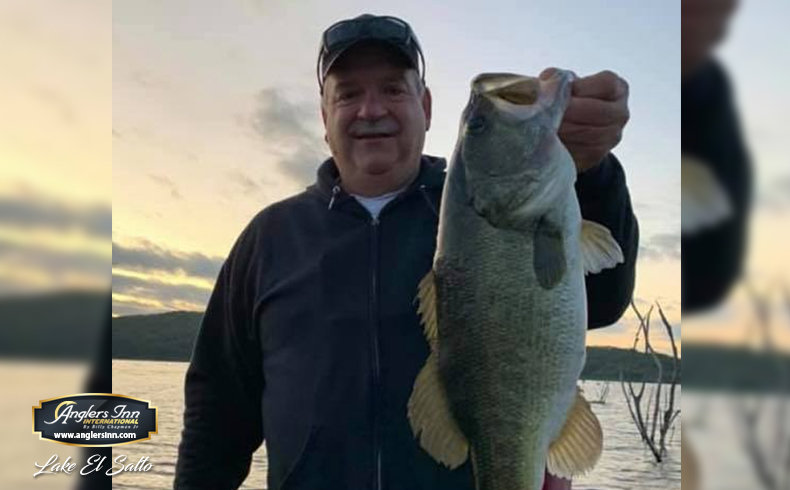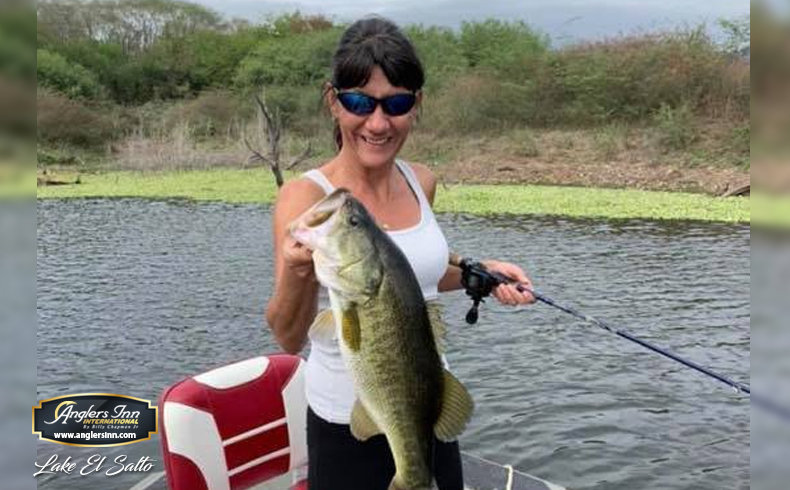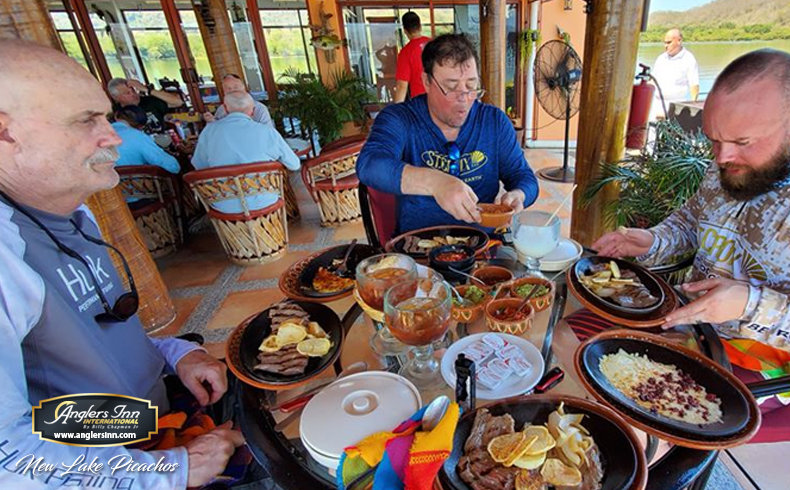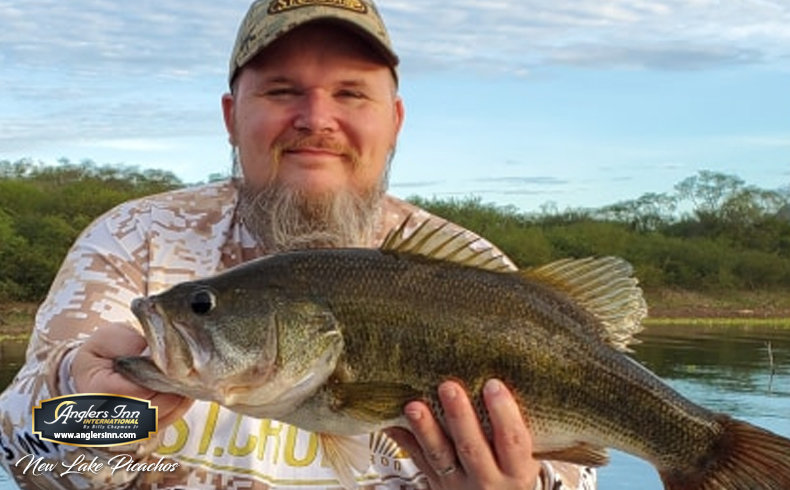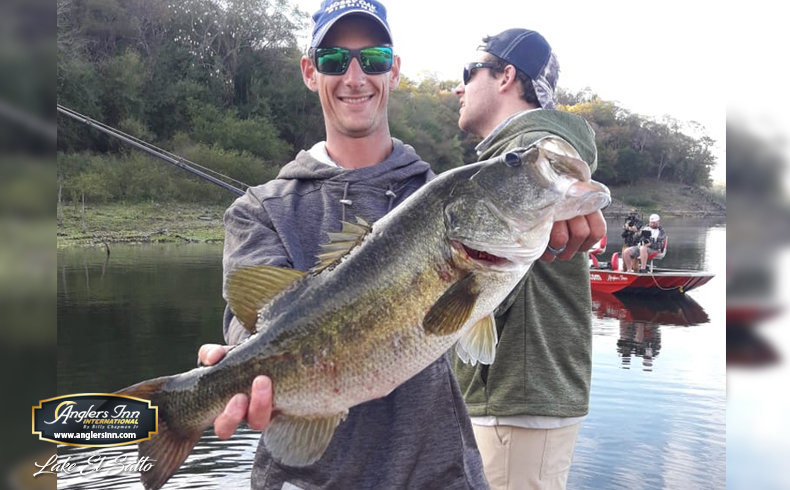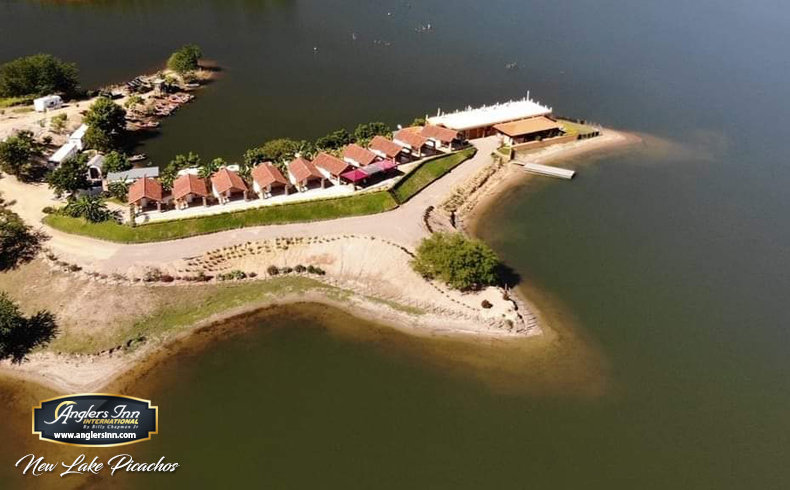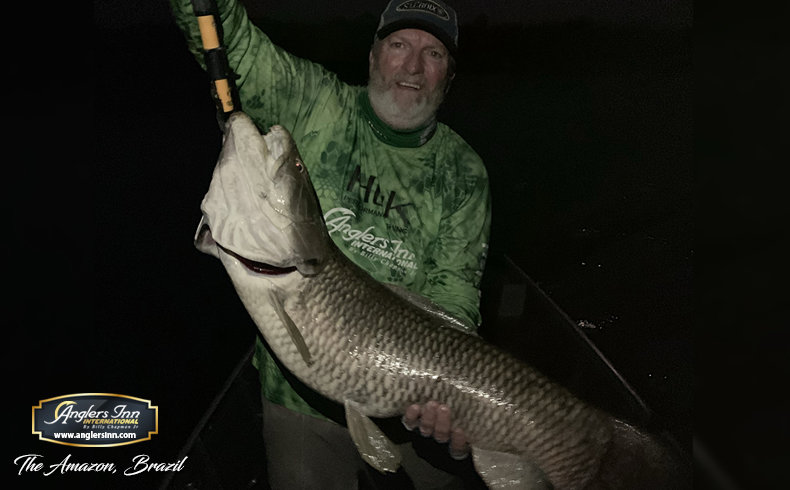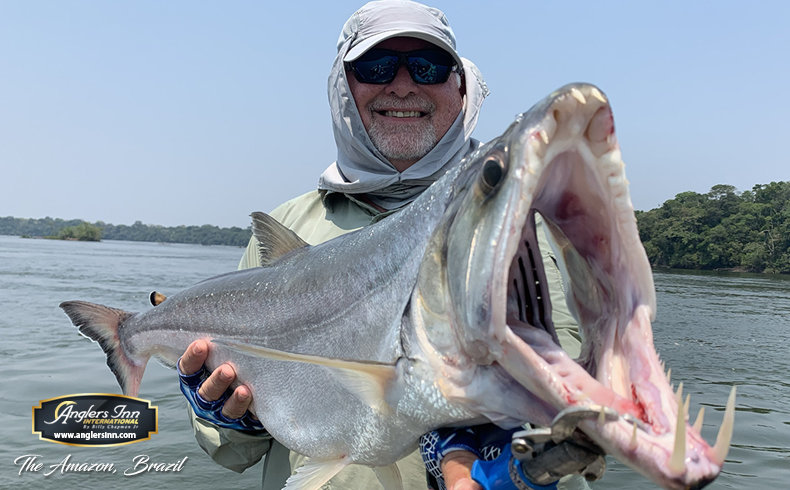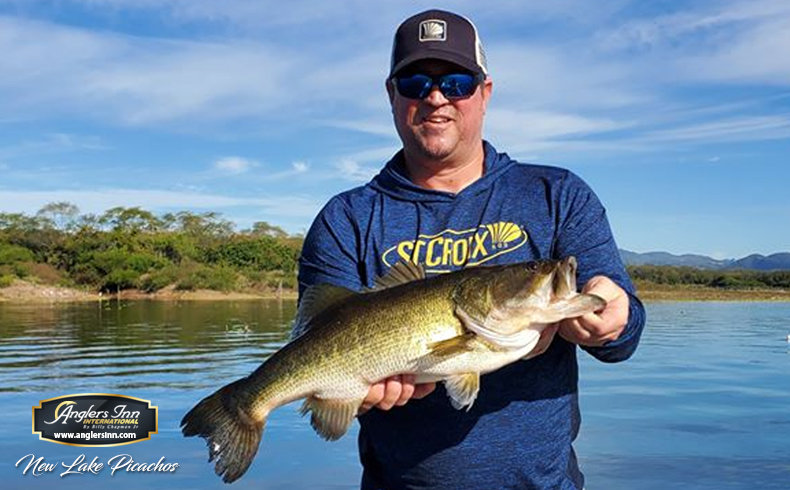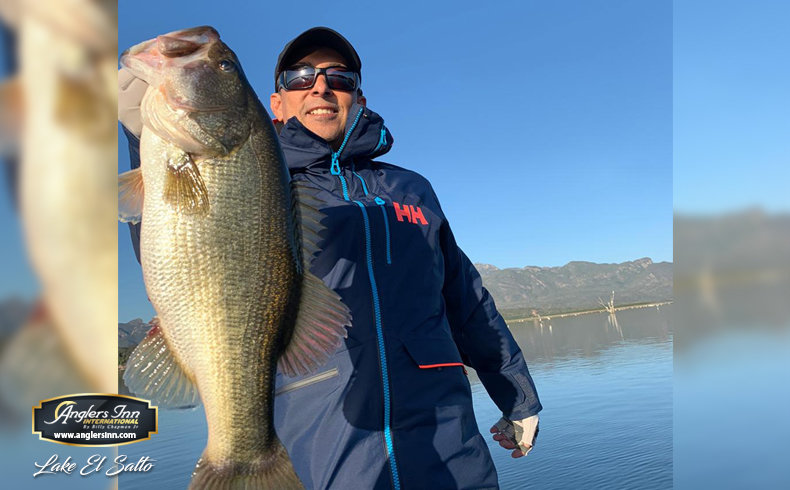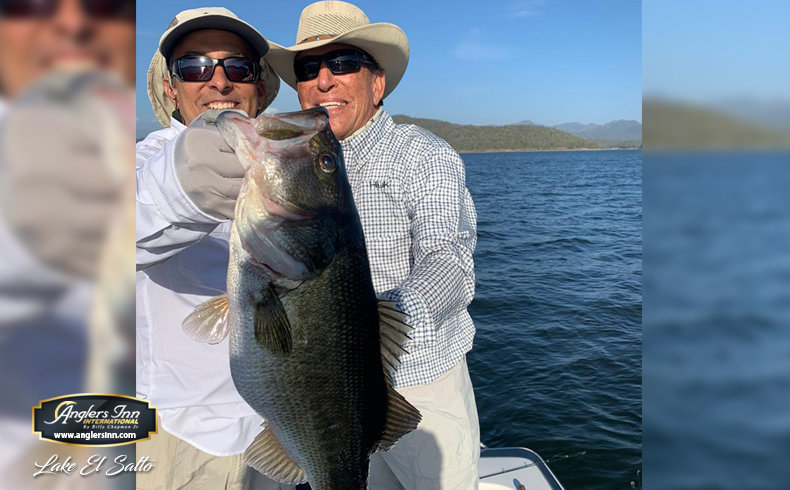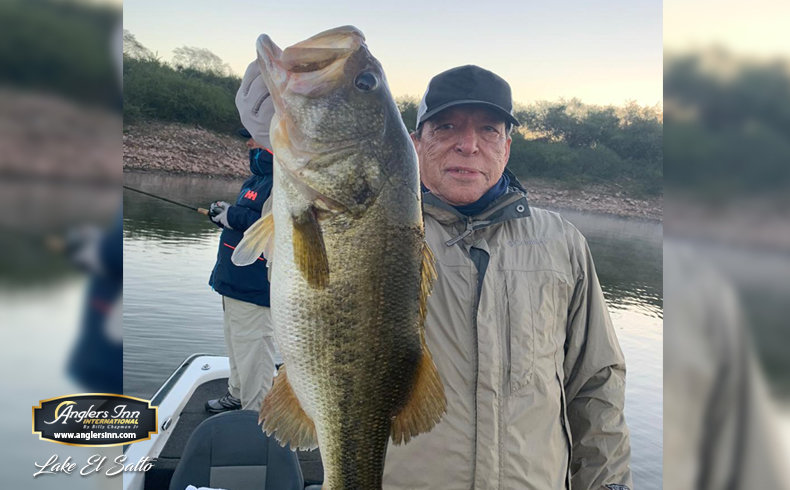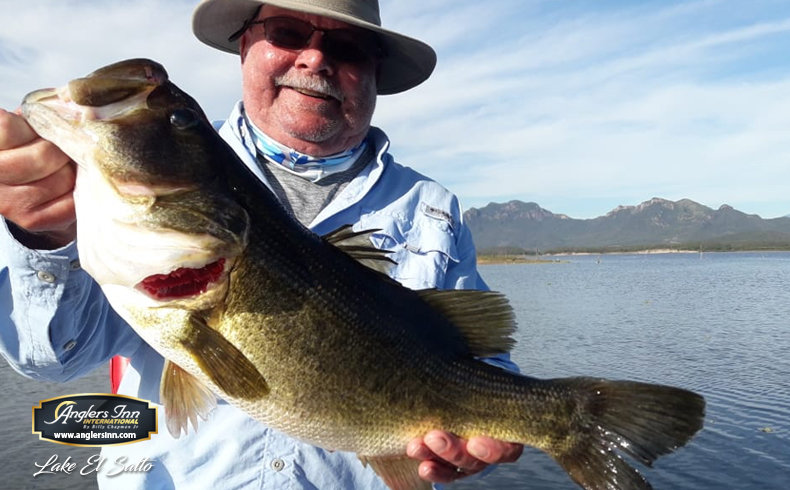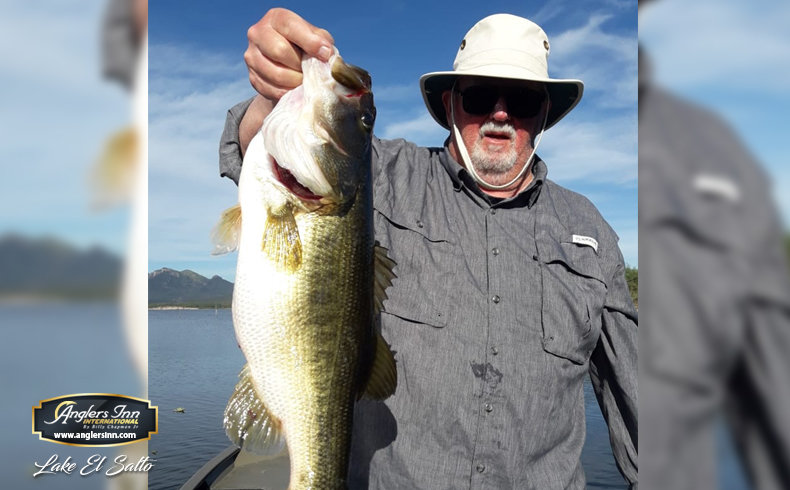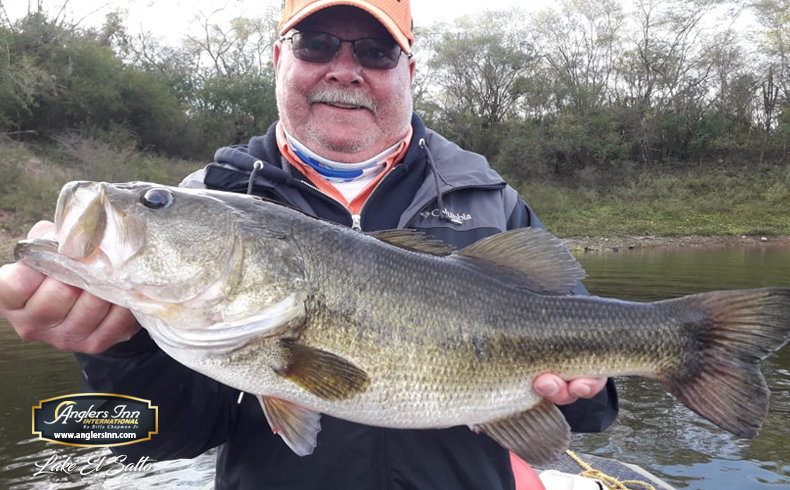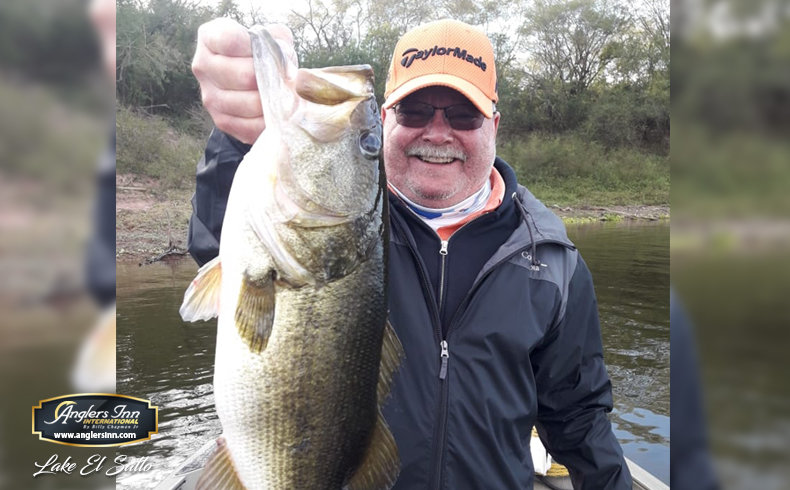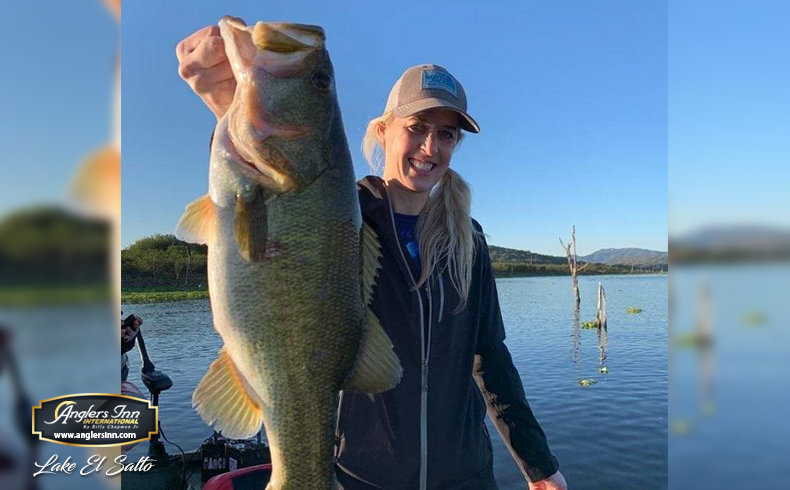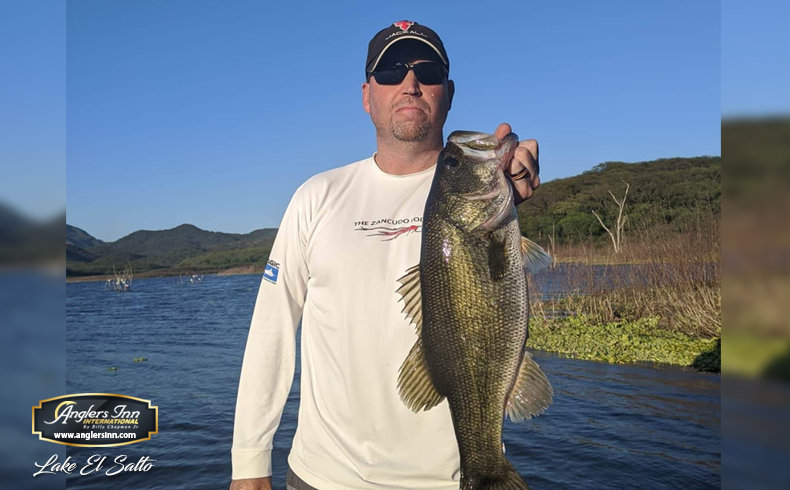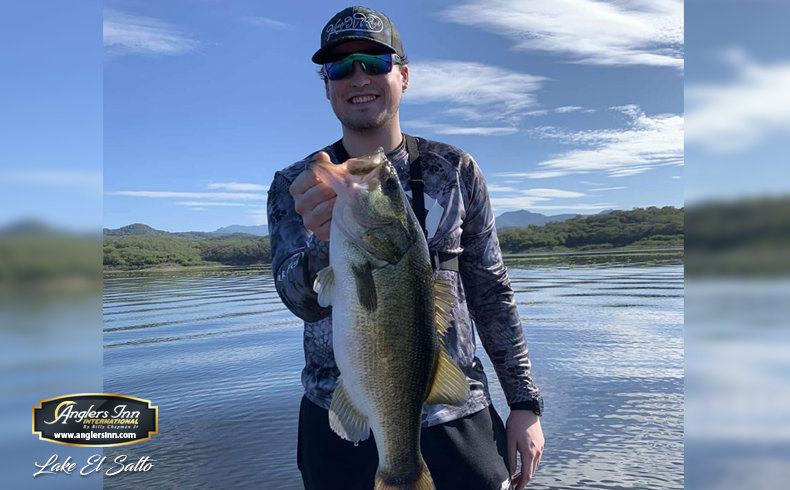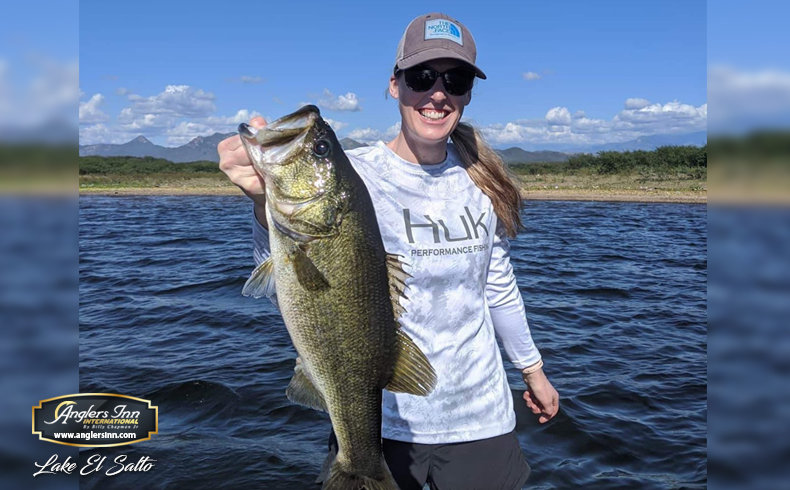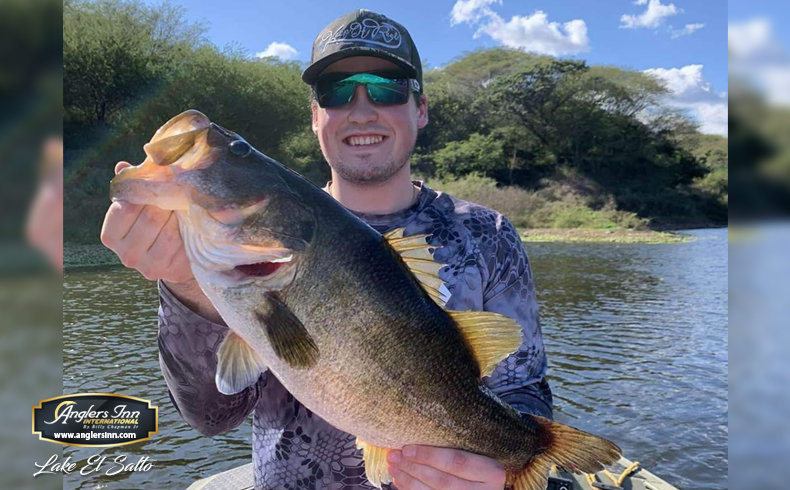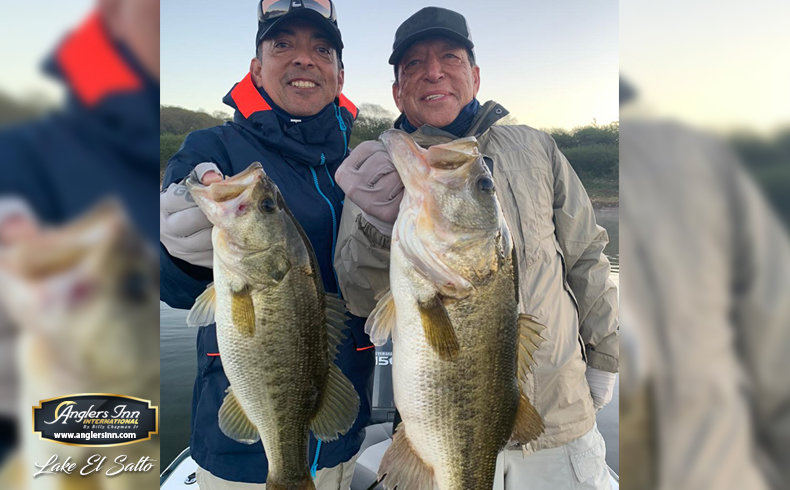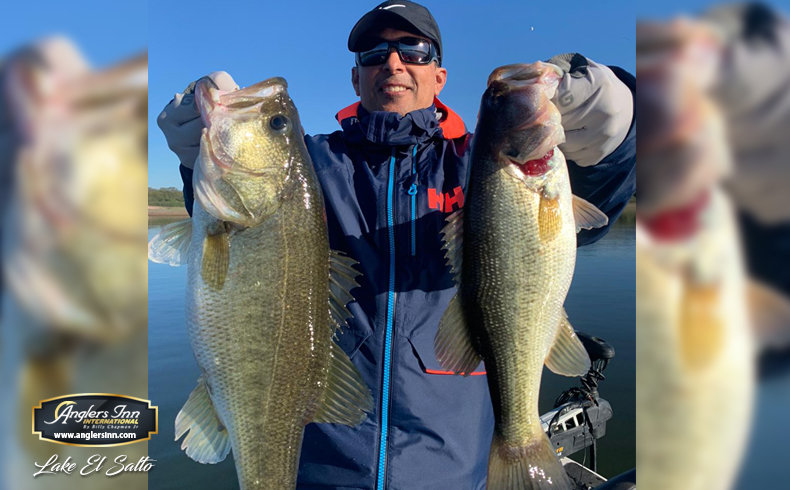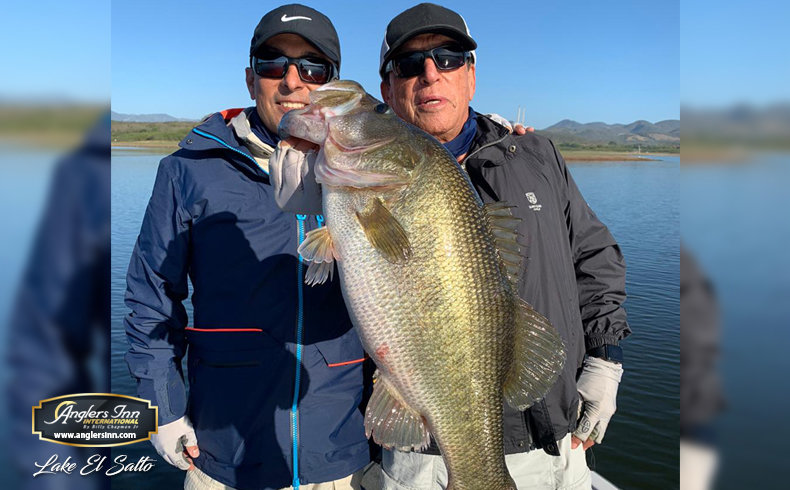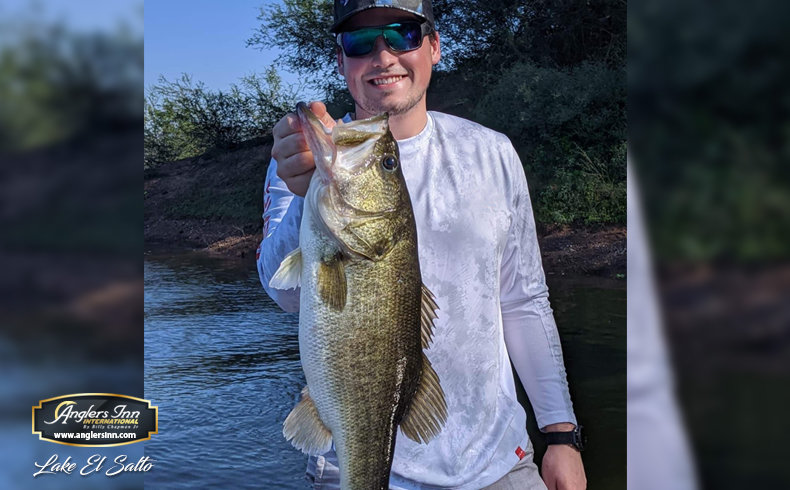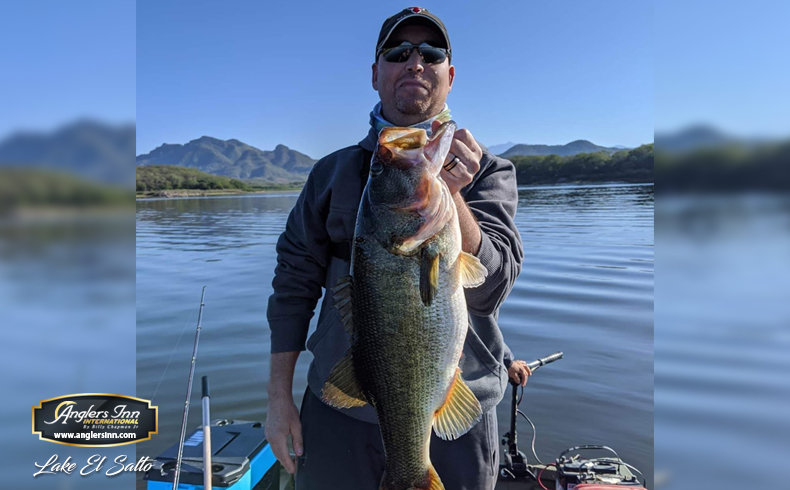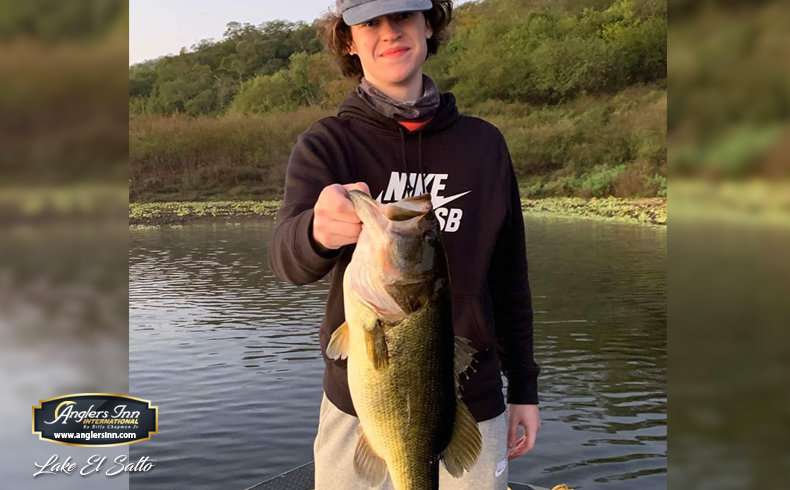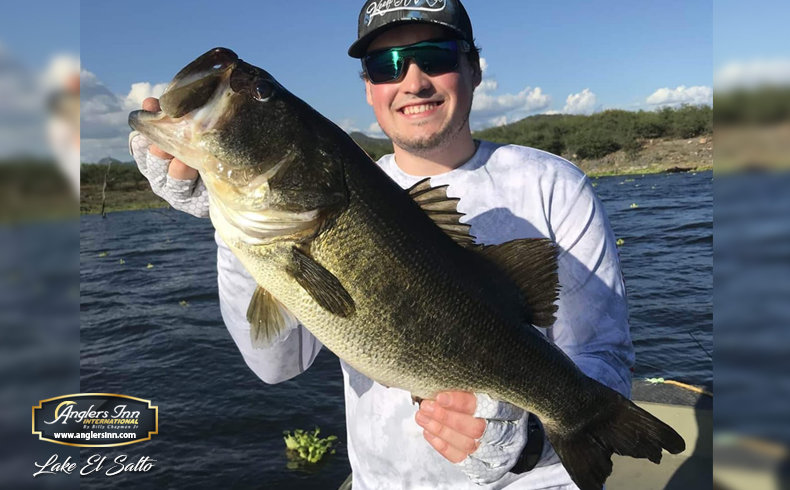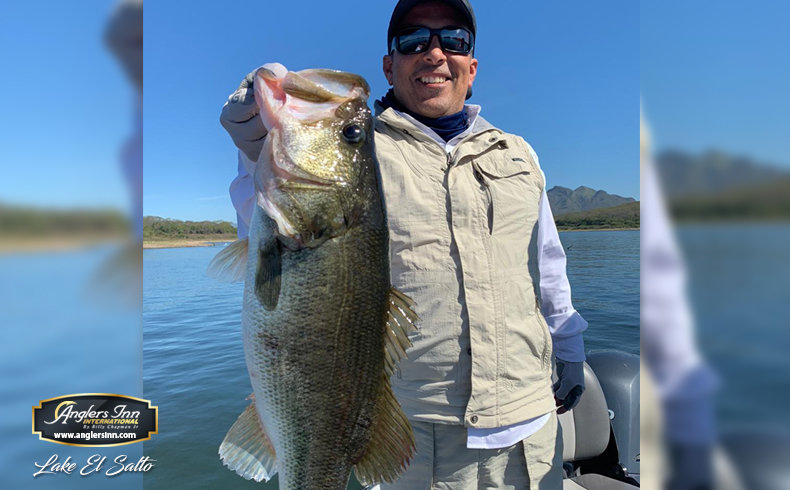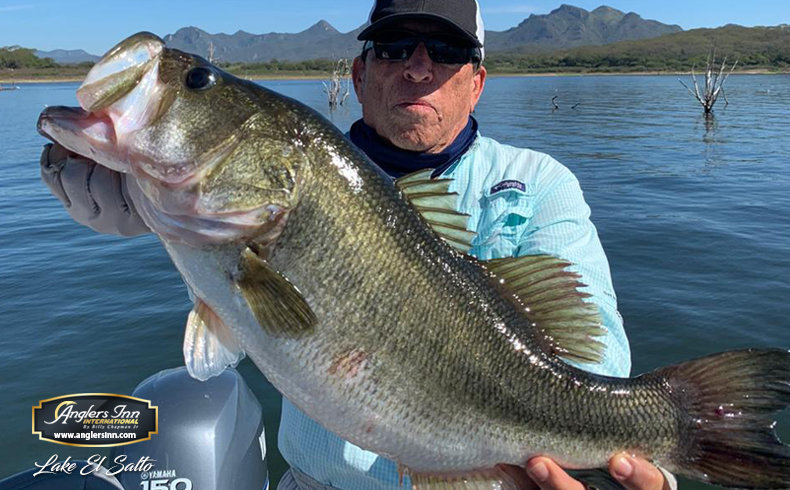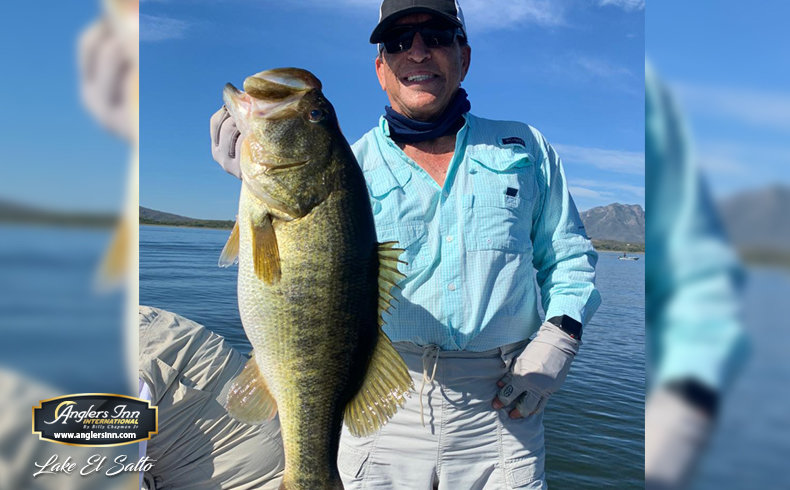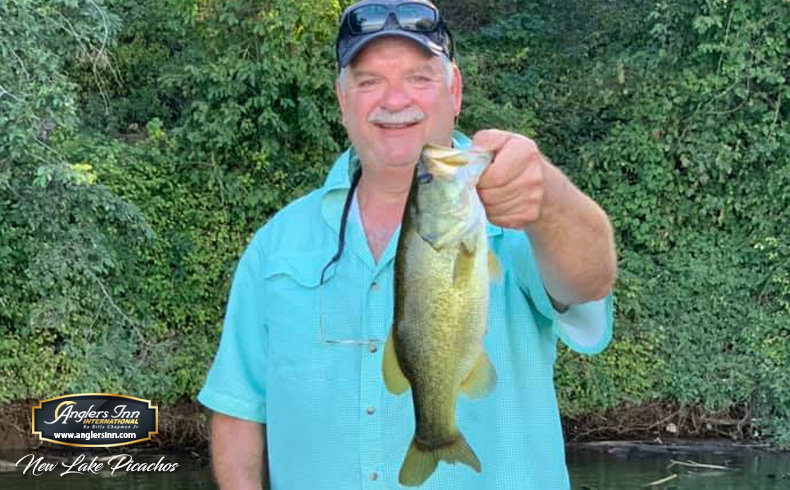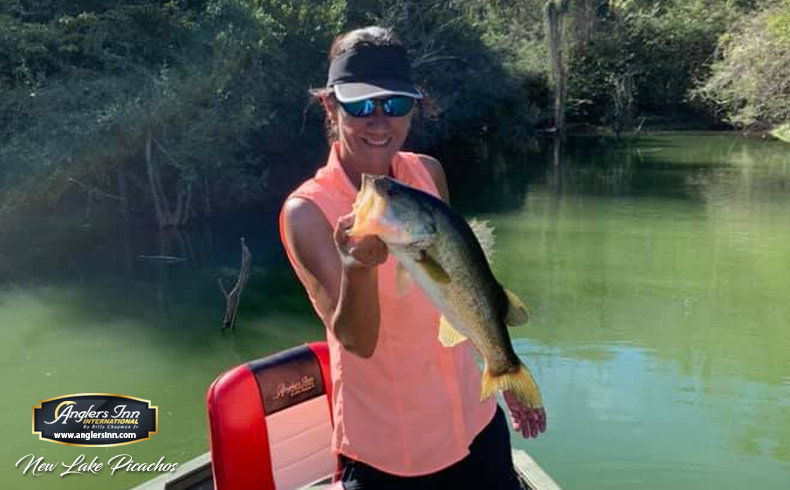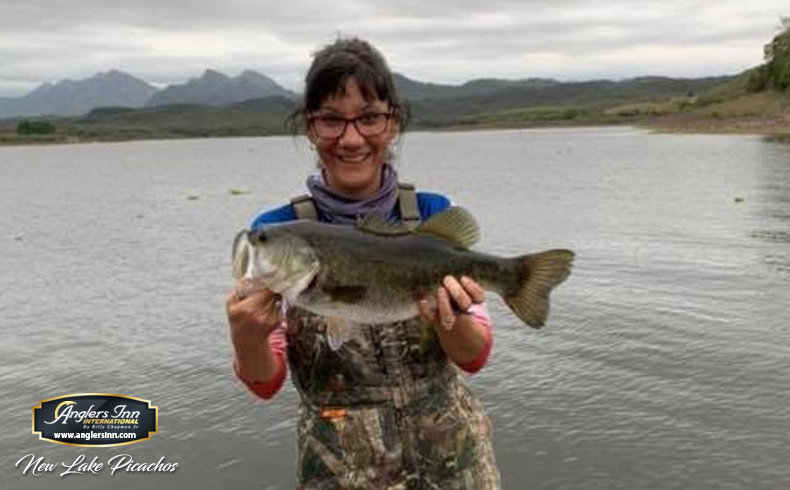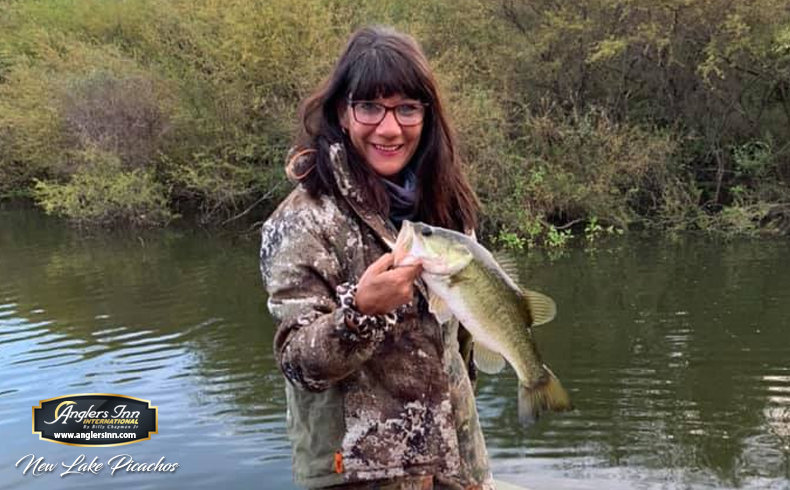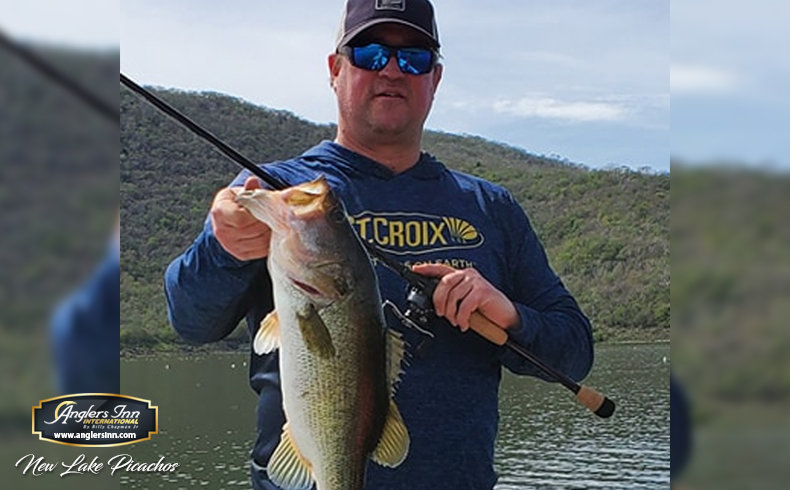 So far, 2020 has been a banner year for all of our properties.
In Mexico, as in everywhere that bass swim, fishing is cyclical. There are "up" years and "down" years and some periods of time that are just exceptional. At El Salto and Picachos, we're fortunate that the tougher times are rare and short-lived. Even under the worst conditions, the fishing is still likely better than anything you'll ever experience at home.

We get asked by many clients about when the bass on El Salto and Picachos spawn. We believe that it's not a specific time, and the process takes place over the course of many months, as our water temperatures are always at or above the average mark. Indeed, many fisheries experts and many of our guides attest that the Mexican bass spawn multiple times per year, so to single out any one time would be ridiculous. Nevertheless, it's clear that there's almost always one of the biggest waves in February.
Our guides report that there have been consistent catches on a wide variety of lures, and on any given day you might have an exceptional topwater or deep cranking day, or perhaps a jerkbait will be the top producers, but be sure to bring plenty of Flukes, Senkos and Berkley Warpig lipless crankbaits. Those seem to excel every day. Additionally, the venerable black and blue 10-inch power worm and watermelon lizard – fished either on a Texas Rig or at the end of a Carolina Rig – invariably tempt big bass. Don't leave home without them.
Billy Sackett from California made his first trip to El Salto and had a blast fishing with Pepe and had a blast catching 60 to 90 fish per day up to 7.25 pounds, along with "a bunch of sixes and TONS of 4- and 5-pounders."
He found a watermelon Senko with the ends dipped in chartreuse dye to be the numbers producer, but he also caught lots of quality fish on a wide variety of lures: "Swimbait, Rat-L-Trap, BIG fluke and glide bait," he reported. Indeed, that's the best thing about our lakes and about this year in particular. If you want to catch fish a particular way, you probably can, or if you want to learn a particular technique our guides will be happy to show you how to do it. All of them are excellent teachers and well aware of the latest tackle.
Billy said that the best way to get more and bigger bites with the swimbait was to slowly drag it across the bottom. "Don't be scared of the trees," he advised. With the lipless crankbait, he was able to fire up the schools and keep them fired up by employing a yo-yo retrieve.
Billy befriended Paul and Terri Liuzza of Louisiana, who were back in Mexico on a combo trip, their third of what will likely be many visits over their lifetimes to Anglers Inn properties. They have been amazed by the service, the safety and of course the fishing at our properties.
At El Salto, they averaged 75 fish per day, highlighted by an early morning and late evening topwater bite. While others in camp reportedly were not catching much on top, the Liuzzas found the surface bite to be exceptional – which just goes to show that you should listen to the talk at the dinner table, but still do your own "on the water" research before you conclude that a particular category of lure is or is not working. In their case, the key was fishing the Rico popper, which produced their biggest fish of the trip. On the same morning, just to show that it wasn't a one-bait phenomenon, they added three more fish over 6 pounds on a Carolina rig out deep, making it the best fishing session of their lives.
The Liuzzas' best lures were numbers were – of course – a Texas Rigged Senko in some shade of green, with a ¼ or 5/16 ounce bullet weight, along with a shad-colored 1.5 square bill, and a chrome/blue lipless crank.
"On the second day in the afternoon we get in the boat and our guide went in a different direction than we usually go," Paul recalled. "We didn't go far. In fact you could throw a rock and nearly it the lodge. I asked him what we were doing and he said, 'When I went home at lunch I saw a lot of bass feeding on shad in this cove. We're going to catch 20 bass in 30 minutes on a lipless crankbait and then we'll try another spot.' I didn't have one tied on but Terri did and she had three in the boat before I had one. Like he said, we caught 20 fish in 30 minutes and then we left the spot. What a great way to start the afternoon!
They moved out to find bigger fish and indeed they did so with Carolina rigged and Texas rigged Senkos. Then they moved to Picachos and used basically the same lures, although Terri lost the fish of a lifetime when a monster that bit a SPRO frog broke her line at the boat. She just smiled and said, "Today wasn't going to be my day to catch her." Great attitude and we know that on the next trip she will land that fish, or maybe one that's even bigger.
Jason Duggan of Illinois also came on a combo trip to both lakes with a group of four. At El Salto they fished with Oscar and Daniel, and at Picachos they fished with Alberto and Omar and their bottom-line advice was that key techniques and rigging strategies "can change from day to day, so experiment and see what works. Listen to the guides."
Their numerical averages were solid and on their best day at Picachos one of the Duggan group's boats had 140 fish. That included a solid number of bass up to about 5 pounds, while they tickled the 8 pound mark at El Salto.
The best lure for numbers at both lakes was, not surprisingly, a watermelon Senko with the tail dipped in chartreuse dye. We mention that in just about every fishing report, so at this point you've been warned. Be sure to bring plenty of them in a variety of sizes.
Their bigger fish came on shad-colored swimbaits with the tails once again dipped chartreuse and rigged on a weighted hook with a willow blade. Jigs and deep diving crankbaits also produced quality bass with regularity.
They found that the tilapia nets actually contributed to predictability: "The fish were scattered, but when we found them they were usually balled up and we got a lot of fish in a small area. If you aren't getting bit, don't linger, keep moving till you find them." Of course, while we can't control the fishing, we can control every other aspect of your trip, most notably how you're treated. "The service staff was unbelievable and made the trip even better," Jason concluded.
We also had a group down from Mossy Oak this month, including some of their top Bassmaster pros. They're our newest sponsor and a monster in the sporting world. Stay tuned for more about their trip in the coming weeks.
By now you've also likely seen on social media some of the footage that Humminbird and Minn Kota shot at our facilities as part of their One Boat Challenge (www.oneboatchallenge.com). More of that is coming soon, too!
Prime dates at both Mexican lakes for 2020-21 are almost gone. Fishing has been exceptional, so I recommend blocking out your vacation sooner rather than later. If you know when you want to come, please contact us as soon as possible to make sure you get your preferred time slot. As indicated above, you should also consider either a trip to Picachos, or a combo trip involving both lakes. Do you want to work on your flipping? Wear your arm out with topwaters? Find out what a glide bait bite feels like? This is the place to do it. You can literally expect to catch 100 fish a day if you are even semi-competent, and you can do it just about any way you want. Bring pounds and pounds of plastics because it's possible to decimate even a healthy supply. It is only going to continue to get better. We've only tapped a small portion of its potential.
Picachos is just 55 minutes from the Golden Zone of Mazatlan, so it's even perfect for day trips, but for you hard core guys, if you can't decide which lake to visit, a combo trip is the way to go. Our new dining room sits right at the edge of the lake and you'll be tempted to make a few casts between sips of your margarita.
Remember, our goal is to make your trip as hassle-free as possible, and one step in that direction is that we now have loaner rods for everyone to use at no cost. Thanks to our newly-developed partnership, our lodges now have a varied supply of St. Croix rods. "They made fishing pure pleasure," said one recent guest. These technique-specific rods are the real deal, folks, and we are committed to giving you the best possible tools to land that fish of a lifetime. You don't need to travel with a heavy and burdensome rod tube anymore if you don't want to. Both lakes have an ample supply ready for you to use. We're seeing fewer and fewer guests bringing their own rods. With the St. Croix sticks tailored to specific techniques, and available in a wide range of lengths and options, so really can't go wrong…and it makes packing much easier to just bring your reels and tackle.
As you've likely seen by now, I took a group of intrepid and experienced international traveling anglers to a new Amazon outpost last fall and the results exceeded my expectations. Among other species, we caught record-class wolf fish and payara. As the week went on we dialed in the bites better and better to the point where we could call our shots. Our next set of visitors there will be the beneficiaries of that experience and this is an opportunity to fish where few "gringos" have ever gone.
The lodge is truly five-star, a gem cut out of the jungle, and I'm improving the equipment they have for my guests only, to ensure that it's a true Anglers Inn experience. I've reserved prime weeks, so if you want to get in on this, don't delay. All bookings will be handled through me personally, so call the office and set up an appointment.
Of course, we'll still offer are renowned Rio Negro peacock bass trips on prime waters and fishing has never been better. If you're a serious angler and you haven't been, you owe it to yourself to chase these mean predators. And if you've been before, but not with me, I want to show you the Anglers Inn Way down there – everything is first class.
We have the most luxurious boat available, along with chefs and staff who've been trained in the Anglers Inn way. We provide an "Amazon Tough" bag to every customer and it's filled with all sorts of things like insect repellent, sunscreen and the proper hat to make sure that you don't miss out on any part of your trip. As with Mexico, we provide quality St. Croix rods and we have Abu-Garcia reels with braided line, as well as all of the right baits for the current conditions. Once you're in the jungle there's no tackle shop or mail order outlet, so we want to make sure that your trip of a lifetime is fully stocked.
If you haven't seen it already, be sure to click on our website at www.anglersinn.com. We've had it up since early 2017, and the feedback has been tremendous – especially from guests who've found pictures of themselves with big fish gracing the site. Our theme is "Making Every Angler's Dream Come True," and while our web presence is no substitute for a trip to Mexico or Brazil, it's the next best thing and a valuable tool for planning your next trip. We continue to update it with new information and items constantly, so don't forget to hit us up regularly.
Just as we set the standard for international fishing trips, we want to set the standard online, too. The new site includes information about all of our properties, pricing and bios of our staff. We also update it regularly with new videos on our "Anglers Inn TV" channel, and provide detailed monthly reports like this one.
Whether it's your first trip to an Anglers Inn property or your 20th, we hope that this site will provide all of the information that you need, but if it doesn't we're always just a phone call or email away.
While we often provide a generalized list of lures that work throughout the year, there are times when specific bites are ongoing and we don't ever want you to arrive under gunned. Monitor the website and social media for updated info, and if you're ever in doubt about what you need to bring, please call us or email us. We want to make sure that you're outfitted properly to make the most of your vacation.
If you've received this report from a friend, please be sure to sign up for future mailings at www.anglersinn.com. If you know a friend who would benefit from these newsletters, please make sure that they are receiving them, too.

---