Anglers Inn On the Water a Destination Like No Other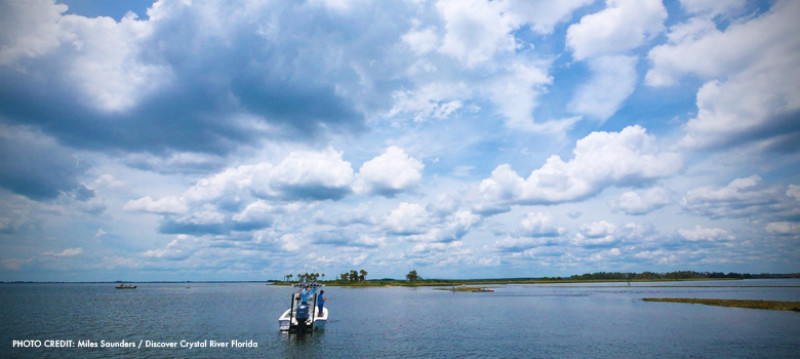 No other destination in the world can mirror the activities at the Anglers Inn On the Water location in Crystal River Florida. While in Kings Bay you'll be treated to sights not available anywhere else. Giant manatees relax on the shallow bottom, seemingly never coming up for air. Then they might glide over a few feet or slowly cruise to a new location. When in season, the scallop gathering is fun for the entire family. The fishing? Well, the challenge of a 200-pound tarpon is a sensation like no other, the tremendous fight of a snook as it screams line off the reel makes the heart beat fast and a jumping largemouth is a wonderful sight. Local guides, all captains with Coast Guard certification, are ready to take you to the action. Wildlife watching in this unique ecosystem affords encounters with many species of beautiful birdlife, tropical plants and maybe even an alligator. Take a look at the wide variety of activities offered in Kings Bay. Let us know your thoughts when you book, tours fill up early and you don't want to miss the boat.
Nearby Attractions
Three Sisters Springs
Crystal River Wildlife Refuge
Ellie Schiller Homosassa Springs Wildlife State Park
Fort Island Gulf Beach
Chassahowitzka National Wildlife Refuge
Airboat Tours
Gatorland, Orlando, 2 hours
Disney World, Orlando, 2 hours
Seaworld, Orlando, 2 hour
Climate
The northwest part of Florida is considered humid subtropical. The climate is affected by the ocean, proximity to the equator and Tropic of Cancer and low elevation. One can expect warm, humid weather year-round although there might be a short bout of cool weather in the winter. Summers are often subject to rain but expect sunny weather almost all the time.