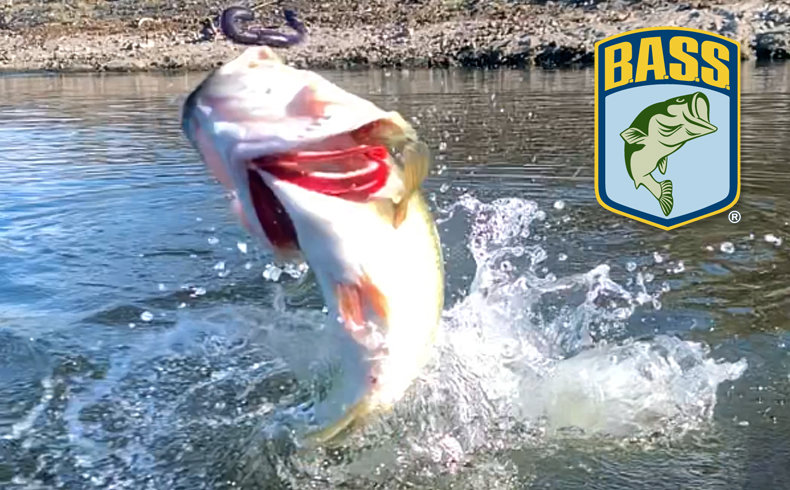 COEUR D' ALENE, Idaho (June 1, 2021) – Billy Chapman Jr., owner and founder of Anglers Inn International, believes everyone should become a B.A.S.S. member. And he puts his money where it supports his dedication to bass fishing. The Freshwater Fishing Hall of Famer and a member of the Bass Anglers Sportsman Society (B.A.S.S.) will buy an annual B.A.S.S. membership for the first 500 anglers that fishes at Anglers Inn International Mexico lodges at Lakes El Salto or Picachos starting November 15, 2021. Anglers get to enjoy the very best bass fishing lake on the planet and become members of the world's best fishing club.

Chapman's passion for hosting bass anglers is evident with his popular 5-star fishing destinations in Mexico and Brazil. His dedication to the bass angler and to the members of B.A.S.S. is supported with this membership offer and his special discount packages exclusive to B.A.S.S. members.
"I cherish my B.A.S.S. membership and want all of my customers to enjoy being a part of such a fine organization," said Chapman. "I don't think we'd have the quality of bass fishing in the United States or Mexico if we did not have B.A.S.S. I'm continuing our program to pay the B.A.S.S. membership fee for the first 500 anglers fishing at either of our Mexico lodges beginning this fall."

For those anglers already a B.A.S.S. member their membership will be extended one year. There is no obligation by the angler other than staying at an Anglers Inn lodge. One benefit of being a member is receipt of the critically acclaimed and highly popular Bassmaster Magazine.
The exclusive discount offer to B.A.S.S. members also continues. Members booking a reservation to either Mexico location will receive up to a $200 discount on the trip if taken between September 25 and November 15, 2021.
Chapman has been a leader in the outfitter industry for more than 45 years and is an inductee in the National Freshwater Fishing Hall of Fame, the only outfitter to be so honored. Chapman's offerings in Mexico and Brazil are legendary for exceptional fishing and the highest caliber of service and facilities.
B.A.S.S. operates the most prestigious and competitive fishing tournament program in the world, publishes Bassmaster and B.A.S.S. Times magazines, has the industry-leading website, Bassmaster.com, manages the B.A.S.S. Nation network of state and local chapter affiliates and has a far-reaching conservation focus. The organization was founded in 1968 by Ray Scott.
Sponsors of Anglers Inn operations include Abu Garcia, Berkley, Huk, Humminbird, Minn Kota, Mossy Oak and St. Croix.

To learn more about Anglers Inn International fishing opportunities login to www.anglersinn.tv and www.anglersinn.com or call 1-800-GOTAFISH (1-800-468-2347). For more information on B.A.S.S., go to www.bassmaster.com.
---