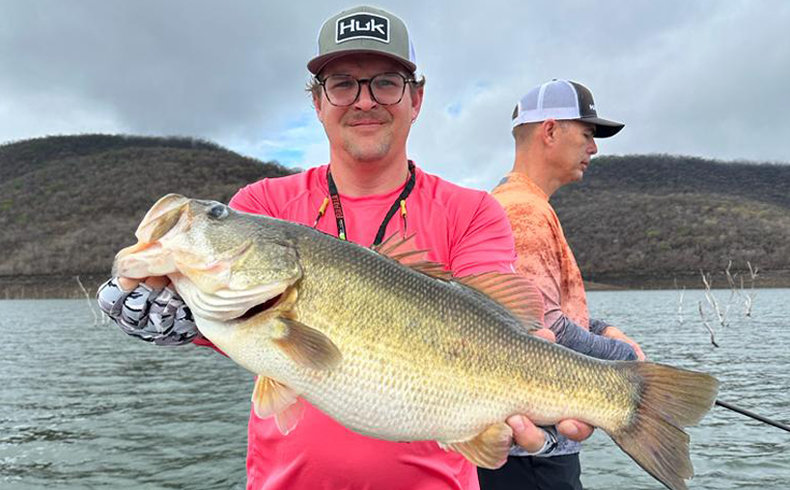 GAINESVILLE, Florida (September 13, 2023) – Anglers Inn International, with popular 5-star fishing destinations in Mexico, Brazil and Florida, is donating a fishing package to the Bass Fishing Hall of Fame (BFHOF). The package is for BFHOFs upcoming 2023 new member induction ceremony and fundraiser. Mike Iaconelli, Bruce Holt and Glen Andrews are this year's inductees.
The Bass Fishing Hall of Fame will hold its annual induction dinner on Thursday, September 28, 2023, at the Wonders of Wildlife Museum and Aquarium in Springfield, Mo. There will be an active silent auction through 10:00 p.m. on September 28. The proceeds assist the Board in hosting the dinner and other recognition events each year, along with funding its conservation grants and other worthy endeavors benefiting the sport of bass fishing. Generous donors from all walks of the fishing and outdoors industries have already donated numerous products and experiences, many of them one-of-a-kind items that cannot be purchased elsewhere at any price. For information on induction dinner tables and tickets, visit www.bassfishingHOF.com.
"I love the way the Hall of Fame honors the great men and women who have made bass fishing the sport it is today," said Anglers Inn owner and founder, Billy Chapman. "Our donation to the fundraiser at the annual induction ceremony is going to capture needed money for the organization and deliver to the high bidder a trip never to be forgotten."
Chapman has been a leader in the outfitter industry for over 45 years and is the only outfitter ever inducted into the National Freshwater Fishing Hall of Fame. His lodges are legendary for exceptional fishing and the highest caliber of service and facilities.
The Anglers Inn donation includes a fishing package for one to either of Chapman's operations in Mexico, Lake El Salto or Lake Picachos. The two-plus days of fishing and three nights stay at either lodge is all-inclusive package except for airfare, gratuities and tackle. The fishing package can be upgraded for more days.
"A fishing package like the donation from Billy Chapman really rounds out the variety of auction items we will be presenting," said Daren Cole, Vice President of BFHOF. "The auctions will be a part of the ceremonies as well as online and give us the ability to conduct the induction ceremony as well as to award grants."
Sponsors of Anglers Inn International are Abu Garcia, Berkley, Fishing Tackle Retailer, Huk, Humminbird, Minn Kota, Mossy Oak, Old Town and St. Croix Rods.

To learn more about Anglers Inn International fishing opportunities login to https://www.anglersinn.com or call 1-800-GOTA-FISH.
---