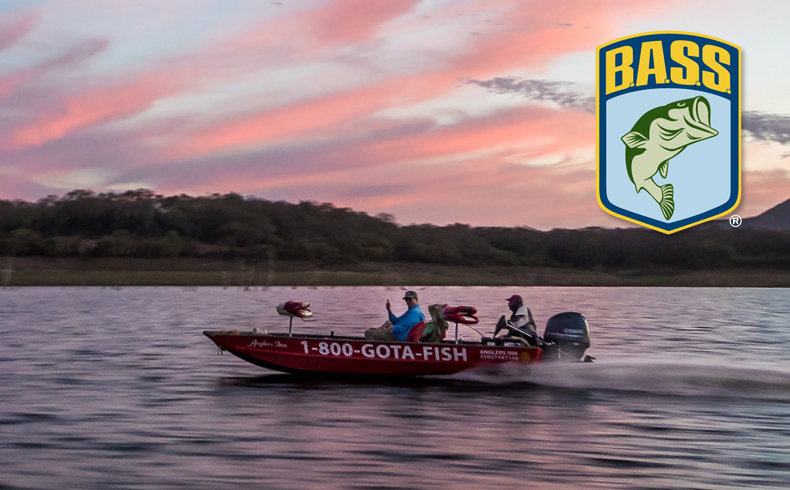 COUER D' ALENE, Idaho (September 8, 2021) – By popular demand, Billy Chapman Jr. is again offering a B.A.S.S. Member Only discount available for the fall 2021 fishing season. Starting September 25 B.A.S.S. members booking trips to either Lake El Salto or Lake Picachos will receive a $200 discount. Space is limited and early reservations are recommended
"We're doing this again just for B.A.S.S.," said Billy Chapman Jr., owner and founder of Anglers Inn International. "B.A.S.S. members have enjoyed our offers so much in the past and the requests to repeat is just too much to ignore. We are so excited to continue this offer in association with our great friends at B.A.S.S."
The package includes the guide using a custom Triton boat equipped with Minn Kota and Humminbird electronics, lodging, meals, open bar, laundry service, St. Croix fishing rods and ground transportation to and from the Mazatlan airport. The only responsibilities of the angler will be airfare, guide and lodge staff gratuities and fishing reels and tackle.
The exclusive offer is open to B.A.S.S. members for trips scheduled between September 25 and November 15, 2021. All 4 Nights/3 plus-day trips will begin on a Wednesday.
"There is no fishing trip in the world like one to either of Billy's resorts," said Bruce Akin, CEO of the 500,000-member B.A.S.S. "We're excited our members are offered this special discount. El Salto features phenomenal fall fishing, especially for topwater fans."
"We also don't want anglers to overlook our world renown peacock bass fishing," added Chapman. "We've been discovering new opportunities in the Amazon basin for decades and our next season is no exception. We have all new trophy peacock water to ensure the very best fishing possible and we're booking now for 2022-2023."
Sponsors of Anglers Inn International include Abu Garcia, Berkley, Fishing Tackle Retailer, Hobie, Huk, Humminbird, Minn Kota, Mossy Oak and St. Croix.
Chapman has been a leader in the outfitter industry for over four decades and is an inductee in the National Fishing Hall of Fame, the only outfitter to be so honored. Chapman's lodges are legendary for exceptional fishing and the highest caliber of service and facilities.
B.A.S.S. operates the most prestigious and competitive fishing tournament program in the world, publishes Bassmaster and B.A.S.S. Times magazines, has the industry-leading website, Bassmaster.com, manages the B.A.S.S. Nation network of state and local chapter affiliates and has a far-reaching conservation focus. The organization was founded in 1968 by Ray Scott.
To learn more about Anglers Inn International fishing opportunities login to www.anglersinn.tv and www.anglersinn.com or call 1-800-GOTAFISH (1-800-468-2347). For more information on B.A.S.S., go to www.bassmaster.com.

---