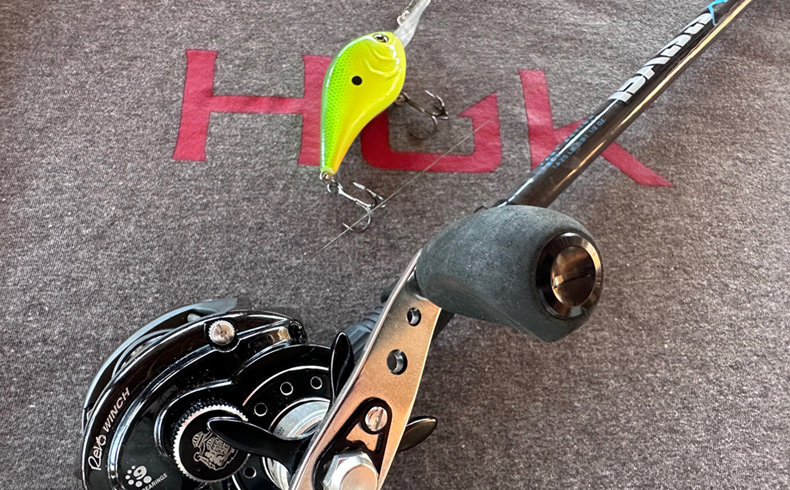 Deep cranking is always in fashion at Lakes El Salto and Picachos. The Anglers Inn guides recommend these items
1. St. Croix Bass X rod, 7'0" or 7'3" medium action. These premium rods are at both lakes and free for Anglers Inn guests to use.
2. Abu Garcia Winch baitcast reel, the 5.4:1 gear ratio is designed for deep cranking those heavy baits in 20-foot plus water.
3. Spiderwire 30-pound test or Berkley Trilene 17-pound test. Line is a personal choice and anglers have their favorites. Choose a line that will allow the bait to perform as designed. Too heavy of line will not succeed in getting the bait to the needed depth.
4. A deep diving crank bait, able to get to 20 and 25-foot depths. Favorites are the Berkley Dredger, Rapala DT10 and Bomber Fat Free Shad. Citrus is always popular at these two lakes.
5. Stamina, be prepared for some hard cranking and strong fish fights. Wrists, arms and shoulders will feel the brunt but an evening or siesta massage will cure those ails.
For more information on Anglers Inn go to anglersinn.com or call 1800-GOTAFISH.
---