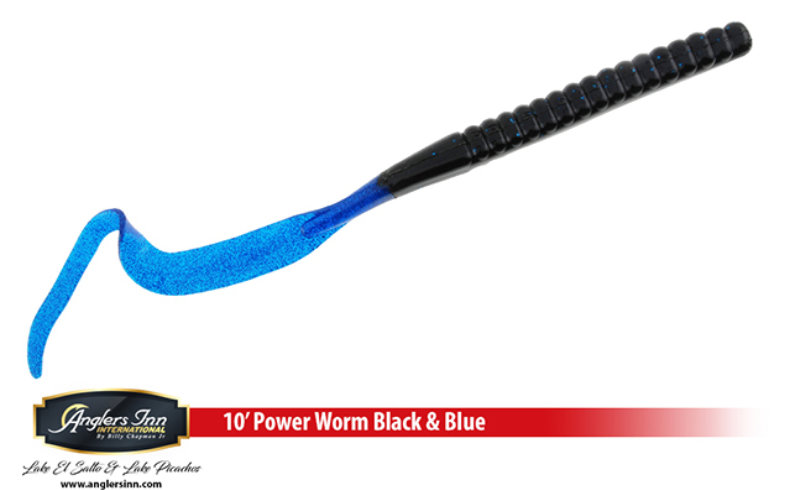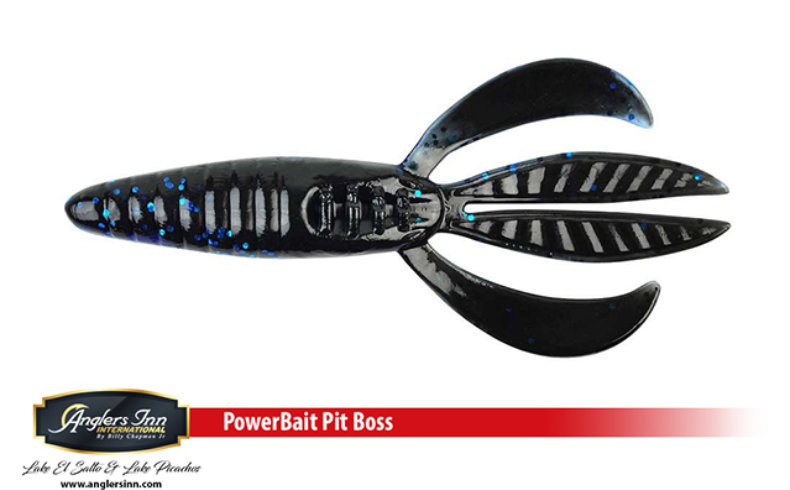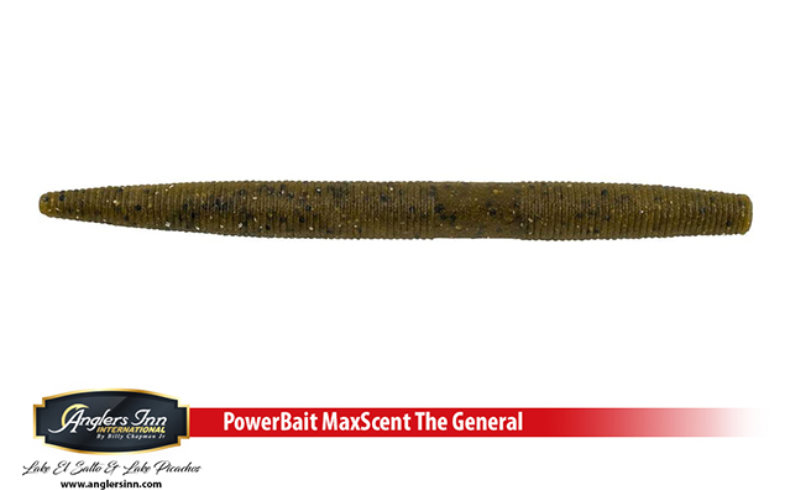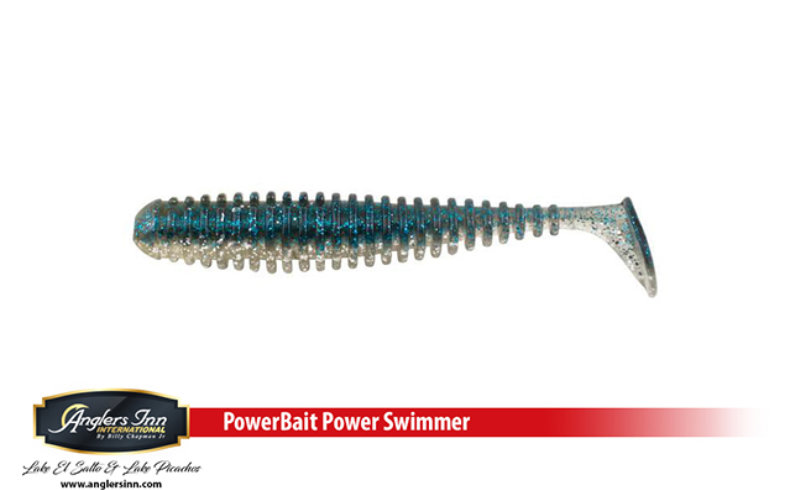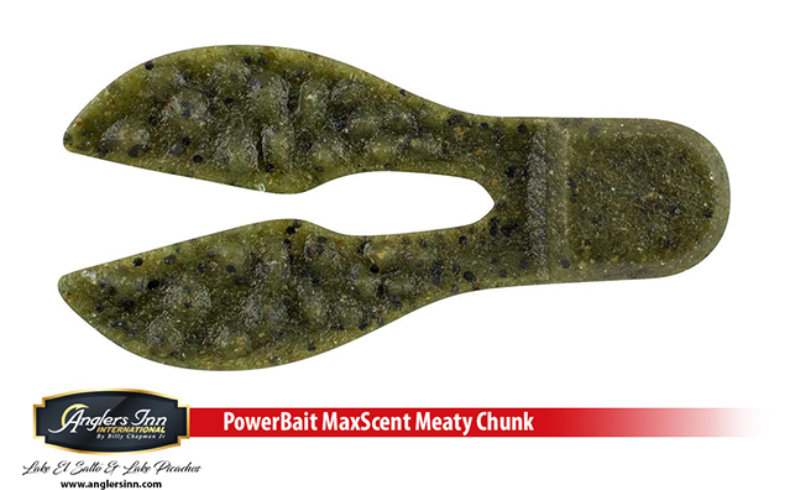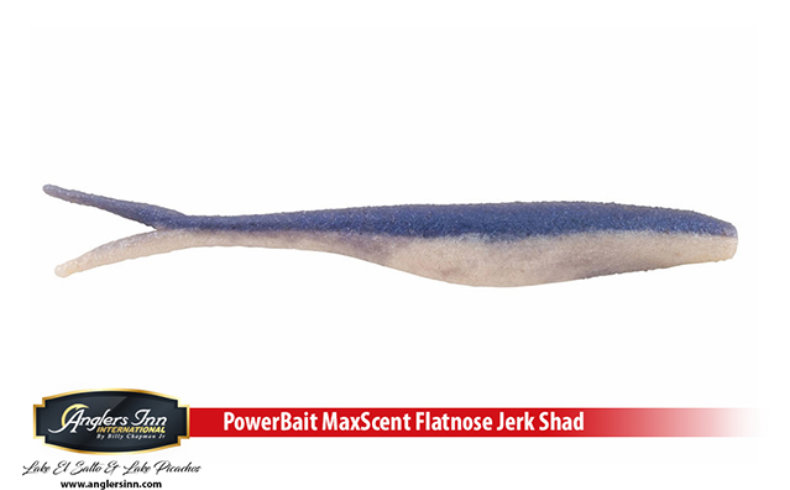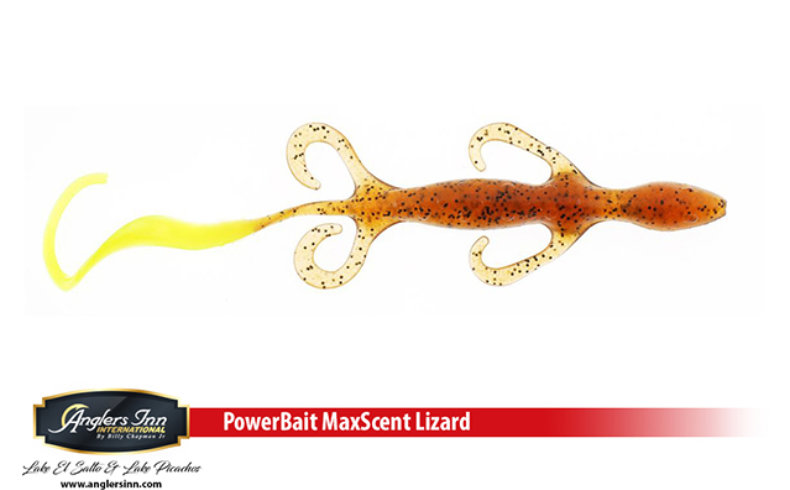 Anglers Inn has been thrilled to be part of the Berkley family for many years. Simply put, they make the best soft baits on the market, and with the addition of other products like the Dredger crankbaits we find that they increasingly cover all of our needs.
Of course, the 10-inch Power Worm has probably caught more big bass at El Salto and Picachos than any other bait, and while a variety of colors will work, it's hard to beat the classic black with a blue tail. The PowerBait scent is proven not only to attract fish, but also to make them hold on longer. With the recent addition of MaxScent technology has gotten even more effective.
I'm often asked which other plastics guests should consider packing. Here are five more options from Berkley that have proven themselves and deserve a place in your tackle bag.
PowerBait Pit Boss
This big creature bait with a bulky profile moves tons of water on a heavy Texas Rig, yet it's streamlined enough to work its way through a tangle of bushes. Flip it to big hardwoods sitting on the edge of the river channel in 10 to 15 feet or water or on deep bluffs and hold on. It also excels as a jig trailer. Two colors that I really like are Perfection Blue Fleck and Bama Bug.
PowerBait MaxScent The General
This lure may have the classic soft stickbait appearance, but with the addition of the MaxScent flavoring it's even better. It'll catch numbers and big ones any time, but I especially love it when adverse conditions make the bite tougher than usual. On a wacky rig or light Texas Rig it's perfect for beginners, but advanced anglers should never leave home without it. The green pumpkin/watermelon combo is a good all-around color.
PowerBait Power Swimmer
Rigged on a light jighead or an underspin – or on the back of a vibrating jig -- this small soft plastic swimbait wiggles seductively and attracts bass from a distance. Throw it in places you'd usually sling a spinnerbait and it will pay healthy dividends. Sexy Shad and Silver Shiner are good colors for the clearer water down the lake.

PowerBait MaxScent Meaty Chunk
This classic "bunny ears" trailer shimmies with the slightest movement of your rod tip. Place one on the back of your favorite flipping jig or football jig and you have a trailer that will attract both numbers and quality fish, and won't impede your hookset. Black blue fleck and watermelon red are my two favorite colors.
PowerBait MaxScent Flatnose Jerk Shad

This "fluke" style soft jerkbait darts and weaves erratically, drawing bass from a distance and convincing them it's an easy meal. I like natural white or white ice when bass are feeding heavily on shad, but a watermelon red model can be a great tool on the back of a Carolina Rig.
And if you want a sixth option for good measure, be sure to try the PowerBait MaxScent Lizard in Watermelon Red or Watermelon Candy – and be sure to dip the tail chartreuse!
As always, we want you to experience success on your next trip to an Anglers Inn property. These are some of our favorite lures, but if you need more information feel free to email us, call us, or contact us through social media for an updated report.

Sincerely,

Billy Chapman
---