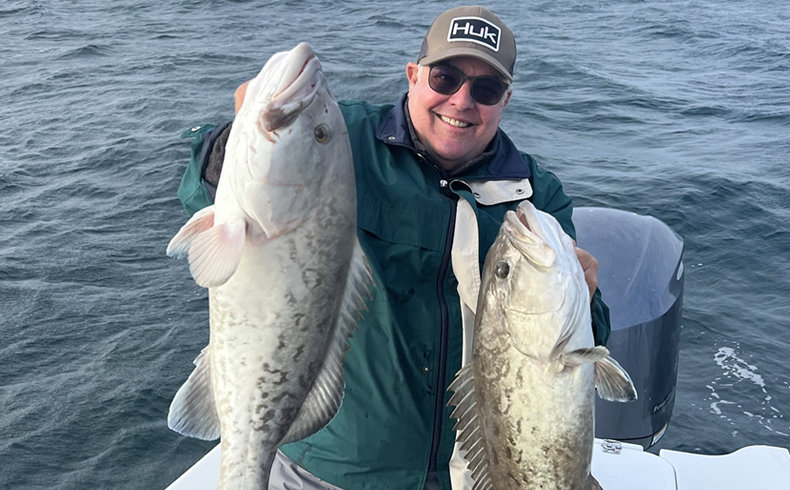 Charters and Anglers Inn Floating Suites lodging should be booked now

GAINESVILLE, Florida (July 10, 2023) – Gag grouper anglers' long and impatient wait for almost a year is near an end as the 2023 season is scheduled to open September 1. The season ends November 10 for the areas around Citrus County, Florida, and the state's Nature Coast area.
To book a charter head over to Pete's Pier in the heart of Kings Bay. Expert charter captains will take their guests to the best grouper holes imaginable. These experienced captains are fully coast guard compliant with safe and reliable equipment and knowledge of the local waters. But don't wait to make a reservation as this popular sport creates a huge demand for guide services.
A new Crystal River option for lodging is available this year with the introduction of the Anglers Inn Floating Suites. These luxurious 59-foot, wide-body house boats offer superb amenities and are moored on the water at Pete's Pier.
No fishing license is required when fishing with a charter. A Florida fishing license is required if fishing on your own. The daily bag limit is two gag or black groupers per angler, each measuring at least 24 inches in total length. Underwater rock piles are great holding areas for gag grouper.
Relatively heavy tackle is needed to fight and land these extremely strong swimmers. Gag groupers are among the most popular for table fare.

Learn more by visiting Pete's Pier and Anglers Inn. Follow Anglers Inn Floating Suites, where Service is Our Focus, on Facebook, Instagram and Twitter.
---