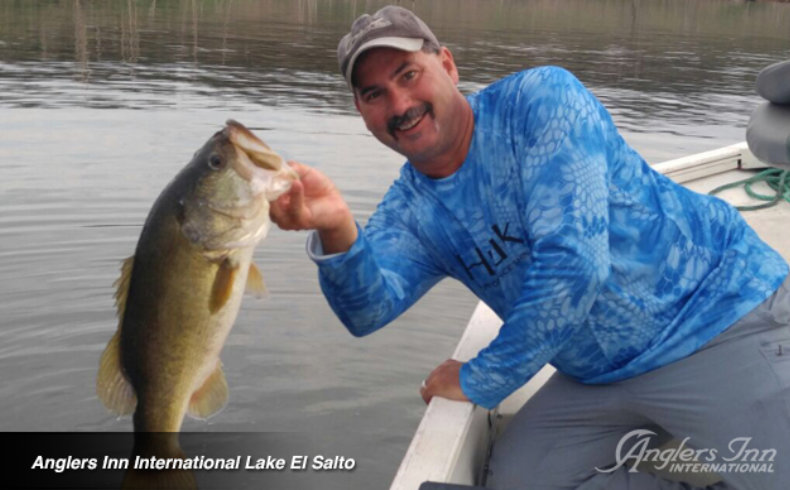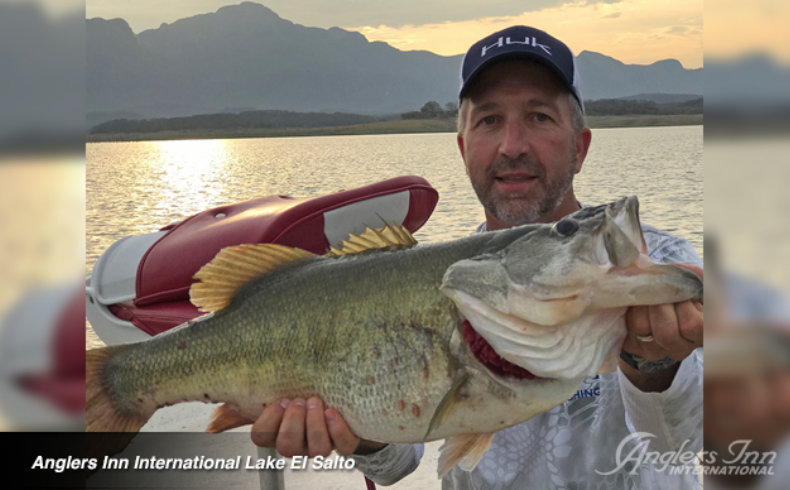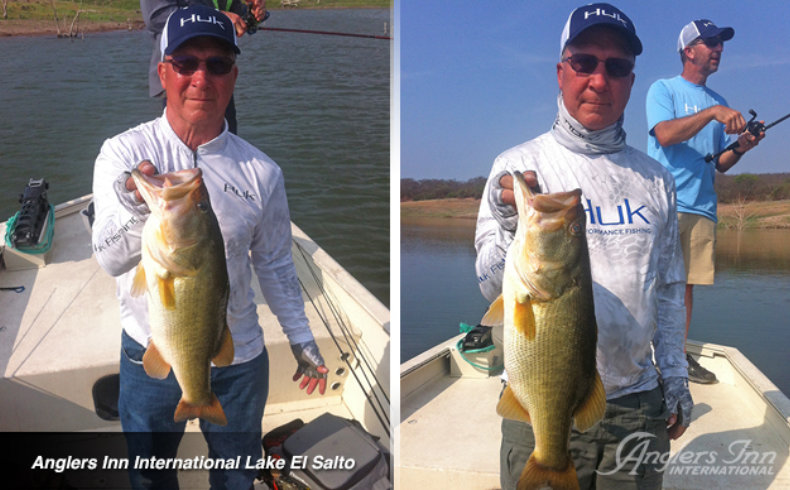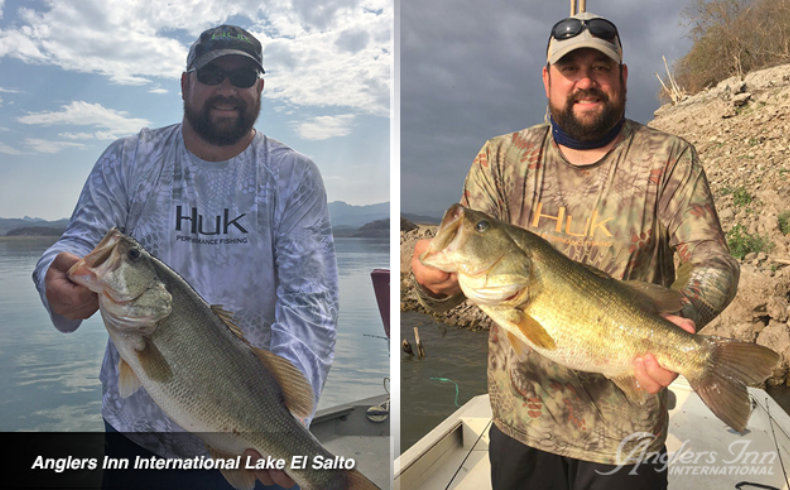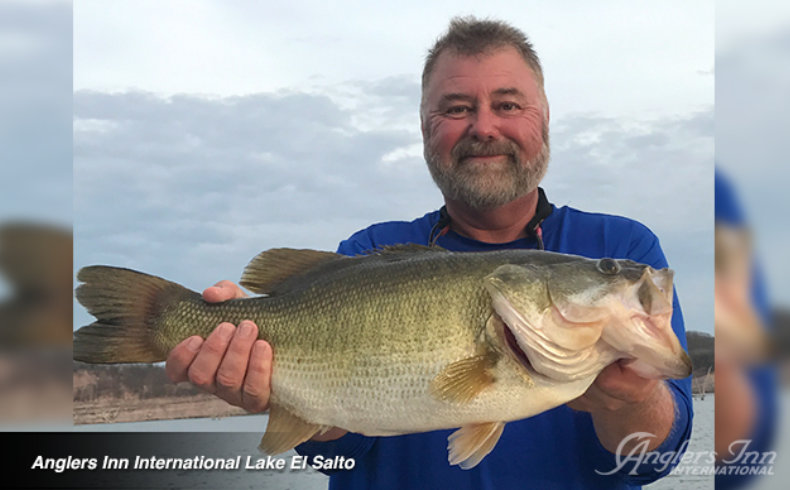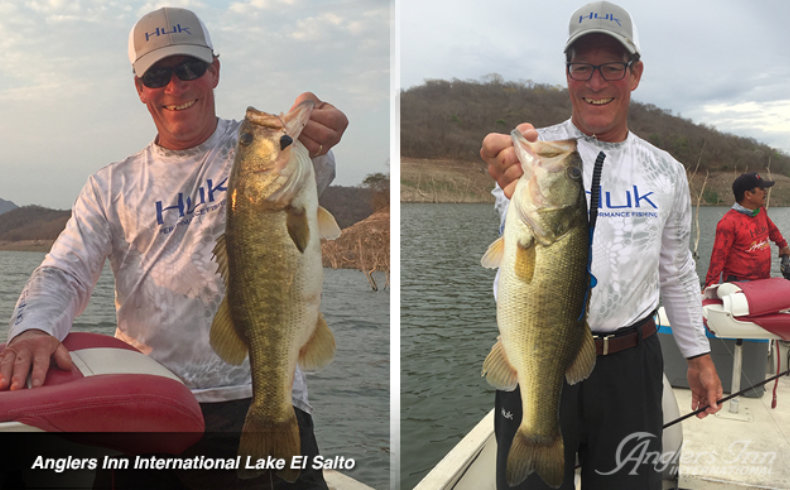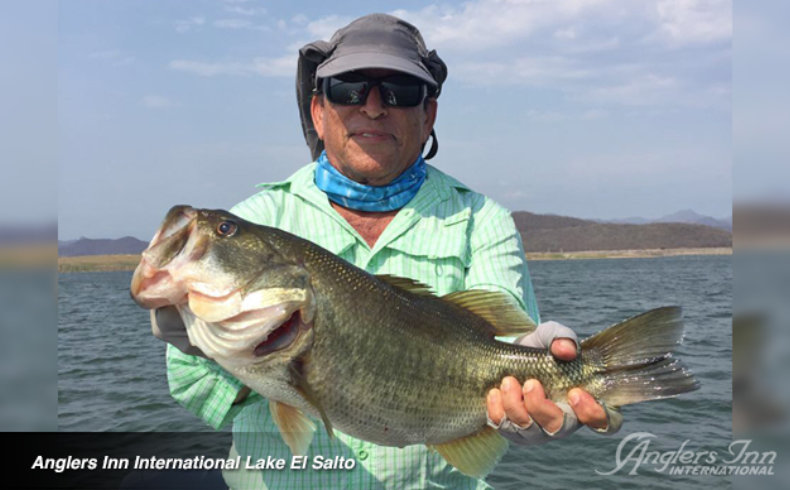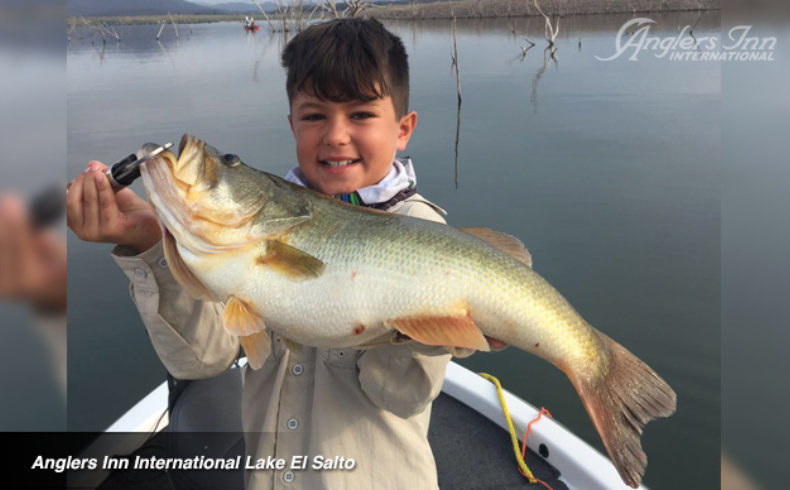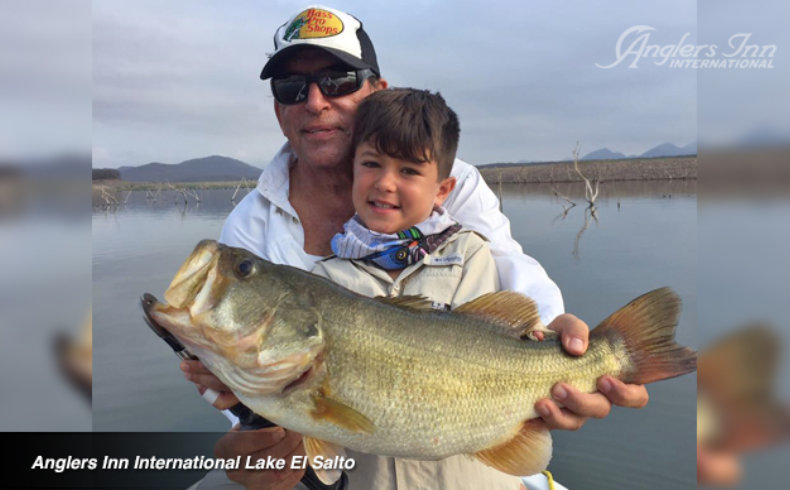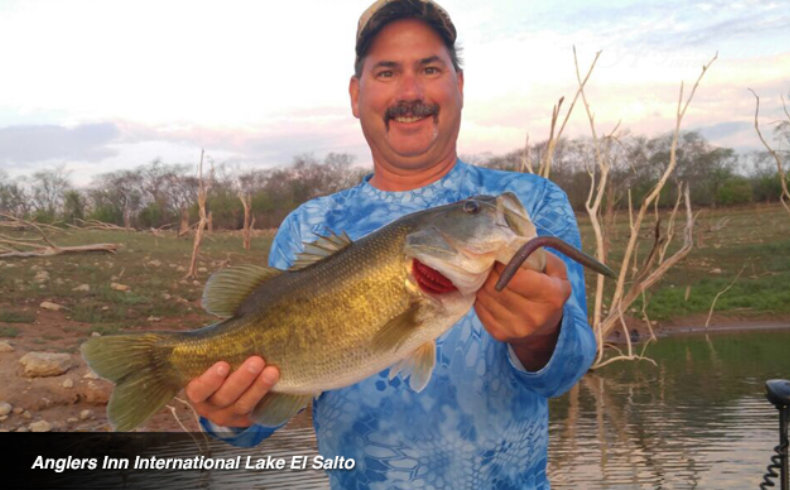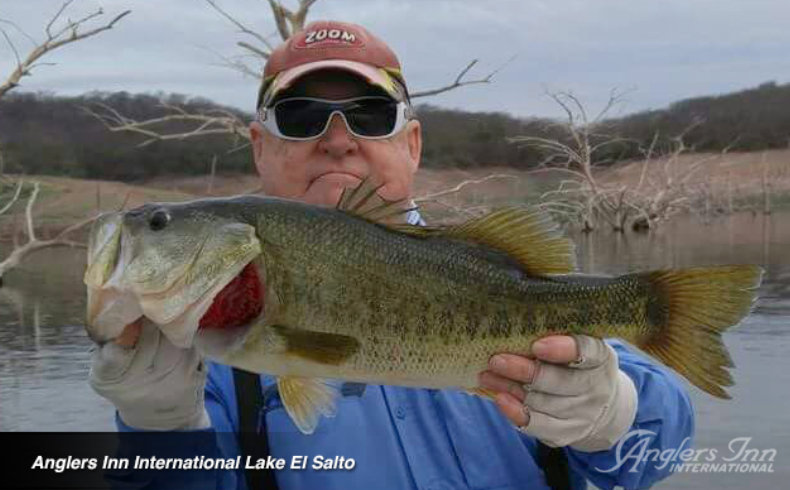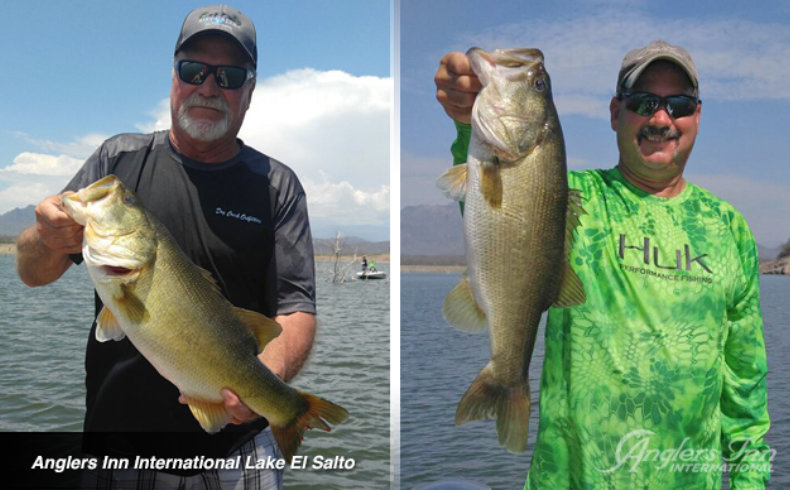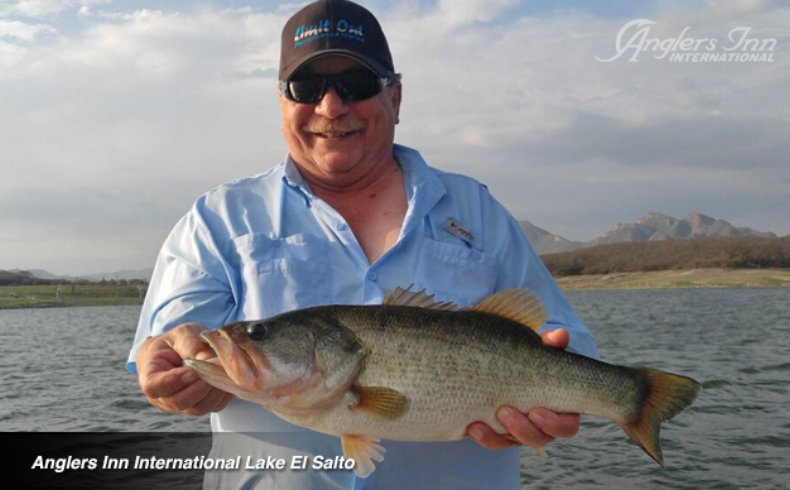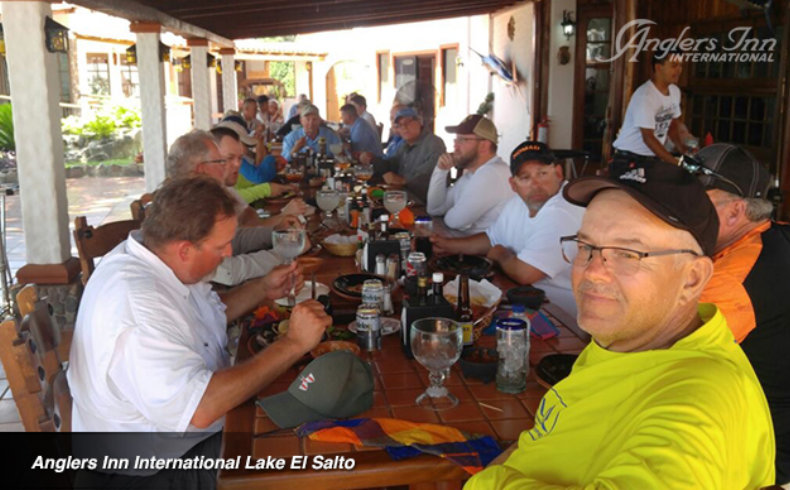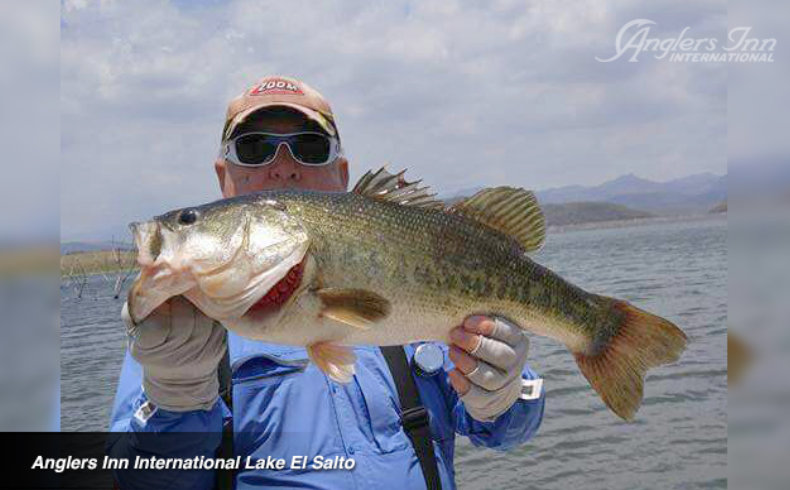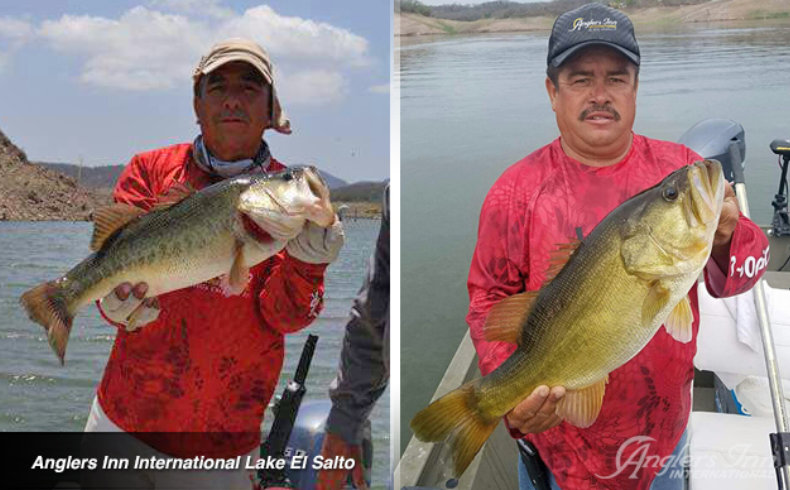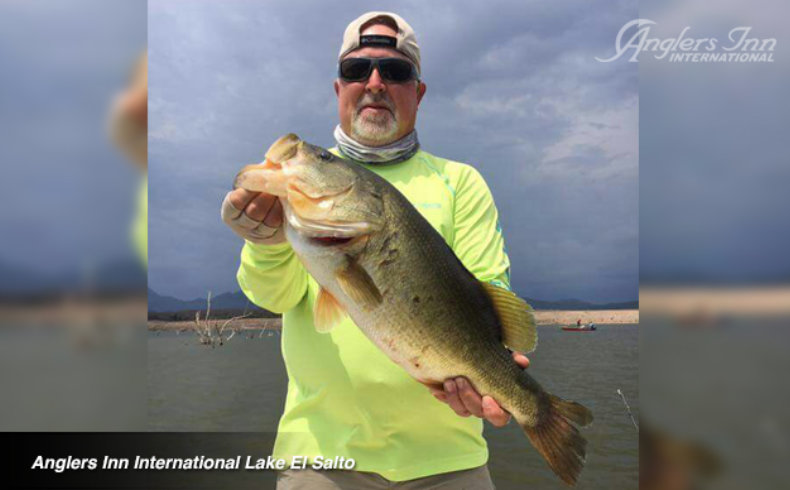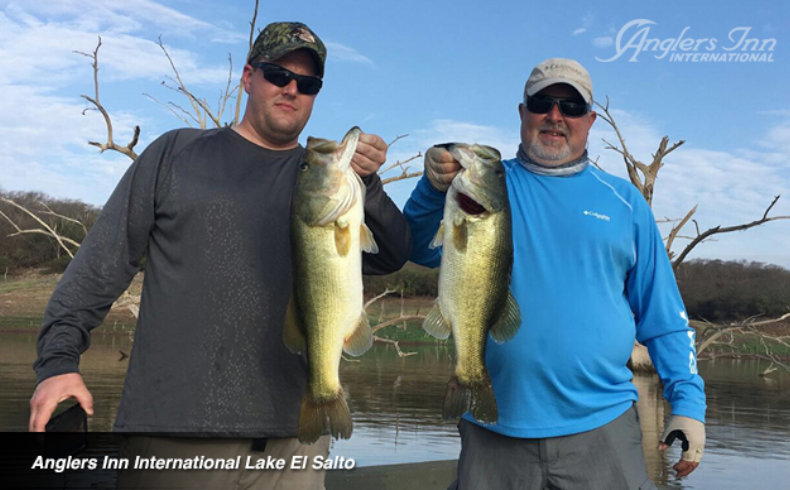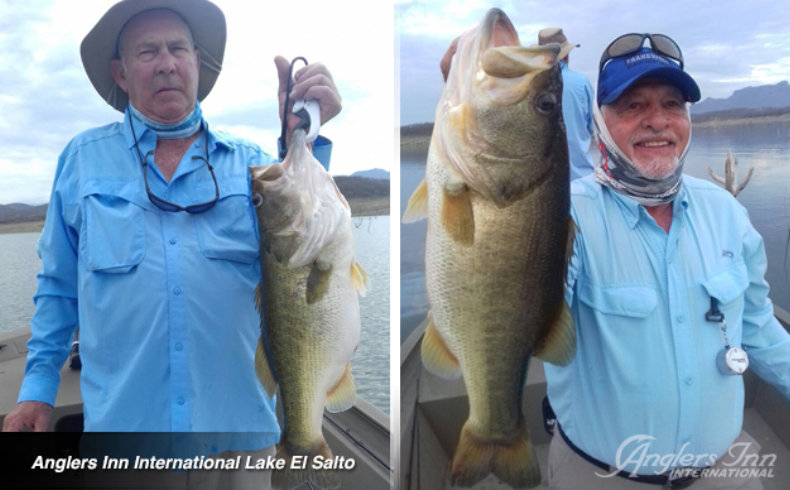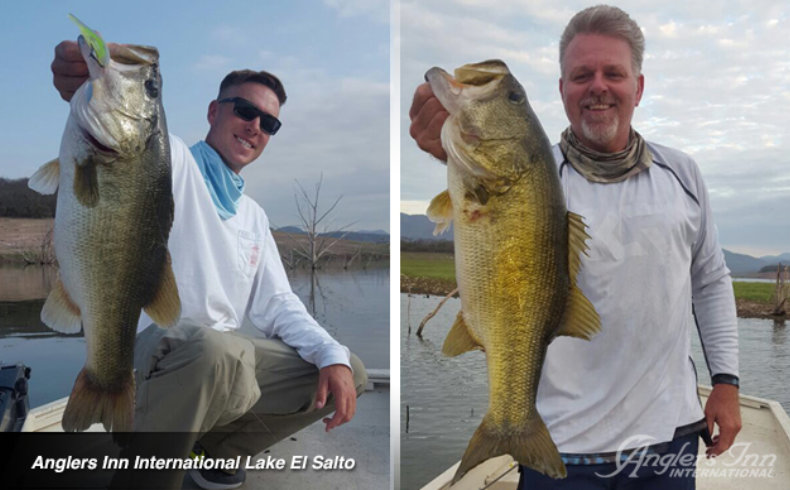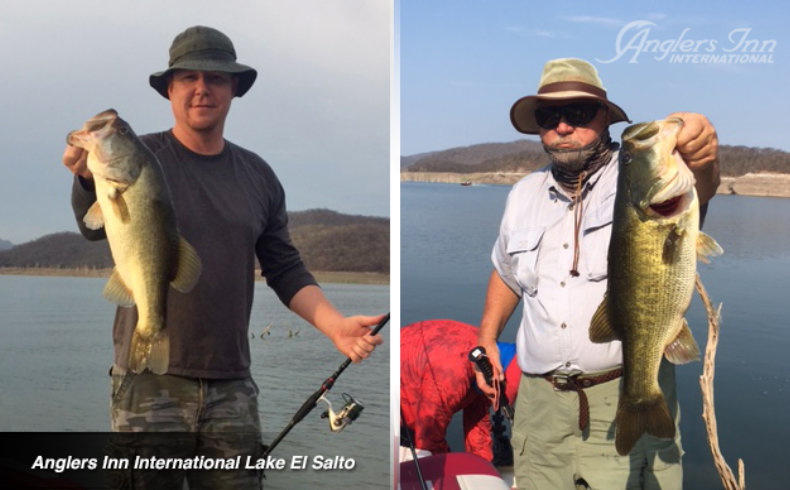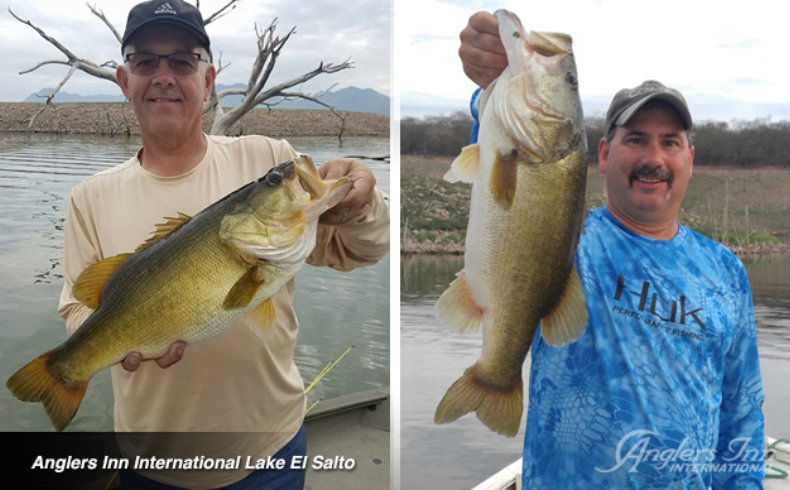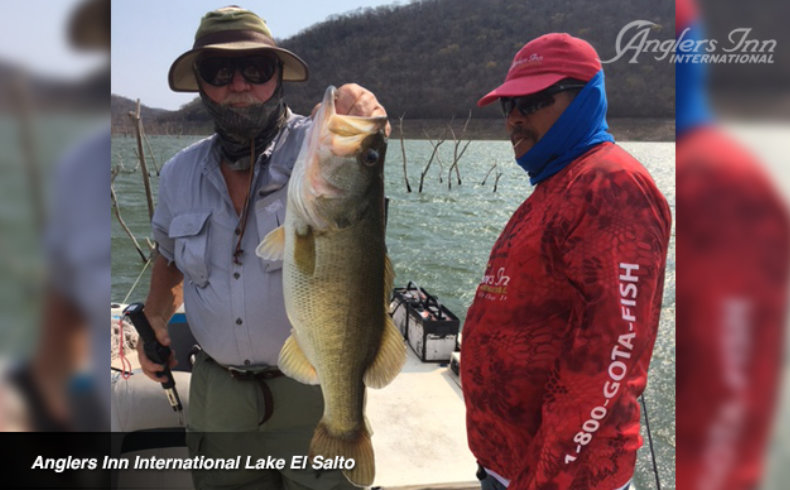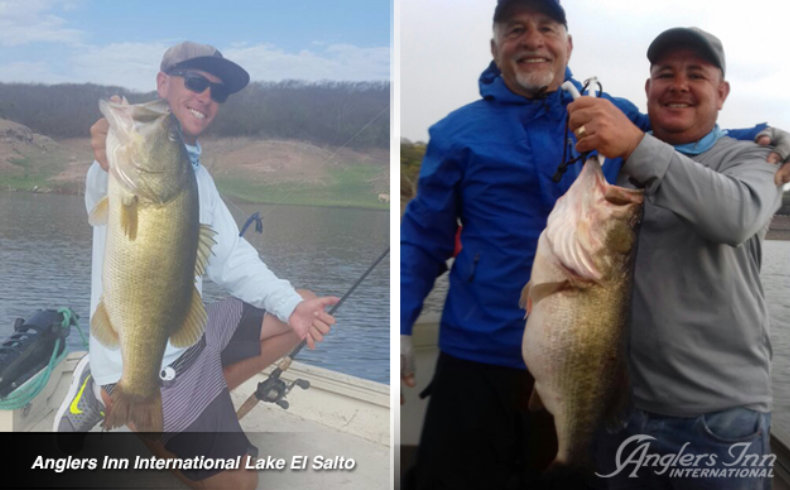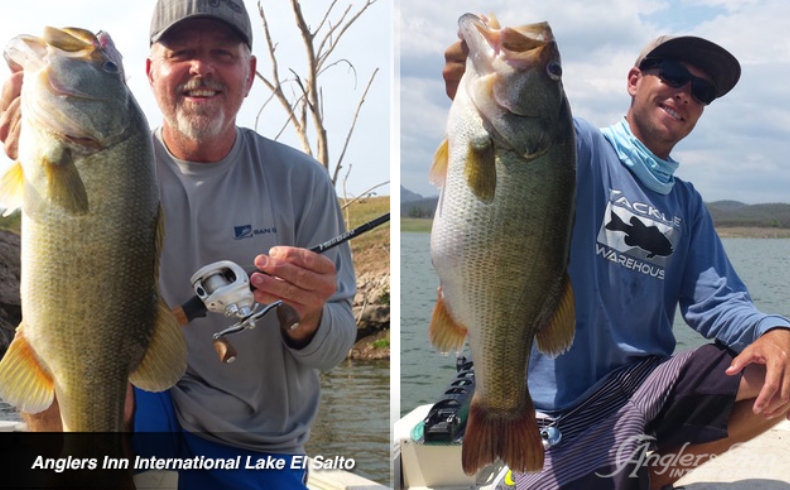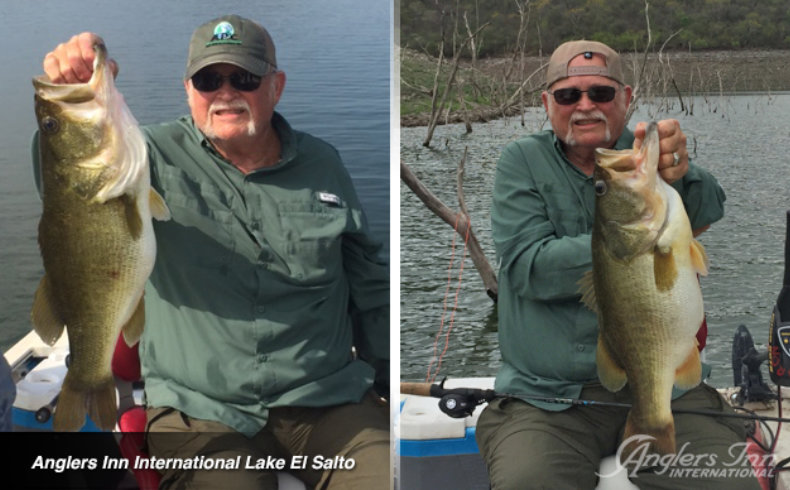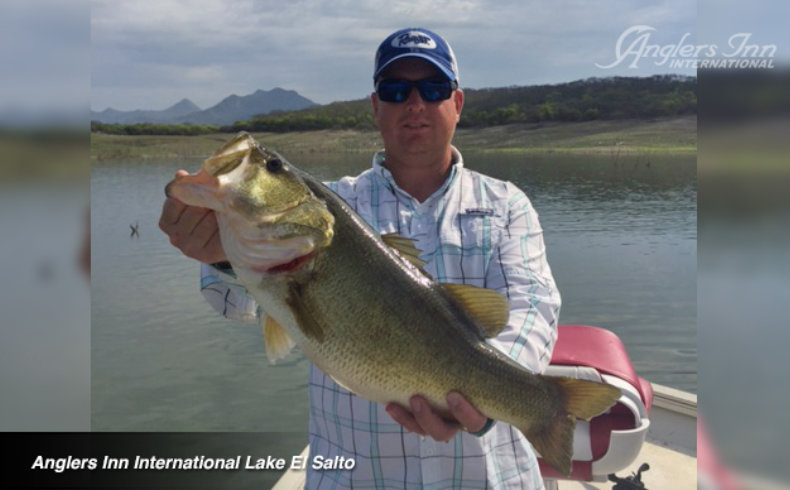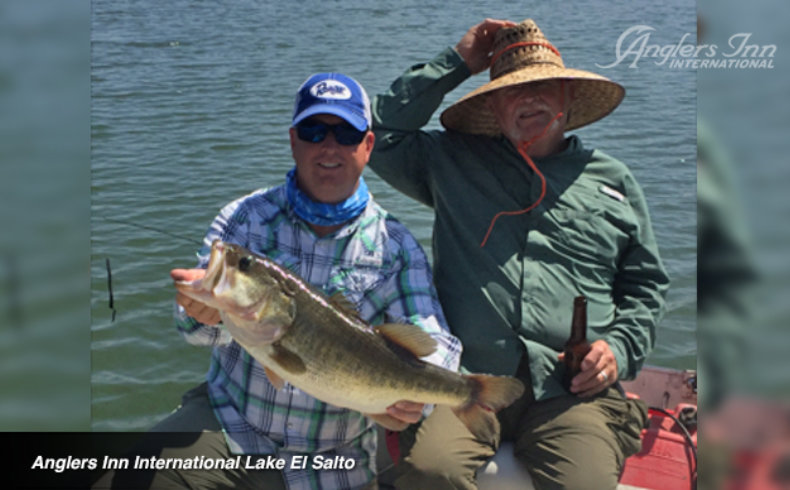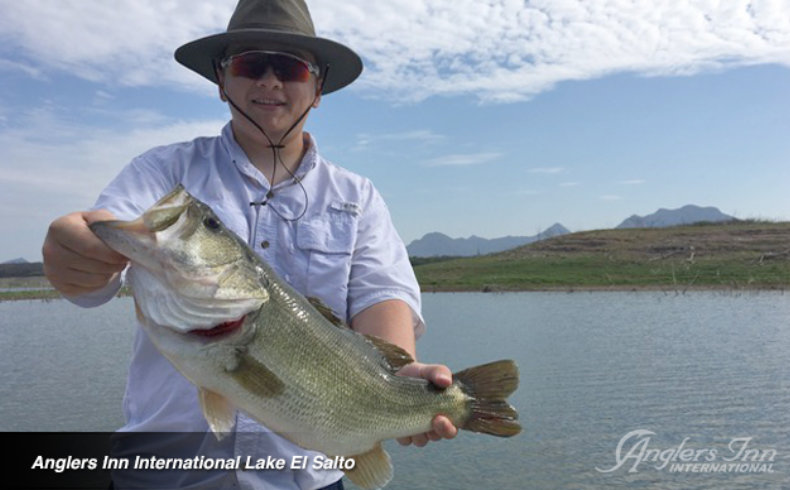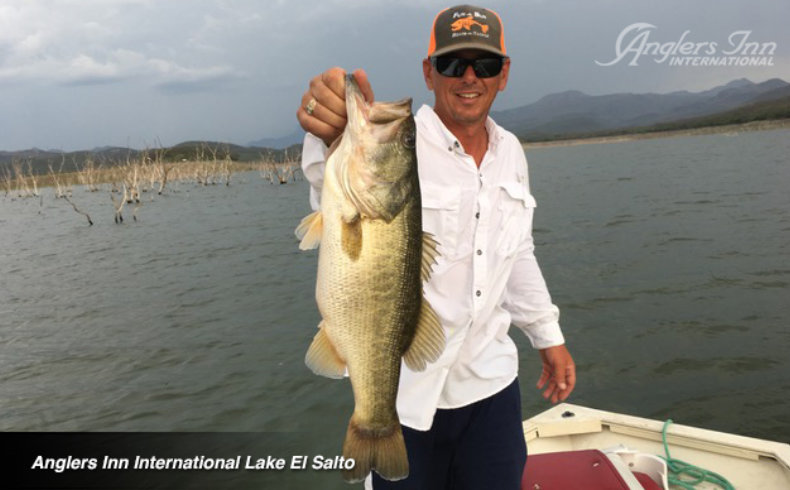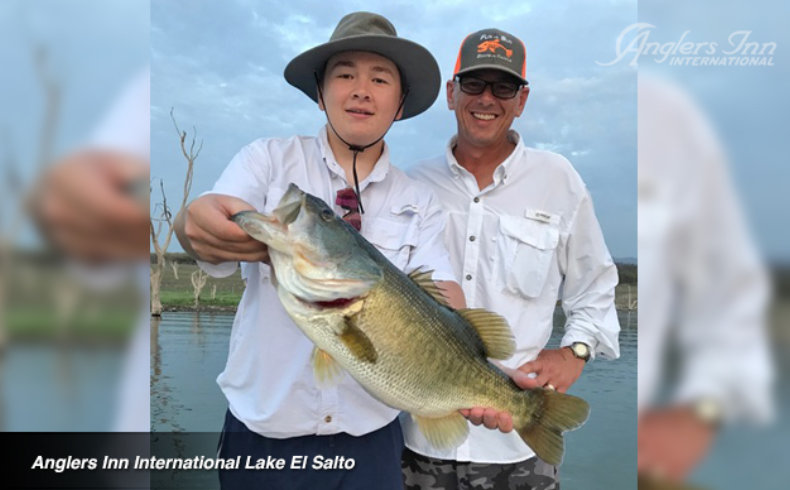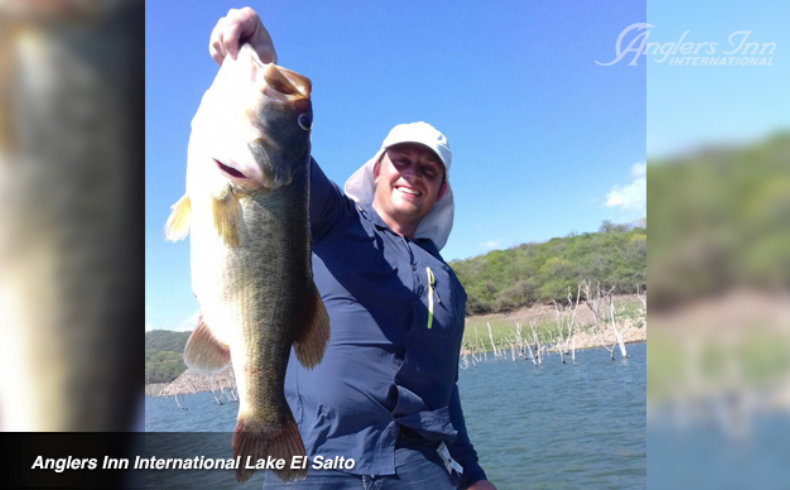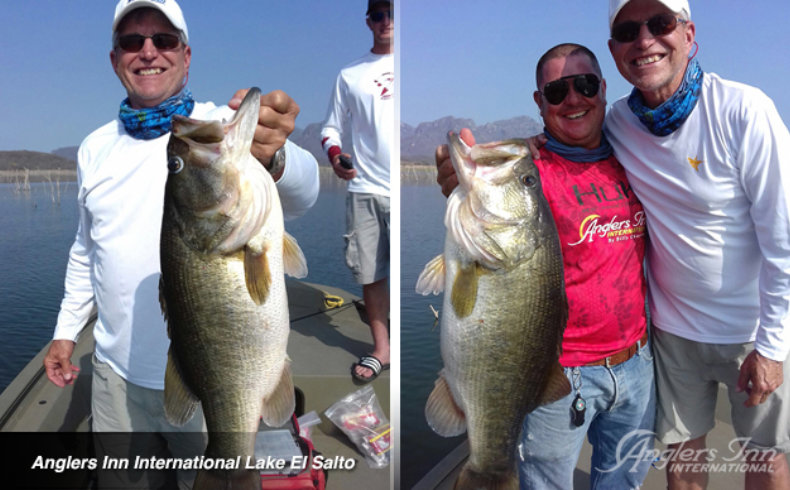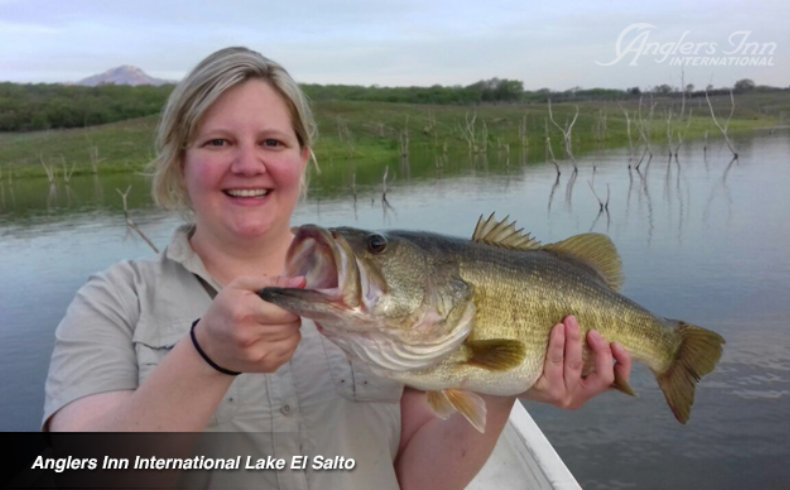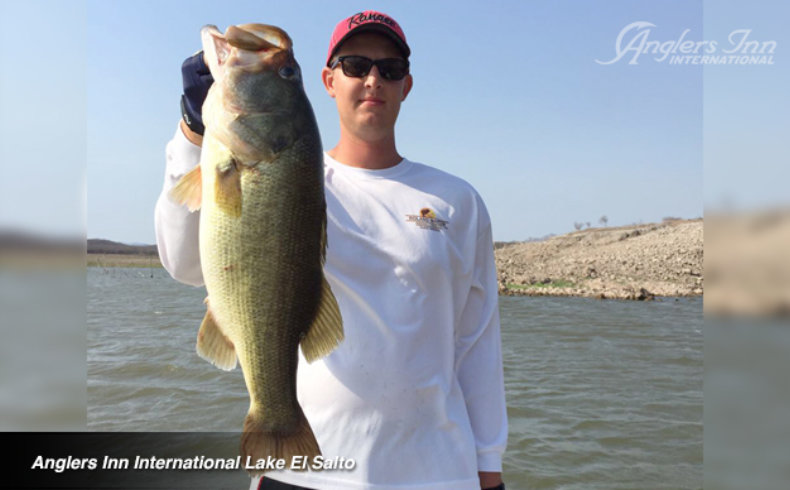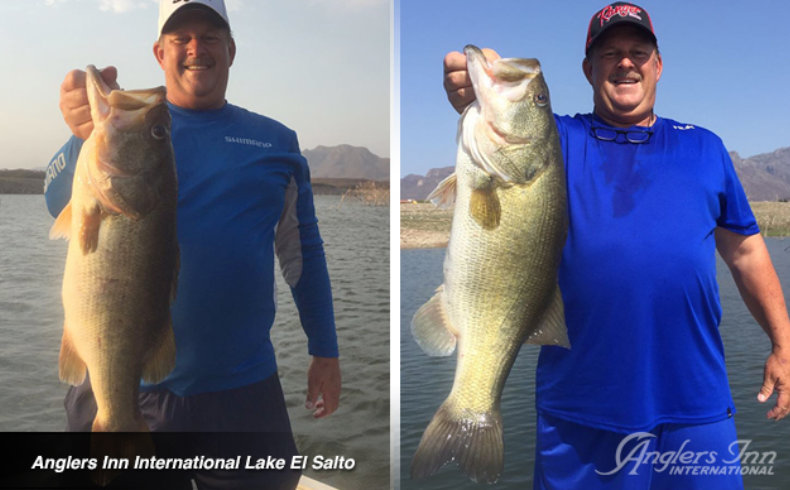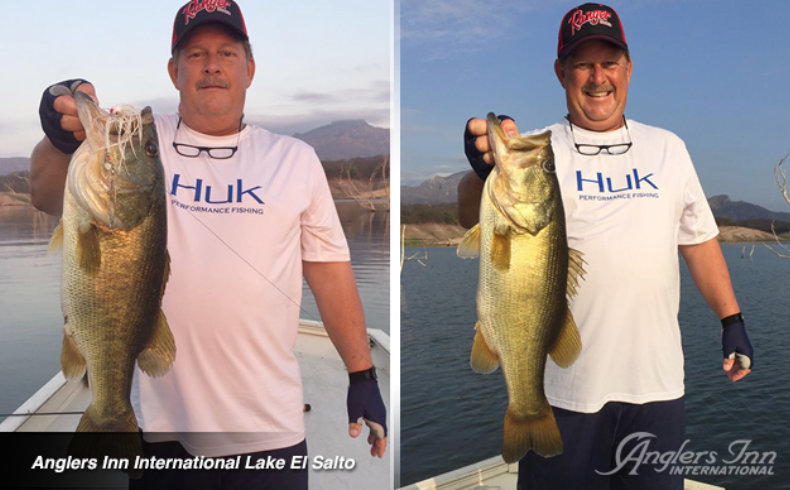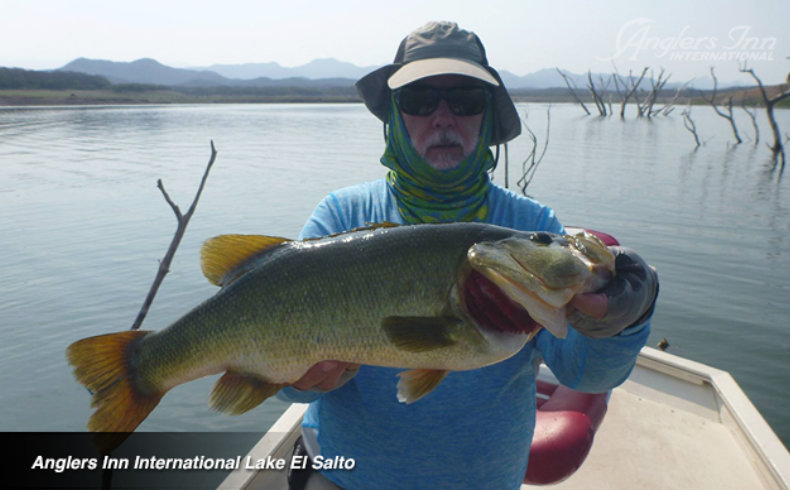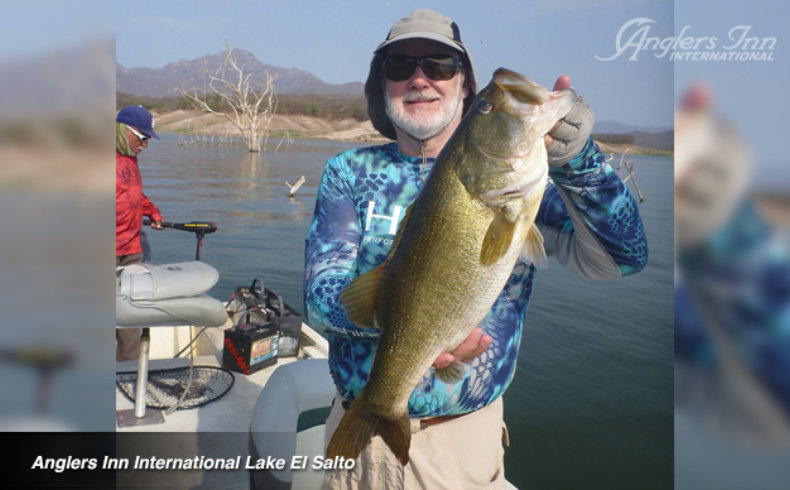 As our Mexican fisheries approach their short closure in August, some of our long-time friends and guests make sure to squeeze in one last trip to El Salto each July. Why? Because it's one of the most dynamic times to fish over the course of the year. We know that many visitors like to escape the northern cold during the winter months, and others know about the low water period in May and June, but July often offers the best of both worlds, with a shrunken lake and overcast skies that keep it cool much of the day.
Mike Whitlow brings big groups down from the Pacific Northwest every February, and they typically light up the big bass board with both numbers and some verified monsters, but this year he decided to add a July trip, and he was amazed by the diversity of the angling experience.
"In the mornings, fish were boiling and chasing everywhere on the lake," he said. "Just start casting. Some guys experienced a topwater bite all day, but I spent a lot of time throwing heavy spinnerbaits and swimbaits in the river channels and caught a lot of 5 to 7 pound fish in 25 to 30 feet of water. Fish were caught at all depths." Their group managed seven fish over 9 pounds, three more over 8, and well over 100 between 5 and 8 pounds.
Gerry Addison, who films hunting shows featuring Joe Thomas, has traveled all over the world to in search of beautiful landscapes and trophy prey, but he was quick to make clear that "Anglers Inn is my favorite trip of the year." Do you want to know why? In 11 trips he's caught six bass over 10 pounds, with a personal best of 11-04. He didn't top that on his most recent trip, but he did have a 10-02 that would be the envy of 99% of bass anglers around the world.
"My favorite bait there has always been the 10-inch Berkley black and blue Power Worm with a watermelon red flake lizard second choice and Senko being third," he reported. "This year my largest (10-02) was caught on the Berkley worm but I caught a large number of good fish (up to 8 pounds) on a 4-inch Storm Wildeye Shad swimbait. I fished the swimbait on the bottom with a super slow retrieve and a couple of jerks every few feet of retrieve. They would hit right after the jerks and if I missed them they would come right back and hit again and again until I hooked them. I've never seen bass schooled in such large sizes. Almost every bass I caught on my last evening was 4 pounds and over. On my last five casts of the trip I caught two over 7 and one over 8. I said 'That's a good way to end," and we came in. I fished the last three hours of my trip sitting in the same spot, never moving, with continuous action."
We cannot stress enough that if you're going to come to Mexico prepared to do battle with big fish on a day-to-day basis, you'd be wise to invest in a healthy number of black and blue 10" Power Worms. As our guides post daily pictures of big fish, this is the single lure that produces the greatest numbers of trophies. A 6" Senko (typically watermelon) and an 8" lizard (watermelon as well) also produce, but the big worm, with a stout hook and a tungsten weight tailored to the depth you're fishing and the desired rate of fall, is the true champion. At this time of year, you'll also need to bring a variety of deep-diving crankbaits. We're quickly becoming huge fans of the new Berkley Dredger Series, but you'll also want established standards like the Fat Free Shad, 6XD, 8XD and 10XD. At the same time, you need to be prepared for other presentations.
Kyle Arzt came with his father Jim and friends Frank and Joe Elton, and they too had a blast. Continuing with the "diverse tackle box" theme, they noted that many of their best fish came on Keitech swimbaits and heavy white swimbaits, but like Gerry Addison they noted that it was key to "work everything really slow on the bottom, dragging the lure at times." They also had success with a smaller mid-range Yo-Zuri crankbait (12 to 15 foot diver) and their catches topped out at 9 pounds 5 ounces, with a solid mix of 6 to 8 pounders every day.
Mike Whitten joined a group of anglers from the Volunteer State for his third trip to El Salto with us, and he called it his "best trip so far."
Those accolades are at least partially due to the fact that Mike caught the best single-day five fish stringer of his life, with a cumulative weight of 38 pounds 15 ounces, an average of just under 8 pounds apiece. The fun didn't stop there, as he also had "a top 10 stringer of 67-0. My second best five was 28.20 and second best 10 was 30.80. Had a 9.75, 8.25, 8.0, four over 6.25, and five over 5, plus a bunch of 2- to 3-pounders. Others in the group had a 9-15, an 8.84 and at least five more sevens." Of course they caught some good fish on the big worms and scroungers, but the topwater bite was fantastic at times during their trip. That's a reliable occurrence at this time of year, and it really comes down to how you want to catch them – but we sure to bring some surface lures. Of course the ½ ounce Rio Rico popper is the gold standard (or the similar Yellow Magic, Splash-It or even the original Pop-R, if you prefer), but it also pays to bring a small stash of walk-the-dog baits and buzzbaits.
Whitten is a the CFO of a major automotive company who in addition to his international fishing travels has taken numerous sailing and scuba trips to exotic locales. Like many of our guests, he can stay anywhere he wants, and we're proud that he chooses Anglers Inn. "Billy Chapman's Anglers Inn is the Waldorf Astoria on the lake," he said. "There's no reason to stay anywhere else. I will be going back and back and back."
Remember, thanks to our newly-developed partnership with St. Croix, our lodges now have a varied supply of St. Croix rods. "They made fishing pure pleasure," said one recent guest. These technique-specific rods are the real deal, folks, and we are committed to giving you the best possible tools to land that fish of a lifetime. You don't need to travel with a heavy and burdensome rod tube anymore if you don't want to.
In addition to our partnership with St. Croix, our alliance with Huk Gear is also relatively new. By now you should have seen pictures of our guides wearing their Huk shirts and sun gaiters and they have positively raved about how cool they keep them on the hottest days and how quickly they dry. The Huk crew brought a group of writers and industry folks down in July and they collectively managed to catch three fish over 10 pounds – a 10-04 for Doc Wood of Huk, a 10-08 for Dennis Noell, a store owner in Arkansas and a monster 12-08 for David Hendrix, a rep from Ohio. Steve Quinn of In-Fisherman was also on that trip and he too reported that "the black/blue 10" Berkley worm was best and accounted for the giant and another over 10, with crankbaits and 4- to 5-inch swimbaits also working well. A few guys had an a.m. topwater bite, but it was spotty overall. It rained a bit the last afternoon and by now the lake is likely starting to refill."
Picachos continued to pump out ridiculous numbers of fish throughout the spring and into the summer May and June. You really need to experience it at some point, even if you're a seasoned El Salto veteran, and it's unbelievable for newcomers and kids. Our man on the ground Pino has been consistent in his reports of 100-150 fish a day per boat. You could probably get away with just a big bag of Senkos, worms and lizards, but at times the offshore bite is much better for big fish. Our guides are really dialing that in, and the same crankbaits that produce at El Salto can be deadly – as long as you're not afraid to throw them in the timber. A reasonable supply of topwaters, spinnerbaits, lipless crankbaits, swimbaits and flukes round out all that you need. I promise you, if you want to experience the best topwater bite of your life, book one of the remaining limited spaces at Picachos for this fall or early winter and you will experience surface activity from first light until dark, the holy grail of bass fishing. If you can't decide between the two lakes, a combo trip is the way to go.
One other exciting promotion that we want to share relates to our new partnership with The Bass University, founded by noted pros and fishing educators Mike Iaconelli and Pete Gluszek. We'll have a presence at some Bass U events, and then from November 6-10, Mike and Pete will be leading a trip to El Salto with discounted rates for their members. If you've always wanted to fish with them, or always wanted to fish Mexico, now is the time to do both! Call us for more information or to reserve one of the limited spots. In fact, if you're looking ahead to the next year, now is the time to reserve any prime dates as they are filling up fast.
We're also anticipating a banner season at all of our Amazon properties. Whether you want the traditional houseboat experience, a stationary lodge, or our signature "Floating Suites," we will have you in prime trophy territory with the best guides and the best equipment available to chase them.
Stay tuned for an upcoming announcement about our next great fishery. Actually, it's a mix of fisheries that'll be accessible from a single centralized lodge. We've had some guests up already on an informal basis and this is an opportunity that you're not going to want to miss.
If you haven't seen it already, be sure to click on our new website at www.anglersinn.com at your earliest convenience. Our theme is "Making Every Angler's Dream Come True," and while our web presence is no substitute for a trip to Mexico or Brazil, it's the next best thing and a valuable tool for planning your next trip.
Just as we set the standard for international fishing trips, we want to set the standard online, too. The new site includes information about all of our properties, pricing and bios of our staff. We also update it regularly with new videos on our "Anglers Inn TV" channel, and provide both lengthy monthly reports and daily pictures of our guests with big fish.
Whether it's your first trip to an Anglers Inn property or your 20th, we hope that this site will provide all of the information that you need, but if it doesn't we're always just a phone call or email away.
While we often provide a generalized list of lures that work throughout the year, there are times when specific bites are ongoing and we don't ever want you to arrive under gunned. Monitor the website and social media for updated info, and if you're ever in doubt about what you need to bring, please call us or email us. We want to make sure that you're outfitted properly to make the most of your vacation.
If you've received this report from a friend, please be sure to sign up for future mailings at www.anglersinn.com. If you know a friend who would benefit from these newsletters, please make sure that they are receiving them, too.
---