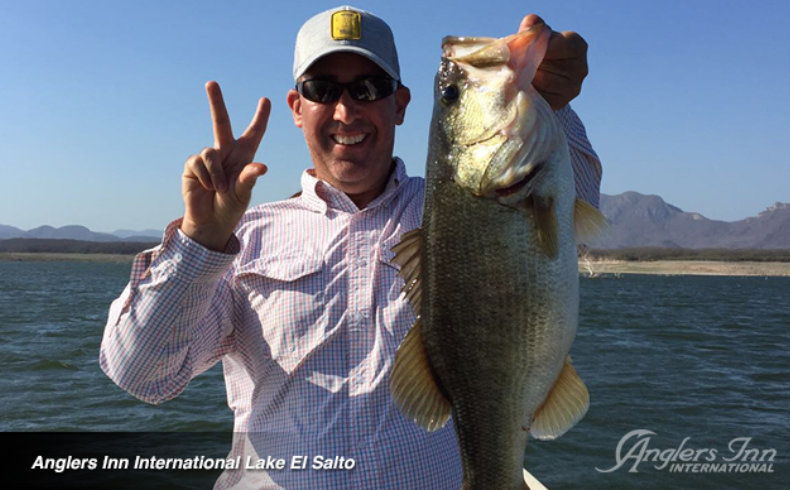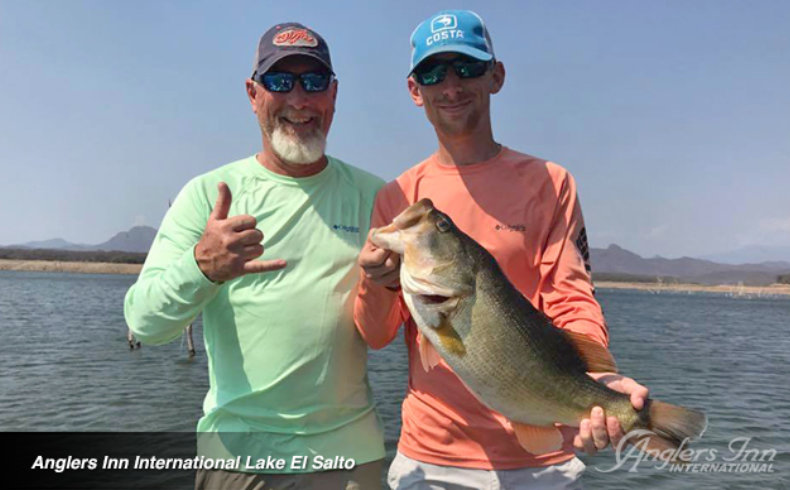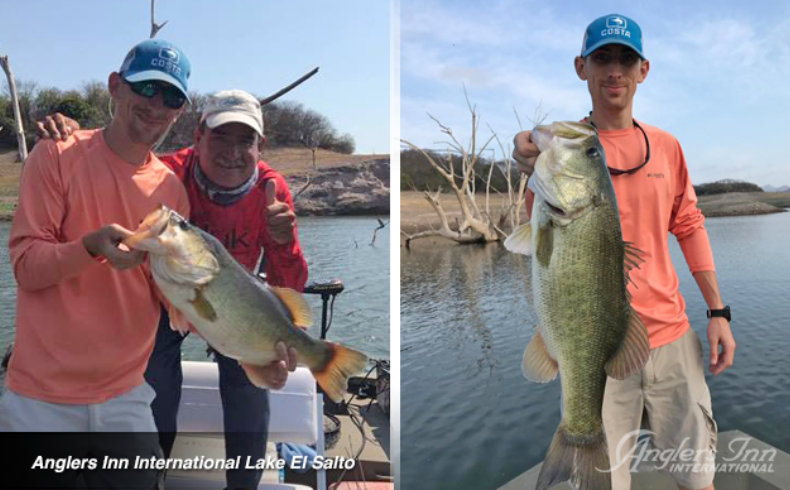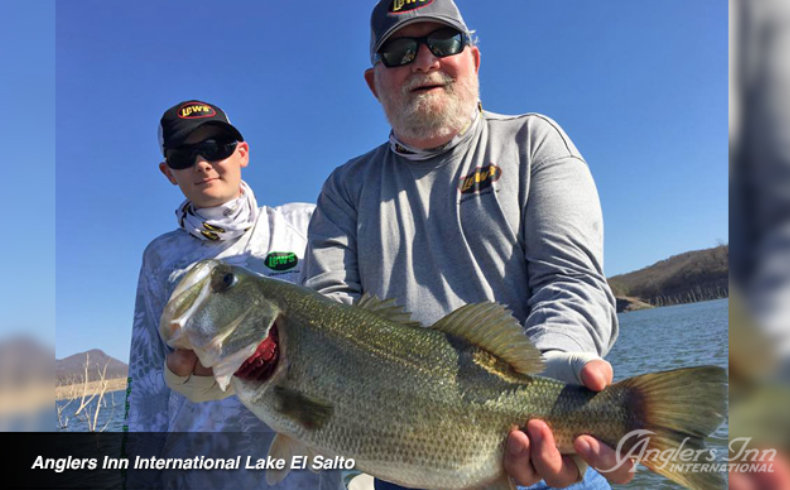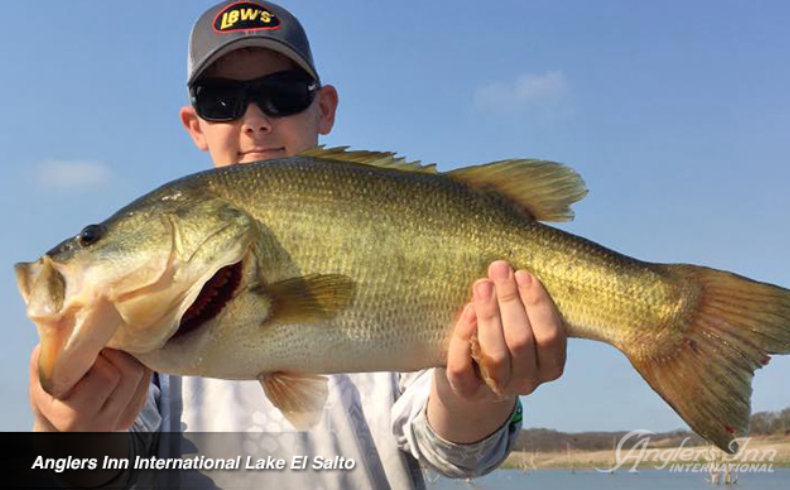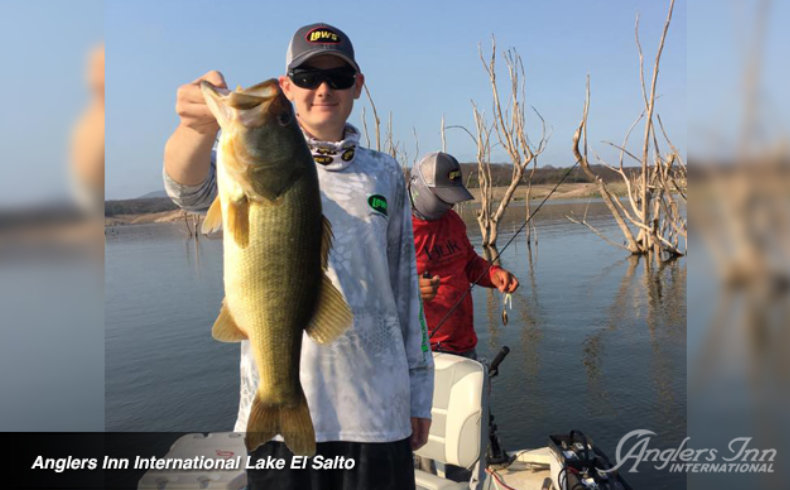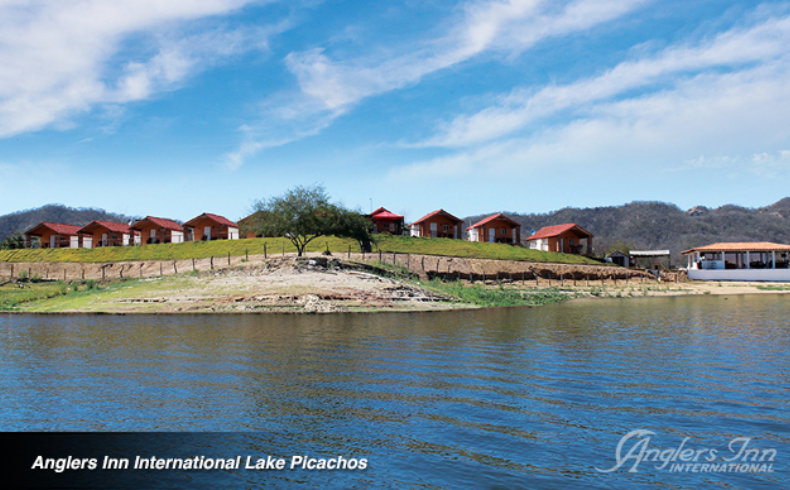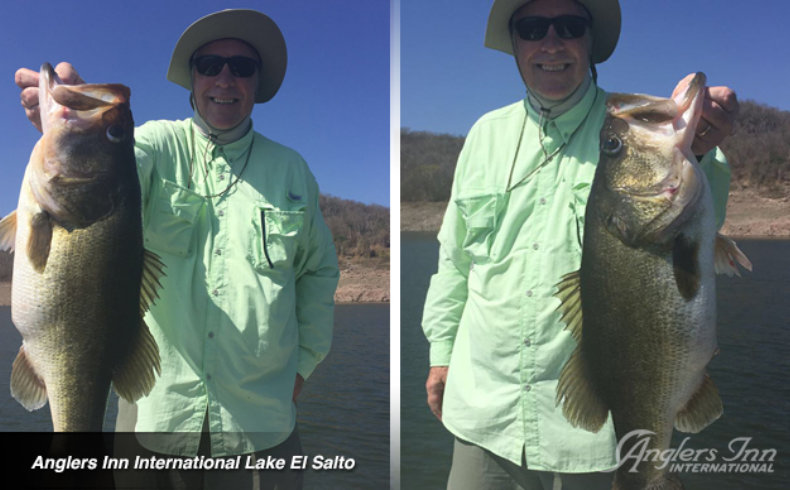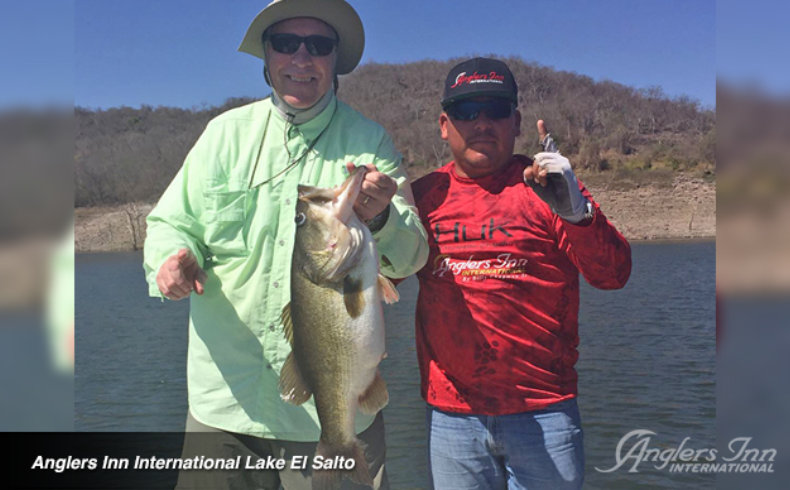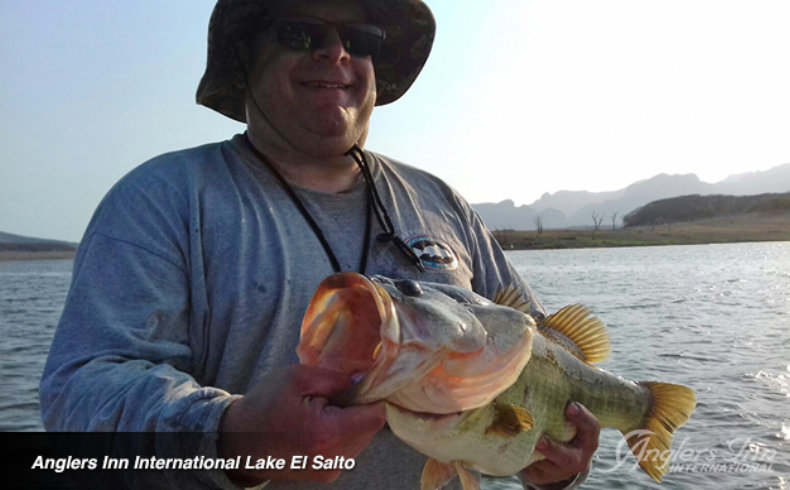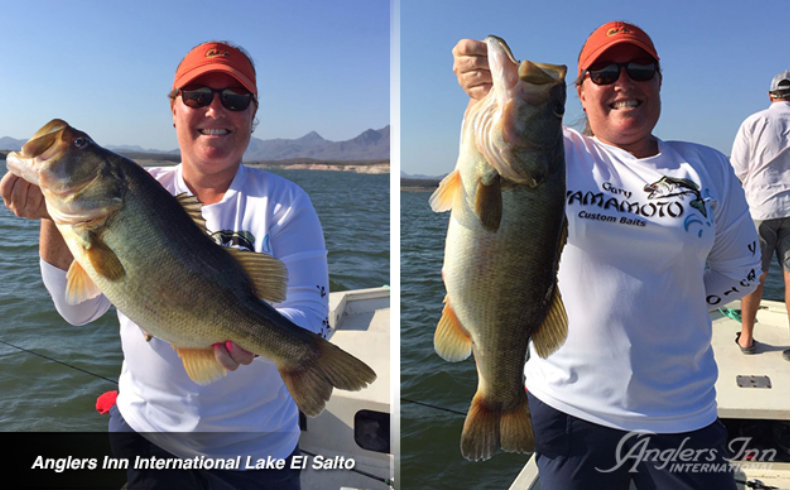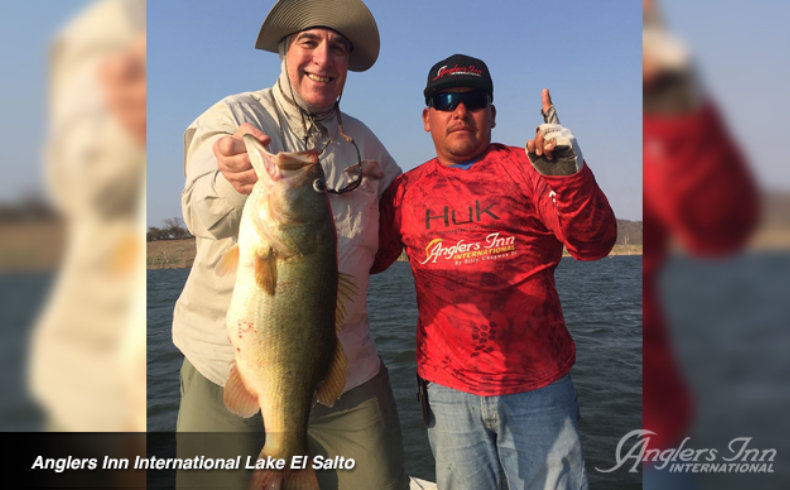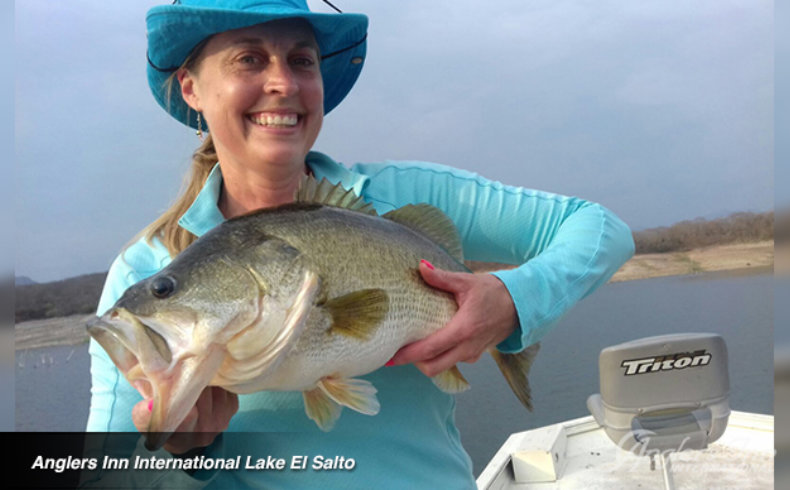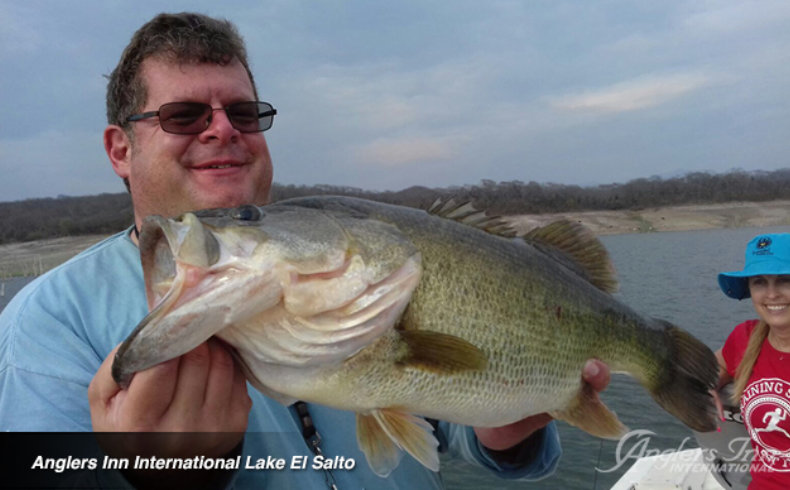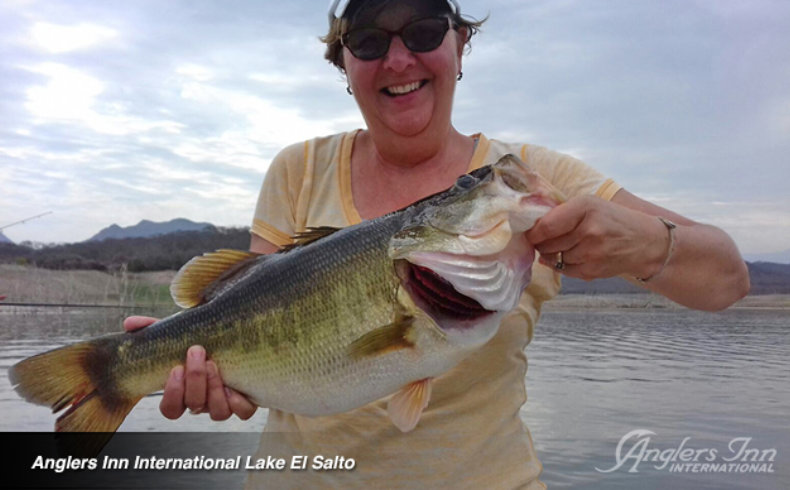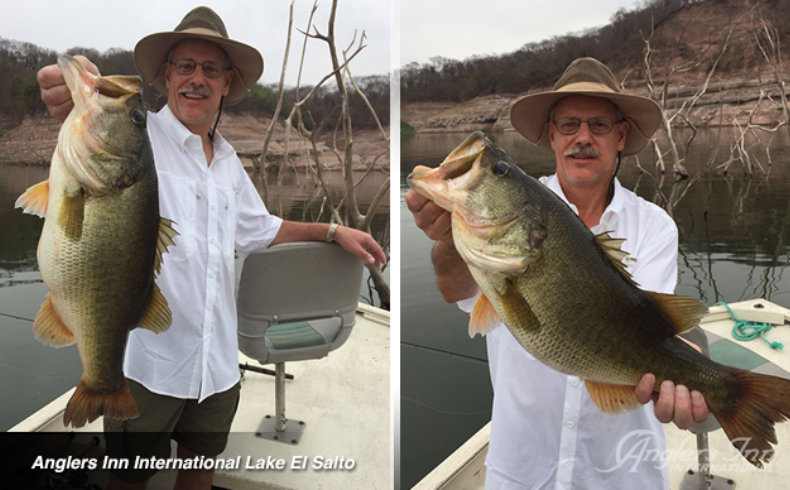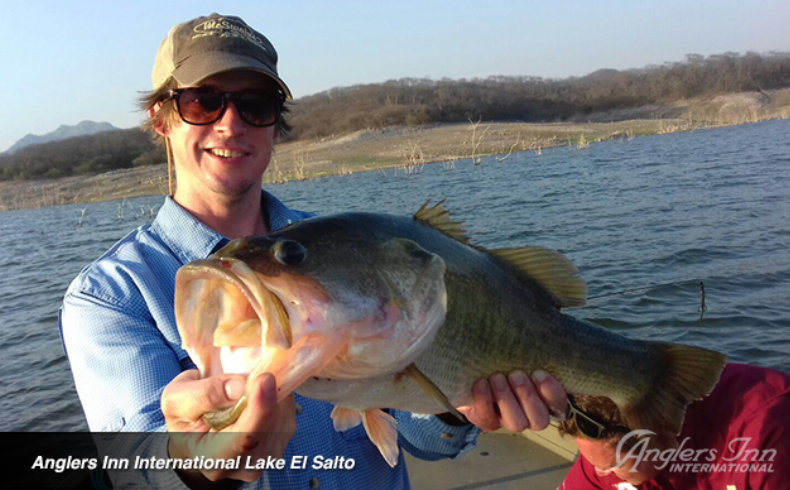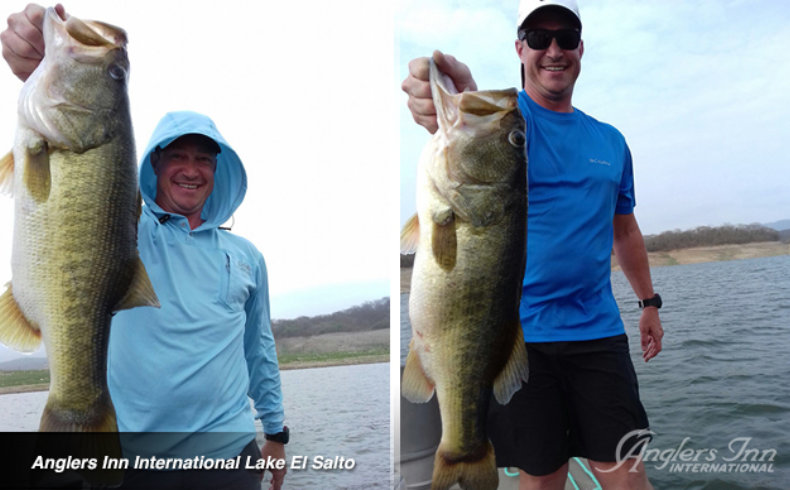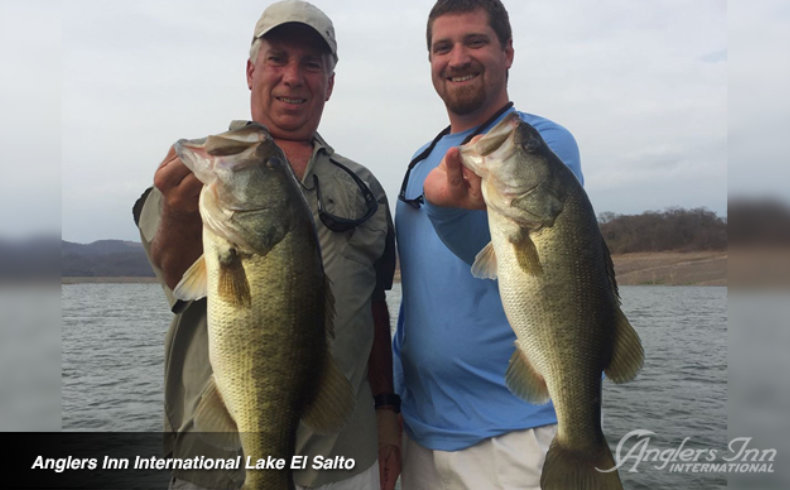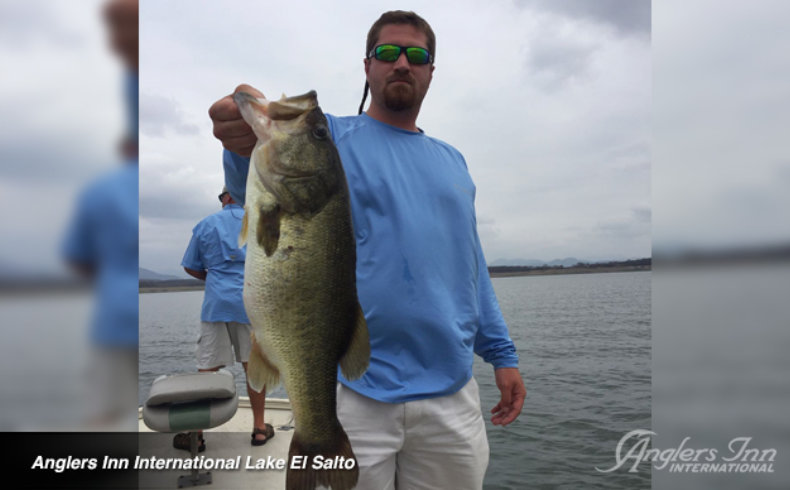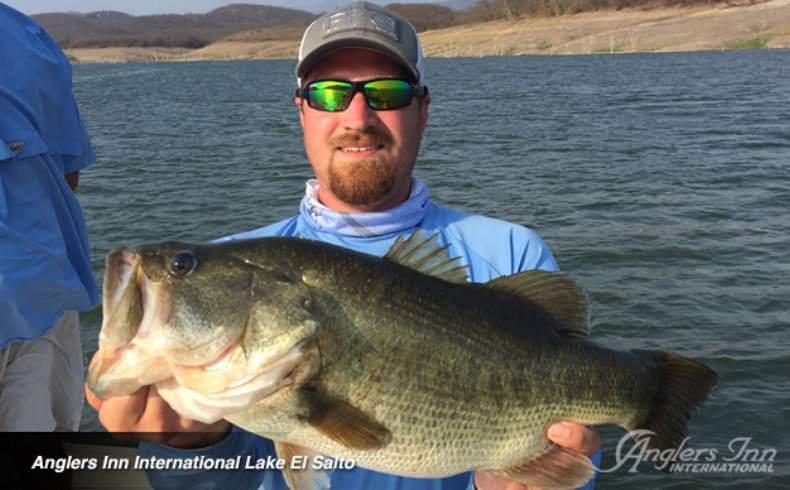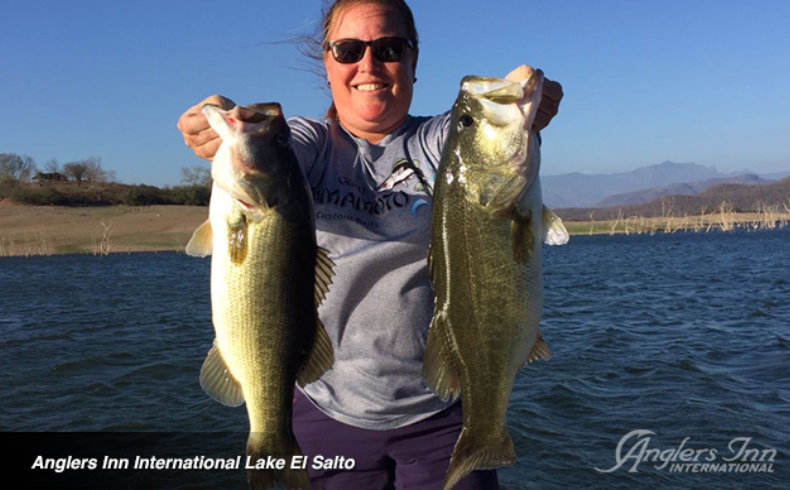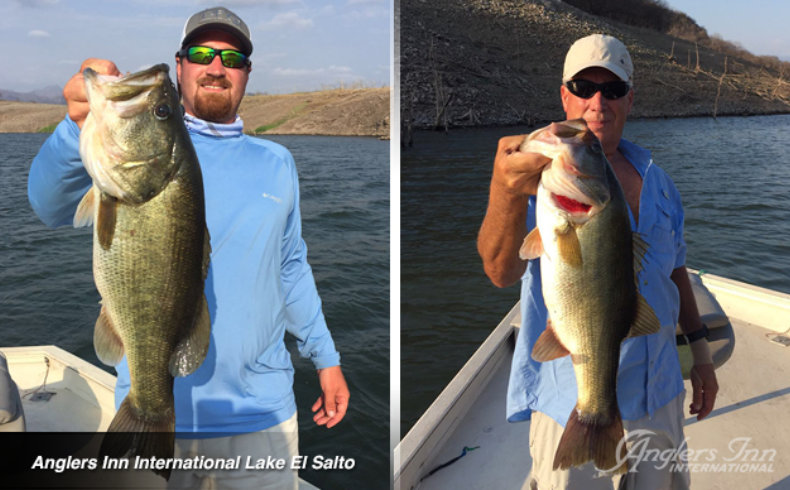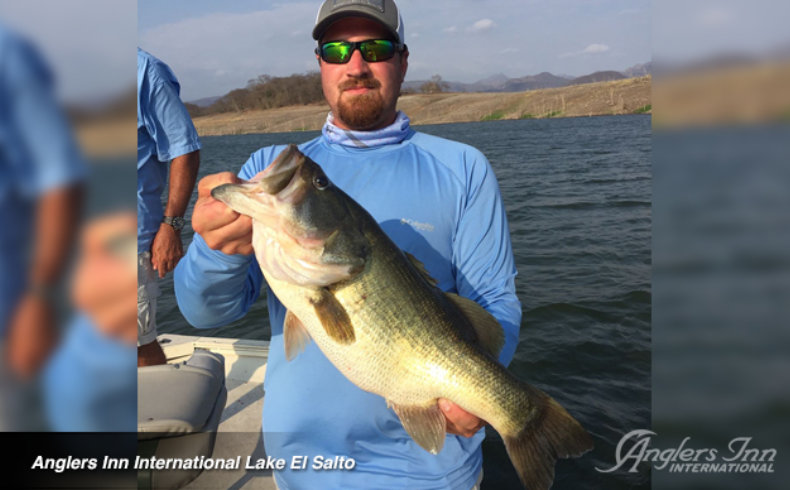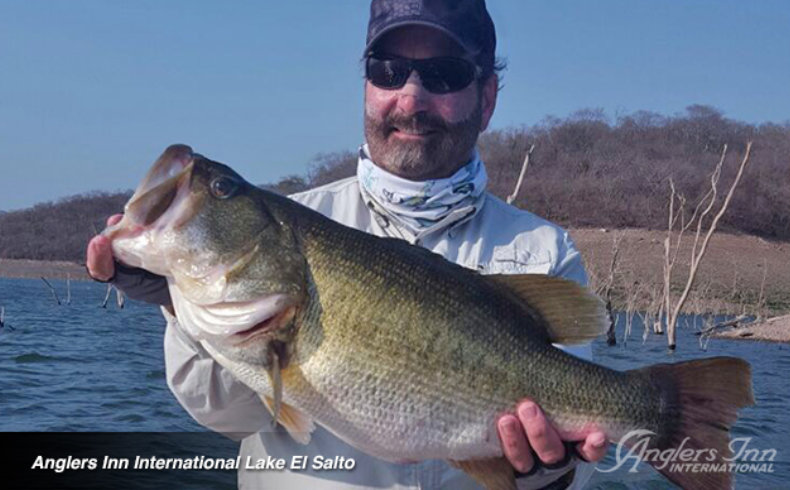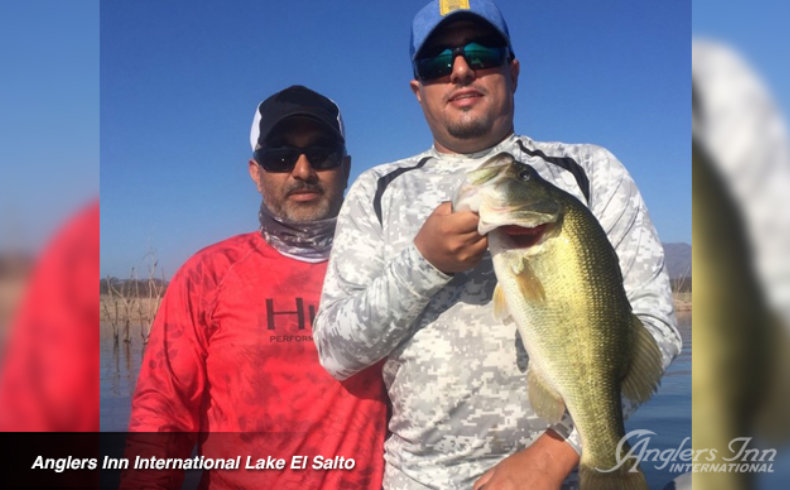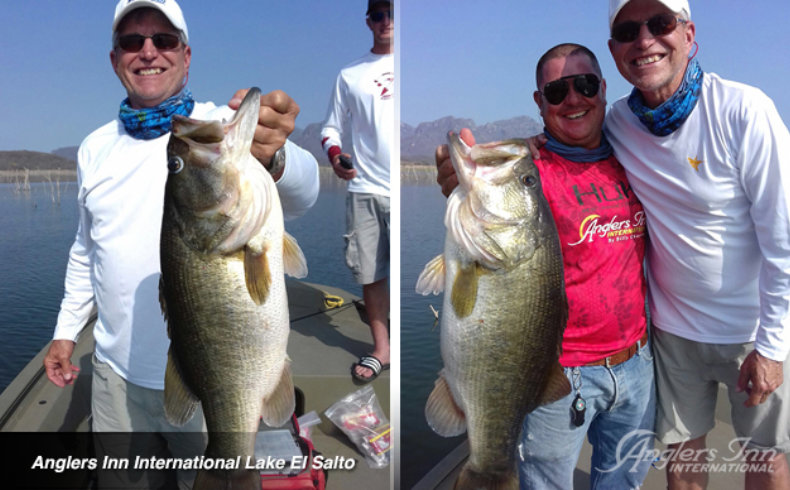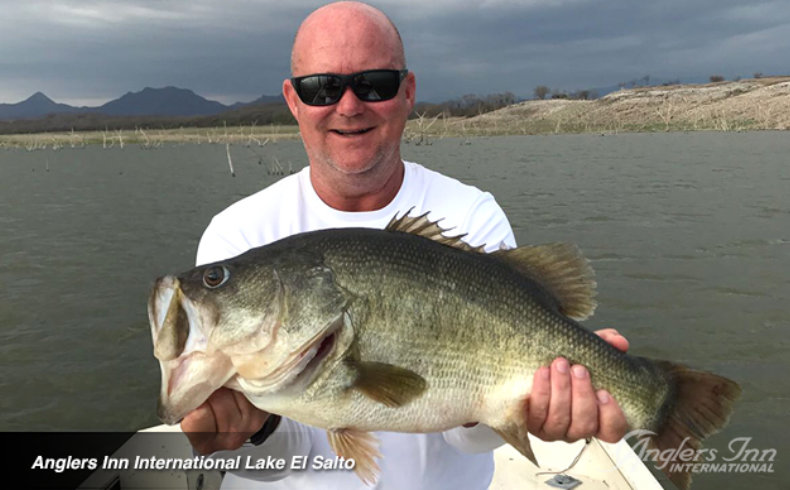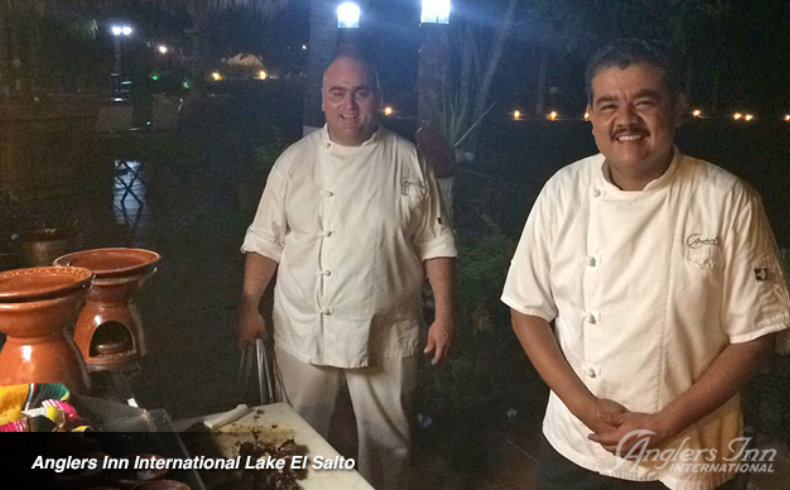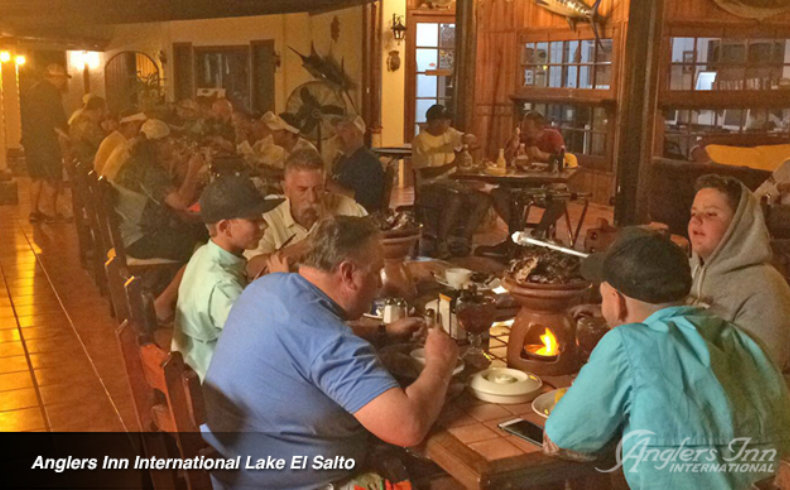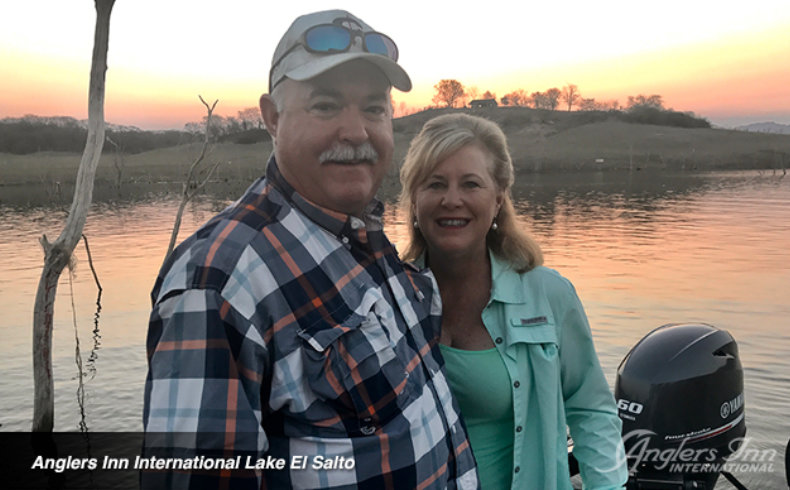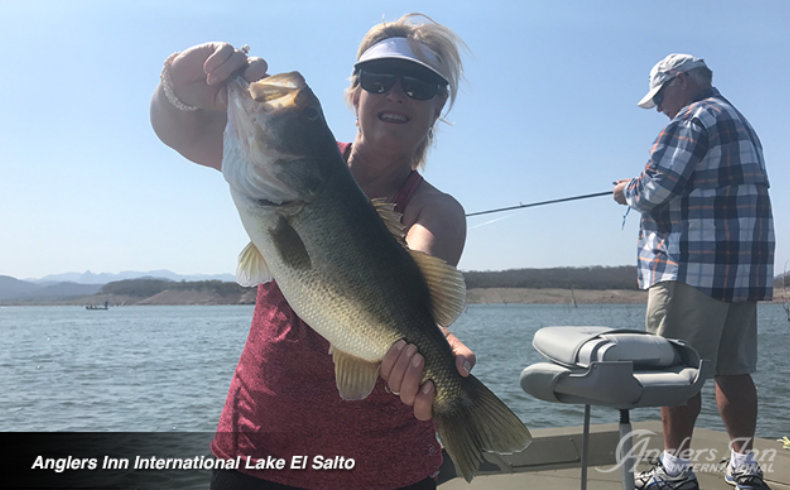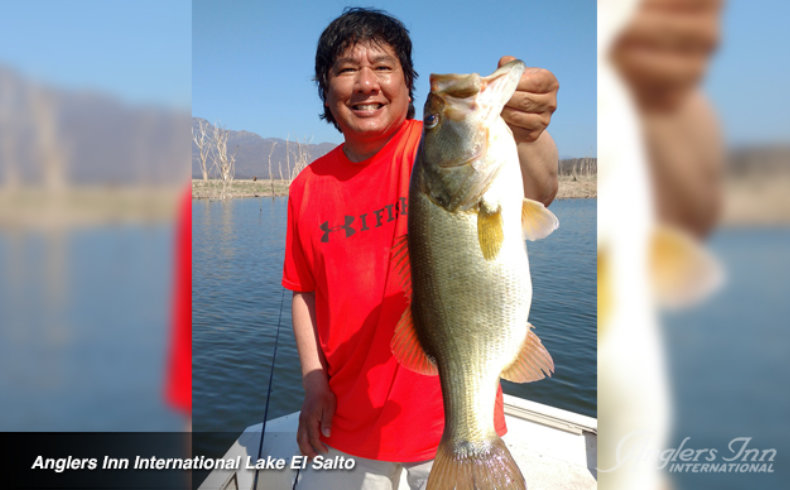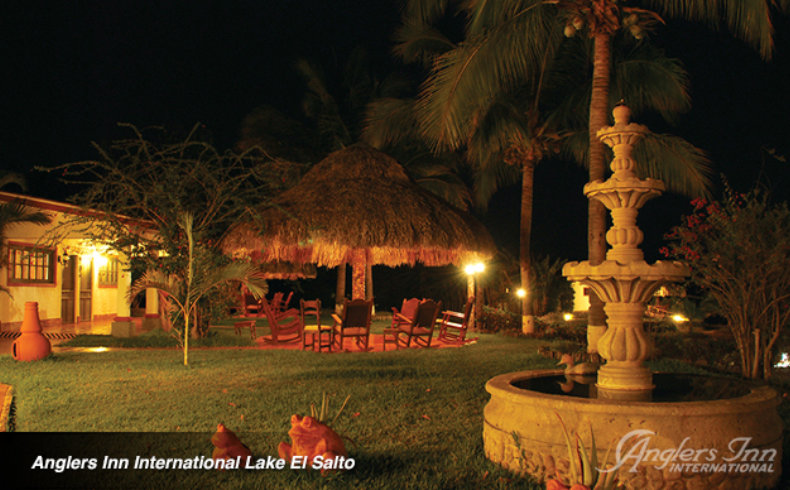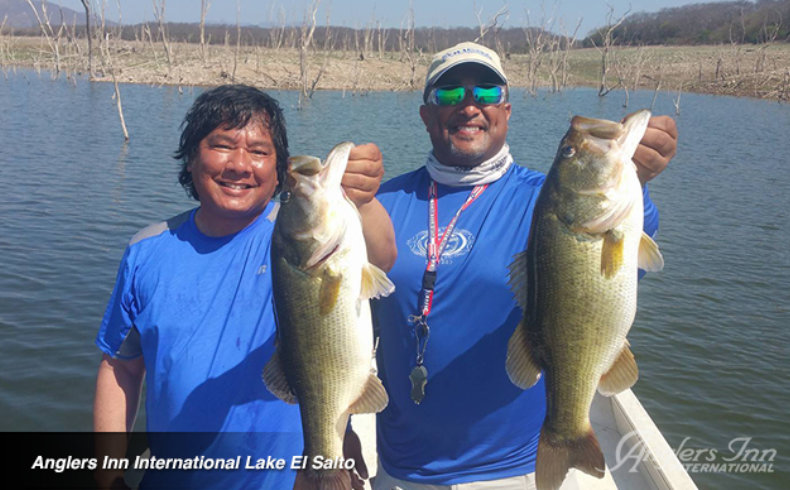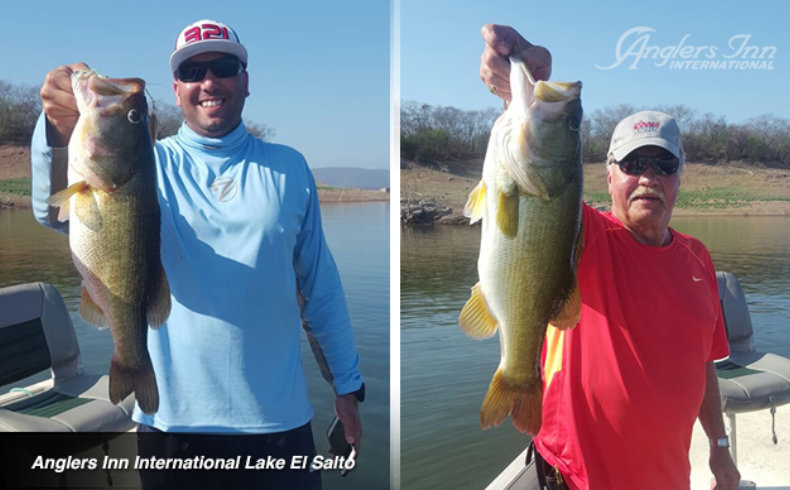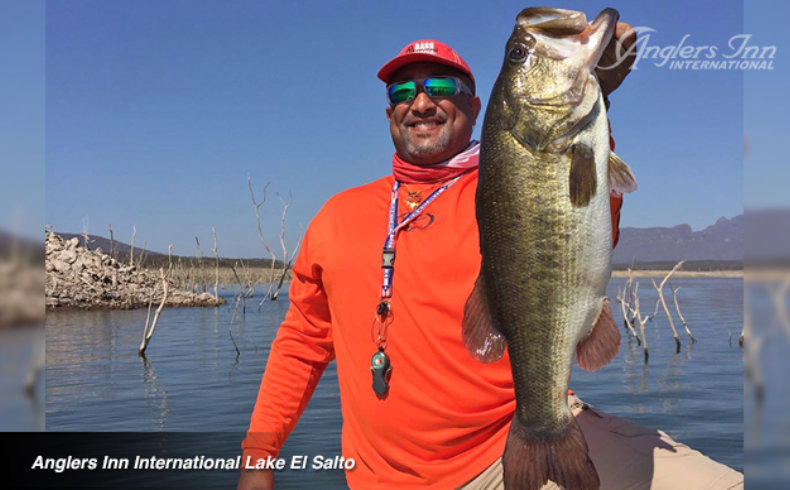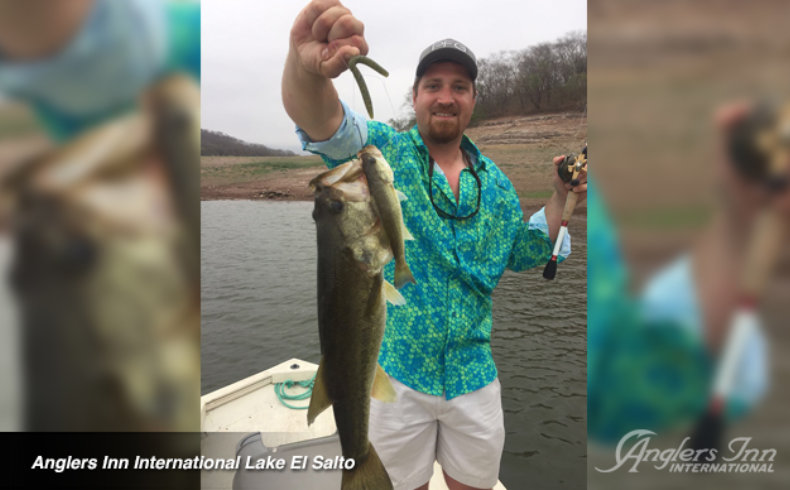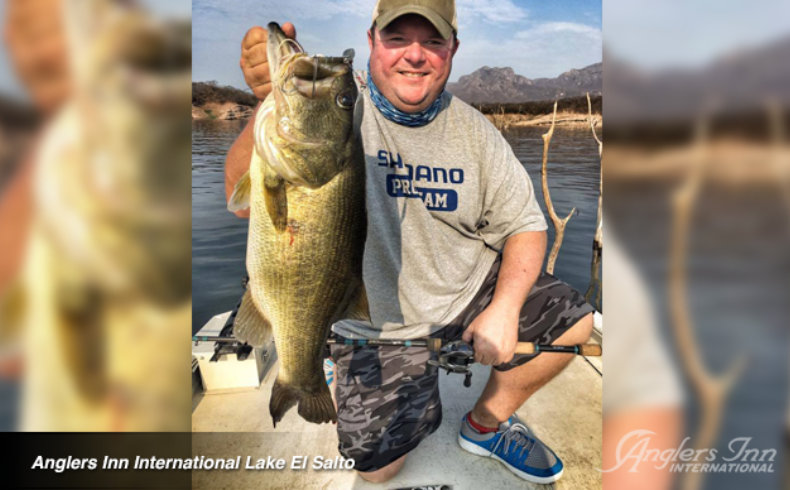 Savvy visitors know that June is one of the best times of the year to chase both numbers of fish and monster bass at El Salto. The water is typically low, so while you might spend some time looking for them, once you find the schools it's possible to sit there and whack on them for a long time.

Bassmaster Senior Writer Pete Robbins is a true believer in this time of year. He's made the trip down during or near the first week of June every year since 2013 and has already booked a return trip for next year.
"In May and June we can target big fish on offshore structure using baits that we don't get to use at home," Pete said. "I'd bet that on this trip we spent 80% of the time throwing either a big 10XD crankbait or a hollow belly swimbait, and more than half of the fish we caught were over 4 pounds, with plenty over 7 and a 9.58 mixed in. One of the best things about the guides at El Salto is that they understand when and why the fish are on a particular spot. Our guide had a point that stair stepped from 5 feet to 15 feet and then out into the channel in 50 or 60 feet of water. While they'd eat the crankbait occasionally, each day at around 10am the fish would get out on that channel ledge and they'd absolutely annihilate a swimbait. We would typically catch a dozen or more in an hour, and all of them would be 5 or 6 pounds. But if you came back in the afternoon, you'd be lucky to catch two or three small ones. Our guide knew that, and even though the fish might've been there, he knew not to waste a lot of valuable time there later in the day."
Pete's wife Hanna also loves to visit at this time of year. "A lot of people might be afraid of the heat, but it's really not uncomfortable at all," she explained. "Every day at around 11am the wind starts to blow and that keeps it comfortable. Because it stays light very late into the evening, you can take a siesta during the hottest part of the day and come out refreshed for the afternoon session." She says that she comes for the fishing – after all, she's caught five bass over 9 pounds from El Salto and one from Picachos – but every trip she gets at least one massage from the fabulous Betty, and sometimes two. Don't let her love of the spa services fool you, though. Hanna cranked a 10XD for six and a half days straight and never let up.
Ray Kawabata joined the Robbins group for the third time, and he's worked hard to dial in a dropshotting presentation on El Salto. This is not the light line variety commonly practiced in deep, clear reservoirs, but rather "Bubba Shotting," featuring 17- or 20-pound line and an 8" lizard. With this subtle presentation, Ray is often able to go behind anglers fishing traditional Texas Rigs and jigs and catch fish that resist the others' presentations, and he's caught bass up to 8 pounds this way on his multiple trips to Mexico.

We cannot stress enough that if you're going to come to Mexico prepared to do battle with big fish on a day-to-day basis, you'd be wise to invest in a healthy number of black and blue 10" Power Worms. As our guides post daily pictures of big fish, this is the single lure that produces the greatest numbers of trophies. A 6" Senko (typically watermelon) and an 8" lizard (watermelon as well) also produce, but the big worm, with a stout hook and a tungsten weight tailored to the depth you're fishing and the desired rate of fall, is the true champion. At this time of year, you'll also need to bring a variety of deep-diving crankbaits. We're quickly becoming huge fans of the new Berkley Dredger Series, but you'll also want established standards like the Fat Free Shad, 6XD, 8XD and 10XD. At the same time, you need to be prepared for other presentations.
This year, a big spinnerbait has been a key producer. Brian Turczynski, fishing with his father Ralph, said that a ¾ ounce version with twin gold willowleaf blades was their best big fish lure on this eighth father-son adventure. "We would throw it out, let it sink all the way to the bottom and slowly retrieve, just enough to keep the blades moving and they would crush it. Lost the biggest fish of the trip when the bait broke right in half with this method." They also caught fish on 3/8 to ¾ ounce Scroungers. "We would throw it with a white fluke in shallower drop offs or against the banks in the trees and the fish pounded them."
If you don't think that the fish get keyed in on a spinnerbait, just ask Ray Heredia, who caught two fish at once on a spinnerbait, one on the main hook and another on the trailer hook. We've had tons of doubles this month. Hanna Robbins caught two "10 pounders" on a crankbait, each time landing twin 5 pounders, and every day we see more of these in our guides' photos. Dale Steele of Texas caught two on a Rat-L-Trap. Perhaps the strangest one came last near the end of the month when Jared Scott caught two fish at once on a Senko with a single hook.
Another style of lure that our guests have been experimenting with throughout the changing seasons is glide baits. Bob Mahoney of Canada came down mid-month to "specifically target big bass." We'd say he was successful with six fish over 8 pounds, eight more over 7 pounds and seven more over 6 pounds in a three day stay. He said that his best bait was a 1 ounce spinnerbait in Sexy Shad "pitched tight to trees and slow rolled away from cover. Twitching the spinnerbait causes a slight flutter to entice strikes." He also caught big fish on a glide bait from Jackall called the Gantarel. It comes in a number of realistic paint schemes, but he believes the best one for mimicking a tilapia is RT Spawn Gill, and by slow rolling the lure with occasional pauses his group was able to coax some tremendous strikes.
One thing that always bears repeating is that the family that fishes together stays together and stays happy. June was full of couples and families, including Pete and Hanna Robbins (10th trip) and Brian and Ralph Turczynski (8th trip). Dale Steele, who has joined us on several occasions, brought his son Matt for the first time and it paid off handsomely, as Matt caught a 9-08 personal best largemouth. One afternoon they found bass herding baitfish on a small shallow ridge and caught 50-plus on Rat-L-Traps and topwaters without moving the boat. Don't forget the grandchildren, either! Fishing industry legend Lynn Reeves of Missouri, a longtime friend and guest, brought his high school age grandson Dakota for the first time and they crushed the bass with spinnerbaits and crankbaits. "It was really a great experience," Dakota recalled. "One of the happiest times of my life and I will never forget it."
As the summer progresses into July, these same patterns will continue, but as we start to experience more overcast days, the topwater bite will strengthen. It has been hit or miss throughout June – Matt and Dale Steele had one day where they absolutely crushed the bass on top, but on other days it can be non-existent. In July that will change, and some days the bite on top will last all day. Of course the ½ ounce Rio Rico popper is the gold standard (or the similar Yellow Magic, Splash-It or even the original Pop-R, if you prefer), but it also pays to bring a small stash of walk-the-dog baits and buzzbaits. Pete Robbins is a particular fan of the Whopper Plopper 130 in the "Bone" and "Powder" color schemes. "We didn't catch a lot of fish on it during our most recent trip," he said. "But each evening we had one wind-blown point that produced a few spinnerbait fish, and by switching to the Whopper Plopper I could usually manage to catch one or two bigger-than-average fish. The strikes will absolutely stop your heart and they rarely miss, even in a chop."
Remember, thanks to our newly-developed partnership with St. Croix, our lodges now have a varied supply of St. Croix rods. "They made fishing pure pleasure," said one recent guest. These technique-specific rods rods are the real deal, folks, and we are committed to giving you the best possible tools to land that fish of a lifetime. You don't need to travel with a heavy and burdensome rod tube anymore if you don't want to.
Picachos continued to pump out ridiculous numbers of fish in May and June. You really need to experience it at some point, even if you're a seasoned El Salto veteran, and it's unbelievable for newcomers and kids. Our man on the ground Pino has been consistent in his reports of 100-150 fish a day per boat. You could probably get away with just a big bag of Senkos, worms and lizards, but at times the offshore bite is much better for big fish. Our guides are really dialing that in, and the same crankbaits that produce at El Salto can be deadly – as long as you're not afraid to throw them in the timber. A reasonable supply of topwaters, spinnerbaits, lipless crankbaits, swimbaits and flukes round out all that you need. If you can't decide between the two lakes, a combo trip is the way to go.
One other exciting promotion that we want to share relates to our new partnership with The Bass University, founded by noted pros and fishing educators Mike Iaconelli and Pete Gluszek. We'll have a presence at some Bass U events, and then from November 6-10, Mike and Pete will be leading a trip to El Salto with discounted rates for their members. If you've always wanted to fish with them, or always wanted to fish Mexico, now is the time to do both! Call us for more information or to reserve one of the limited spots. In fact, if you're looking ahead to the next year, now is the time to reserve any prime dates as they are filling up fast.
If you haven't seen it already, be sure to click on our new website at www.anglersinn.com at your earliest convenience. Our theme is "Making Every Angler's Dream Come True," and while our web presence is no substitute for a trip to Mexico or Brazil, it's the next best thing and a valuable tool for planning your next trip.
Just as we set the standard for international fishing trips, we want to set the standard online, too. The new site includes information about all of our properties, pricing and bios of our staff. We also update it regularly with new videos on our "Anglers Inn TV" channel, and provide both lengthy monthly reports and daily pictures of our guests with big fish.
Whether it's your first trip to an Anglers Inn property or your 20th, we hope that this site will provide all of the information that you need, but if it doesn't we're always just a phone call or email away.
While we often provide a generalized list of lures that work throughout the year, there are times when specific bites are ongoing and we don't ever want you to arrive under gunned. Monitor the website and social media for updated info, and if you're ever in doubt about what you need to bring, please call us or email us. We want to make sure that you're outfitted properly to make the most of your vacation.
If you've received this report from a friend, please be sure to sign up for future mailings at www.anglersinn.com. If you know a friend who would benefit from these newsletters, please make sure that they are receiving them, too.
---