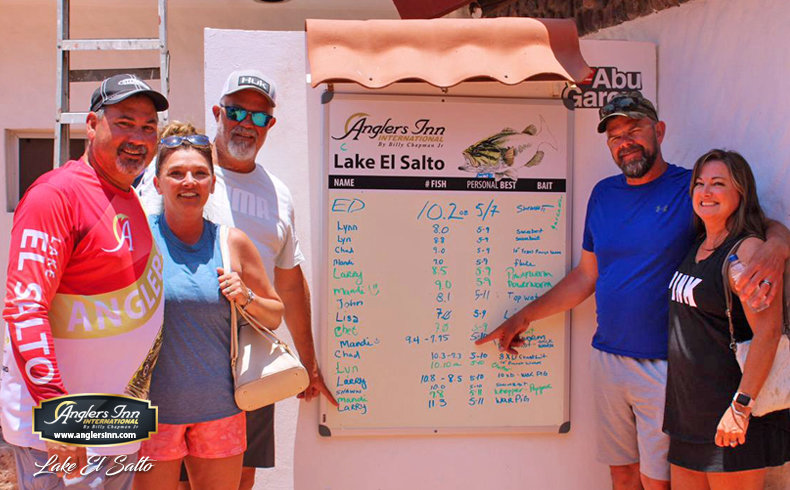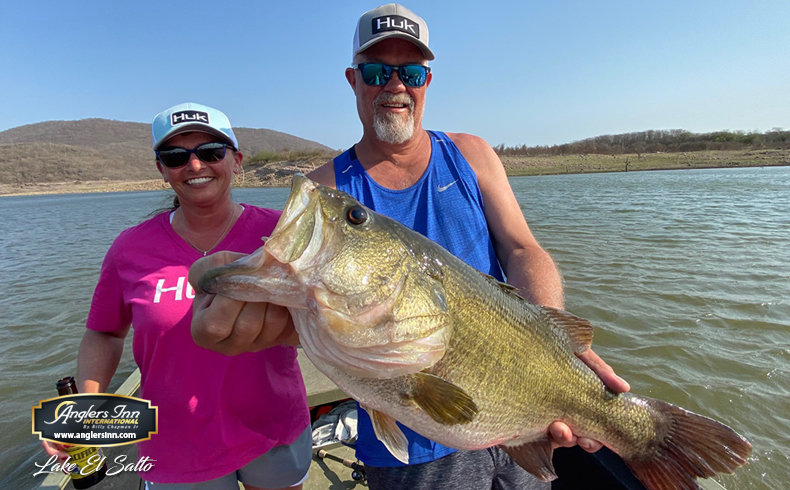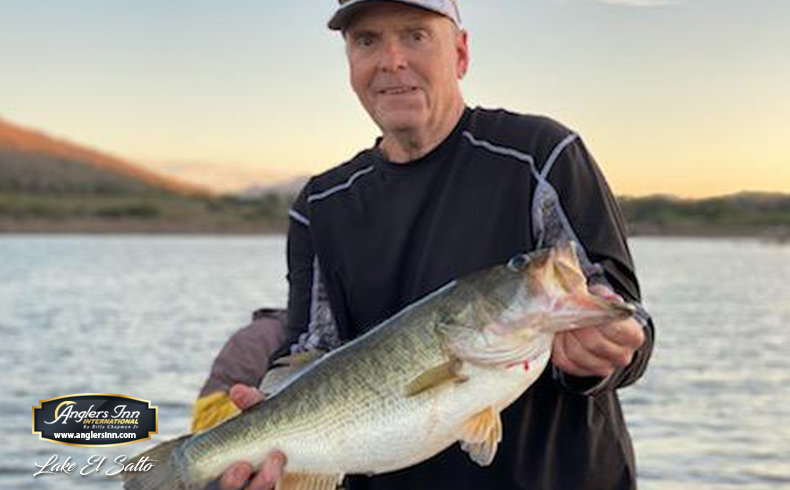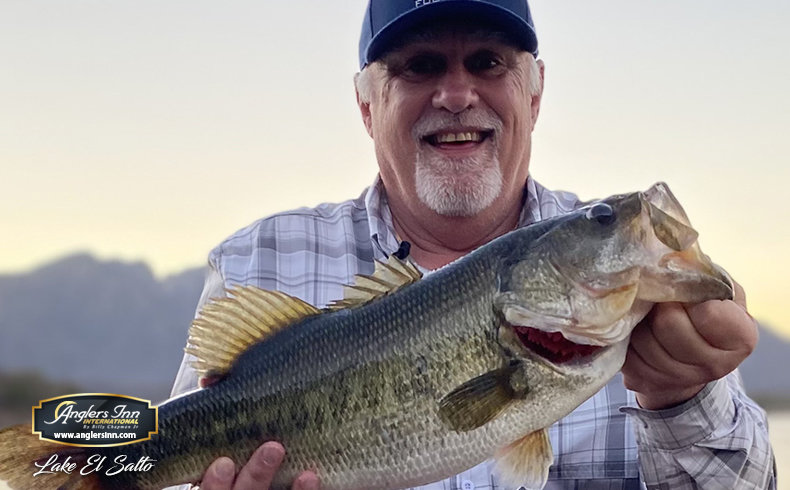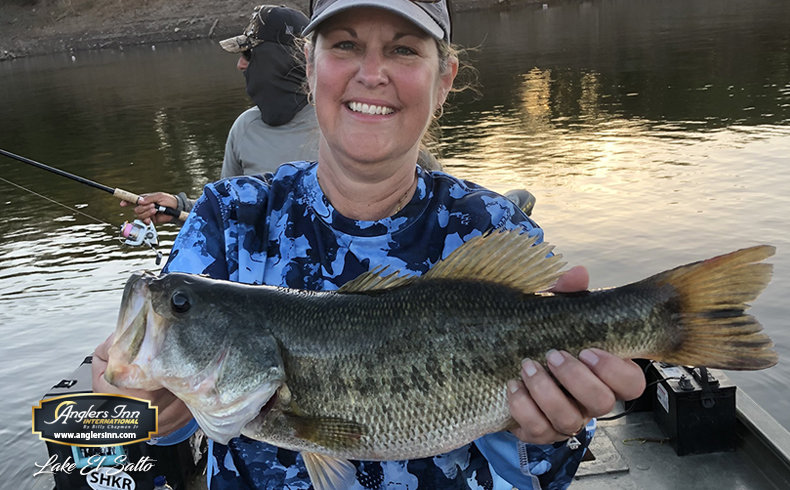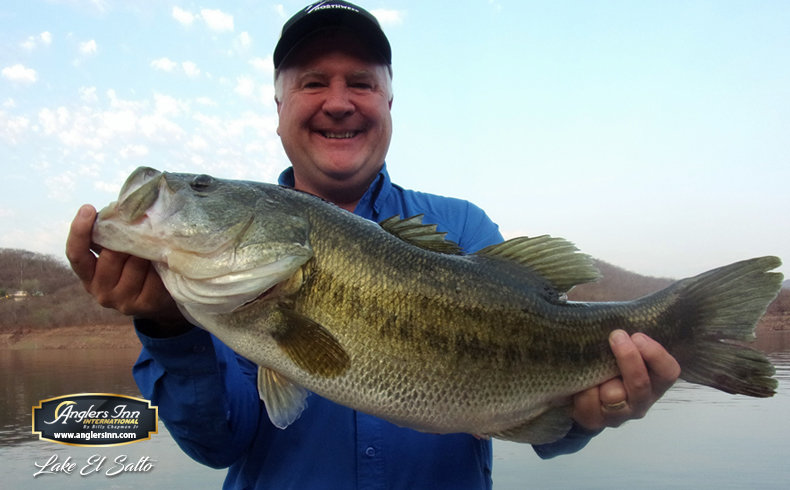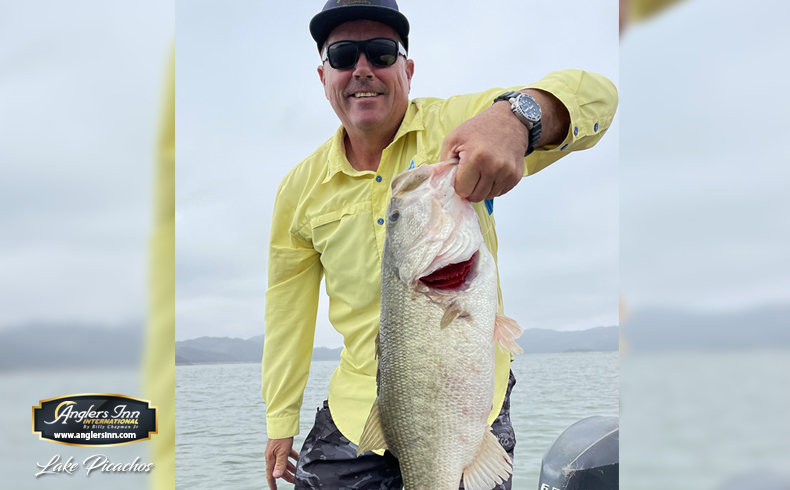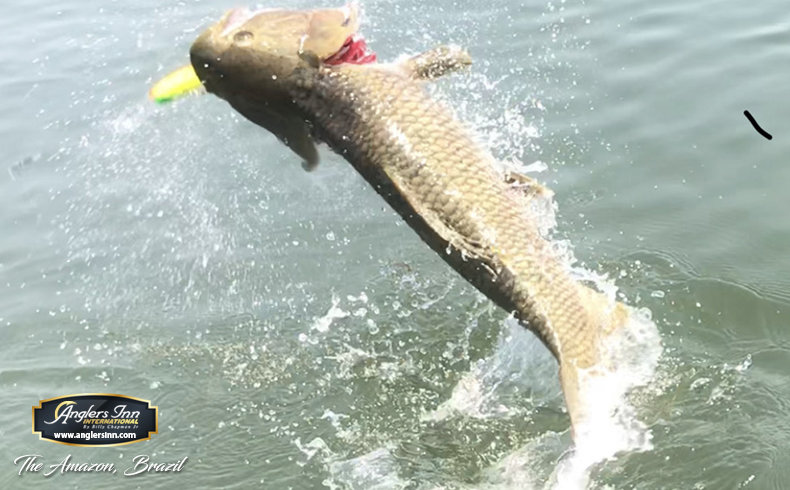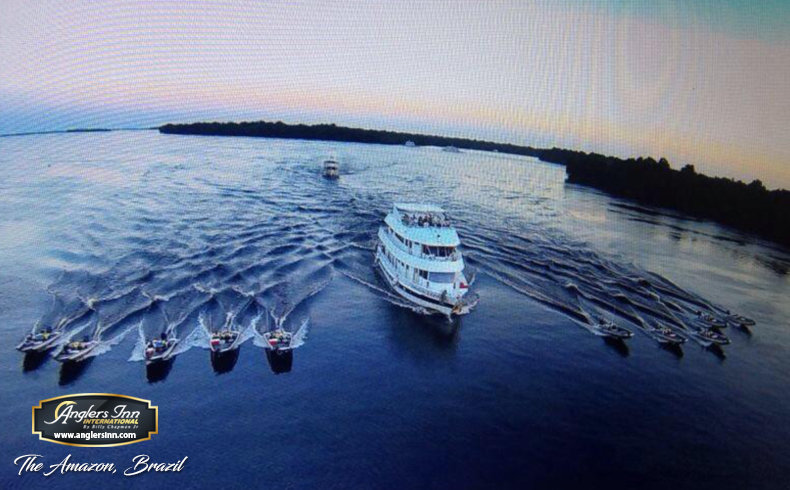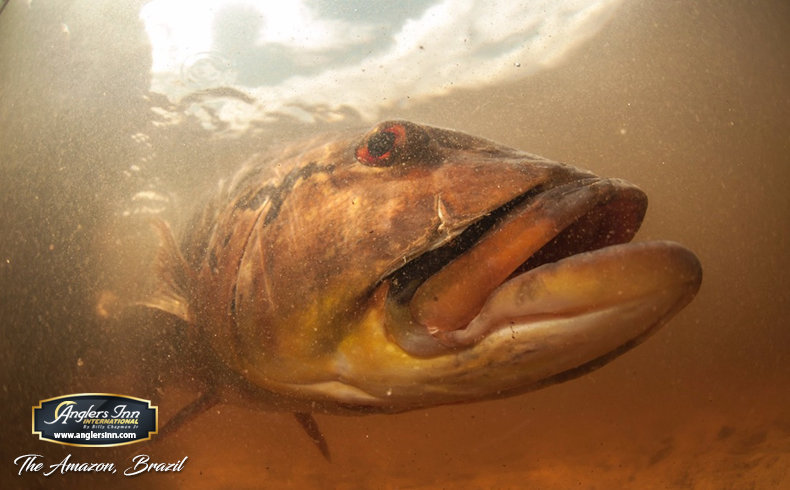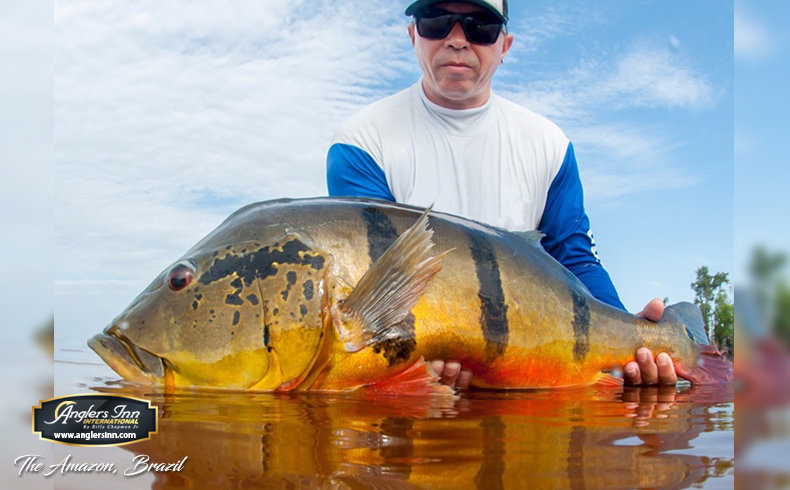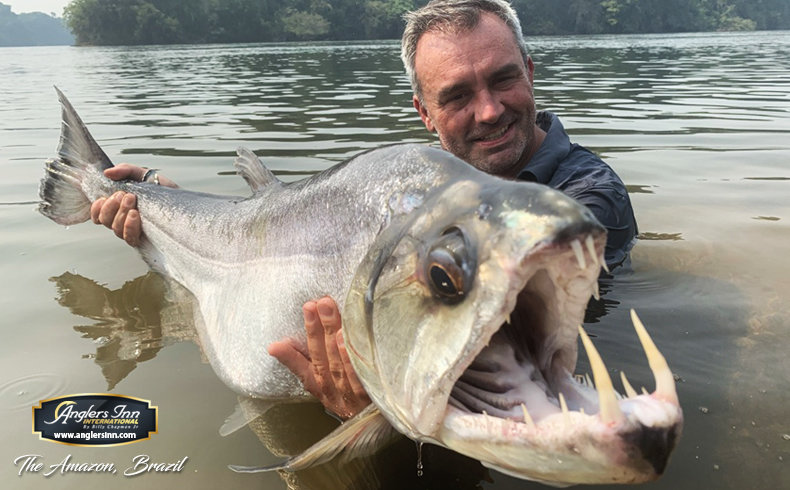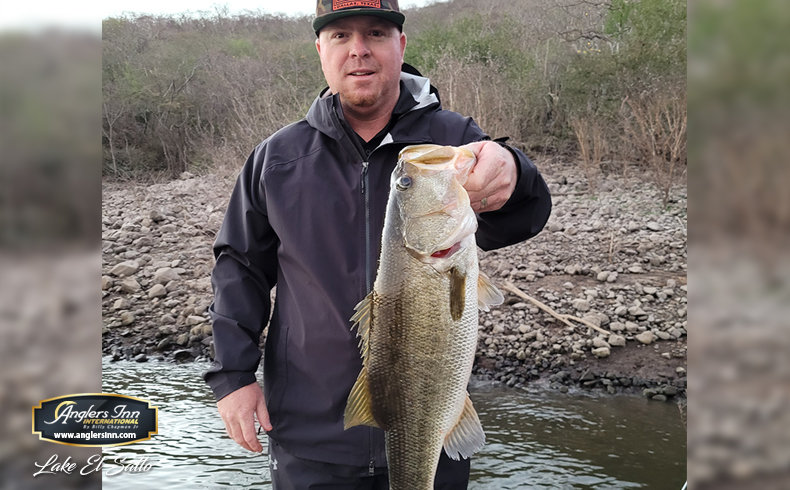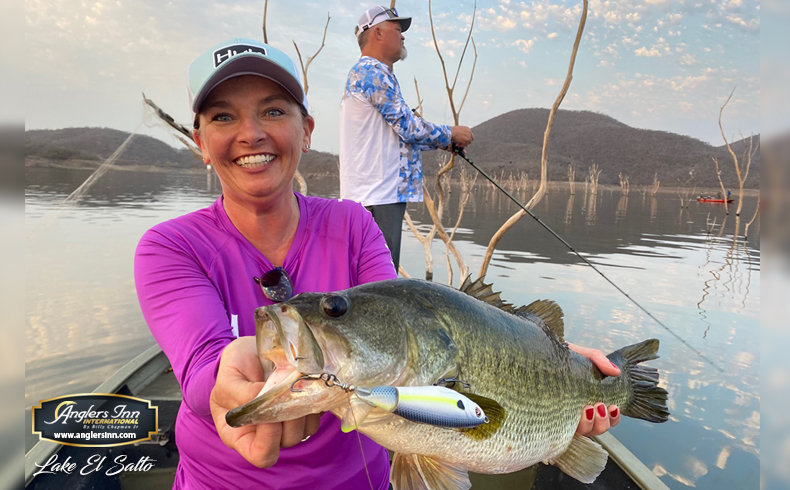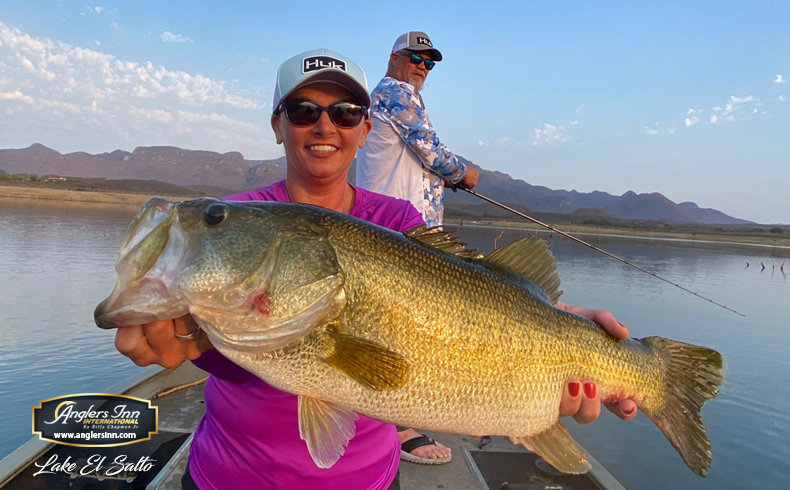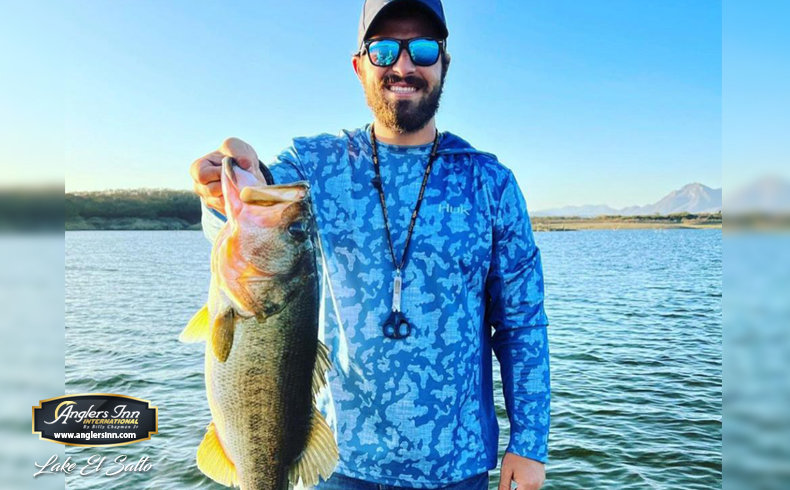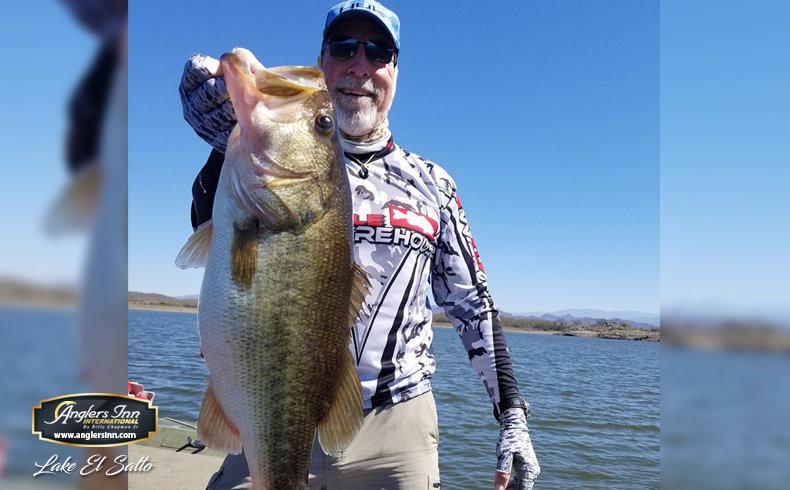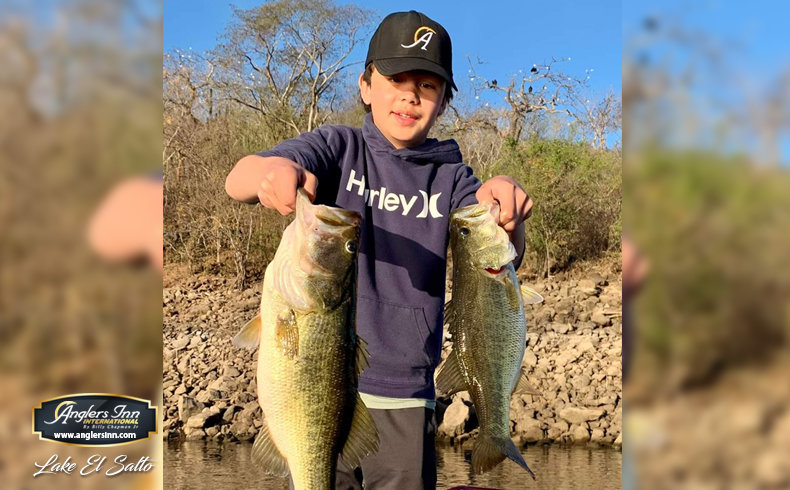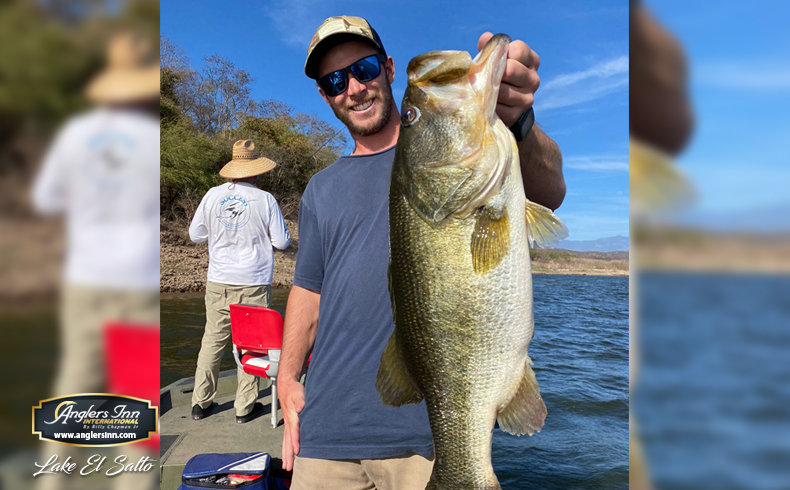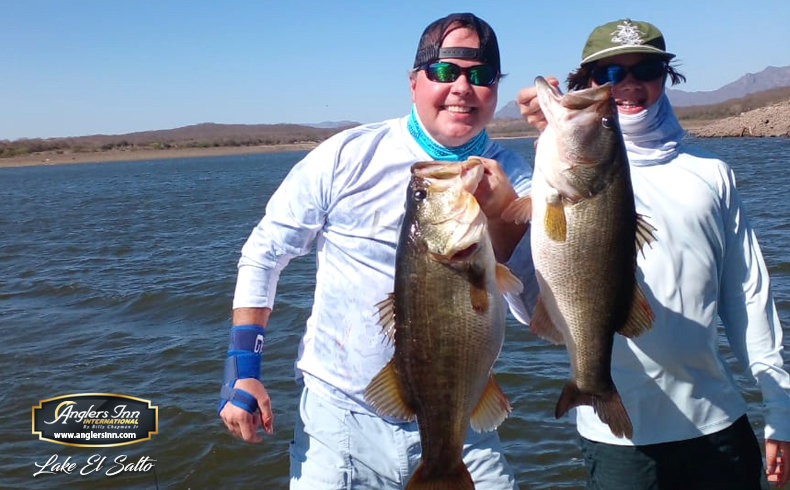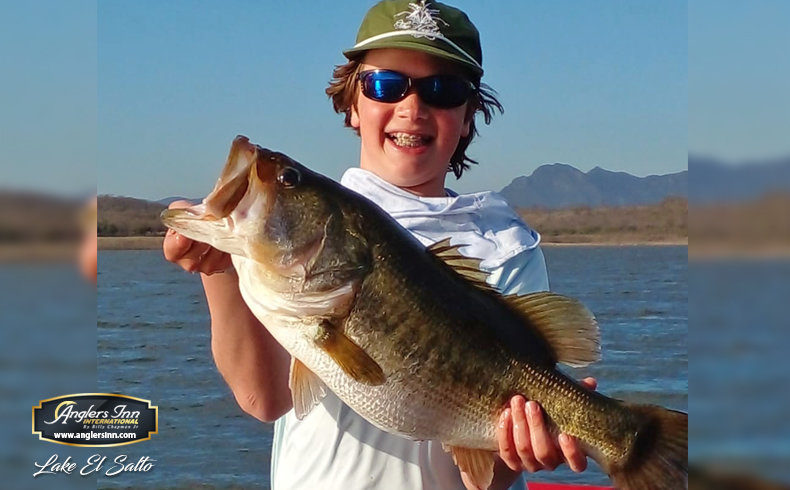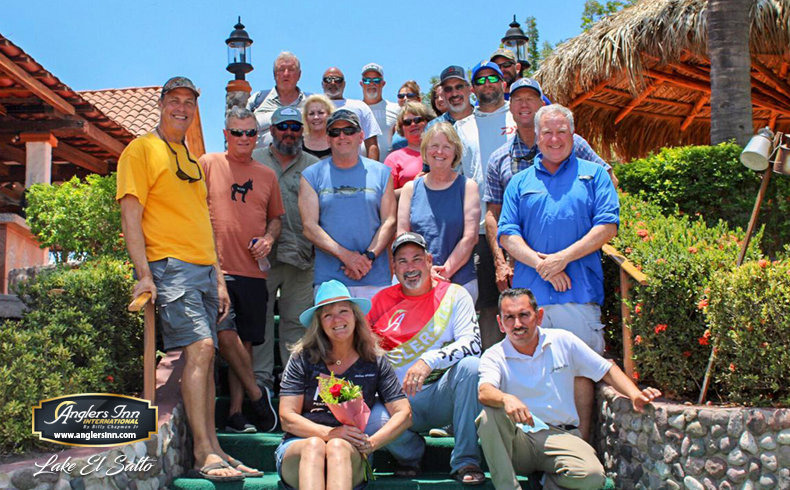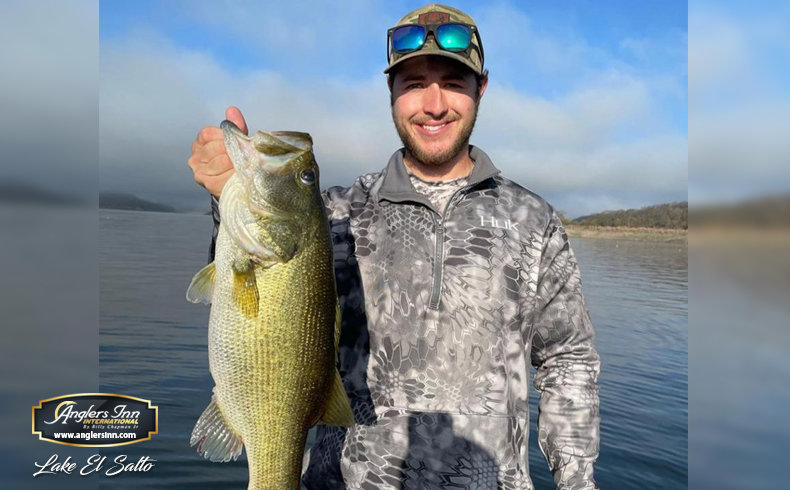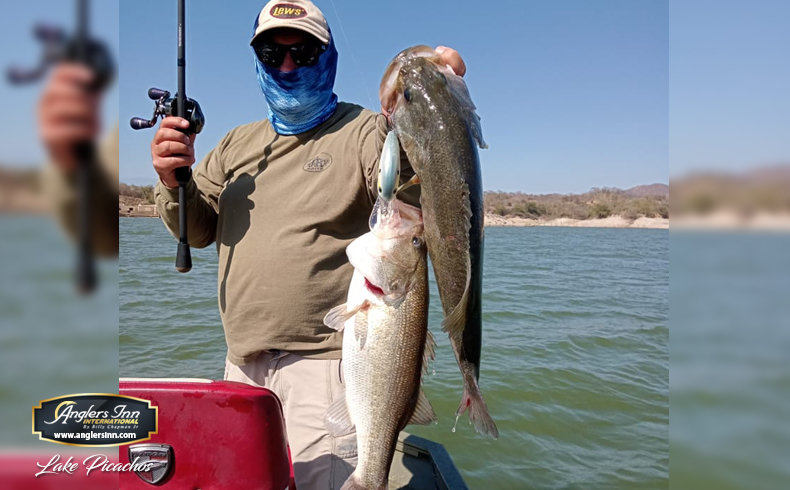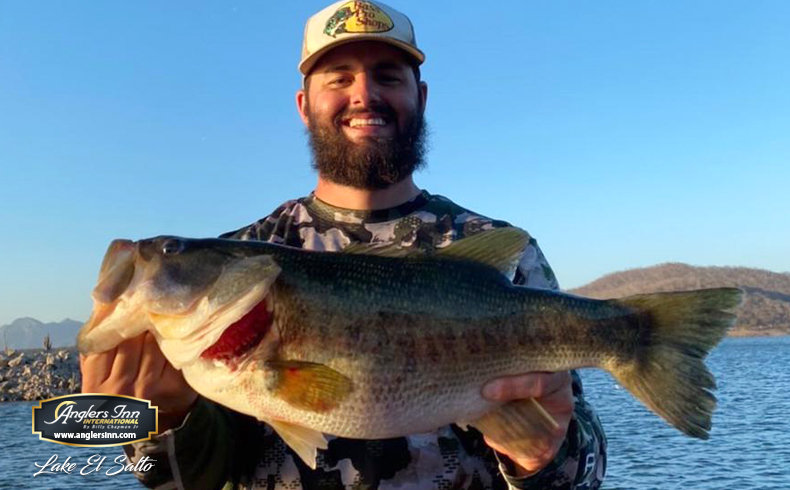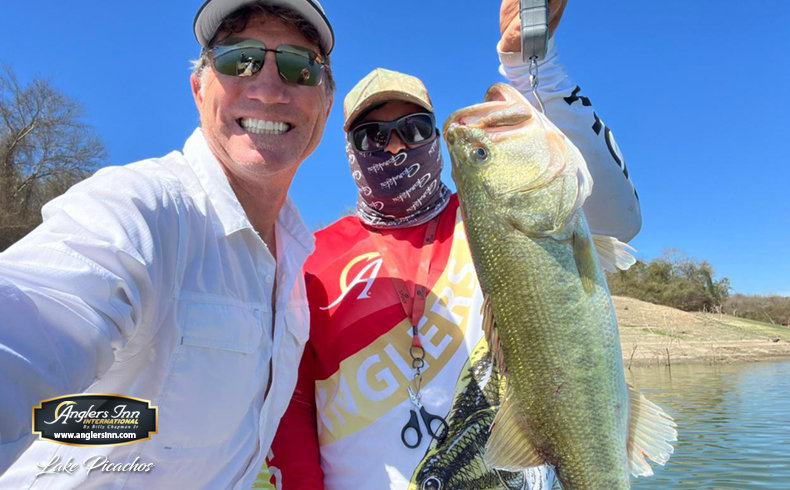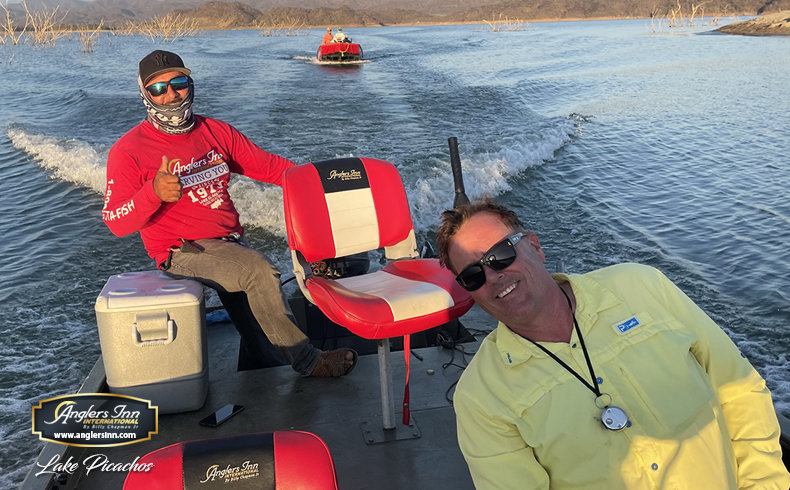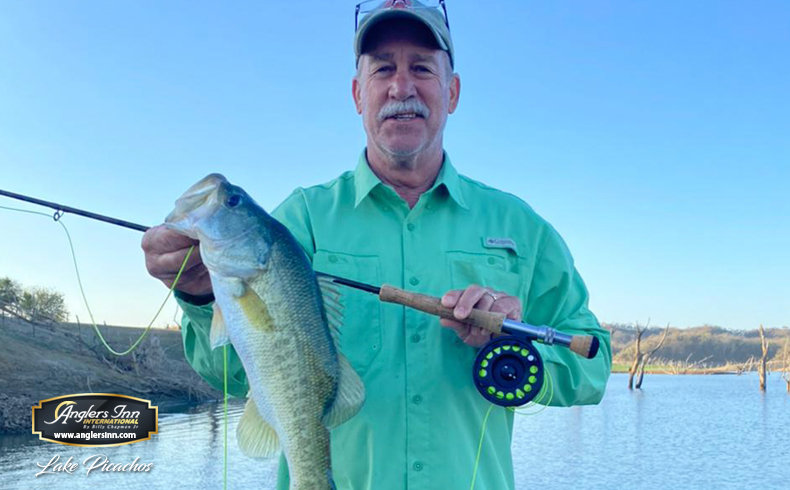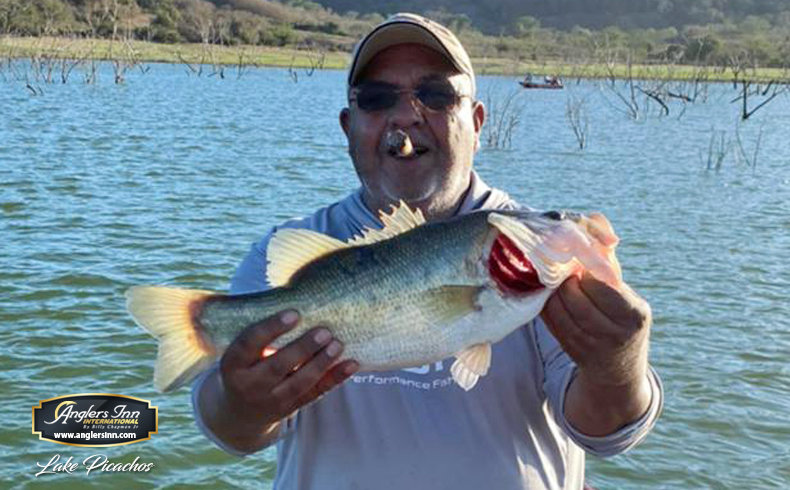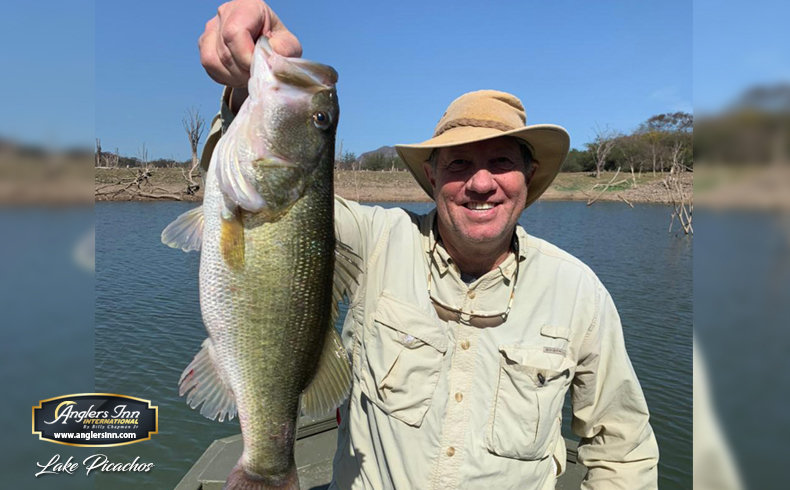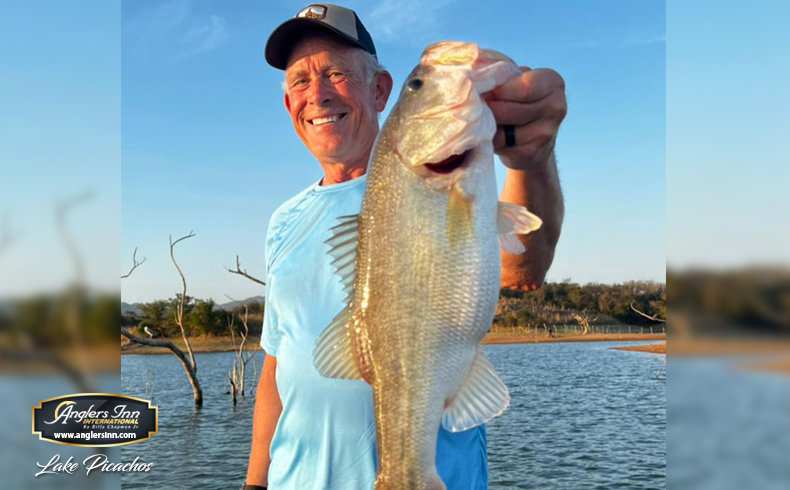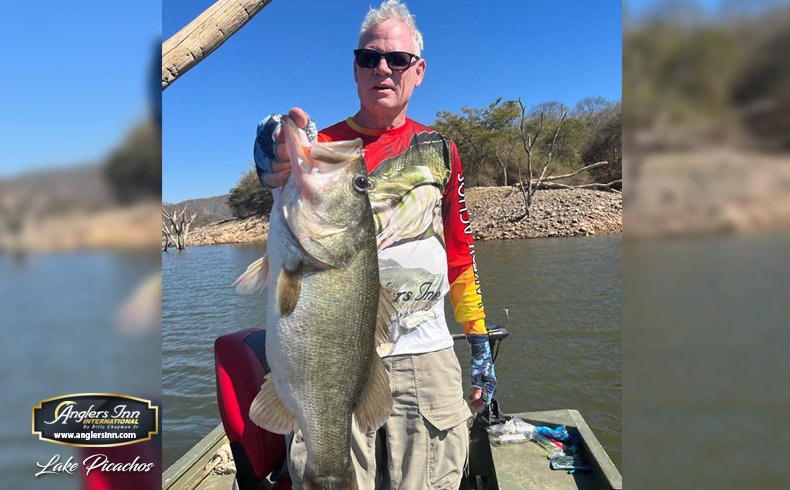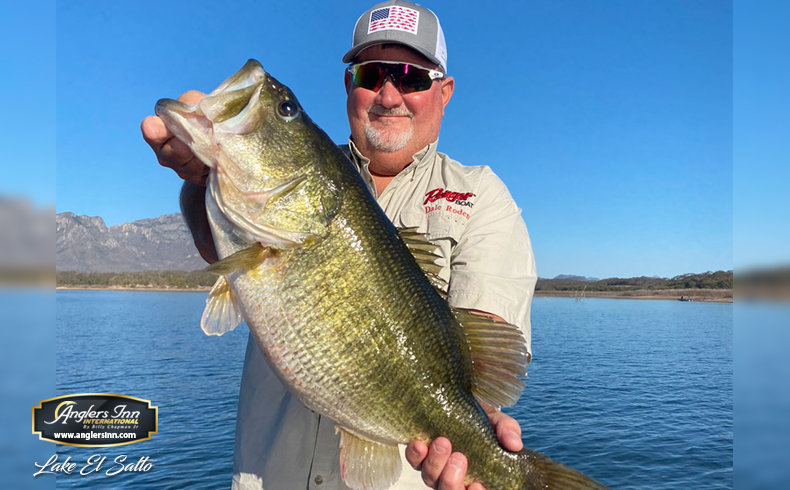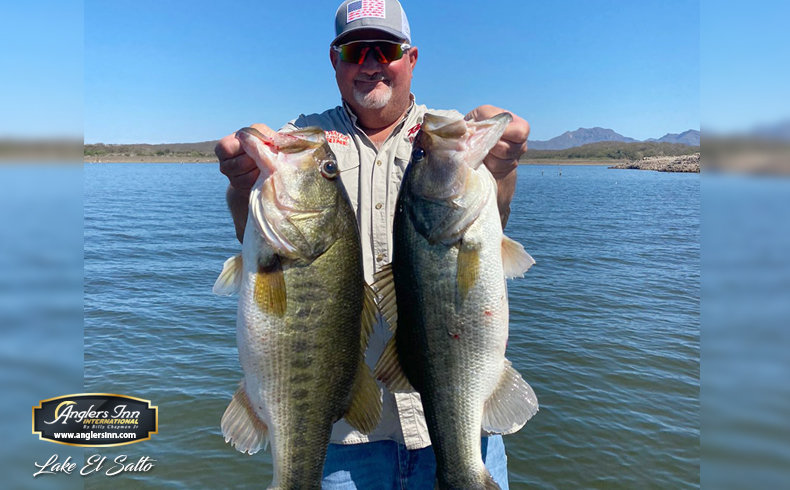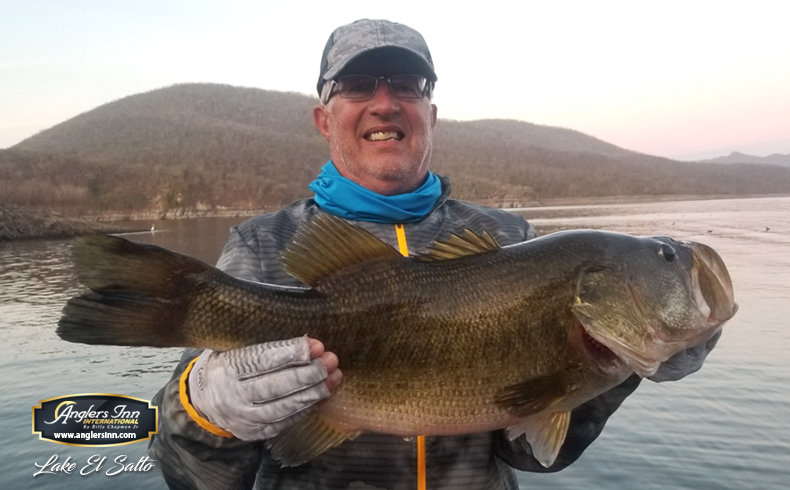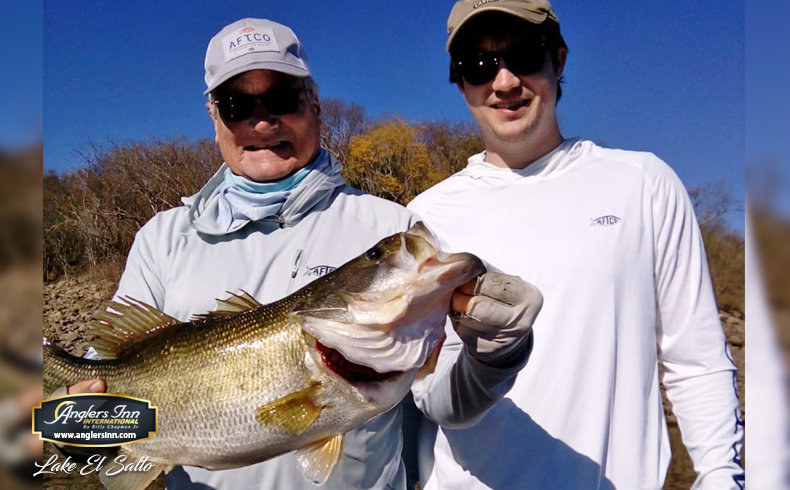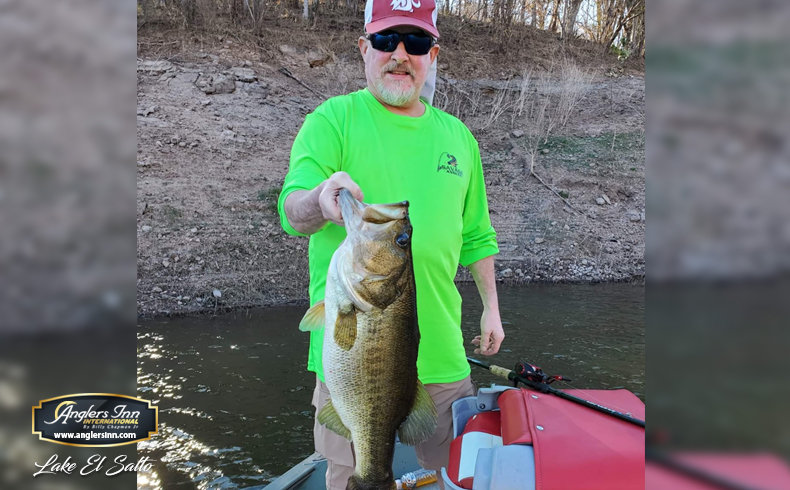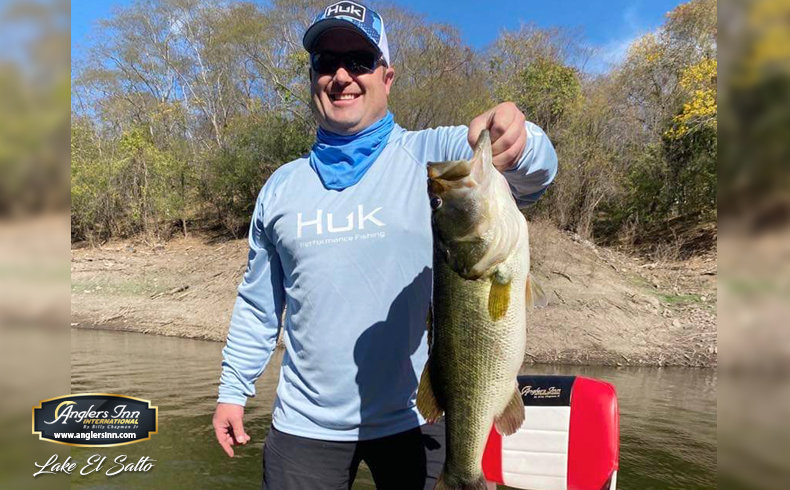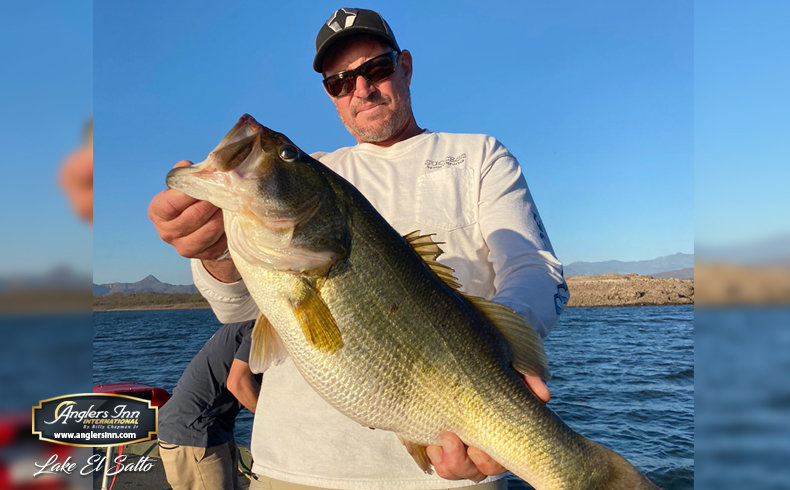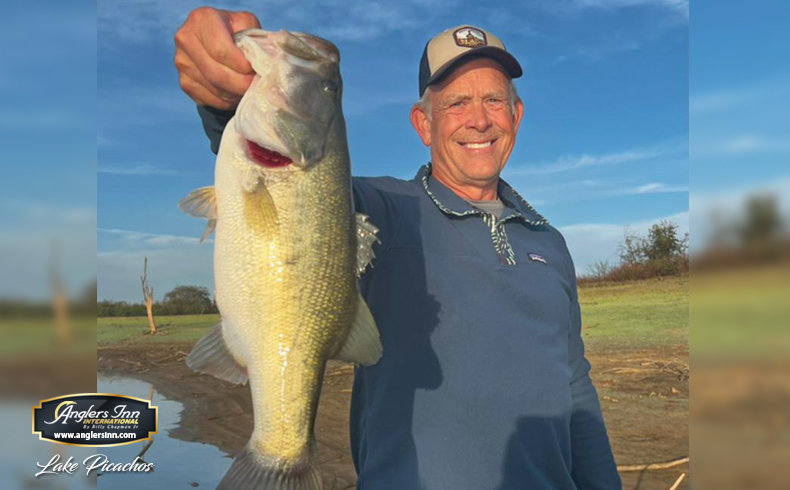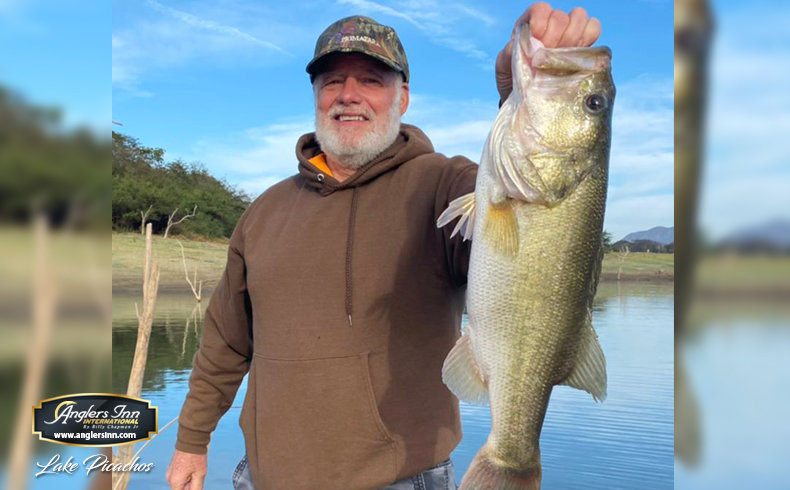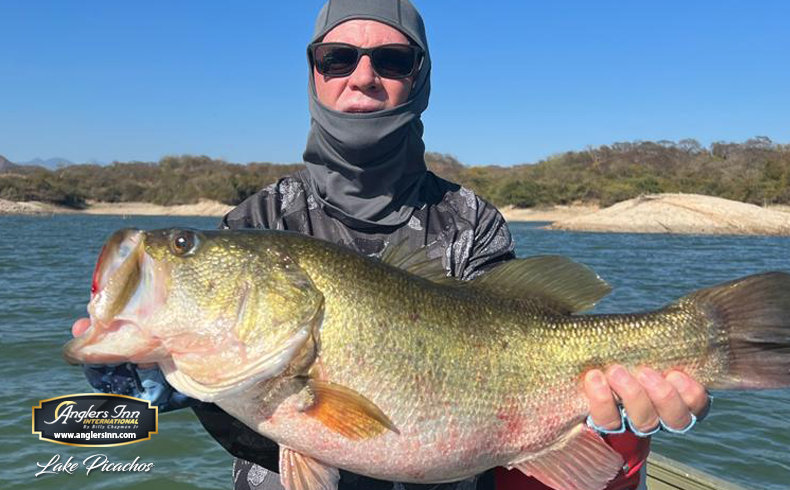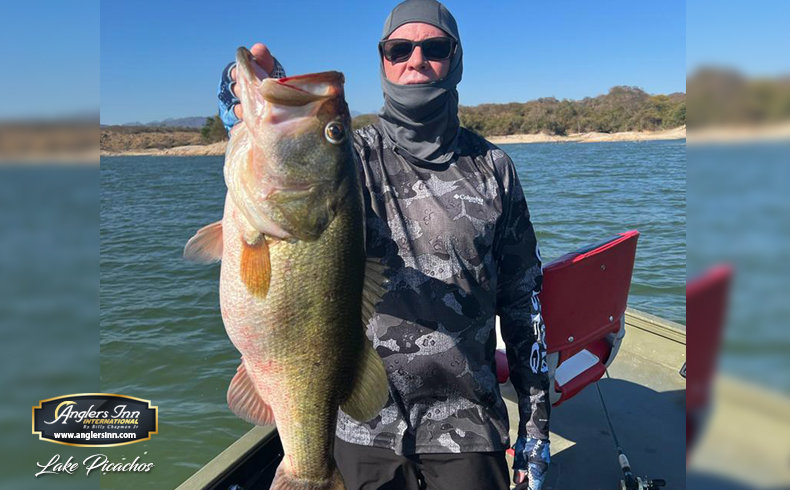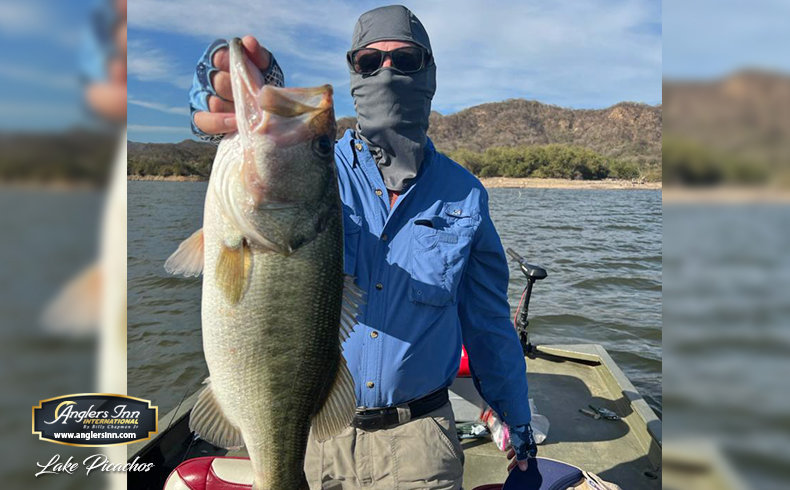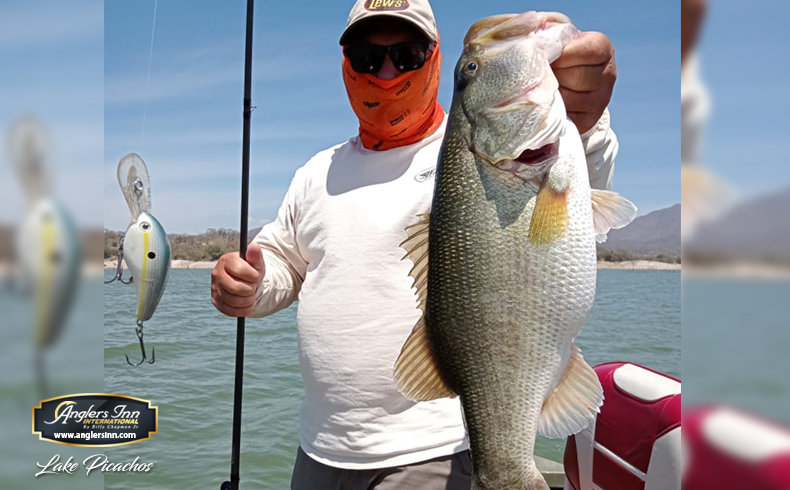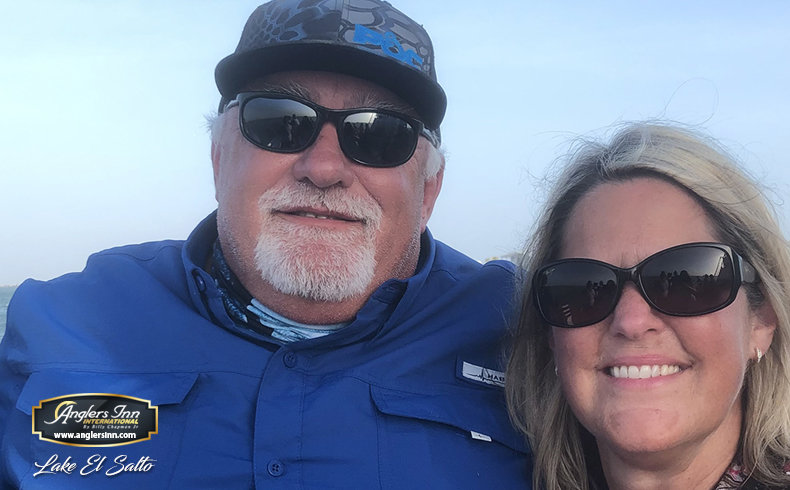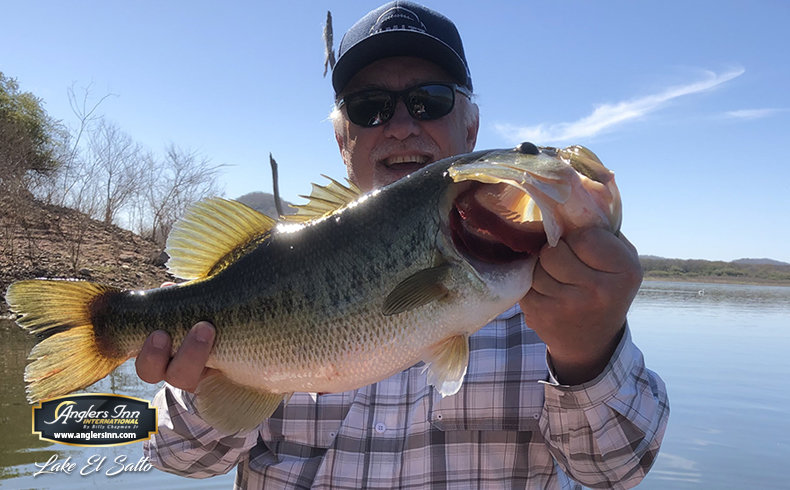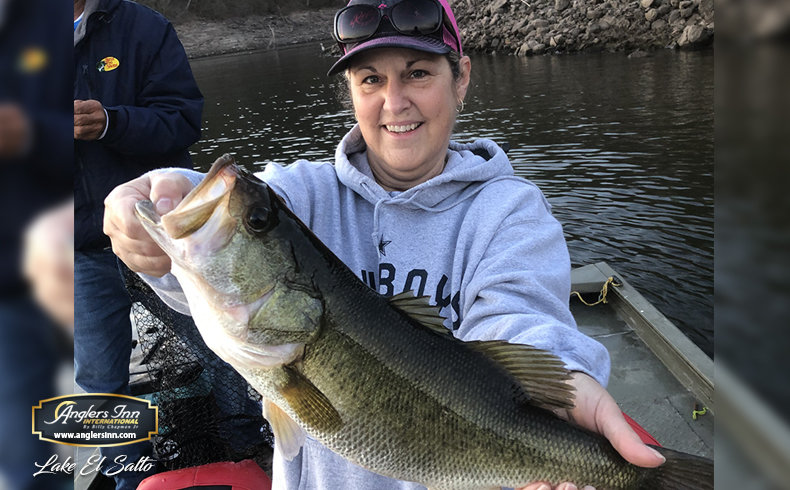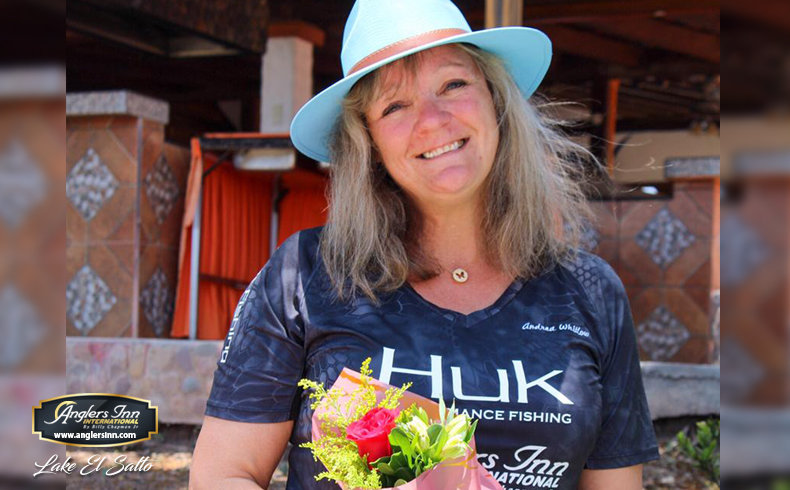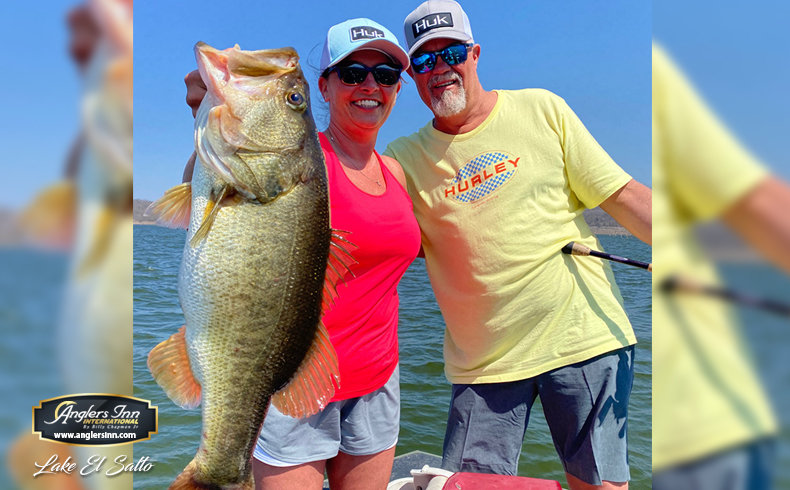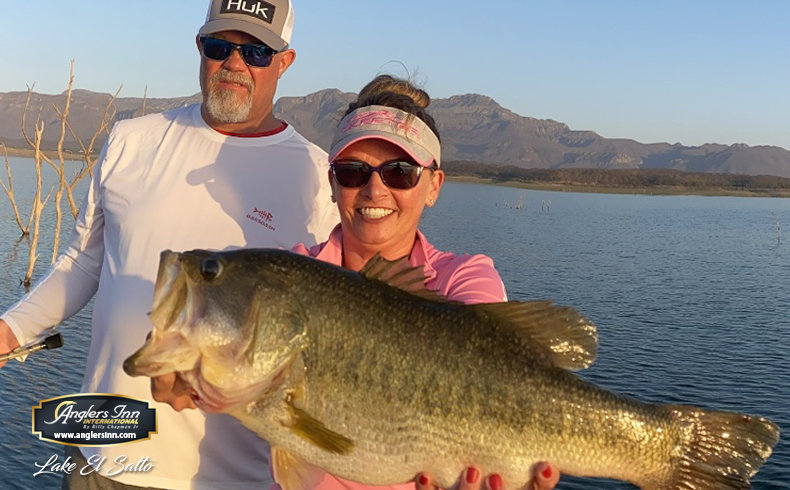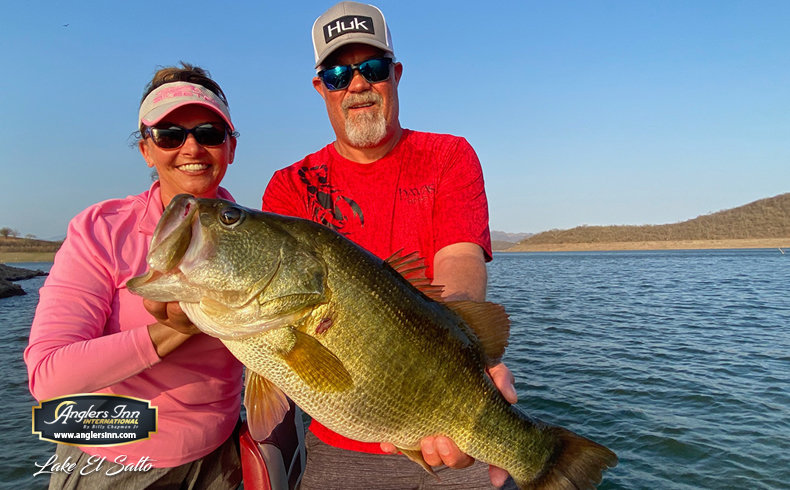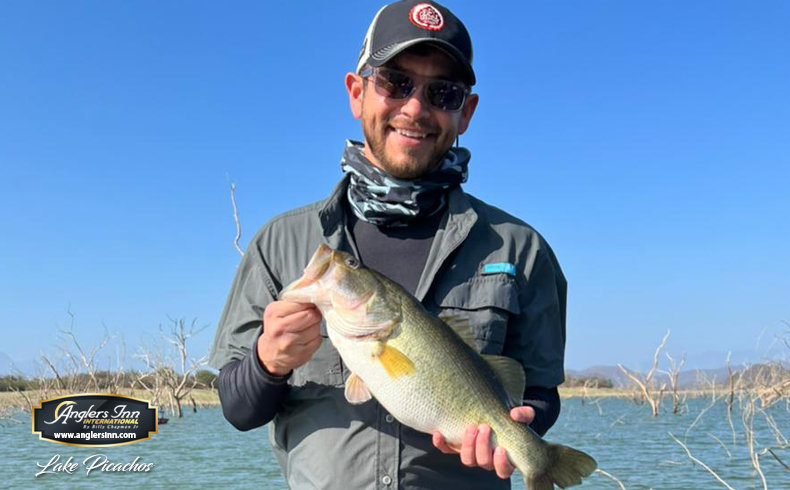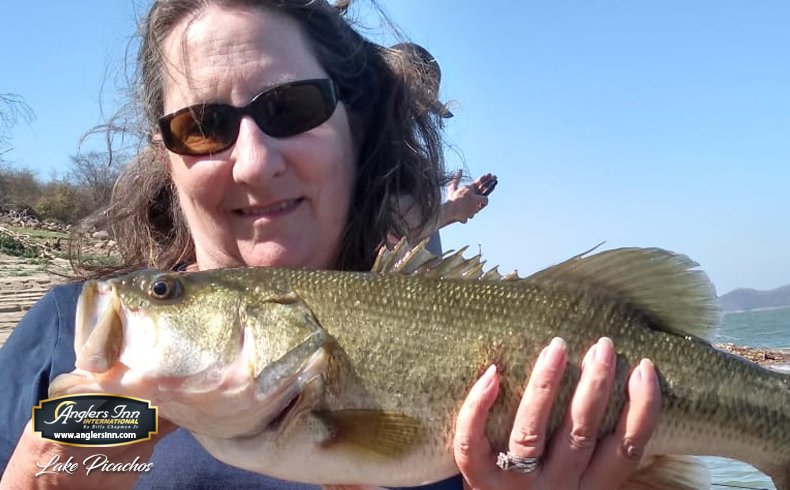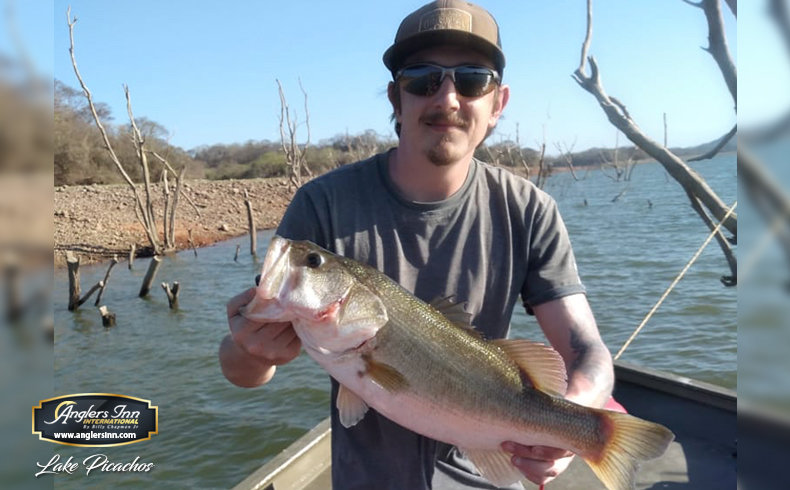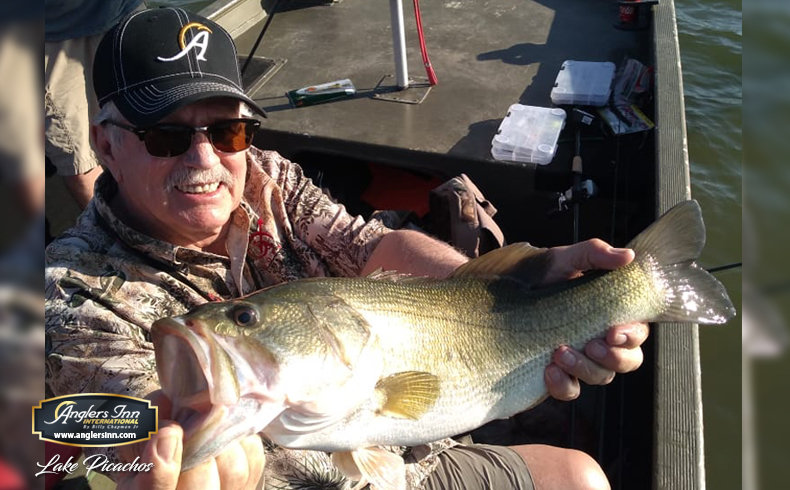 Both Lake El Salto and Lake Picachos have gotten hotter and the high-water levels, the highest in recent memory, have receded. The fish are mean and hungry, giving our guests the time of their lives. 100 fish per day per boat have been typical along with heavy bass.
The bragging board at El Salto stayed full with 7s, 8s, 9s, 10s and even an 11-pounder listed.

The hot baits at both lakes were watermelon Senkos, rigged wacky or Texas, 7- and 10-inch black/blue PowerWorms, deep diving cranks, 3- to 5- inch swim baits (shad color) and whopper ploppers in the morning with bait placement as close to the shore as possible. Fish were also caught on lipless cranks, spinner baits and Texas rigged lizards.
Idaho couple Larry and Mandi Fugate celebrate the biggest catch of the month, 11 pounds 3 ounces. The pair were mainly fishing big flats with 10-inch PowerWorms and a Strike King 10 XD deep diver. The Berkley War Pig was also a key bait for them.
Rockwell, Texas resident Jacob Spoerl brought a party of four to Lake El Salto and the biggest fish for the group was 9.04 pounds. Senkos, deep diving cranks and swim baits were the order of the day on points, flats and along the shore. The group also were able to book the combo trip and fished Lake Picachos while there. This was Jacob's first trip and they've already booked a return in June 2023. "Anglers Inn is a class act," exclaimed Jacob.
John and Vicki Swisher, out of Justin, Texas, were in a party of 10 anglers that also visited both lakes during their stay with Anglers Inn. John caught this nice 7.14 pounder but biggest fish of the group weighed 8.45 pounds.
Favorite baits for this troop of anglers were green with specks Senkos (a special favorite of Vicki's), 7- and 10-inch PowerWorms, chatterbaits and deep cranks. Points were popular and they followed the golden rule of trusting their guide.
Radio host and author John Kruse of Wenatchee, WA, visited El Salto and was greeted by an 8.1-pound largemouth take on a Berkley Bullet Pop top water. Hard to beat the huge commotion from a top water strike. Most of John's catches came on the Berkley War Pig.
Brothers Jeff and Dave McBride, out of Mission Vejo, CA, returned to Lake Picachos after a five-month hiatus from the lake. Said Jeff, "We think the place is great and already have planned two more trips for early next year."
The siblings started the mornings casting whopper ploppers to the shoreline, as close to land as they dared. Their main baits during the days were Senkos, curly tail worms and lizards, all Texas rigged. Other baits that worked well for the two were deep diving cranks in 15-20 foot of water and 3- to 5-inch swimbaits. These guys were catching over 100 fish per day for the boat with their largest catches of 7 and 8 pounds.
Packing for your trip to Lake El Salto and/or Lake Picachos? Bring plenty of green Senkos, PowerWorms (black/blue), deep diving cranks (chartreuse) and whopper ploppers. Don't forget those baits you personally favor to round out your bag. Bring your reels but leave your rods at home. We don't want you to have to manage rod tubes to the airport terminal. Our wide selection of St. Croix bait cast and spinning rods makes this part of the trip easy.
Don't worry about a lot of clothes. Our daily laundry service keeps your wardrobe fresh. Extra soft plastics are much more important than too many shirts. This is good news for first time Anglers Inn guests but well known by our returning anglers.
Also, the 2022-2023 peacock bass fishing season is approaching fast. Our reservations for adventure in the Amazon basin rain forests are in great demand but there are still bookings left. Don't hesitate, call today!
Please follow us on Facebook and Instagram. If you have already been reading our Facebook and Instagram posts for both Anglers Inn and StyleCraft boats I thank you. If you have not started, I really hope you will simply go here to begin enjoying our regular post of the lakes and our boats.

---