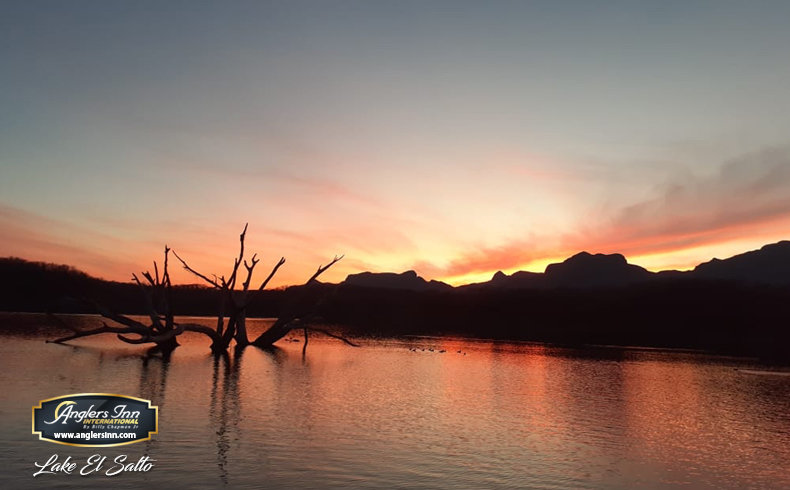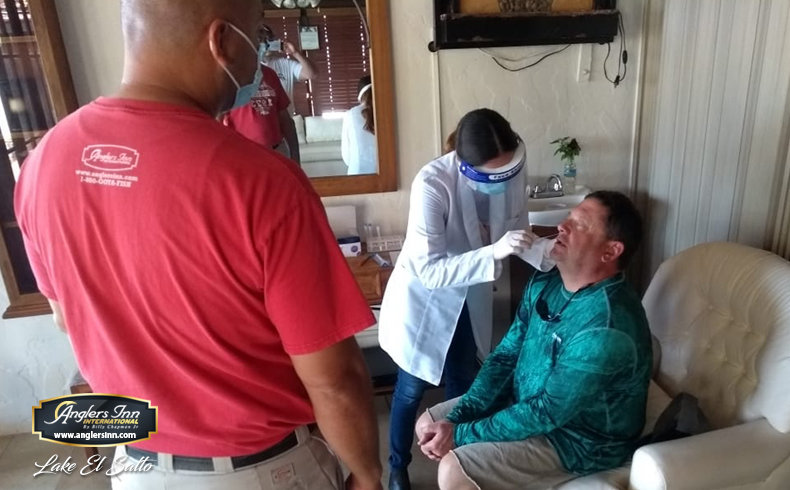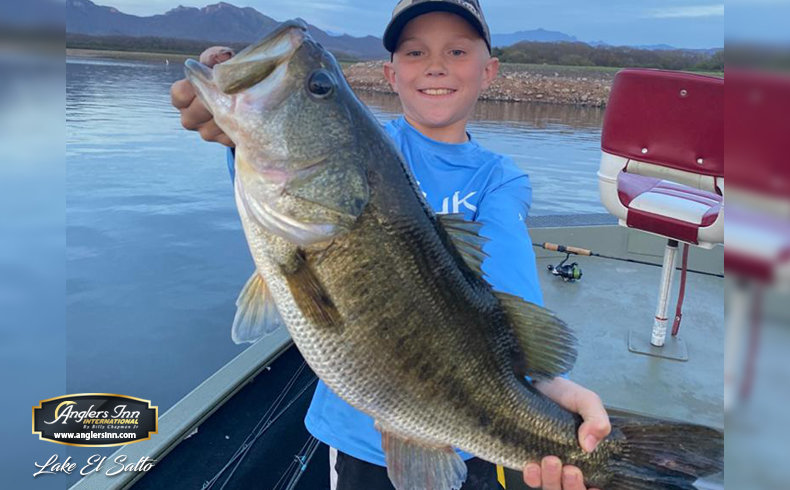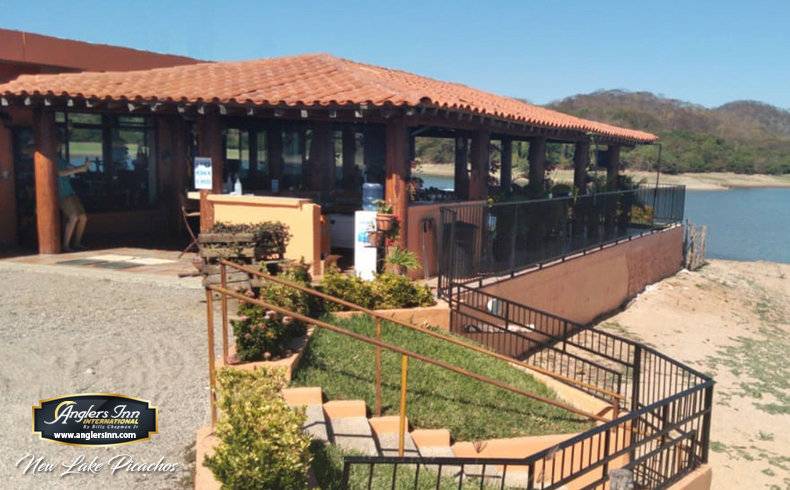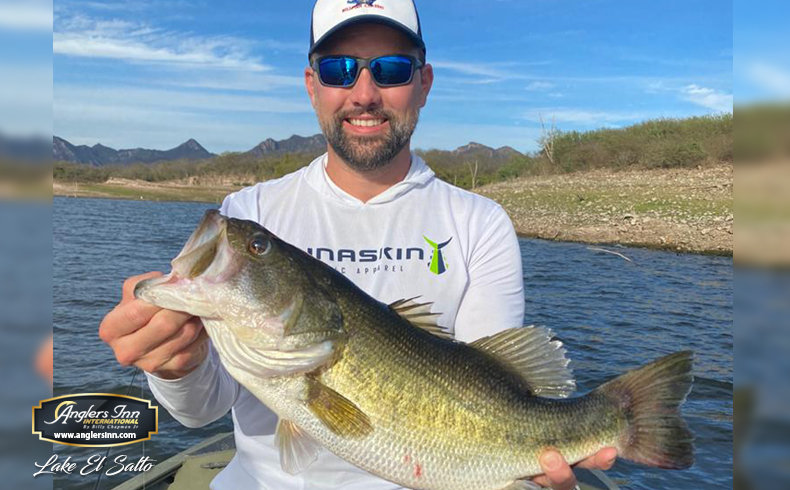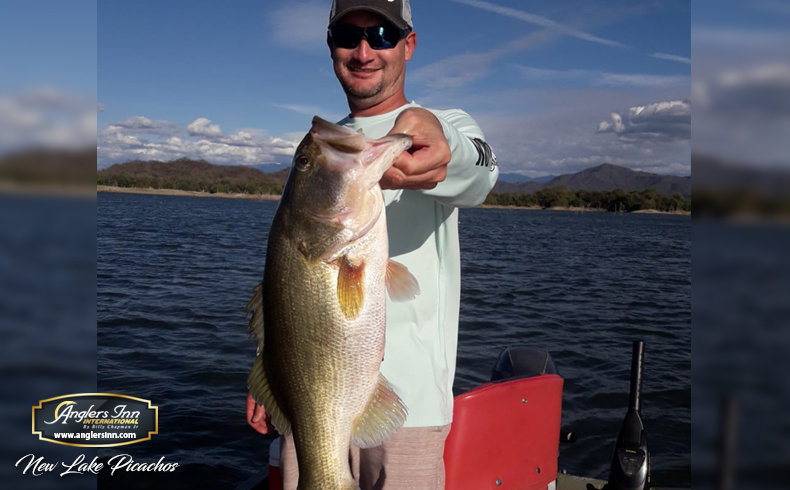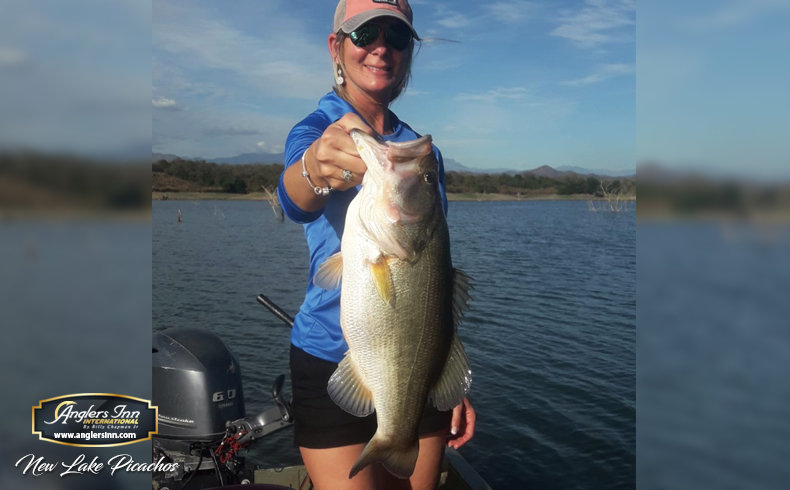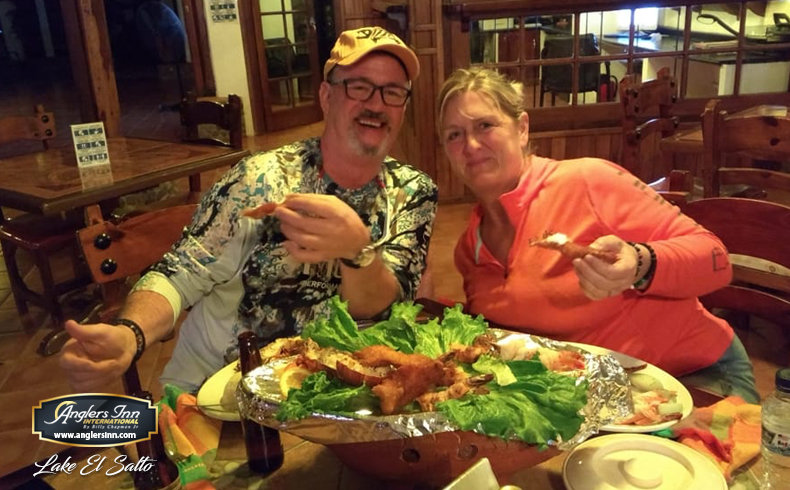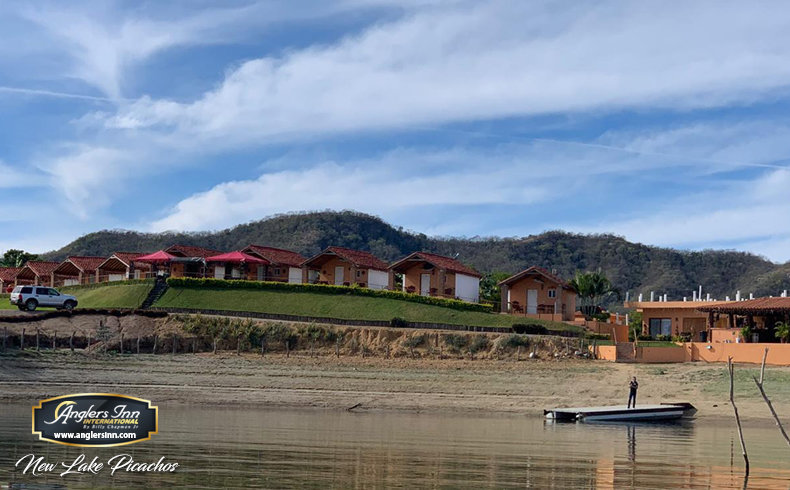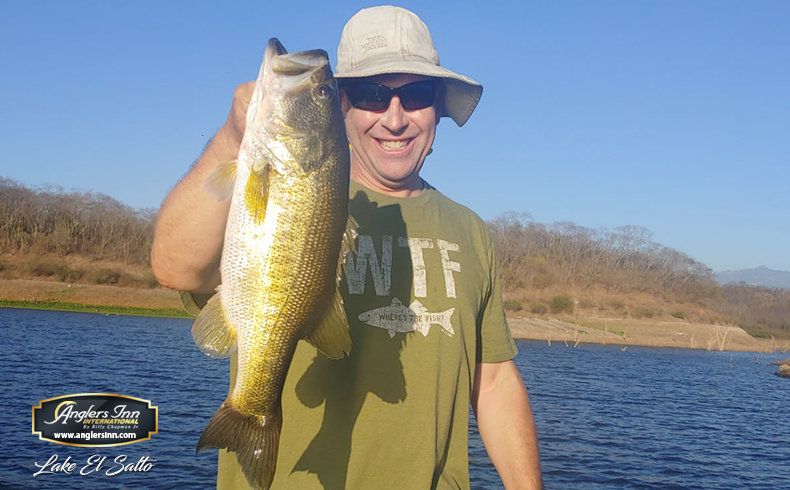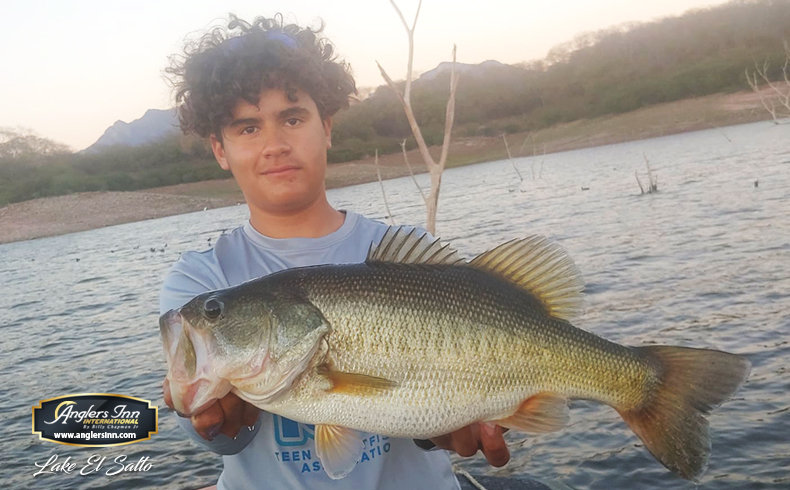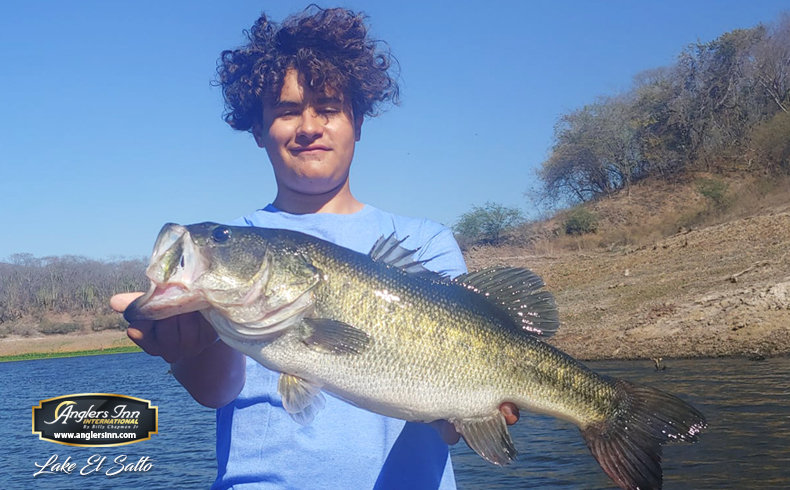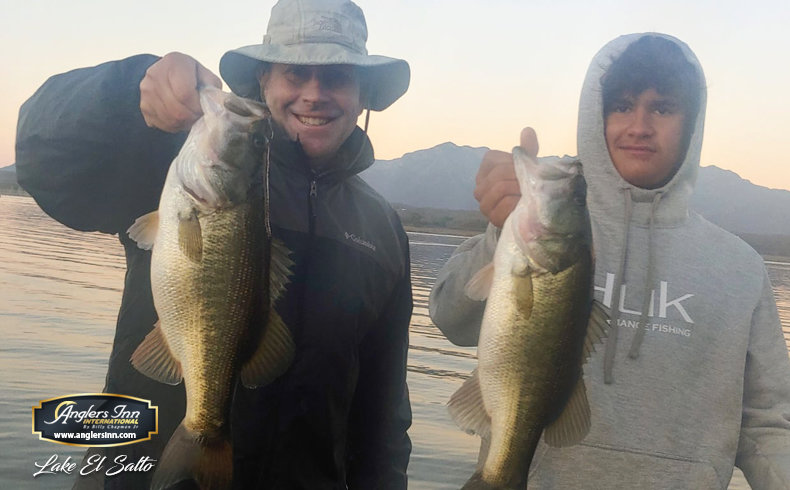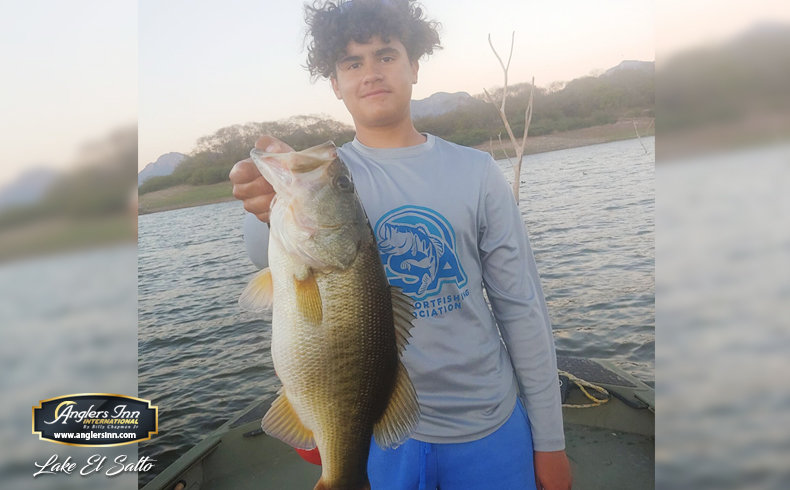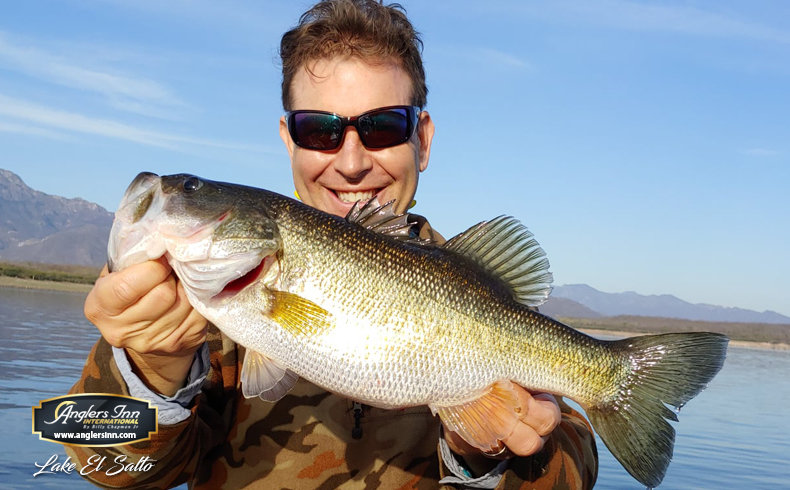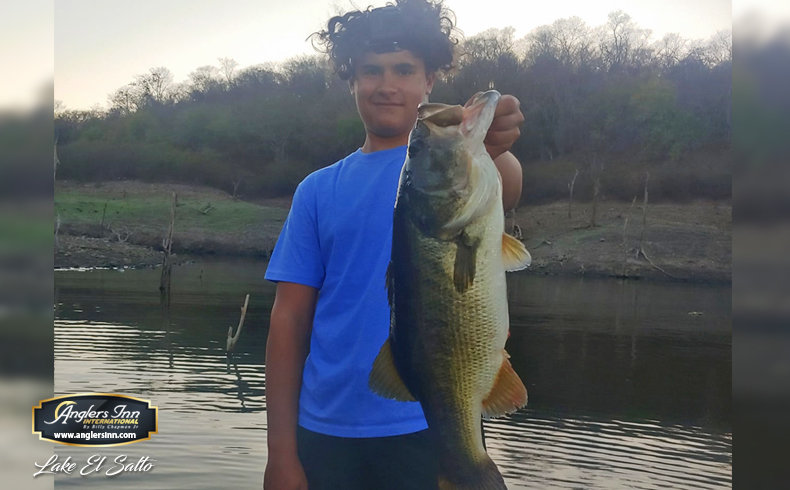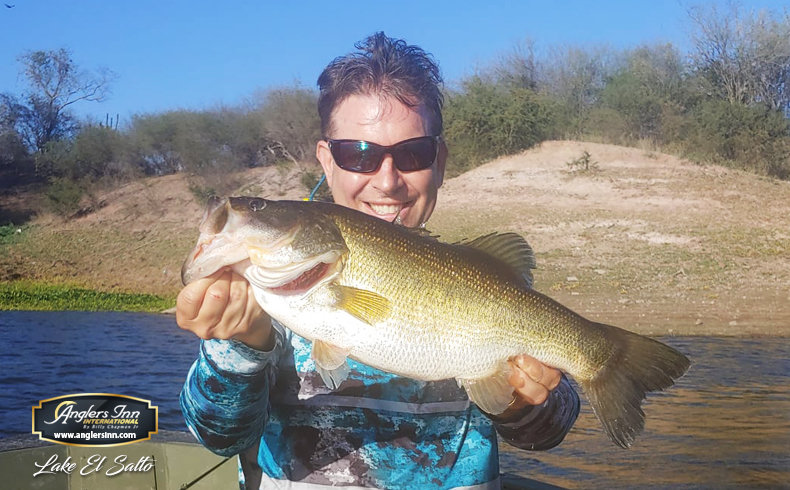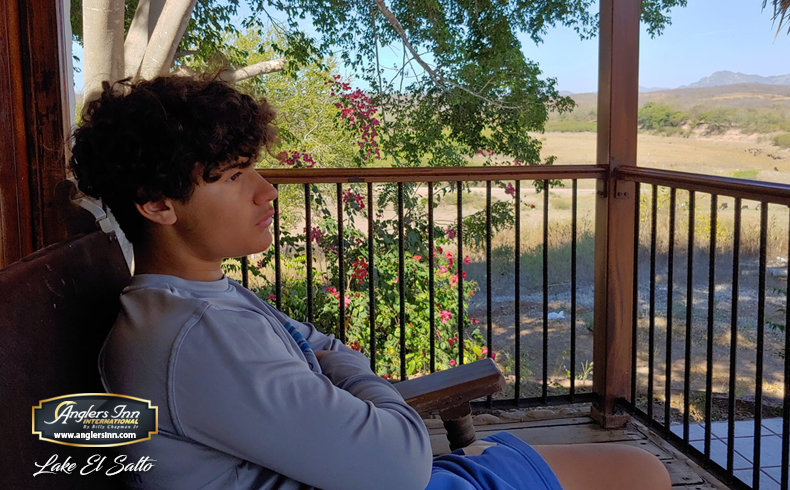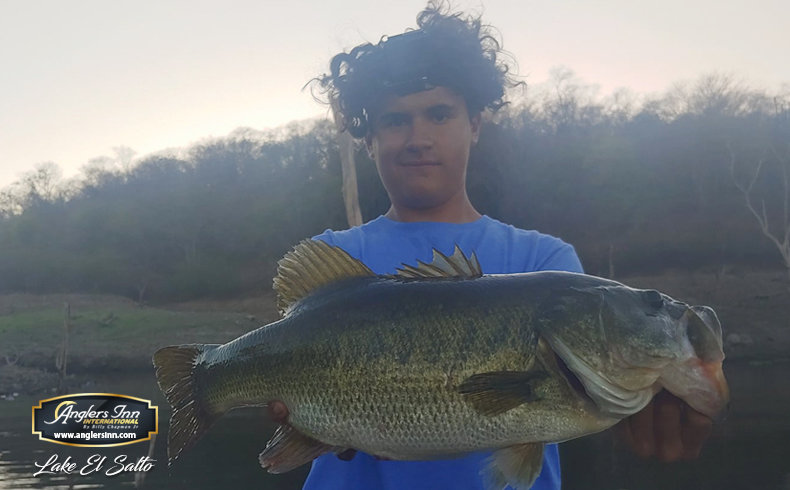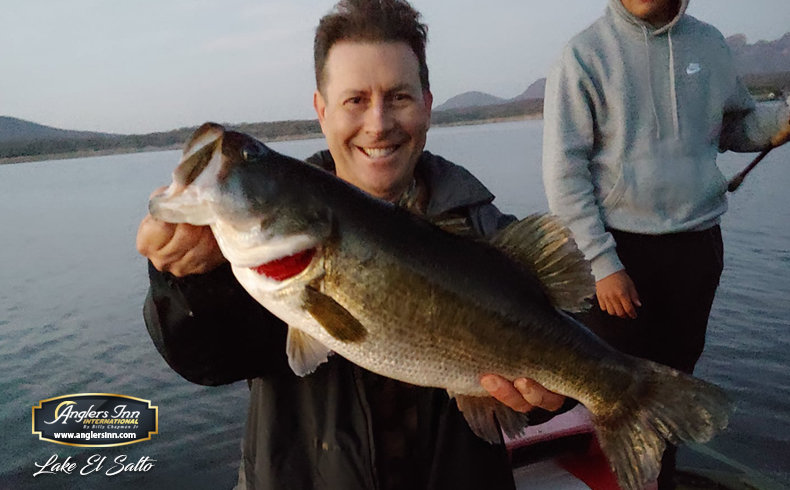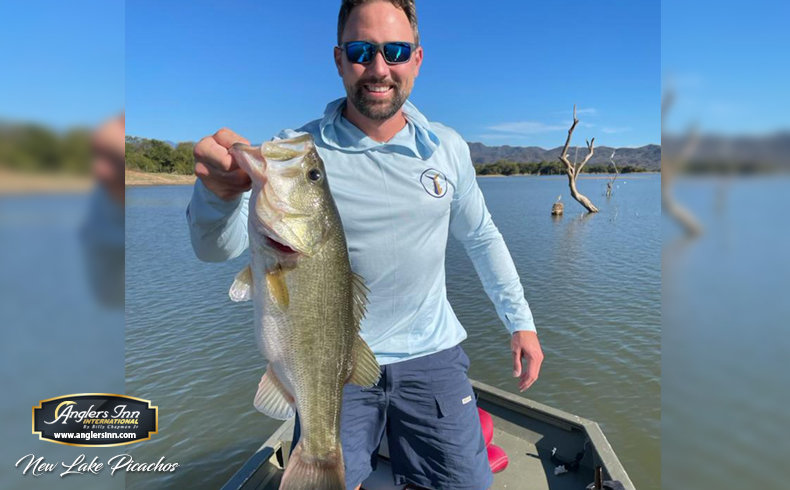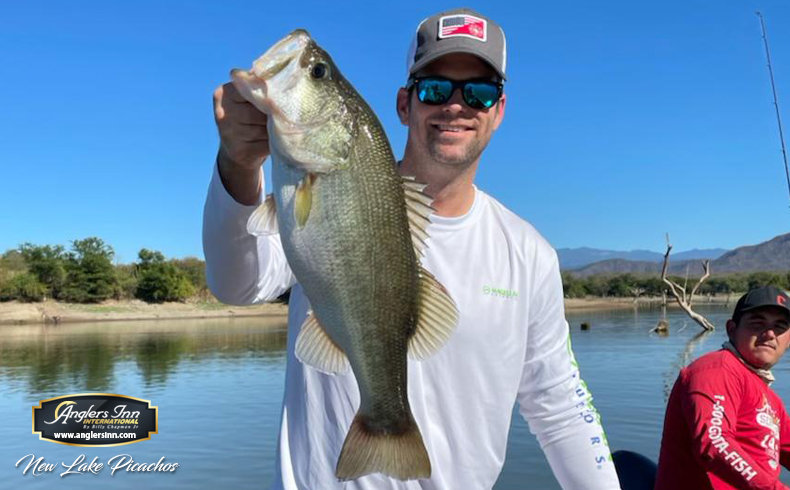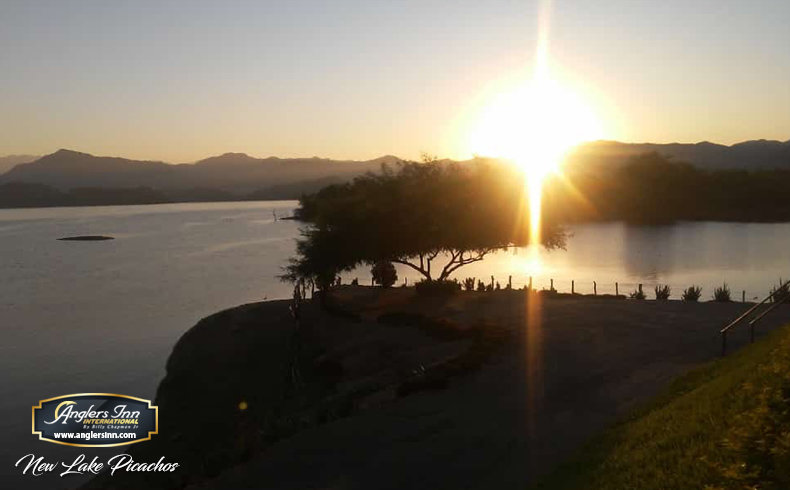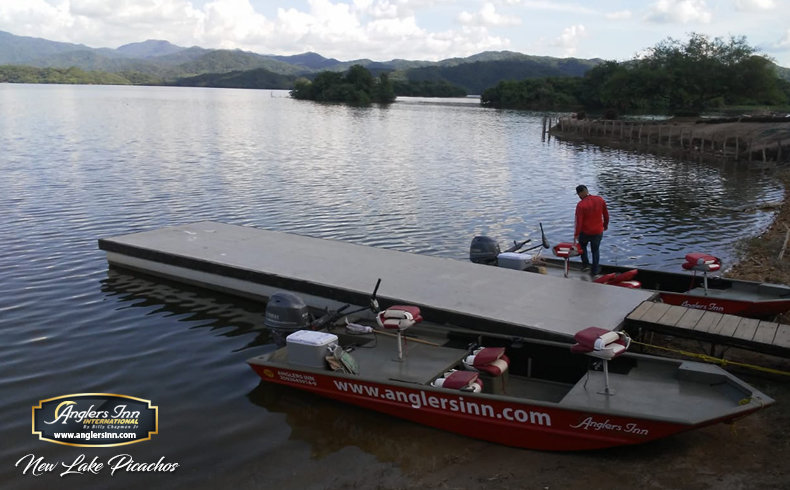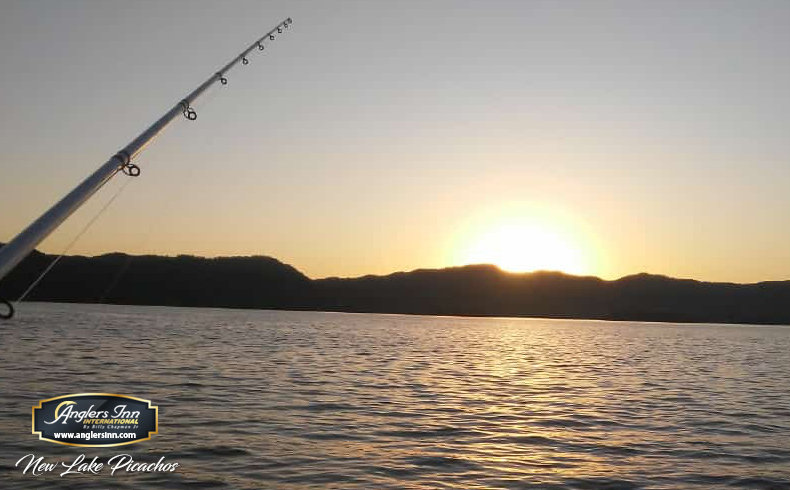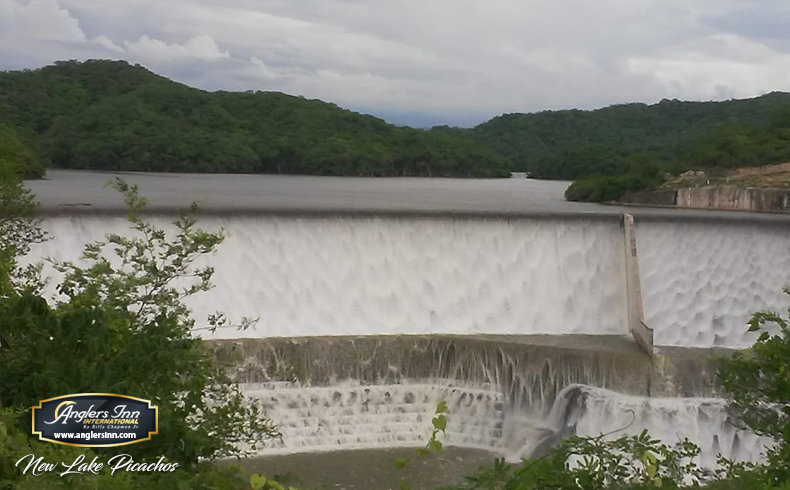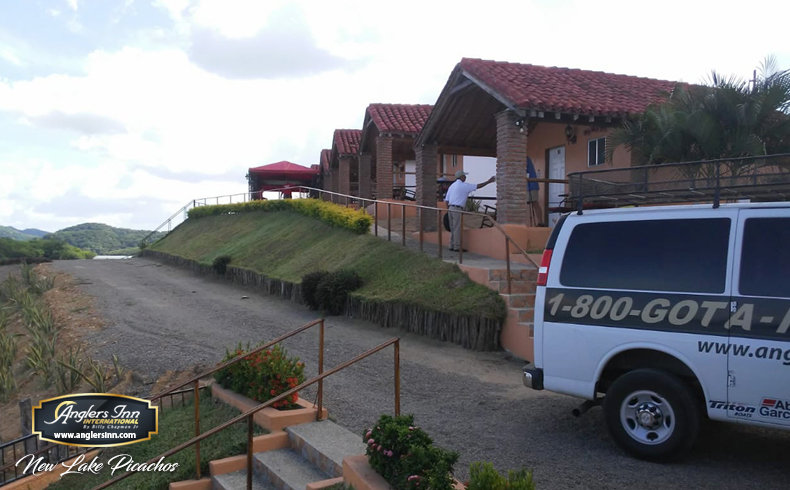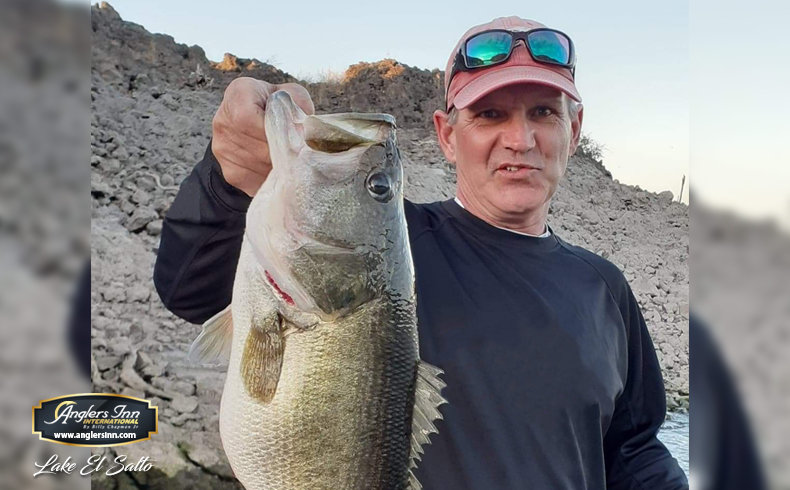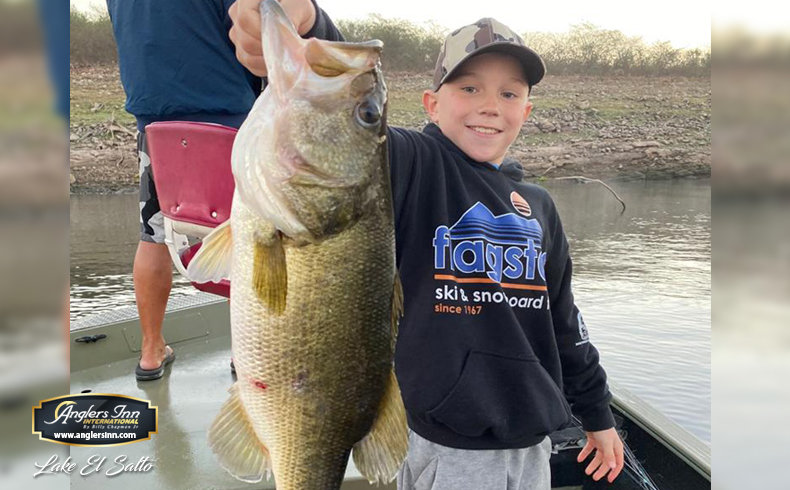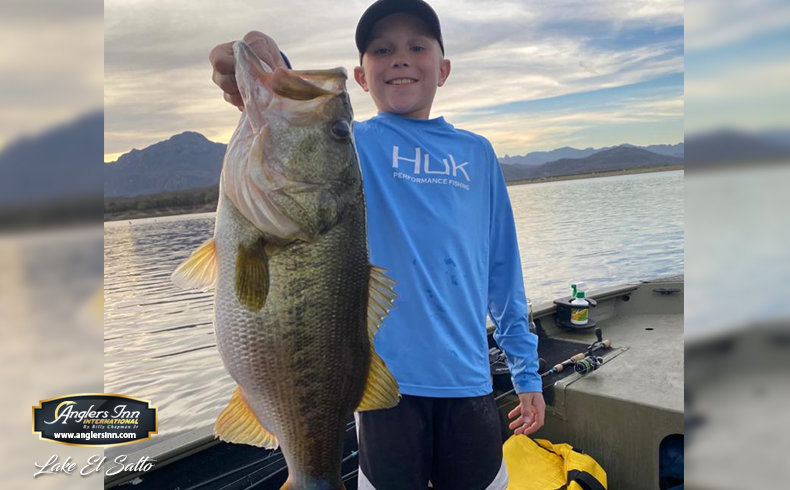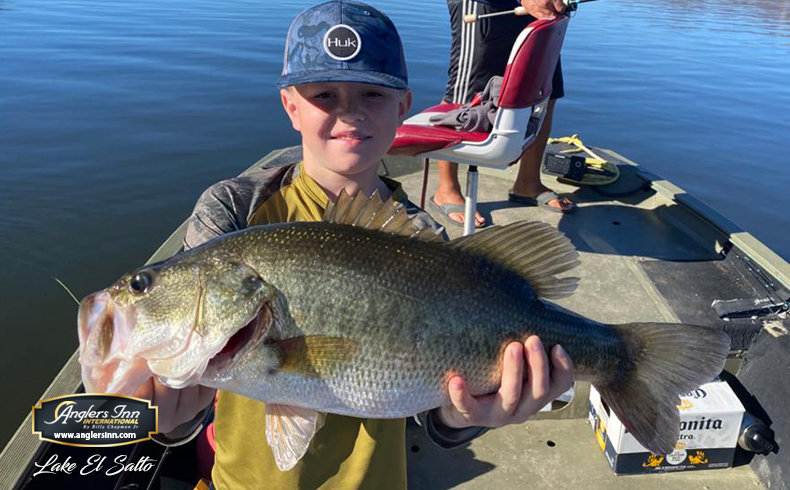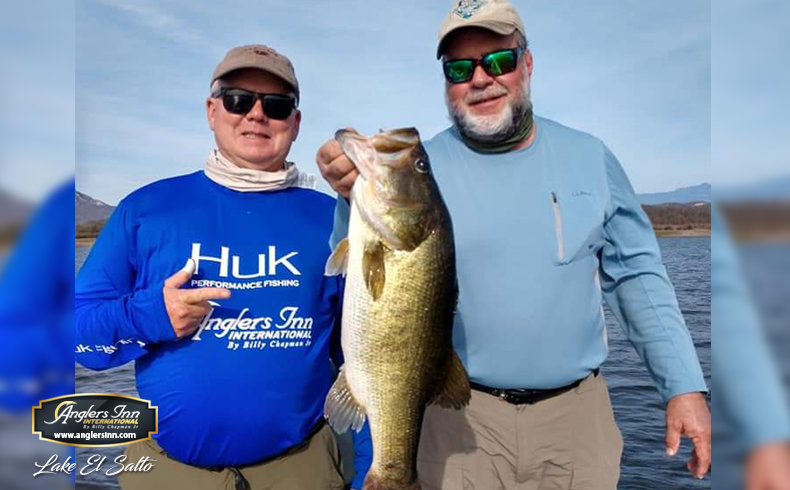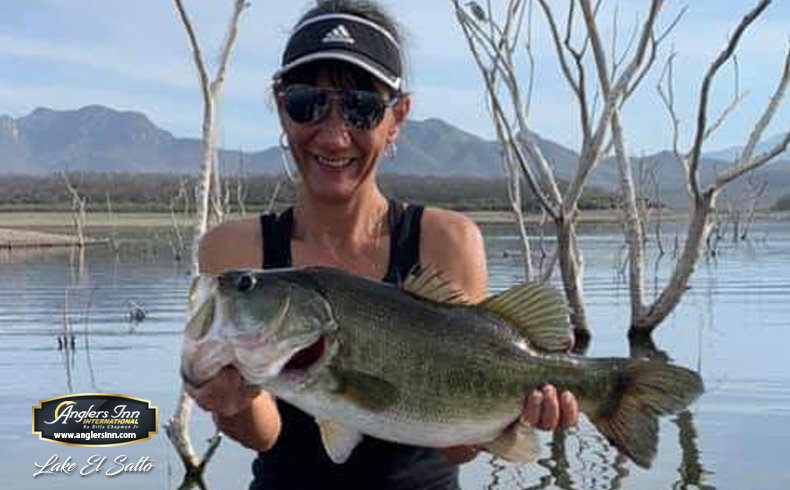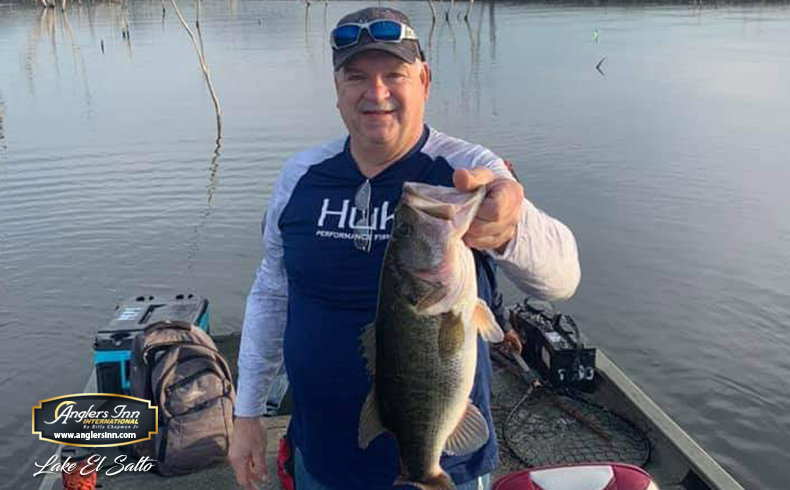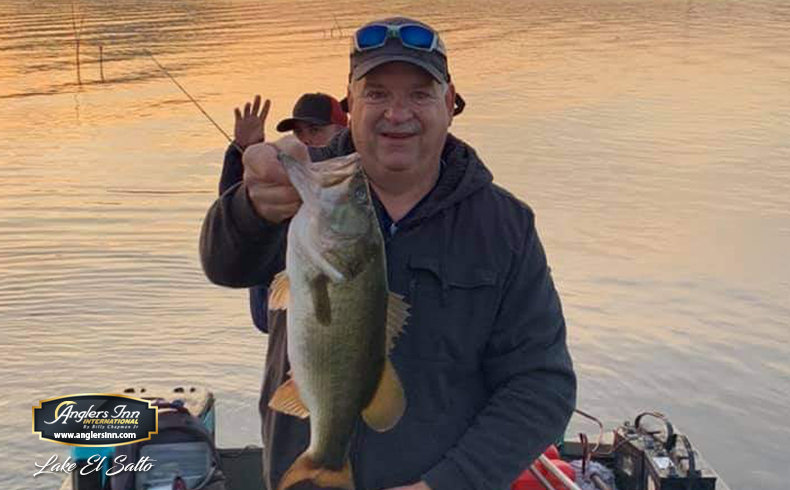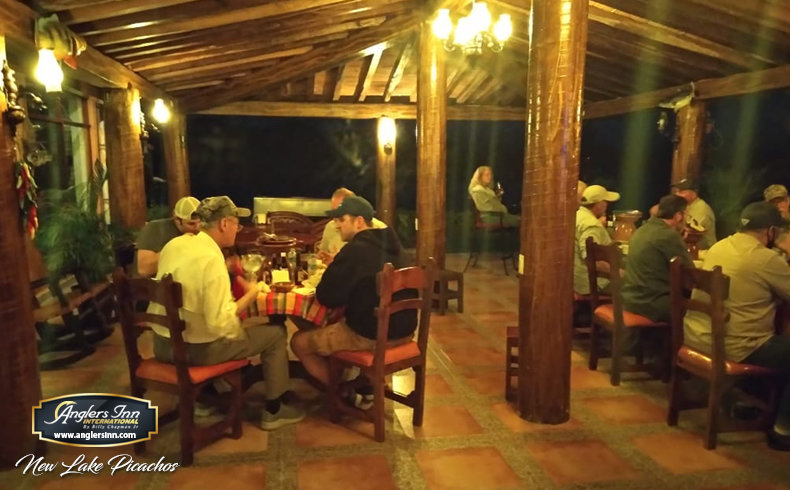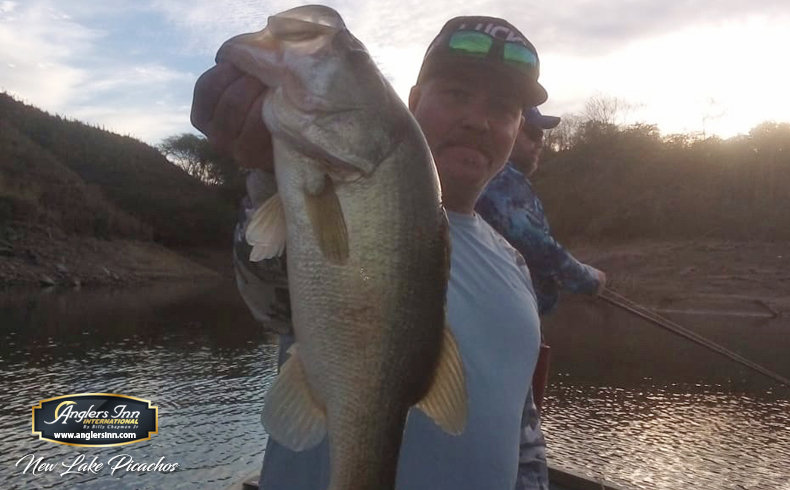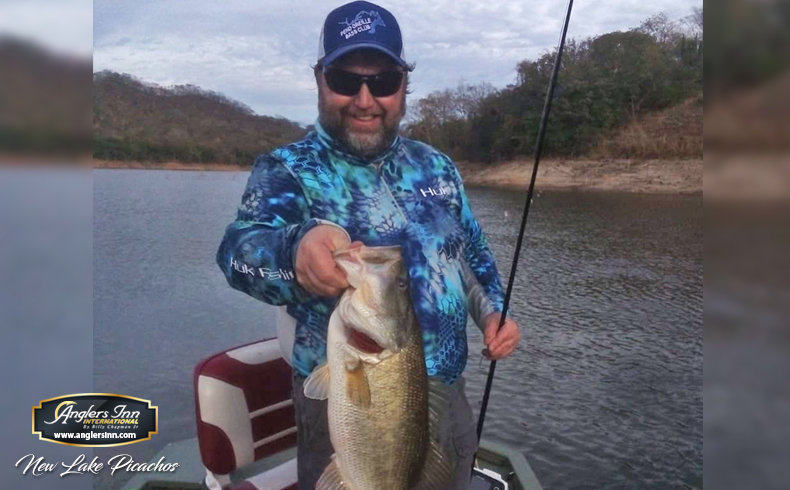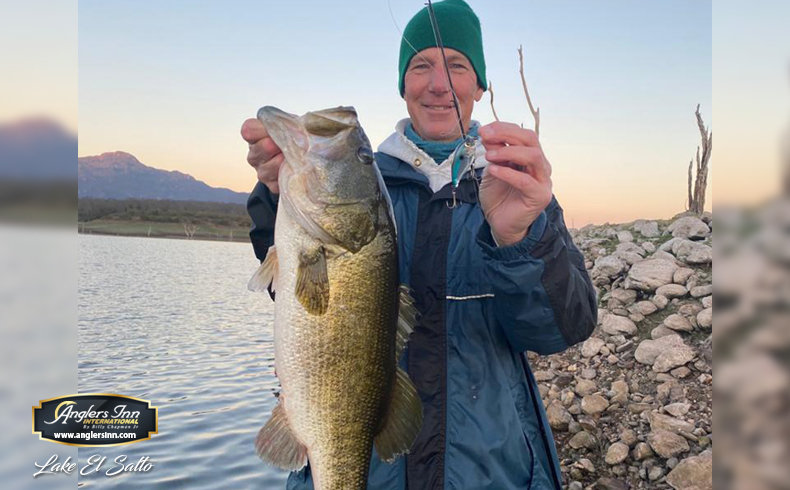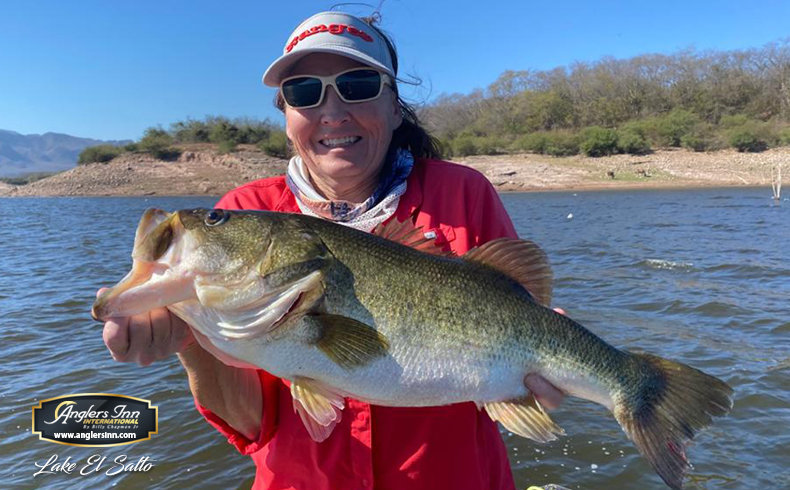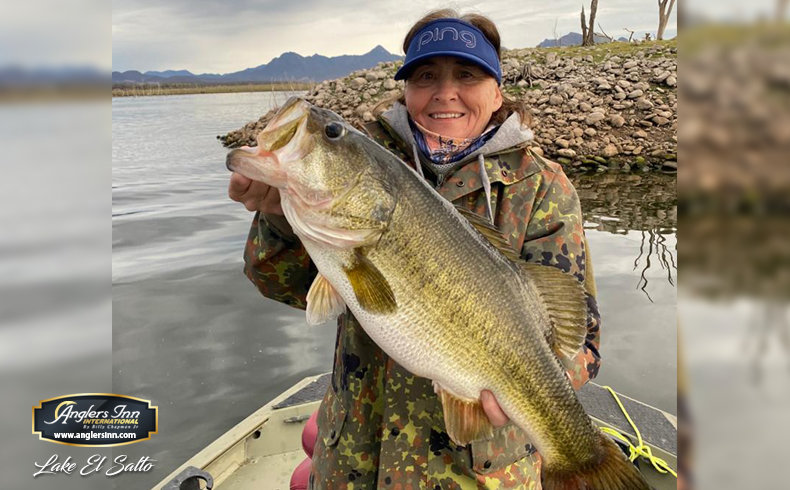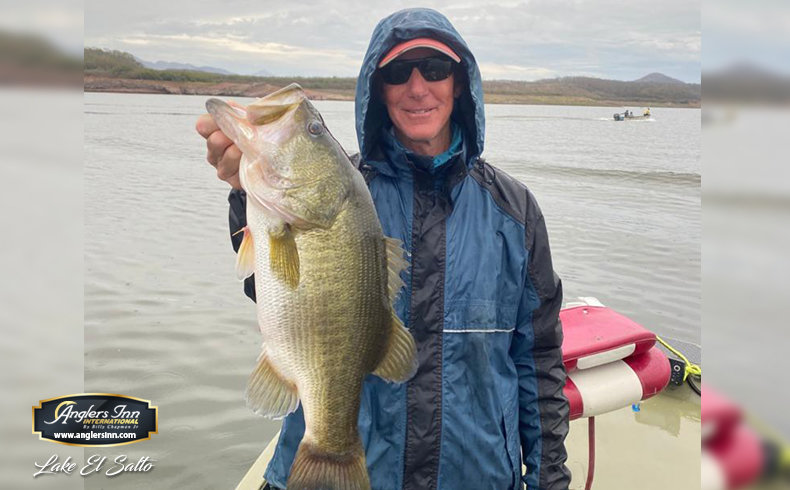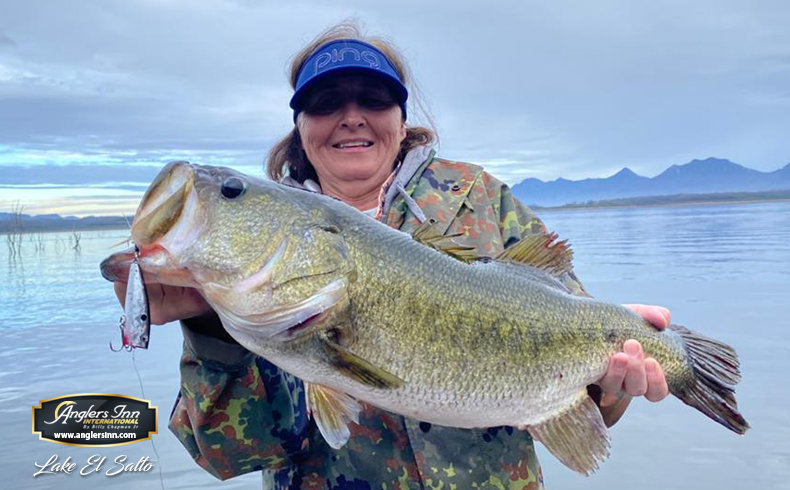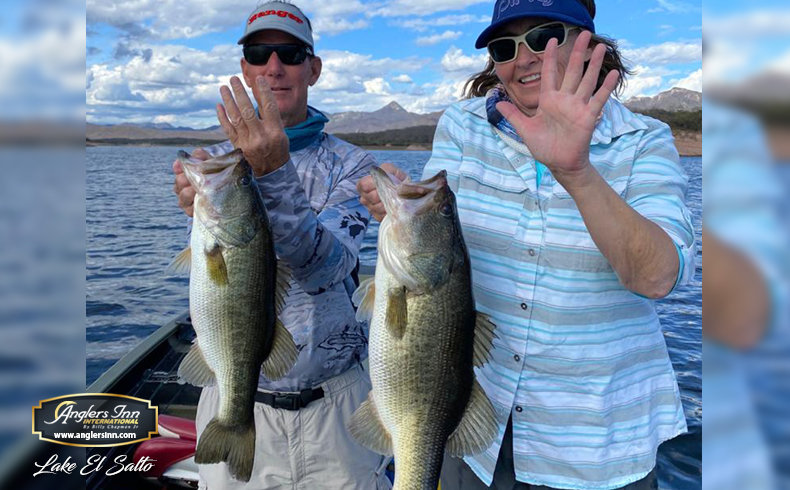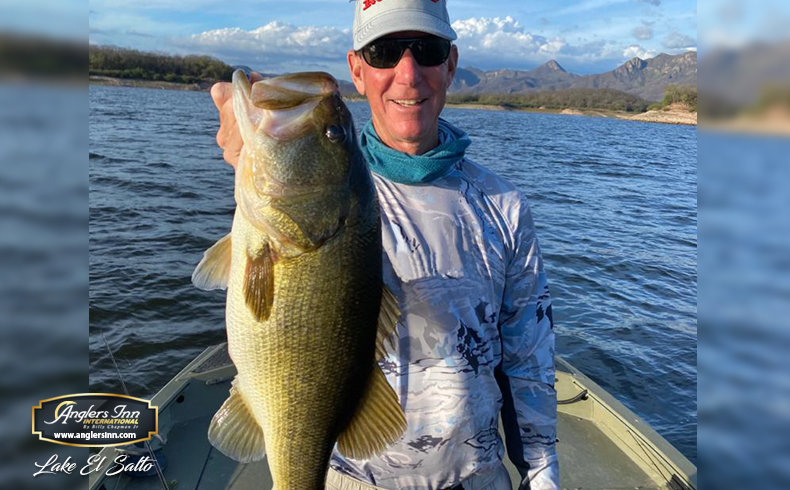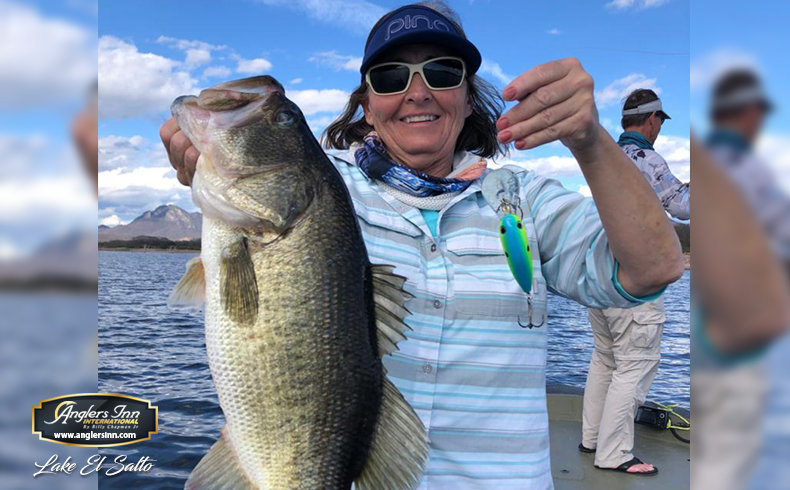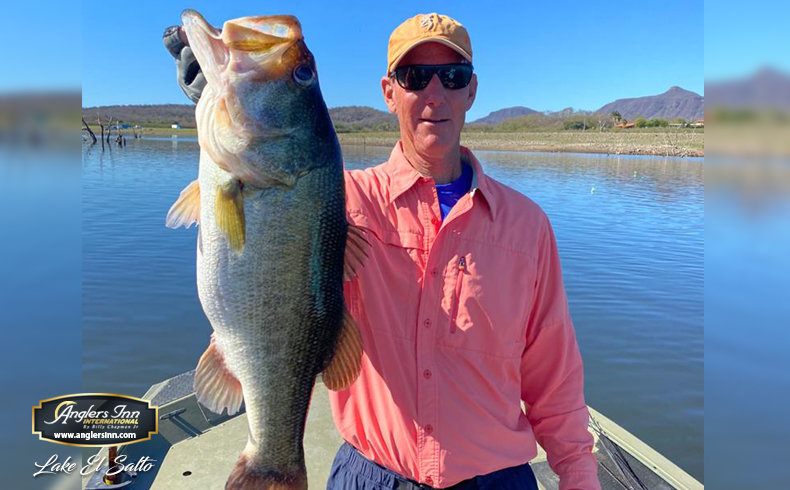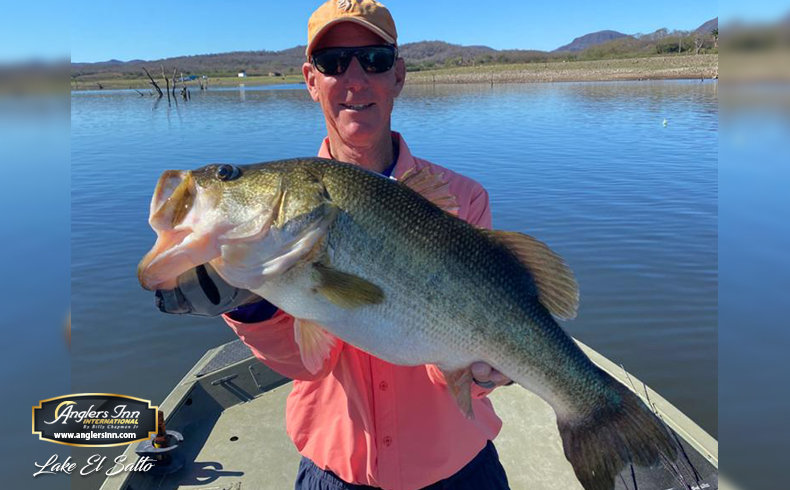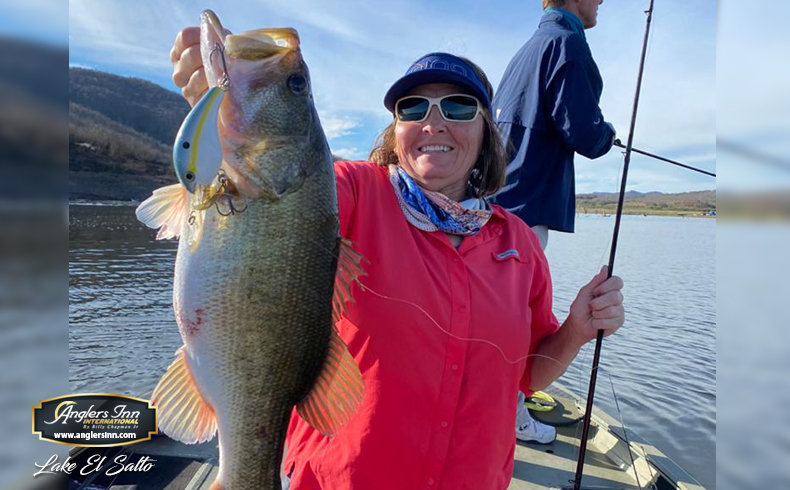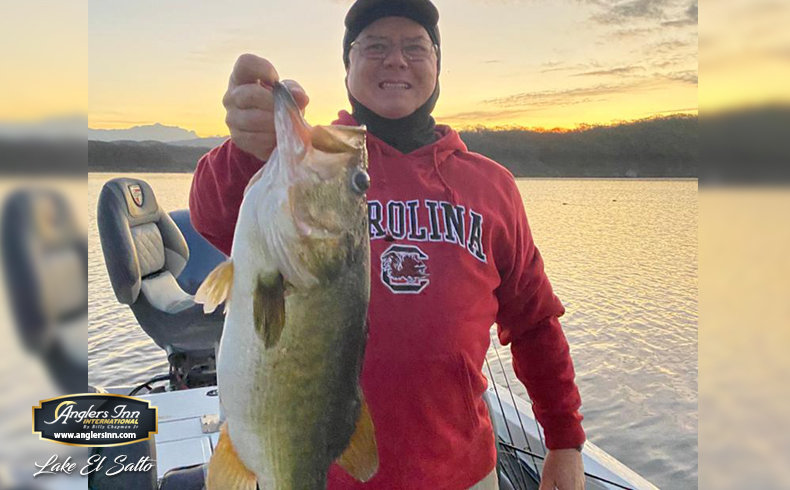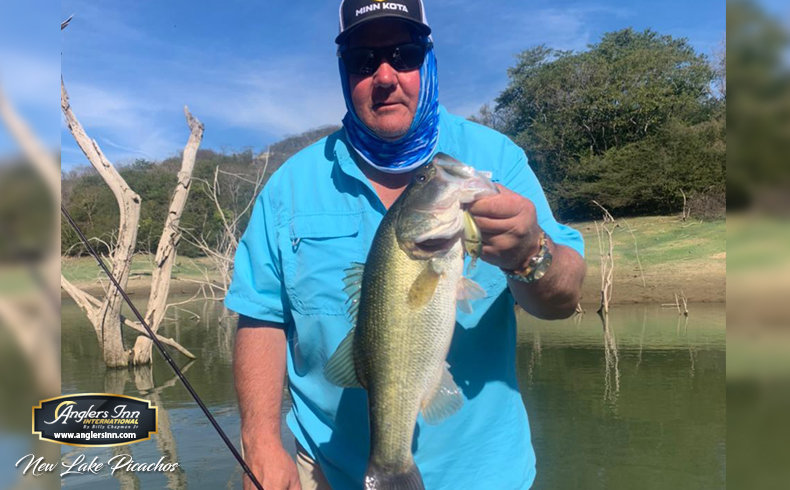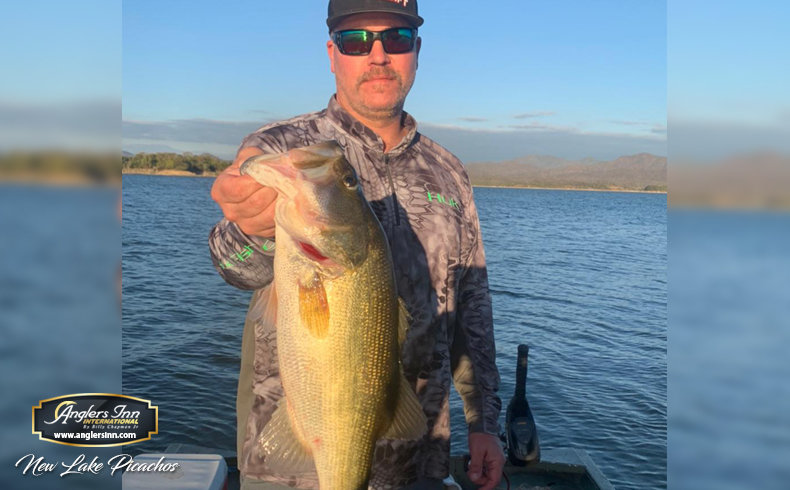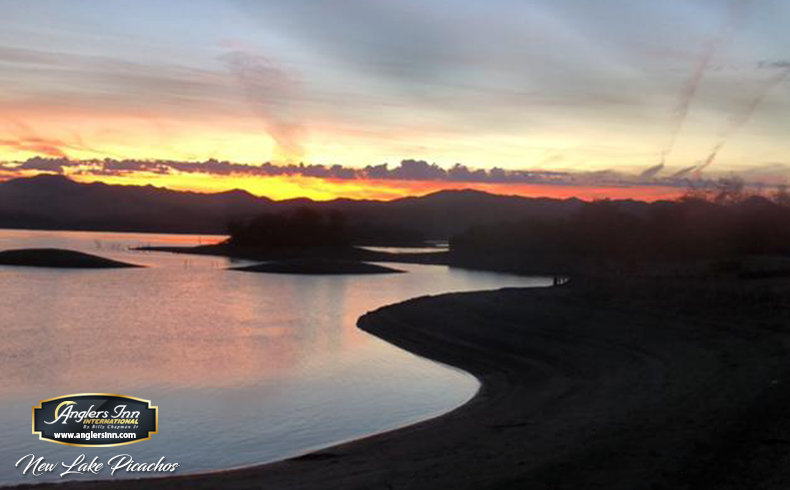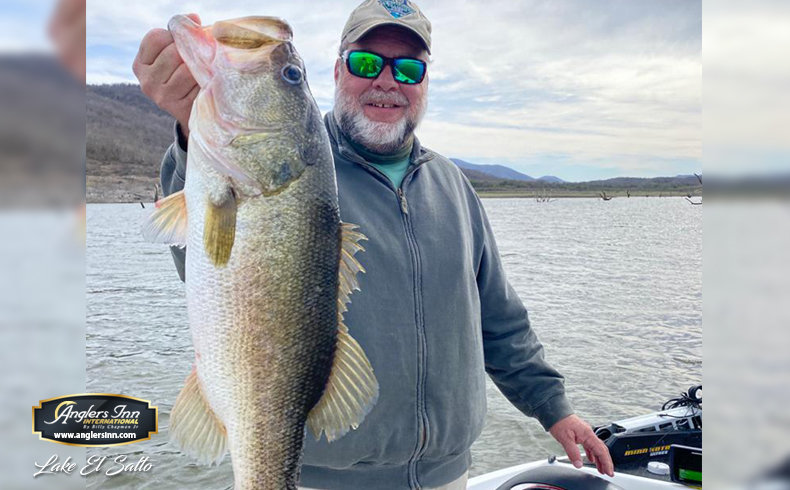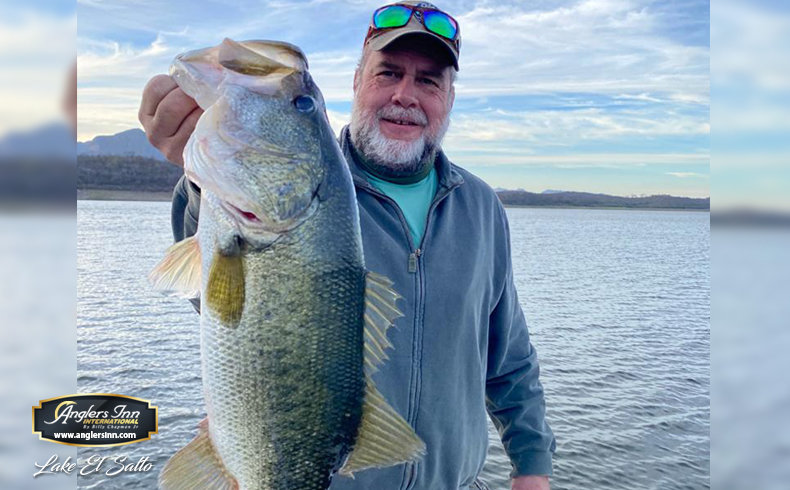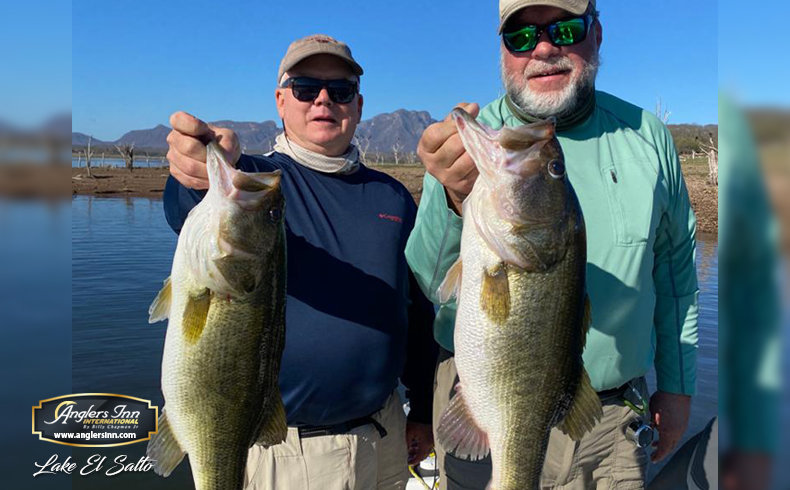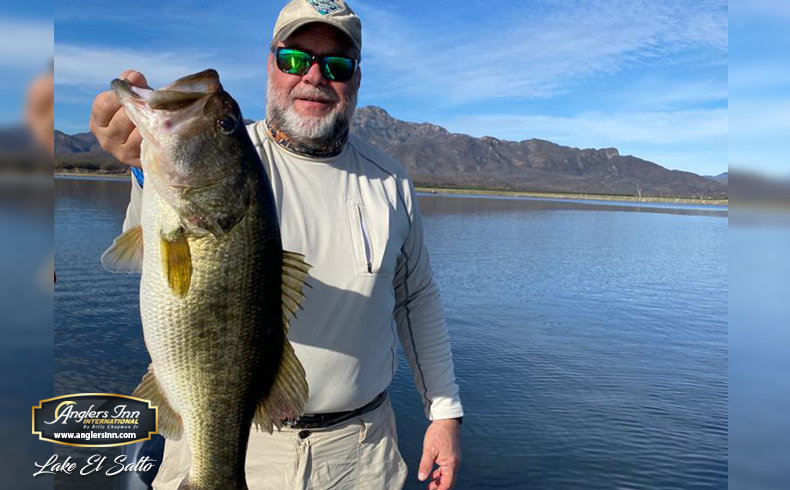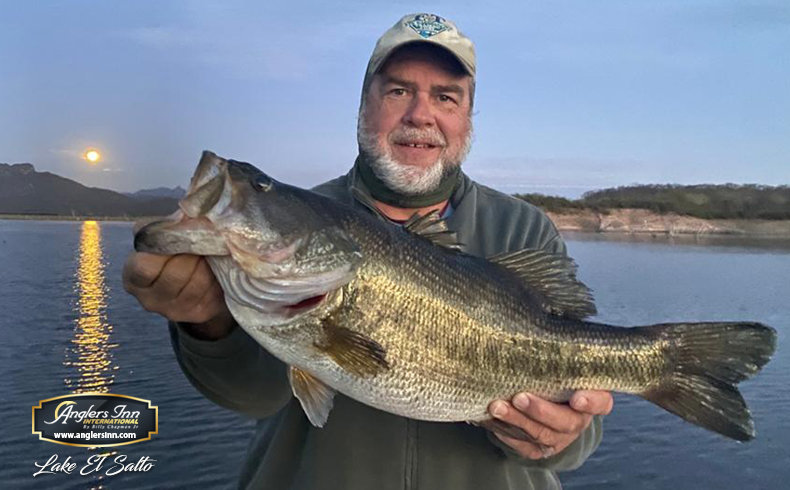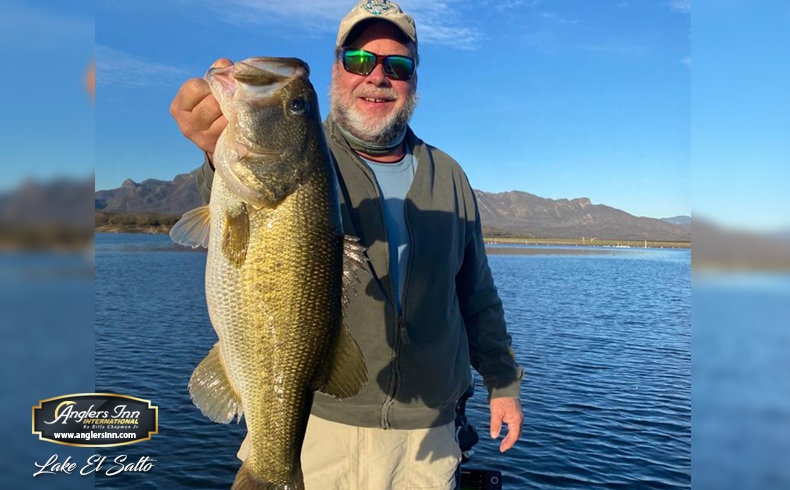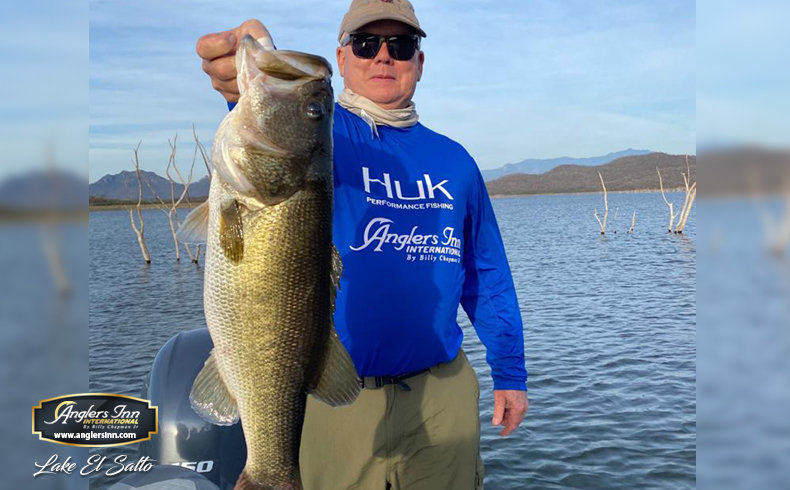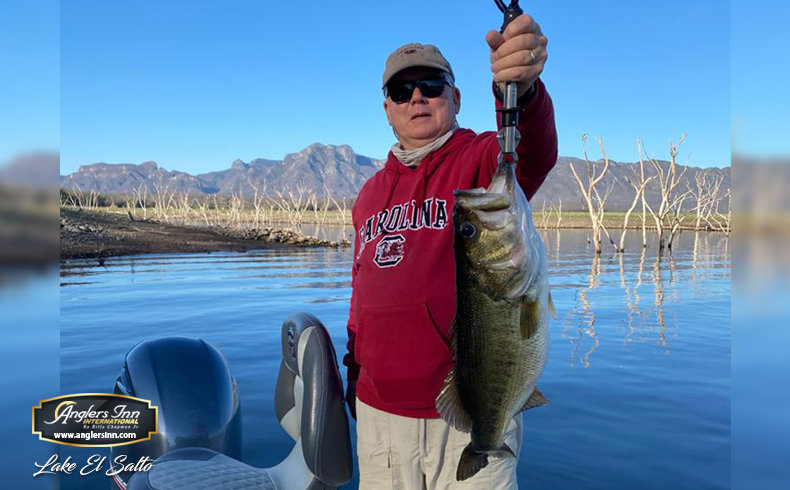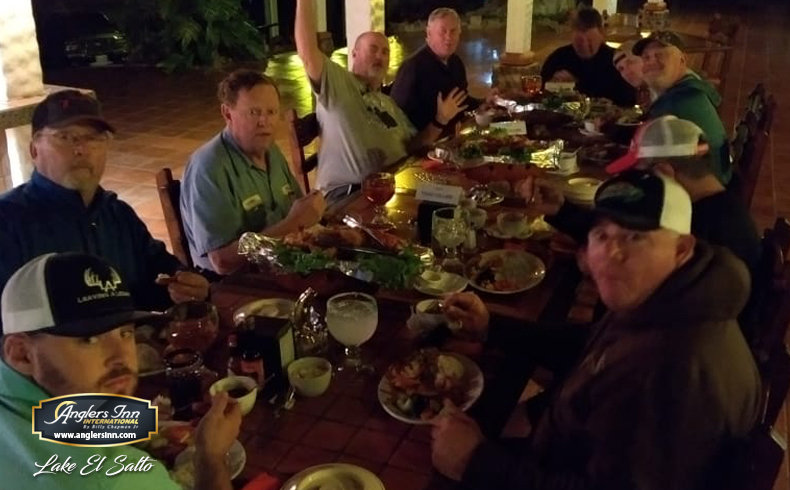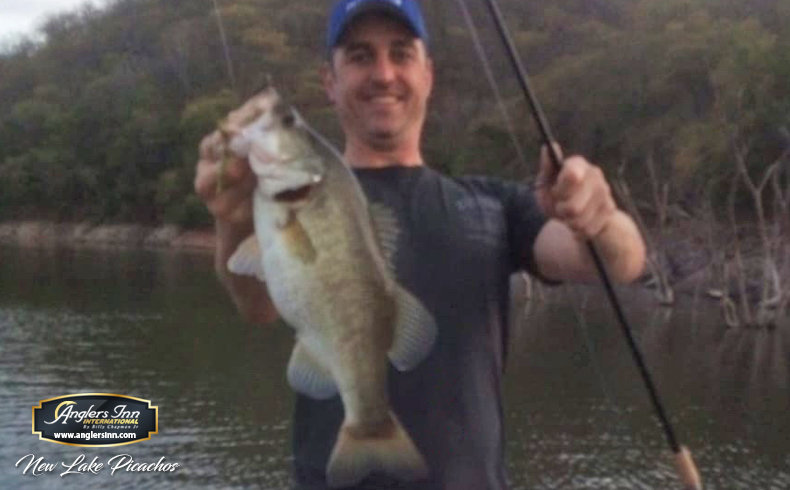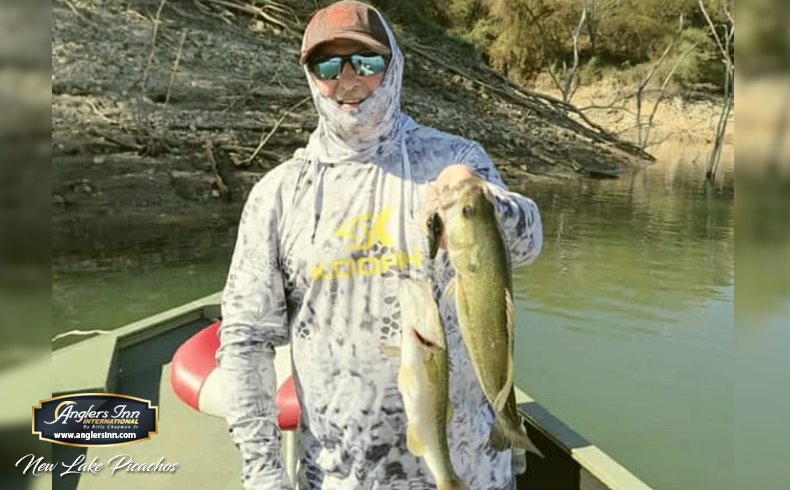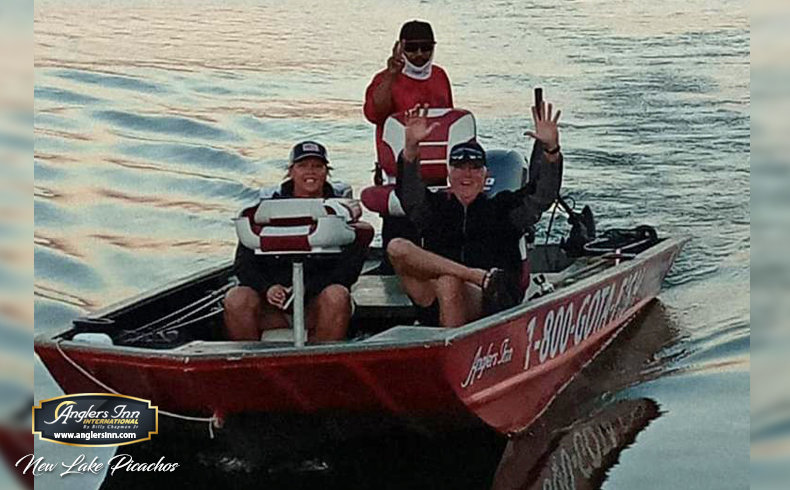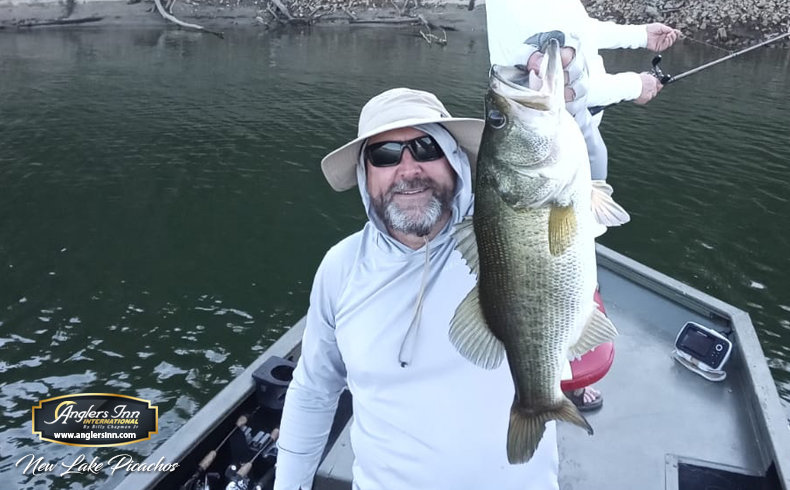 Thank you all for your continuing support and friendship throughout the ongoing pandemic. The safety of our clients, staff and families are of the utmost importance to everyone on the Anglers Inn team and we want nothing more than for you to remain in our family for many years to come. Accordingly, we continue to stay at the forefront of hygiene and testing protocols to make sure that those of you who are willing and able to enjoy Lake Picachos and Lake El Salto can do so.
And, to put it bluntly – the fishing has been incredible lately!

But first, some updates on process. We continue our enhanced cleaning measures and safety efforts, such as requiring masks on all staff and providing copious amounts of hand sanitizer.
As you may know, on January 12th the United States Center for Disease Control (CDC) instituted a new policy requiring all air passengers entering the United States to obtain a negative COVID test within 72 hours of their flight's departure to the U.S. This policy became effective on January 26, 2021. Currently there is no testing requirement to enter Mexico from the U.S.
In order to ensure maximum safety and convenience (and so that you will not have to miss one minute of fishing time) we have arranged with a local laboratory to come to the lake, swab your nose, and return your results within 24 hours. You will then have the appropriate documentation to present to the airlines. Unlike in much of the United States, this test is not free, but we will gladly absorb its cost to make sure that you are able to travel. Testing is also available at the Mazatlan airport. We never want to put you in a position where you are unsafe or outside of your comfort zone. Accordingly, if you need to reschedule an upcoming trip, please call the office and we will accommodate your request.
Now for the fishing. Whether it's because of reduced pressure, good spawn recruitment or some other combination of factors, both lakes have been fishing extremely well lately. We're seeing big numbers come in every day along with plenty of trophies. As we move into February, some fish have completed the spawning ritual, but we still have a couple of big waves to come, so the varied fishing that so many of you enjoy will continue. Whether you want to fish dirt shallow or out deep, fast or slow, for numbers or for size (or both), there's a bite or two that will accommodate your preferences.
One of the best ways to ensure satisfaction is to arrange a combo trip to El Salto and Picachos. My longtime friend Mike Ishikawa has visited El Salto multiple times annually for decades, but in recent years he's taken a liking to Picachos and spent more time there. That's where he started recently, and by following shade and bait he enjoyed a great bite.
"I had good topwater every morning at Picachos with a Pop-R in blue with silver," he reported. "The key was finding a location the day before that had shad that were breaking the surface, with a sloping bank. We found such a spot and fishing by myself got 32 fish one morning. To keep the bite going we just followed the shaded areas of the lake. In the afternoon I ran out of the 3.8" swimbaits --anything with a shad color worked for me – so I switched to a paddle tail worm, watermelon color. A stop and go retrieve on the bottom, letting it fall, worked just as well as the swimbaits. Fishing by myself I caught 119 on the first day and 124 second day. I caught 12 fish over 5 pounds, including two 7-pounders. I fished a half day the next morning and stayed at one spot the entire time, got lots of fish between 3 and 7 pounds, then left them biting to catch the van to El Salto."
Mike told us something you may never hear again: "Picachos was so good that it was too easy to catch them so I went to El Salto where there is a little more challenge." Apparently that challenge wasn't huge, because he continued to whack big fish. "On the first day my partner and I got into a fantastic jerkbait bite, on top of good topwater. We caught 123 bass in the morning. I let my partner use my Lucky Craft pointer suspending model and I was using a Yo-Zuri Crystal Minnow in a jerk-jerk- stop retrieve. The afternoon was very windy so we ducked into a sheltered cove and we had a consistent bite on lizards and wacky 6-inch worms. The next morning we had a good bite on Ricos and later we got them using swimbait, and 5-inch white jerk baits with a 1/4 oz underbelly weight, slow jerky retrieve. I got an 8-pounder on the jerk bait, on top of four more that went over 5 pounds."

Mike wasn't the only longtime friend who had to escape the craziness at home with a Mexican cure. Joe Street of Texas has been to El Salto approximately 30 times since 1998 and has also been to Picachos three times. He advised that even though our fish are hungry, at times they'll show a decided preference for one standard lure over another. He caught 75 to 100 per day this time around – "depending on how hard you wanted to fish" – and a black and blue 10-inch Power Worm was generally more productive than a watermelon lizard. His biggest fish was in the 10 pound range "but I lost much bigger fish on big swimbaits. The best big fish bait is a swimbait in shad, white or chartreuse."
Jim Huson of Arkansas has been to El Salto even more than Joe Street – probably 40 times. "These trips are the best in fishing and service," he said. "I'm planning two more trips between now and June. No place better. I've fished most every lake in Mexico but I still keep coming back to the same place. It's just the best." Jim has caught 45 double digits over the years, up to 12 pounds 6 ounces, and his favorite lures are lizards and 10-inch worms in either black/blue or California 420. On this trip, he found the opposite to be true of what Joe experienced – an 8" watermelon/chartreuse lizard was most productive and led to numerous fish over 8 pounds.
Finally, Terry Gast of Texas came for a combo trip and found the bite at both lakes to be wide open. At El Salto his best lures for bigger fish were a square bill, Senkos and lizards. At Picachos his best producers for big fish were a 10XD crankbait and swimbait. He also aught numerous fish on a bone-colored Zara Spook, a white fluke, a lipless crankbait and a Fat Free Shad.
Terry reported that he averaged 175 fish per boat per day at Picachos and approximately 75 per boat per day at El Salto. His first piece of advice is to make sure that you are properly geared up for cranking. "My arm was about to fall off from working that big 10XD as long as we did," he joked. The payoff was worth it though. "We had multiple 'double' hookups on a single crankbait, and I actually caught two bass at the same time over 6 pounds on the KVD 10XD."
You may have noticed by now that our anglers have continued to experience success in recent weeks with a fairly wide variety of techniques in a broad range of depths. Our guides are aware of your skill set and your preferences and their vast long-term knowledge of the lake allows them to adjust accordingly. Don't let anyone tell you that there's just a single pattern going on at any one time. Just like November and December and January, at some point this month, someone will catch their personal best on topwater and someone else will catch the limit of their lifetime with a crankbait that goes deeper than they thought possible.
Don't forget an ample supply of soft plastics – but we also recommend the Berkley Dredger, the Warpig, some topwaters like the incredible Choppo – and several of our guides like to take trophy seekers out hunting with a meaty flipping jig or football jig. They're all part of the puzzle.
Prime dates at both Mexican lakes for 2021 are almost gone, and with postponements due to COVID-19, we've rescheduled a lot of people further reducing the available dates. As noted above, fishing has been exceptional, so I recommend blocking out your vacation sooner rather than later If you know when you want to come, please contact us as soon as possible to make sure you get your preferred time slot. As indicated above, you should also consider either a trip to Picachos, or a combo trip involving both lakes. Do you want to work on your flipping? Wear your arm out with topwaters? Find out what a glide bait bite feels like? This is the place to do it. You can literally expect to catch 100 fish a day if you are even semi-competent, and you can do it just about any way you want. Bring pounds and pounds of plastics because it's possible to decimate even a healthy supply. It is only going to continue to get better. We've only tapped a small portion of its potential.
Picachos is just 55 minutes from the Golden Zone of Mazatlan, so it's even perfect for day trips, but for you hard core guys, if you can't decide which lake to visit, a combo trip is the way to go. Our new dining room sits right at the edge of the lake and you'll be tempted to make a few casts between sips of your margarita.

Remember, our goal is to make your trip as hassle-free as possible, and one step in that direction is that we now have loaner rods for everyone to use at no cost. Thanks to our newly-developed partnership, our lodges now have a varied supply of St. Croix rods. "They made fishing pure pleasure," said one recent guest. These technique-specific rods rods are the real deal, folks, and we are committed to giving you the best possible tools to land that fish of a lifetime. You don't need to travel with a heavy and burdensome rod tube anymore if you don't want to. Both lakes have an ample supply ready for you to use. We're seeing fewer and fewer guests bringing their own rods. With the St. Croix sticks tailored to specific techniques, and available in a wide range of lengths and options, so really can't go wrong…and it makes packing much easier to just bring your reels and tackle.
By now you've also likely seen on social media some of the footage that Humminbird and Minn Kota shot at our facilities as part of their One Boat Challenge (www.oneboatchallenge.com). The episodes are now dropping regularly, so be sure to go check them out. They'll convince you that not only do we have an incredible fishery, but that you need to get some of these products on your own boat at home.
If you haven't seen it already, be sure to click on our website at www.anglersinn.com. We've had it up since early 2017, and the feedback has been tremendous – especially from guests who've found pictures of themselves with big fish gracing the site. Our theme is "Making Every Angler's Dream Come True," and while our web presence is no substitute for a trip to Mexico or Brazil, it's the next best thing and a valuable tool for planning your next trip. We continue to update it with new information and items constantly, so don't forget to hit us up regularly.
Just as we set the standard for international fishing trips, we want to set the standard online, too. The new site includes information about all of our properties, pricing and bios of our staff. We also update it regularly with new videos on our "Anglers Inn TV" channel, and provide detailed monthly reports like this one.
Whether it's your first trip to an Anglers Inn property or your 40th, we hope that this site will provide all of the information that you need, but if it doesn't we're always just a phone call or email away.
While we often provide a generalized list of lures that work throughout the year, there are times when specific bites are ongoing and we don't ever want you to arrive under gunned. Monitor the website and social media for updated info, and if you're ever in doubt about what you need to bring, please call us or email us. We want to make sure that you're outfitted properly to make the most of your vacation.
If you've received this report from a friend, please be sure to sign up for future mailings at www.anglersinn.com. If you know a friend who would benefit from these newsletters, please make sure that they are receiving them, too.
---