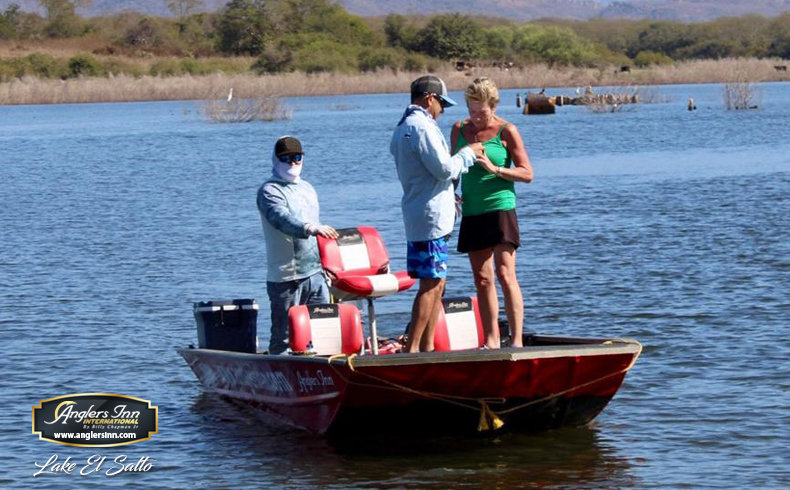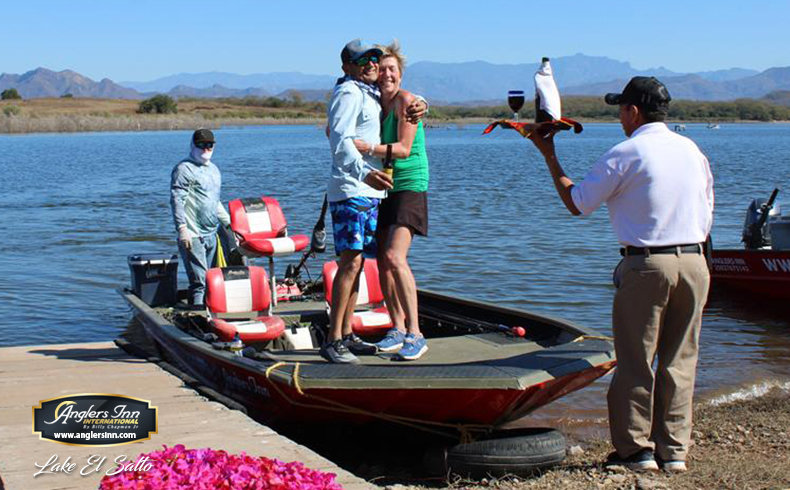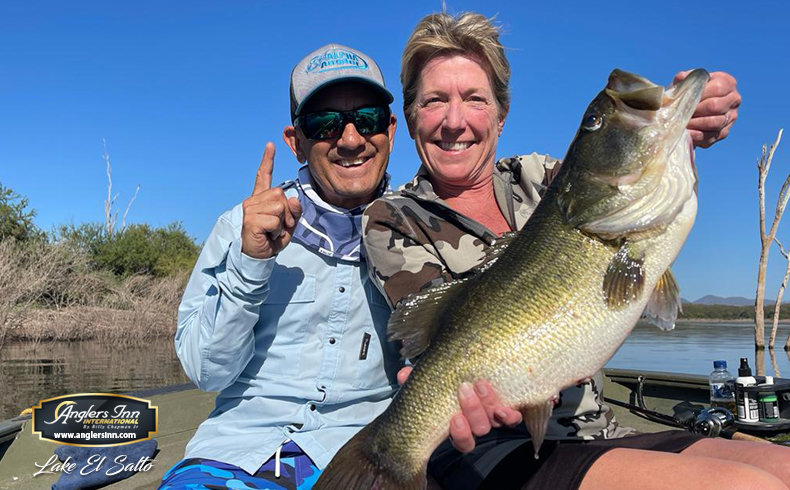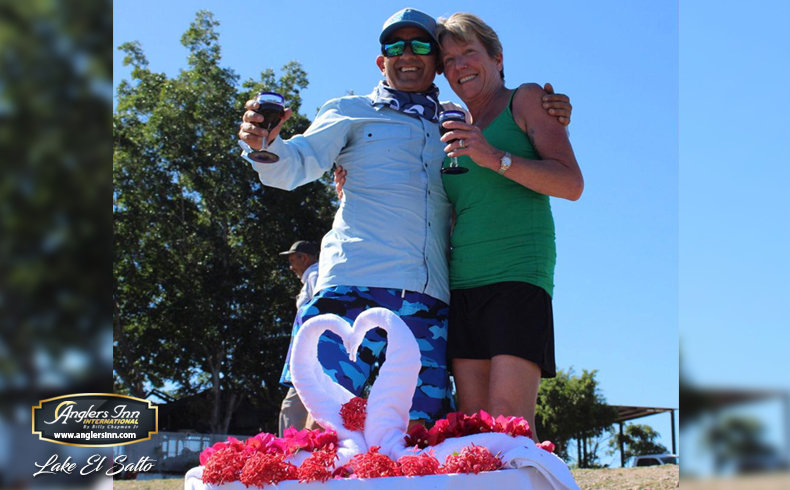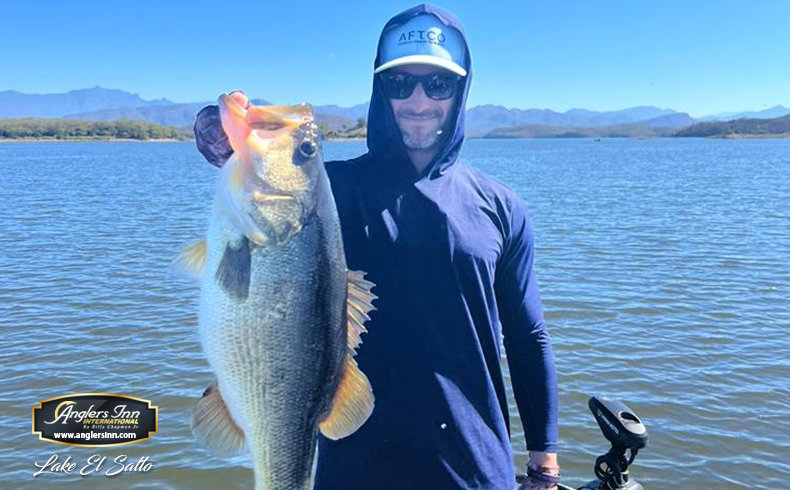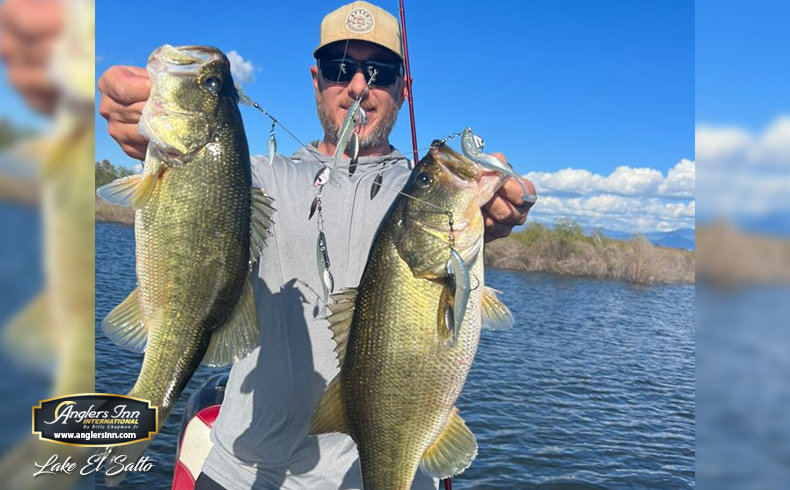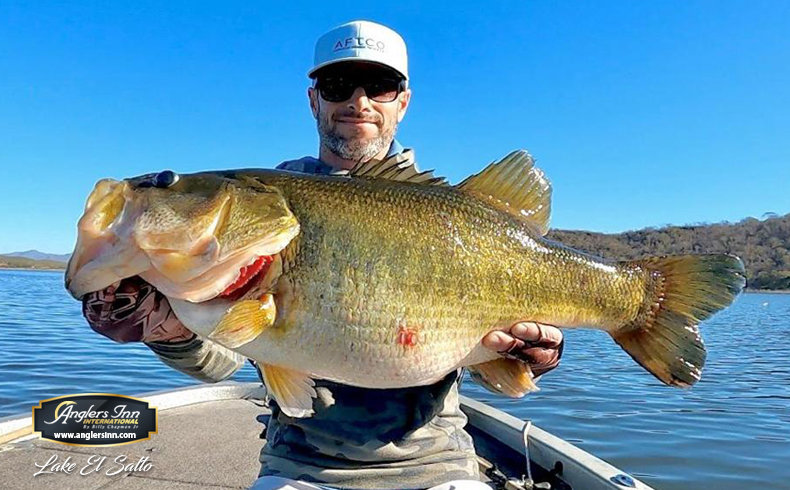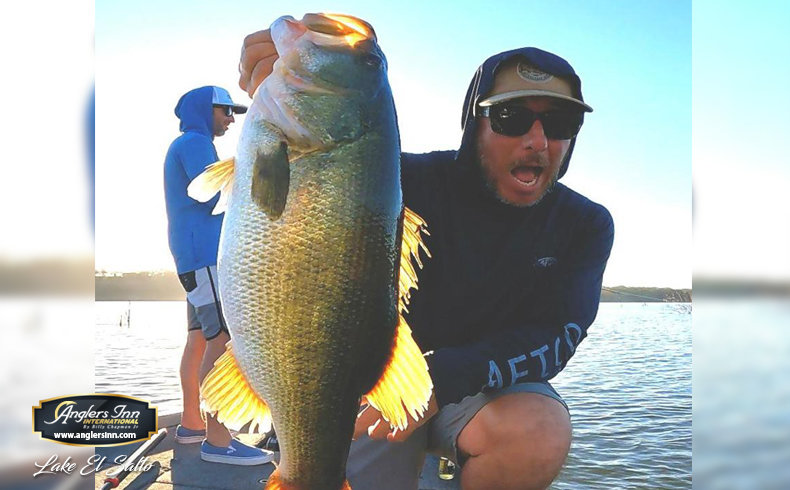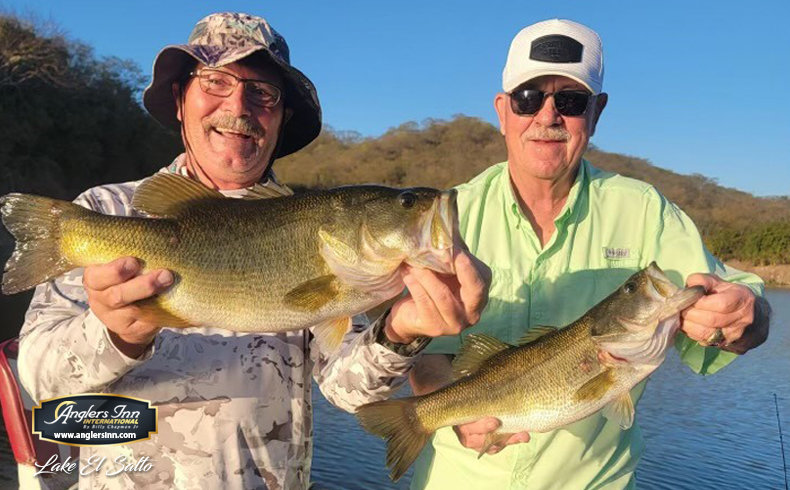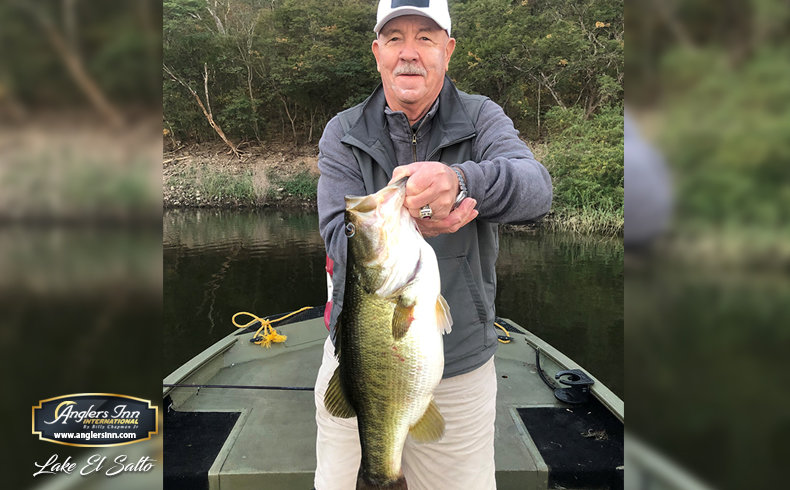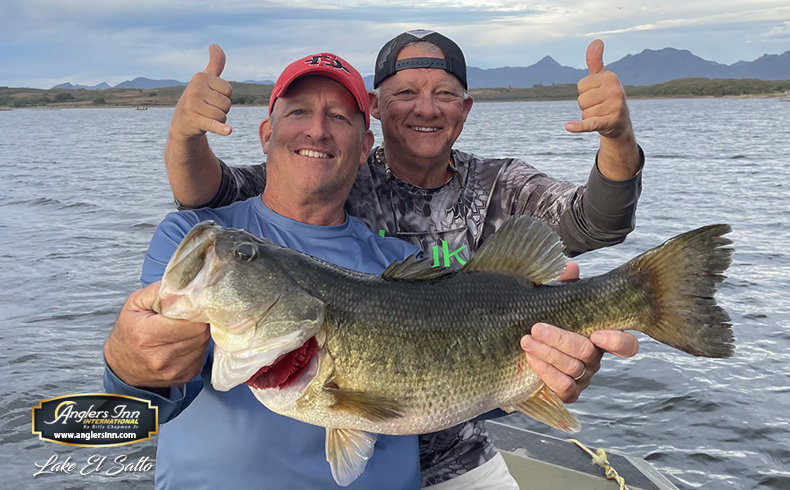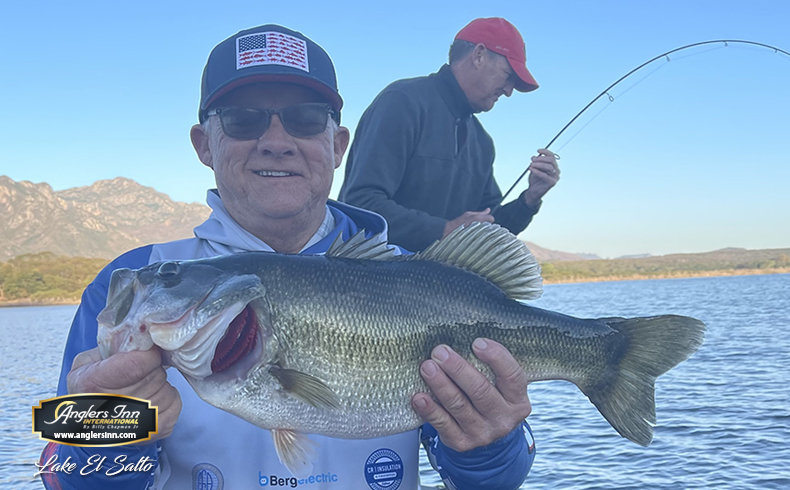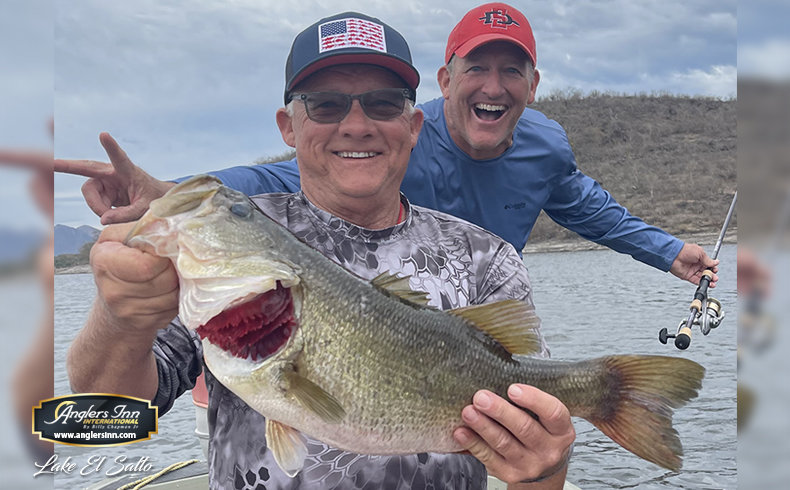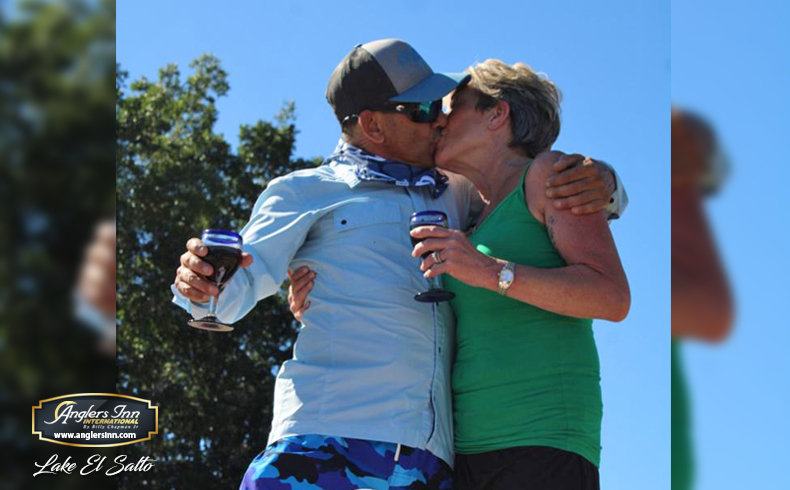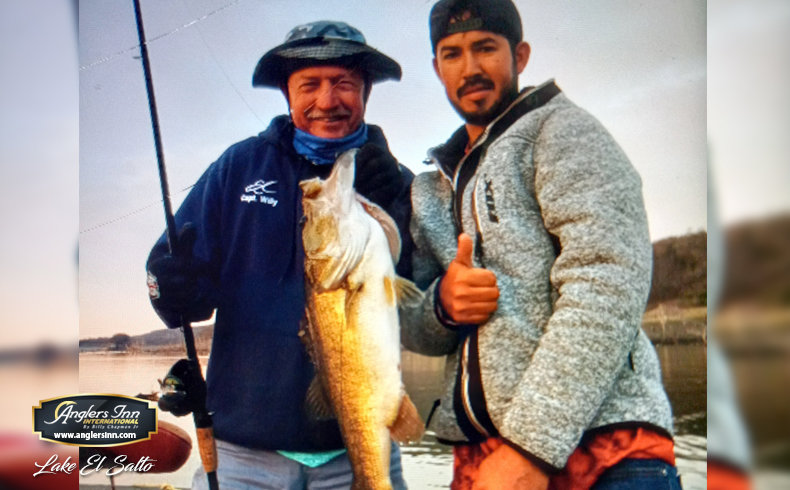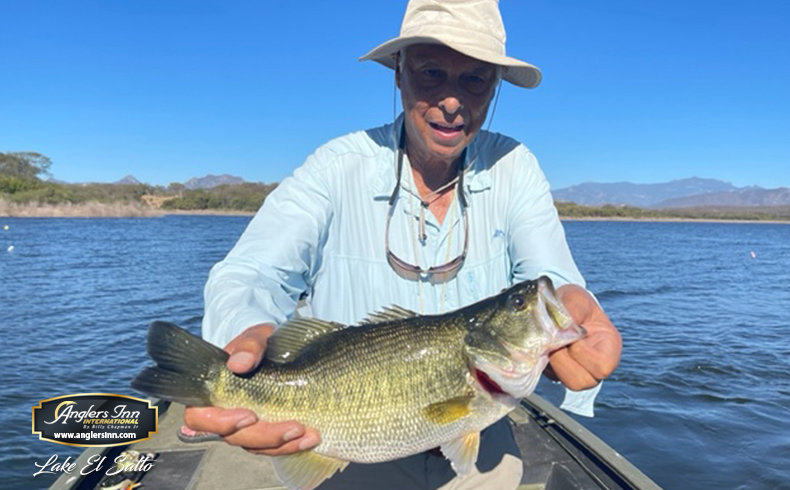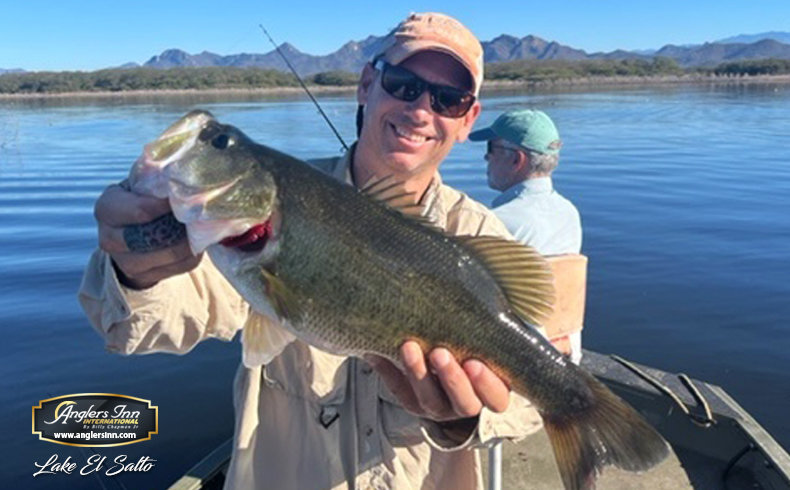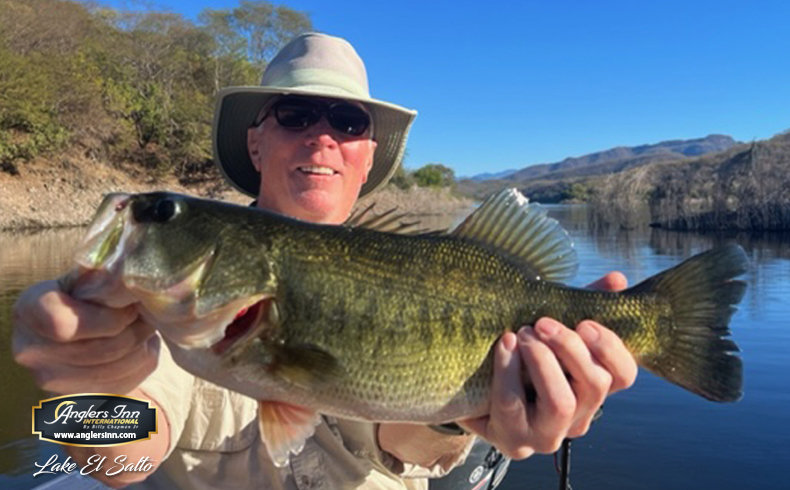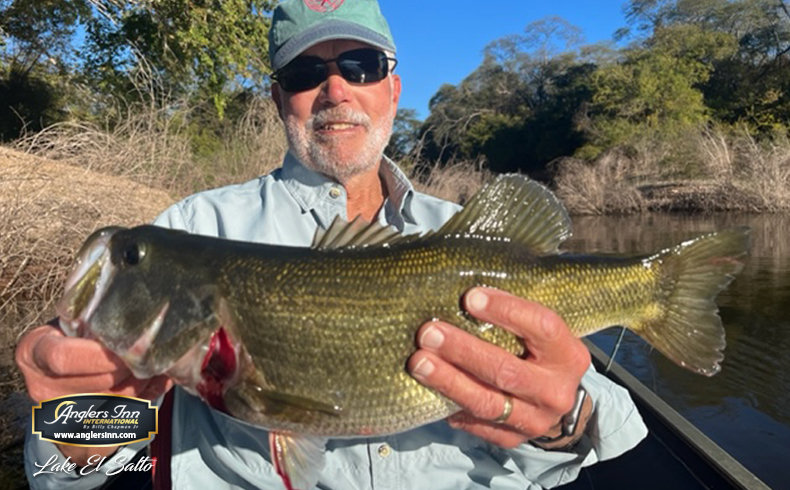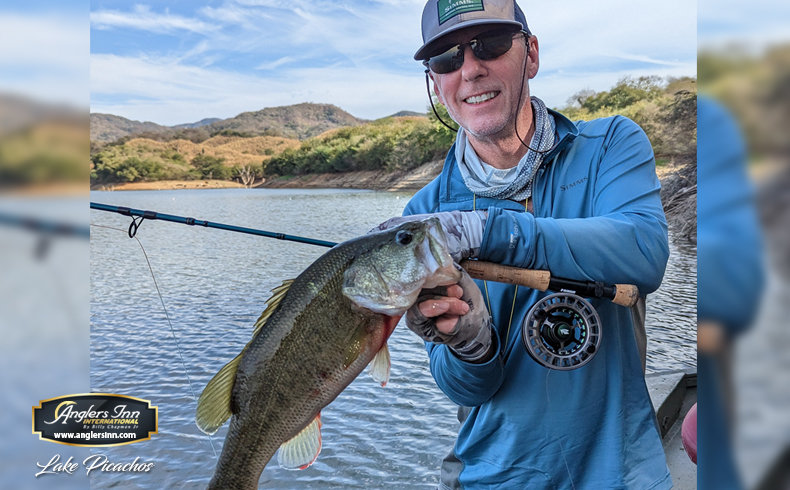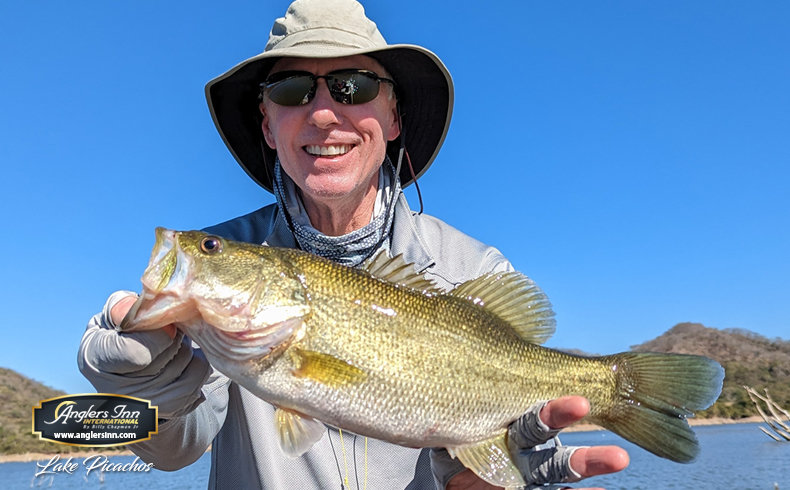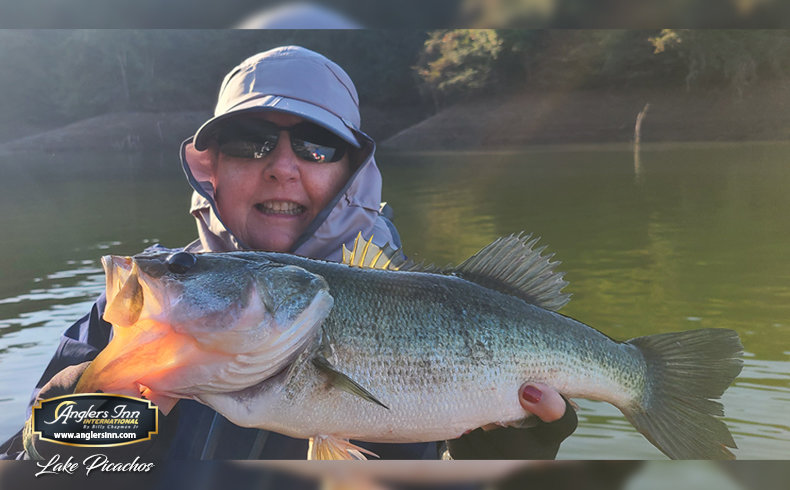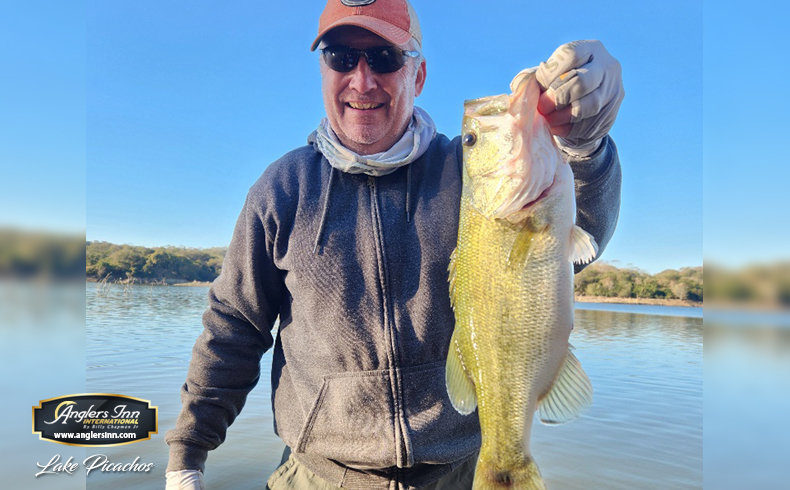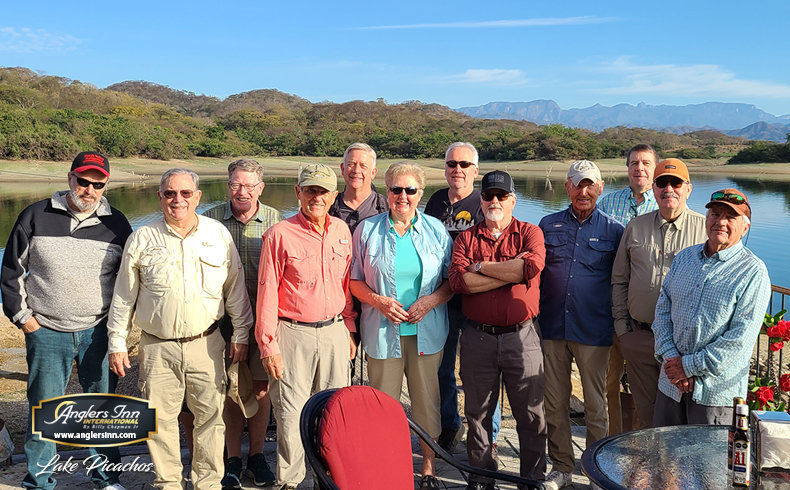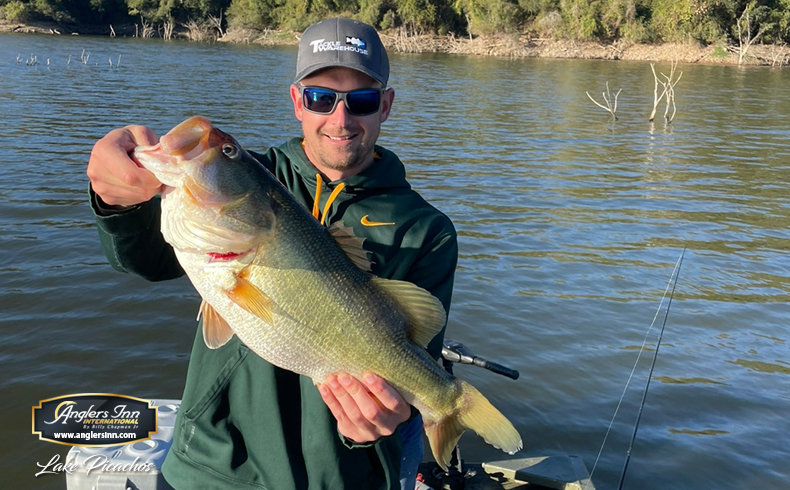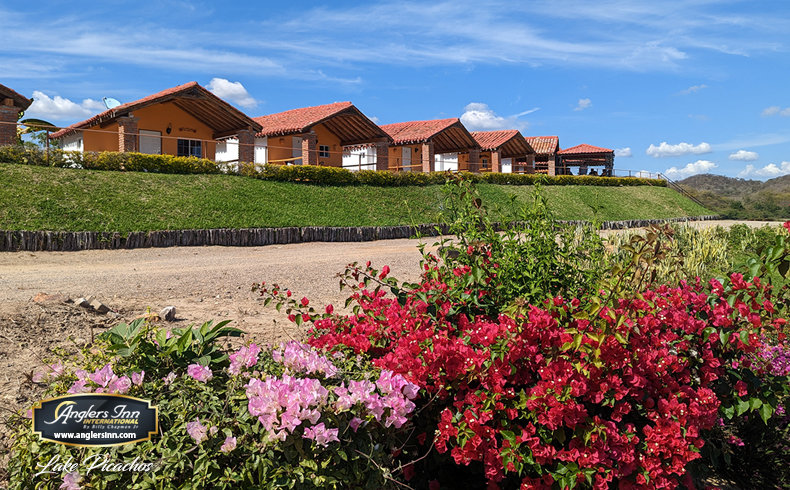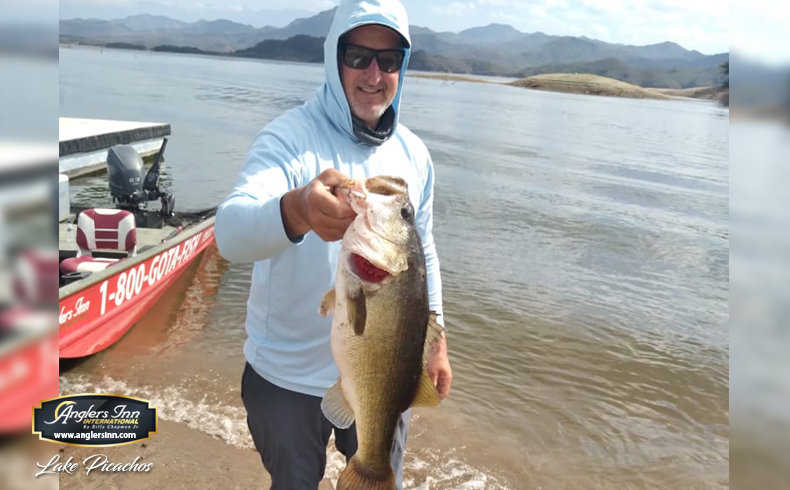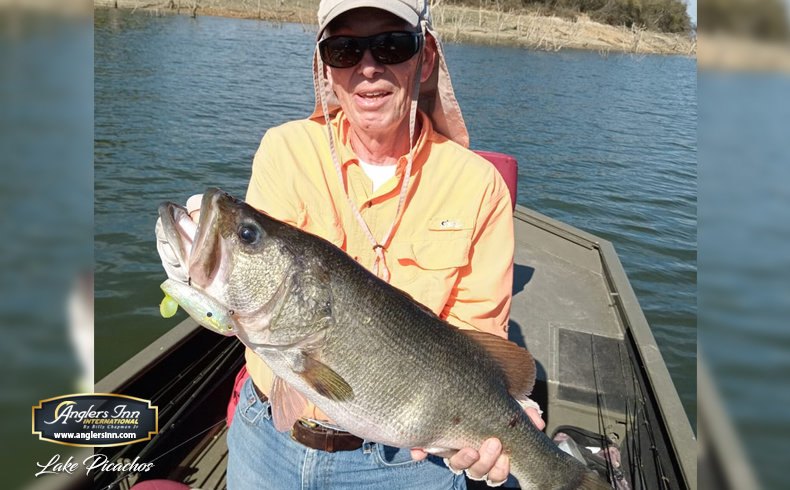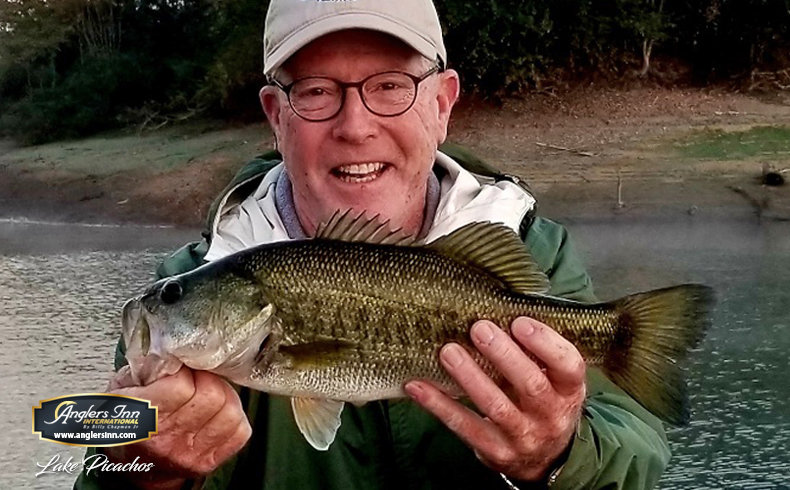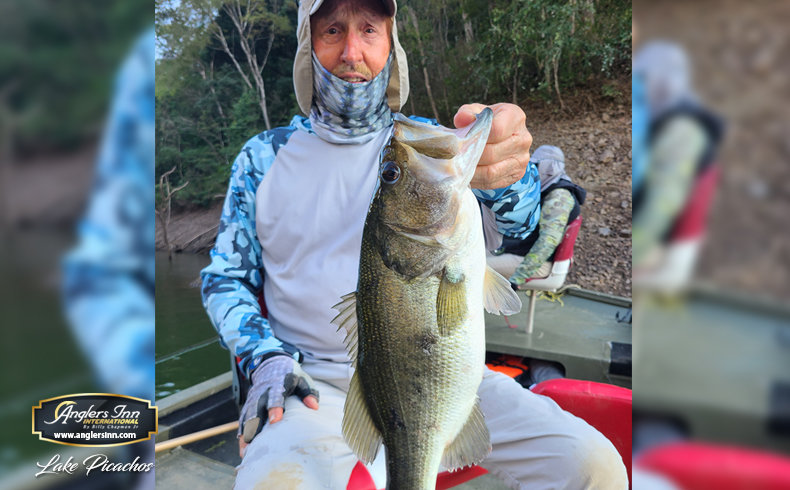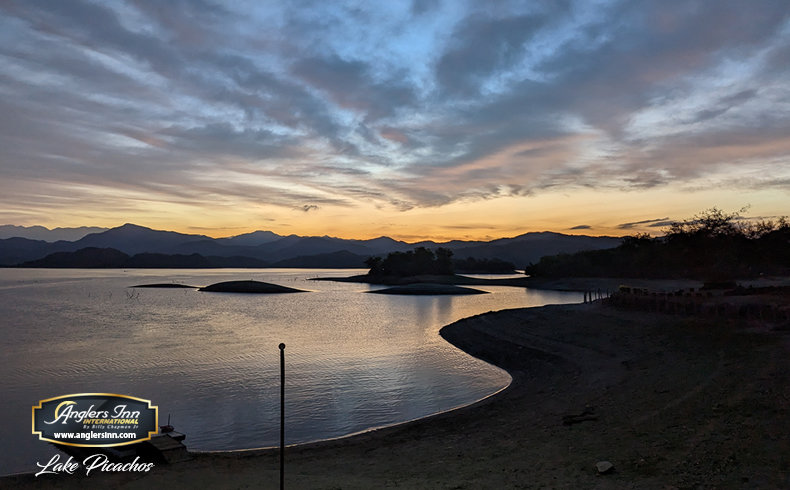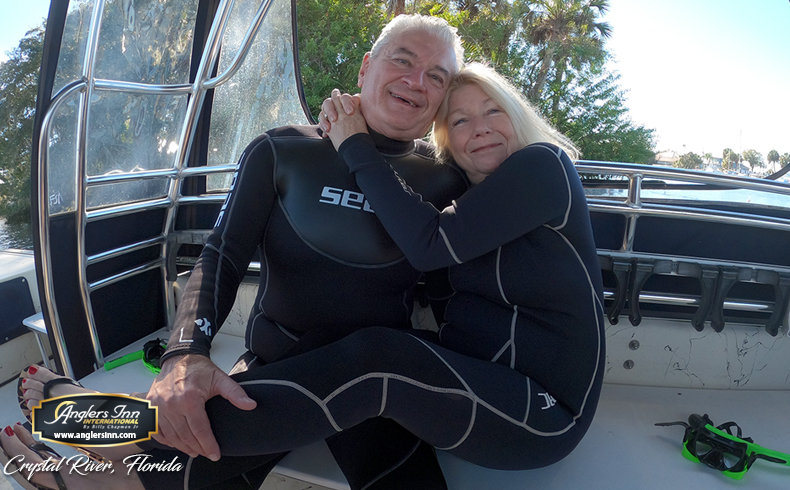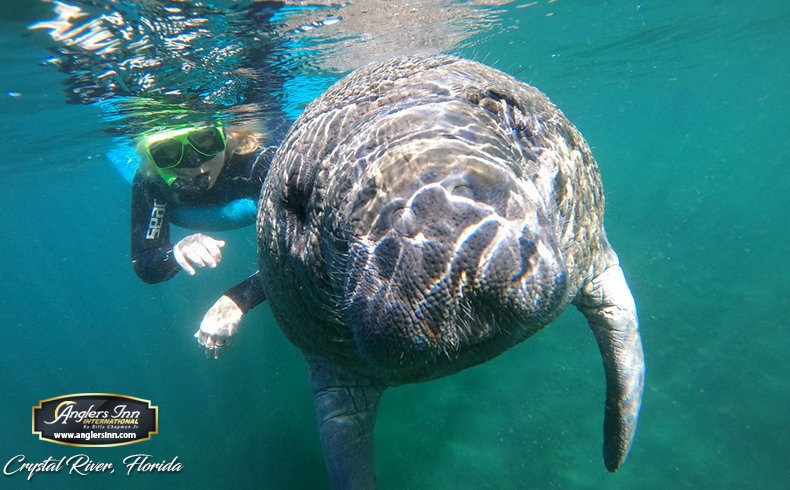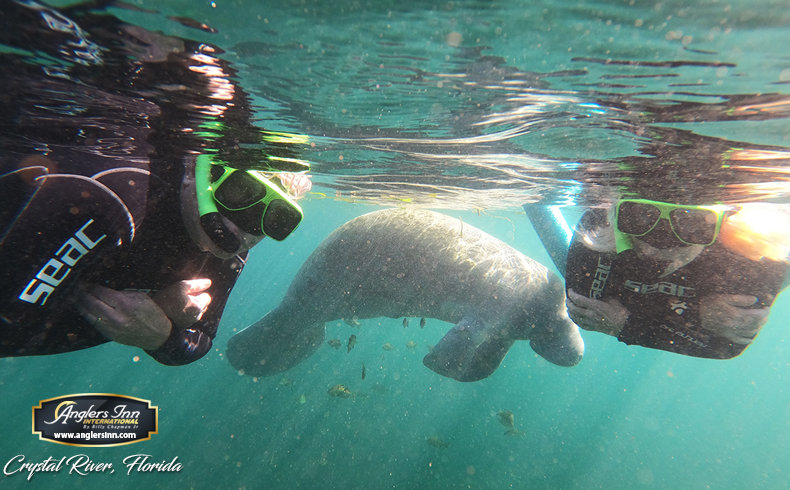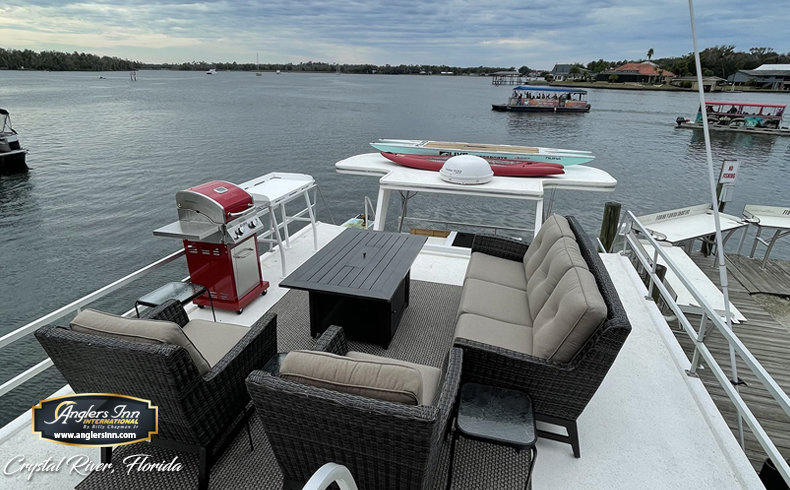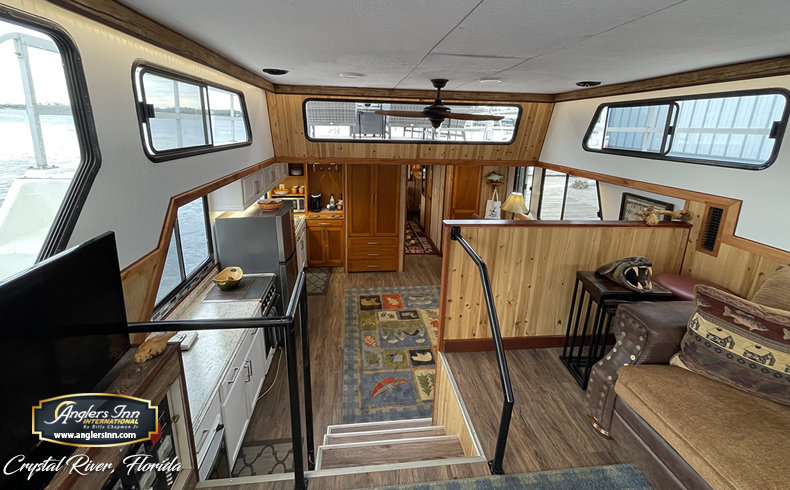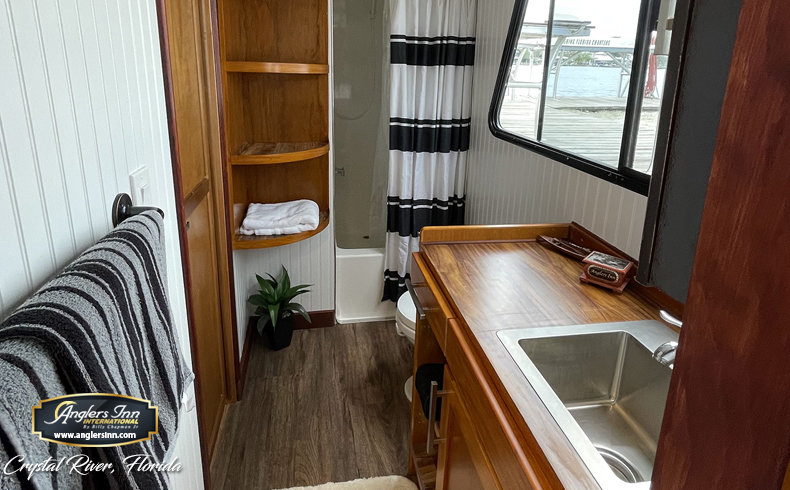 The January experience for guests at Anglers Inn lodges at both Lake El Salto and Lake Picachos was as expected: OUTSTANDING! Largemouth bass were caught by the hundreds with large fish common. We had a great first month of the year that also had a first experience: a wedding proposal right from the front of one of our shiny red 18'6" custom Anglers Inn bass boats powered by Yamaha outboards and Minn Kota trolling motors.

If you've been shopping for baits based on our December newsletter (available on the anglersinn.com fishing report page) then all of your purchases are still good to pack. Senkos, PowerWorms, swimbaits, topwaters and deep cranks are still the hot lures. If you've been our guest before, you know to pack light as we offer at no charge daily laundry service. And our full inventory of St. Croix Bass X rods, free for your use, eliminates hassles of carrying rod tubes in airports and checking as baggage.
Crystal River is shaping up for our grand opening to be announced very soon. Our luxurious Floating Suite, the Bay Queen, is moored at Pete's Pier and has been outfitted with two Old Town Salty pedal-drive kayaks available for guests' use to watch manatees, catch some fish or simply tour Kings Bay. The River Queen is also being prepped for opening soon. More information on Crystal River and our Floating Suites can be found at anglersinn.com.
Important upcoming seasons to plan for:
Scallop season opens July 1
Grouper season opens September 1 Manatees peak viewing begins around November 15 but they are present year-round
Lake El Salto
Let's start with an Anglers Inn love story. Pablo Alviar proposed to Victoria Dupuy, held his breath and she said YES! It was a wonderful day at the lake. Sammy and the crew at the El Salto lodge made sure everything was perfect. A heart shape of flower petals on the dock set the scene and a wine toast was ready for the celebration. All this after a great session of catching El Salto bass. For Pablo, this was trip number seven to Anglers Inn El Salto. For the bride to be, her first. No date has been disclosed yet for when the nuptials are planned but one has to wonder if a return to El Salto will be the setting for the wedding.

Greg Glogow, a regular visitor to Billy Chapman's lodges on Anglers Inn lakes, brought along fishing pal Josh Parck to teach El Salto bass who is boss. Together this pair were on their game, relying solely on Keitech swimbaits presenting them differently as the fishing evolved each day. Their Alabama Rigs produced multiple fish at a time and single swimbait presentations were very effective. In all, these two anglers boated over 800 fish in five days including 75 over six pounds, 12 sevens, 8 over eight pounds, 2 nines and a couple of 10+ pounders.

This was Bob Mills fourth trip to El Salto and with Keith Clements, the duo caught over 100 bass per day with their biggest weighing nearly seven pounds. Soft baits, Senkos and PowerWorms, were the key to their fishing.

Lake Picachos
John Sherry brought three of his buddies to Lake Picachos catching 70 fish per boat per day. They caught fish the conventional way with green pumpkin and watermelon/red Senkos and YUM Dingers rigged Texas and Carolina style. They also took to their trusty fly rods with poppers in baby bass, red/black and chartreuse/white.
Speaking of fly fishing, Pat Sleeper and husband Don hosted a group of 14 to Lake Picachos. Their tackle of choice: a fly rod using a white/chartreuse and green/white clousers, white/gray poppers and dark Wooly Buggers. They targeted shoreline flats, woody inlets and rocks and were boating up to 200 per day per boat. The biggest bass for the fly fishing group weighed seven pounds. It was not the first time fishing with Anglers Inn for many in the group.

Crystal River
Ron Nilson and wife Pam chose Florida, and Crystal River, to celebrate their 50th wedding anniversary. The pair took in all that Kings Bay had to offer and really enjoyed swimming with the manatees. They chartered their adventure with Fun2Dive out of Pete's Pier. Donning snorkel gear and wet suits, the happy couple joined the manatees for some up close attention.
Our Floating Suites give our guests the utmost in luxurious "on the water" living. All the amenities are included as expected.

Anglers Inn Crystal River offers world-class fishing for tarpon, snook, redfish, trout and more. We have the very best up-close manatee viewing anywhere, from a kayak, boat or in the water. Visit anglersinn.com to see images of the new Anglers Inn Crystal River Floating Suite as well as more information about the sights and activities of the area.
A special thanks to our exceptional Anglers Inn International sponsors that include Abu Garcia, Berkley, Fishing Tackle Retailer Magazine, Huk, Humminbird, Minn Kota, Mossy Oak, Old Town and St. Croix Rod.

---