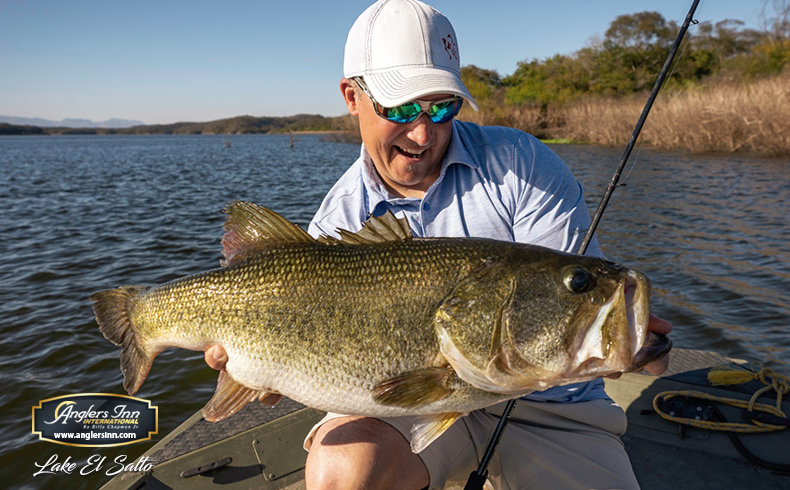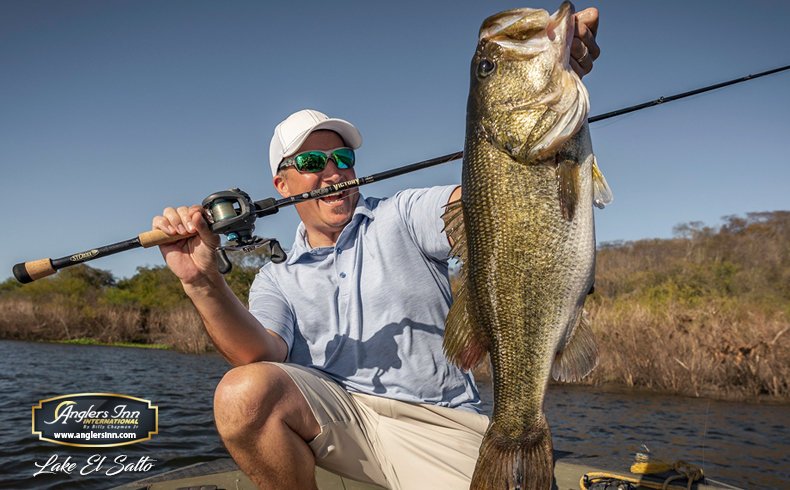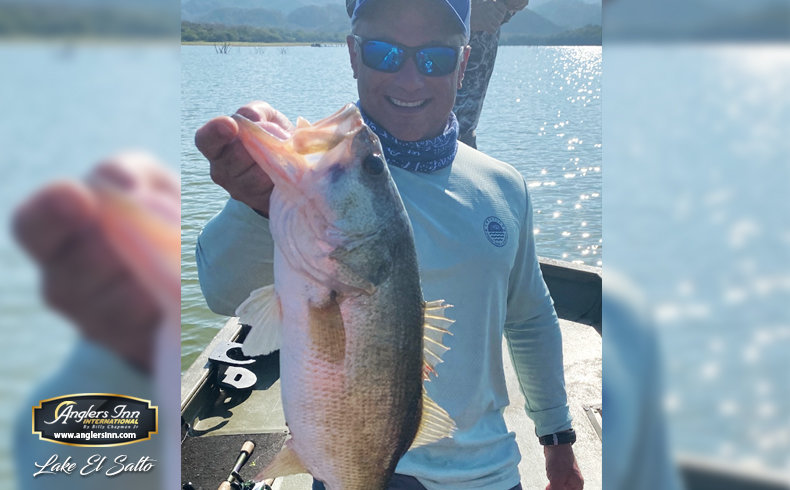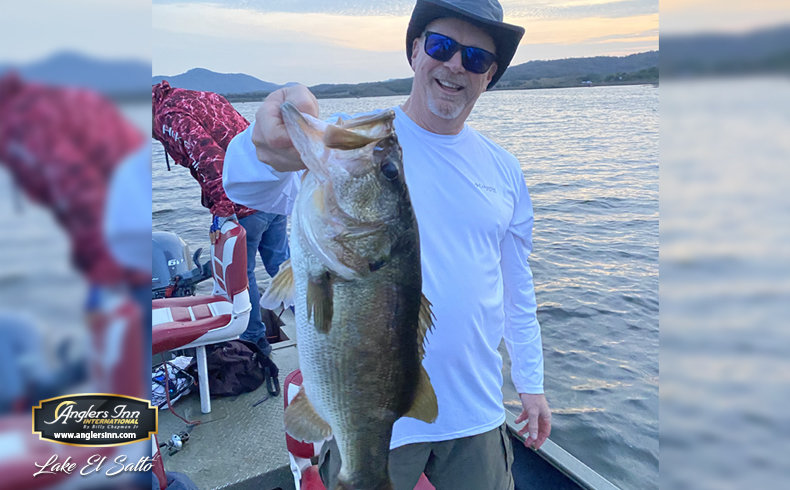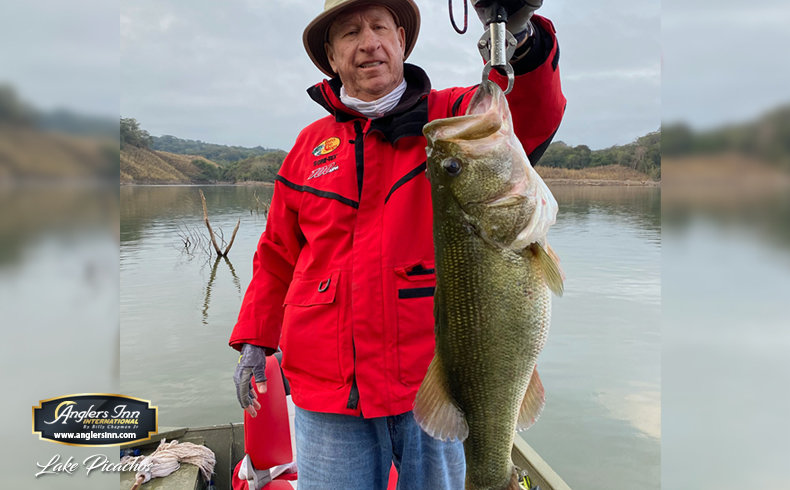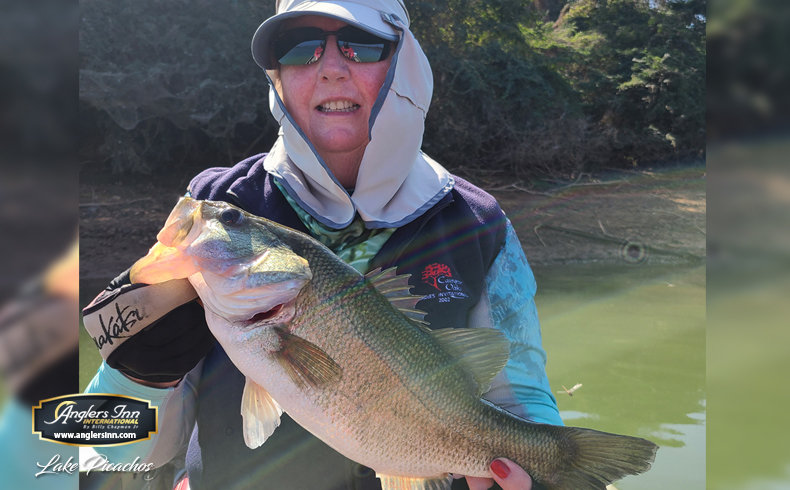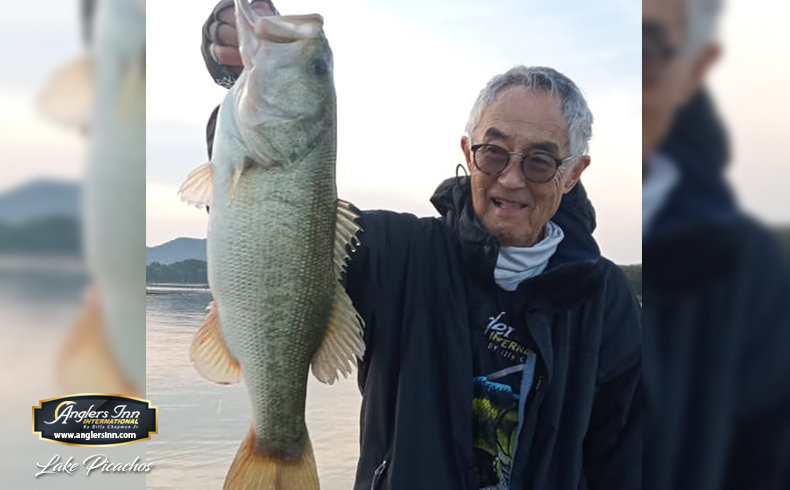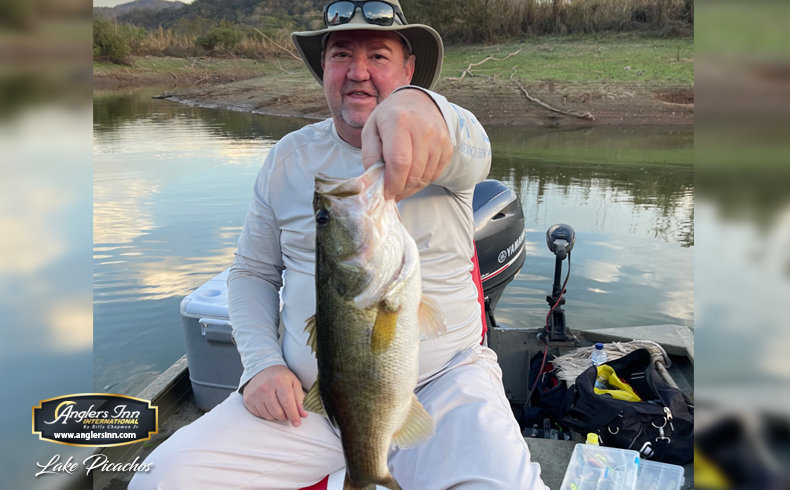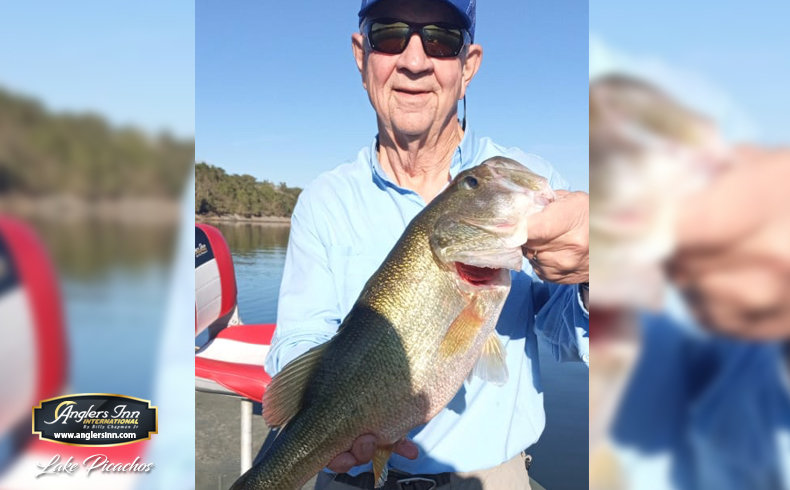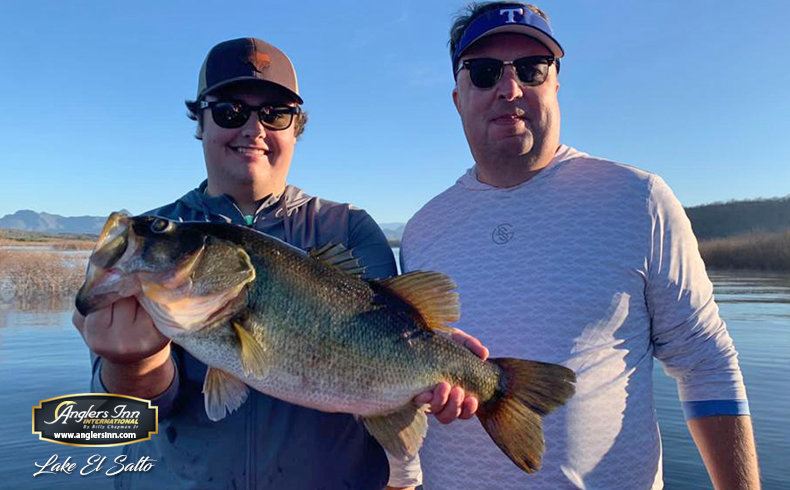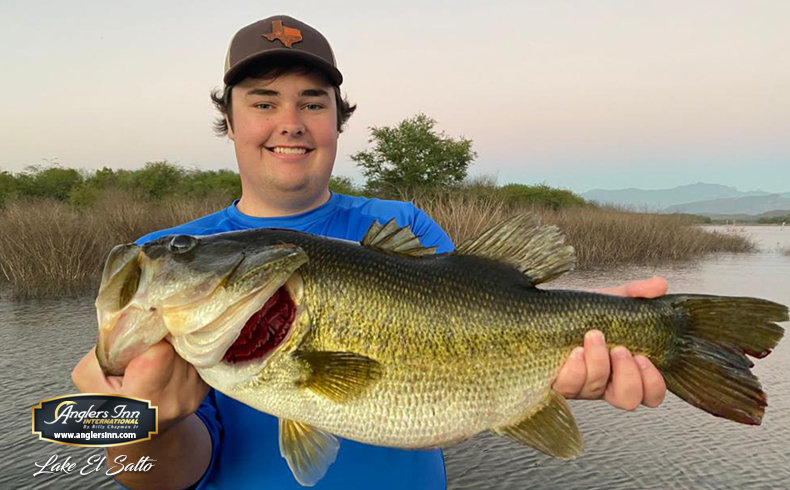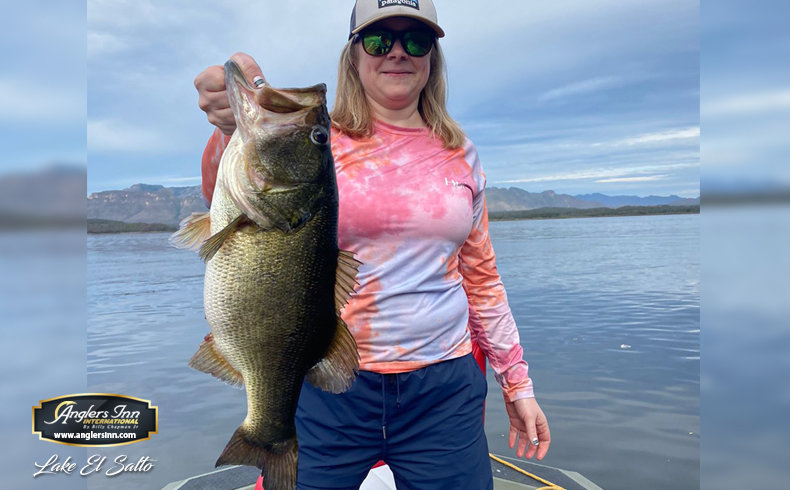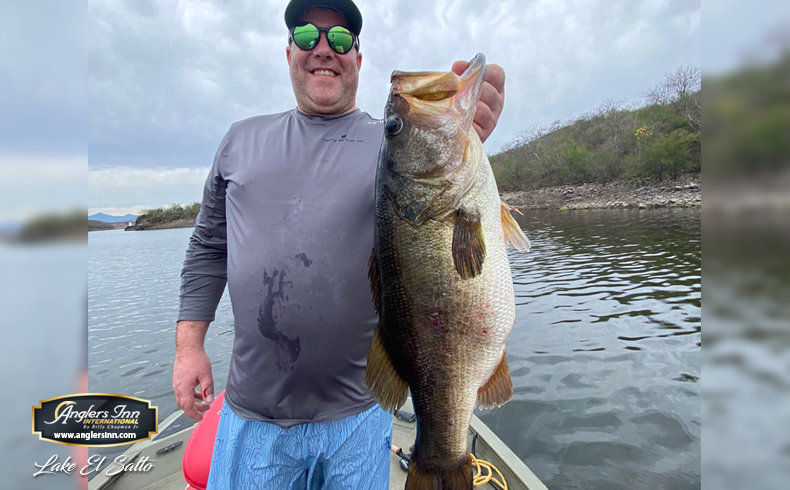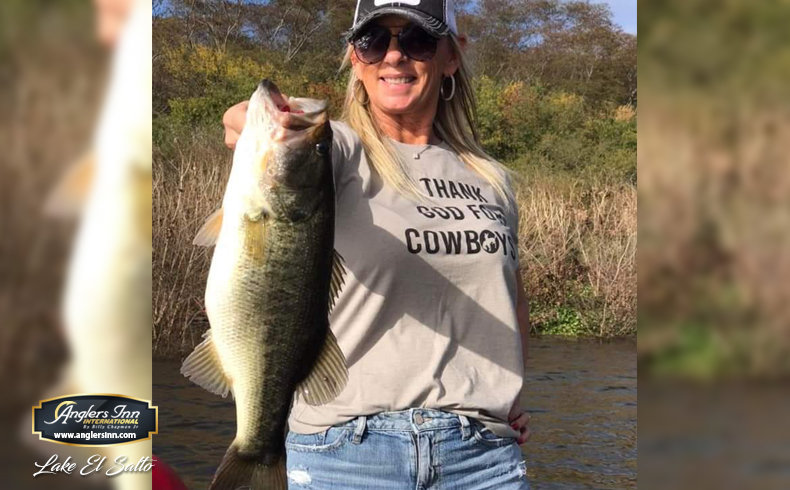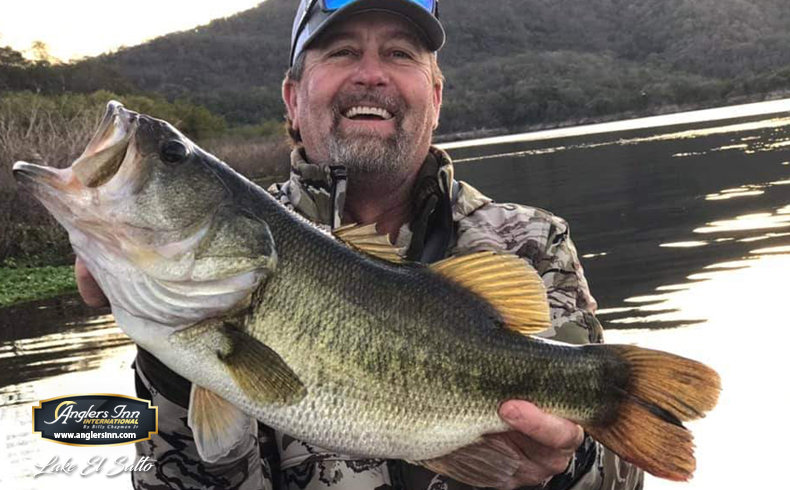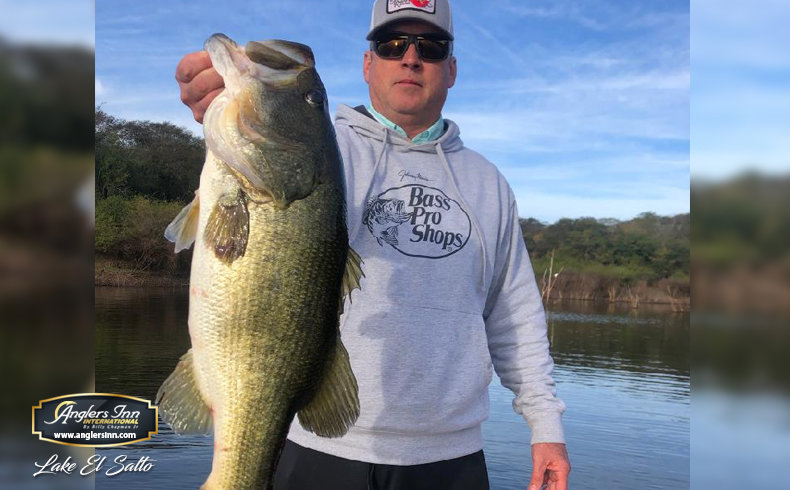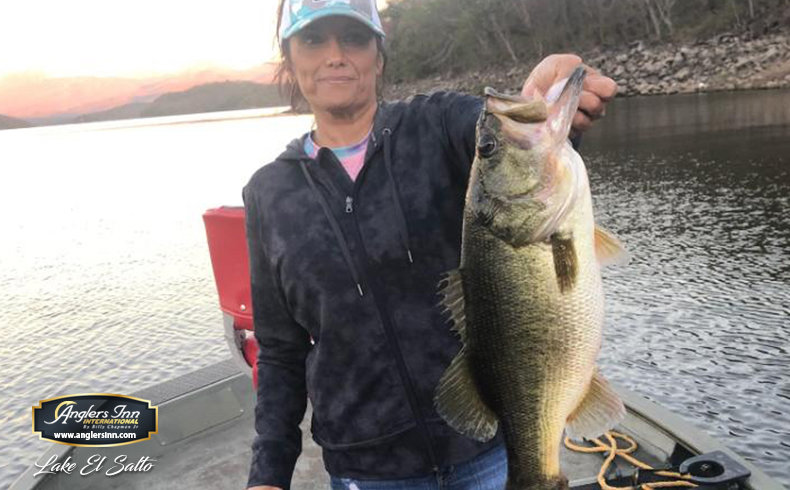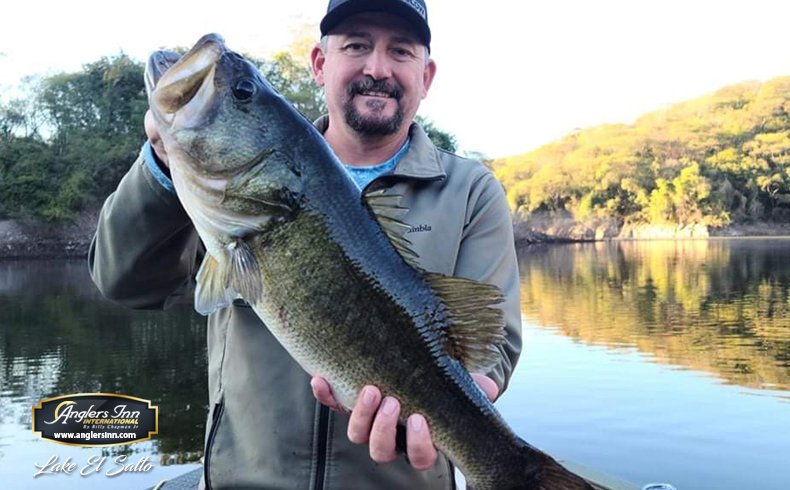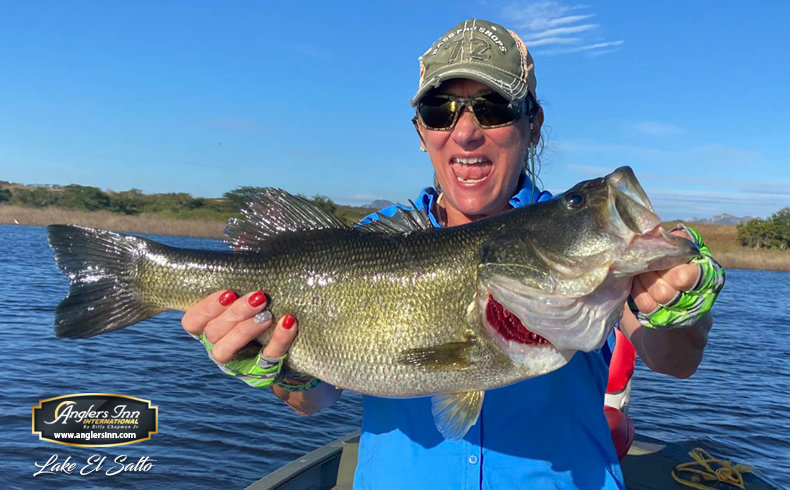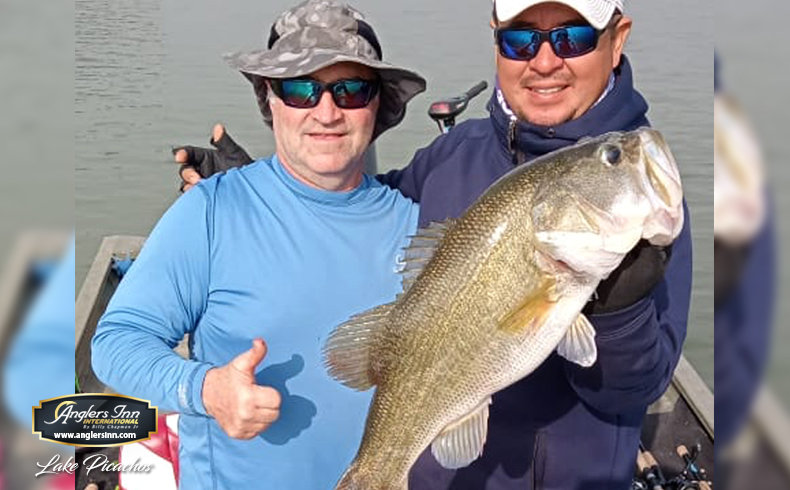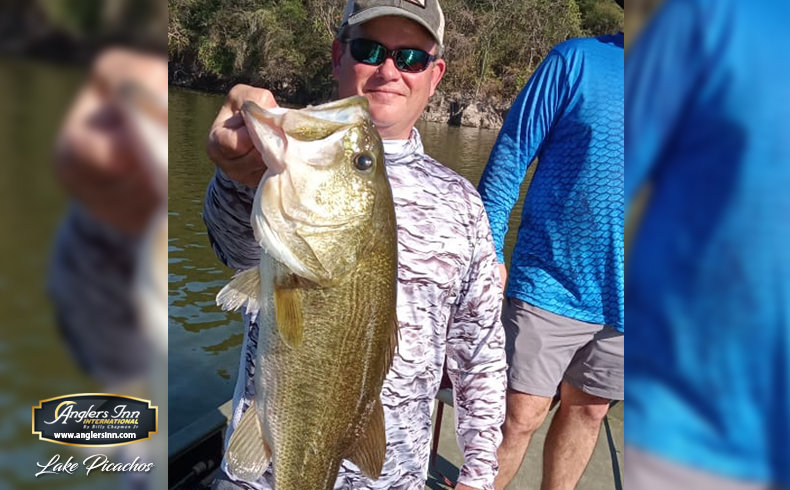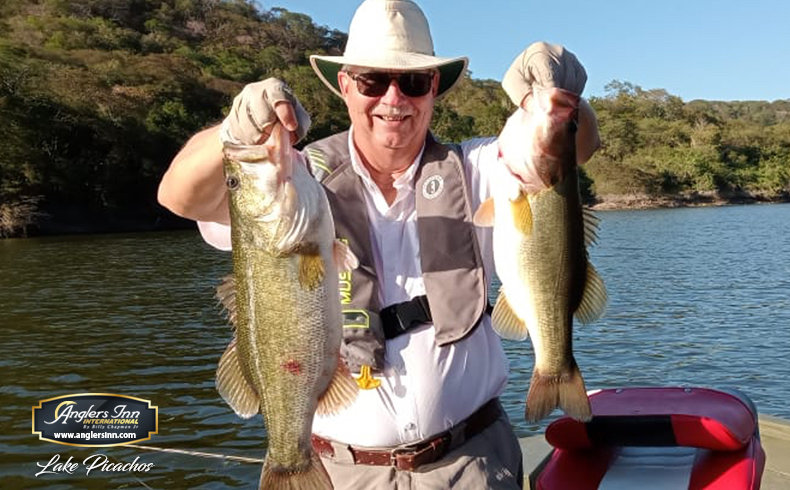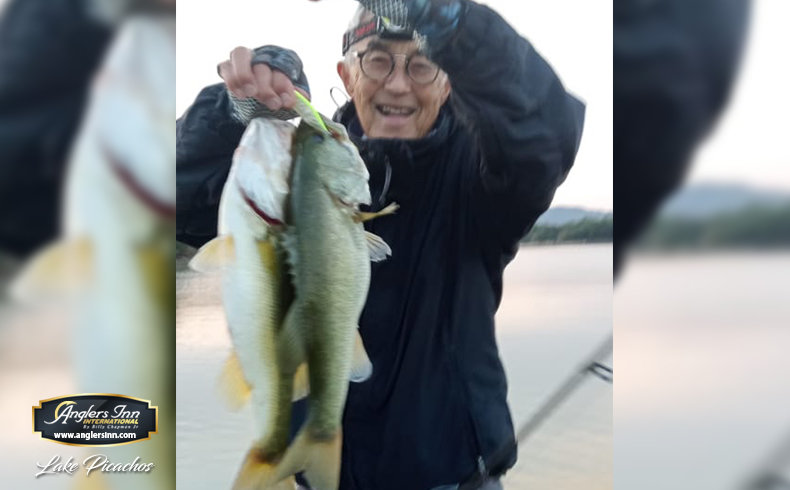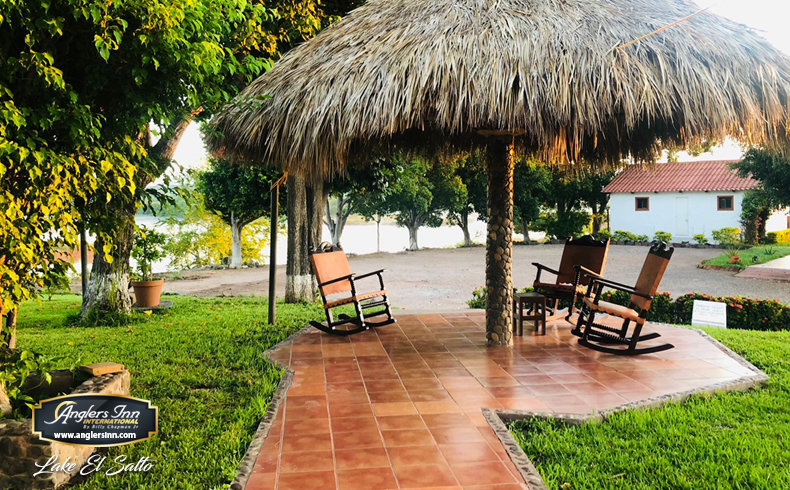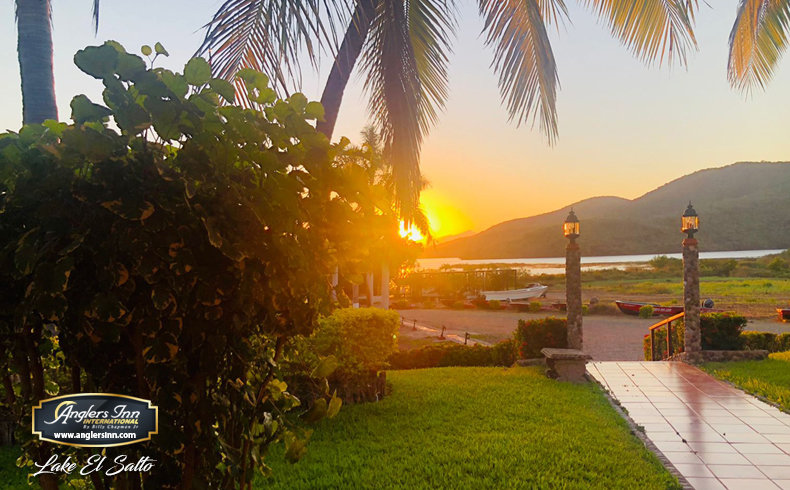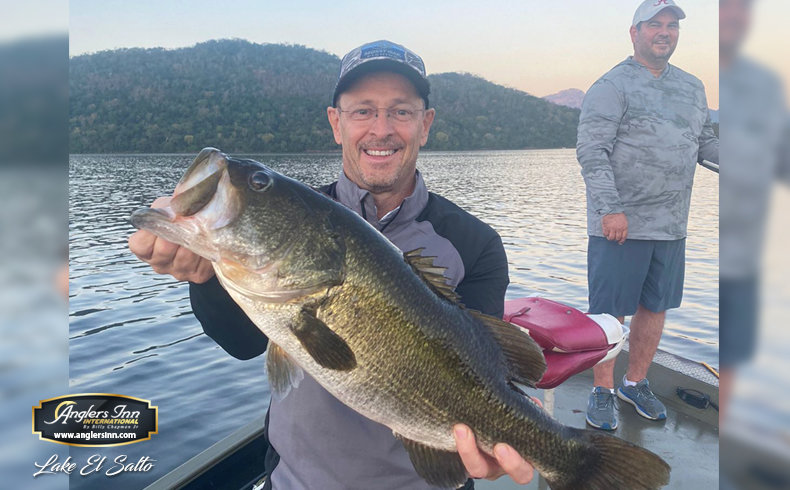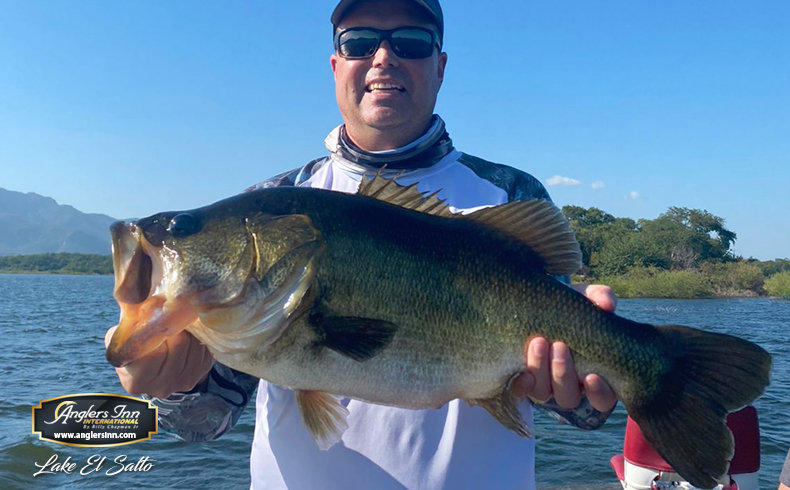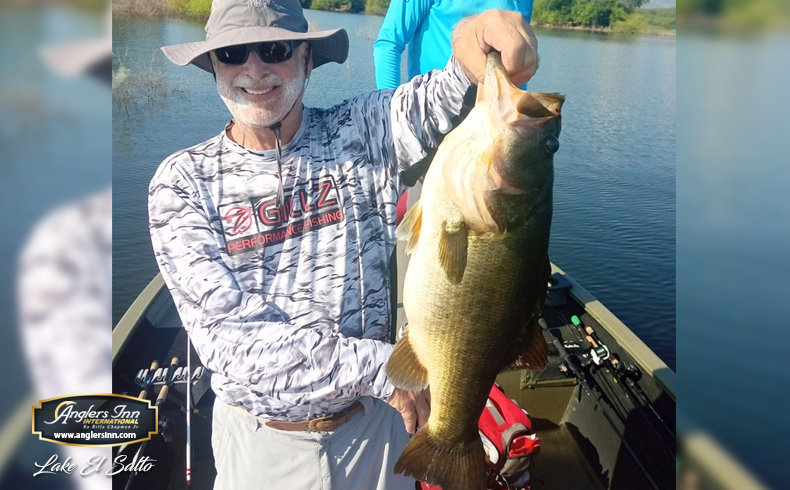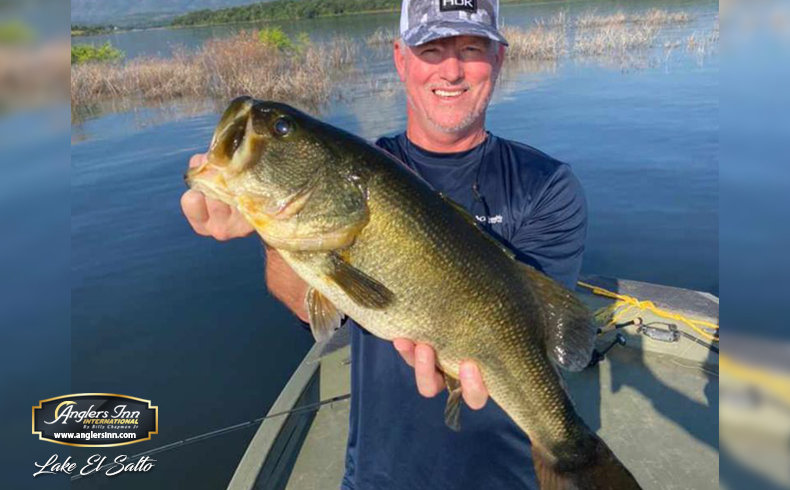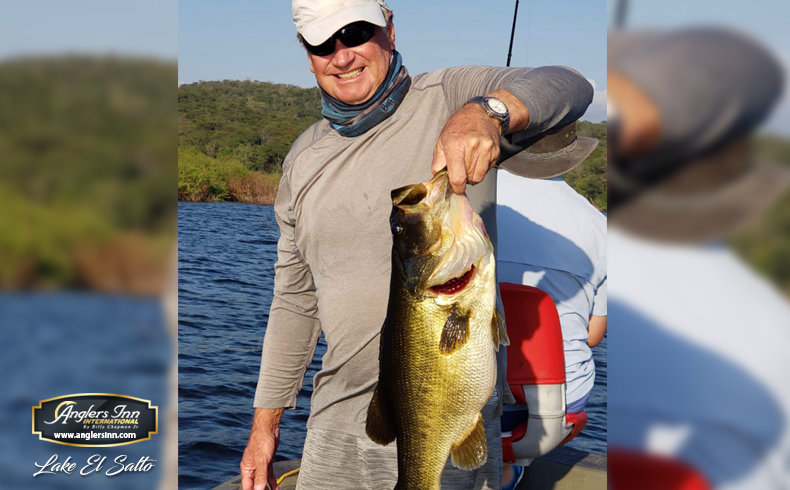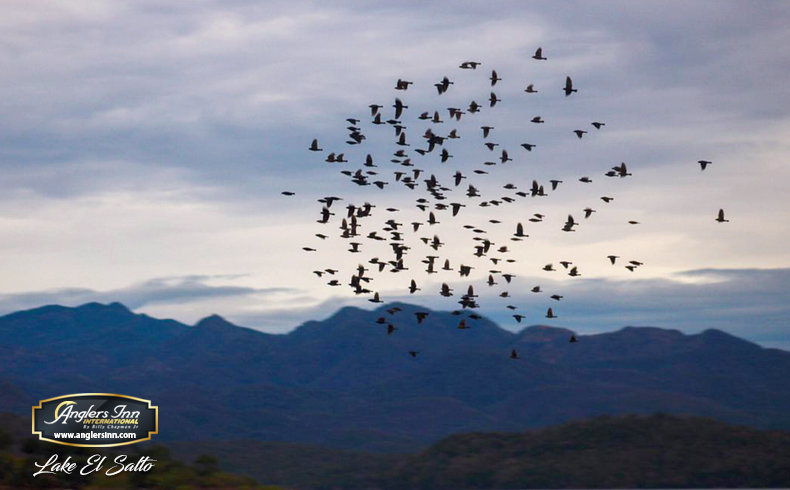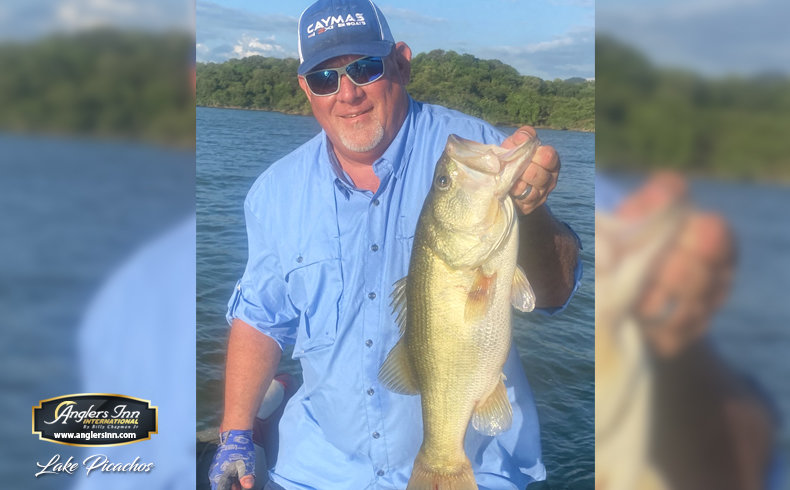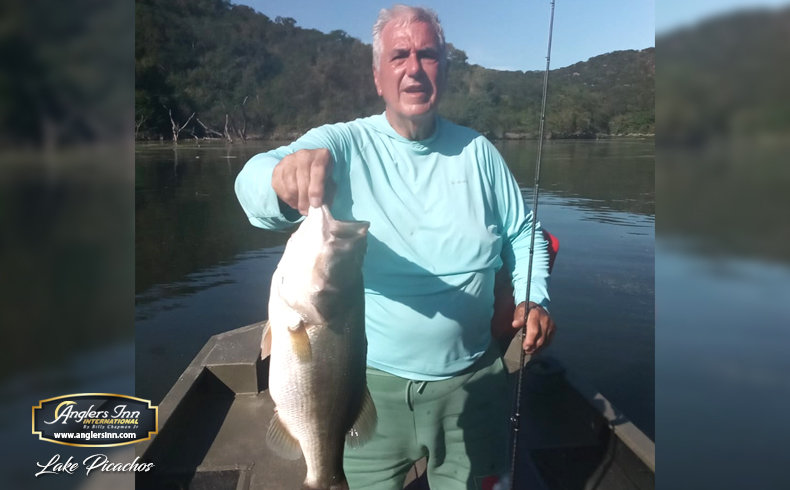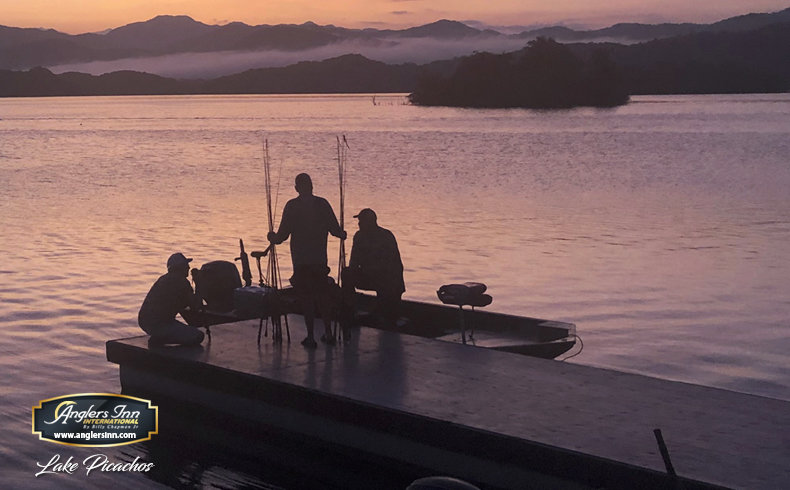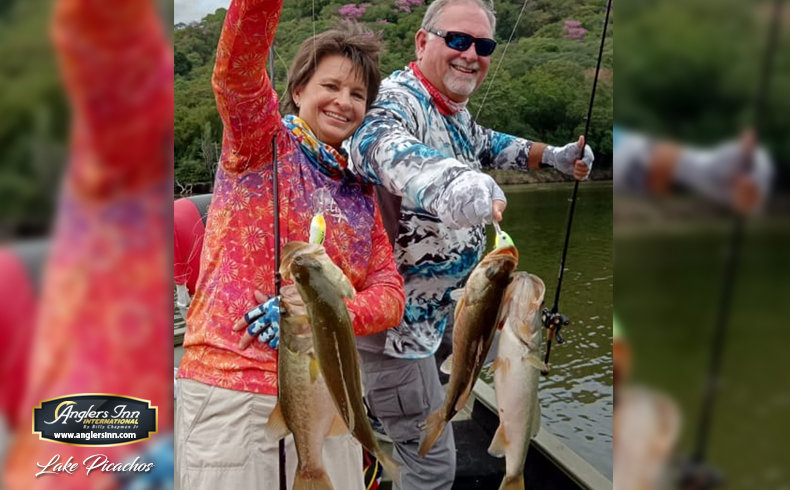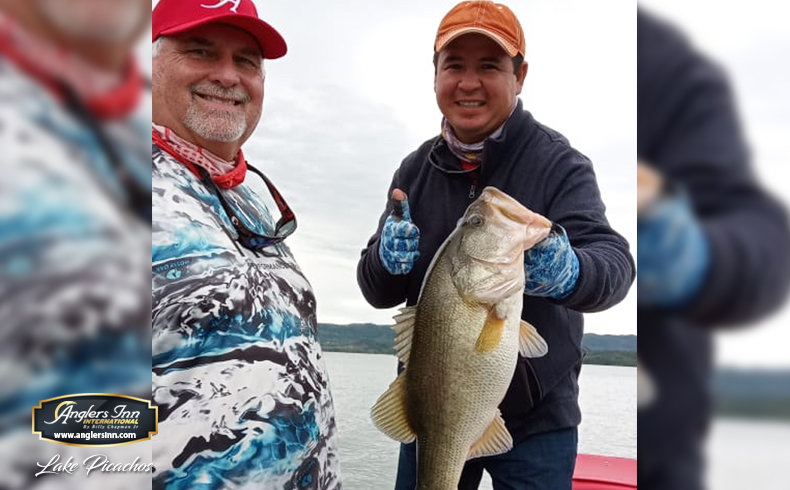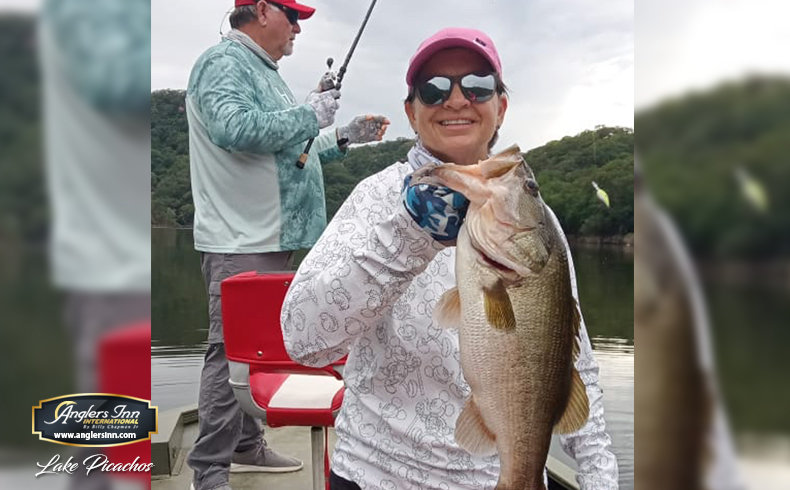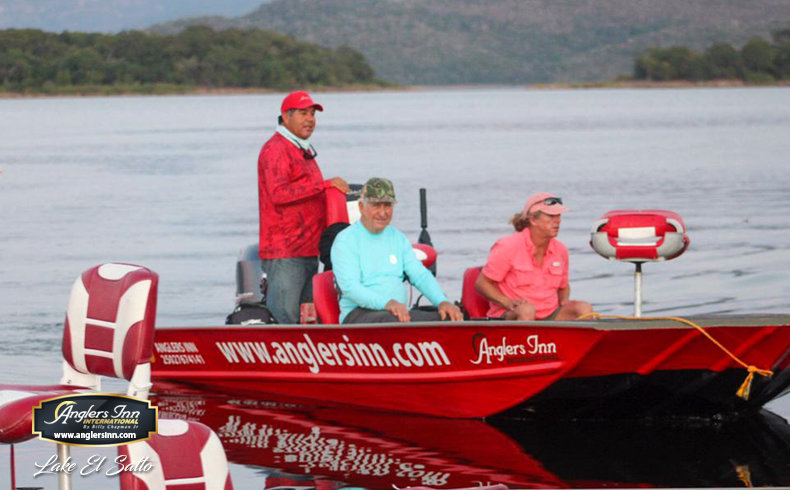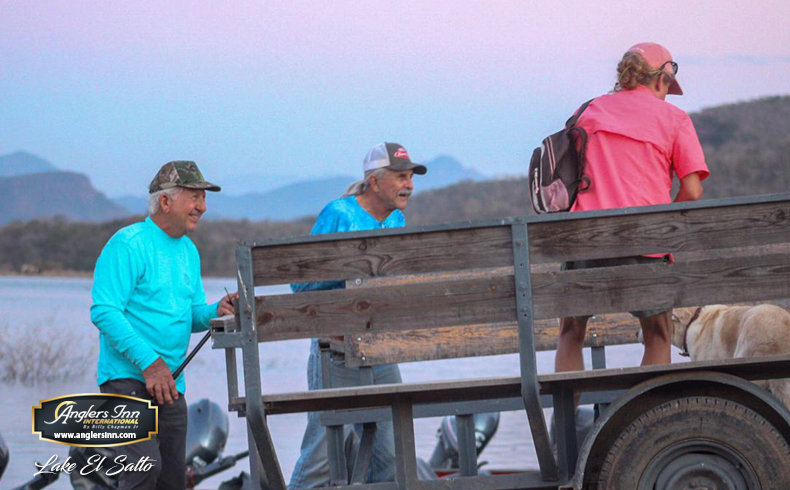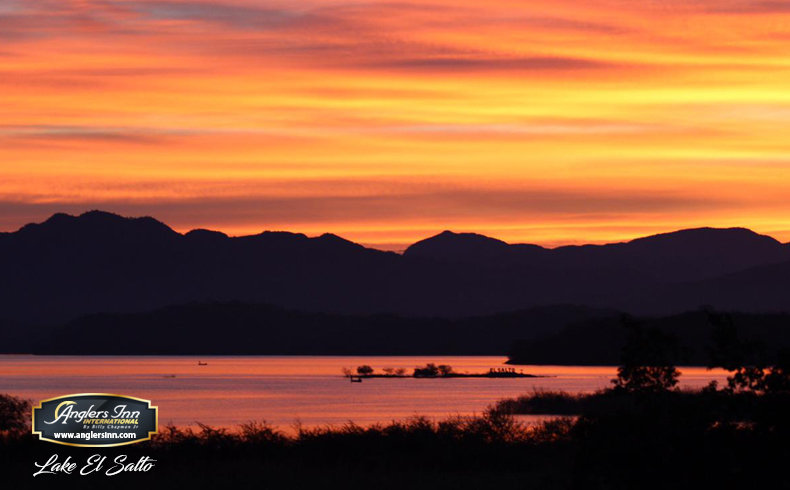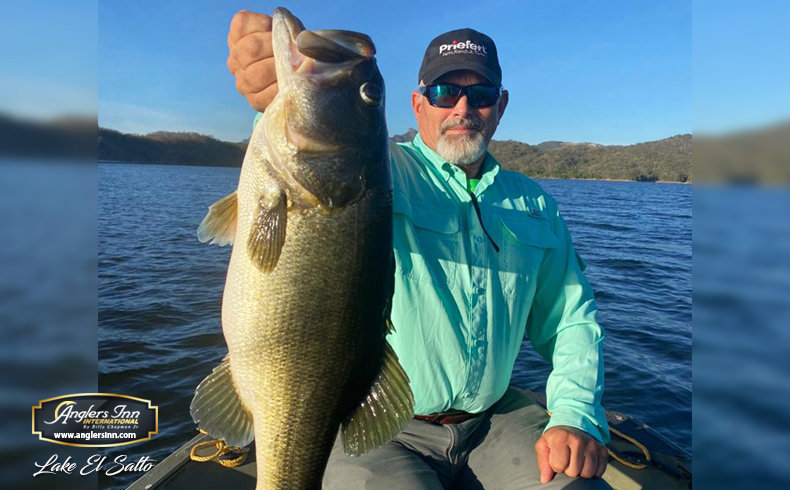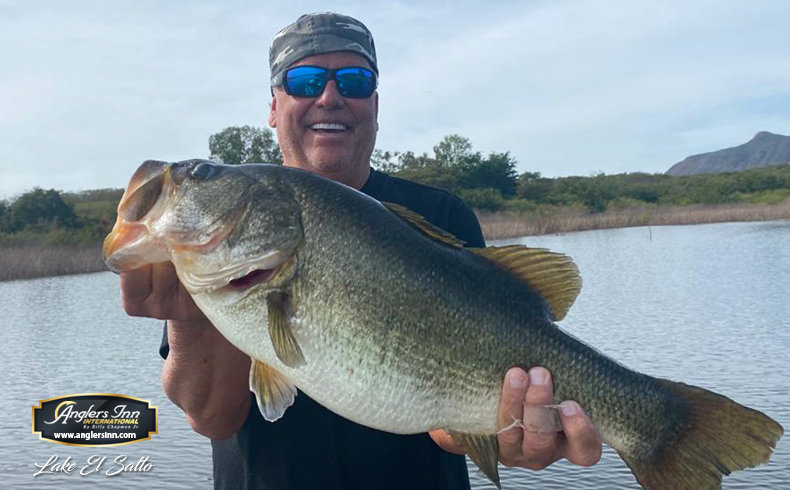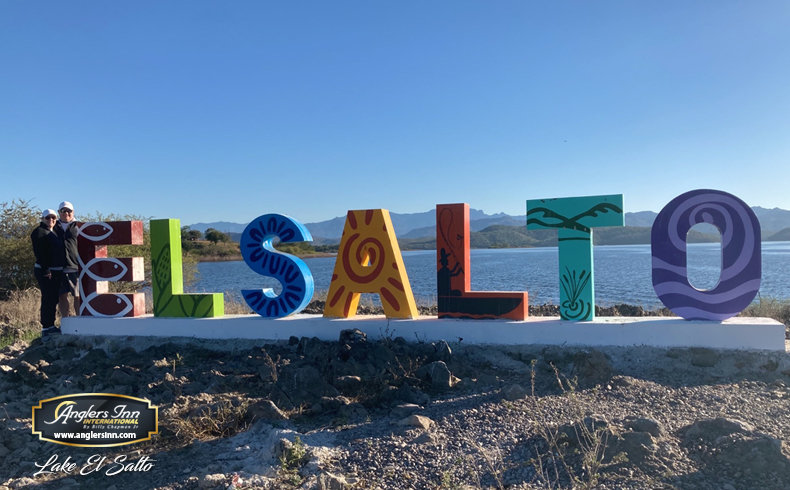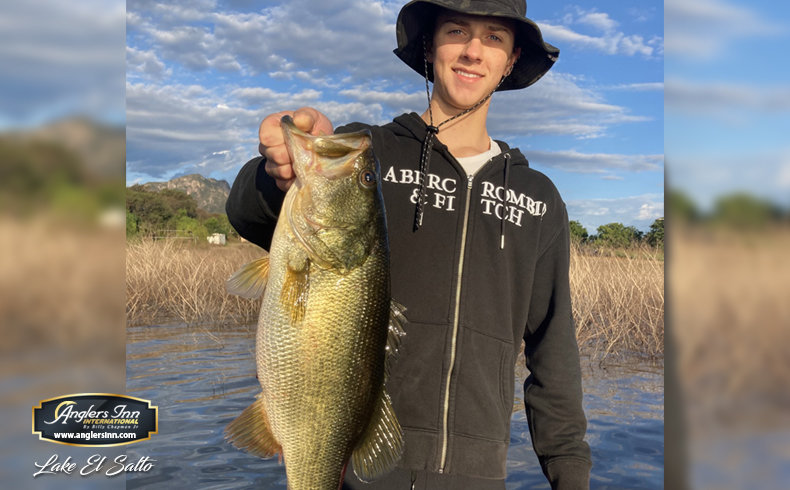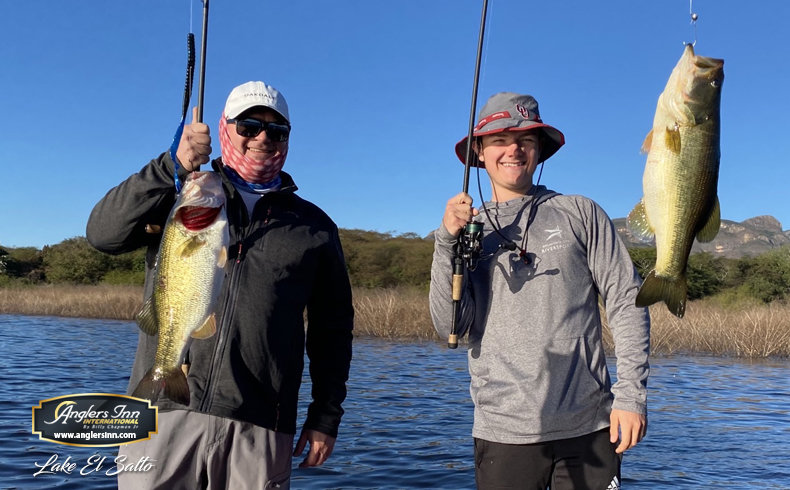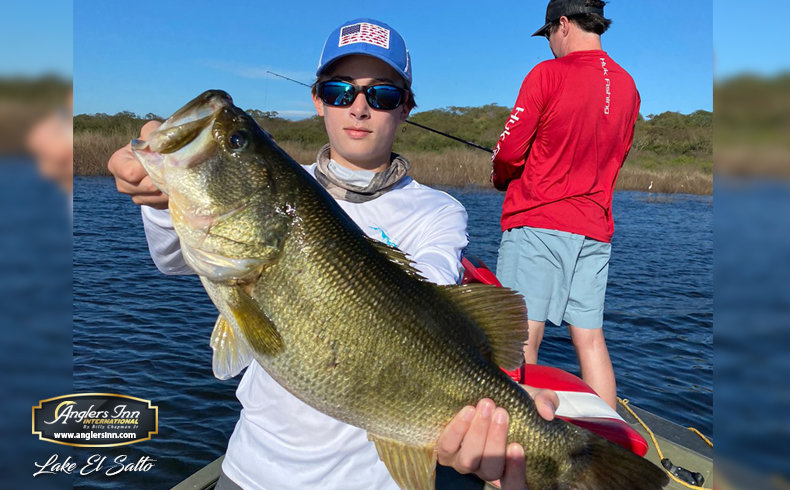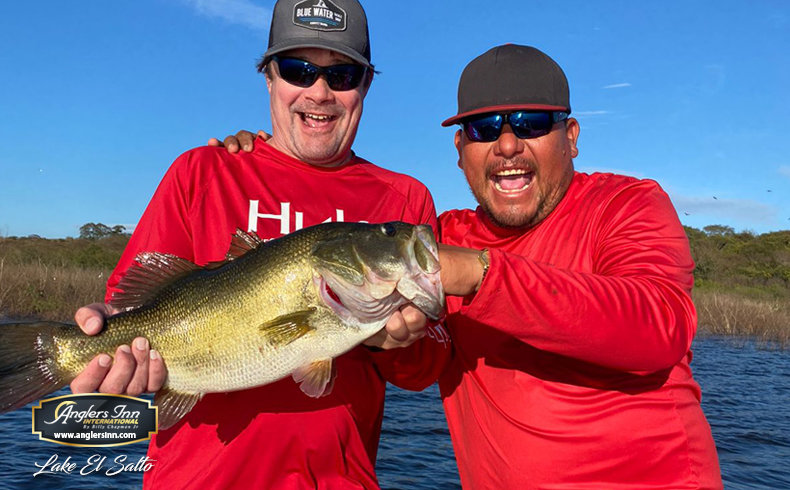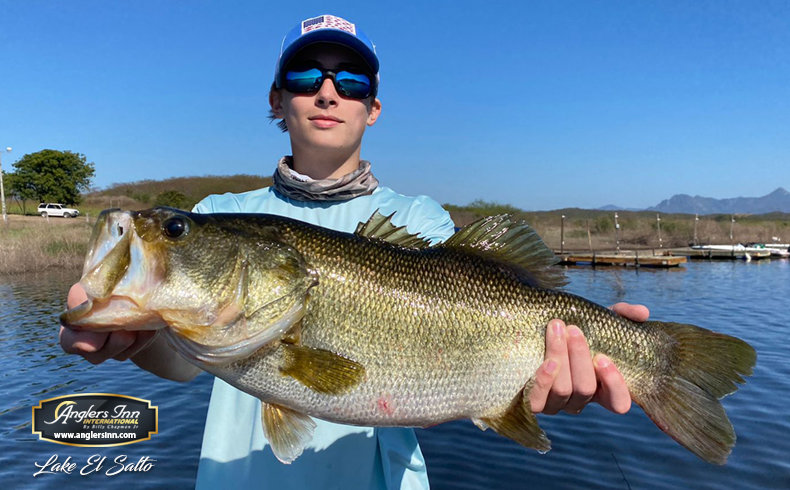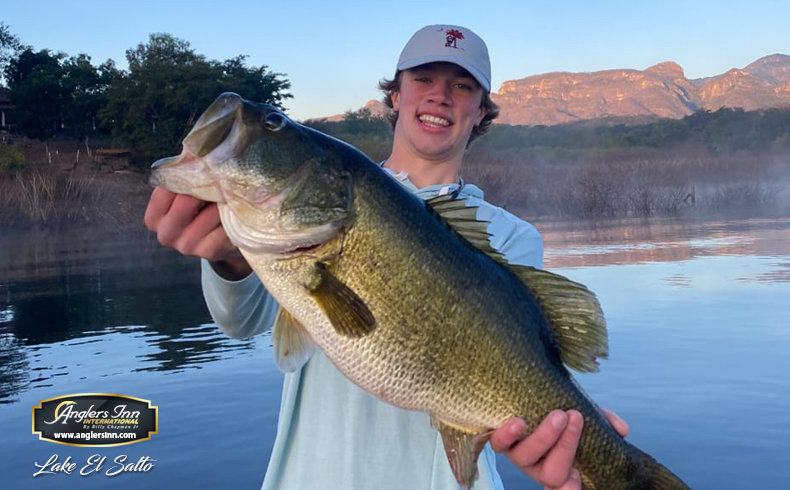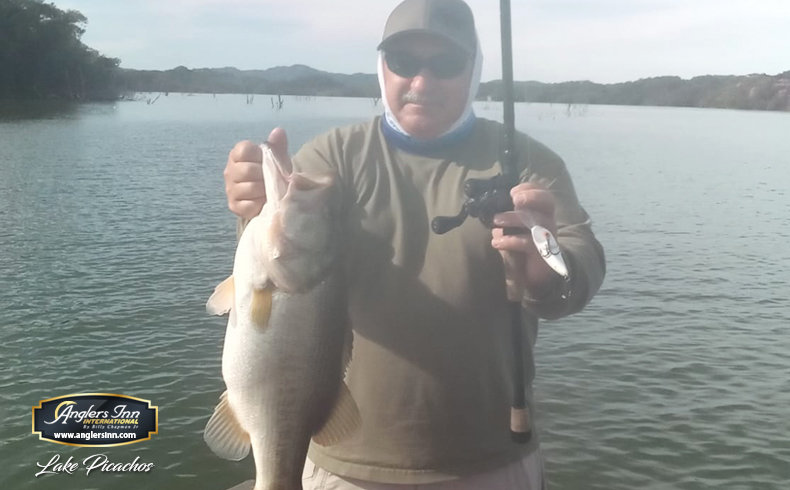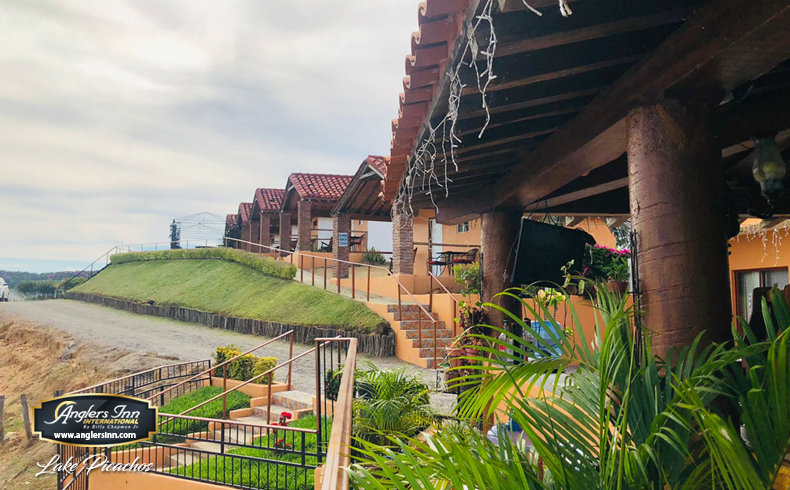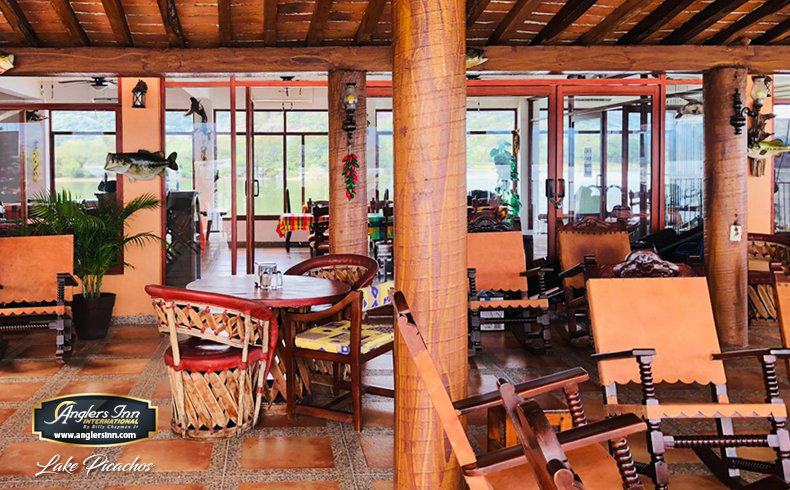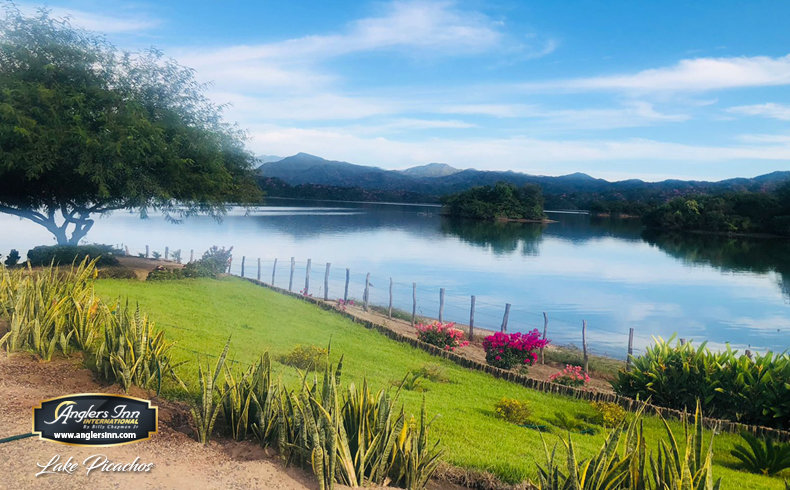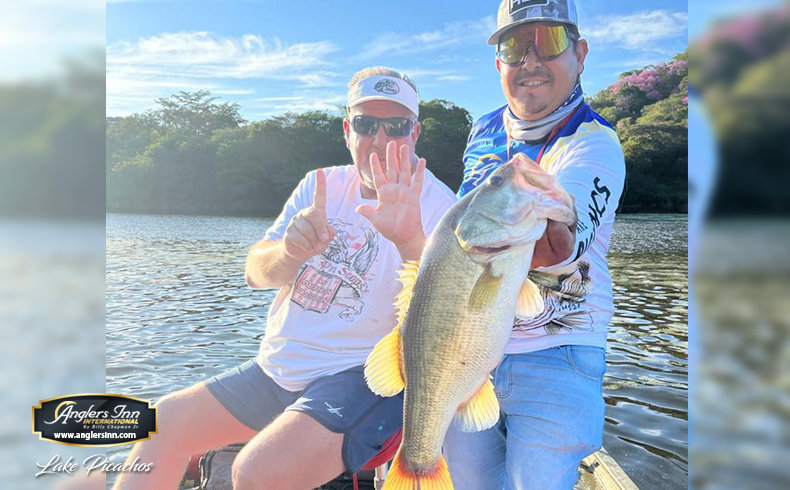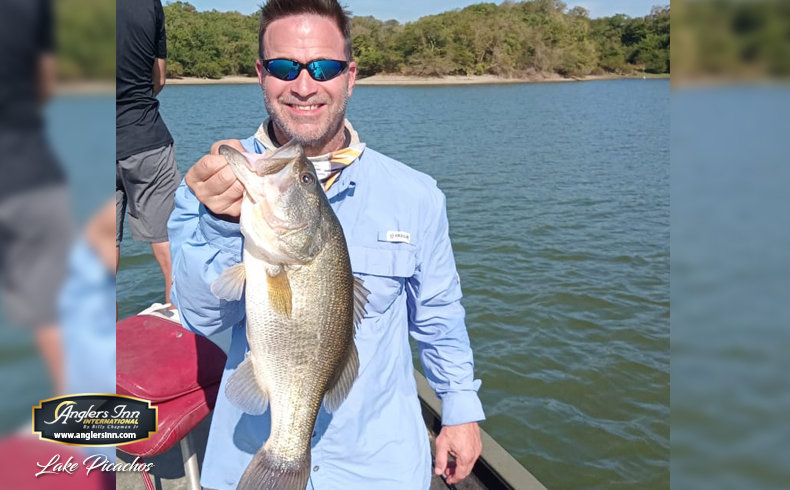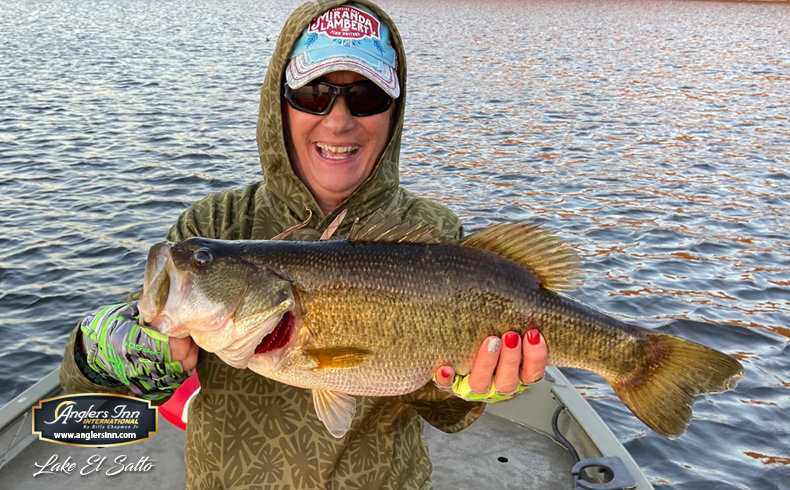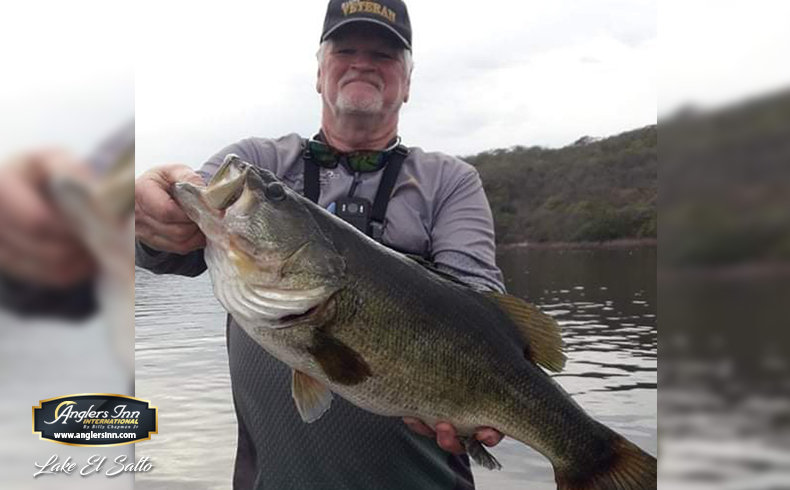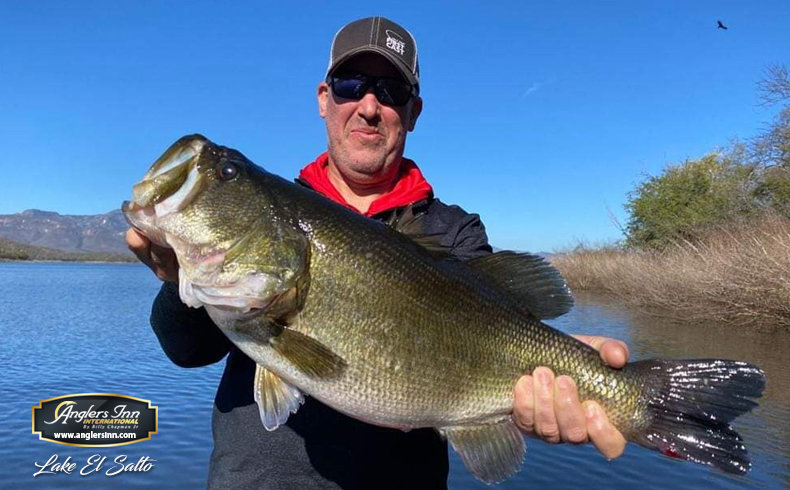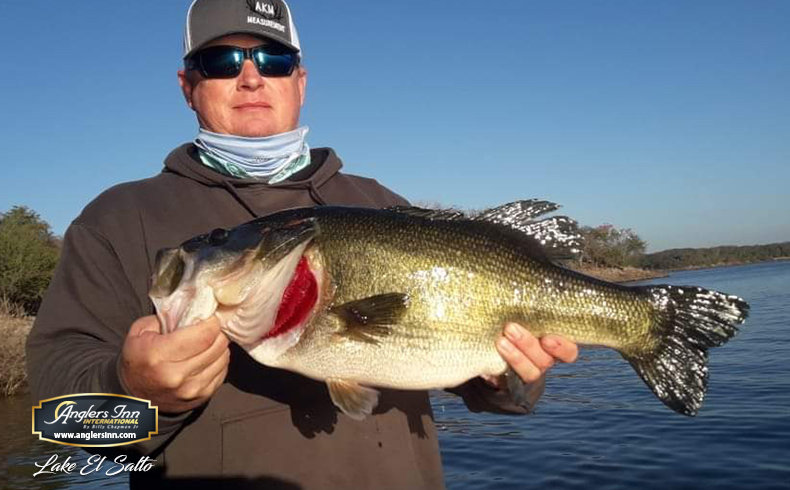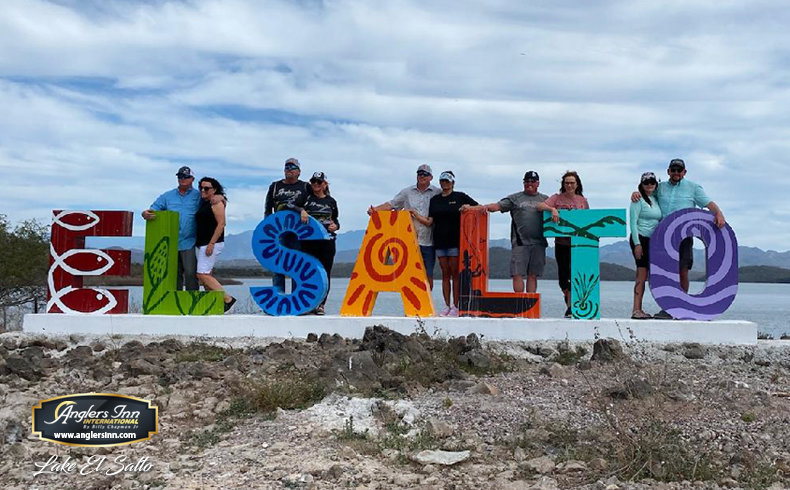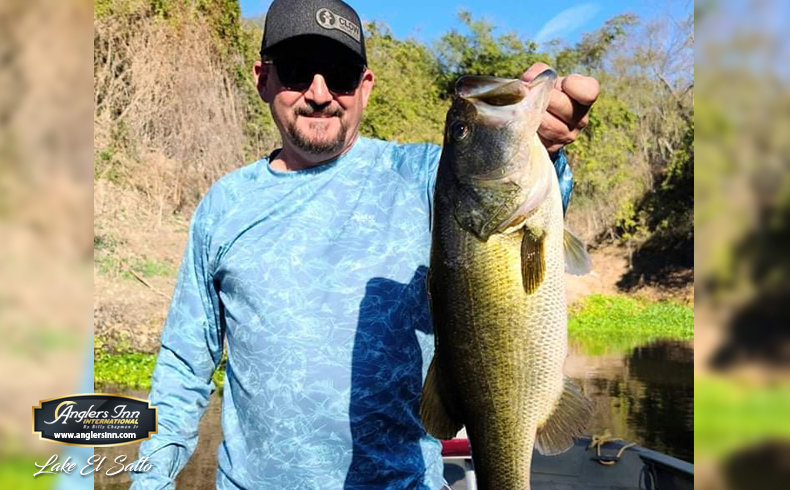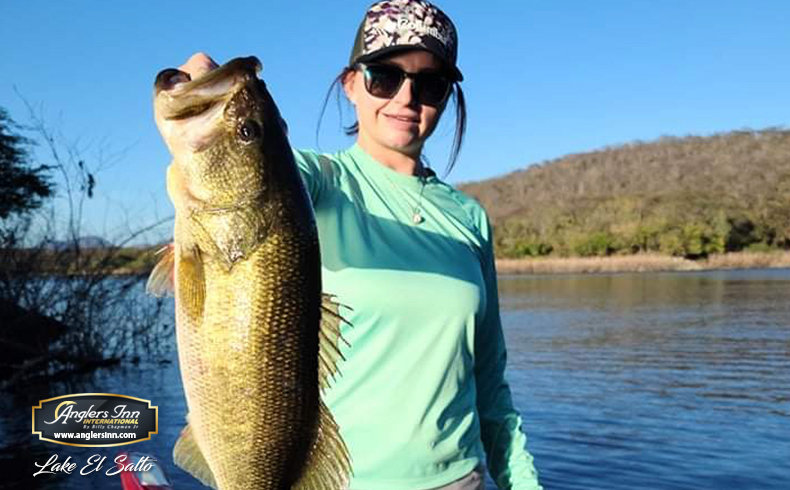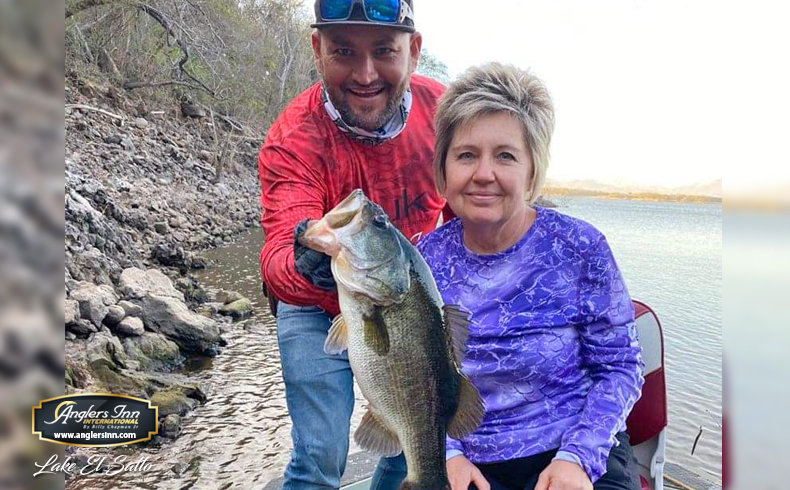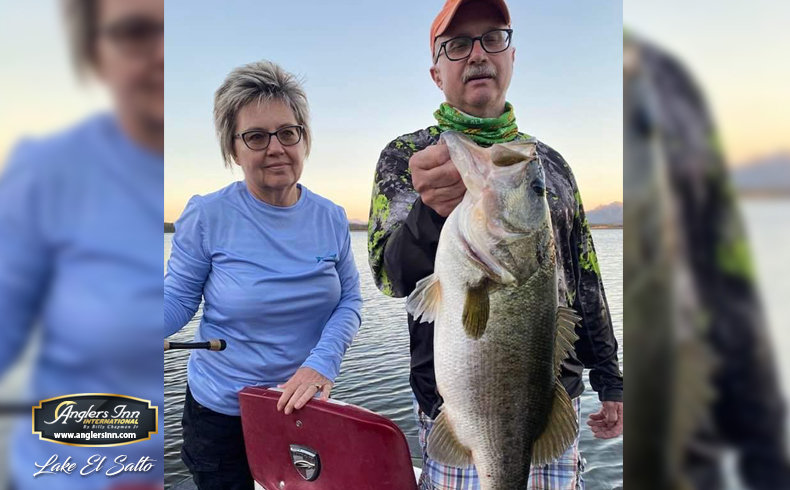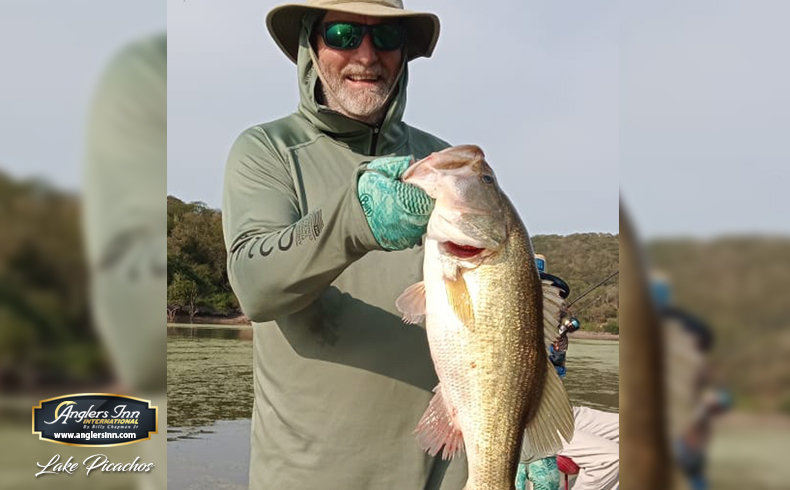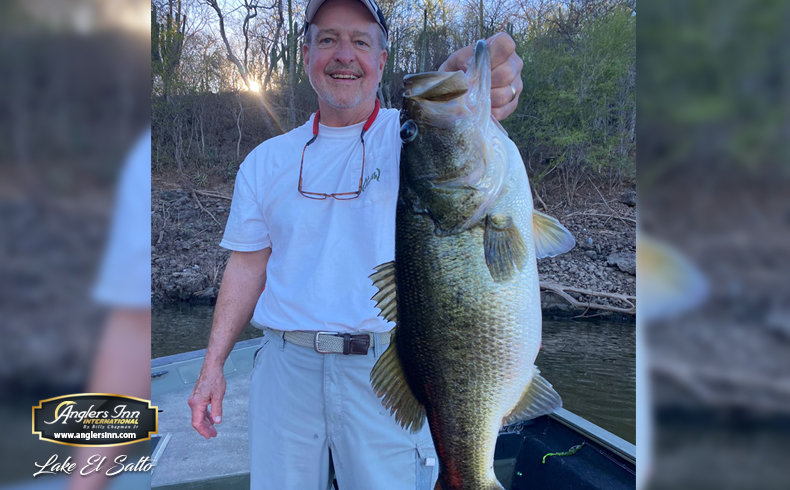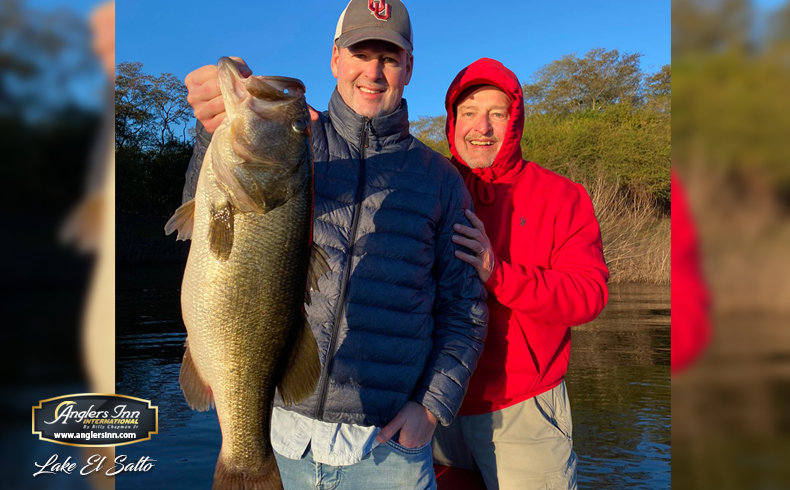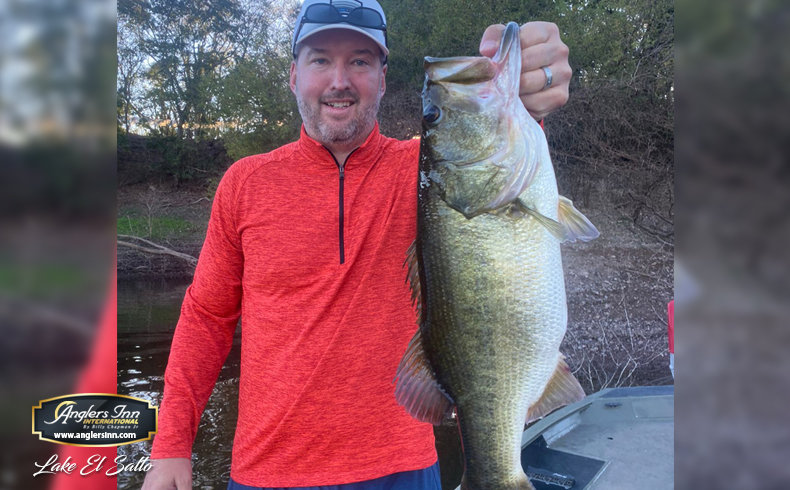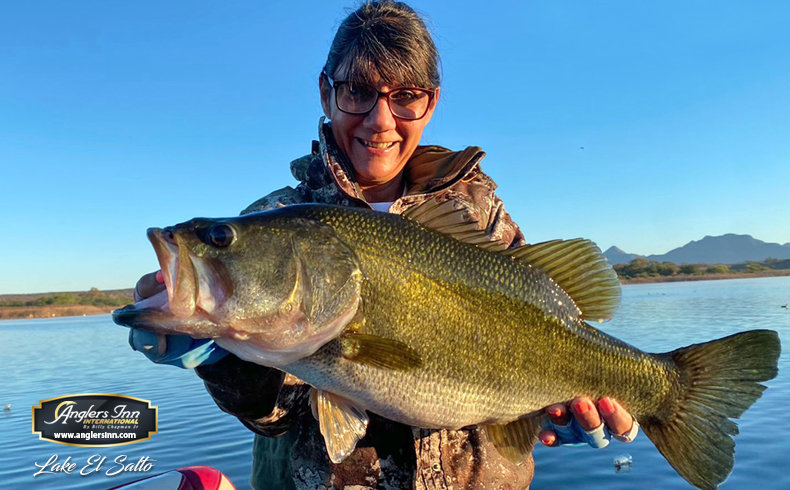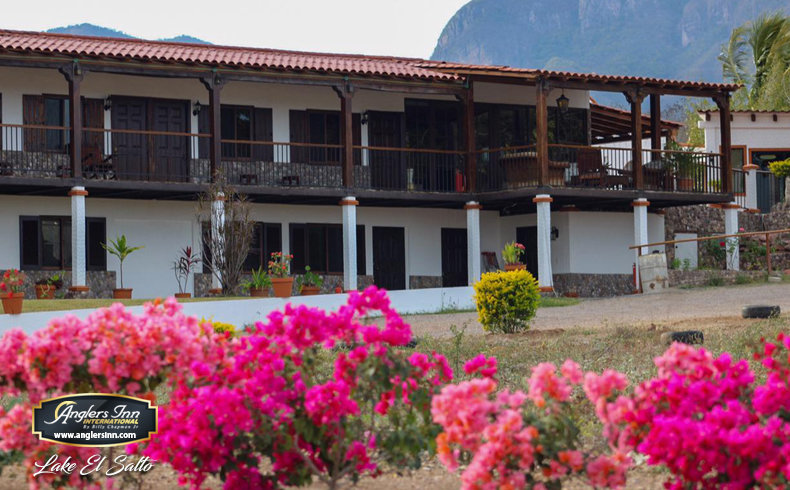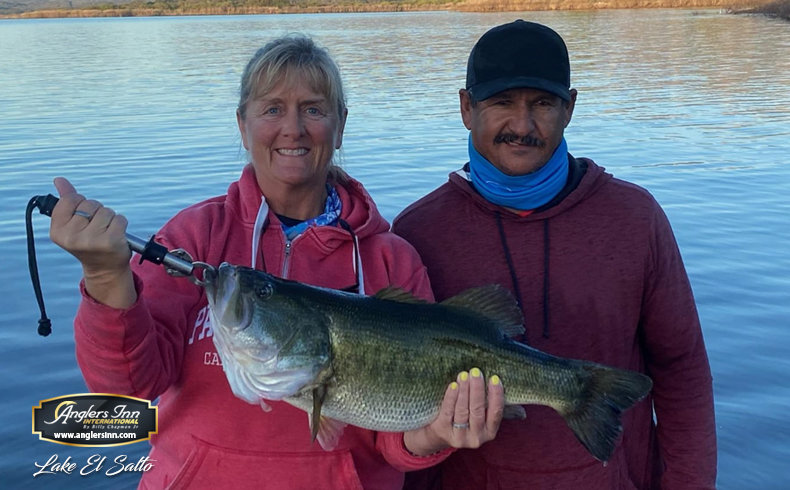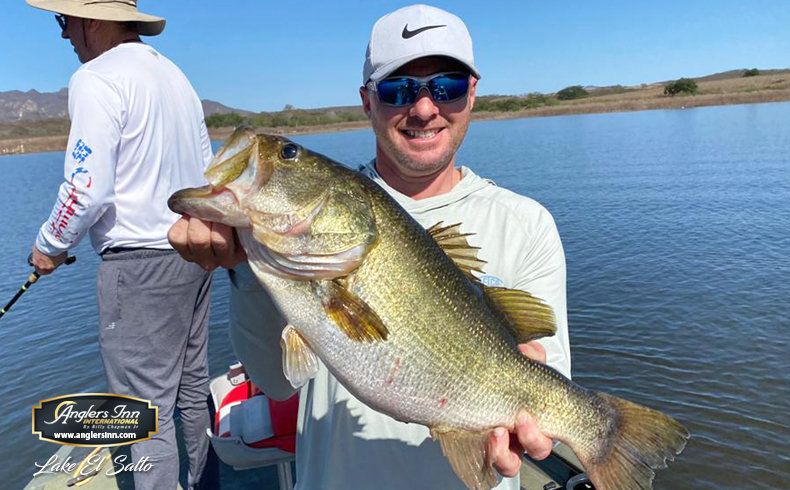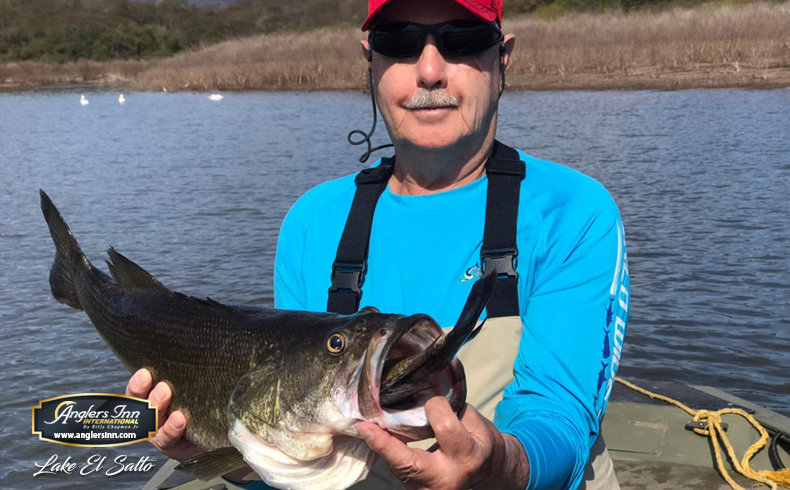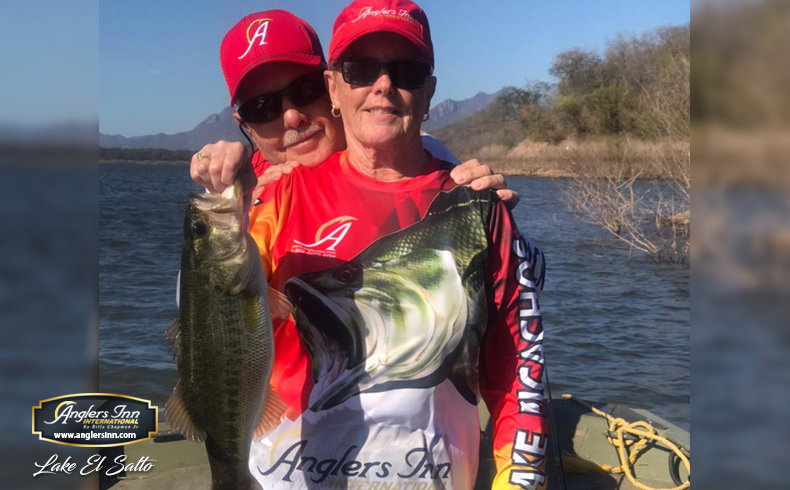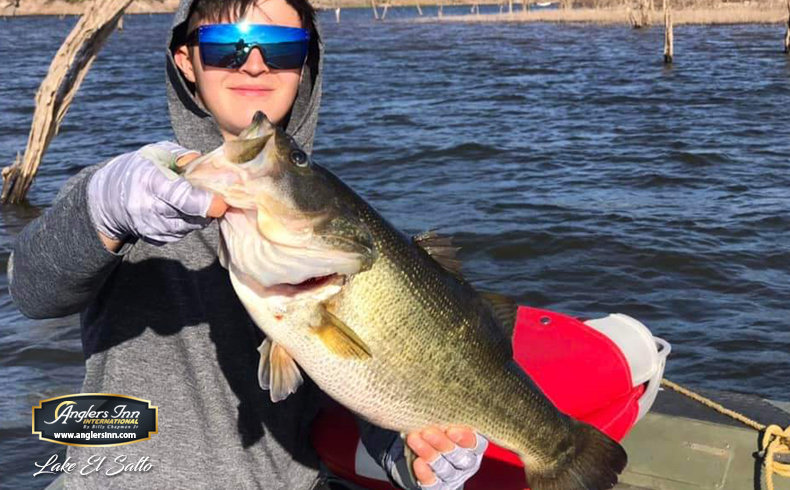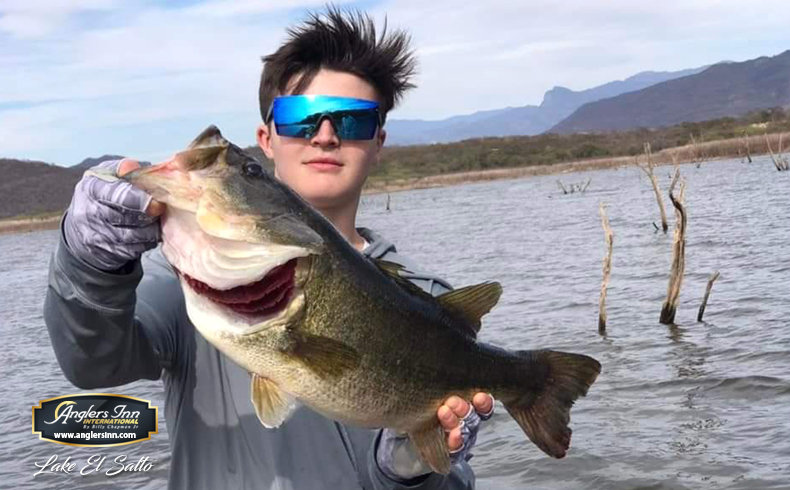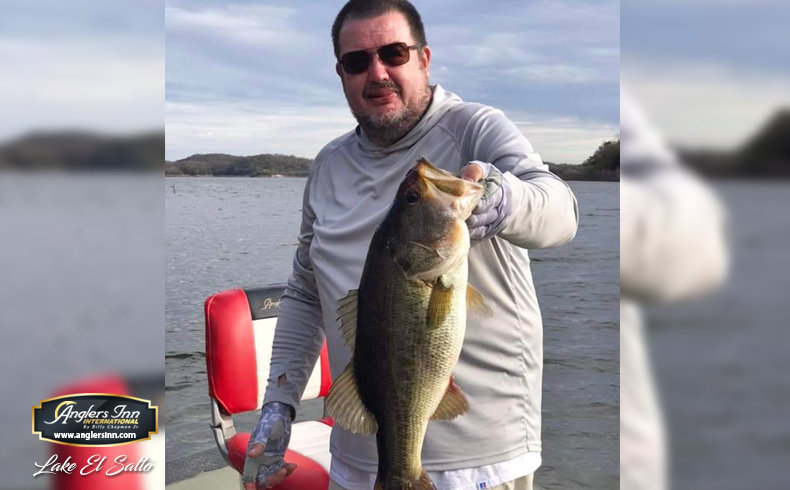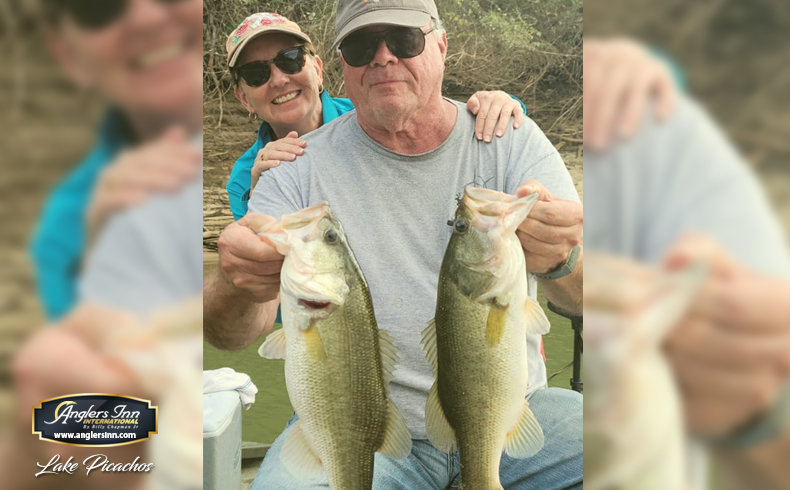 As expected, the new year brought high ambitions for a wonderful and prosperous 2022 and some great fishing at both Lake El Salto and Lake Picachos.
The hurricane damage at Lake El Salto provided some temporary challenges but all repairs were completed timely and our guests are enjoying all the amenities offered. But let's talk fishing!
Not only were the catch of huge numbers of fish reported but double-digit trophies were brought to the boats and we're excited about this.
Biggest El Salto catch of the month was an 11-pounder taken by Illinois resident Brad Richardson of Get N Bit Productions. Brad is a videographer for Jesse Simpkins and St. Croix and was at the lake taking care of business. It's the best place in the world for capturing website, catalog and social media photos and videos. But Brad found enough time to take this, plus others, in the 7- to 8-pound range. His favorite bait for the trip: 4.8 Keitech emerald shad swim bait on a ½-ounce jig head. A slow retrieve along steep ledges was the trick.

Alabama Urologist John Pirani, an Anglers Inn regular, spent time at both lakes and caught this 7.2-pound bass on a 10-inch Berkley PowerWorm at Lake El Salto. Nope, not black and blue this time, plum. His fishing partner, Larry Crane, had similar success.

Randy Smith is another that visits Anglers Inn fishing destinations more than the average angler and sometimes captures the trip on video. This illustrates the excitement and adventure anyone can experience at our resorts.

Lake Picachos is not going to remain as El Salto's little sibling much longer. Triple figure catches per boat per day are the norm and now the young lake is producing more trophies. Anglers Inn regular and A-Team member Jim McIntosh hefts a 10.2-pounder for the camera to prove the point. Jim and partner Larry Schultz were using chartreuse crankbaits and PowerWorms to hook most of their 1160 fish in six days. The technique: sit in deeper water and cast to the shore.

Not all anglers are male and not all use conventional tackle. California's Pat Sleeper and husband Don are avid fly fishers and love Lake Picachos. Her recent venture to the lake produced over 100 fish per day with many in the five-pound range. Anyone that fly fishes knows this is an incredible number as landing a bass on a fly rod takes a little longer than regular baitcast gear. Pat, president of California's second largest fly fishing club, recommends an 8-weight rod with floating line. Her popper was tipped with either a Clouser dropper or a pulse minnow dropper, usually a 4- to 5- foot drop. They already have their next trip, for next January, booked.

Mike Ishikawa, another A Team member and frequent visitor to Anglers Inn, shows off a nice catch on a chilly day.

Another couple of regulars to Anglers Inn destinations are Bruce Akin and Dave Precht. These two are giants in the bass fishing world. Bruce recently retired from B.A.S.S. as their CEO after years of B.A.S.S. leadership that spilled over into all areas of the fishing industry. Dave, also a recent retiree, led the B.A.S.S. editorial team for all their publications for literally decades. B.A.S.S. publications, including Bassmaster and BASS Times, are the flag ships of the company and have had a great influence on just about every fishing magazine. Lake Picachos fell to their expertise with fine catches using watermelon Zoom lizards and wacky rigged Yum Dingers in various colors.

John Pirani and partner Larry Crane also took time to catch bass at Lake Picachos. Using green pumpkin and watermelon red Senkos and deep cranks the pair averaged 175 fish per day in the 2- to 5-pound range.
The reports coming out of both lodges are filled with big numbers and big fish. Here are some examples of what our guests are enjoying.
It's hard to name the most popular months of fishing at our lodges. We've had a great fall and early winter season and the action really stays hot until we close in July. I can't recommend enough that you book your trip early to secure your place at either Lake El Salto or Lake Picachos. We are ready to give you the trip of your lifetime so call 1-800-GOTAFISH and book now.
As I mentioned in the last report, our new StyleCraft Boats (www.stylecraftboats.com) is taking off in a big way. Fiberglass hull pontoon boats for family fun and fishing, Elite Craft runabouts for pure boating fun and Hunter daysailers for some quiet time catching the breeze with a full sail are ready for immediate ordering. Unlike other boat manufacturers, you won't wait a year or more for our boats. Call 1-855-StyleCraft to get on the list now and have your boat before summer arrives.
And I'm asking a favor. If you already been reading our Facebook and Instagram posts for both Anglers Inn andStyleCraft boats I thank you. If you have not started, I really hope you will simply go here to begin enjoying our regular post of the lakes and our boats.
---