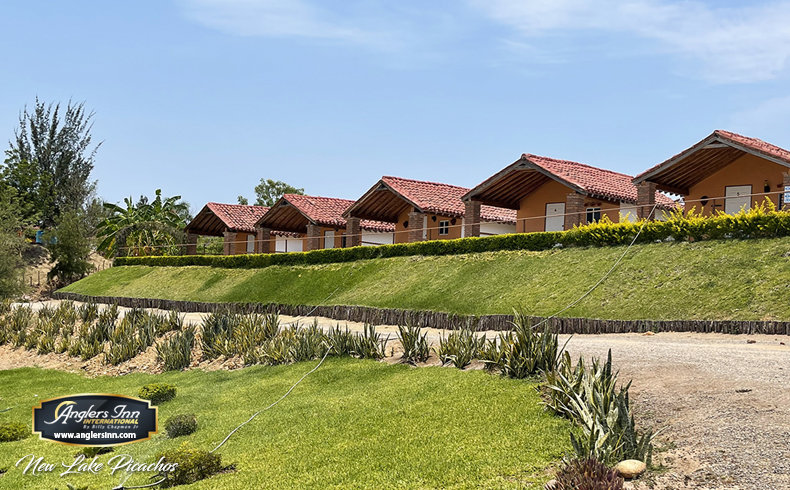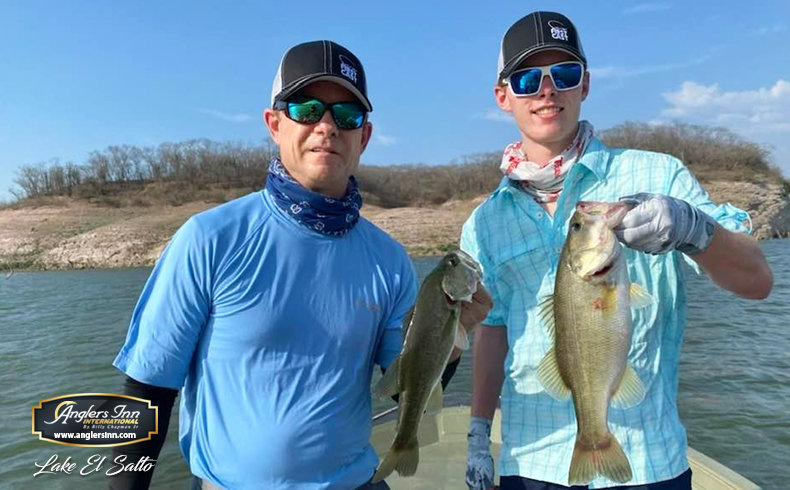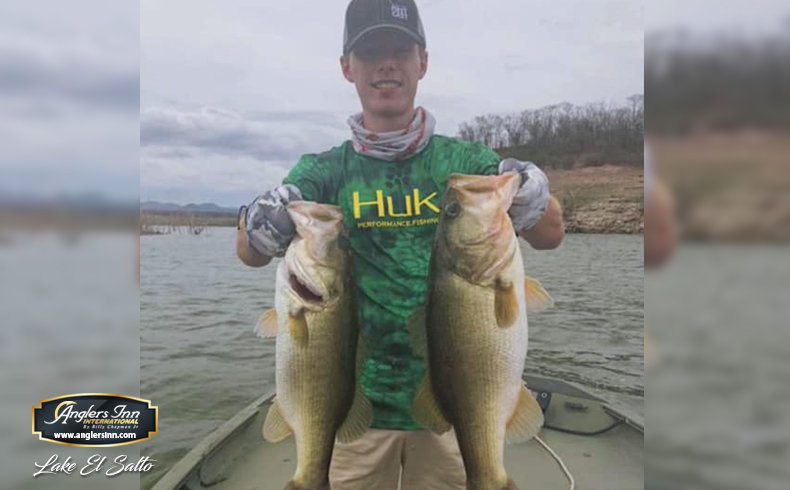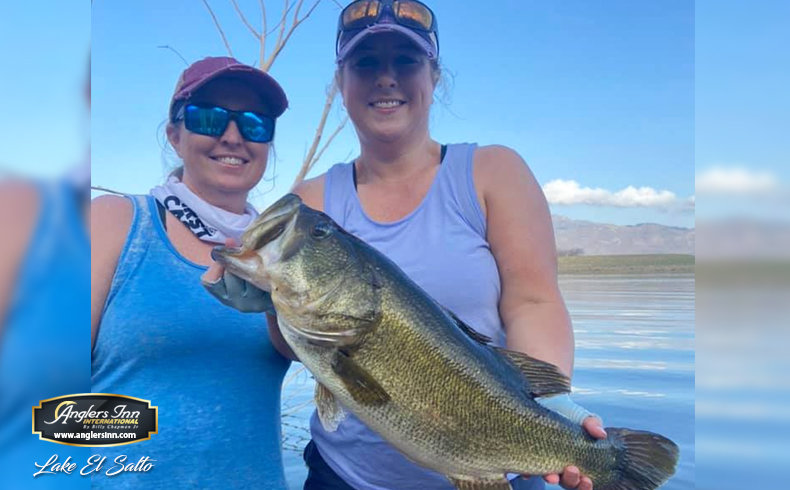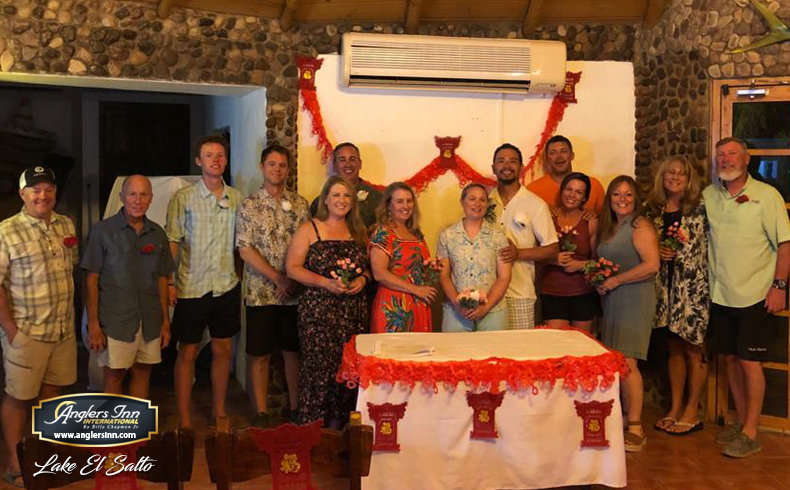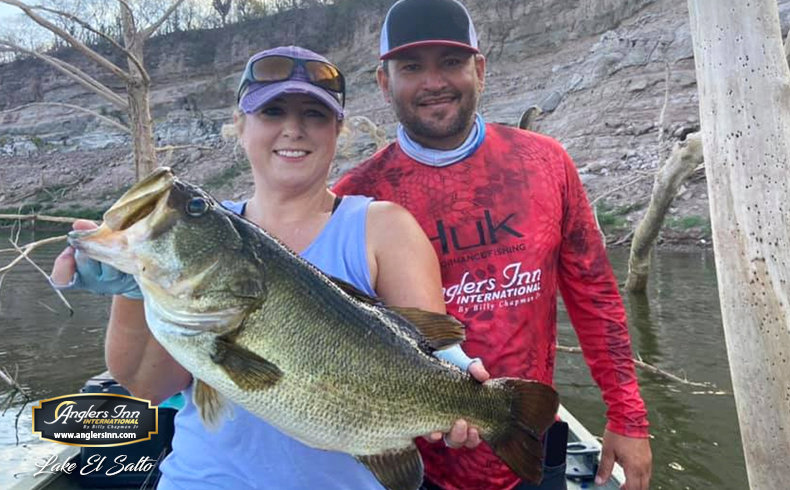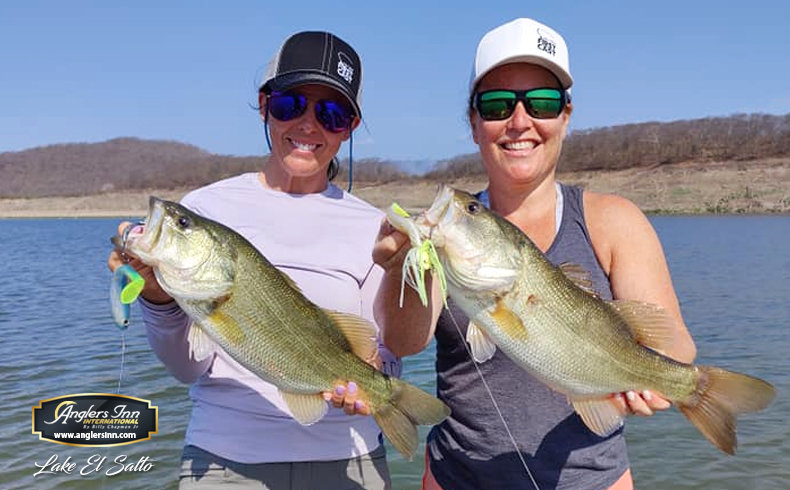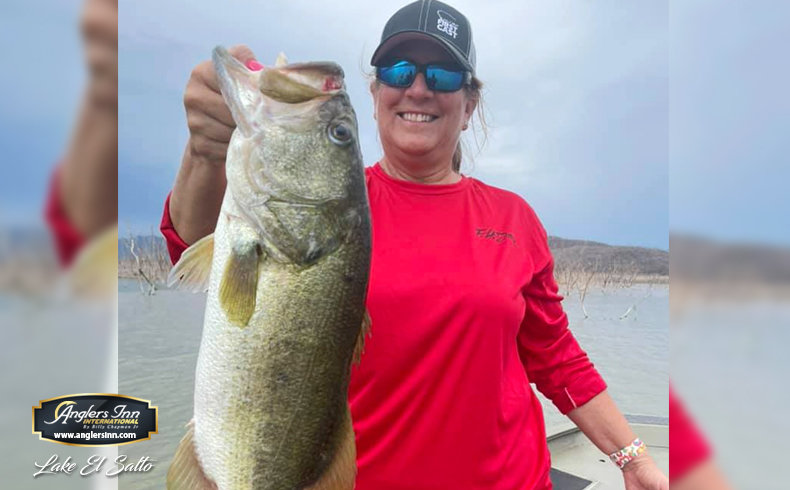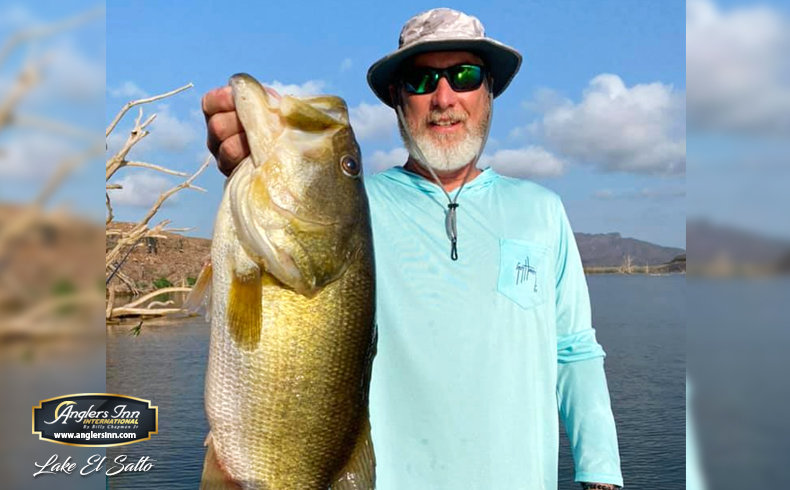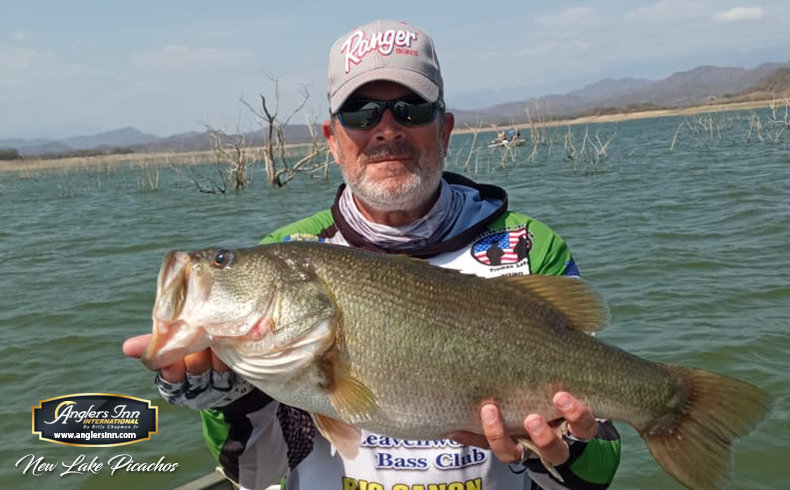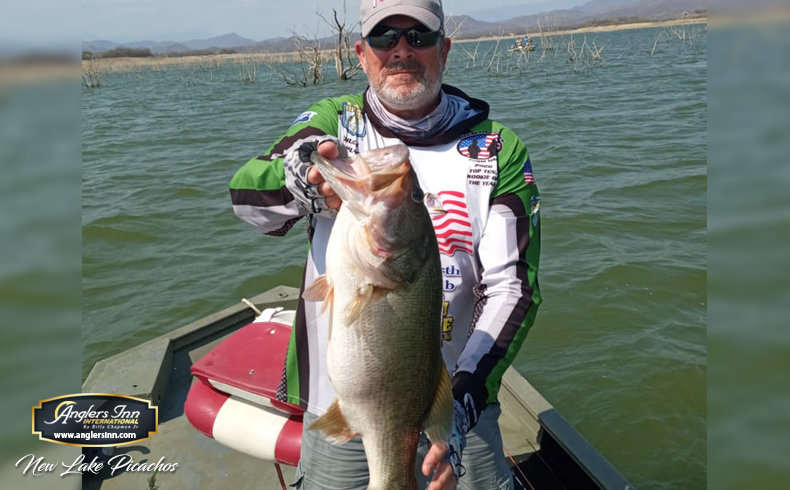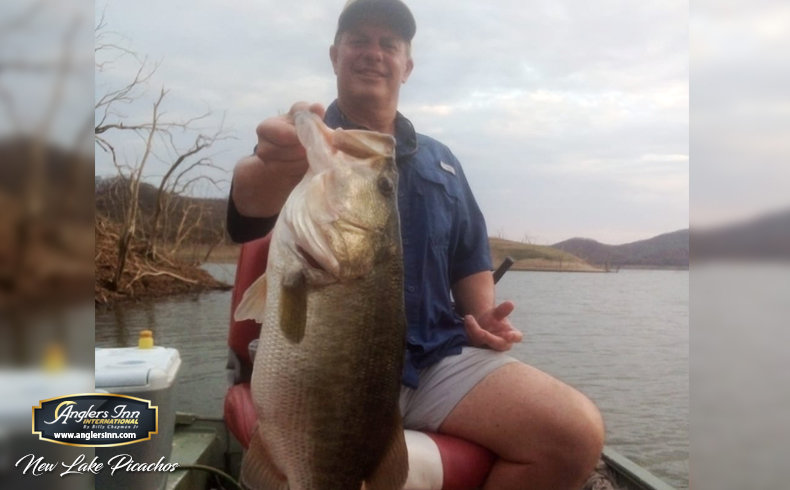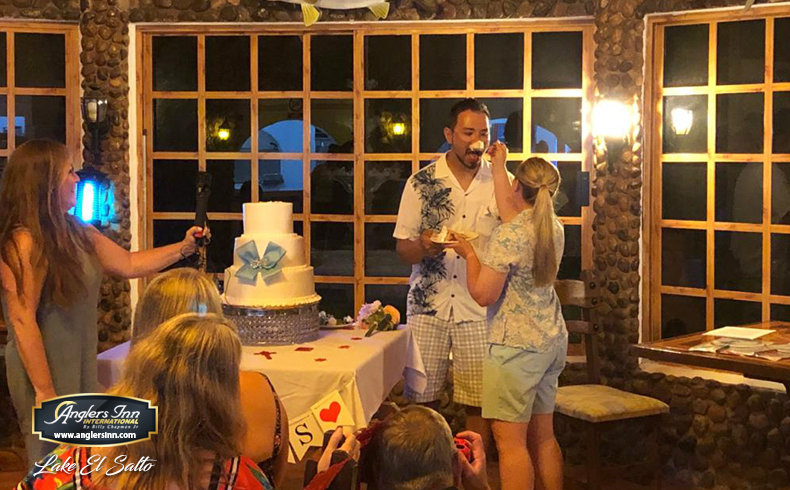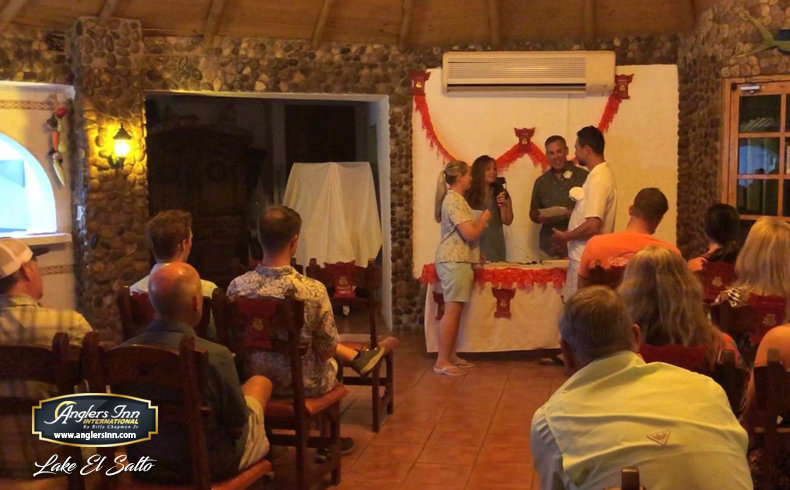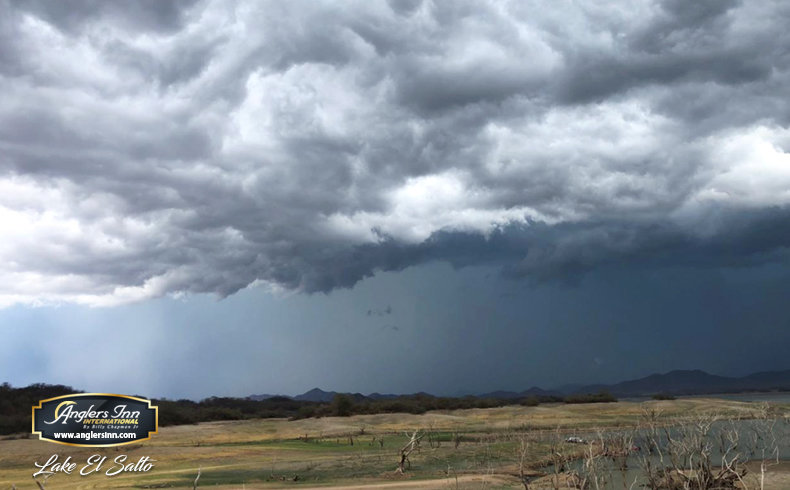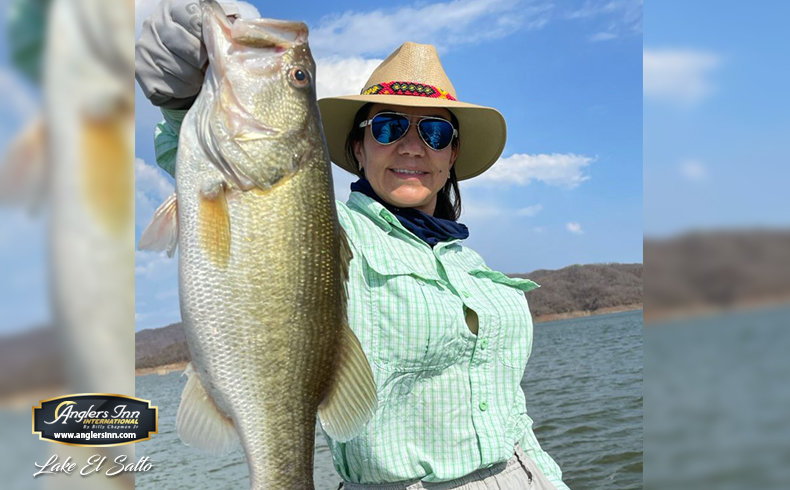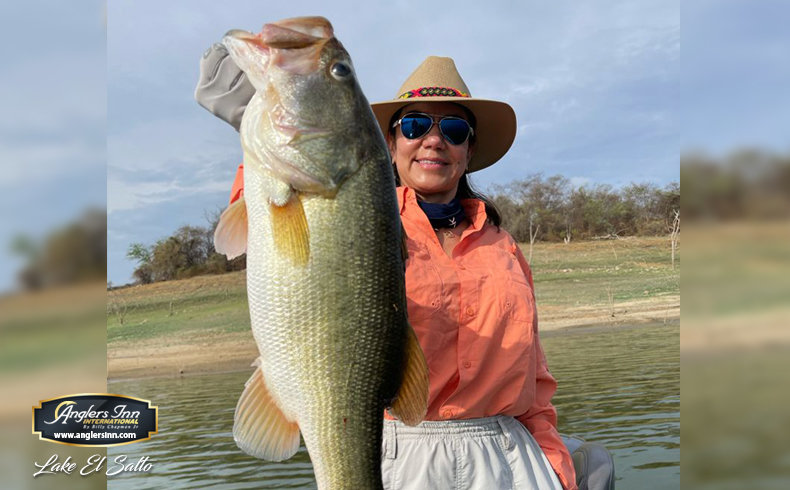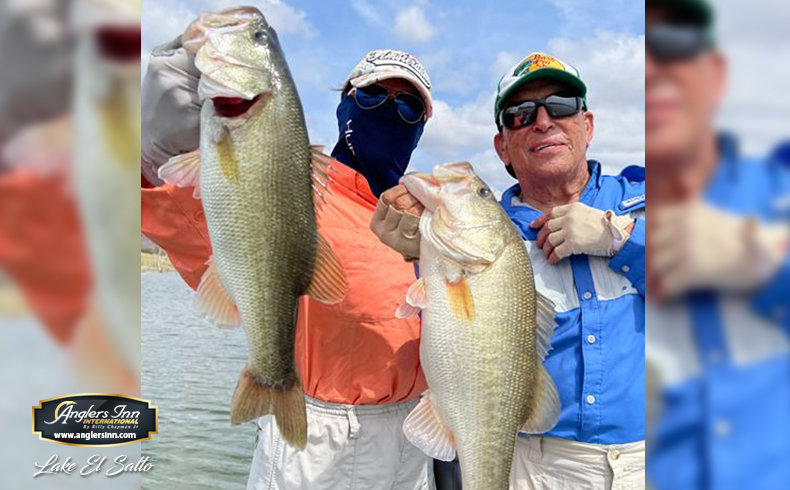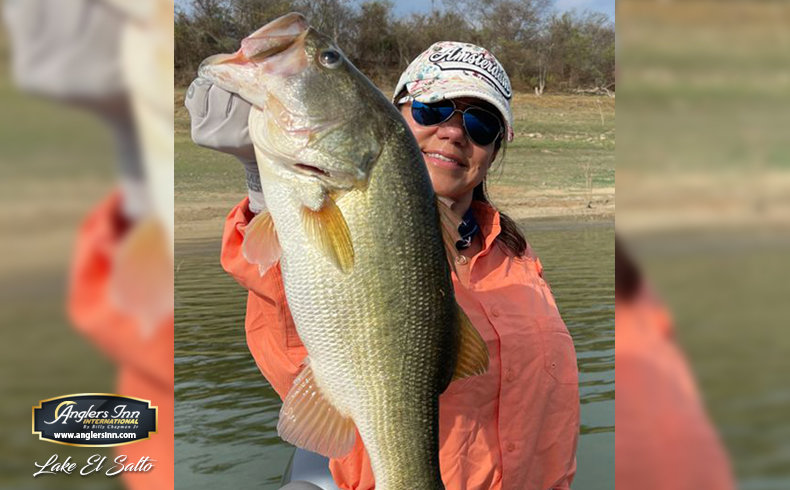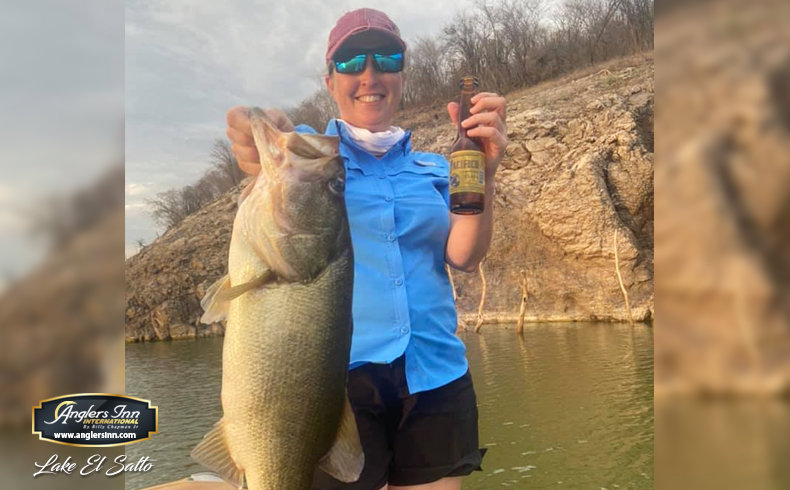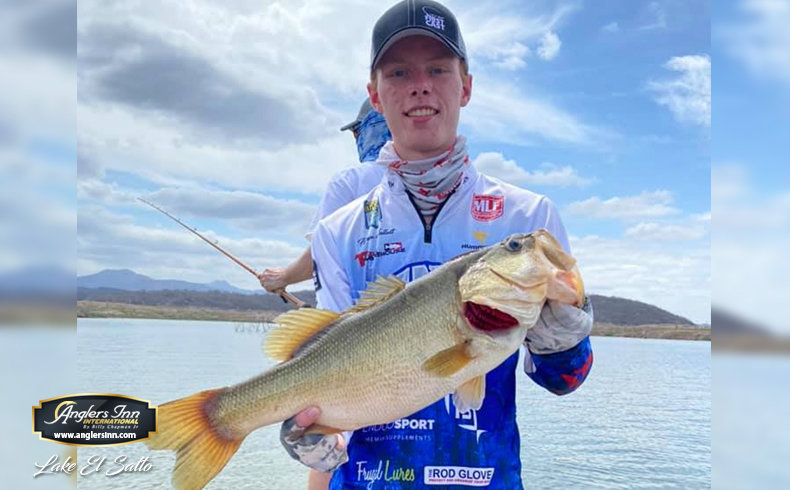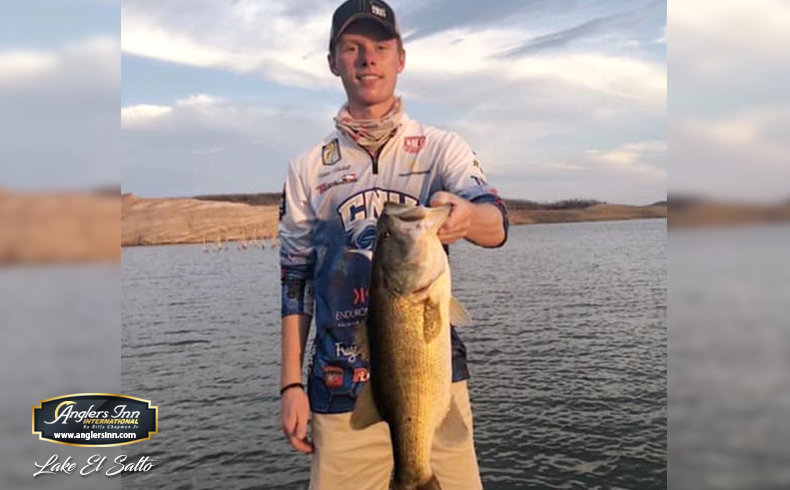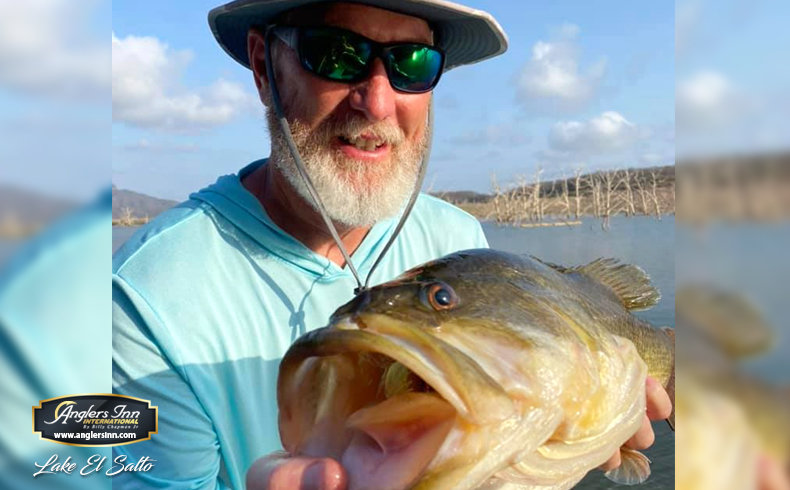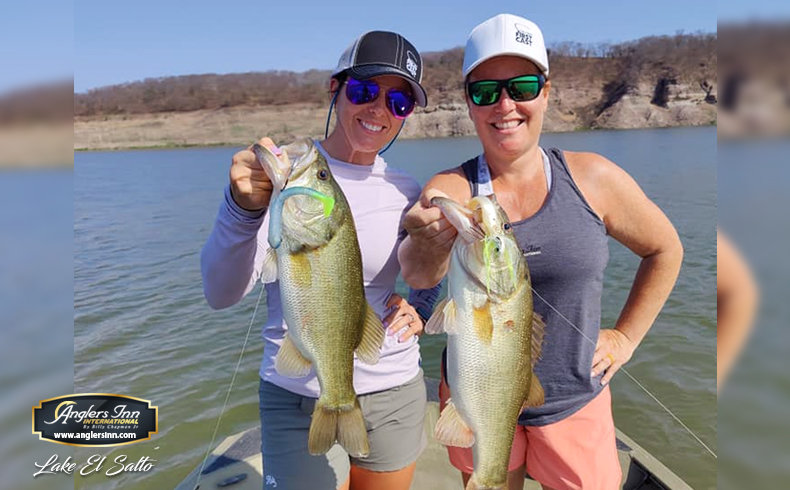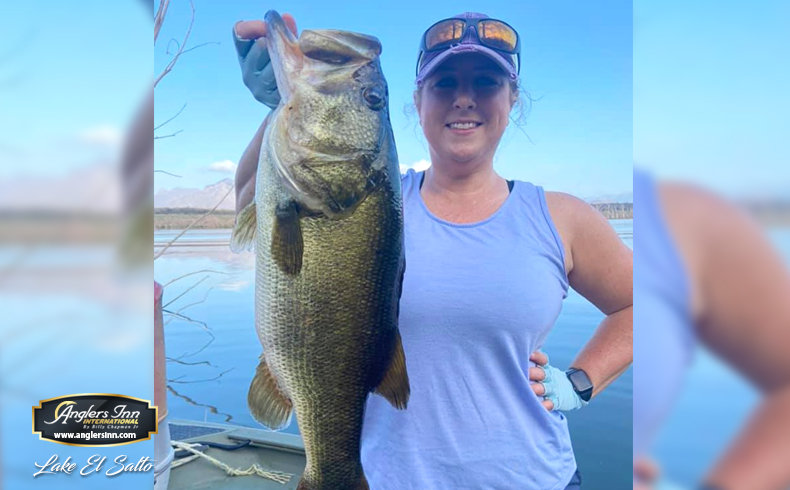 Wow! As the 2020-21 season nears its conclusion, all I can say is "Thank You" to the guests who have returned to Picachos and El Salto in droves to experience one of the best stretches of fishing in recent memory.
I know that many of you still cling to El Salto – after all, it's the long-term gold standard for bass lakes worldwide – but if you haven't been to Picachos yet, you need to plan a trip, or perhaps a combo. Even a decade-plus after it was dammed, the numbers remain insane. Most new lakes peak early on, but Picachos just continues to get better. You can still expect to catch a hundred-plus bass a day, with a fair number of 6- to 8-pounders sprinkled in during your stay. Of course, you could get by with watermelon red lizards and black/blue Power Worms, but what's the fun of that? Bring some deep diving crankbaits like the Berkley Dredger, and a handful of Chatterbaits, and you can cover the depths.
Picachos is also an exceptional topwater factory year-round. The Rico excels, but our new favorite is the Berkley Choppo, a "plopper-style" lure. It is deadly in the hands of novices and experts alike, guaranteed to get your heart pumping, and truly addictive. Be sure to bring some on your next trip to either lake.
El Salto is near record lows right now. Don't worry, that's part of the natural cycle, and when the rains come in late July or early August, it'll fill back up. In the meantime, our guests have enjoyed the fish being bunched up on predictable spots. There have been lots of ways to catch them, lots of "grandes" mixed in, and simply more 3- to 6-pound bass than I can ever recall. Guest after guest after guest have reported that most of their bass were 4 pounds or above. That's hard to beat anywhere, especially when each boat is catching 60 to 80 a day.
Chad Hallett of Virginia came down to Mexico to celebrate his son Fisher's high school graduation. They'd put it off in 2020, and came back a year later, and they were glad they did.
"It fishes small this time of year so you'll fish the same spots over and over again," Chad said. "The most important thing is to trust your guide. Keep it simple and bring plenty of everything."
For big fish, Chad and Fisher relied on 10-inch worms (black/blue and watermelon red) and deep diving crankbaits, but for numbers they found a Berkley Hollow Belly on ½ and ¾ ounce underspins to be the ticket.
They were down at the same time as Jennifer Combs of Texas (on her third trip), who came down to celebrate her 40th birthday with her sister Janet, a first-timer, who was celebrating her 50th. They landed 70 to 100 fisher per day, Jennifer said, including loads of 6-, 7- and 8-plus-pound fish. "The Texas Rig produced the most fish over seven pounds but I had big ones on other baits as well. I had a couple big ones on a 6XD, a black and blue football jig, and a paddle tail swimbait. My three biggest were 8.39 (jig), 8.31 (Texas Rig), and 8.28 (swimbait)."
They fished shad-colored swimbaits with the tails dyed chartreuse on ¾ ounce jig heads: "The chartreuse tail on the swimbait was really important," Jennifer explained. "Once you determine where the fish are in the water column, they seemed to like a medium-paced retrieve. Most of our swimbait fish were suspended with us counting to before we started our retrieve. Make sure you three bring good line. My two biggest fish were in heavy timber. Without strong line I never would have landed them. I don't recommend anything less than 17 lb. test on the Texas Rig. I prefer 15 lb. fluorocarbon for cranking. The lake is fishing so well right now. I believe you can really fish your strengths and have success no matter what you throw. Listen to your guide. They know what they are doing!"
Continuing with the celebration theme, in addition to graduations and birthdays, we had a wedding conducted on-site in June. Yes, it's something we love to host, and we can get a special cake from a top-notch bakery in La Cruz to mark the occasion.
"This was by far the best trip we've had so far to El Salto," Samantha wrote, and it appears she was talking about the fishing as well as the wedding. "Between the two of us, we caught approximately 380 fish total, with three fish 8 pounds or better, two that were 7+, six fish that were over 6, and too many 5s and 4s to count. That being said, when we arrived, we realized that we had not packed the right bag of Senkos or big worms, and we missed the bag of flukes entirely. Being that we did not pack the soft plastics that we thought we did, I thought we would be in for some trouble, but I think in the long run, not having a huge selection of soft plastics actually helped us. We made sure we had our soft swimbaits, jig trailers, Zakos, and a few packs of worms, lizards, and Senkos."
Samantha wrote that a black/blue ½ ounce football jig or 3/8 to ½ ounce flipping jig with a black/blue craw trailer was their best producer for big fish. "I only had five or so fish under 3 lbs, and my best fish of the trip, a 7-3, came on a jig, and all three of Mike's bigs in the 8+ lb class came on jigs. Seeing him catch three fish that size is what made me pick up the jig in the first place. Flipping the trees or dragging the football head across rocky points both worked well."
When fishing swimbaits, they came to the same conclusion as Jennifer and Janet: "The paddle tail dyed chartreuse was exponentially more effective than one left plain. I think it gave the fish a target in the dirty water. We caught a lot of fish on swimbaits, and rigged them four different ways. At the start of the trip we used underspins (1/2 - 3/4 oz), and once we ran out of those we switched to regular swimbait heads. We also used belly-weighted hooks with a corkscrew keeper, and mid-way through the trip, we found a very good bite with the 3.75 Rage Swimmer Texas-rigged on a wobble head. This was our best bait for sheer numbers of fish - we had some good ones on it (Mike got a 7-3), but we did get our fair share of smaller fish on it too. A slow, steady retrieve worked well. Back home we fish smaller versions of the Keitech, and we fish those by letting them sink to the bottom then slow-roll them on the retrieve, just above the bottom. That approach worked well at El Salto too, with a number of bites either coming on the fall, or fish picking the bait up off the bottom (gotta get that sip of Pacifico in at some point!). Just need to watch out for snags."
They also caught a lot of fish on big spinnerbaits, Texas rigged worms, and crankbaits, but the jig and swimbaits tended to produce better numbers and quality so they stuck with them. The topwater bite was hot and cold.
Angela Standridge Graham came down with the Joe Thomas group for their typical summer slugfest, and like everyone else, she found the average quality to be insane.
"Most of our fish were 4 pounds and up," she said. "No littles hardly at all. The last day, I lost one that a swear could have been a 9 because of the size of his belly when he came up by the boat, shook his head (basically gave me the finger) and he came off." Her best baits were a chartreuse Chatterbait, a fire tiger spinnerbait and a 10-inch black and blue worm. In the mornings, a watermelon Senko produced well, too. She's headed back to Picachos between Thanksgiving and Christmas. Same great service, just a different fishery.
One bait that many groups used successfully this year at both lakes was the Berkley Warpig lipless crank, most often in chrome with a blue back. Our guides all swear that this one outproduces other lure in its class. I'm not sure if it's the wiggle, the sound, or the combination, but you need to get some before your trip, generally in ½ ounce. Sometimes a straight retrieve is best, other times it should be used like a yo-yo or in a stop-and-go motion, but it produces year round. Some people think it's a "numbers" bait, but every once in a while a giant will jump on it. Fortunately, they come with high quality hooks.
Although the pandemic seems to be winding down, we'll continue to take appropriate and necessary COVID precautions for the foreseeable future. That includes testing done at our facility, at our expense prior to your return to the United States, so you don't need to miss a minute of fishing. We'll also make sure that our staff protects you however possible. We clean diligently, there is hand sanitizer available everywhere, and we take social distancing seriously.
"It may be one of the safest places I've been," longtime friend Gary Giudice stated earlier this year. "The people who clean the rooms do an exceptional job. When you get out f the van they disinfect you before they hand you that first margarita, and I didn't even see a gardener without a mask."
Prime dates at both Mexican lakes for late 2021 and early 2022 are almost gone, and with postponements due to COVID-19, we've rescheduled a lot of people further reducing the available dates. As noted above, fishing has been exceptional, so I recommend blocking out your vacation sooner rather than later. If you know when you want to come, please contact us as soon as possible to make sure you get your preferred time slot. As indicated above, you should also consider either a trip to Picachos, or a combo trip involving both lakes. Do you want to work on your flipping? Wear your arm out with topwaters? Find out what a glide bait bite feels like? This is the place to do it. You can literally expect to catch 100 fish a day if you are even semi-competent, and you can do it just about any way you want. Bring pounds and pounds of plastics because it's possible to decimate even a healthy supply. It is only going to continue to get better. We've only tapped a small portion of its potential.
Picachos is just 55 minutes from the Golden Zone of Mazatlan, so it's even perfect for day trips, but for you hard core guys, if you can't decide which lake to visit, a combo trip is the way to go. Our new dining room sits right at the edge of the lake and you'll be tempted to make a few casts between sips of your margarita.
Brazil, and the Amazon region in particular, suffered a tough go of it last year, but you peacock bass fanatics should be ready to get back out on some waters that haven't seen any recent pressure. I have the best, fastest and most luxurious mothership in Amazonas, and we used the down time to increase the creature comforts. We're heading back when the season opens, with all appropriate precautions in place, so if you're ready for your first – or next – peacock trip, give me a call.
Remember, our goal is to make your trip as hassle-free as possible, and one step in that direction is that we now have loaner rods for everyone to use at no cost at every Anglers Inn property. "They made fishing pure pleasure," said one recent guest. These technique-specific rods are the real deal, folks, and we are committed to giving you the best possible tools to land that fish of a lifetime. You don't need to travel with a heavy and burdensome rod tube anymore if you don't want to. Both lakes have an ample supply ready for you to use. We're seeing fewer and fewer guests bringing their own rods. With the St. Croix sticks tailored to specific techniques, and available in a wide range of lengths and options, so you really can't go wrong…and it makes packing much easier to just bring your reels and tackle.
Whether it's your first trip to an Anglers Inn property or your 40th, we hope that this site will provide all of the information that you need, but if it doesn't we're always just a phone call or email away.
While we often provide a generalized list of lures that work throughout the year, there are times when specific bites are ongoing and we don't ever want you to arrive under gunned. Monitor the website and social media for updated info. We want to make sure that you're outfitted properly to make the most of your vacation.
If you've received this report from a friend, please be sure to sign up for future mailings at www.anglersinn.com. If you know a friend who would benefit from these newsletters, please make sure that they are receiving them, too.
---