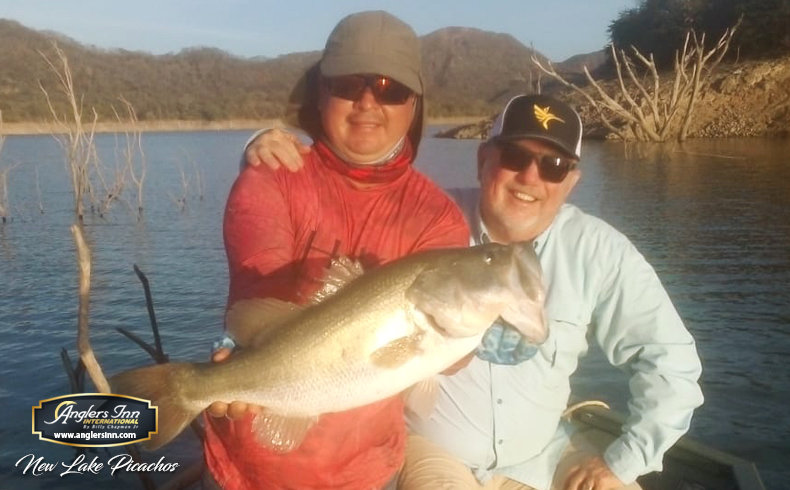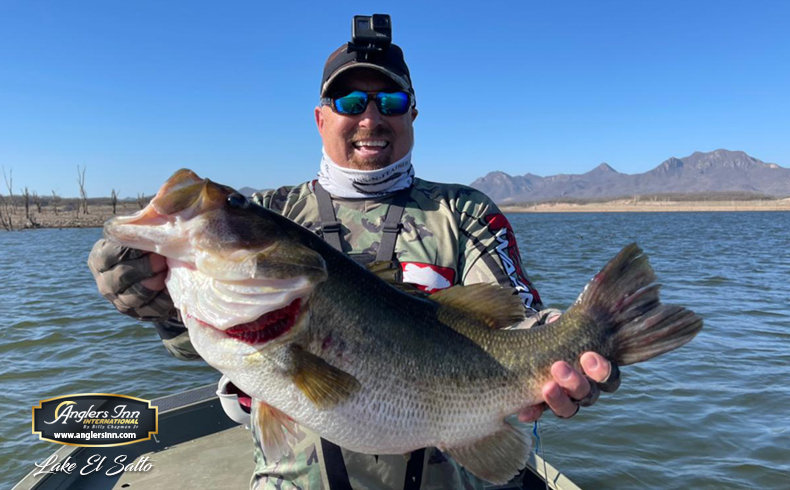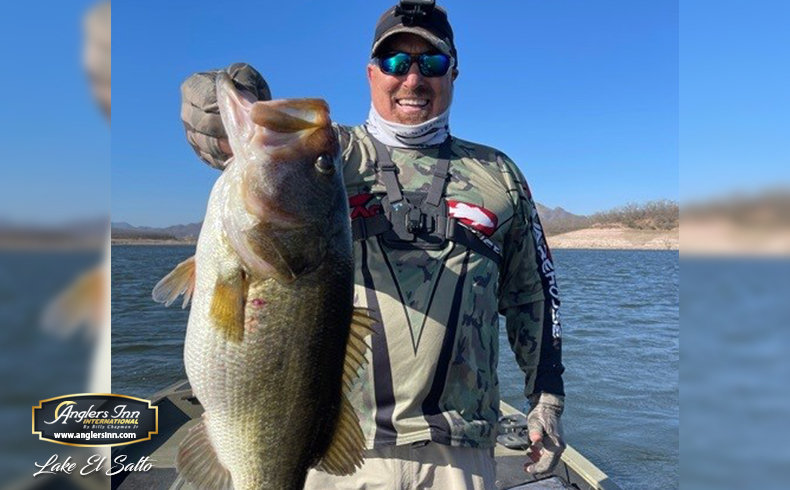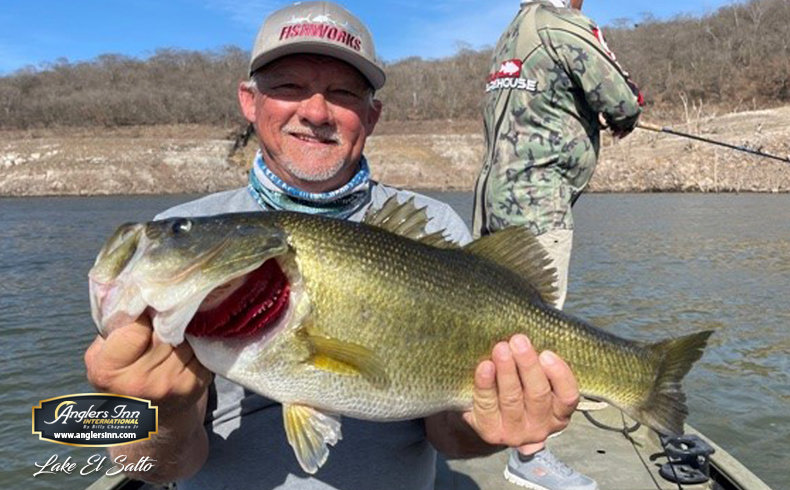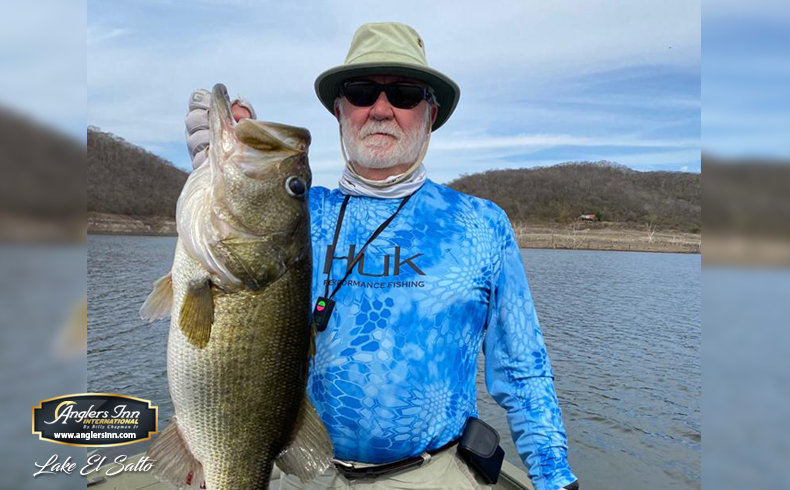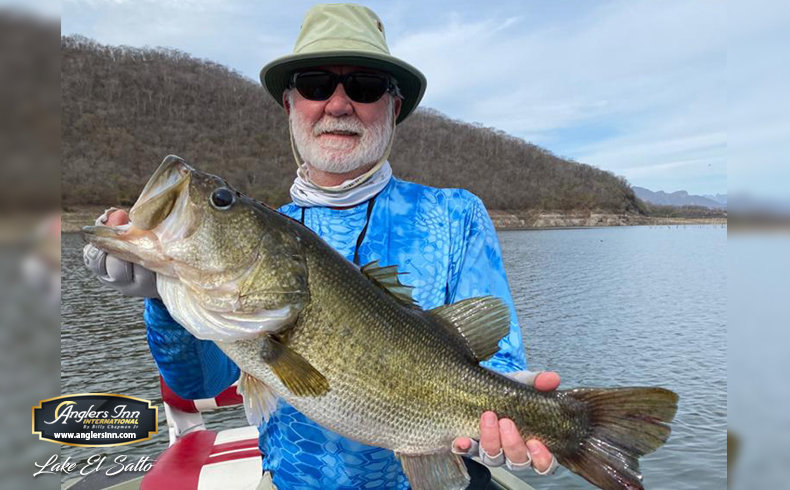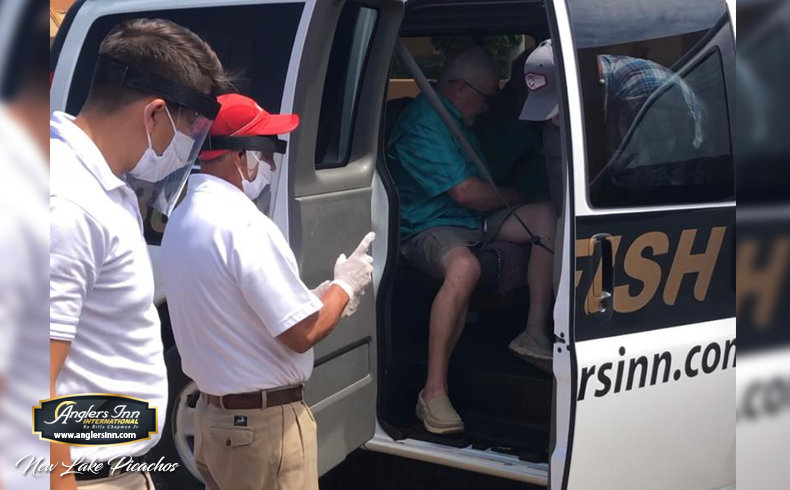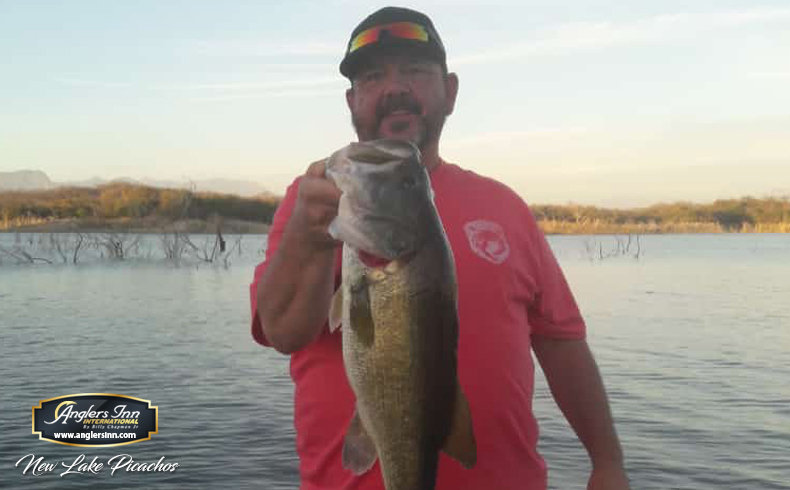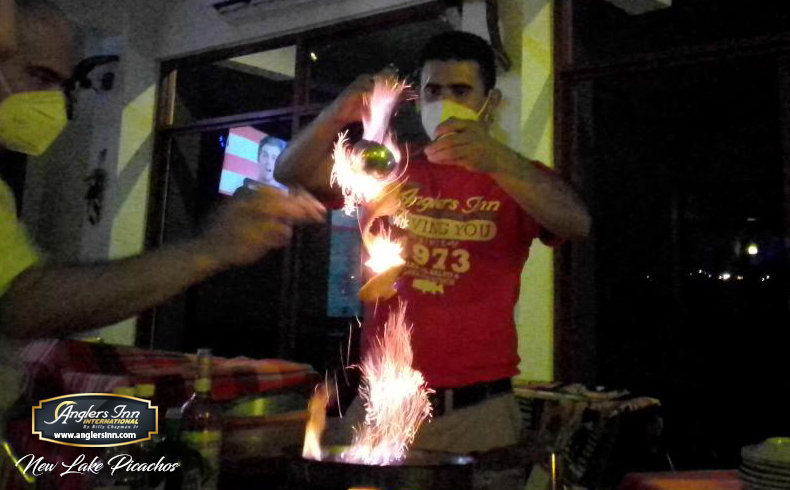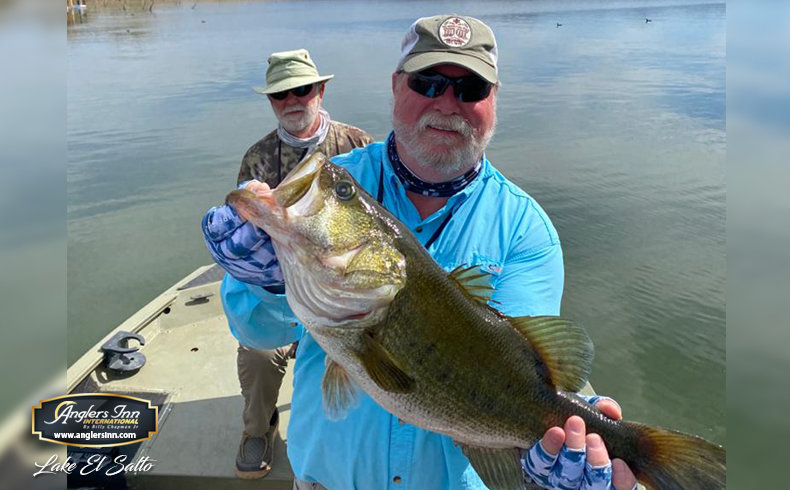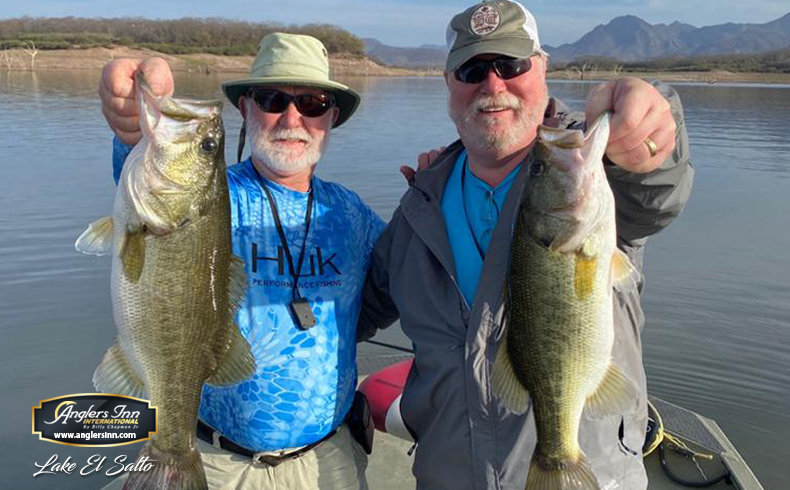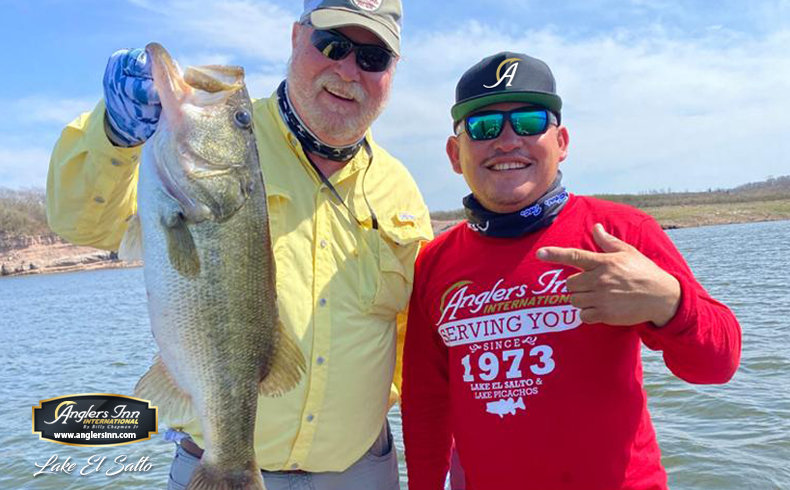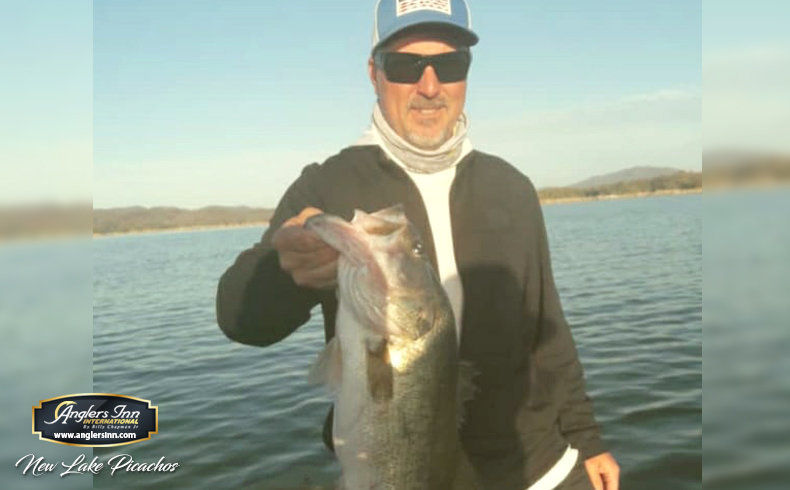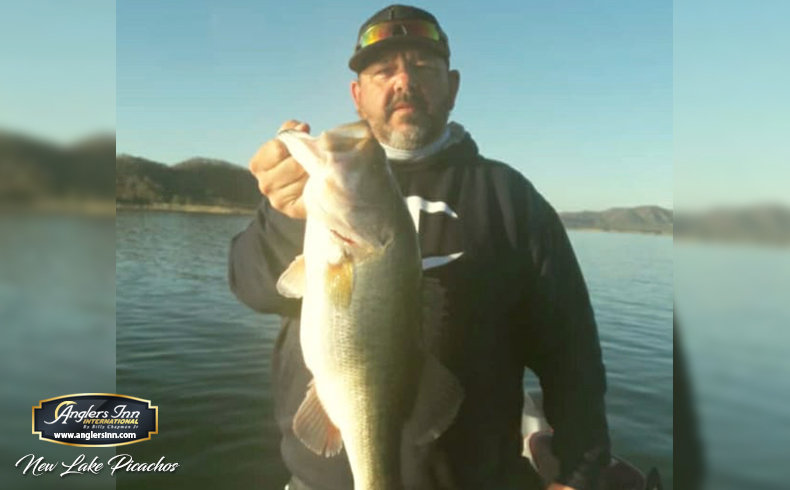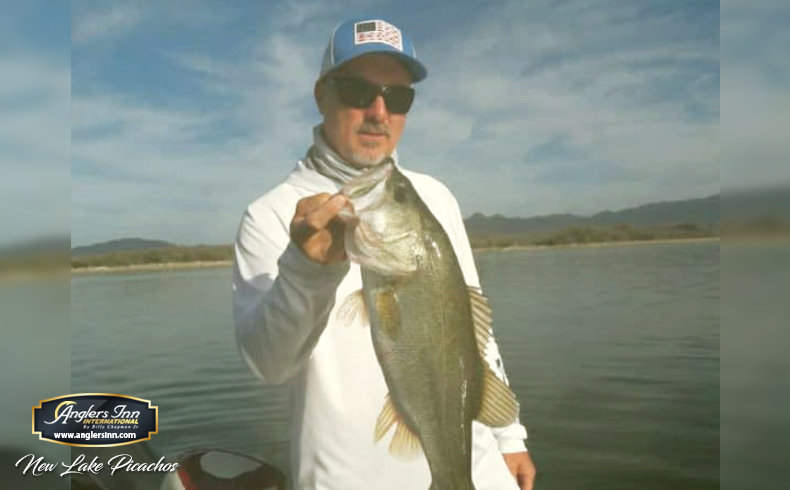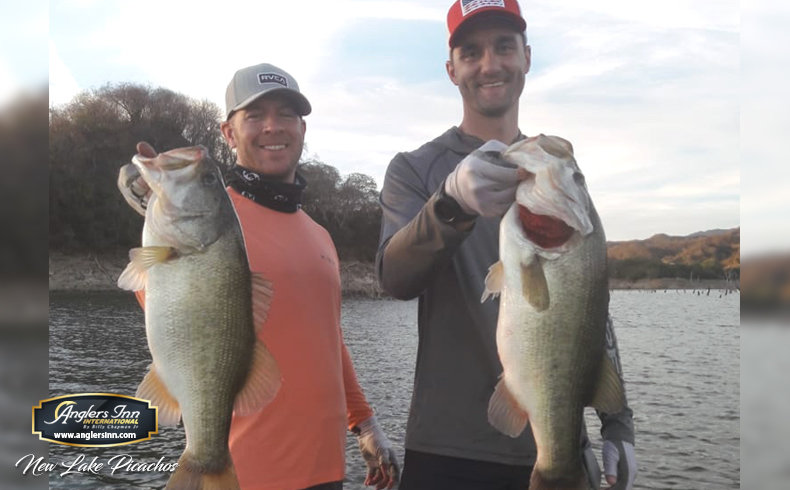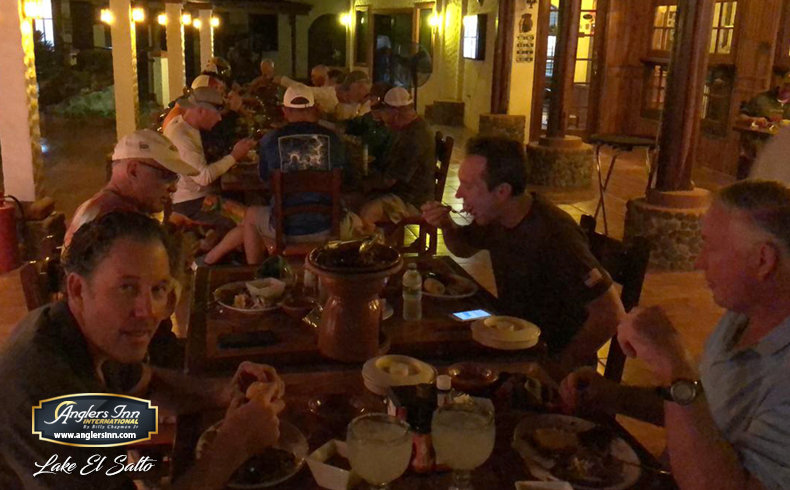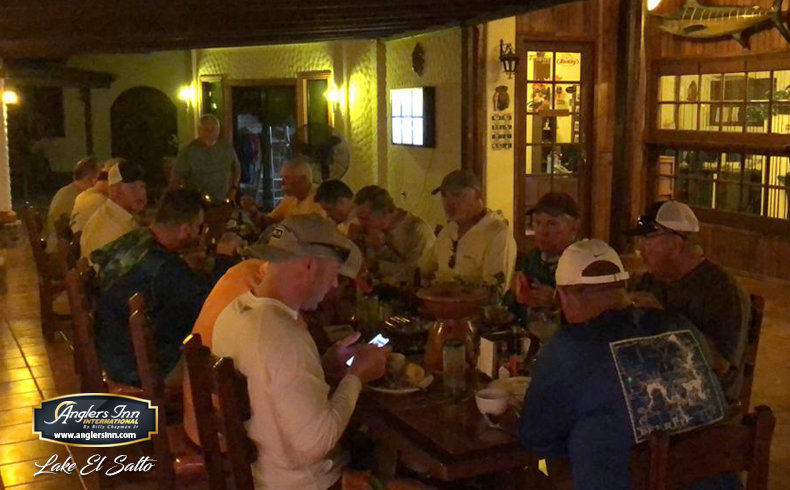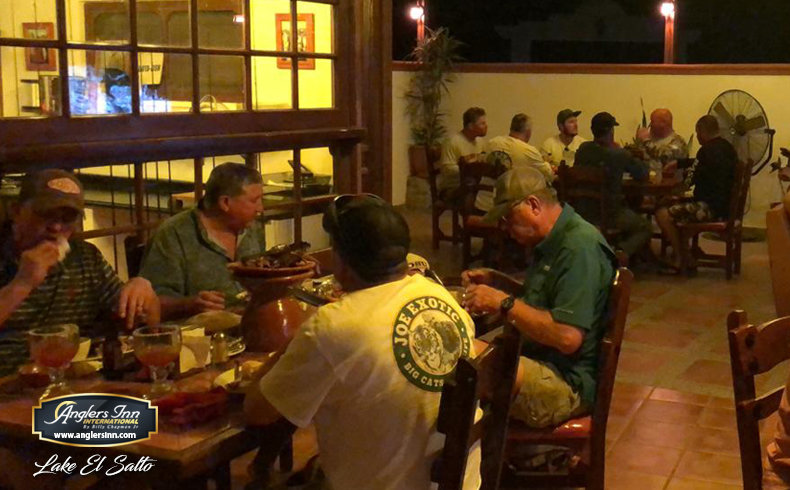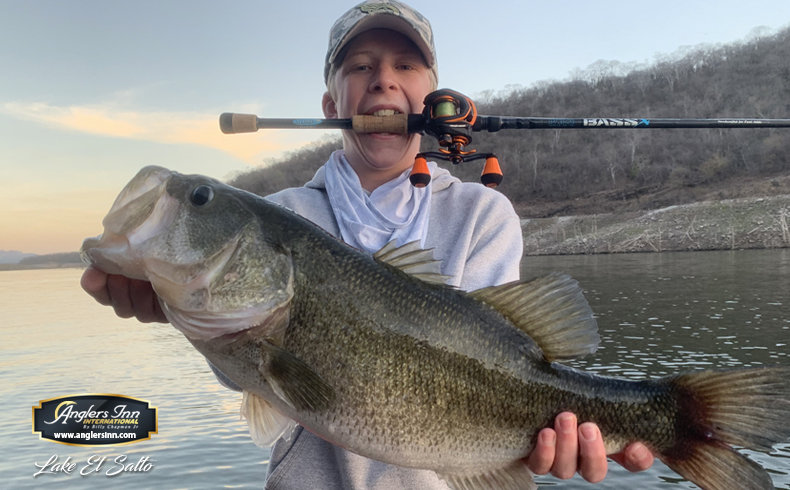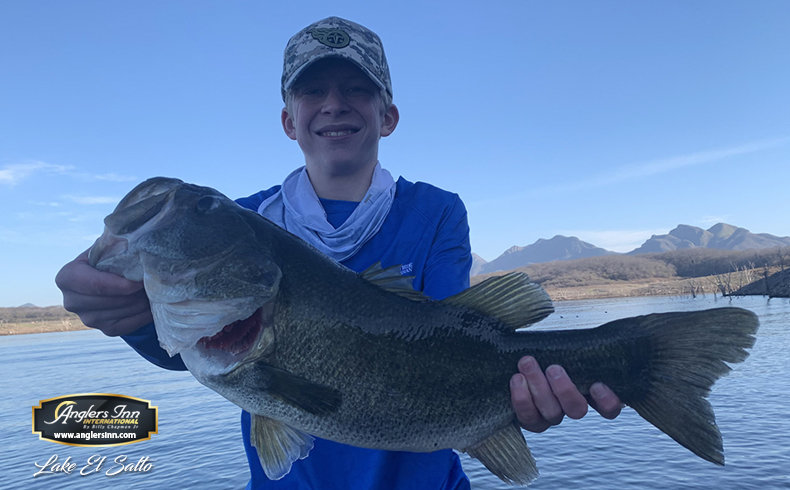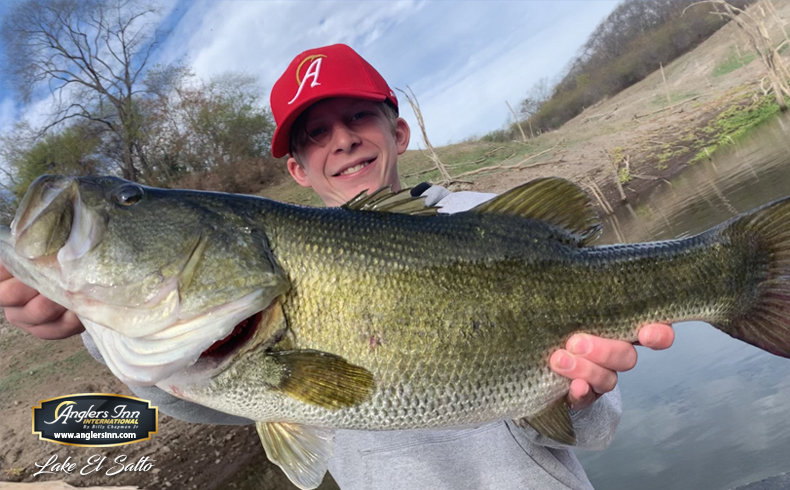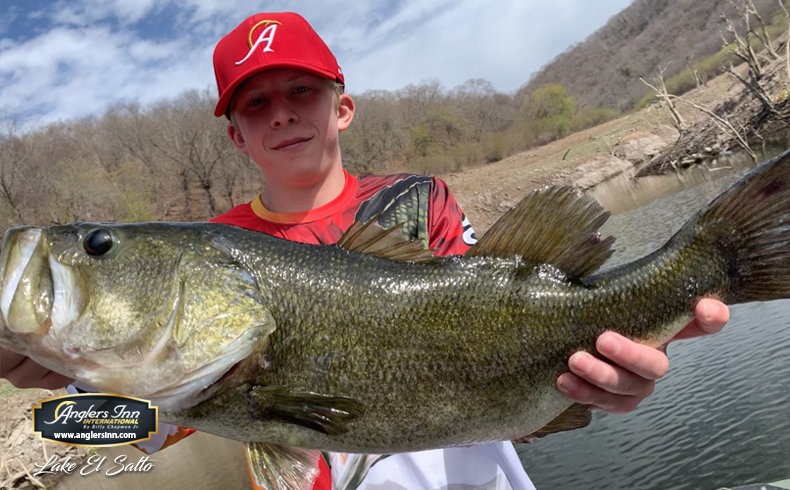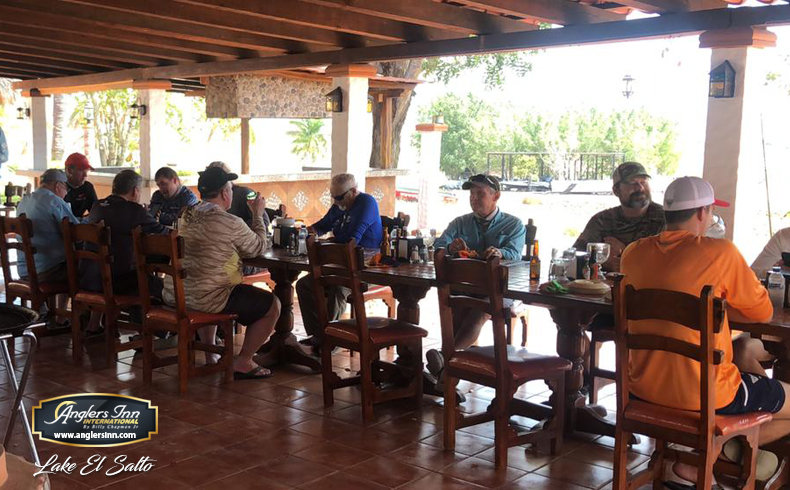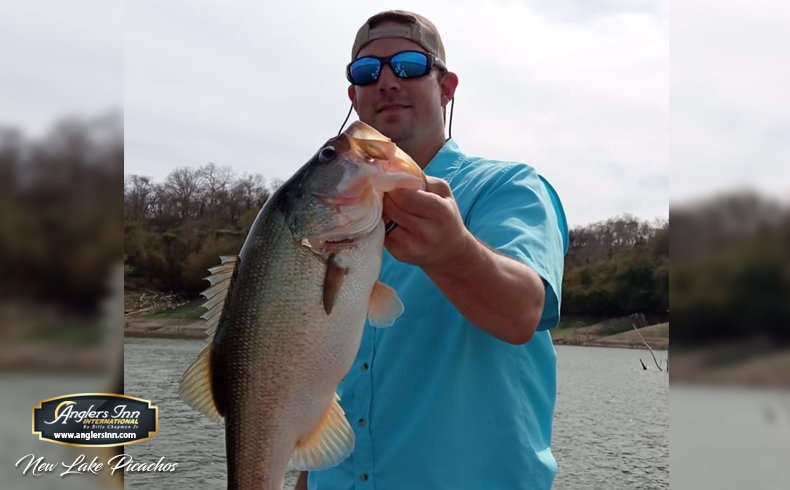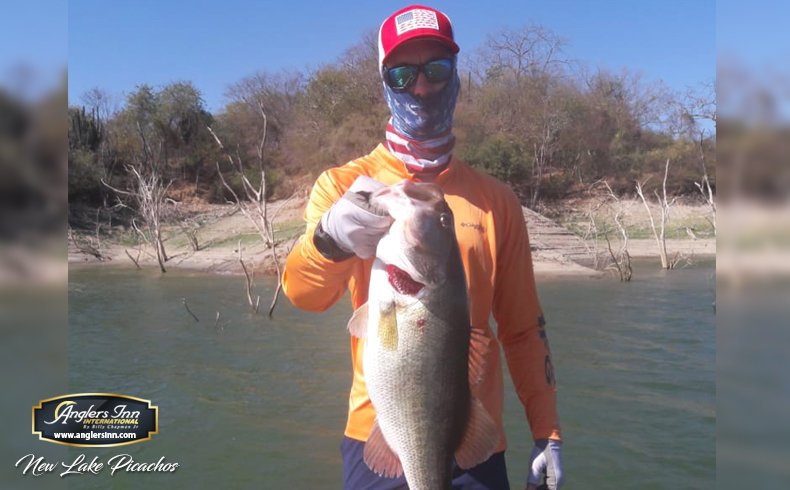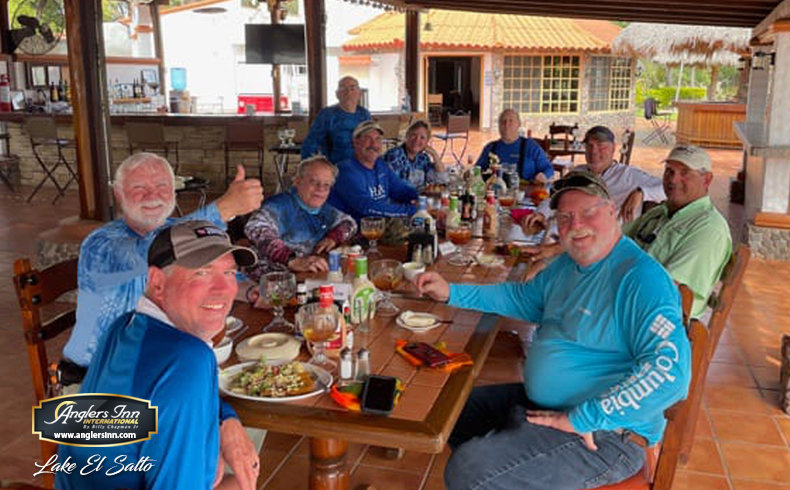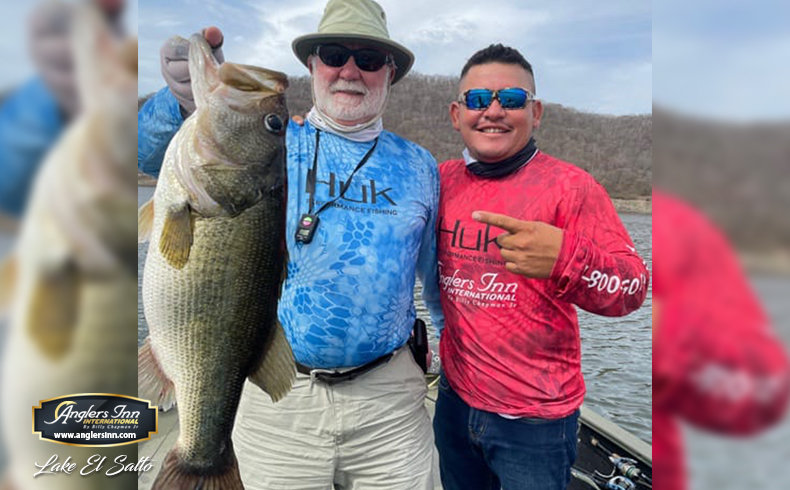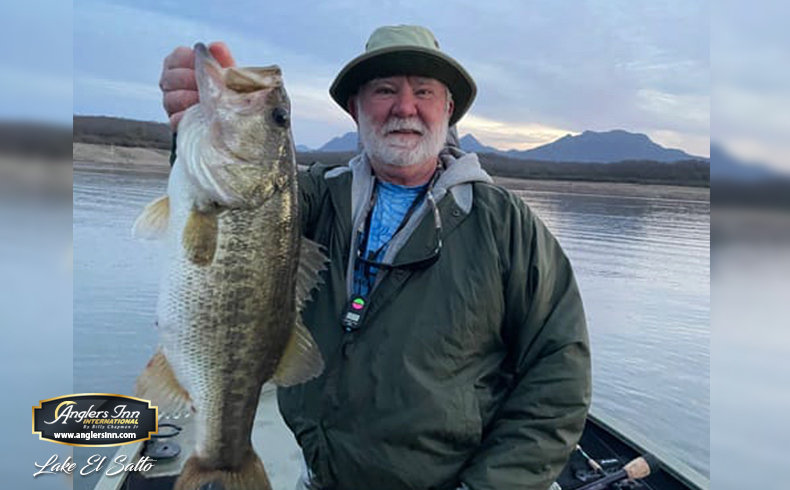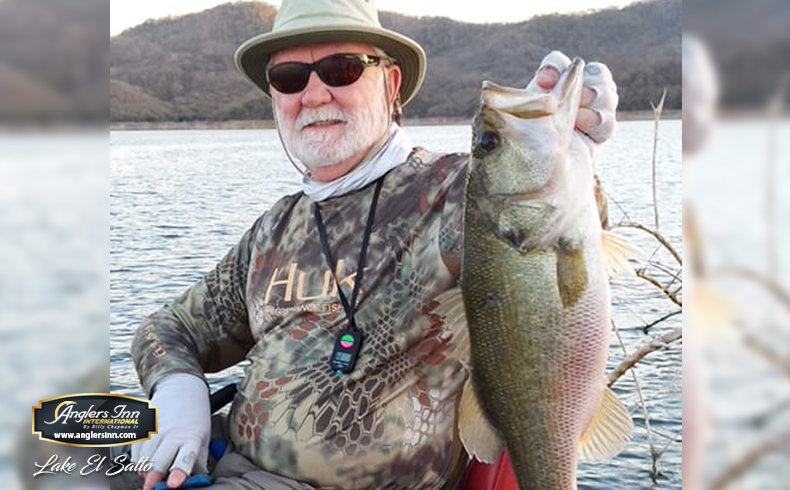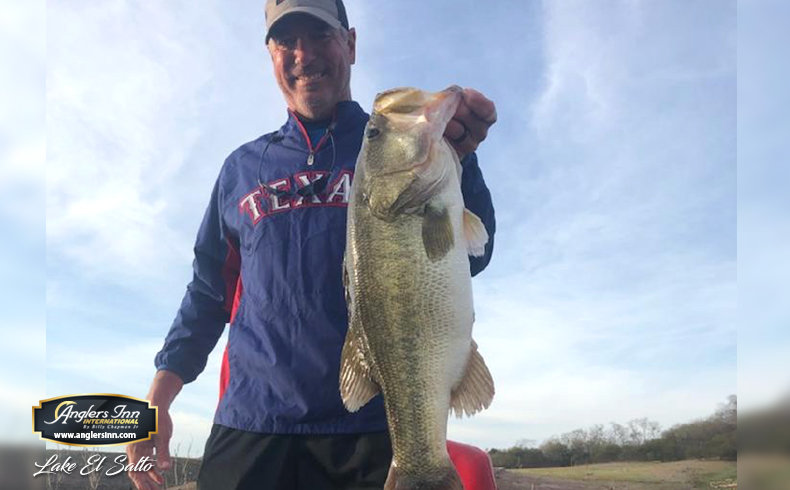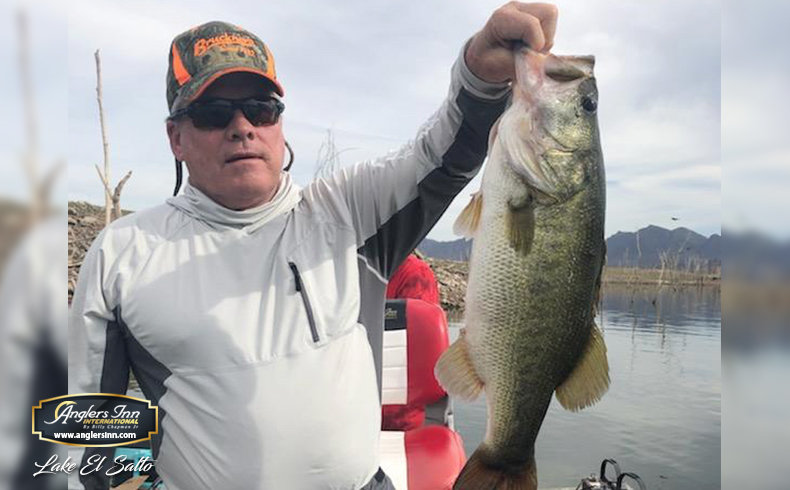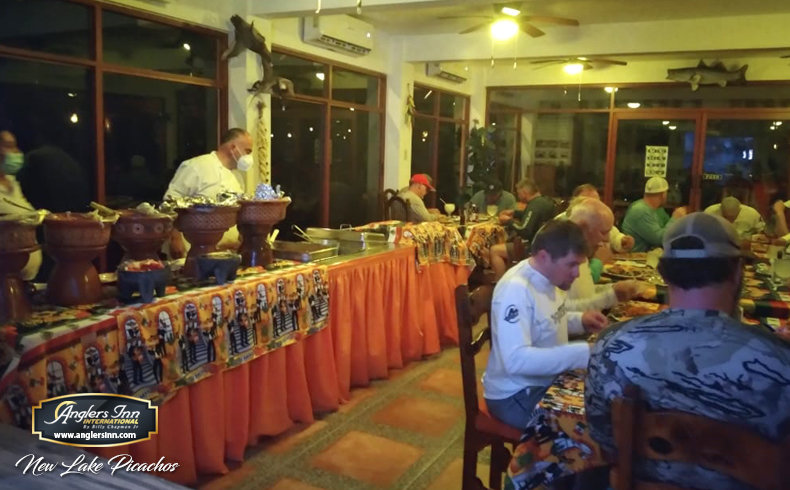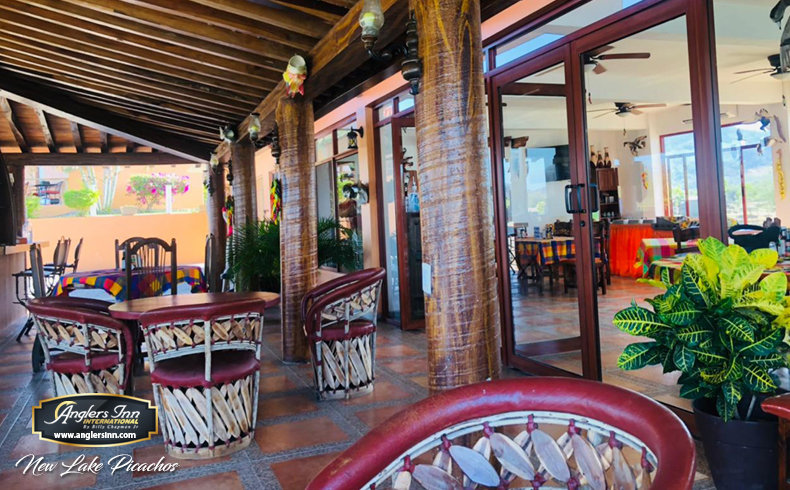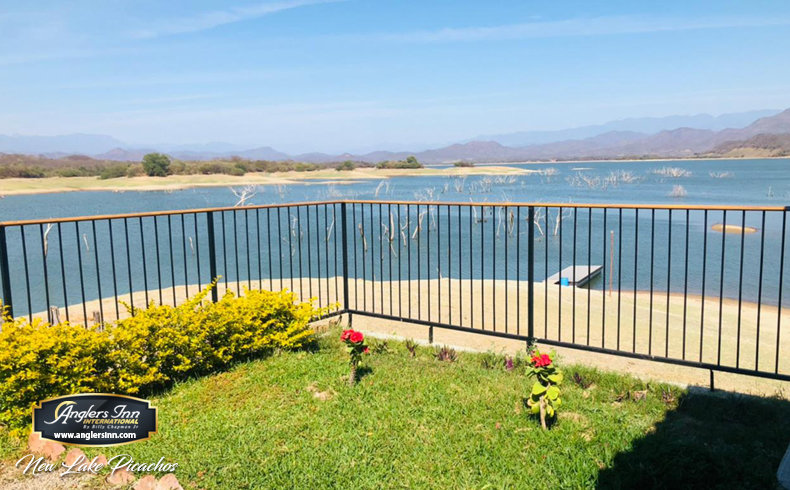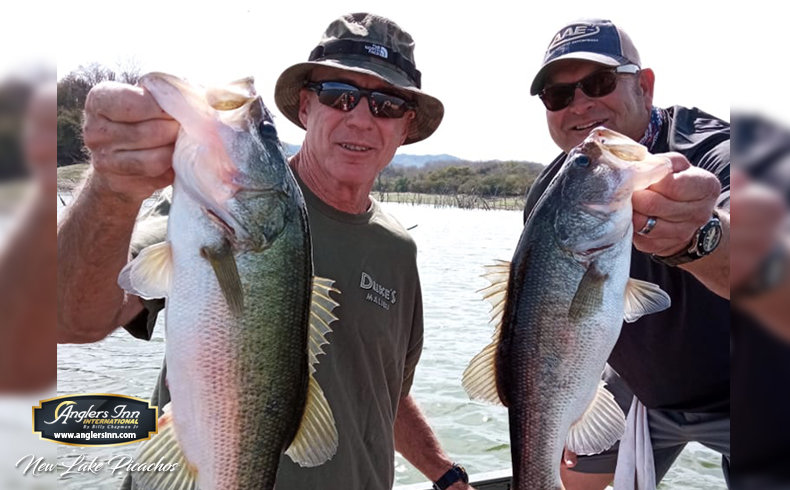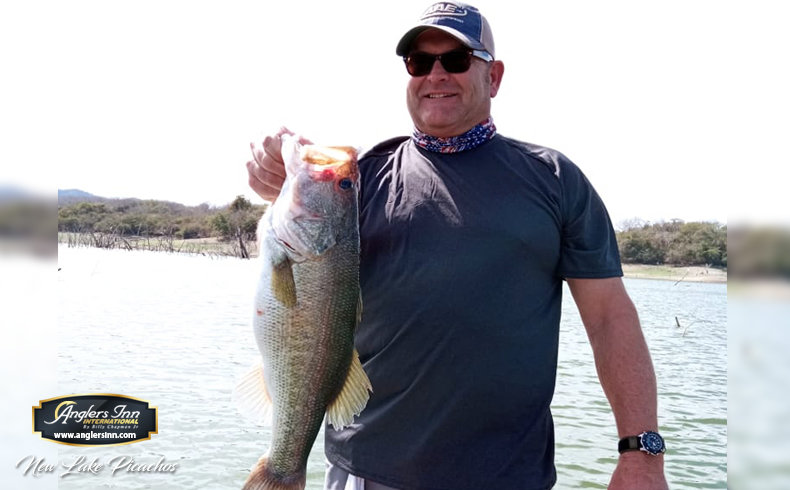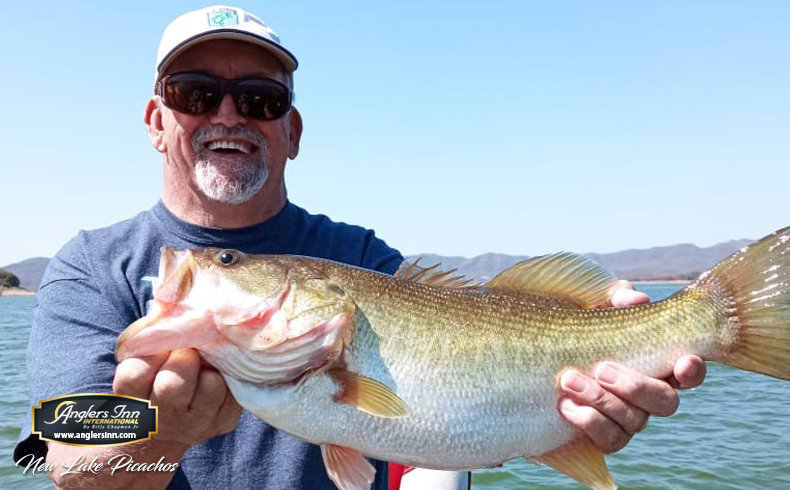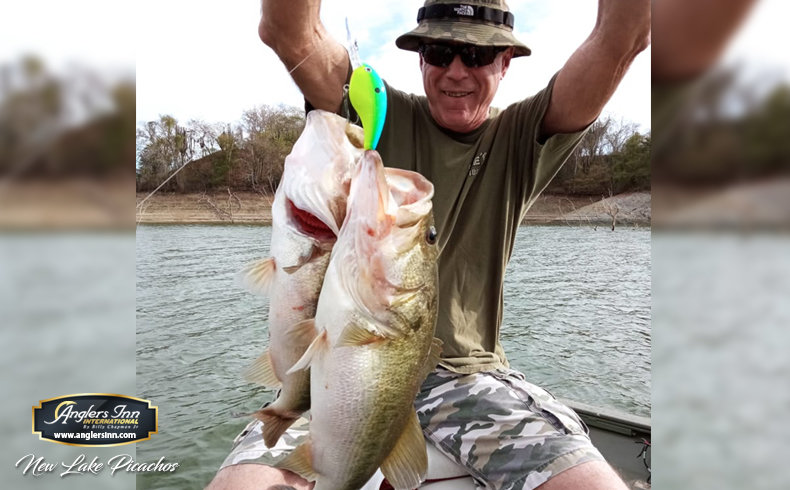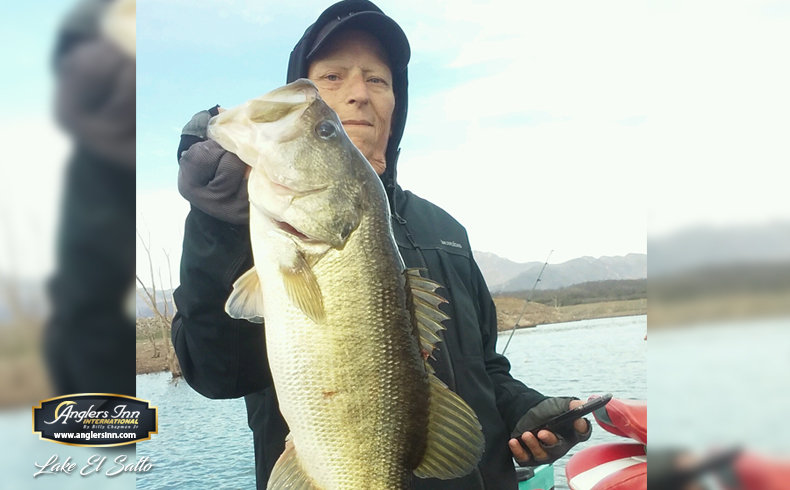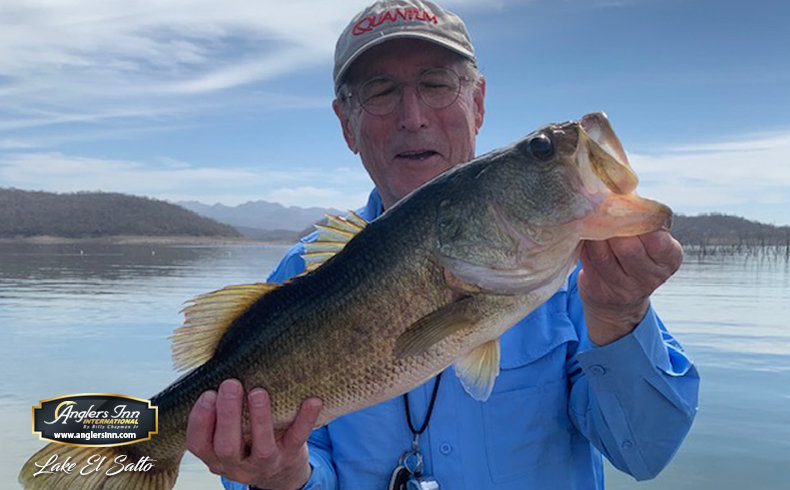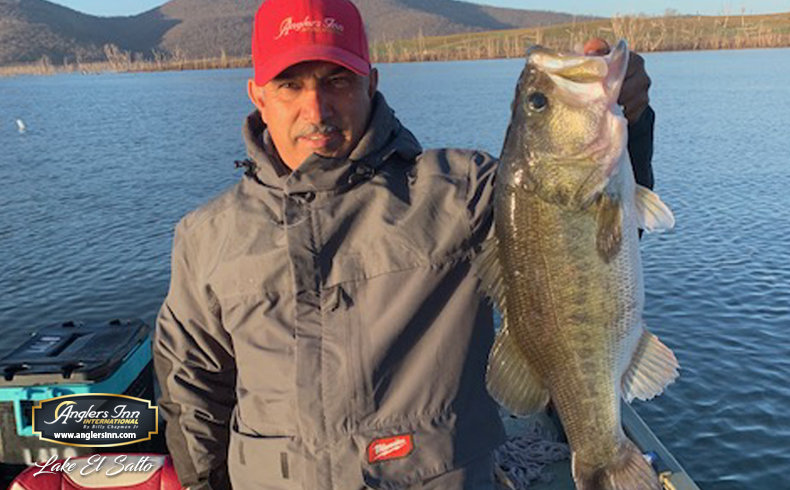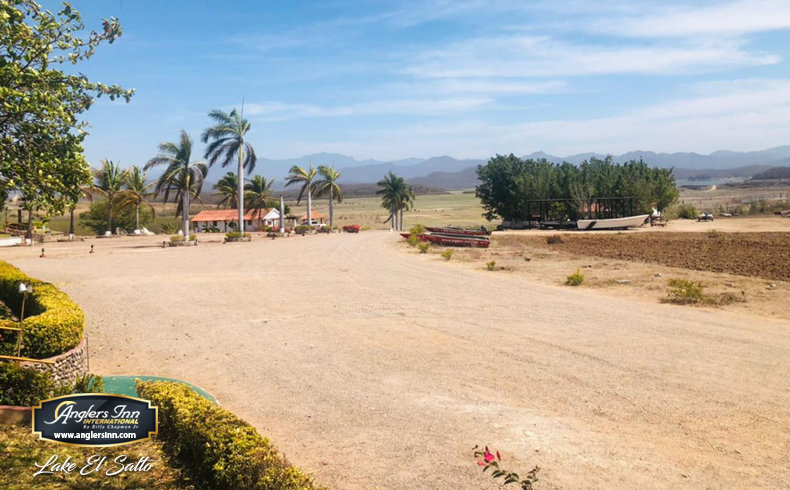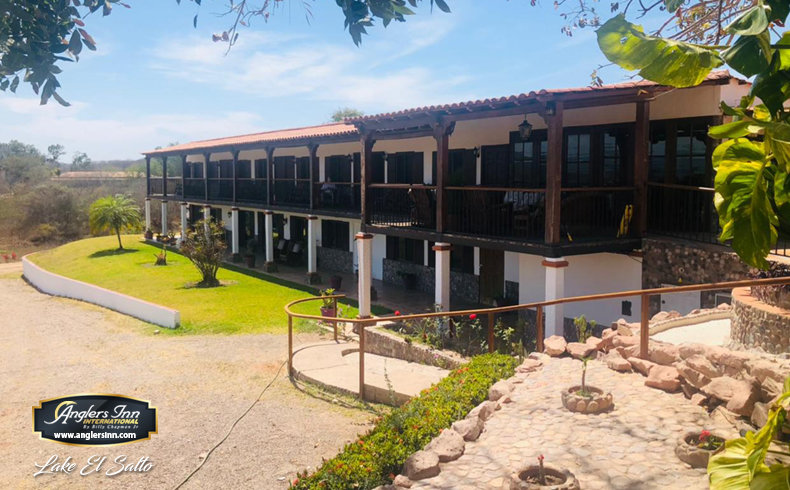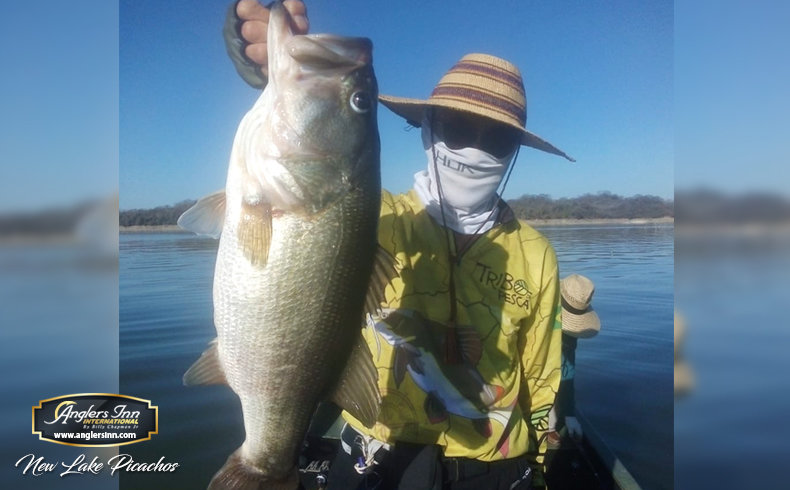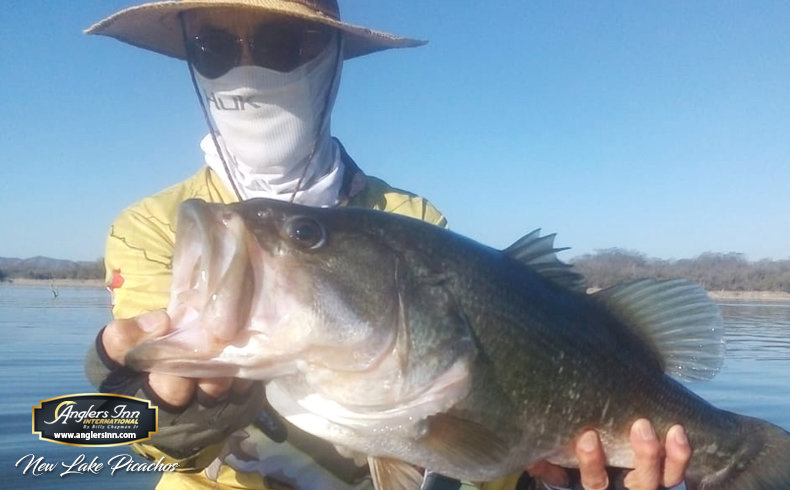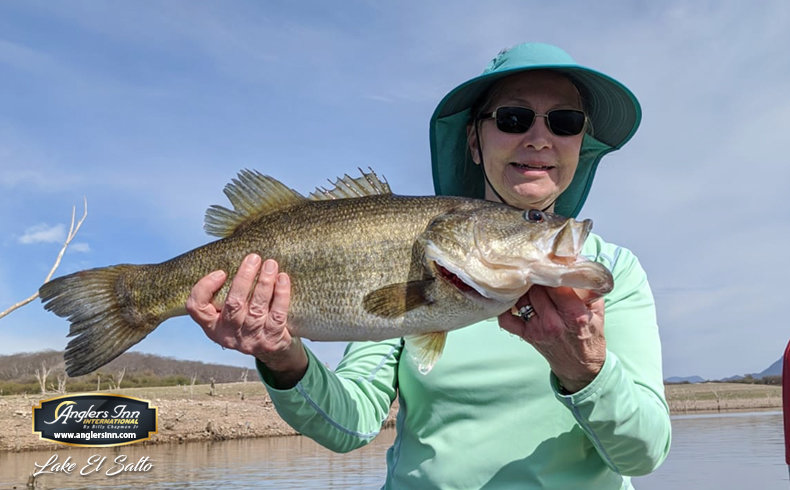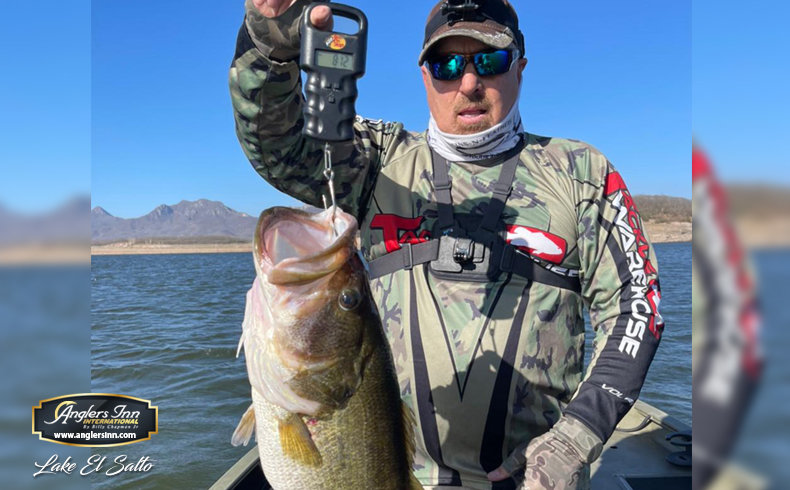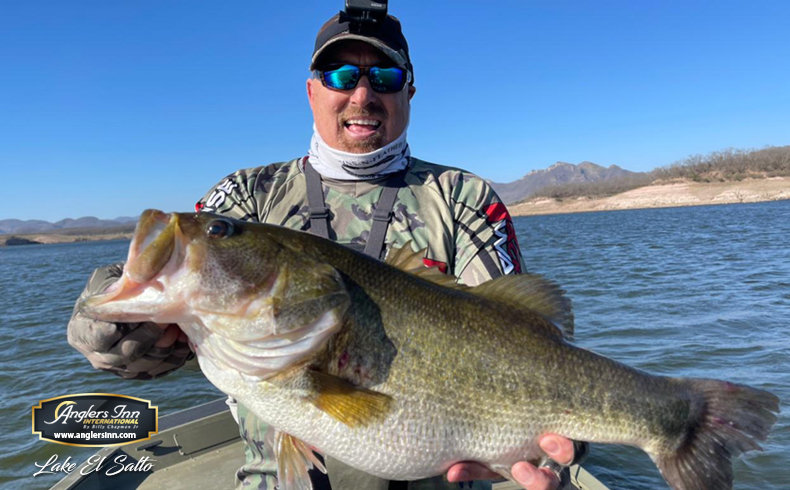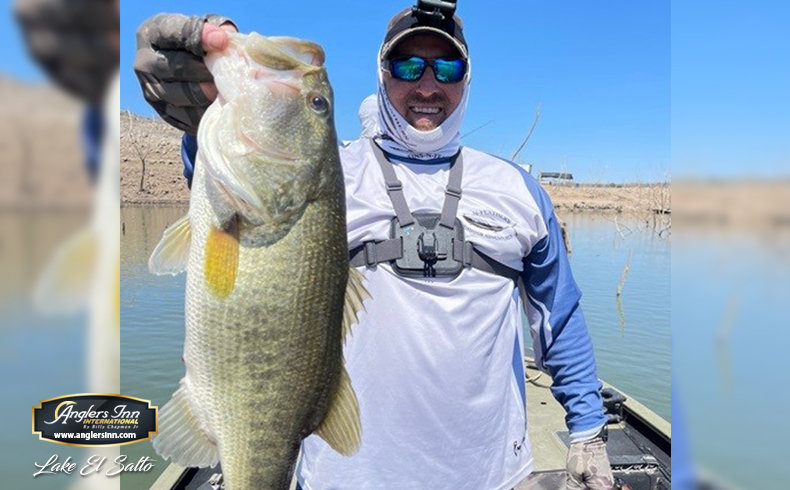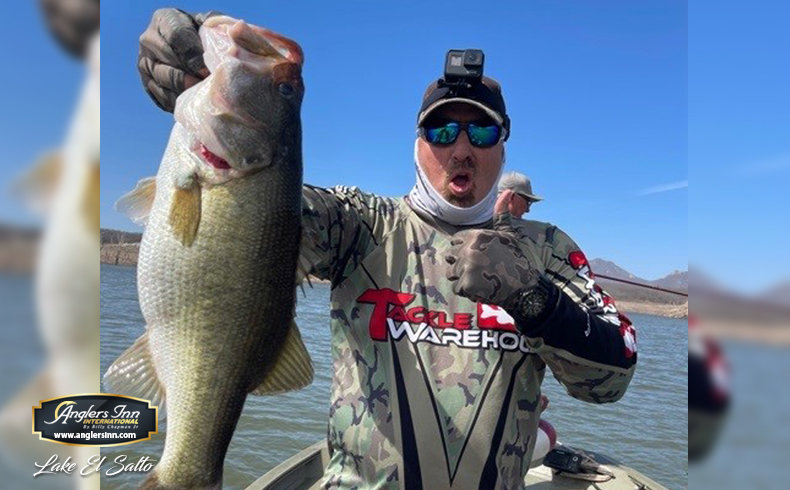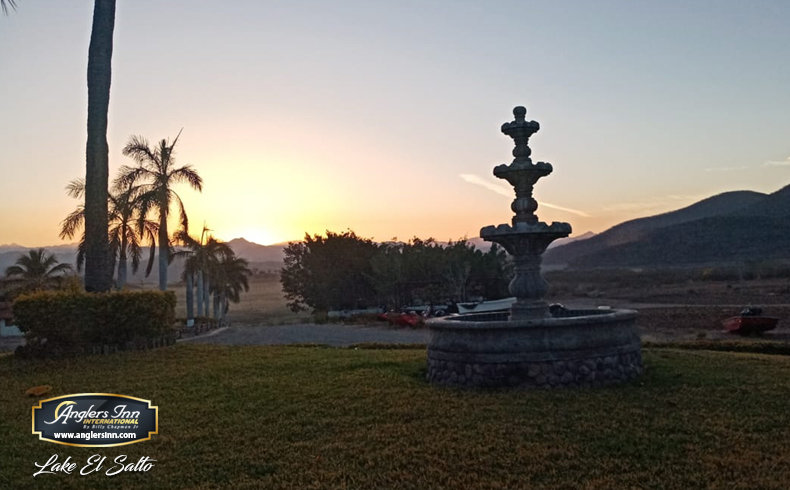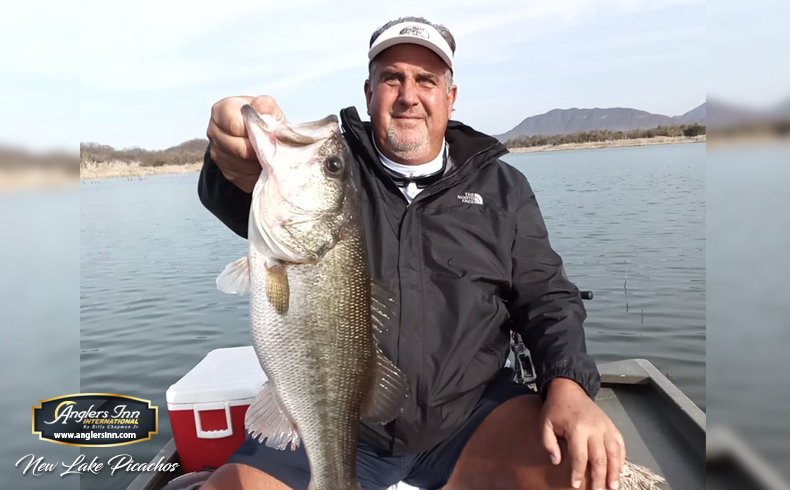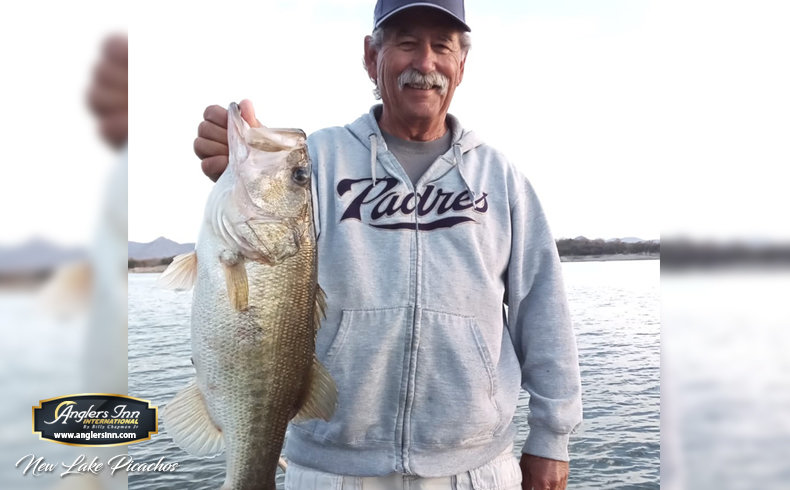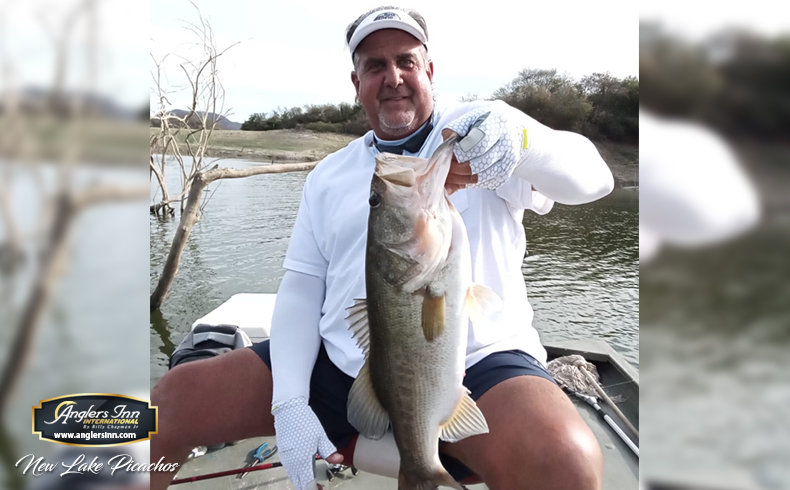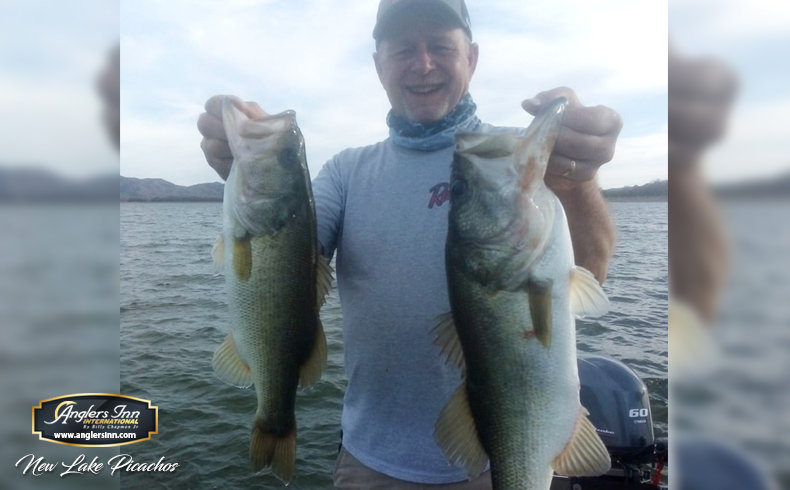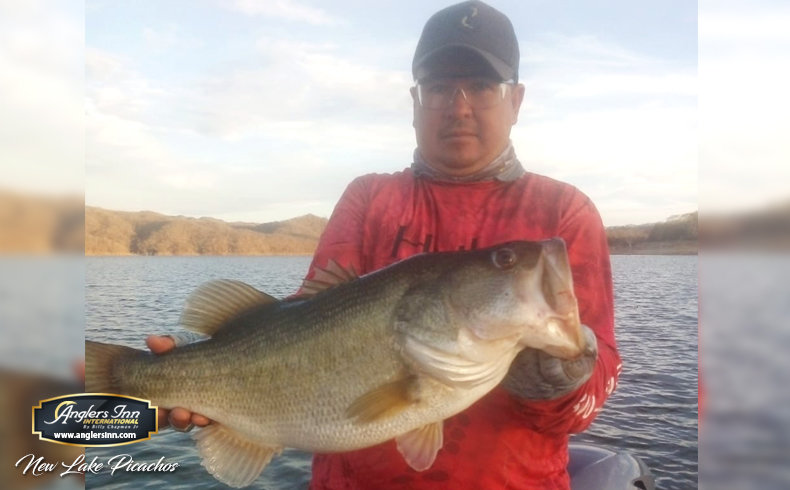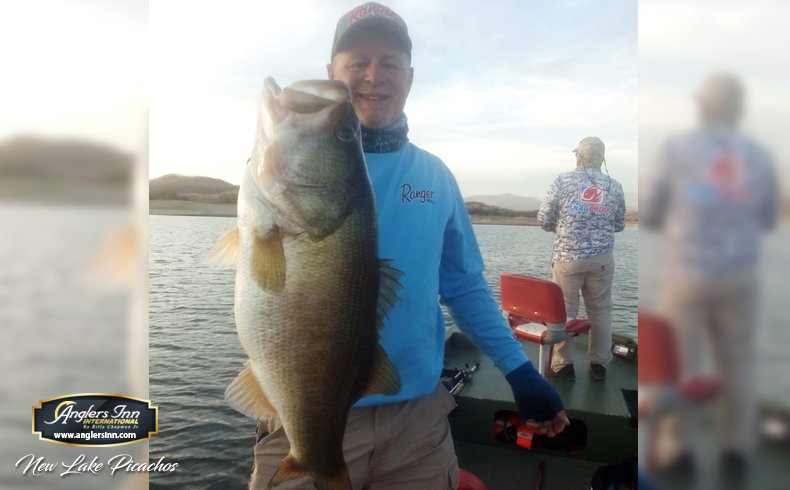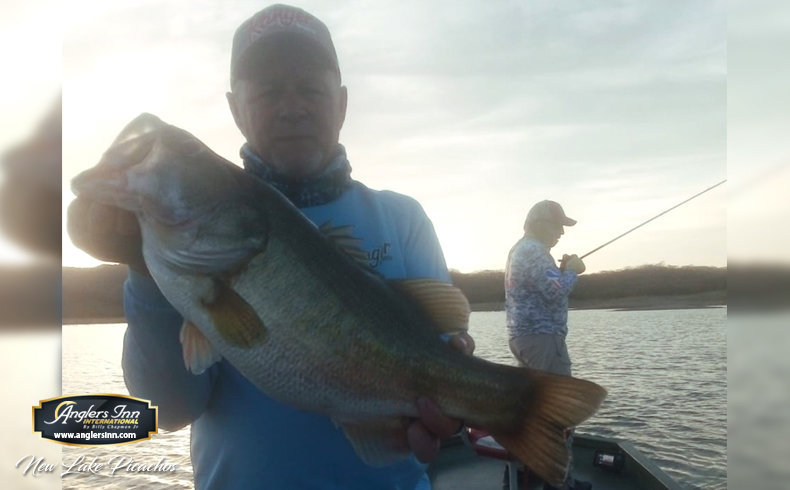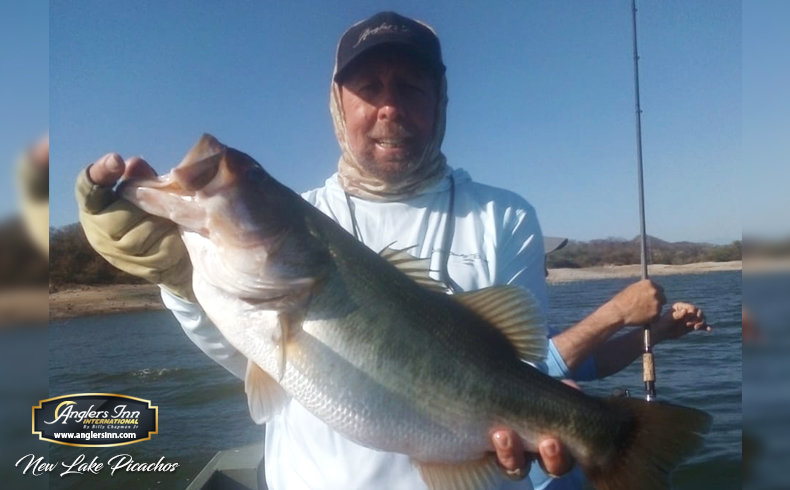 We are thrilled that there seems to be some light at the end of the pandemic tunnel. Fishing has remained exceptional – in many cases, even better than usual – throughout this situation but we know that many of you have understandably been hesitant to travel. We've implemented a strict testing program to go with our already stringent cleaning standards, and we'll continue both of those, but we hope that you're ready to experience Mexican greatness!
This is the season when agricultural water demands and weather patterns lead to low lake levels. This year has been no exception and the fish have been ganged up on key structural elements and ready to hit a variety of lures – swimbaits, crankbaits and the ever-faithful black-and-blue 10-inch Power Worm, among others.
Increasingly even our most seasoned and experienced clients are choosing a combo trip to El Salto and Picachos over a single lake. Fishing industry veteran Gary Giudice of Oklahoma brought a group of 13 rabid anglers down in March and they got the best of both worlds.

"I've been going down for 25 years, as many as four times a year," Gary said. "I really recommend the combo. The lakes are different, the guides are different, but it both places the best advice I can give anyone is 'listen to your guide.' They're on that water every day." He said that El Salto continues to impress, but the biggest thrill of the trip was seeing how much Picachos continues to change for the better. "It was just a different world. We had 150 fish days. The biggest fish was just shy of 8 pounds, but we caught amazing amounts of fours, fives and sixes. It was all about location, location, location. On one spot in three casts we caught a six-plus, another six-plus and a five-plus. We went back later and experienced the same thing."
On both lakes, the key depth range, especially for bigger fish, was 10 to 15 feet for Gary's group. Their topwater bite was inconsistent but they found continued success with big soft plastics and deep-diving crankbaits. The best retrieve with the big worm is as slow as you can stand to go: "Cast it out, work it a bit, decide to get a cold beer and then they'll pick it up."
My good friend Marty Parsons brings down a group of work colleagues just about every year, often in excess of 30 guys. That's ringing proof that our lakes are the perfect trip for a work retreat, a corporate bonding experience or some other team-building exercise. What's the proof that it works? "I've been to Anglers Inn over 30 times," he said. "I quit counting at 30."
This year he came down to El Salto in March with a comparatively intimate group of six – three of them first-timers who immediately vowed to come back. They found the current ultra-low water conditions to be a huge blessing: "Come prepared to catch a ton of fish because they are bunched up in very large groups. It was not uncommon for us to catch 15 to 20 fish each on one spot, and on some stops we caught as many as 60 fish total."
Like Giudice's group, Marty's group found topwater to be limited – five to ten fish each morning. That bite usually picks up again in July when we get more consistent overcast conditions, but nevertheless don't hesitate to try it for a short period each morning and evening. There are days when it's lights out, and even when the bite is limited occasionally that's the way to catch a true giant. I like a Rico popper or a big spook-style lure in the morning, and a Whopper Plopper or Berkley Choppo later in the day when the wind is up. Marty's group did have solid success casting big worms and crawdad baits, and slow-rolling soft swimbaits over structure, but their most consistent bite was with a big crankbait.
"The 10XD in yellow perch and citrus shad was our best tool," he said. Bring a lot of them because the trees will rob your tackle box of a few before your trip is over."
Overall, he experienced the greatness that he's come to expect of a trip to our bass fishing wonderland: "The total number of bass caught on our boat was 389. I got 194 and my partner caught 195. On Day One I had 94 and he had 95. On two different stops we caught 25 to 30 fish EACH using big crankbaits. Forty percent of these fish were in the 4 to 6 pound range, which made for a long but outstanding day of fishing and equaled two worn out fishermen with BIG smiles."
For those of you who may still be on the fence about whether to take a combo trip, or whether the stereotypes of El Salto as the "big fish lake" and Picachos as the "numbers" lake are true, listen to Bill Sheaves. He'd made 10 prior trips to El Salto, but this time he decided to embark on a combo trip and sent us a comparison of what his group of 10 anglers experienced.

"First, to compare the two sites, the Anglers Inn facility at Picachos is much newer and smaller than El Salto, but nearly identical in approach," he wrote. "The food, drink, facilities and customer service are of the same Billy Chapman, Jr., standards . . . you will not be disappointed. It's a very pleasant place to be, and the customer service and attention to detail are impeccable. Since Picachos is a much younger lake than El Salto, the guides are generally younger and have less experience than their El Salto brethren, but they were trained by seasoned El Salto guides, and they are catching on well. Our Picachos guide, Jesus, spoke very little English, but we shared familiar terms, such as Senko, Fluke, Worm, Texas Rig, Crankbait, Wacky rig, Rattle Trap, Chatterbait, Grande, etc., so we did just fine."
On this trip his group caught plenty of Picachos bass up to 7 ½ pounds, and then they went to El Salto where they averaged 100 bass per boat, per day, most of them in the 3 to 5 pound range.
"My largest was 8.4 lbs. (and, of course, I lost several much larger 'grandes' along the way)," Bill said. "There were two 10+ caught by our group, and probably 15 to 20 over 8 lbs. Additionally, I felt the El Salto bass seem to have more 'attitude.' They all seem to think they are lunkers, and they fight that way. That doesn't mean they hit particularly hard (finesse-like bites were fairly common this trip), but they don't give up easily and very definitely challenge you getting them into the boat. Most everyone thinks El Salto bass are much larger than they actually are, once landed."
"Of course, the old maxim: 'Past performance is no guarantee of future success' remains true, but I'd say Anglers Inn has a pretty good track record, so far," Bill concluded. That's a ringing endorsement and explains why 80 percent of our business continues to consist of repeat customers.

You may have noticed by now that our anglers have continued to experience success in recent weeks with a fairly wide variety of techniques in a broad range of depths. Our guides are aware of your skill set and your preferences and their vast long-term knowledge of the lake allows them to adjust accordingly. Don't let anyone tell you that there's just a single pattern going on at any one time.
Don't forget an ample supply of soft plastics – but we also recommend the Berkley Dredger, the Warpig, some topwaters like the incredible Choppo – and several of our guides like to take trophy seekers out hunting with a meaty flipping jig or football jig. They're all part of the puzzle. You swimbait fanatics are also in for a treat. The simple (and inexpensive) Storm Wildeye Shad produces year after year after year, but some of the more niche baits also have their moment in the sun.
We'll continue to take appropriate and necessary COVID precautions for the foreseeable future. That includes testing done at our facility, at our expense prior to your return to the United States, so you don't need to miss a minute of fishing. We'll also make sure that our staff protects you however possible. We clean diligently, there is hand sanitizer available everywhere, and we take social distancing seriously.
"It may be one of the safest places I've been," Gary Giudice recalled. "The people who clean the rooms do an exceptional job. When you get of the van they disinfect you before they hand you that first margarita, and I didn't even see a gardener without a mask."
Prime dates at both Mexican lakes for 2021 and early 2022 are almost gone, and with postponements due to COVID-19, we've rescheduled a lot of people further reducing the available dates. As noted above, fishing has been exceptional, so I recommend blocking out your vacation sooner rather than later If you know when you want to come, please contact us as soon as possible to make sure you get your preferred time slot. As indicated above, you should also consider either a trip to Picachos, or a combo trip involving both lakes. Do you want to work on your flipping? Wear your arm out with topwaters? Find out what a glide bait bite feels like? This is the place to do it. You can literally expect to catch 100 fish a day if you are even semi-competent, and you can do it just about any way you want. Bring pounds and pounds of plastics because it's possible to decimate even a healthy supply. It is only going to continue to get better. We've only tapped a small portion of its potential.
Picachos is just 55 minutes from the Golden Zone of Mazatlan, so it's even perfect for day trips, but for you hard core guys, if you can't decide which lake to visit, a combo trip is the way to go. Our new dining room sits right at the edge of the lake and you'll be tempted to make a few casts between sips of your margarita.

Remember, our goal is to make your trip as hassle-free as possible, and one step in that direction is that we now have loaner rods for everyone to use at no cost. Thanks to our newly-developed partnership, our lodges now have a varied supply of St. Croix rods. "They made fishing pure pleasure," said one recent guest. These technique-specific rods rods are the real deal, folks, and we are committed to giving you the best possible tools to land that fish of a lifetime. You don't need to travel with a heavy and burdensome rod tube anymore if you don't want to. Both lakes have an ample supply ready for you to use. We're seeing fewer and fewer guests bringing their own rods. With the St. Croix sticks tailored to specific techniques, and available in a wide range of lengths and options, so really can't go wrong…and it makes packing much easier to just bring your reels and tackle.

Whether it's your first trip to an Anglers Inn property or your 40th, we hope that this site will provide all of the information that you need, but if it doesn't we're always just a phone call or email away.
While we often provide a generalized list of lures that work throughout the year, there are times when specific bites are ongoing and we don't ever want you to arrive under gunned. Monitor the website and social media for updated info, and if you're ever in doubt about what you need to bring, please call us or email us. We want to make sure that you're outfitted properly to make the most of your vacation.
If you've received this report from a friend, please be sure to sign up for future mailings at www.anglersinn.com. If you know a friend who would benefit from these newsletters, please make sure that they are receiving them, too.
---