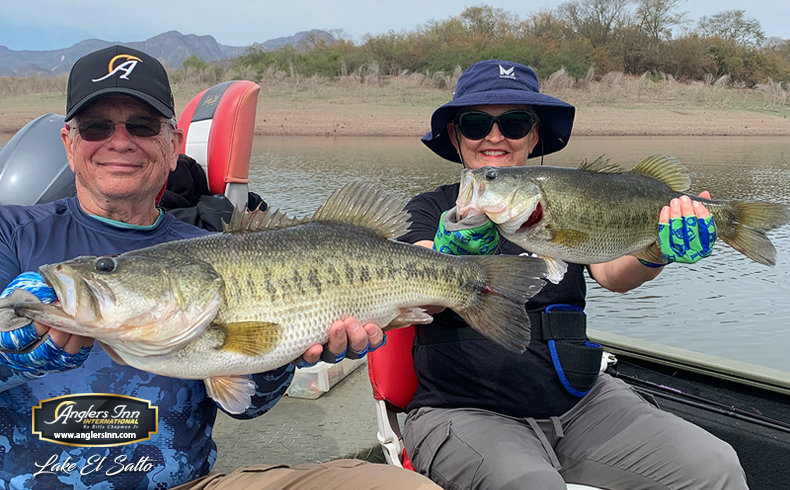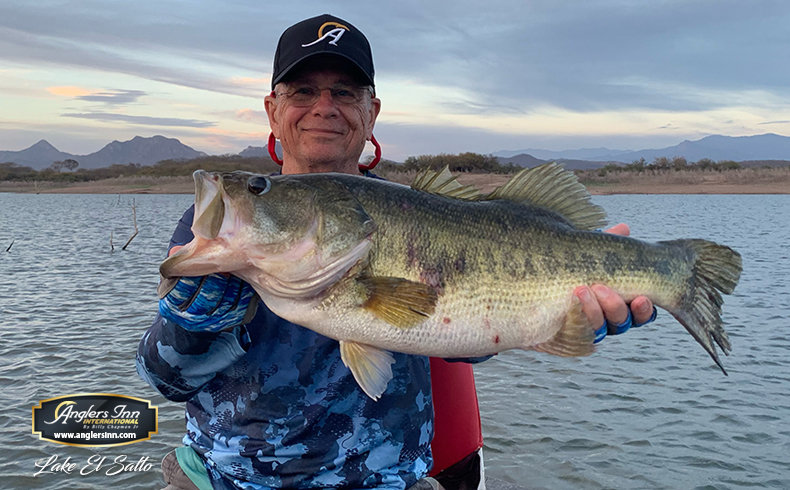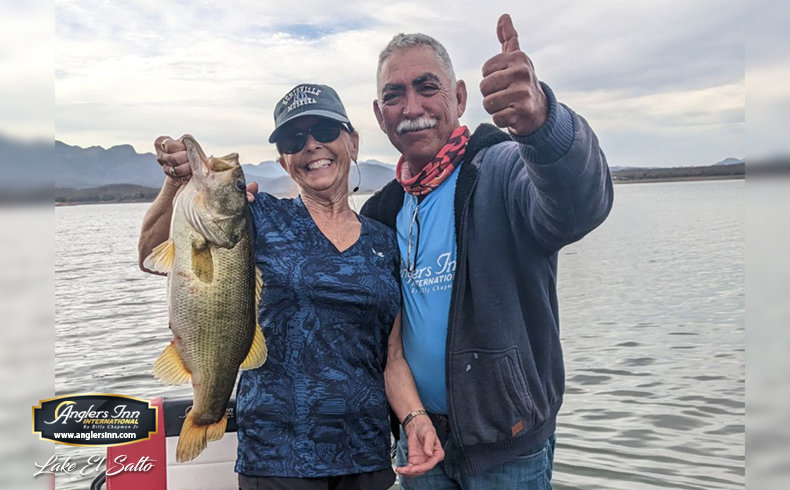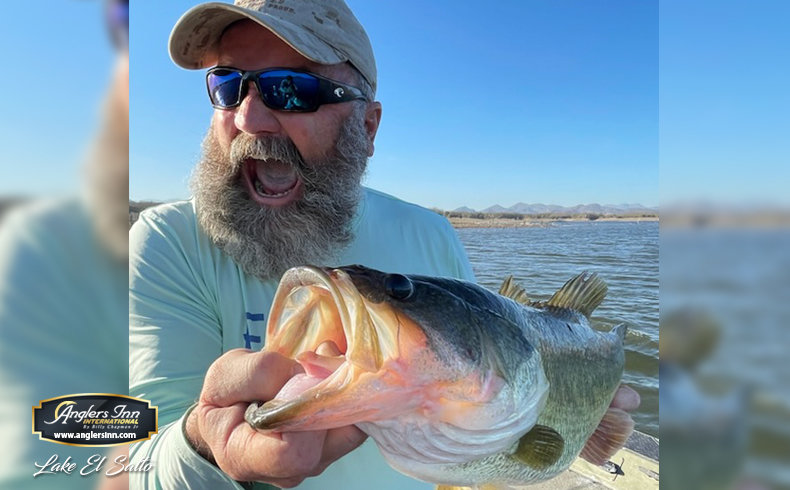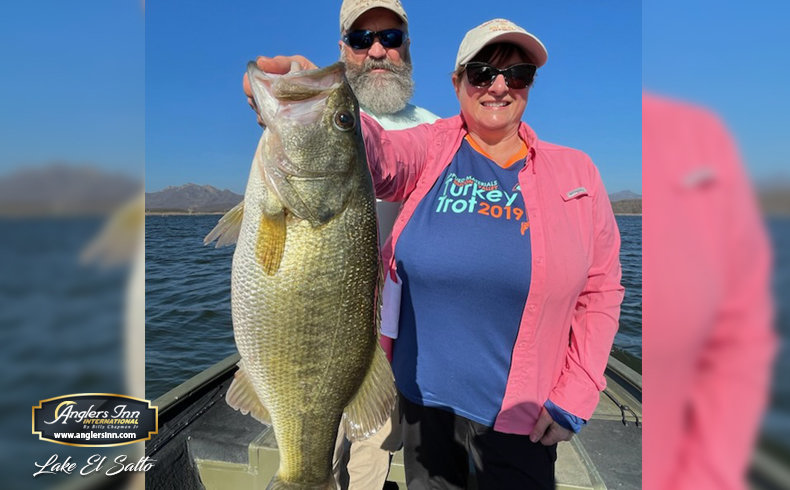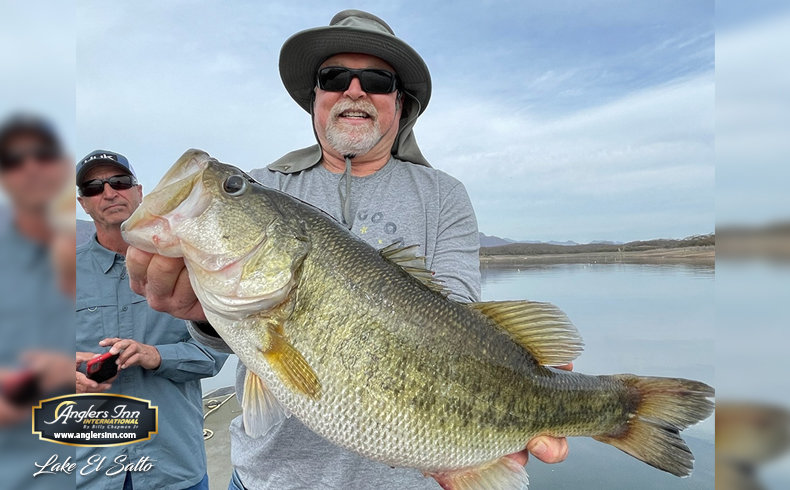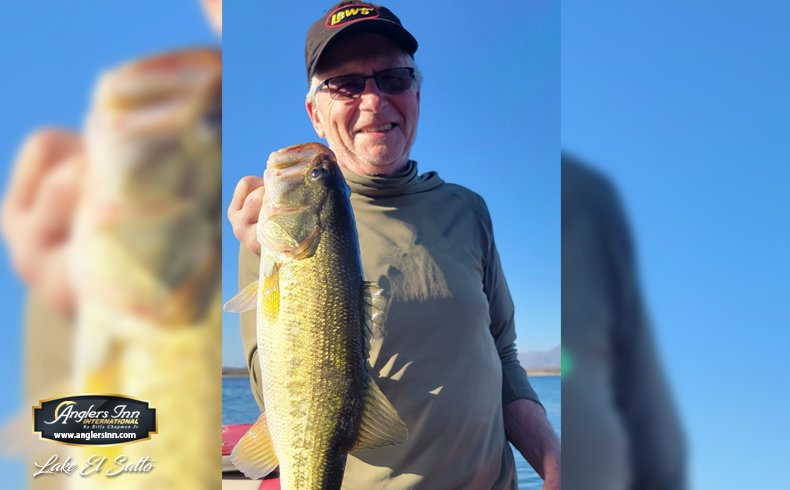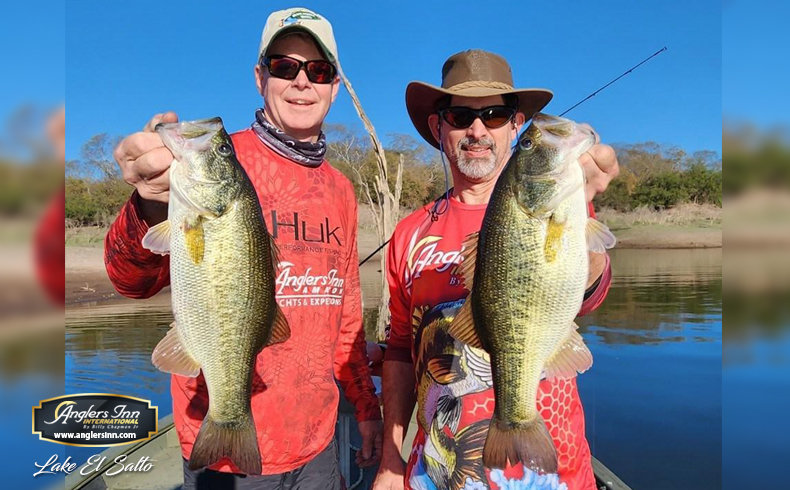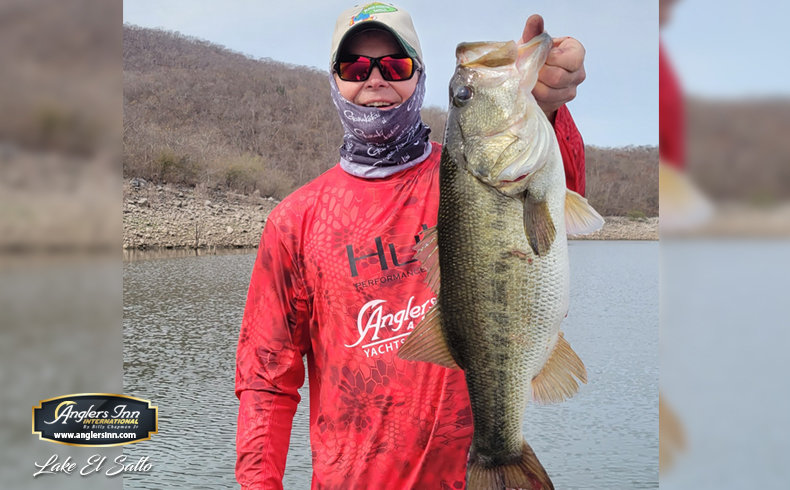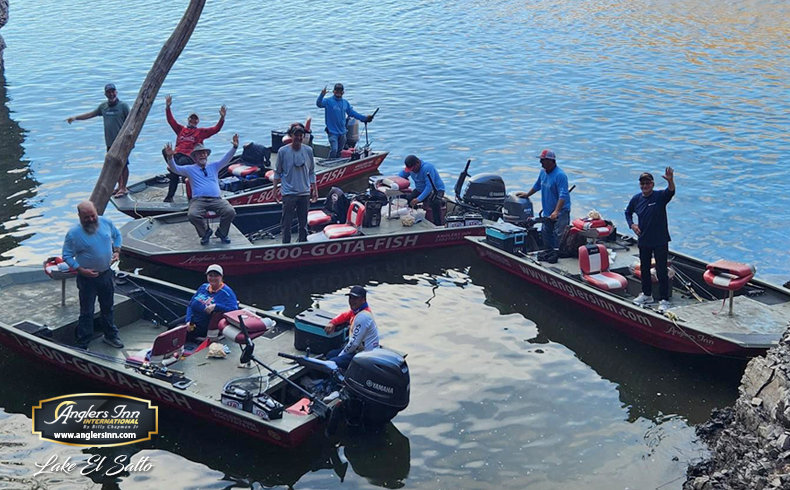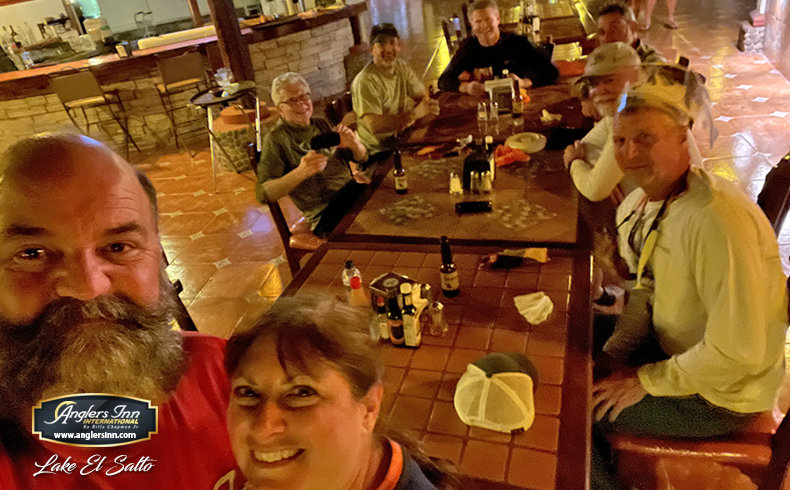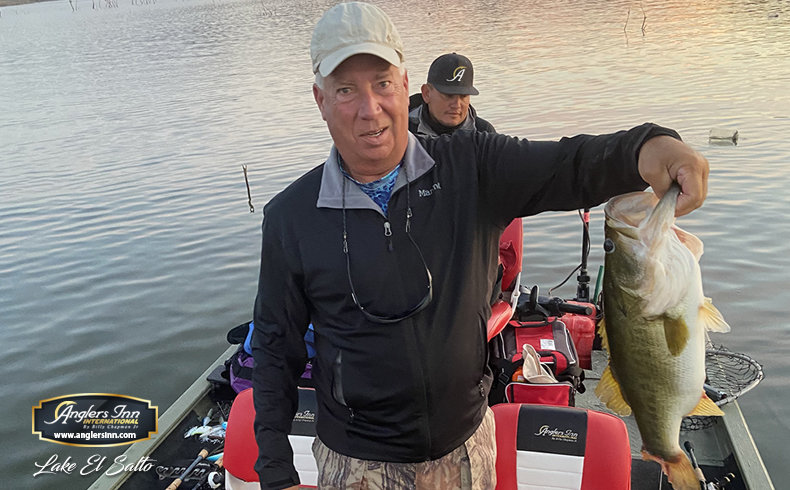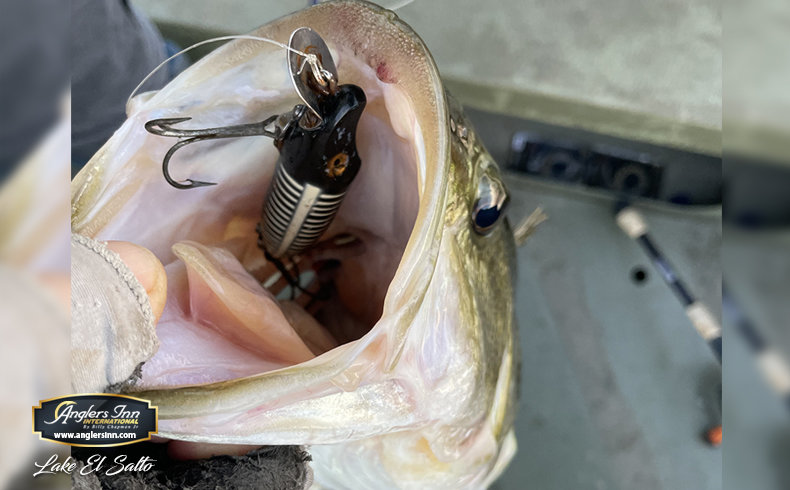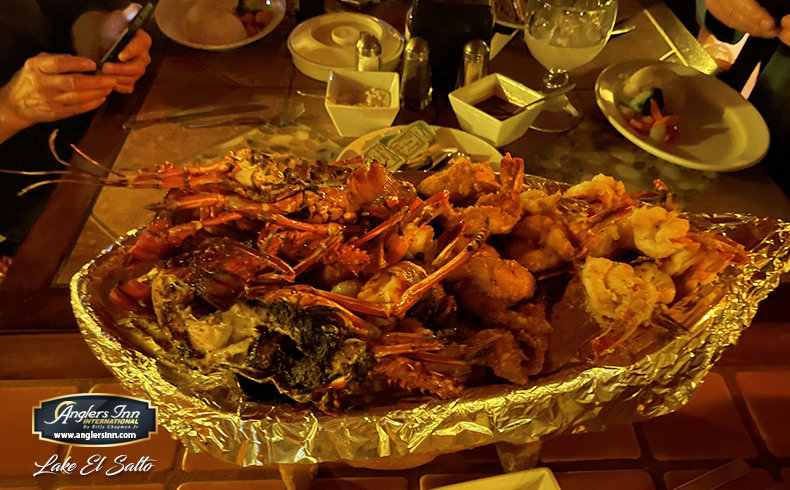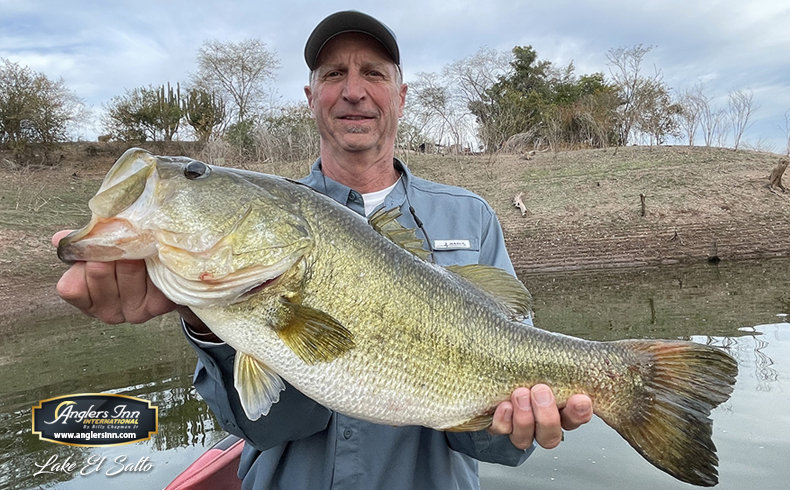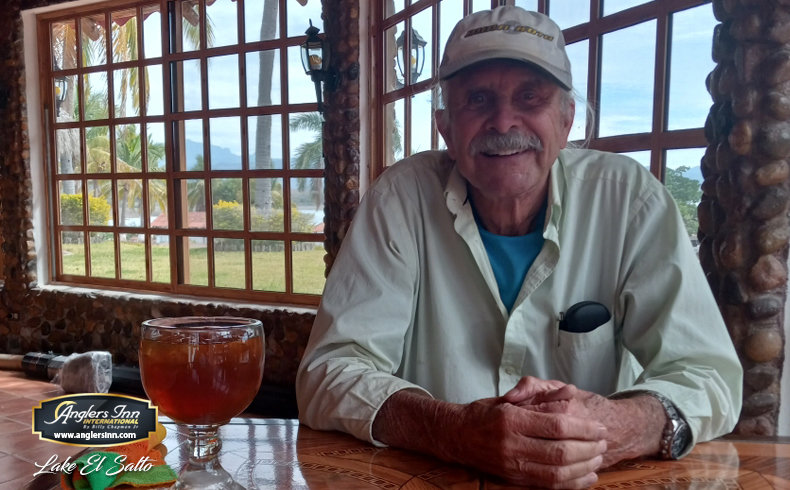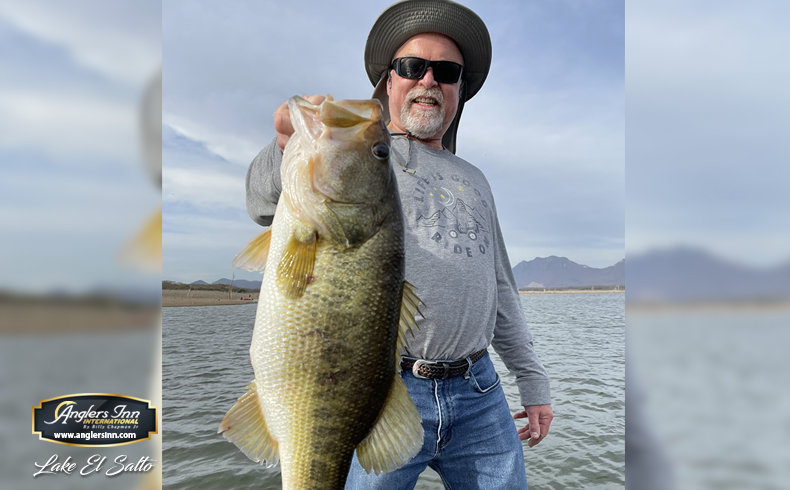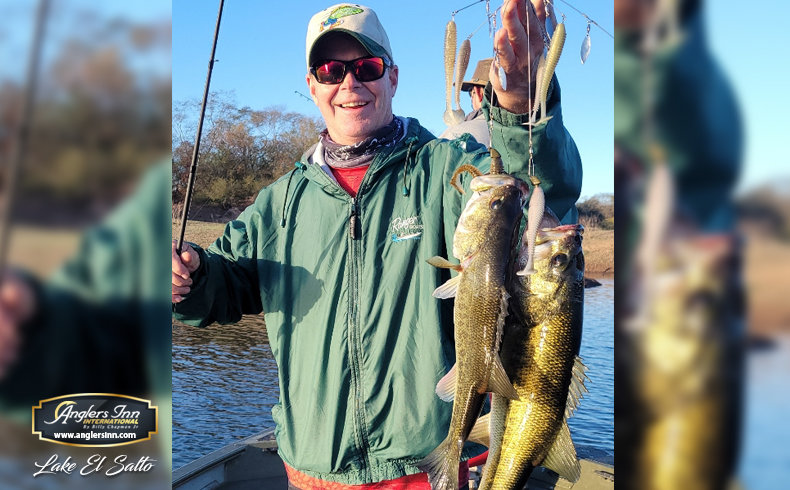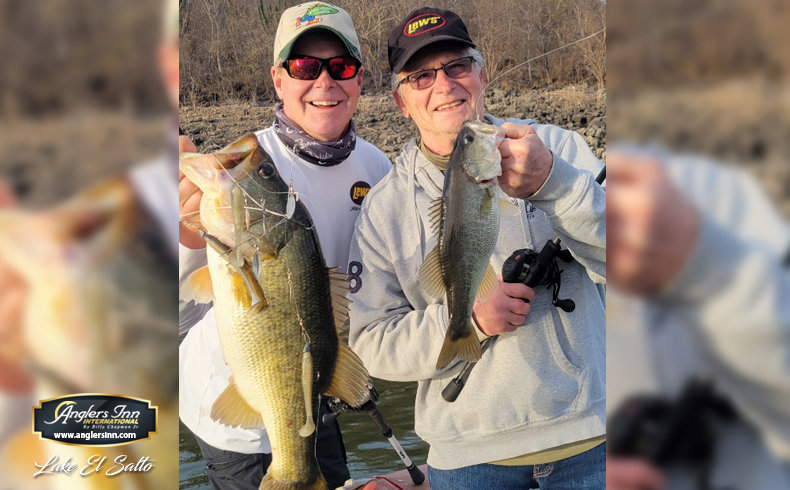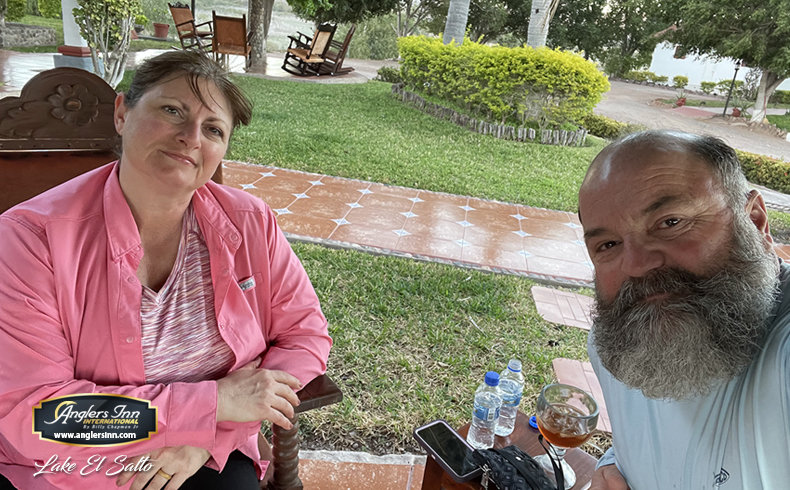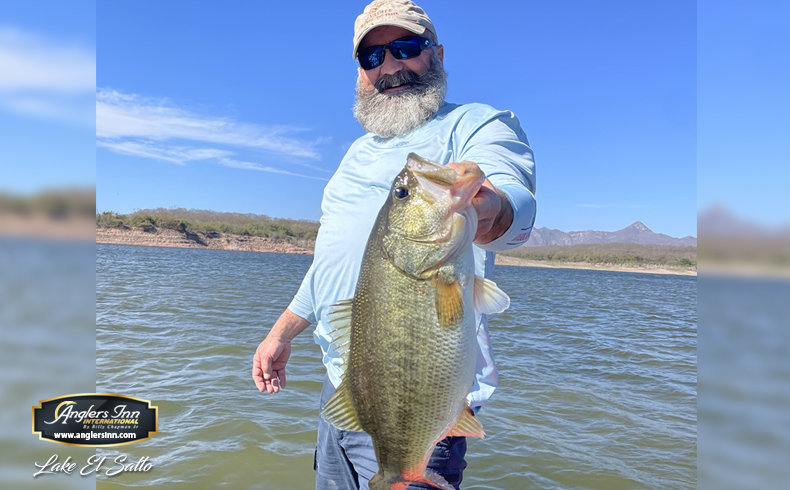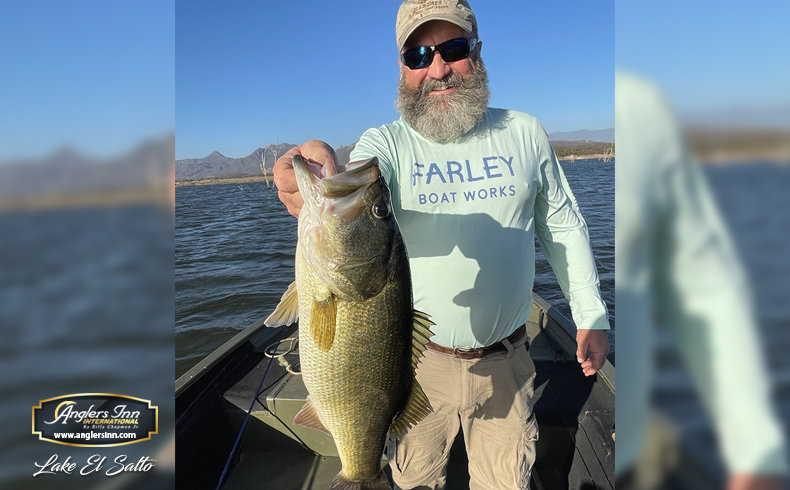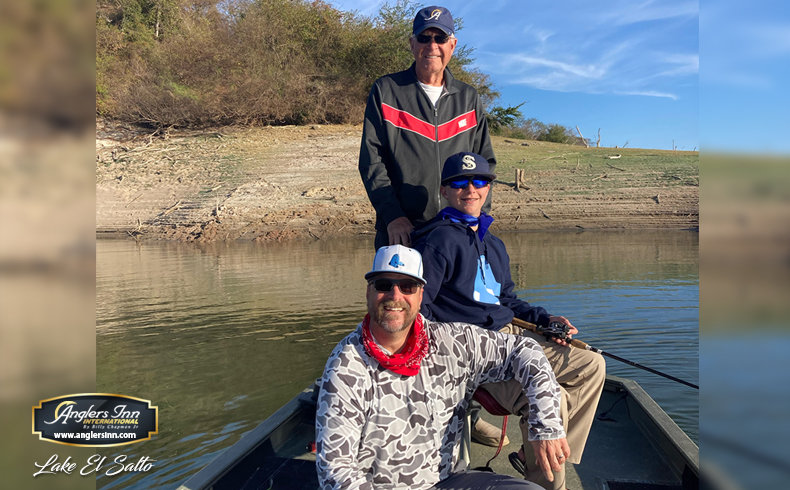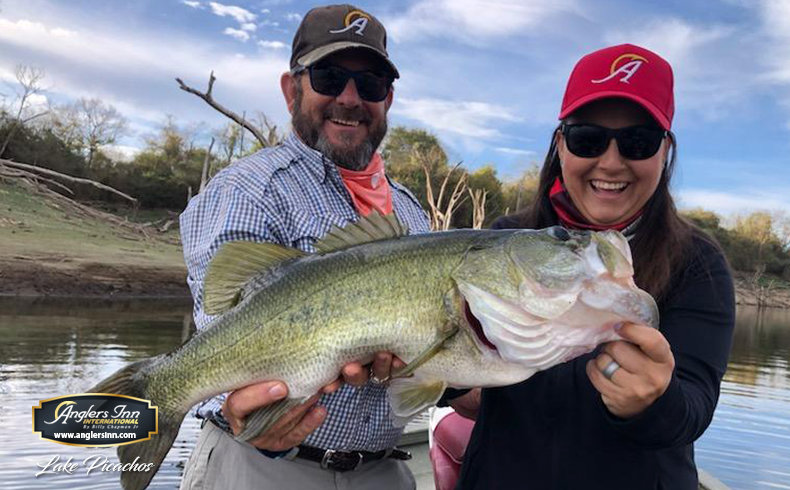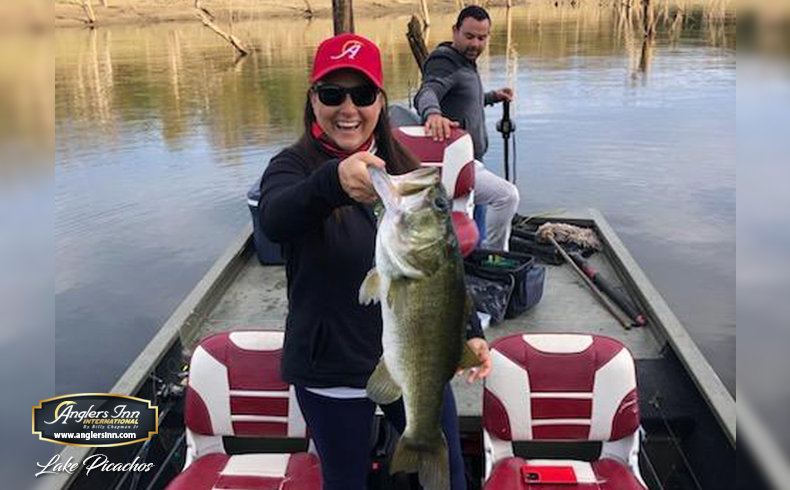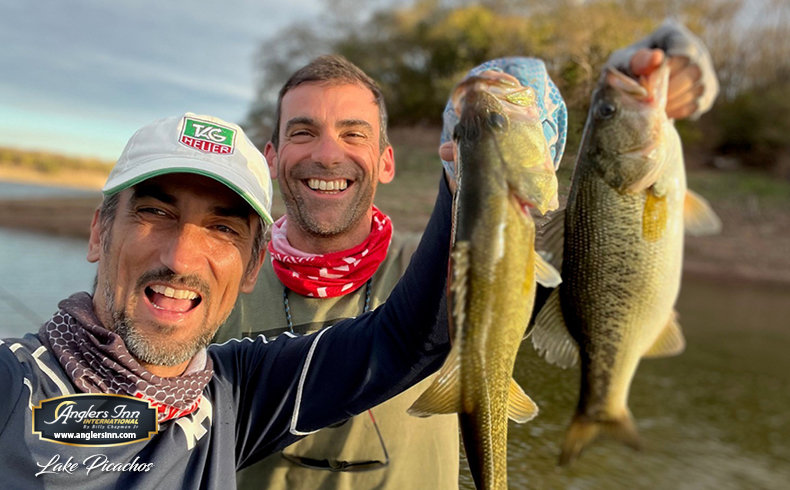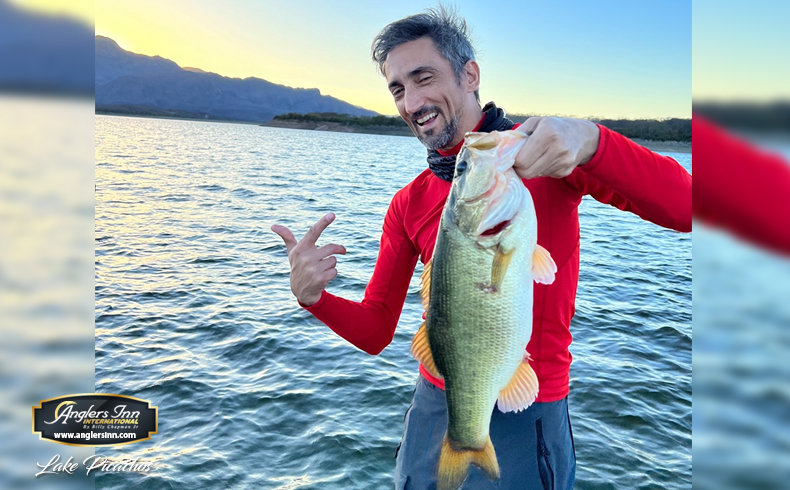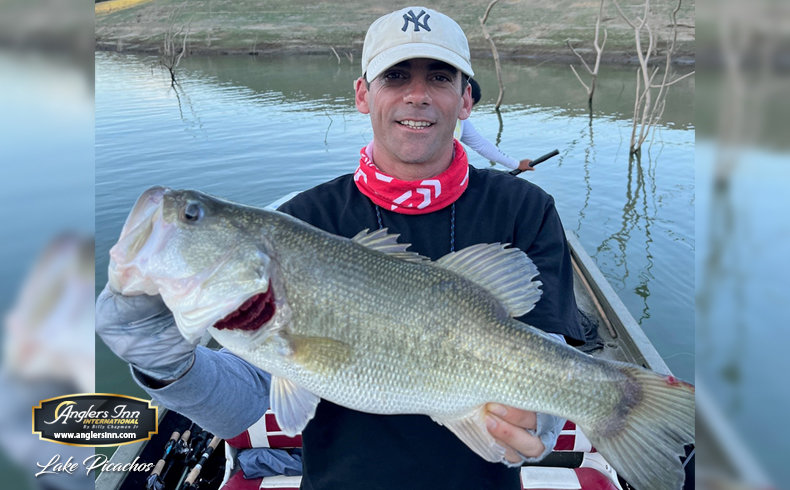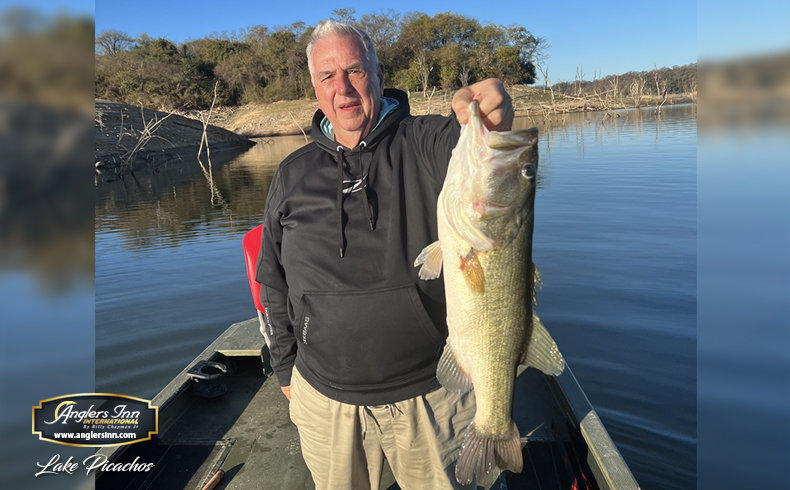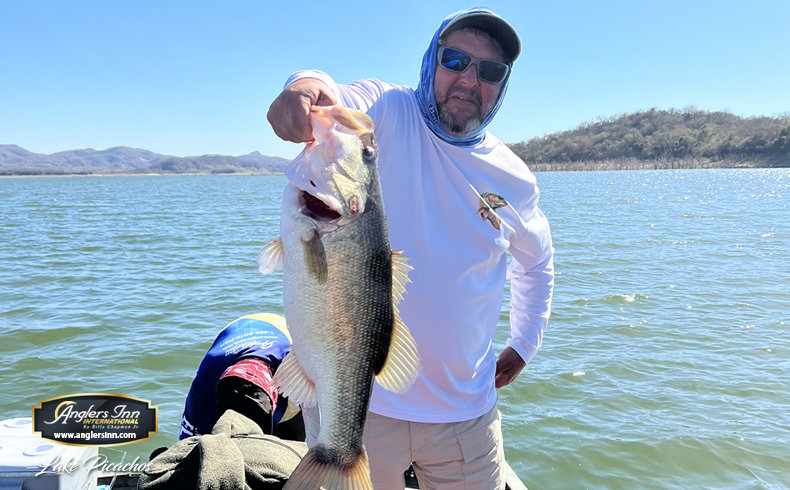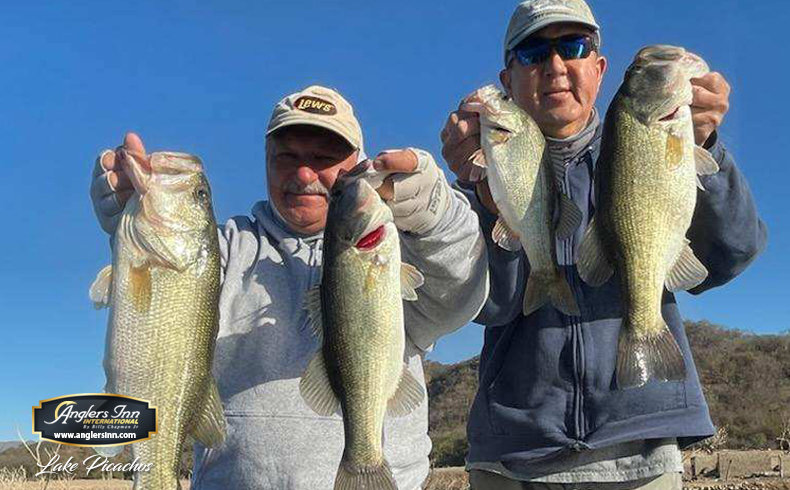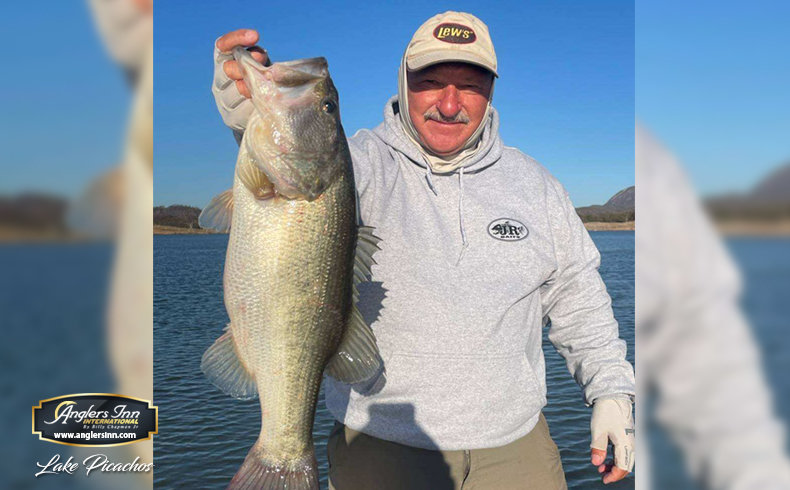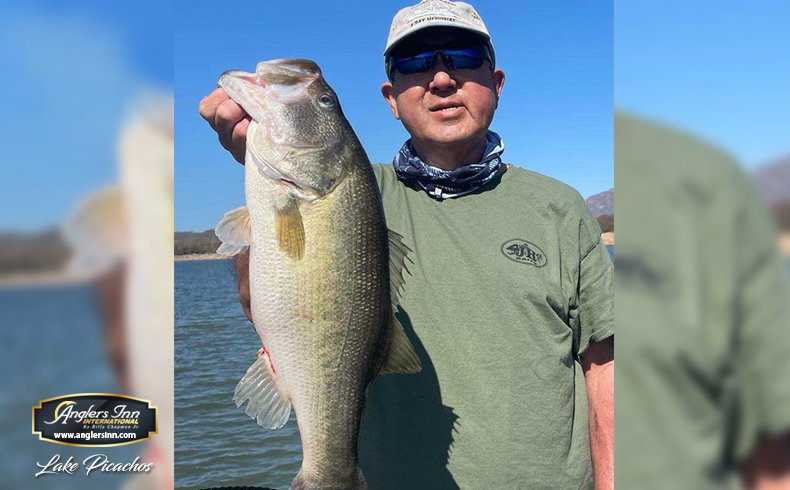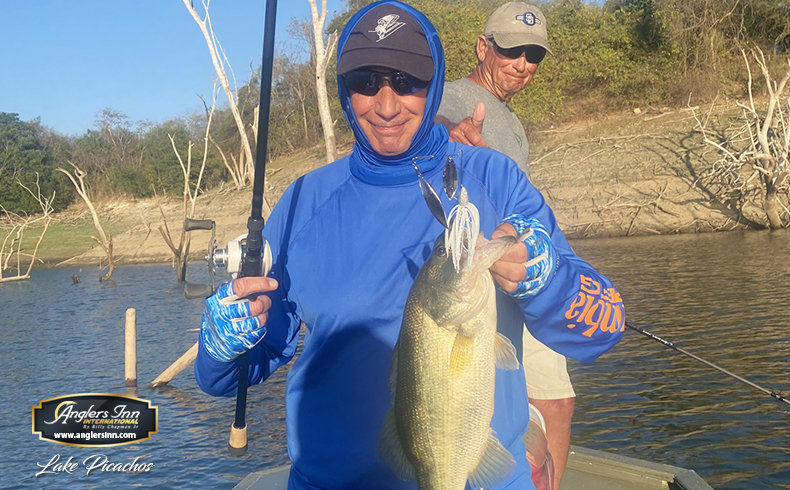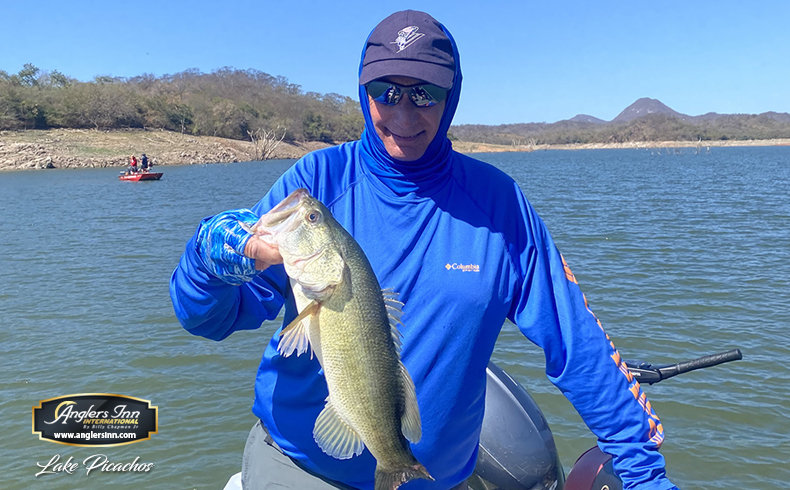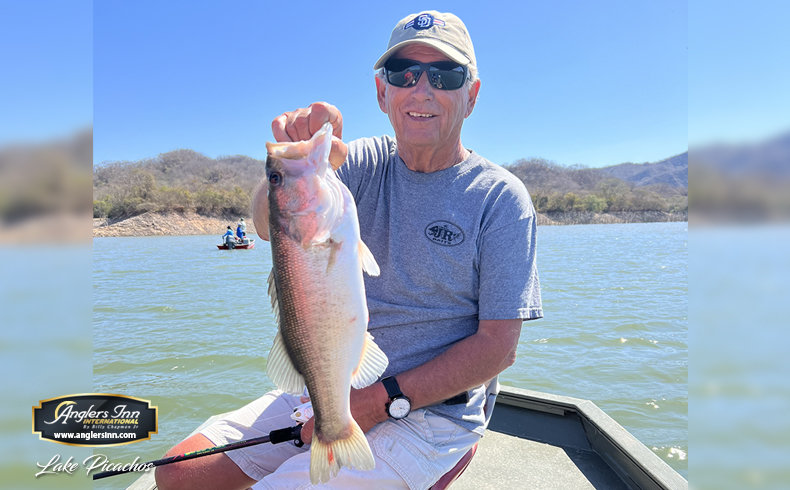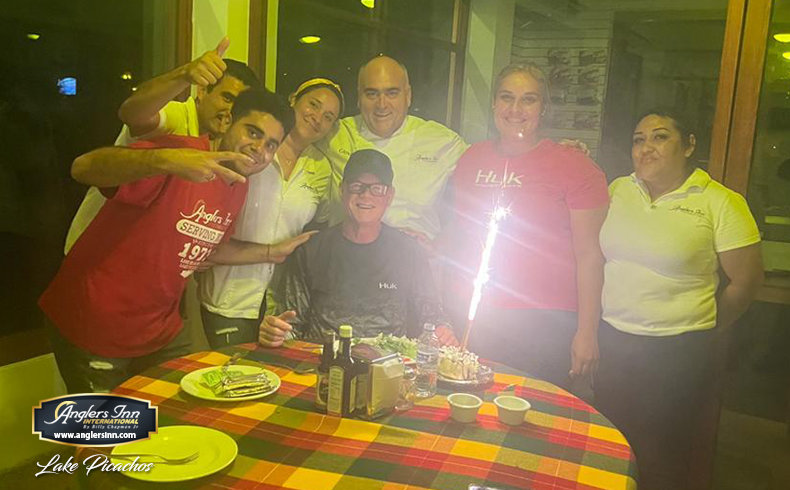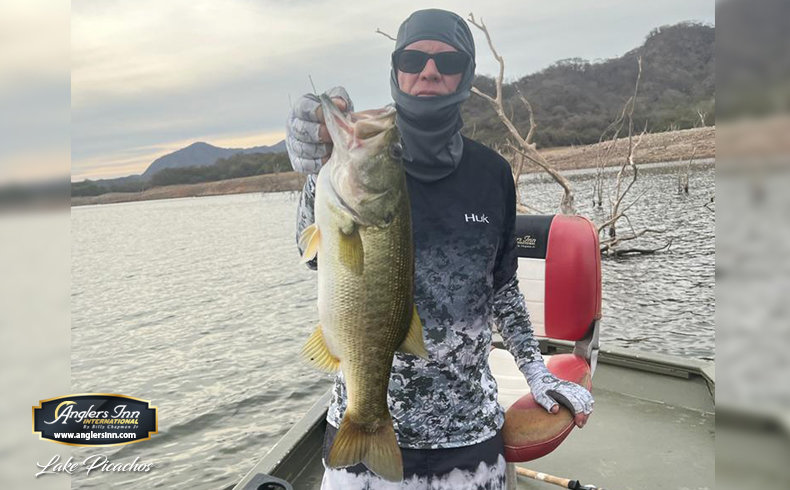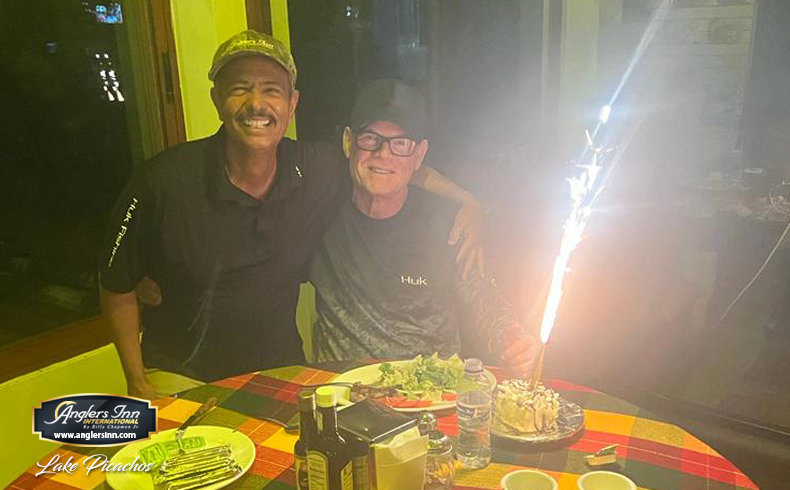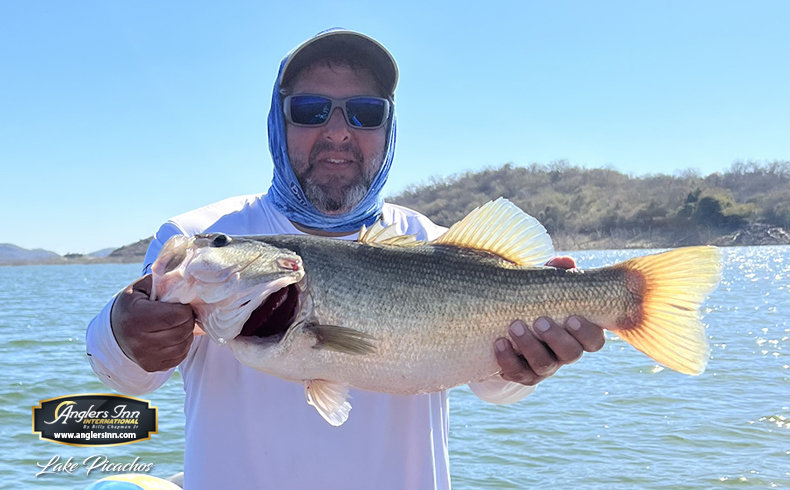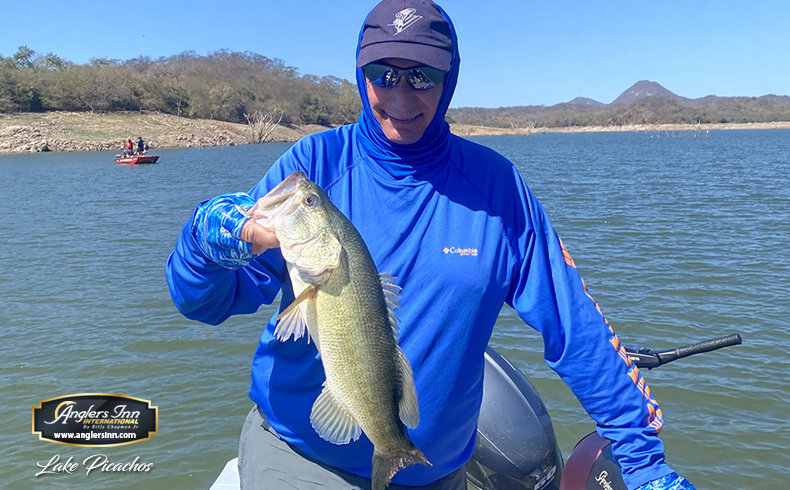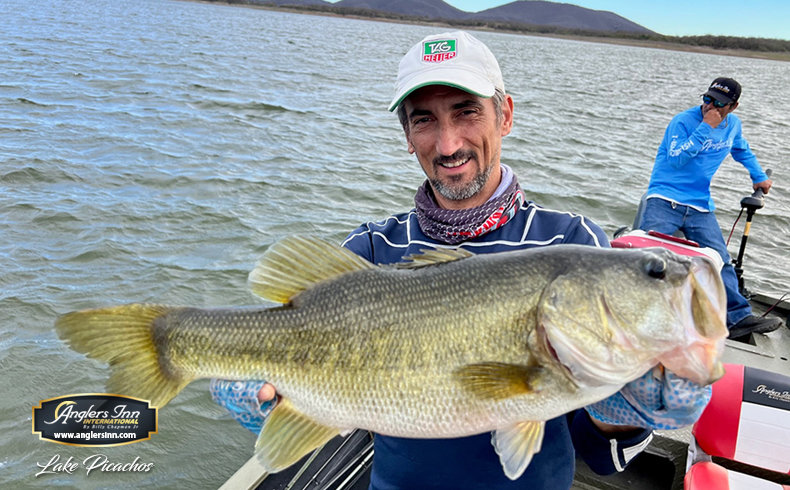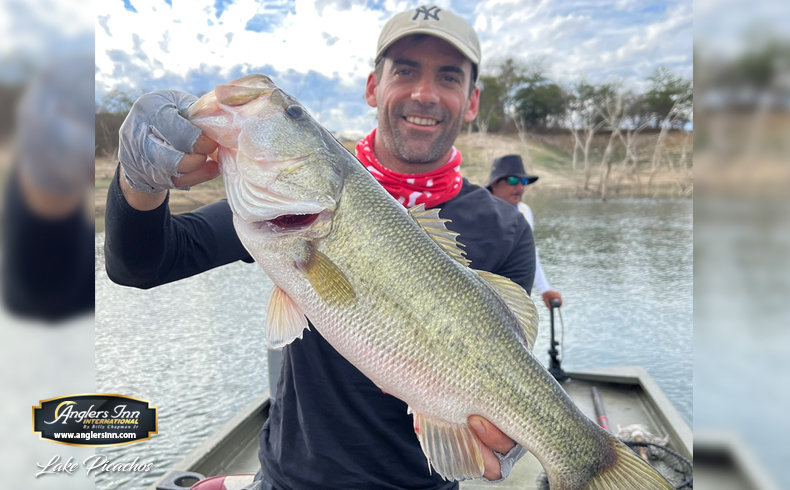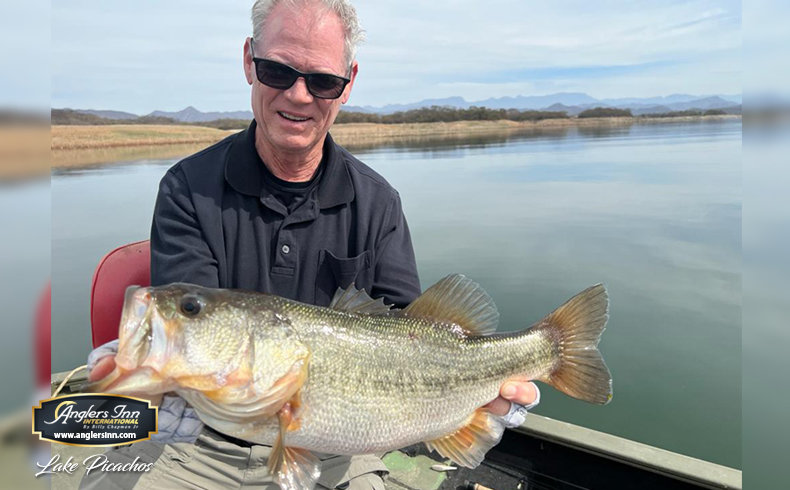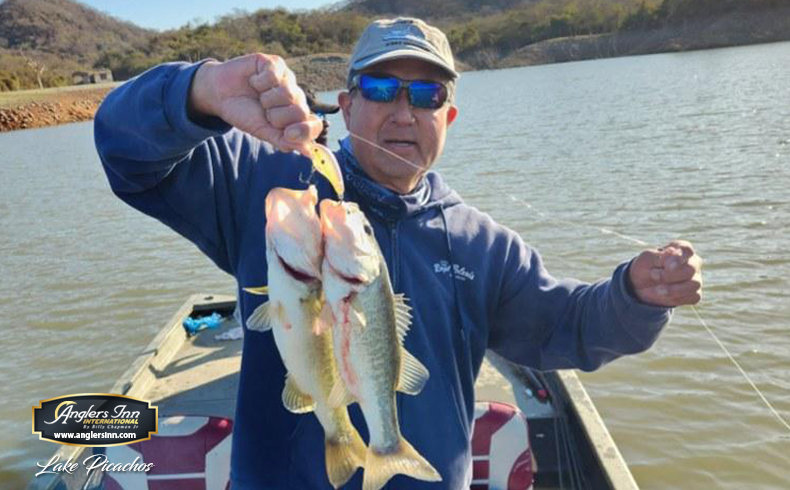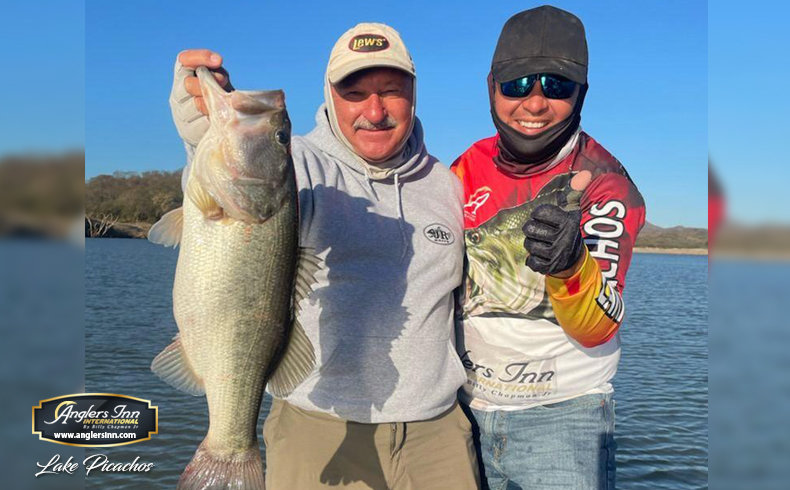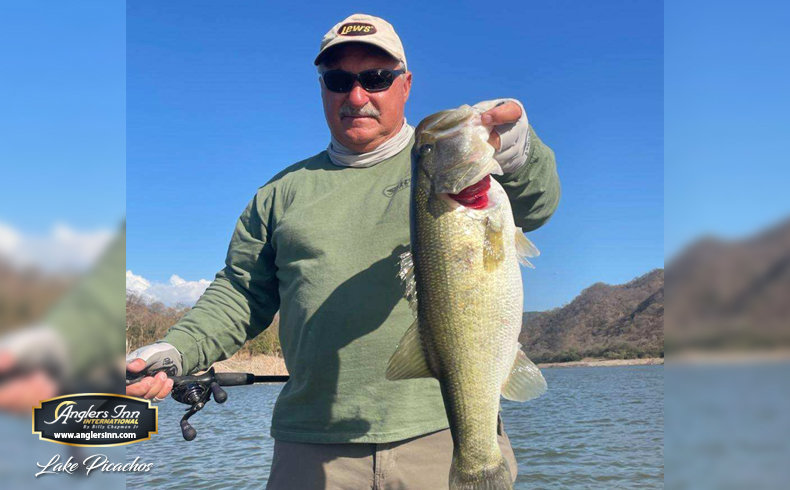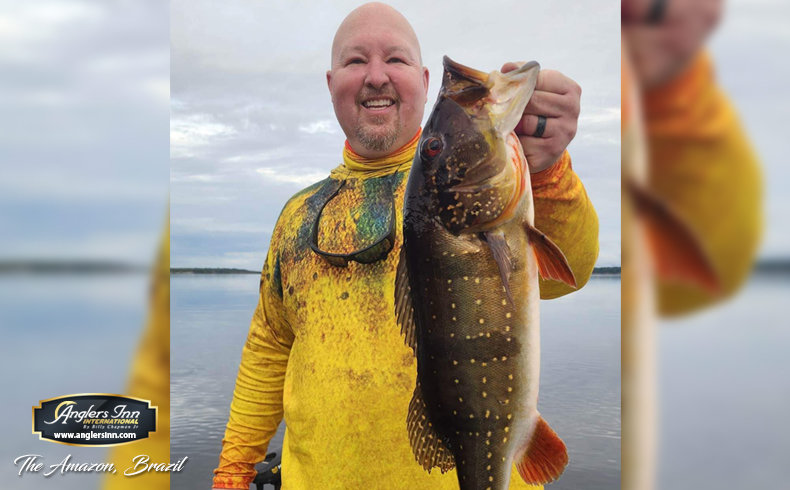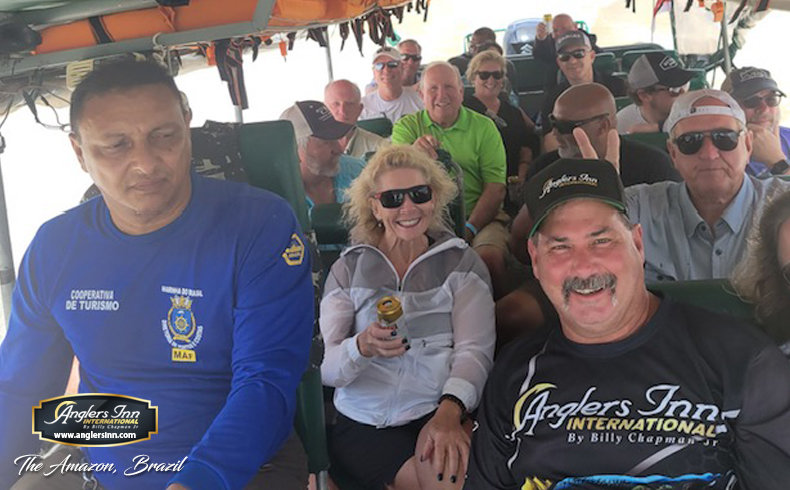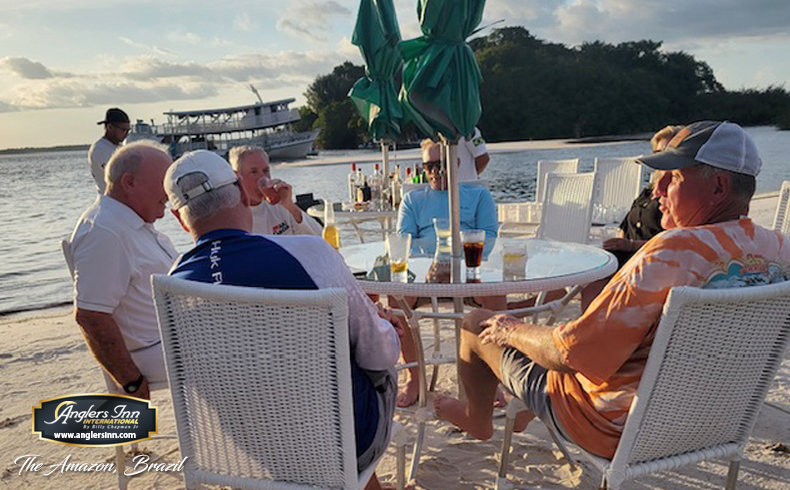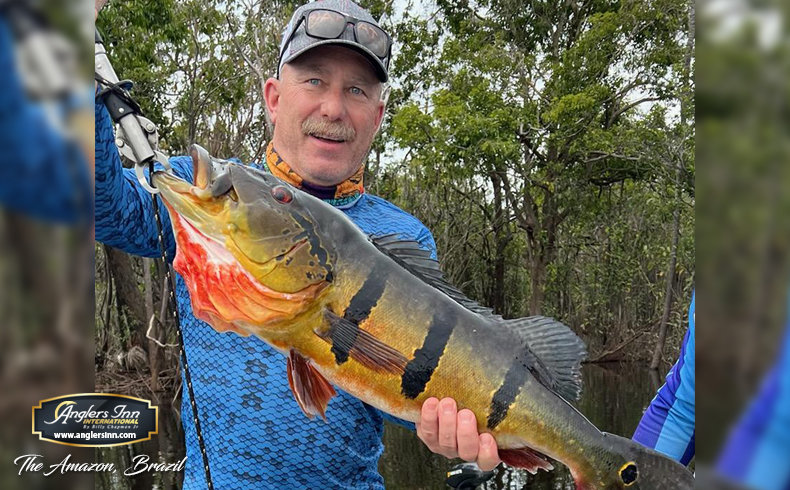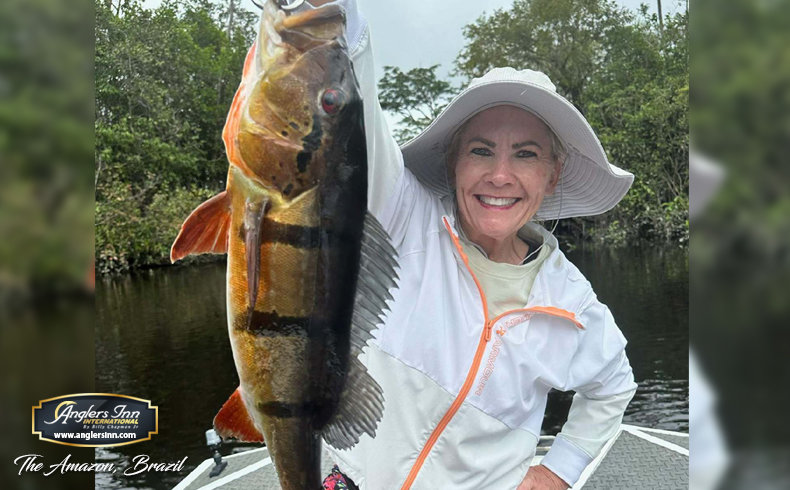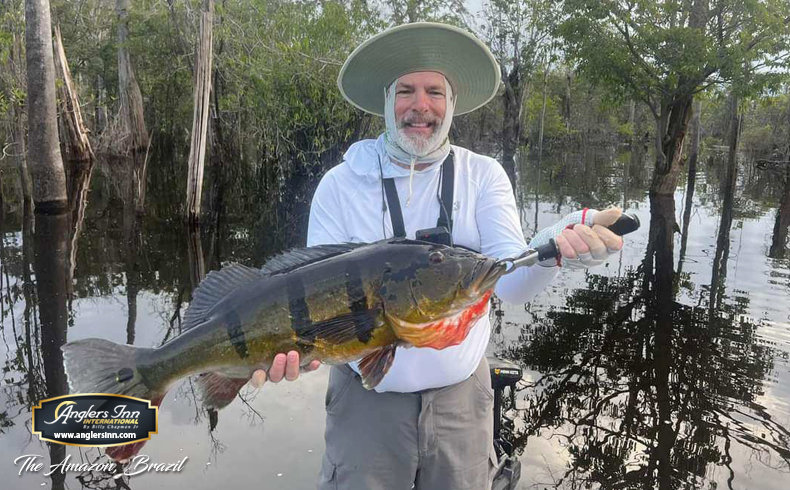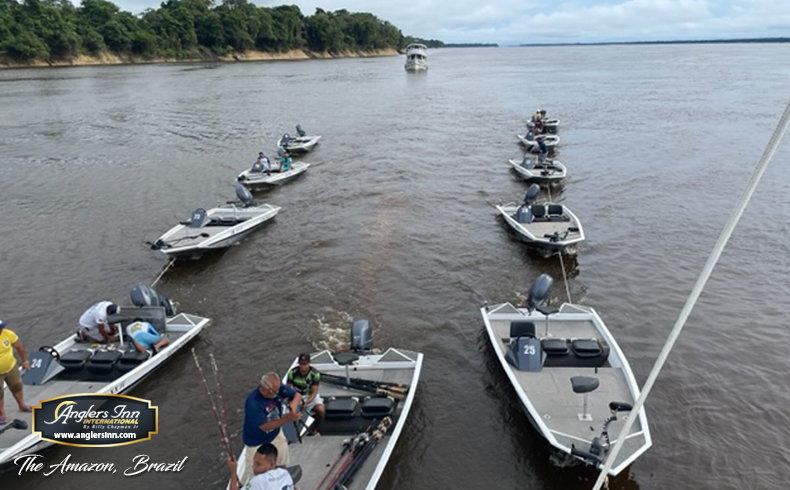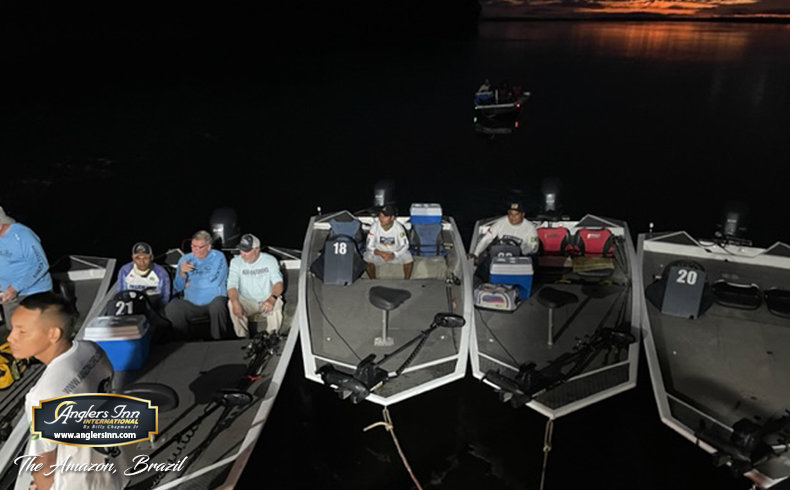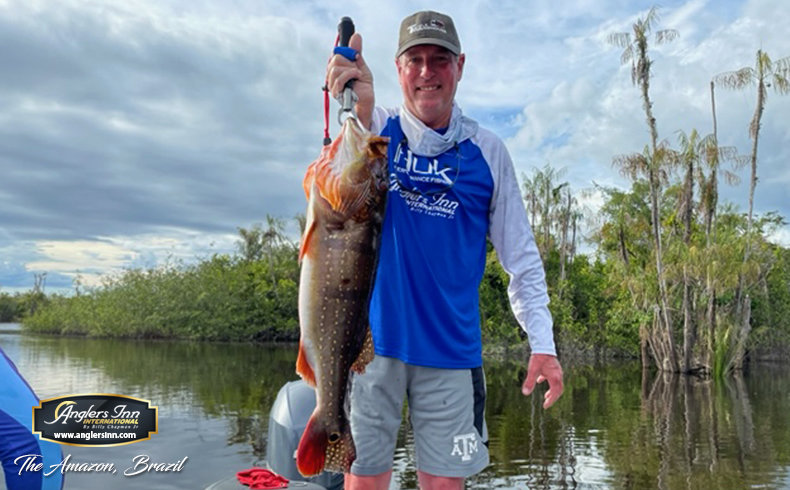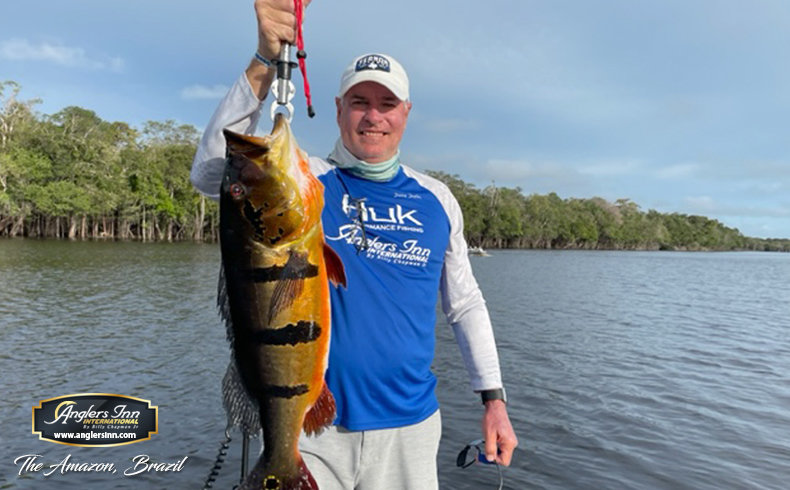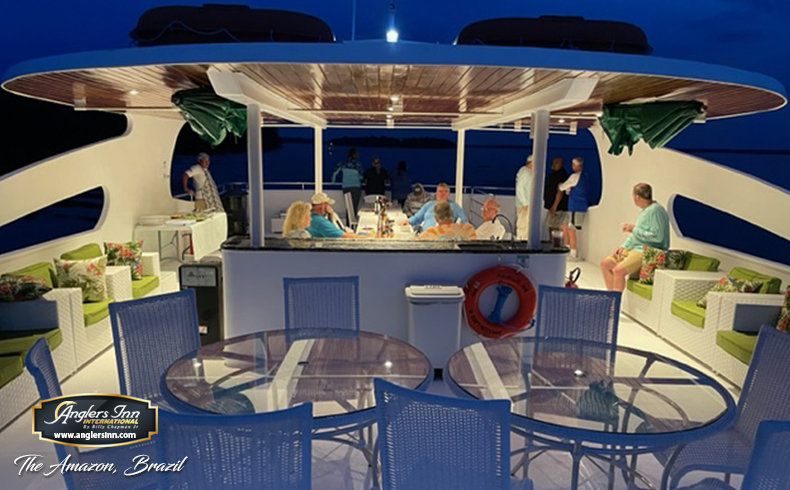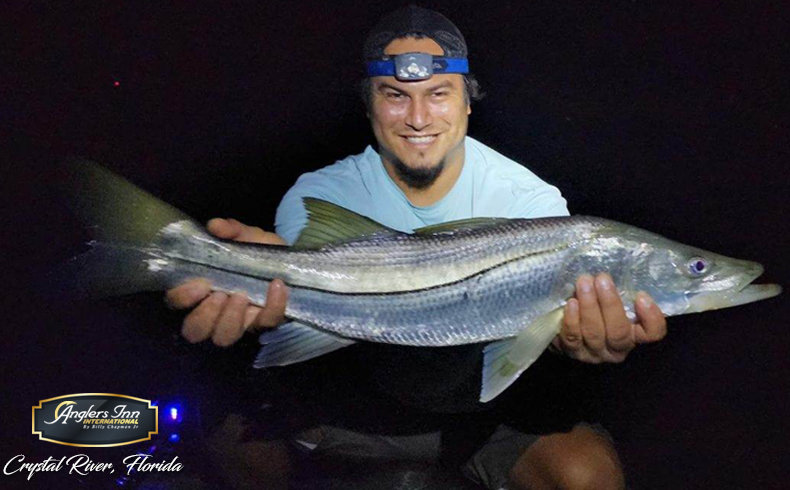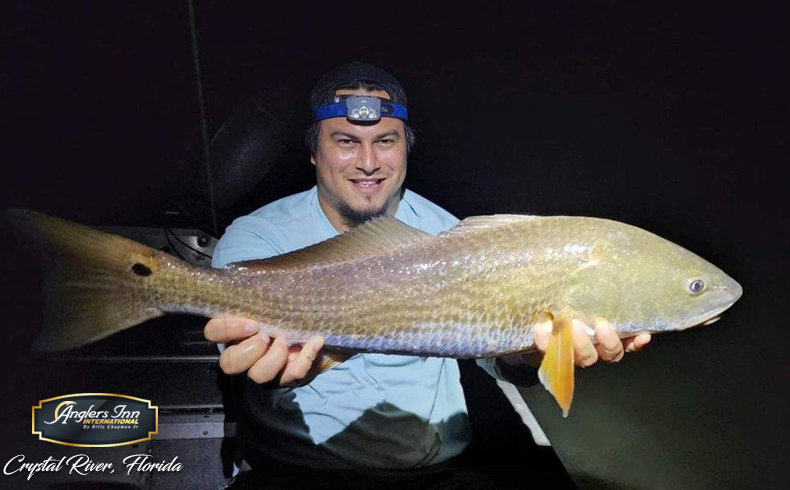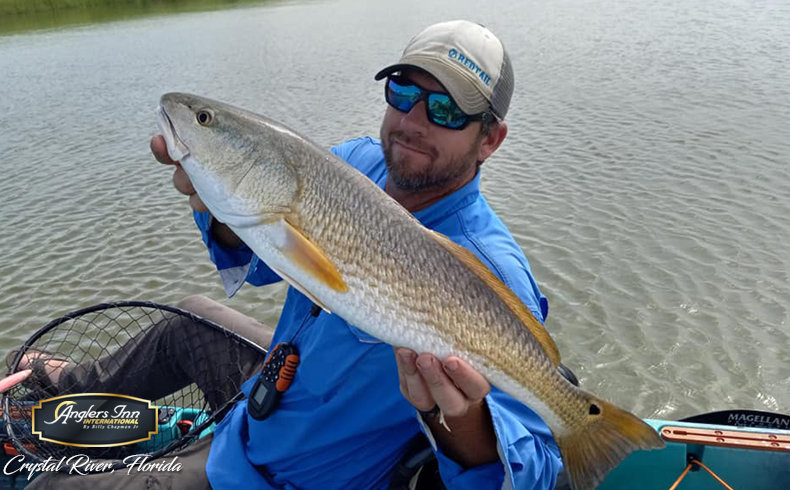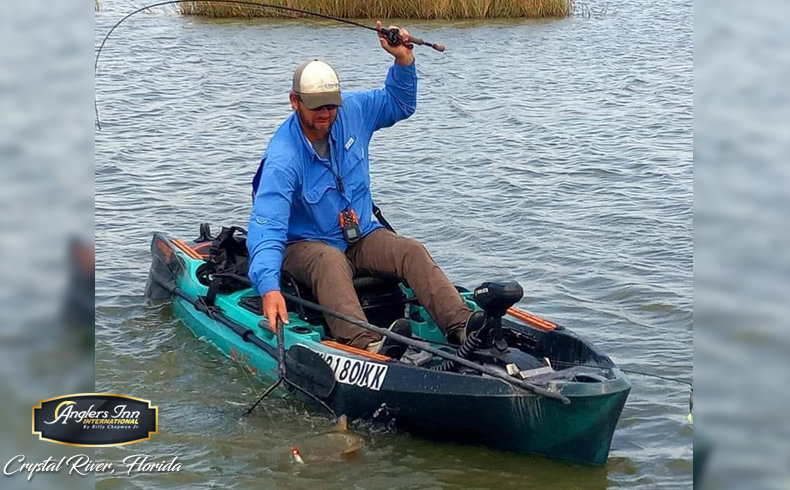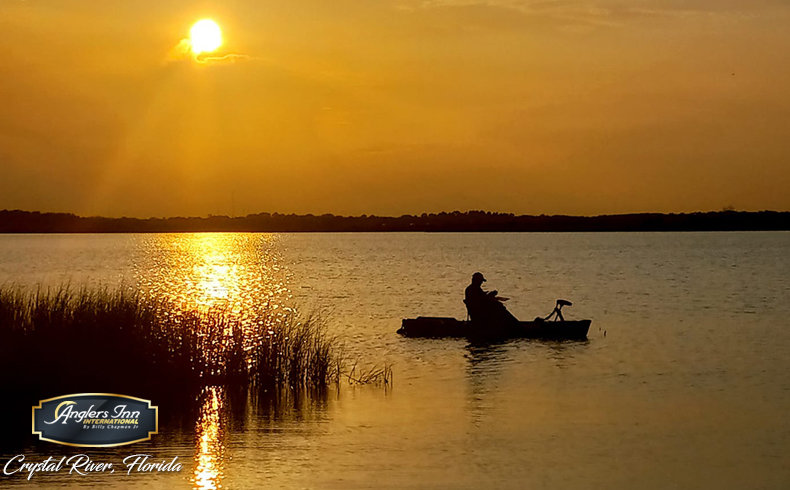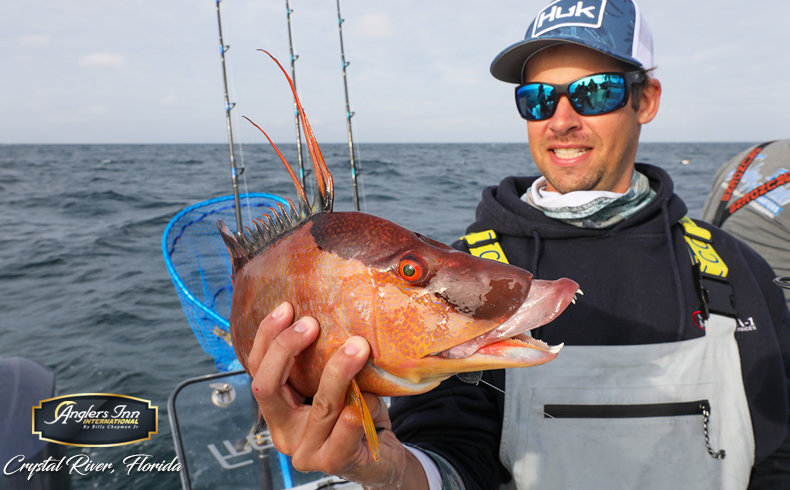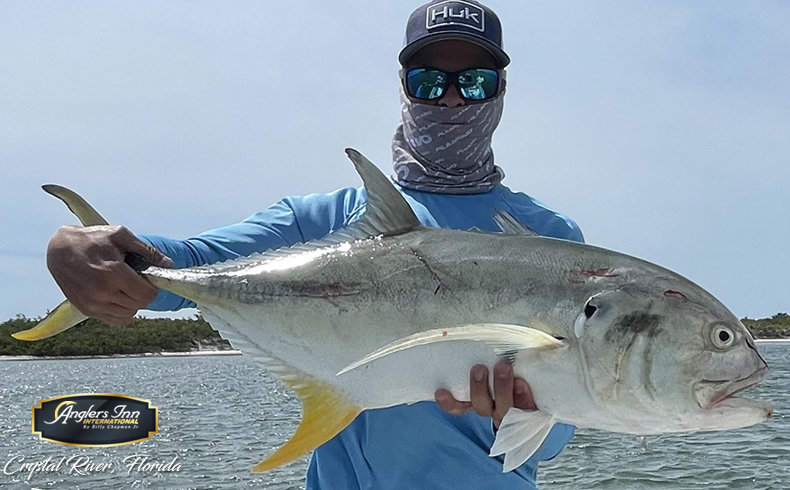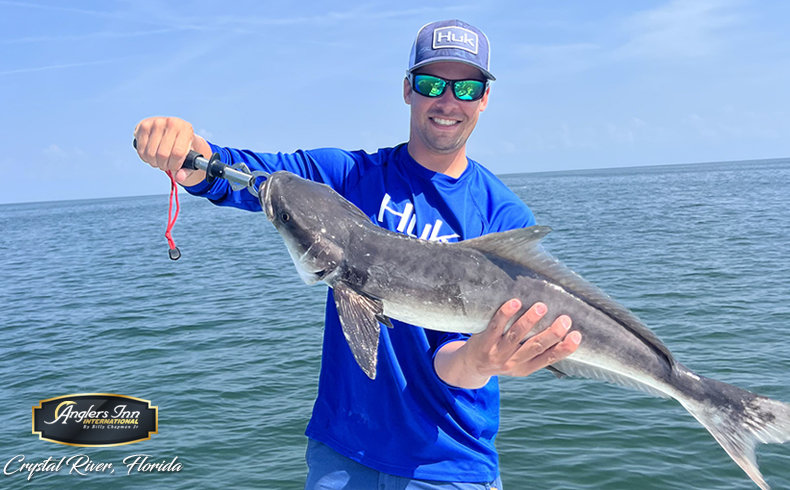 Spring may only be arriving in the United States in parts of March, and April certainly holds in store warmer weather. But at Lake El Salto and Lake Picachos, guests at Billy Chapman's Anglers Inn lodges are already basking in beautiful weather and outstanding fishing.
Hopefully you have your trip planned already with reservations secured. We still have some openings for the remainder of this season so do not hesitate to call.
As has become the custom, a quick review of the hottest baits at both lakes starts this report. And to no surprise, the bait listings remain solid and consistent. Based on reports from our guests and our elite guides, we continue to recommend the stick worm as the must have bait. Berkley's The General, Yamamoto's Senko or Yum's Dinger in green or watermelon are key to outstanding fishing. Rigging has included weightless, Texas, Carolina, wacky and who knows what else. Bring plenty.
Deep cranks remain a standard with the Berkley Dredger, Bomber Fat Free Shad or Rapala DT20. Citrus is the color and choose a bait that will dig down 20 feet. The best reel for this technique is the Abu Garcia Winch with 30-pound moss Spiderwire. St. Croix rods are already at the lodge so you are covered there.
Black and Blue 10-inch PowerWorms have been a staple for every angler since the lake was opened.
Shad colored 5-inch swim baits and topwaters such as a popping bait, walking bait and noisy bait like the Berkley Choppo have been producing. As always, don't forget your comfort baits. And listen to your guide. They will put you on fish
The March El Salto Experience
Couples and groups enjoyed all the great service, food and fishing with reports of big numbers of hundreds per boat for the trip and big bass from 7 to 10 pounds. Many guests were returning anglers having fallen in love with the Chapman way and return reservations were made on the spot.
Jim and Linda Tuten fished primarily with Senkos in all areas of the lake with great success. Over 300 bass were landed by the couple including lunkers near 8 pounds. Their next trip is already scheduled for this fall.

Chet and Cecilia Williams with Dave and Doris Curtis visited El Salto in the very end of February and were not included in that report. Dave and Doris each caught personal best with over 100 fish landed per boat per day. They are planning their return in 2024.

The Ondereck group of eight anglers included Tom and Debra Farley. The duo caught bass up to 7.5 pounds using a wide range of baits including a green pumpkin lizard. Debra refined her talents with a Carolina rig and Tom caught his first Alabama rig fish. Michael Baggett relied on a black and blue 10-inch PowerWorm for his big fish, an 8 pounder
At Lake Picachos
Joe Del Re brought a group of four to the lake and certainly caught their share of Picachos bass. Senkos, lizards, lipless crankbaits and topwaters were responsible for their angling fun. Big fish was 6.12 pounds.
Some folks travel from far corners of the globe to fish at a Billy Chapman lodge. Felipe Eusebio and Bruno Aibeo arrived at Mazatlan International Airport after a long flight from their home country of Portugal. And this was their third trip and they are already planning their fourth. The Europe team found the green Senko and black/blue jig to be the go to baits.

Danny Chmelko and Brian Wheeler will hardly be back home when they return again May 1. Maybe it's the margaritas that is bringing them back, but safe bet would be the margaritas, service, food and fishing. Said Danny: "Great fun and more fishing than should be legal." Deep baitfish colored crankbaits and Rico topwaters were their favorites.

Chuck Cauthon, as he has been doing twice a year for five years, brings a group of fellow anglers to Picachos for some fellowship and fishing….heavy on the fishing. Chuck and boat partner Chuck Woo put together a phenomenal 4 and a half days on the lake with the two Chucks boating over 1600 fish with their best day marking 585 fish to the boat. The best fish was 6.5 pounds and many fish caught in the 5-pound range. Their secret: watermelon red glitter Senkos, crankbaits at 10-12 feet, 5-inch swim baits and Strike King Red Eye Shads.
Amazon

There is still time to book that Amazon peacock bass trip for 2024. Dates are open in February but it's best to call now.
Crystal River
The Gulf coast of Florida continues to provide exceptional spring weather, great fishing and manatees. The Anglers Inn Floating Suites are ready for occupancy so guests are encouraged to make reservations now for trips this spring, summer and fall. Our luxurious 59-foot, wide-body houseboat will accommodate up to 8. Moored at Pete's Pier, the Floating Suite provides "on the water' lodging and in the heart of Kings Bay.
Scallop season opens July 1 and reservations for the Floating Suites will be in hot demand.
Anglers Inn University
George Large is conducting classes at our Pete's Pier location in Crystal River, Florida. Offered are classes designed for Beginner, Intermediate, Advanced, Kayak, Fly and Saltwater fishing. Students can refine and upgrade their fishing knowledge and capabilities for more fun on the water. To register for a class or to ask questions contact George at info@anglersinnuniversity.com.
We are also taking reservations for our July class at Lake El Salto. Class sizes will be limited so don't delay in making your plans and booking your trip.
---