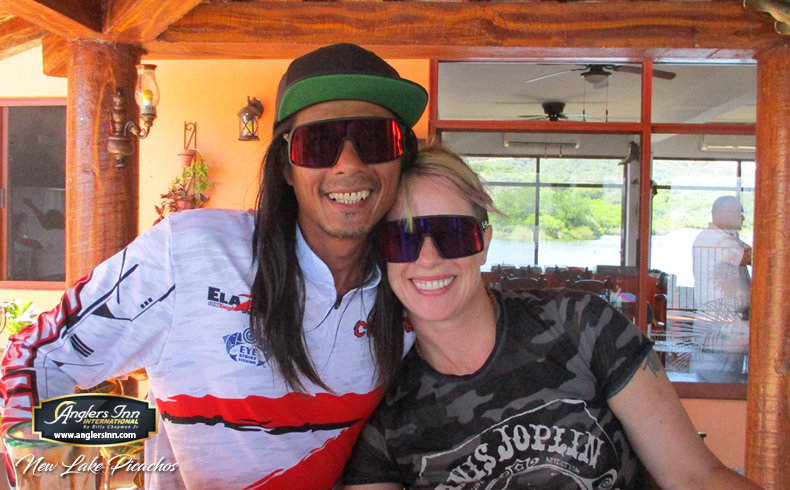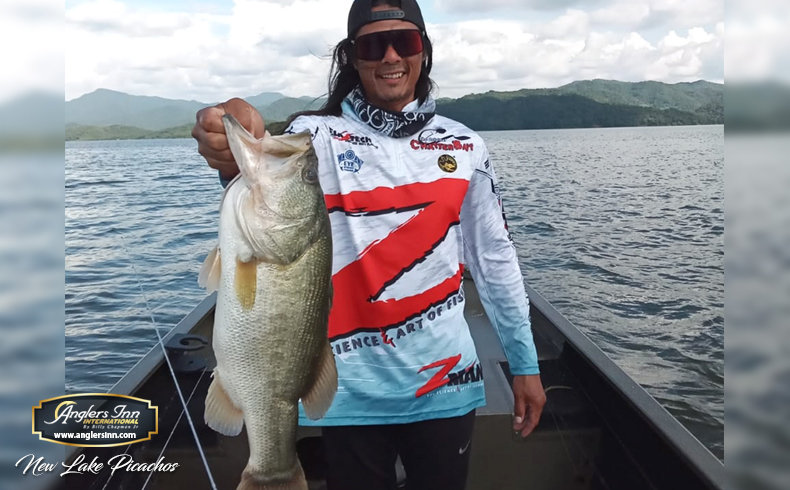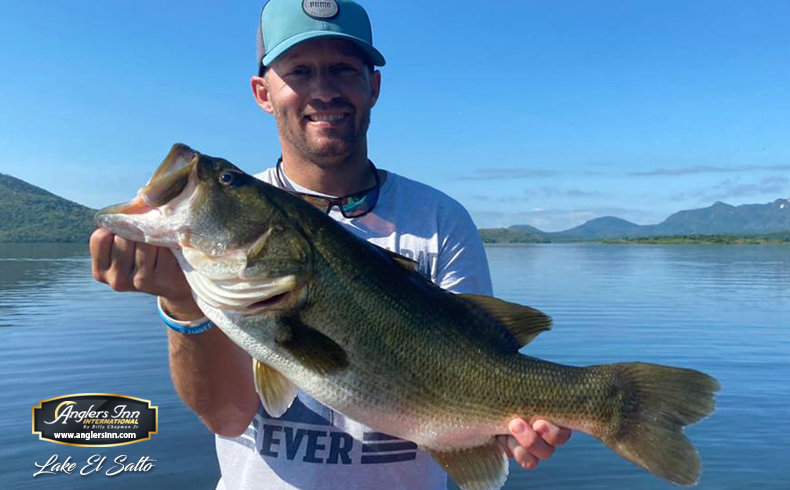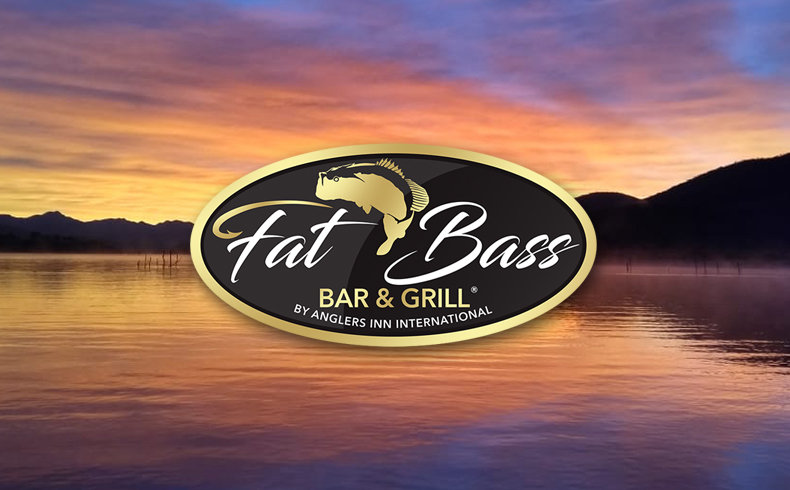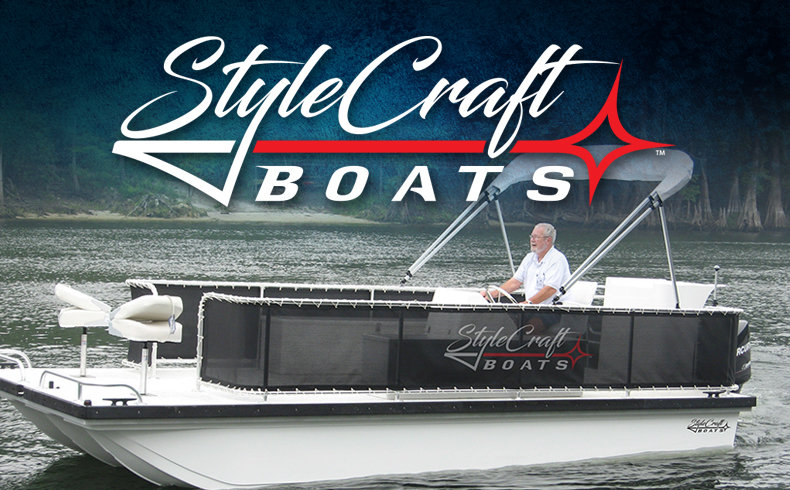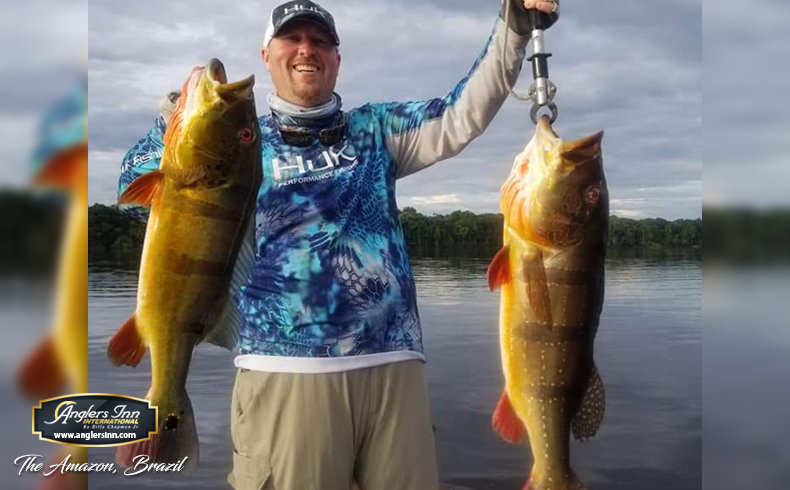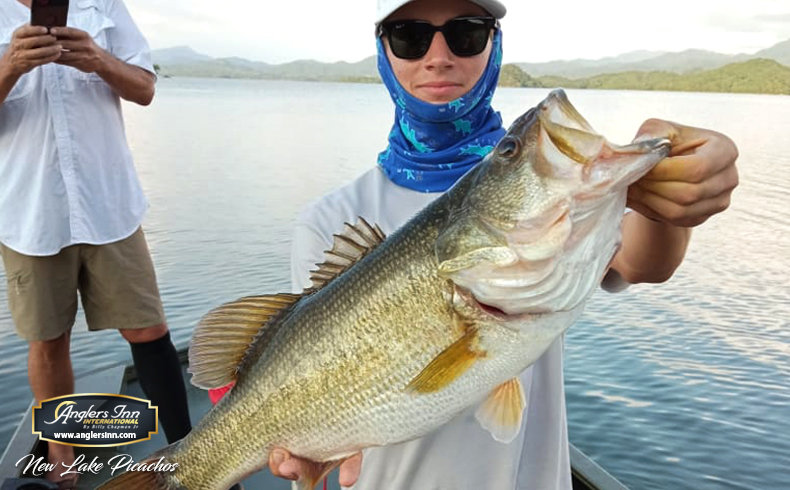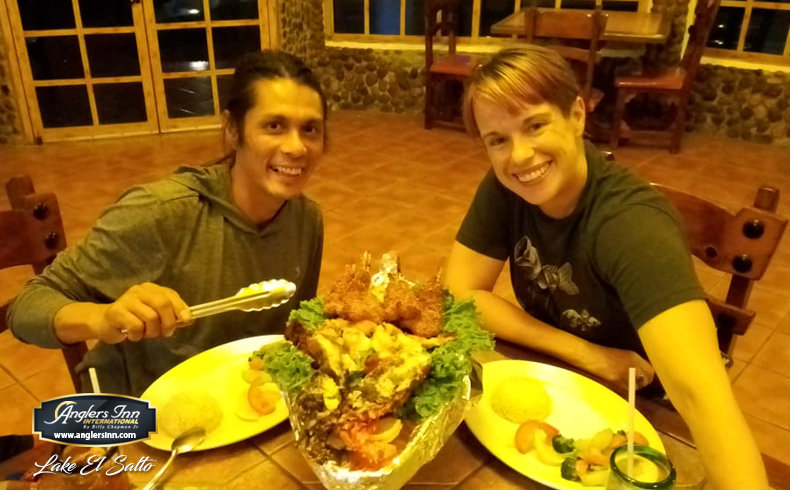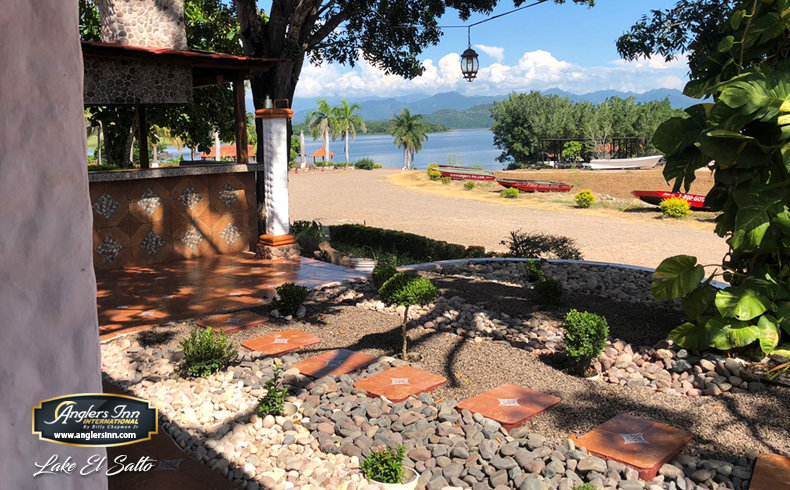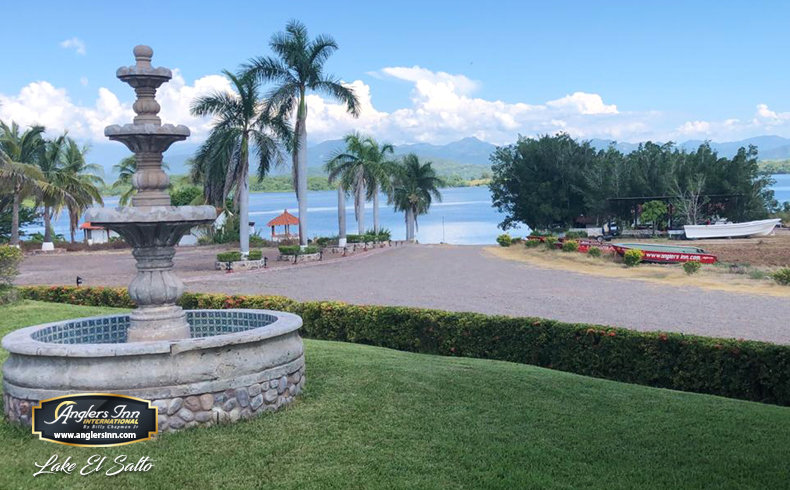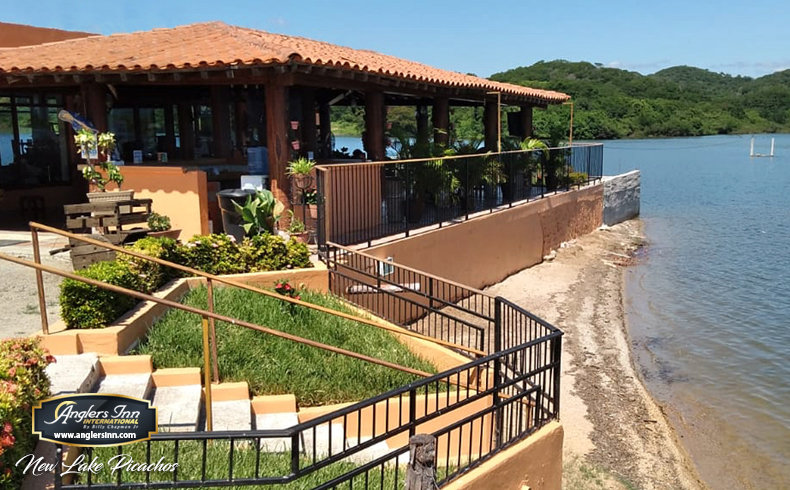 We are so excited about our new season at Anglers Inn International. We opened both lakes on schedule with anglers anxious to test our guides and bass. Extreme rains were experienced at both Lake El Salto and Lake Picachos before we opened, filling each to the brim.
For Lake Picachos we had a phenomenal October with catches of 200, 300 and nearly 400 fish per boat in a single day. Now that's fishing!
Johnny Jarret and his fishing partner John Oortman talk about their trip to Lake Picachos.
Lake El Salto started a bit slow with extremely high water that spread the bass everywhere. But the silver lining is what happens next at this lake. A flushing like we witnessed in 2021 only happens about once in every five or six years. This virtually creates a new lake and a reinvigorated fishery with an immediate rebound to exceptional fishing.
Never give up on a cast according to Greg Glogow. Here a long cast along the rock is rewarded when you least expect it.

Chadlan Choi and Kylene Halliday ventured to both lakes to open the 2021-2022 season. While fishing might have started slow at El Salto, the couple still had a great time.

The couple moved on to Lake Picachos to continue their first trip to Anglers Inn.

Chadlan Choi continues to impress with this Lake Picachos giant.

Jeff Lorenzen opened the El Salto season in a big way with this trophy catch.

The pandemic is definitely in our rear-view mirror but the travel requirement of Covid testing before flying home is still in effect. We will offer this test free of charge for as long as the requirement remains. You will have the results while still at the lodge, before you head to Mazatlan.
The lodges were closed for the monsoons and annual maintenance. Our team was busy even though we had no guests as the boats all were sandblasted, repainted and refurbished to be in top shape for the October opening.
We also made sure our lodges were in tip top shape and we did re-lay some tile plus other work. A big project but a small investment to make sure you, our guests, are comfortable. We performed some roof remodeling at El Salto as well.
The Fat Bass restaurant is now open at the El Salto and Picachos lodges. Don't worry. Our expert chefs remain on location and their menus continue to be second to none. And that goes for our service, rooms, guides, fishing, ground transportation, open bar and so much more. I wouldn't have it any other way.
We have a small change in our social media and I encourage all of you to follow our Facebook and Instagram posts. Every Tuesday, Wednesday and Thursday we will be offering exciting new information about our lakes plus peacock bass fishing topics on occasion. You don't want to miss a single post and please, give us your feedback with likes, comments and shares.
As we opened the 2021-2022 season we were greeted with Details on fishing techniques. Be sure to check with us on Facebook before you pack to learn the latest news for your trip.
I always have some discount packages offered on our website so please go to www.anglersinn.com and check out our current promotions. You'll see our latest addition, specifically for members of B.A.S.S. but don't worry if you are not currently a member. Simply go to www.bassmaster.com/bass-member-services and join. We also have our Son or Daughter Special and our Deluxe Couples Package. Call 1-800-GOTAFISH or go to our website for more details.
I can't express enough the importance of booking early. We still have space available but many that canceled last year due to the pandemic are rebooking. Book early to secure the dates you want.
And speaking of booking early, our Amazon basin peacock safaris are always completely booked long before the season. We're taking bookings now for the 2022-2023 season so call now and make your reservations. Don't be left out of the fishing trip of a lifetime.
I'm excited to announce we own a new boat company. StyleCraft Boats offers a pontoon deck boat built with proprietary fiberglass hulls. We have several models to pick from and I encourage you to visitwww.stylecraftboats.com to see our great offerings. We have more models in the works, including a fishing version. We also are selling Hunter sailboats and Elite Craft runabouts. Be sure to go to StyleCraft Boats on Facebook and follow, like and share.
If you've received this report from a friend, please be sure to sign up for future mailings at www.anglersinn.com. If you know a friend who would benefit from these newsletters, please make sure that they are receiving them, too.

---