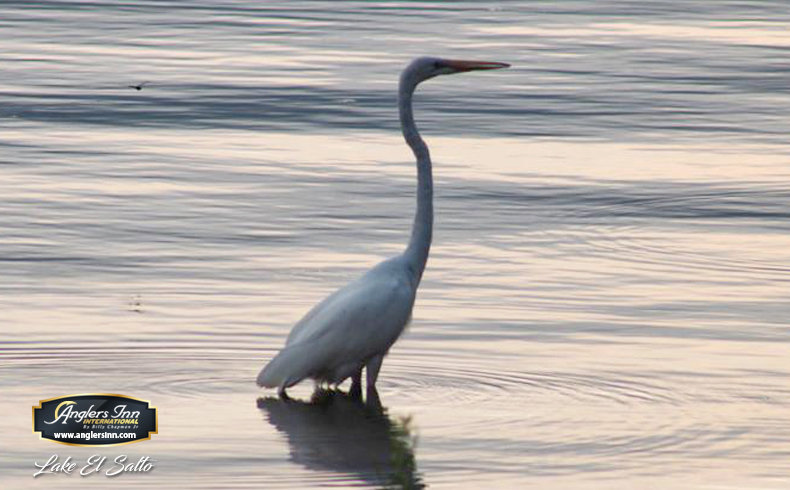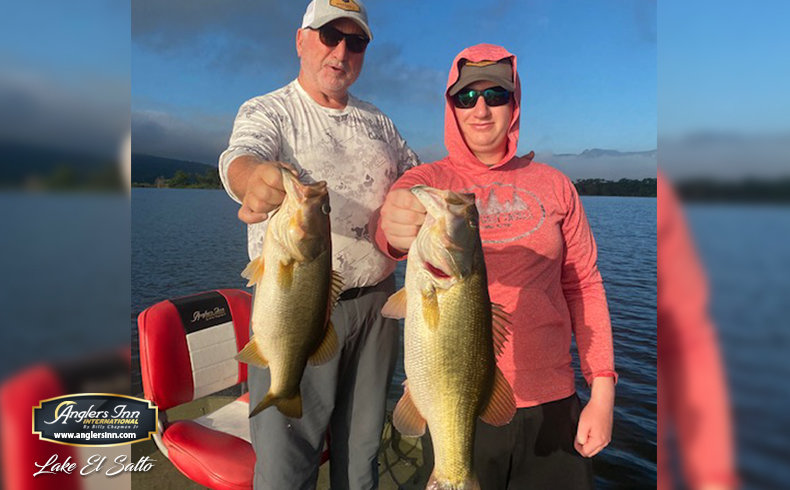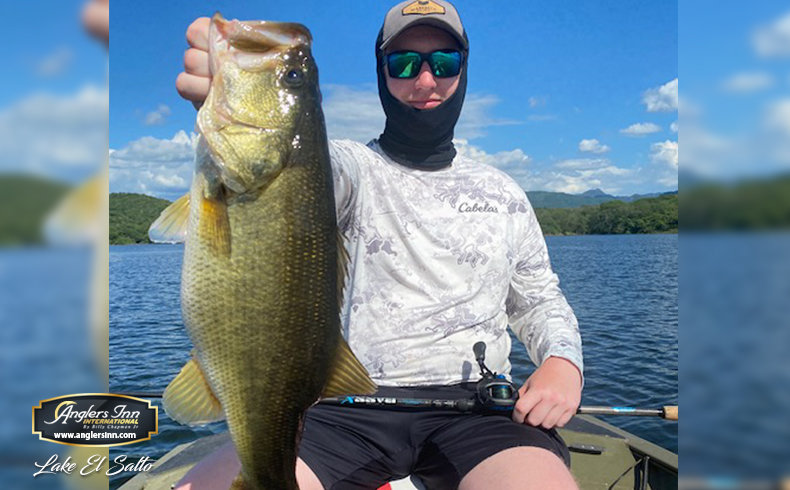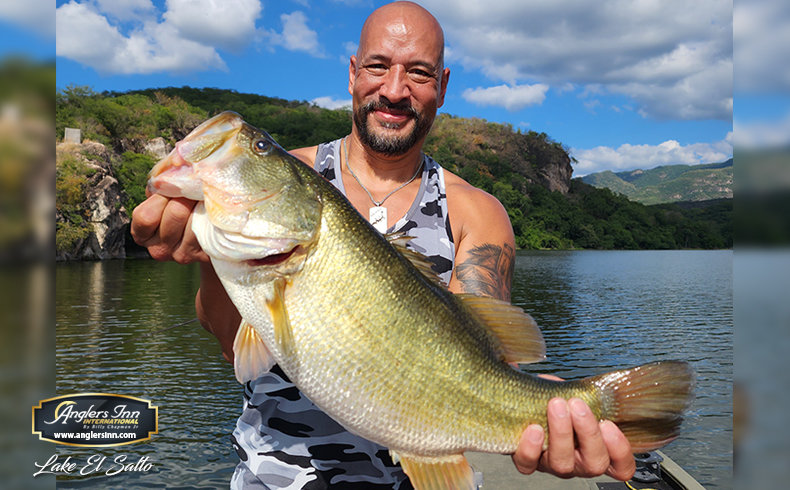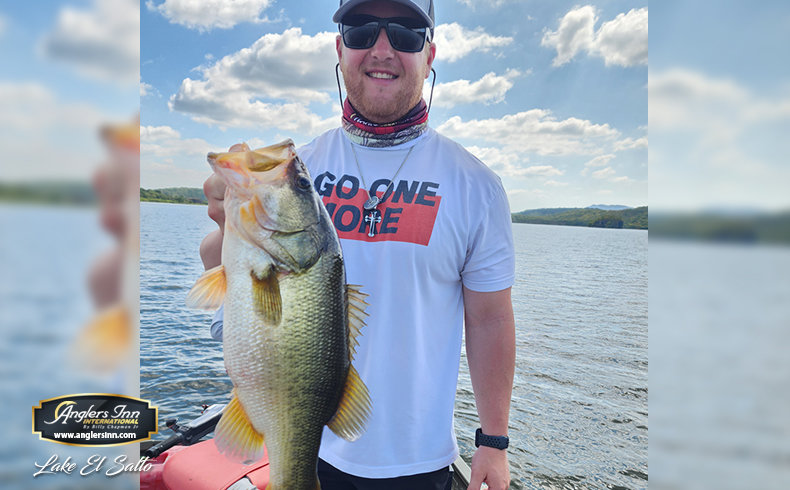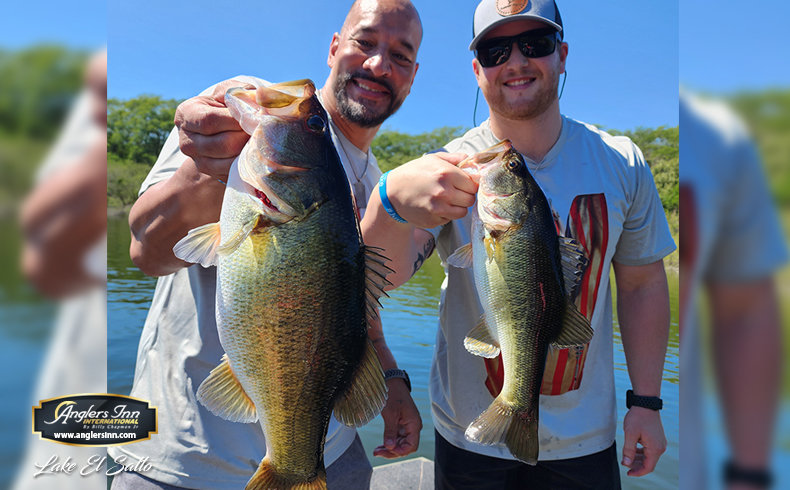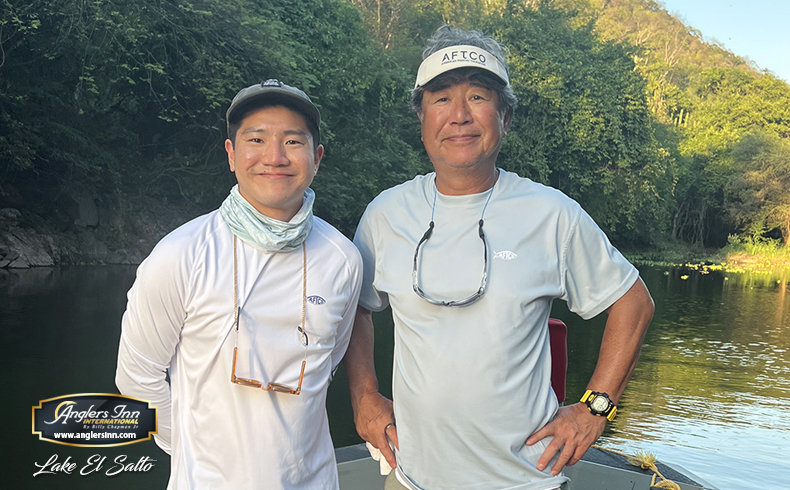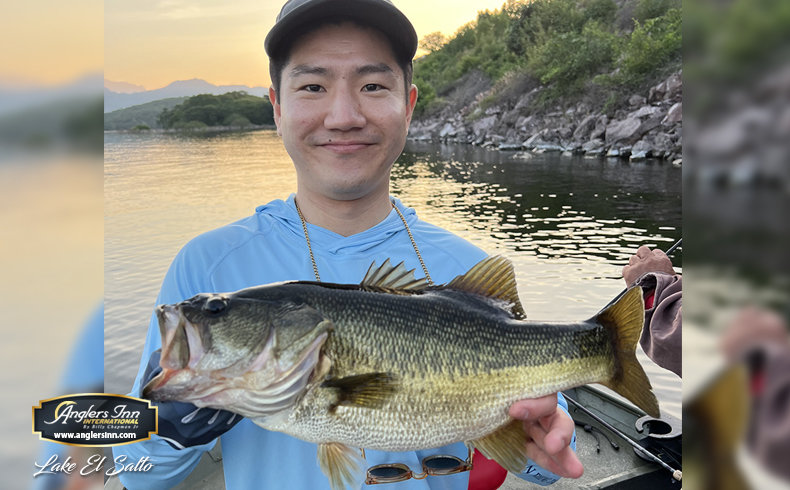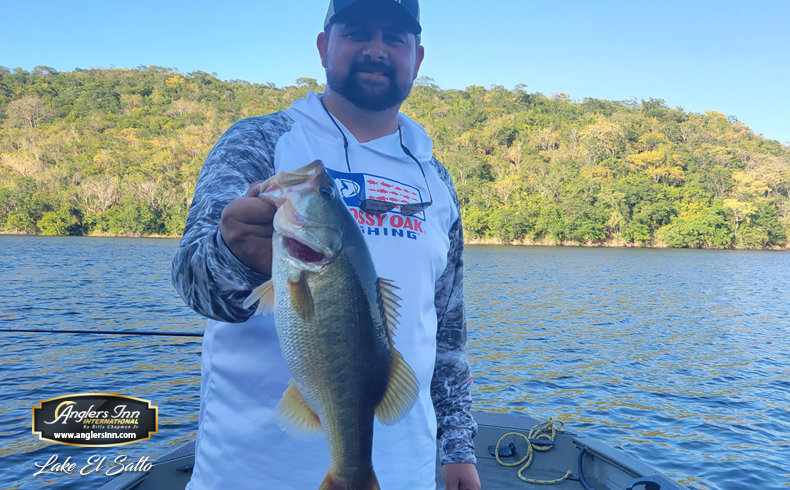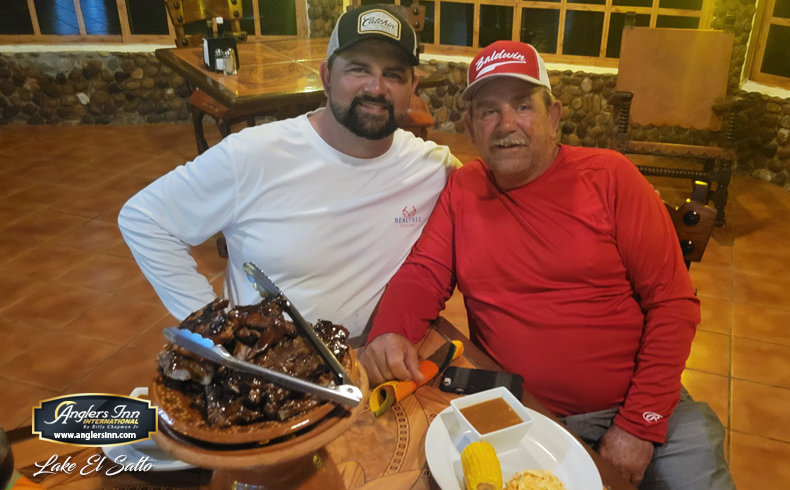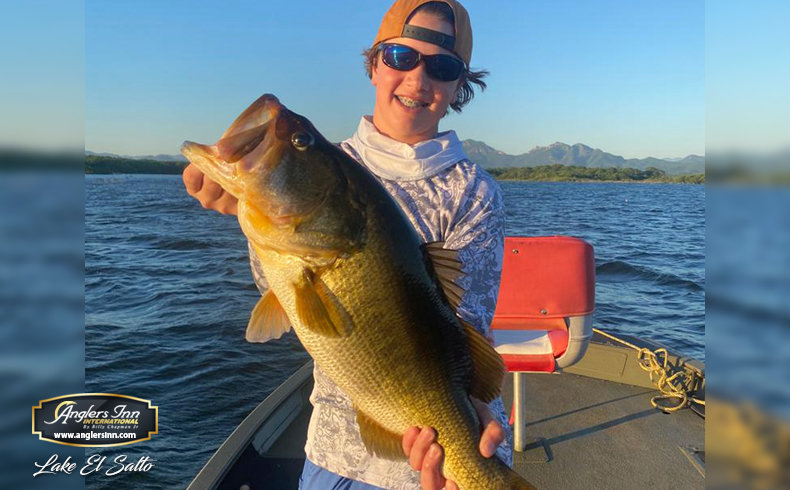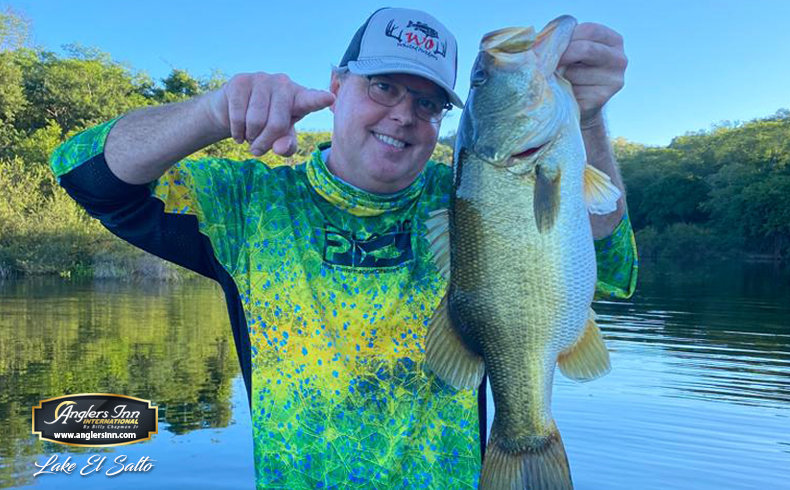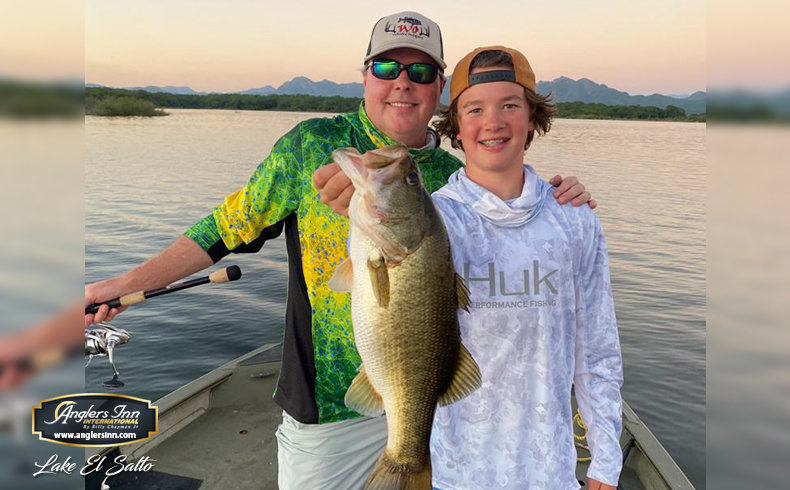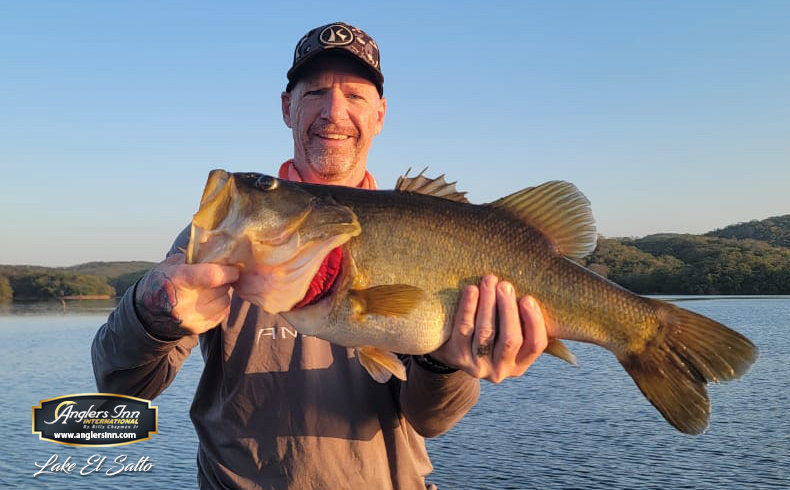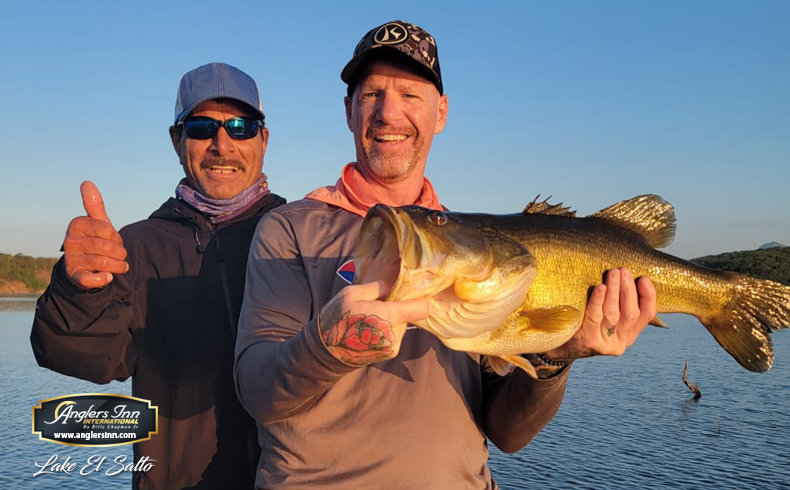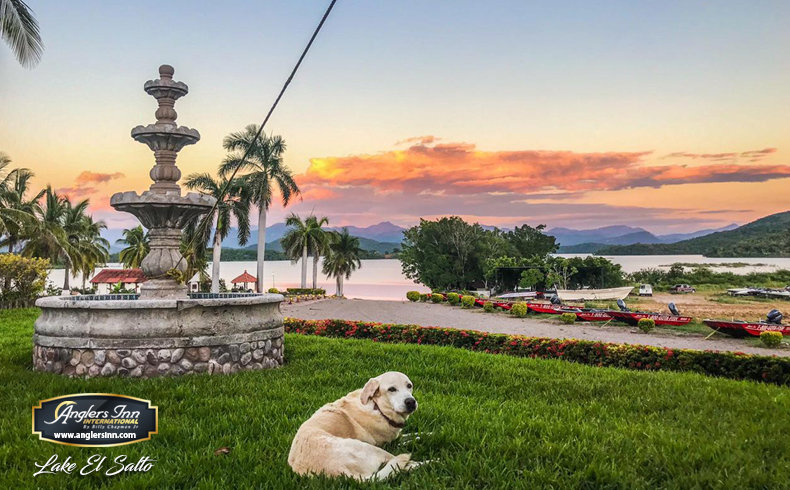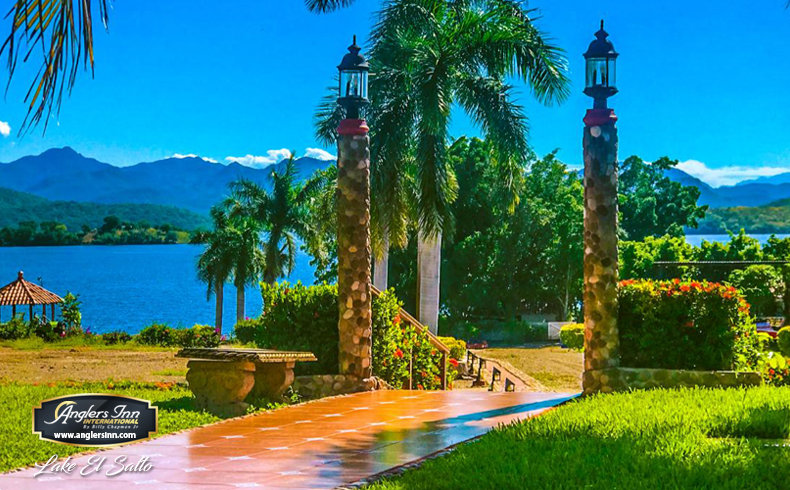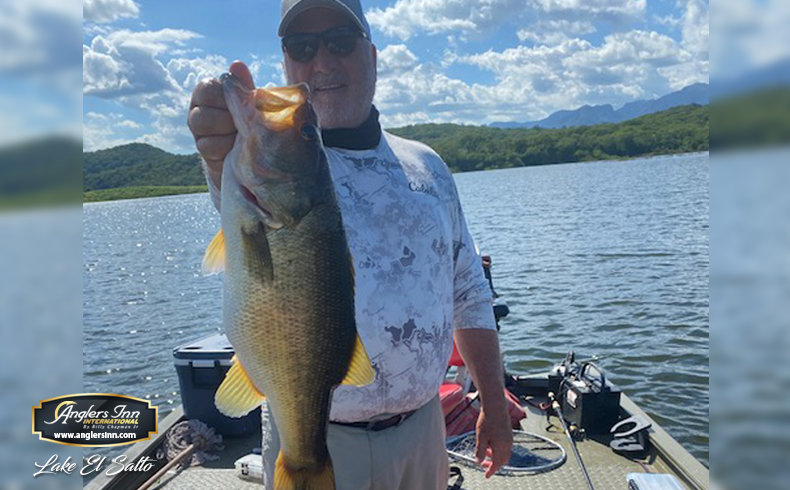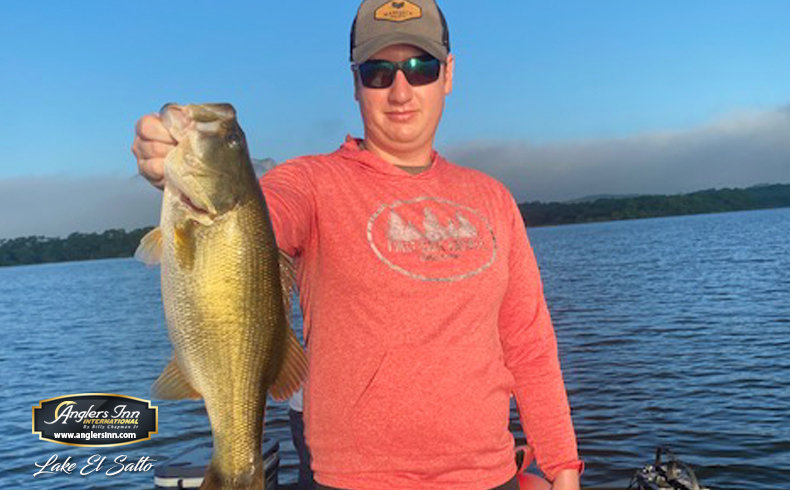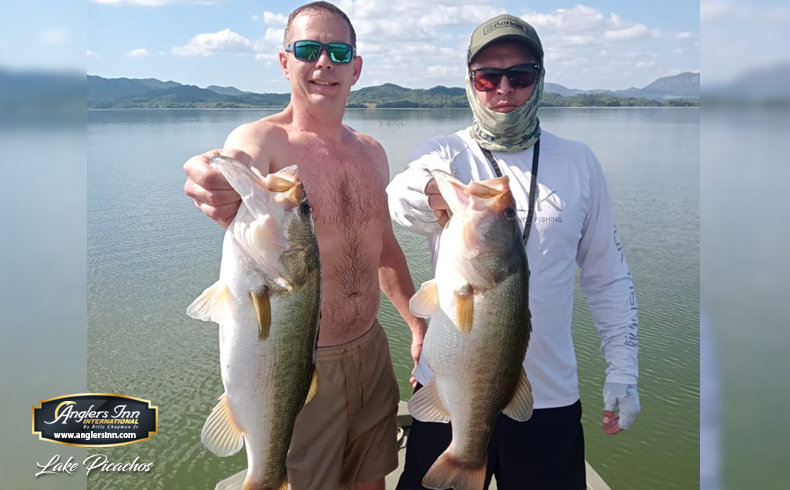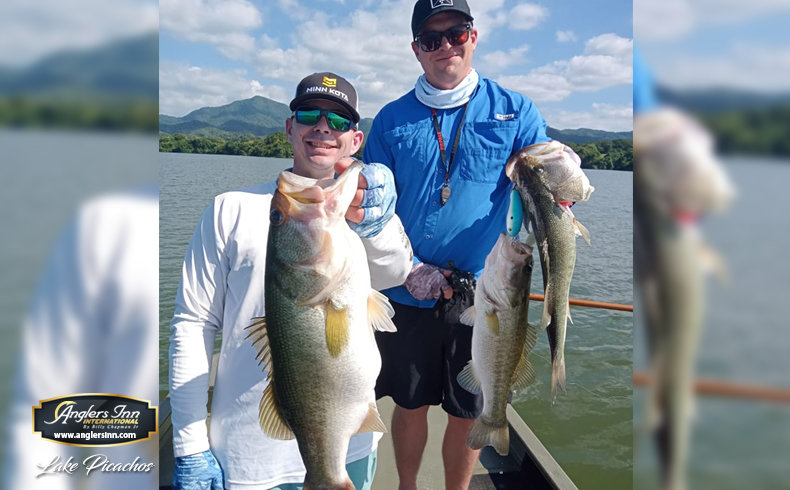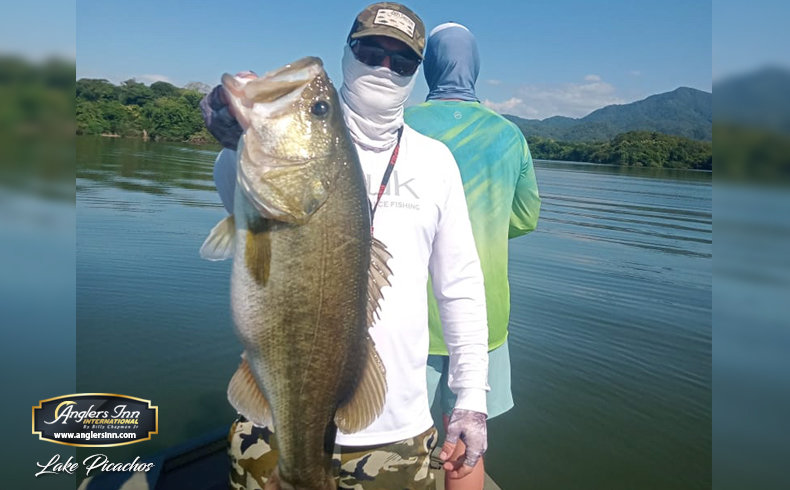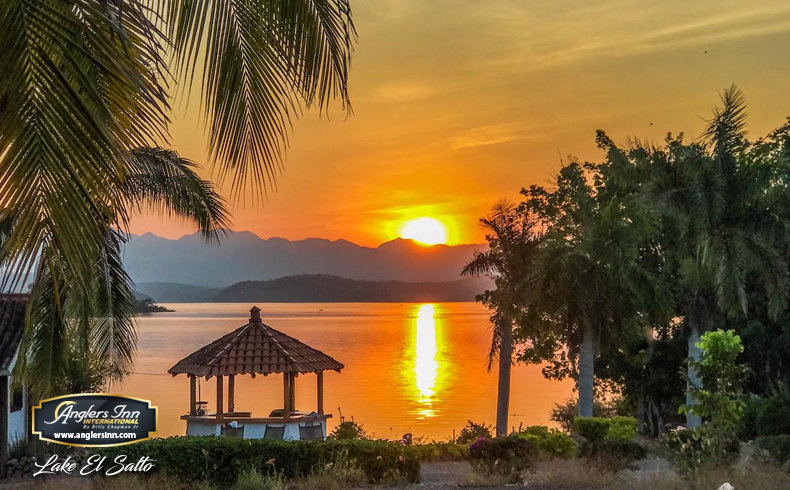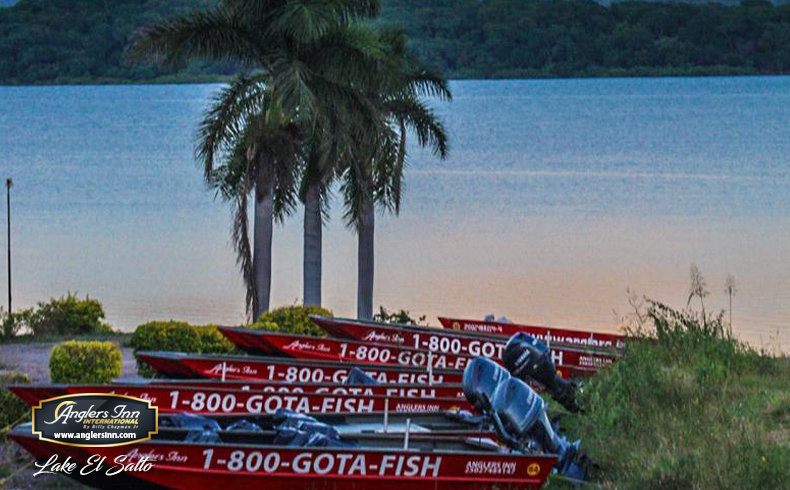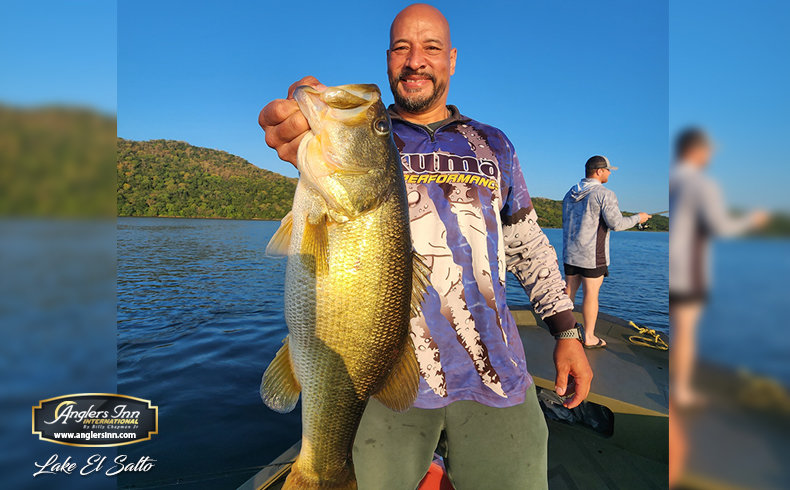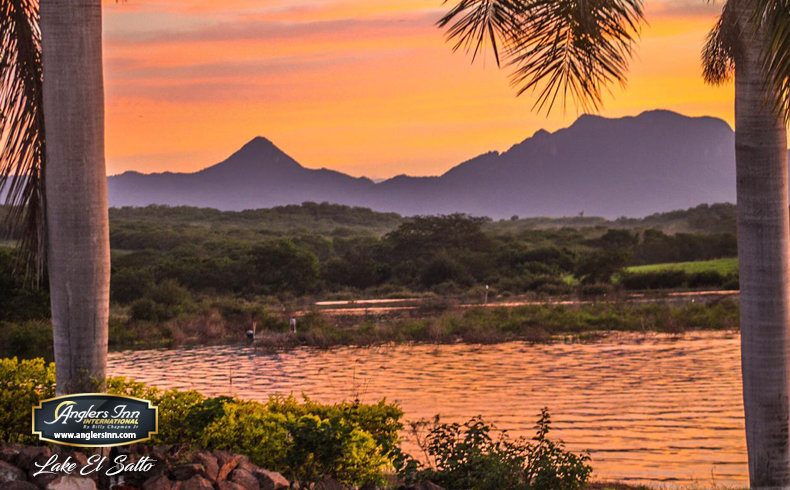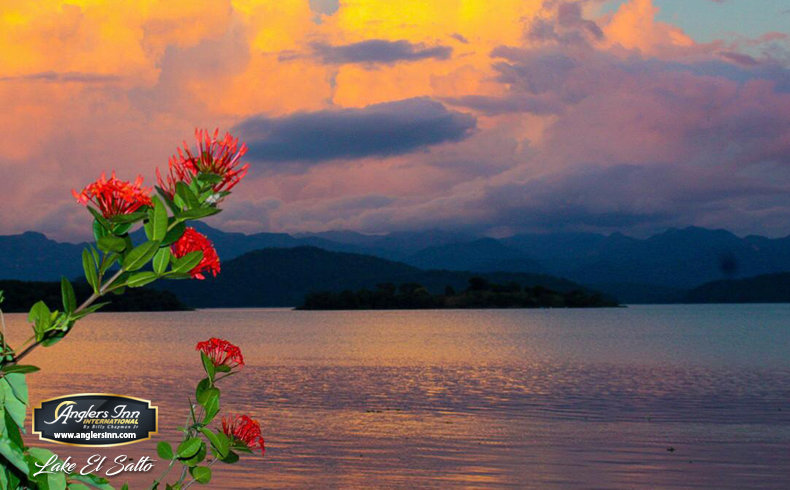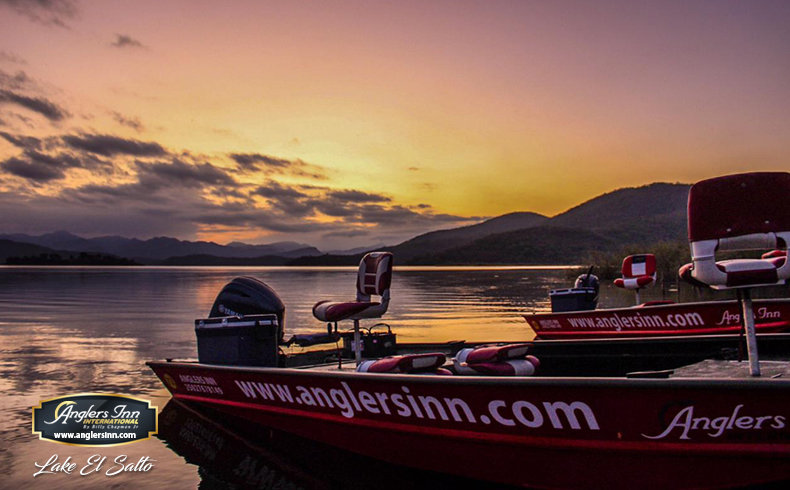 We all worried about the high-water levels experienced by Anglers Inn guests at El Salto this time last year but the fruits of the floods have already started to influence the fishing - in a big, positive way. All that new water last year created an abundant spawning and growing environment for the resident tilapia fishery and the Florida strain largemouth bass. Millions of small tilapia became bass meals that impacted the entire bass population. A one-pound bass last year became a three-pounder this year. A three-pounder stretched into a five pounder. The fives became sevens. Sevens became, well, you get the drift.
Lake Picachos also reported an outstanding start to the season.
One commonality of these catch reports: the 5-inch watermelon Senko is the hot bait this fall.
The lodge, staff, guides and boats are primed and ready for the 2022-2023 season. Lake El Salto was full but now is at the right level for this time of the year. Lake Picachos was flowing over the spillway, another common situation this time of year. This is going to be a great year for Anglers Inn guests.
There are some vacancies remaining at Lake El Salto for December. Book now to enjoy that pre-Christmas adventure.

Philip Hanstead, out of Kenora, Ontario Canada, was among the first to enjoy the opening weeks at El Salto. With son Dustin Moncrief the pair fished the last week of September into October, mostly at El Salto. A 5-inch watermelon Senko on points was their key to catching 75-100 fish per day per boat with their largest bass weighing 7.4 pounds. The duo are already planning their next trip.
Not much later Spokane residents Robert Trukositz and Austin Lee enjoyed some wonderfully sunny and hot weather to produce four equally hot fishing days at Lake El Salto. Using 4-inch swimbaits, watermelon or red/black flake Senkos or shad-pattern ½ ounce Rattletraps, the two anglers landed 250 bass with their largest tipping it at 9.11 pounds. They targeted flats and bushes early then moved to bluffs and deep underwater points.
Encinitas, California residents Takeshi (Riki) and Kota Hishietuchi enjoyed some great fishing together this past month. The pair landed over 100 fish using 5-inch watermelon Senkos and a black/gold deep crank bait.
Charlie Bratton and Gary Bratton, of Grenada, Mississippi, had a great trip with 191 fish landed with the biggest bass weighing six pounds. They focused on points with 5-inch black/blue Senkos triggering their bites. Their parting comment, "We had an amazing trip. Such a beautiful place. The service was unbelievable. They treat you like royalty. Can't wait to get back, hated to leave."
Followers of Anglers Inn social media will recognize the Mann family. Jacob and son Bates were at Lake El Salto this spring and featured in Anglers Inn social media. The pair returned this past month. Young Mann was certainly on his game with huge catches on both trips and his Dad, Jacob, certainly caught his share.
A bittersweet moment for all Anglers Inn guests: that time of day when the last casts are made. The bad news is there is not much time before heading to the lodge. The good news is the anticipation of one or two more large strikes for the day. And there is always tomorrow.
We are returning to Brazil so call now to book while we still have a few openings left. The premier of bucket list fishing adventures, spend a week in the Amazon rainforest and catch your share of giant peacock bass.
The rumor is starting to grow. Anglers Inn is creating a new United States destination featuring floating suites and outstanding fresh and saltwater action. It's true. Stay tuned! The big announcement is coming soon.
Please follow us on Facebook and Instagram. If you have already been reading our Facebook and Instagram posts for Anglers Inn I thank you. If you have not started, I really hope you will simply go here to begin enjoying our regular post of the lakes and our boats.


---