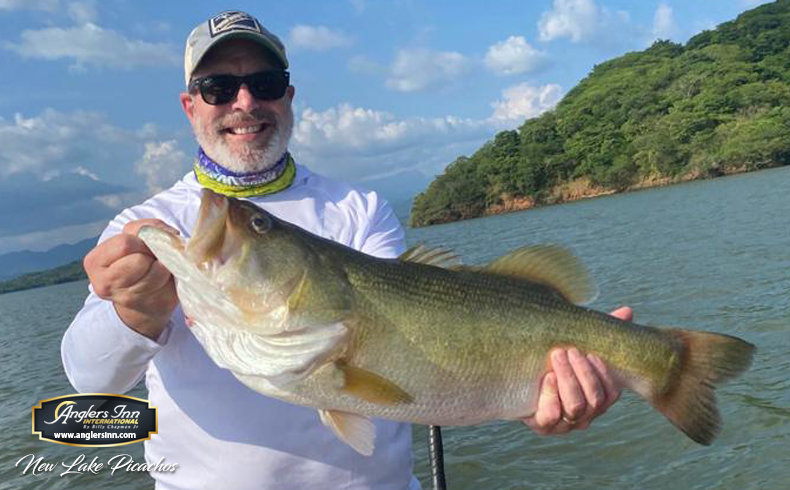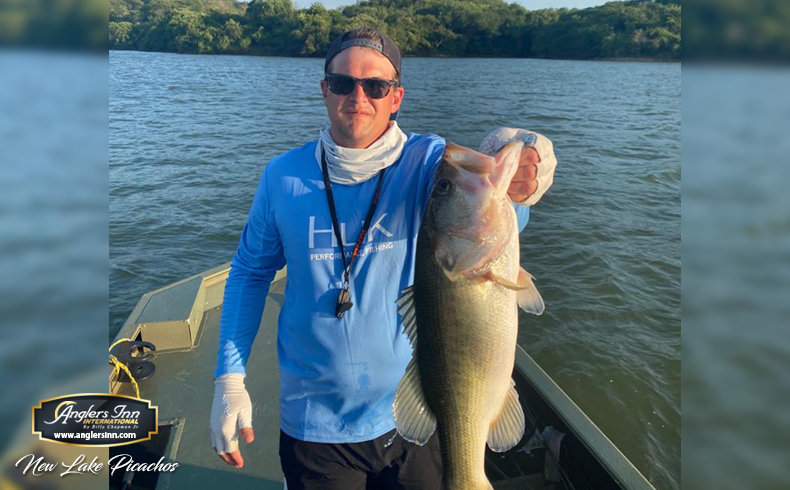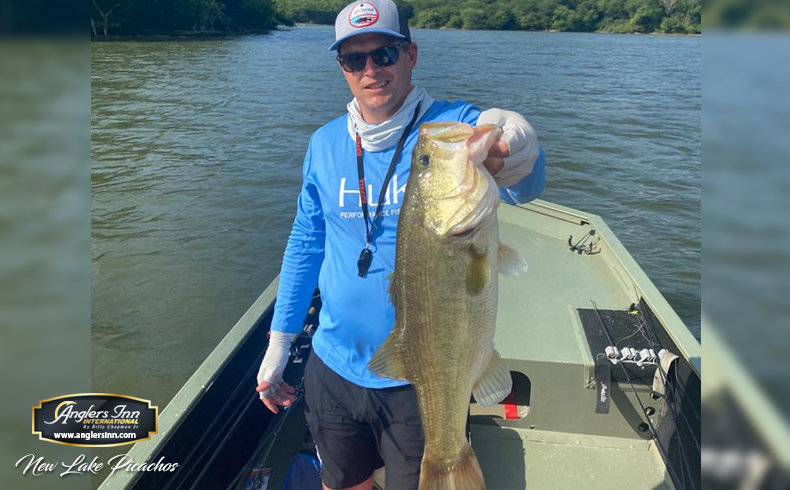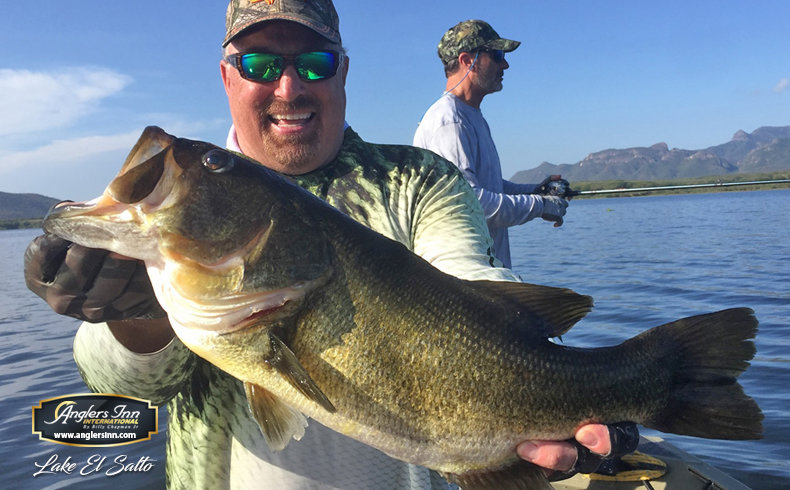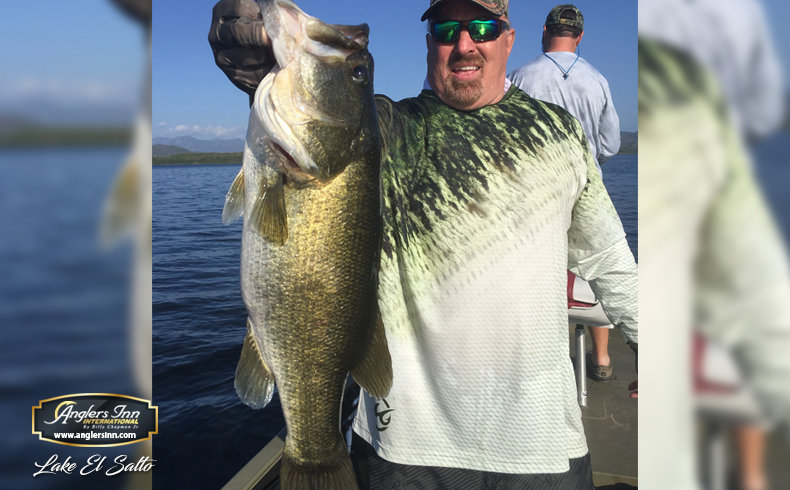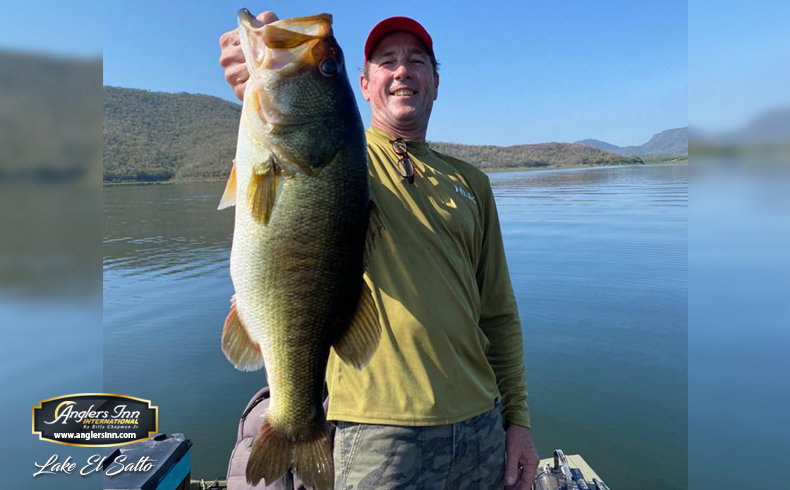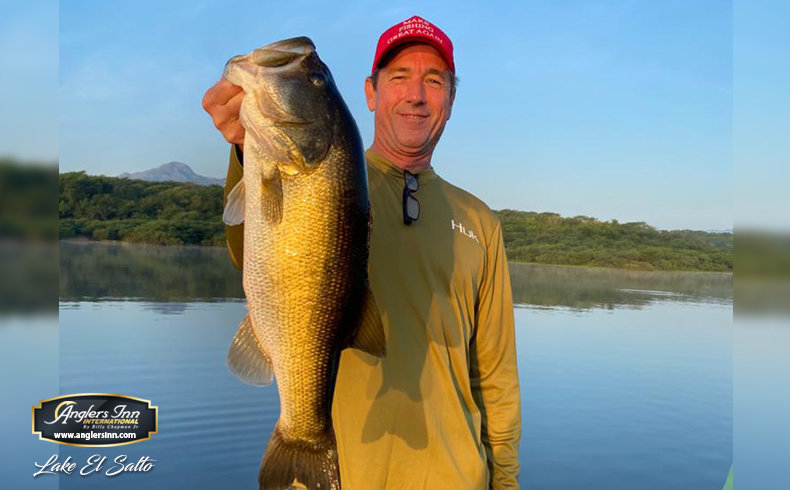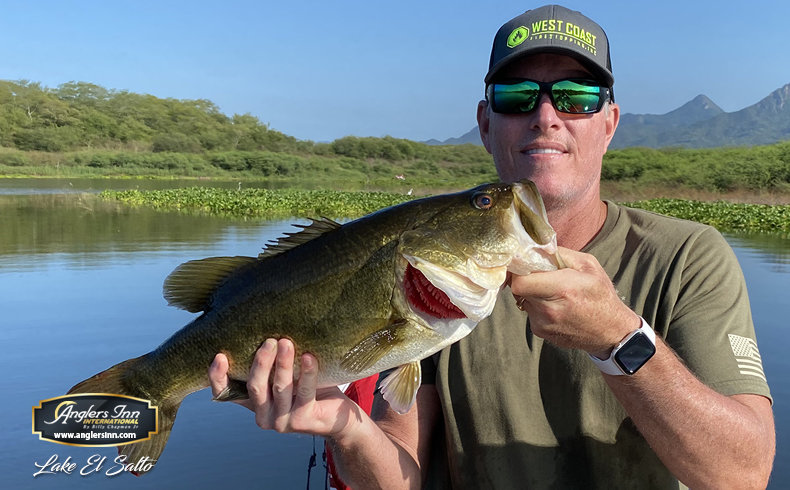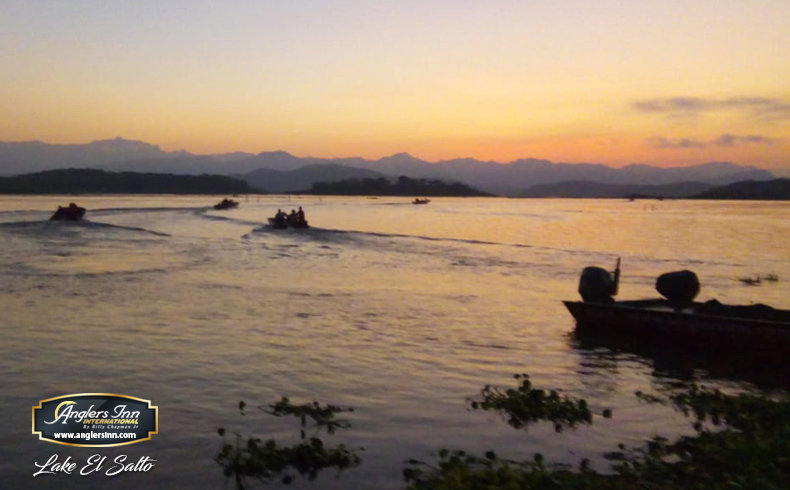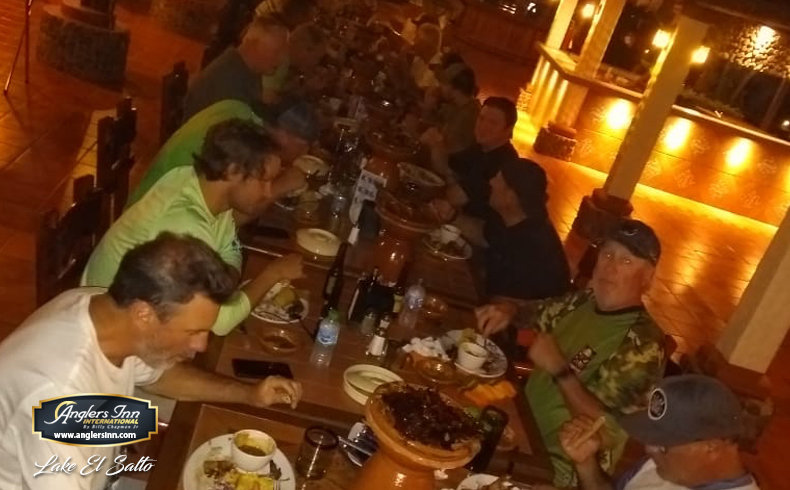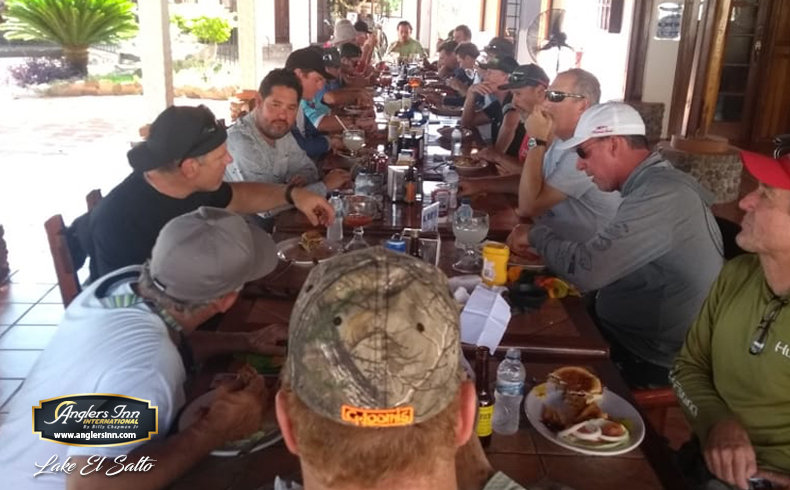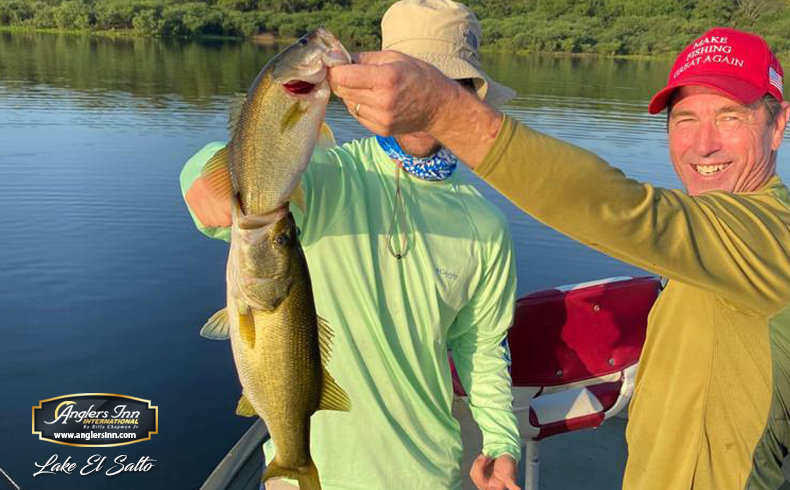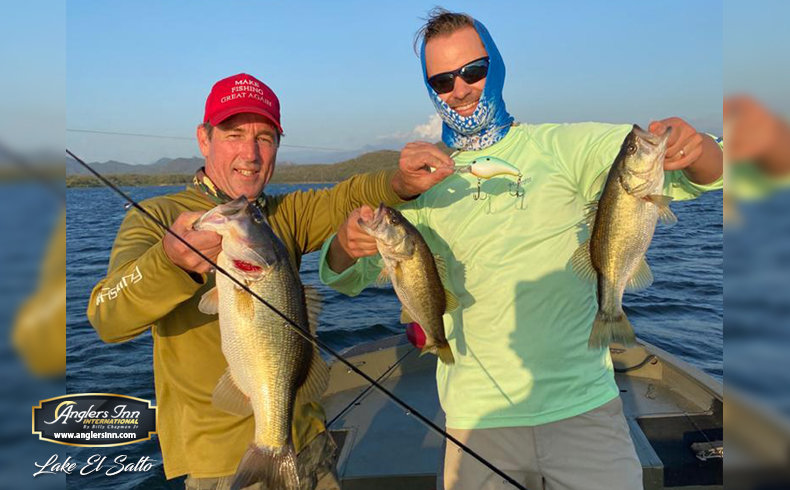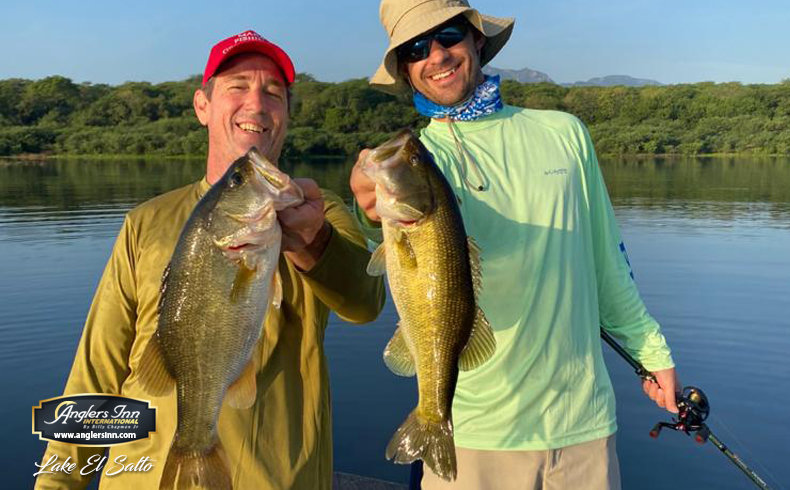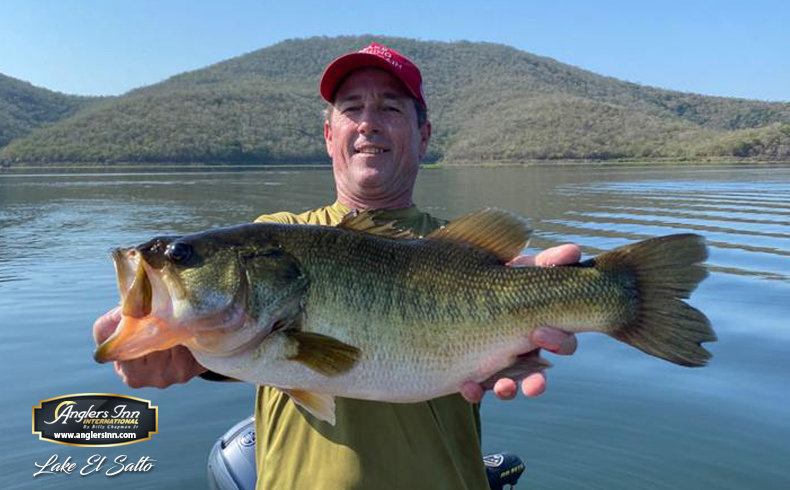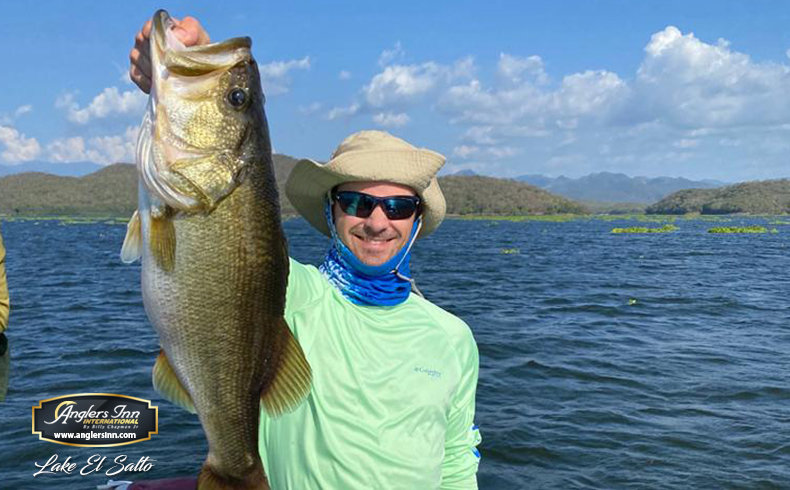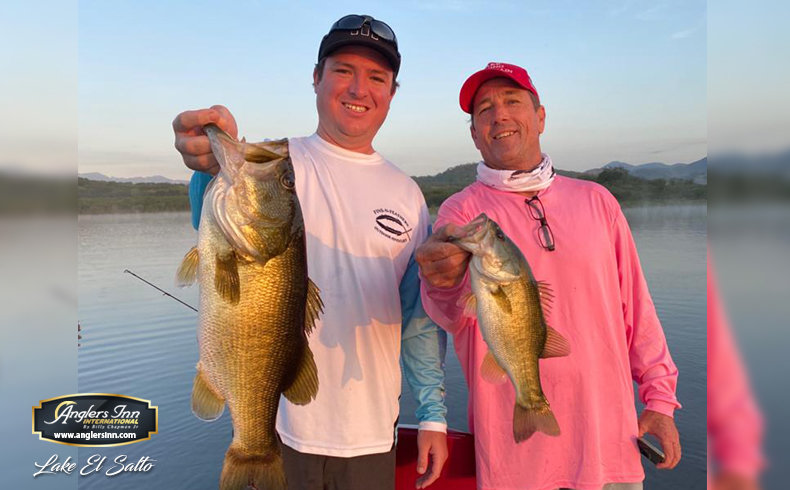 Thank you to all of our longtime friends and clients who continue to stick with us and inquire about the state of our operations. There's no doubt that 2020 has been a trying year for most of the world, but I'm proud to report that Anglers Inn International is going full steam ahead in Mexico and the bite is pretty incredible. If you have not already made your reservations to join us in 2021 or 2022, I suggest you do so soon – all of the rescheduled trips and the continued quality of the fishing are filling up our calendar quickly.
As you may recall, when we elected to temporarily close down our facilities, we were experiencing an incredible March bite at both lakes. We weren't sure what would be going on when we reopened in mid-summer -- well, the lack of pressure made things even better. It was like fishing two new lakes. The lack of pressure treated our July groups to some of the best numbers we've seen in years. Then the typical rains came in August and September, bringing the water levels back up and providing an additional dose of fertility. So when we started hosting anglers again October, we were thrilled to learn that things had continued in that same upward trajectory.
Dan Kennedy of California came down for a combo trip – his second visit to El Salto and first time at Picachos, and he brought first-timers Chris Halstead and Ryder Vega with him. Their bite at Picachos was the type of experience you dream about, with variety, numbers and size all making an appearance.
"We had excellent reaction type fishing all day long," Dan reported. "We had to fish the worm at times just to rest our arms. Top producer there was the old reliable 10XD Chartreuse on a wind and pause retrieve. It got bit every time we paused it. Also the lipless cranks in bone or pearl color worked really well. The spinnerbait bite was a fish every cast if you had the double chartreuse willow blade. After we lost those we had to go to the silver willow blade and it was still good, but not nearly as productive as the double chartreuse blades."
The 10XD produced multiple fish in the 7 to 7.5 pound range, and Chris Halstead caught their best bass, an 8 pounder, on a pearl-colored Berkley Warpig. They averaged 75 bass per man, per day at Picachos. During one morning solo run Ryder Vega experienced the topwater bite of a lifetime. "He had close to 50 fish on the Sammy," Dan said.
At El Salto, the trio's numbers were slightly lower (but not much) and they found their best success with two of the all-time top-producing lures – a black and blue 10-inch Berkley Power Worm and a 5-inch weedless Senko in green pumpkin with black flake.
Marty Parsons is a longtime friend who has come down over 30 times, both for fun and as part of his business. He knows that bringing corporate groups – including clients, customers, contractors and star employees – is a great way to bond. You just have to get here, we take care of the rest. Despite his many trips, Marty had not previously fished with us in October. He rectified that oversight this year in a big way, bringing down a big group of both first-timers and veterans.
"My boat averaged about 70 fish per day," he said. "For numbers, a white Skinny Dipper with a chartreuse dipped tail was the best, but a Berkley 10-inch black and blue Power Worm was by far the best for size." At one point he caught a 7-11 and an 8-04 on back-to-back casts on the same point, and lost count of the 4- to 6-pound fish.
"The water level is very high so expect to fish a lot of drop-offs and underwater points," Marty continued. "We saw a lot of 'puddling' fish so the topwater bite should get really good in the next month. Come prepared for a lot of topwater and swimbait action."
Marty's trip had been scheduled for March, but when COVID hit they had to push it back to the fall. He was a bit apprehensive, because many members of his group of 22 had "never even bass fished before. But all of them had heard the stories of our previous annual trips and they all said Anglers Inn and El Salto exceeded the rumors they heard. Anglers Inn's service was outstanding as usual. They did a great job sanitizing everyone and our gear when we arrive, so everyone felt very safe."
That's an important point. We will continue to exceed expectations and when requirements when it comes to ensuring the hygiene at our properties and the safety of our clients and staff. Your health is our number one priority and we NEVER take it lightly. Even in non-COVID times, everything we do as meant to provide maximum comfort and minimal risk.
Marty's group included Todd Cooker from San Diego, who said it was his first trip but "not the last." His primary takeaway about the fishing was "Big Bait = Big Fish." He used 12-inch plastic worms for numbers, and caught the best quality fish (up to about 8 pounds) on chartreuse/blue deep-diving crankbaits and 4-inch swimbaits in both black/blue and shad colors.
Karl Stoll was also with Marty's group. His advice, other than "easy on the tequila" is to "change your bait often. If something doesn't work, switch it. Listen to the guides – this is their backyard." He did best on a white Super Fluke, 8-inch. watermelon lizard and 5-inch pumpkin Senko.
You may have noticed by now that our anglers experienced success in recent weeks with a fairly wide variety of techniques in a broad range of depths. That's a hallmark of fall fishing. Some bass are still in their late summer patterns. Others are starting to think about the spawn. Still others are trying to get ready for the coldest part of their year (with "cold" being a relative term, of course). If one bite is not on fire, our guides understand how to identify and relocate a pattern that is producing better. You might go from throwing topwater in ankle-deep water one minute to seining the bottom with a Carolina Rig the next. It can lead to brief periods of inaction, but it also can lead to the best day on the water. At some point this month, someone will catch their personal best on topwater and someone else will catch the limit of their lifetime with a crankbait that goes deeper than they thought possible.
Don't forget an ample supply of soft plastics – but we also recommend the Berkley Dredger, the Warpig, some topwaters like the incredible Choppo – and several of our guides like to take trophy seekers out hunting with a meaty flipping jig or football jig. They're all part of the puzzle.
And please don't forget to take a kid fishing – Bett Carreker of Texas brought his son Turner down for their third trip to El Salto. They got extra service and attention because of light early season crowds, and the fish gave them another reason to come back. Fishing with Poncho, "We absolutely slayed them today," Brett reported. Turner agreed: "Today was unreal." They had over 100 fish up to about 8 pounds in a single day, following up on a "slower" prior day that produced 80. The fish are waiting for you, folks! Don't delay.
Prime dates at both Mexican lakes for 2021 are almost gone, and with postponements due to COVID-19, we've rescheduled a lot of people further reducing the available dates. As noted above, fishing has been exceptional, so I recommend blocking out your vacation sooner rather than later If you know when you want to come, please contact us as soon as possible to make sure you get your preferred time slot. As indicated above, you should also consider either a trip to Picachos, or a combo trip involving both lakes. Do you want to work on your flipping? Wear your arm out with topwaters? Find out what a glide bait bite feels like? This is the place to do it. You can literally expect to catch 100 fish a day if you are even semi-competent, and you can do it just about any way you want. Bring pounds and pounds of plastics because it's possible to decimate even a healthy supply. It is only going to continue to get better. We've only tapped a small portion of its potential.
Picachos is just 55 minutes from the Golden Zone of Mazatlan, so it's even perfect for day trips, but for you hard core guys, if you can't decide which lake to visit, a combo trip is the way to go. Our new dining room sits right at the edge of the lake and you'll be tempted to make a few casts between sips of your margarita.
Remember, our goal is to make your trip as hassle-free as possible, and one step in that direction is that we now have loaner rods for everyone to use at no cost. Thanks to our newly-developed partnership, our lodges now have a varied supply of St. Croix rods. "They made fishing pure pleasure," said one recent guest. These technique-specific rods rods are the real deal, folks, and we are committed to giving you the best possible tools to land that fish of a lifetime. You don't need to travel with a heavy and burdensome rod tube anymore if you don't want to. Both lakes have an ample supply ready for you to use. We're seeing fewer and fewer guests bringing their own rods. With the St. Croix sticks tailored to specific techniques, and available in a wide range of lengths and options, so really can't go wrong…and it makes packing much easier to just bring your reels and tackle.
By now you've also likely seen on social media some of the footage that Humminbird and Minn Kota shot at our facilities as part of their One Boat Challenge (www.oneboatchallenge.com). The episodes are now dropping regularly, so be sure to go check them out. They'll convince you that not only do we have an incredible fishery, but that you need to get some of these products on your own boat at home.
If you haven't seen it already, be sure to click on our website at www.anglersinn.com. We've had it up since early 2017, and the feedback has been tremendous – especially from guests who've found pictures of themselves with big fish gracing the site. Our theme is "Making Every Angler's Dream Come True," and while our web presence is no substitute for a trip to Mexico or Brazil, it's the next best thing and a valuable tool for planning your next trip. We continue to update it with new information and items constantly, so don't forget to hit us up regularly.
Just as we set the standard for international fishing trips, we want to set the standard online, too. The new site includes information about all of our properties, pricing and bios of our staff. We also update it regularly with new videos on our "Anglers Inn TV" channel, and provide detailed monthly reports like this one.
Whether it's your first trip to an Anglers Inn property or your 20th, we hope that this site will provide all of the information that you need, but if it doesn't we're always just a phone call or email away.
While we often provide a generalized list of lures that work throughout the year, there are times when specific bites are ongoing and we don't ever want you to arrive under gunned. Monitor the website and social media for updated info, and if you're ever in doubt about what you need to bring, please call us or email us. We want to make sure that you're outfitted properly to make the most of your vacation.
If you've received this report from a friend, please be sure to sign up for future mailings at www.anglersinn.com. If you know a friend who would benefit from these newsletters, please make sure that they are receiving them, too.
---