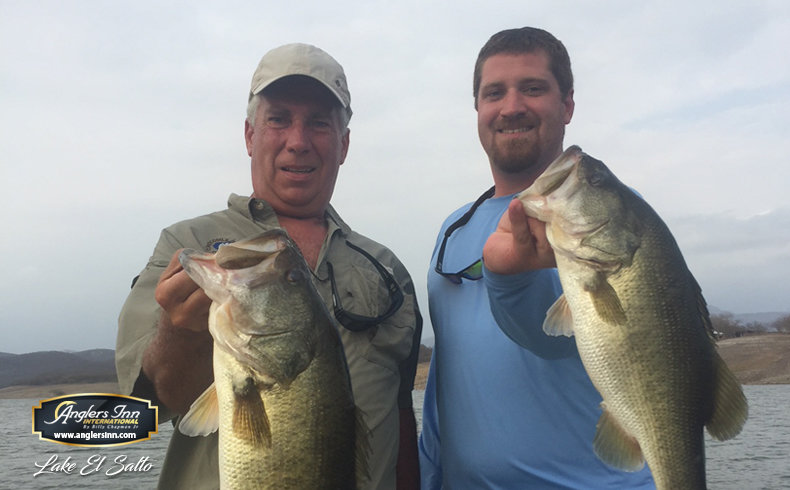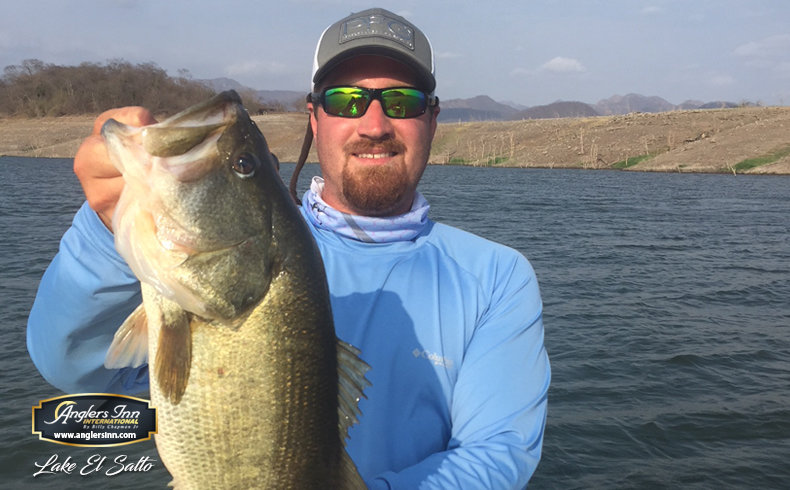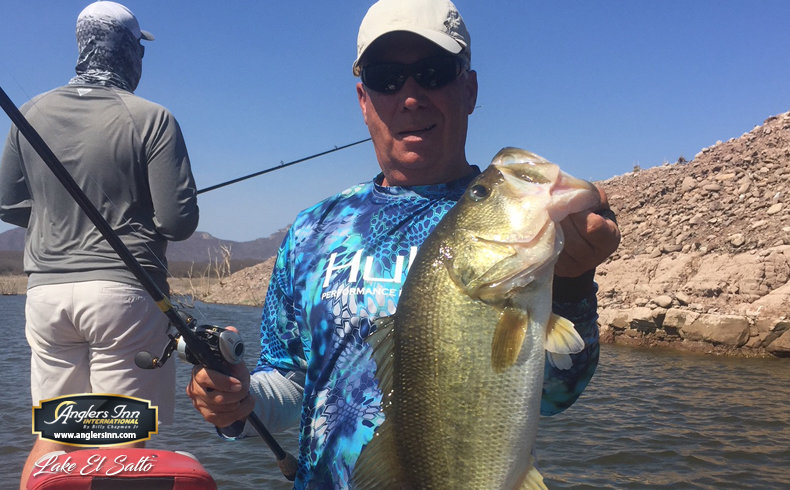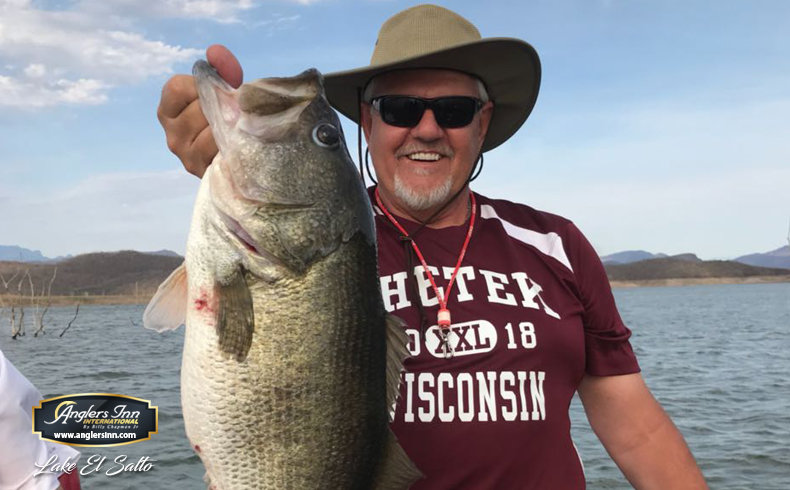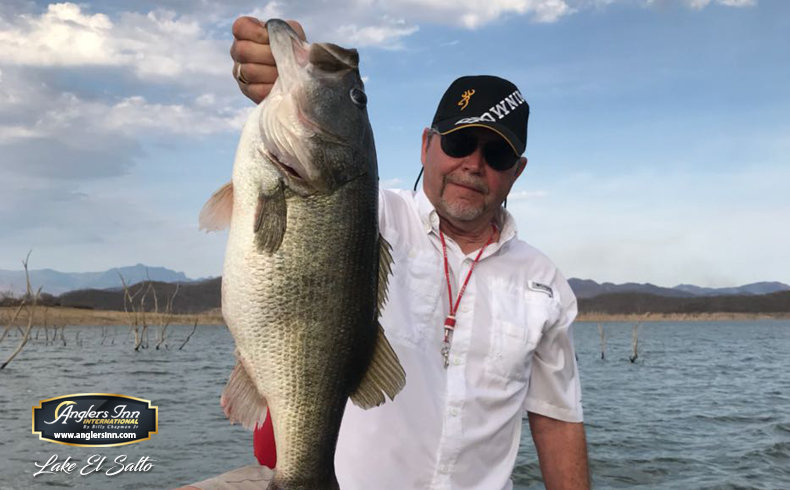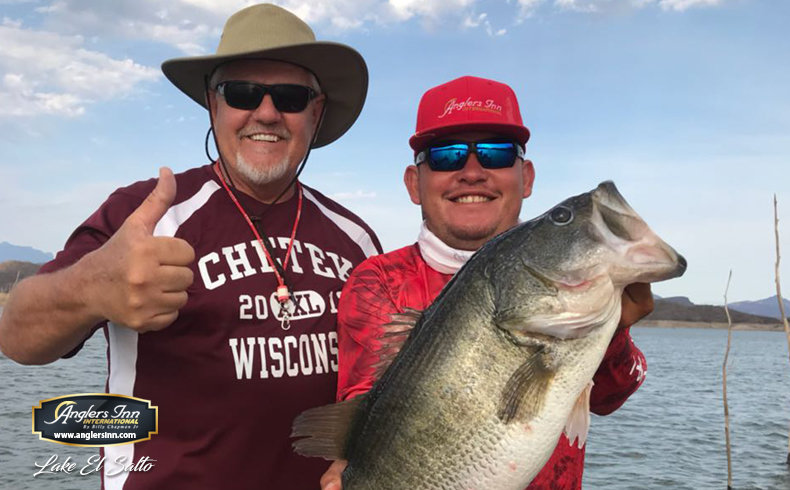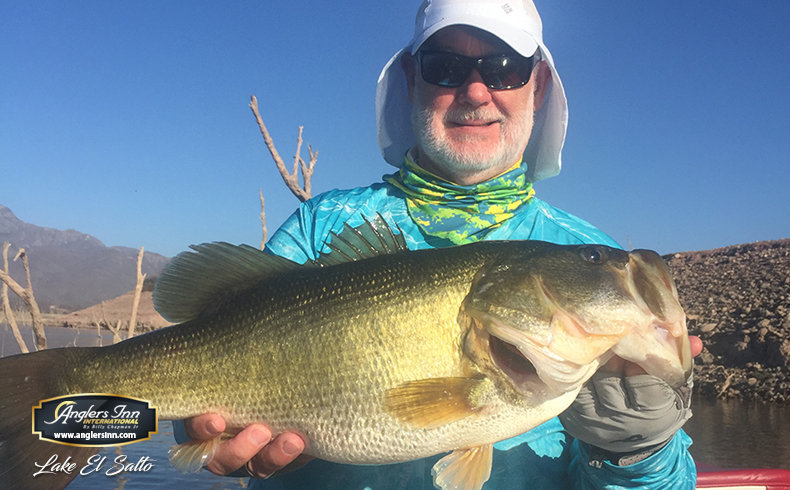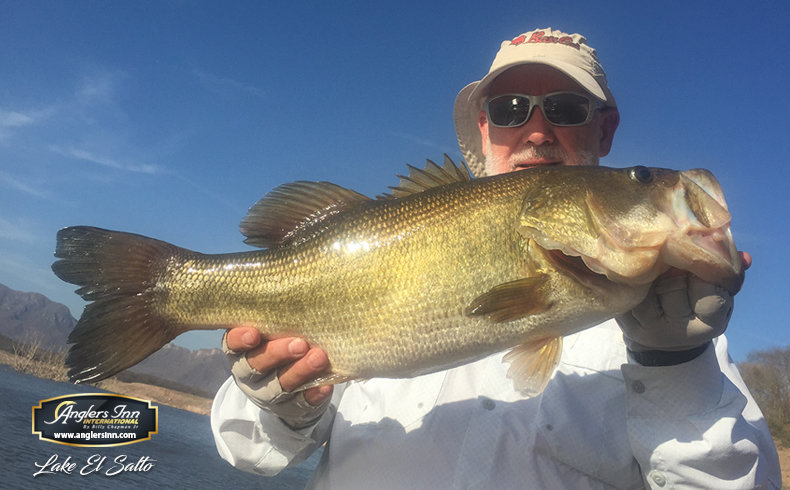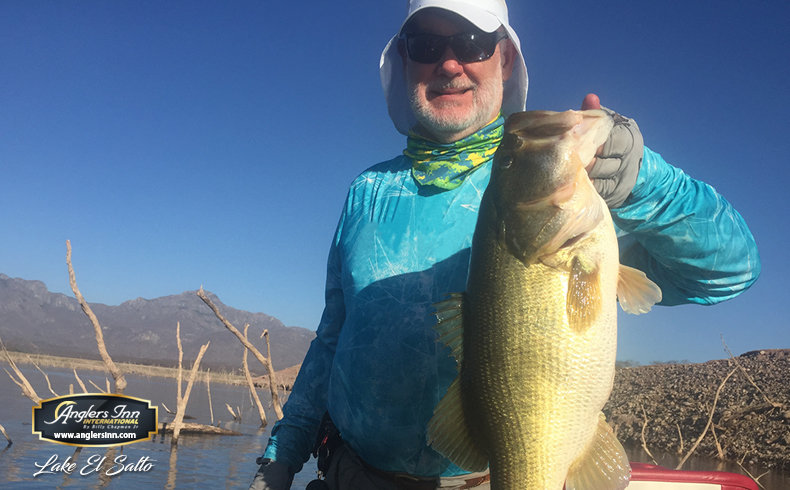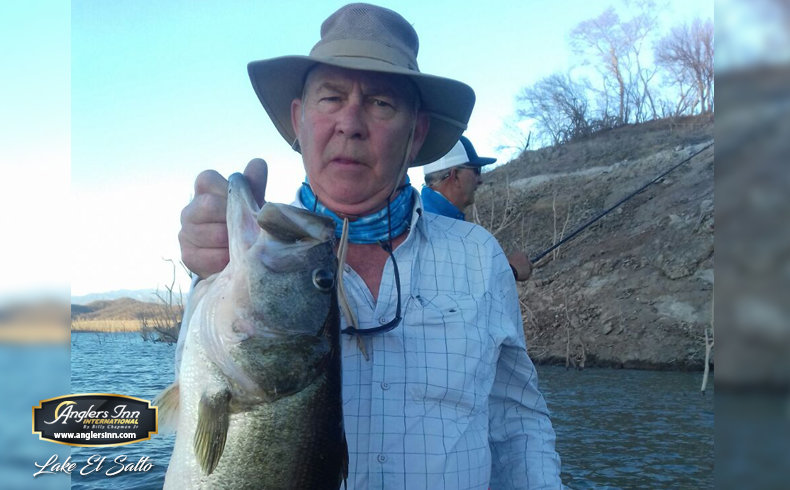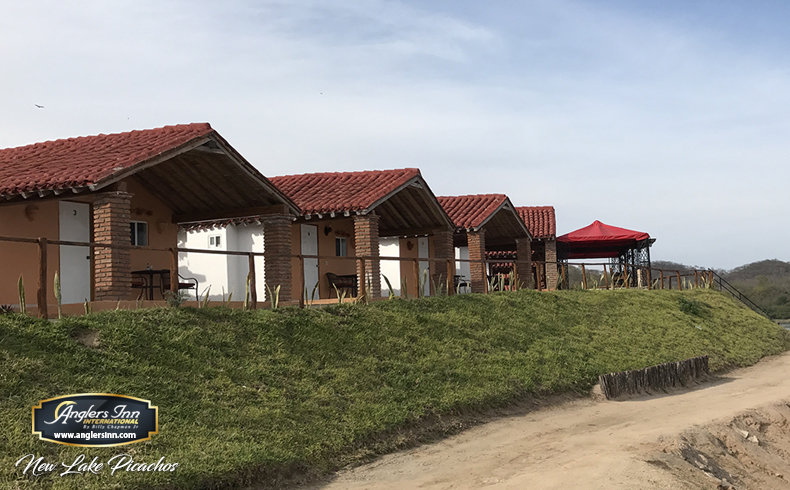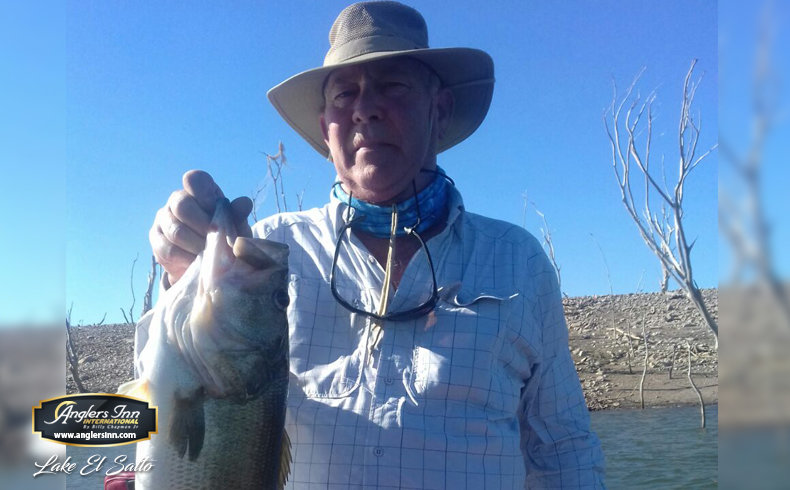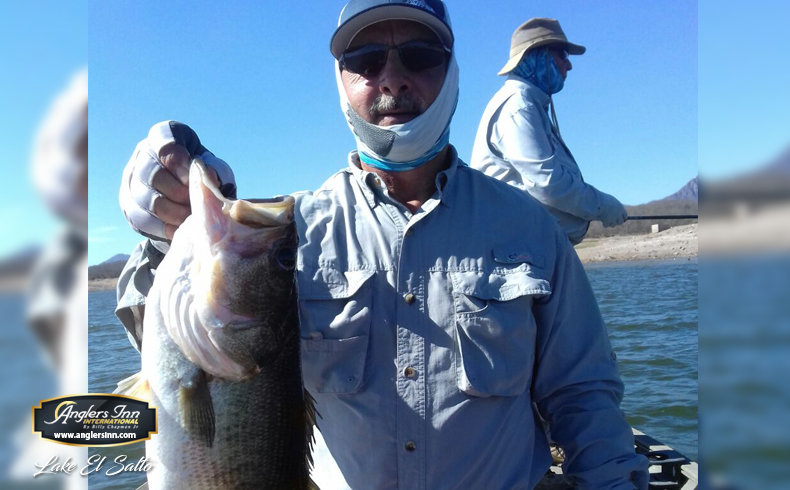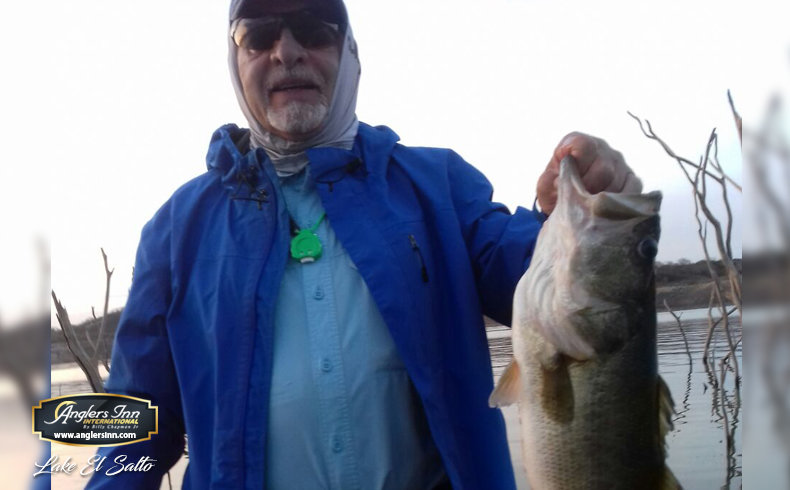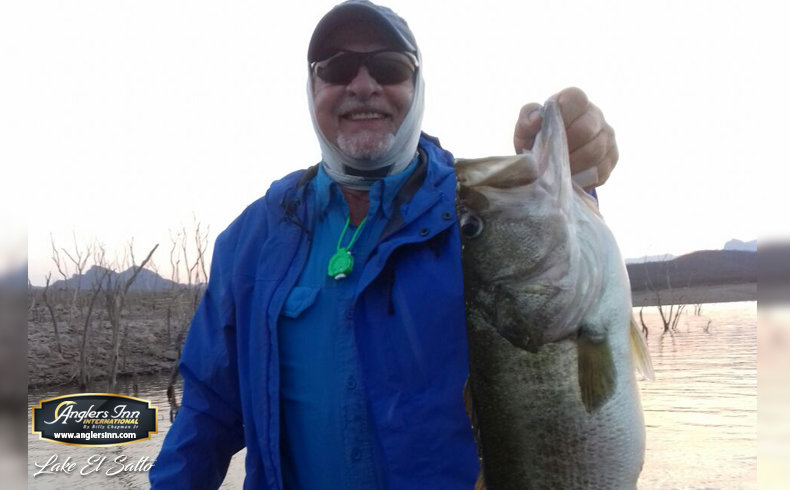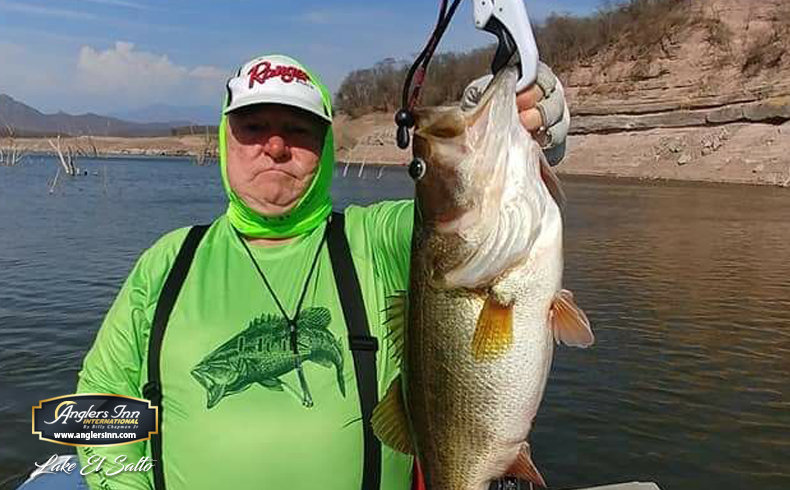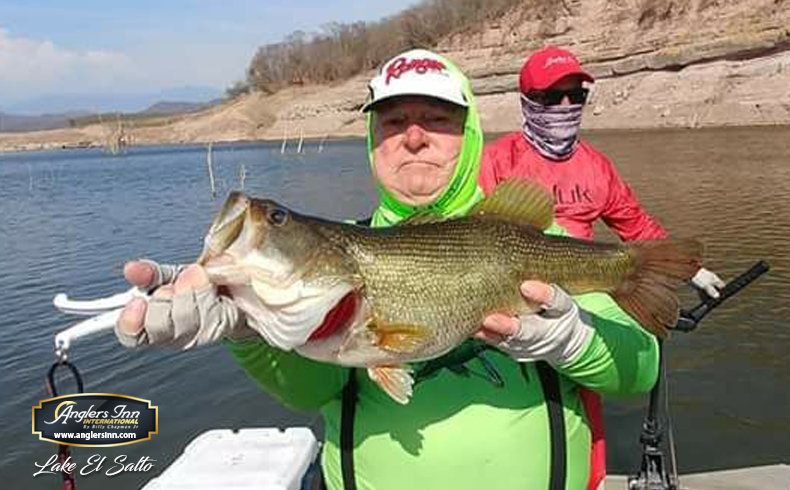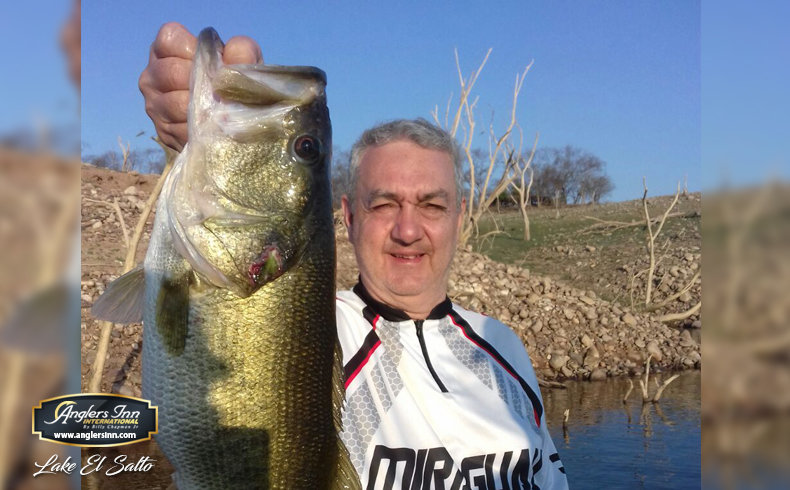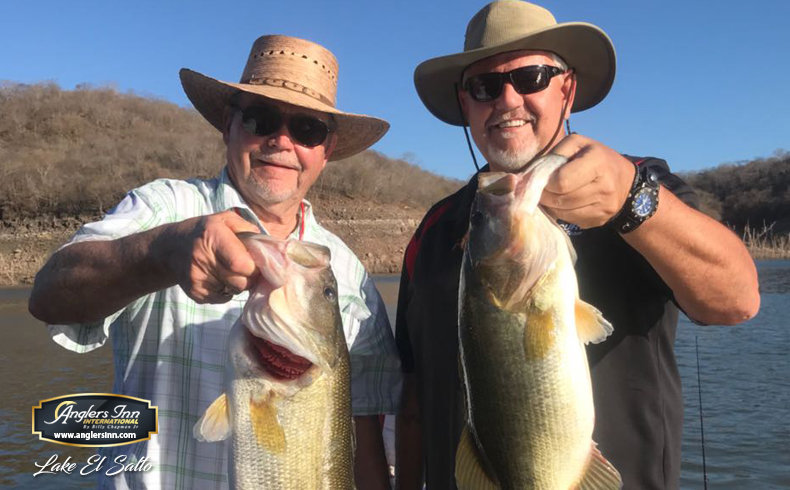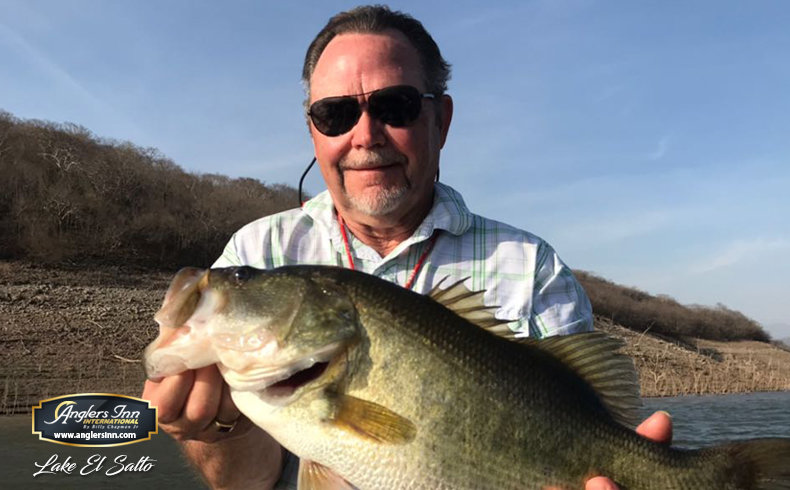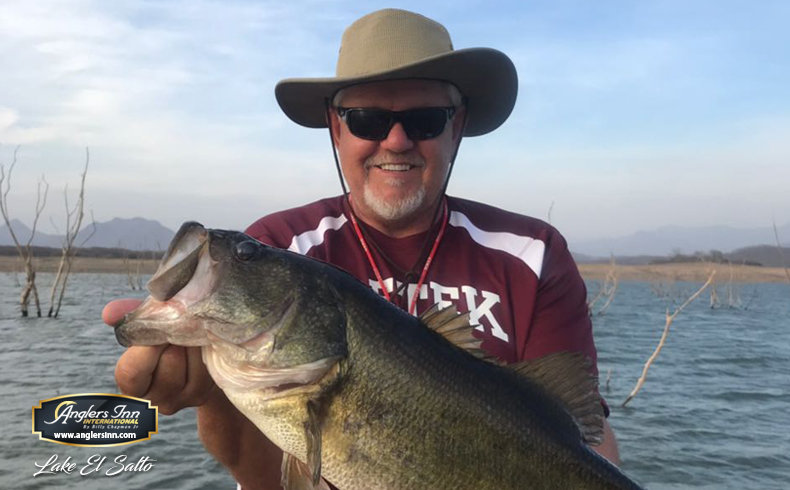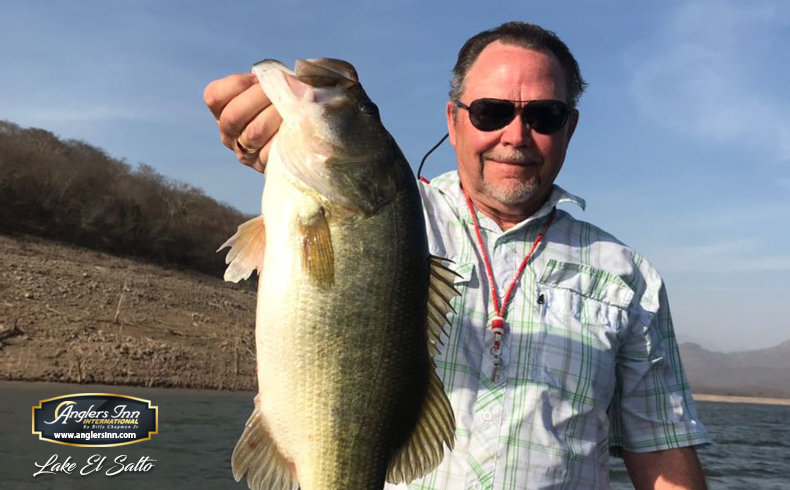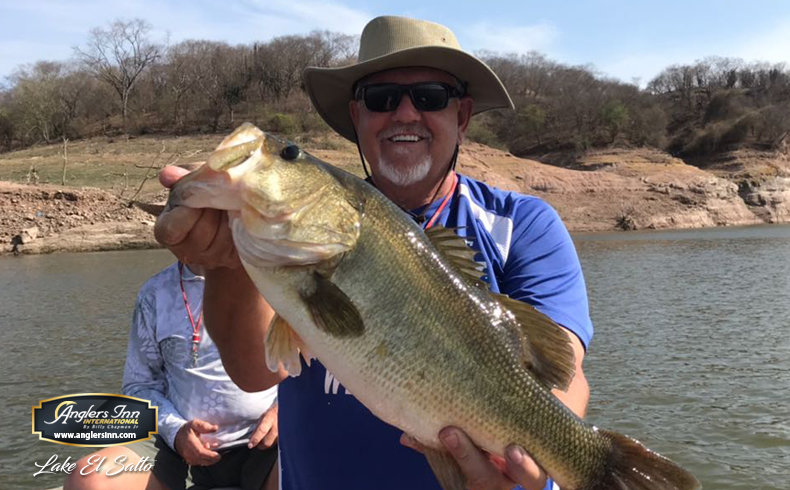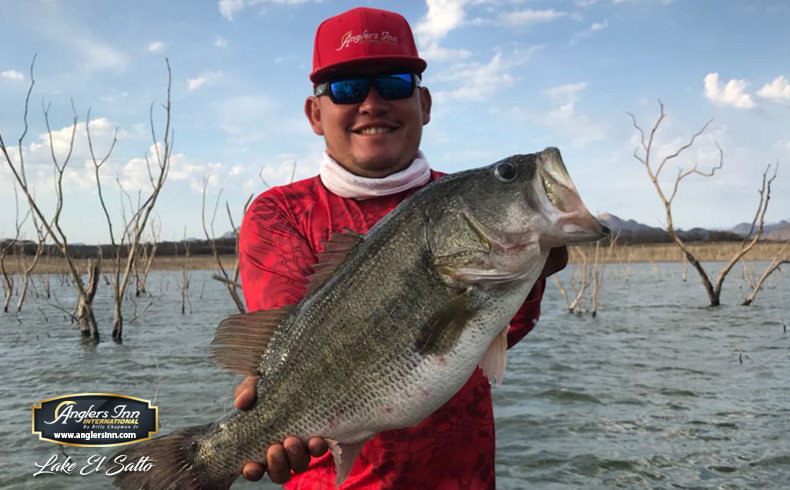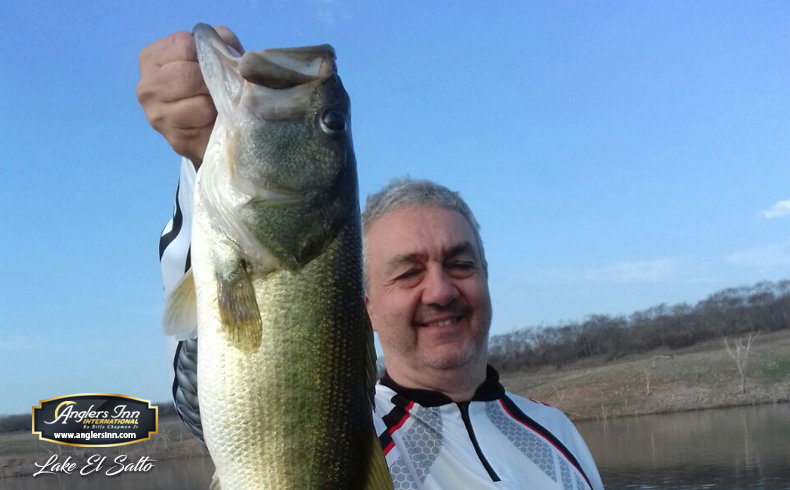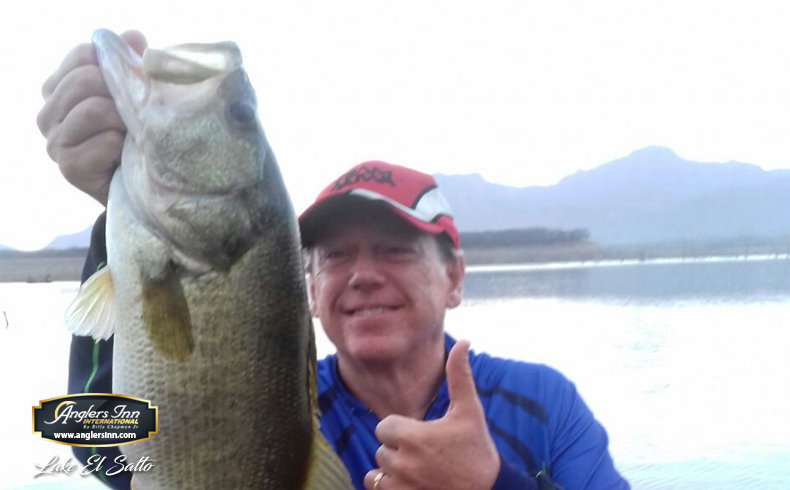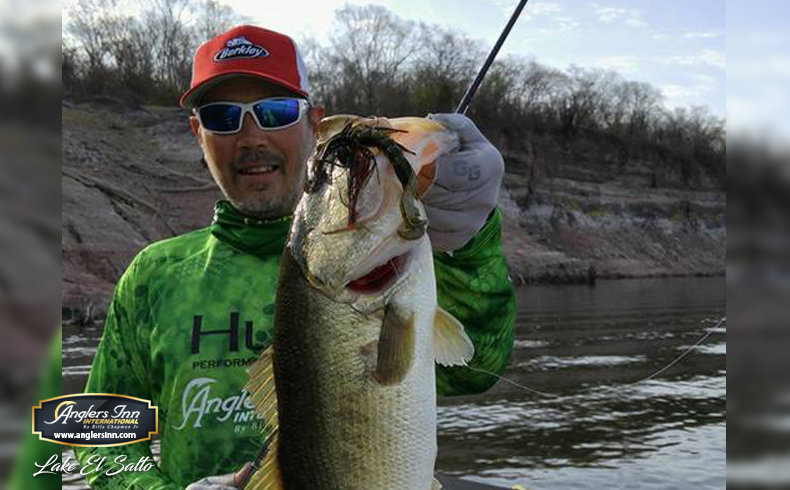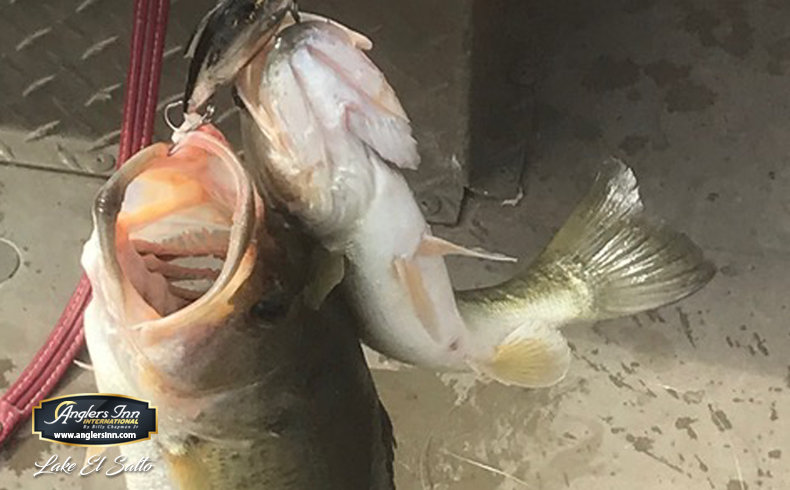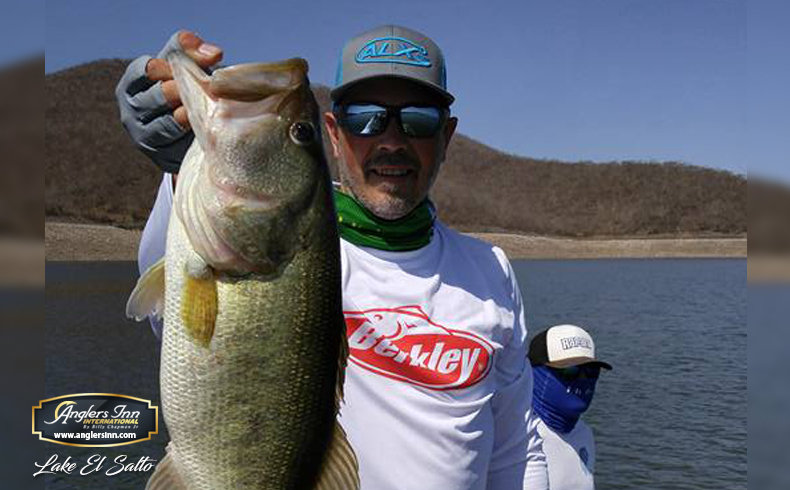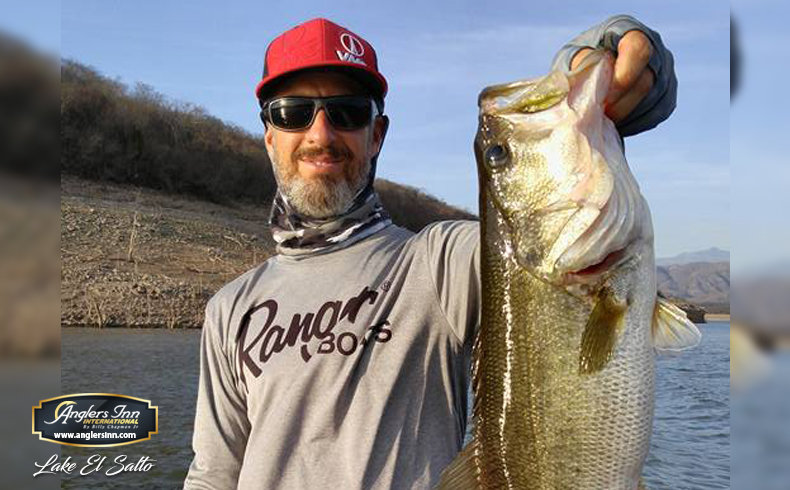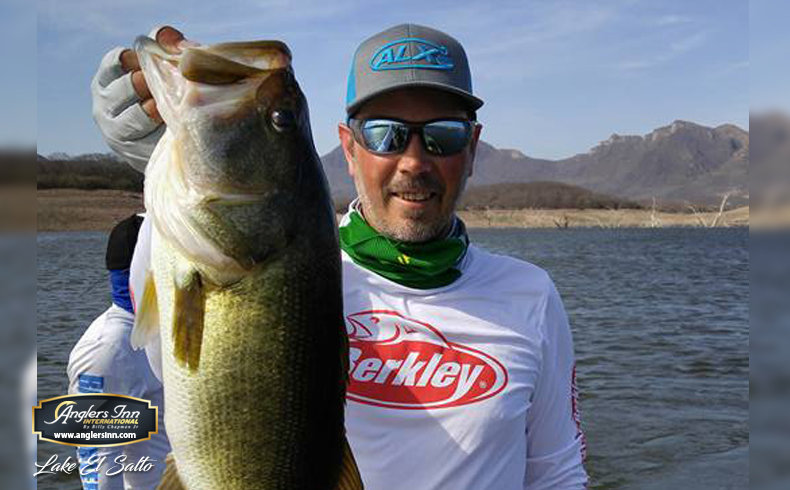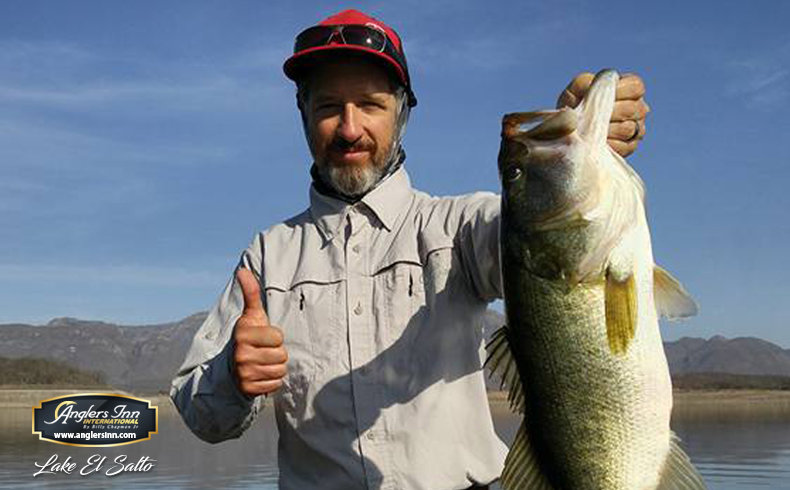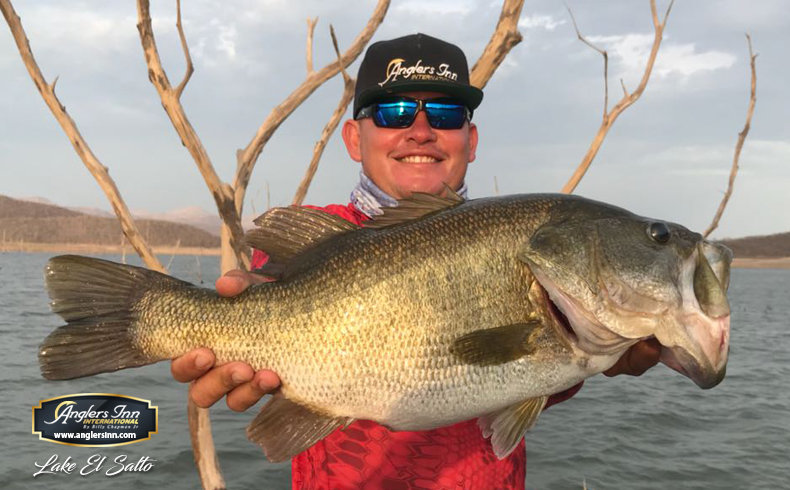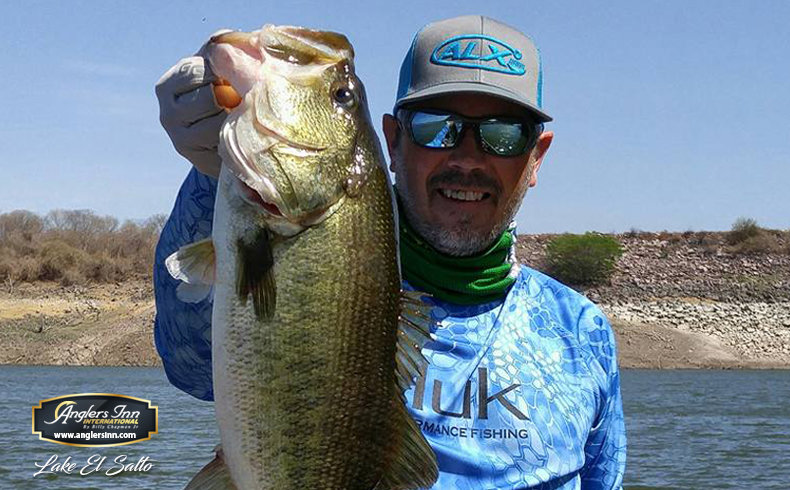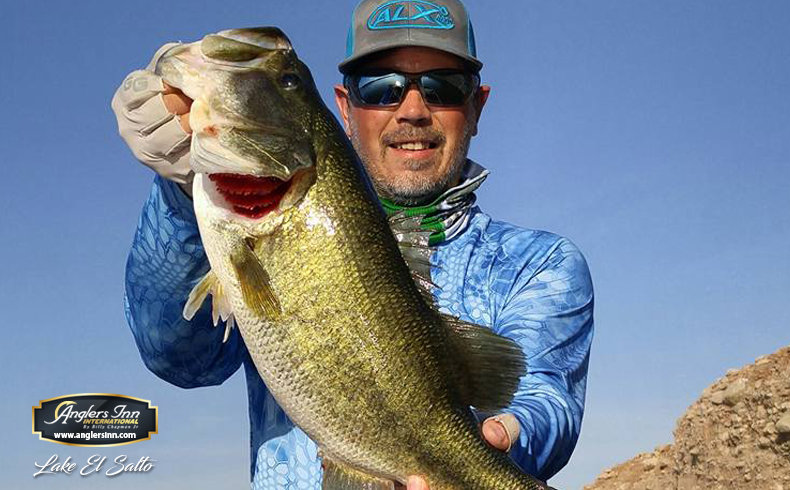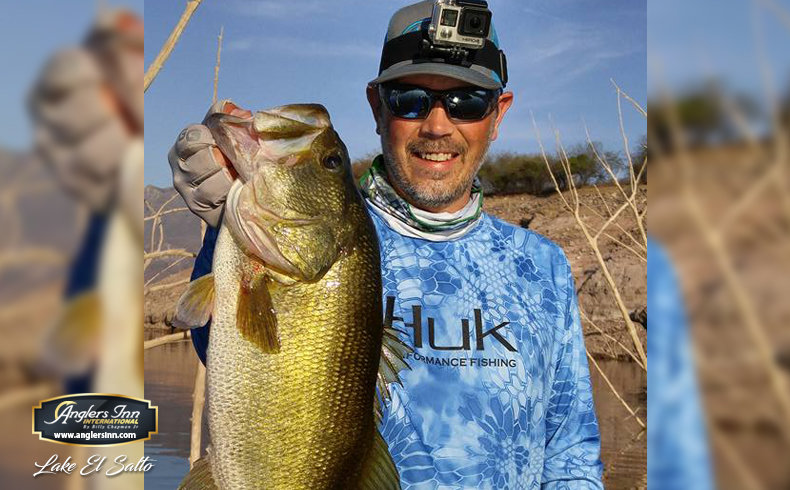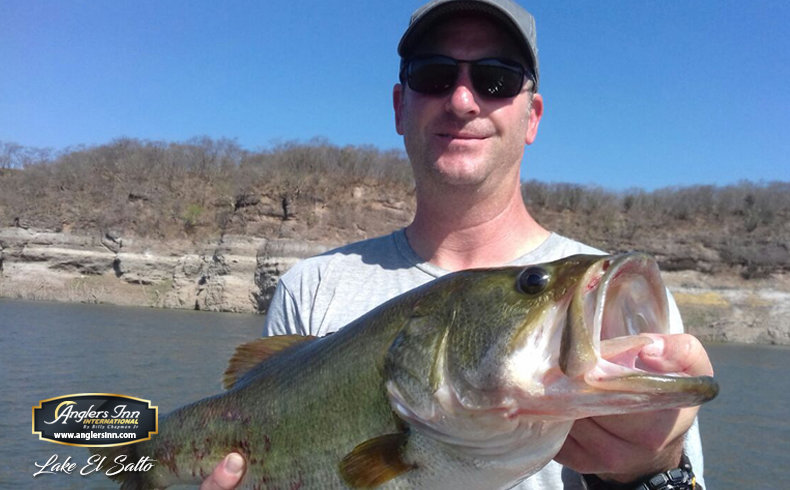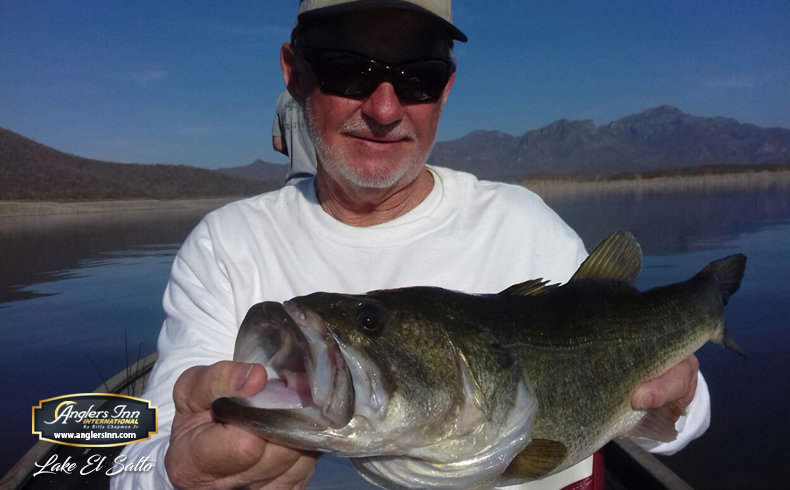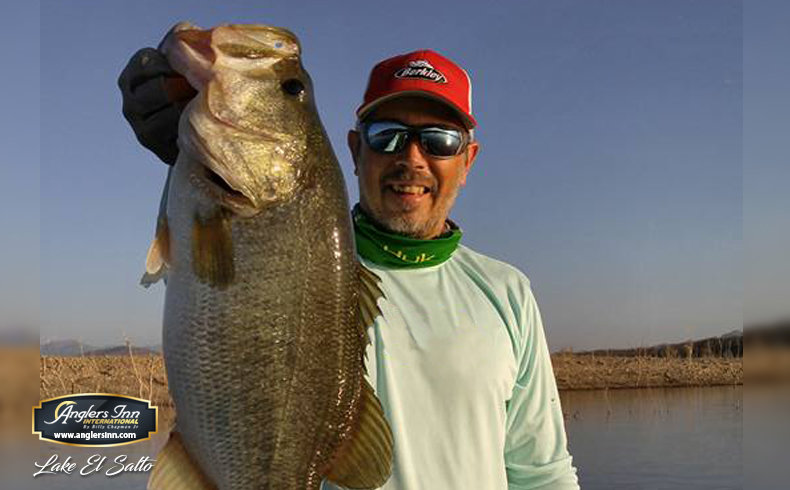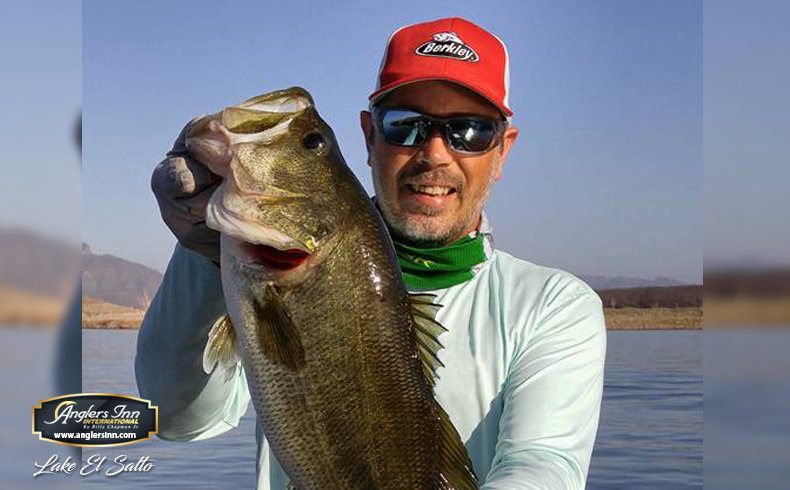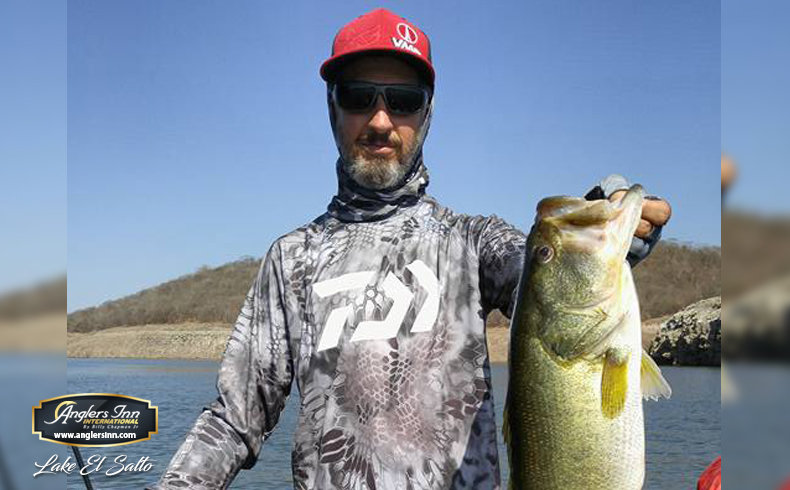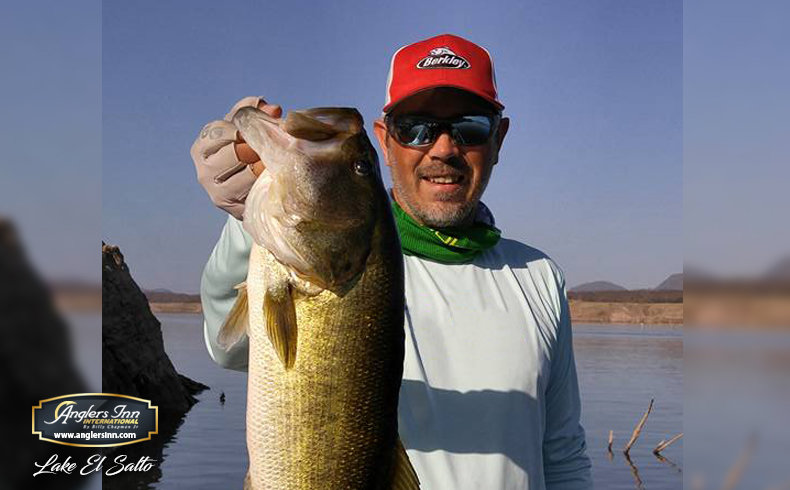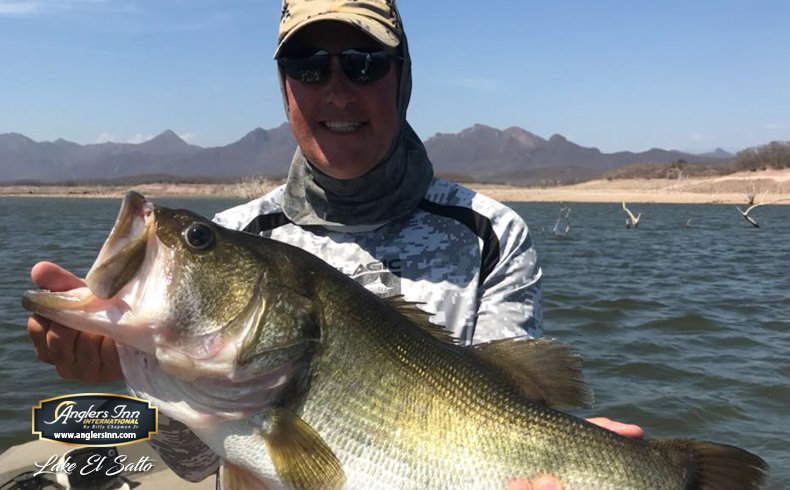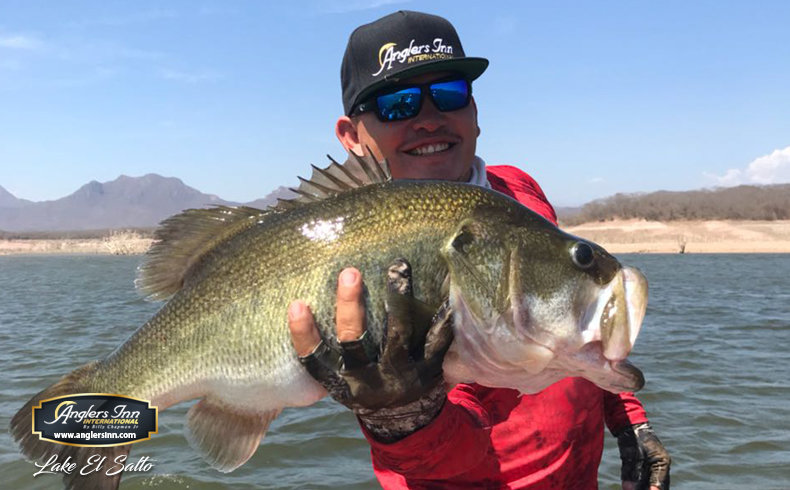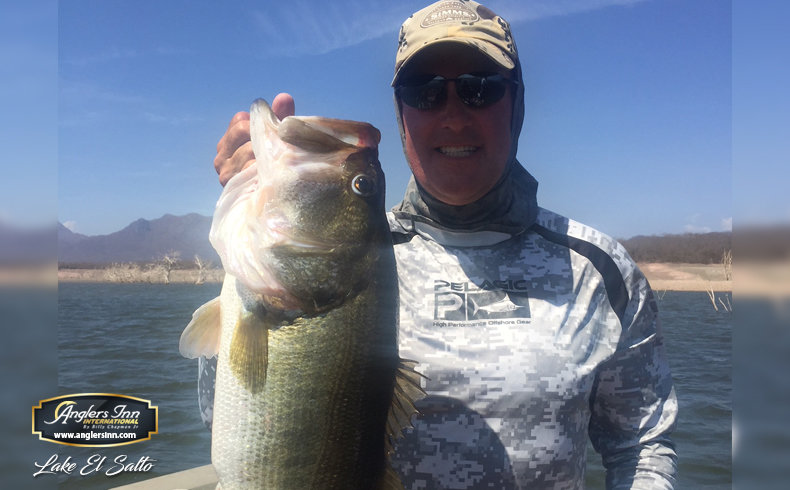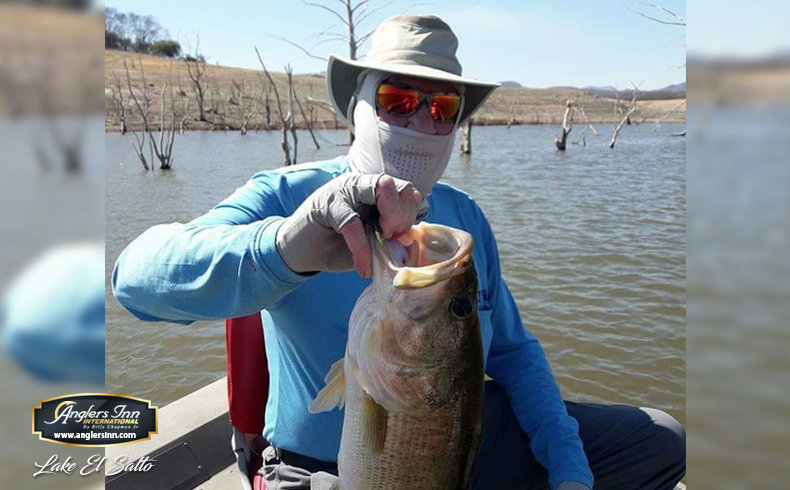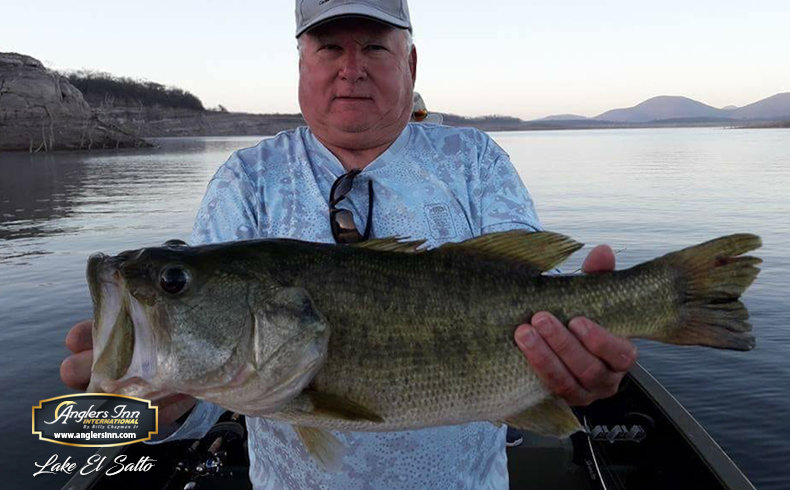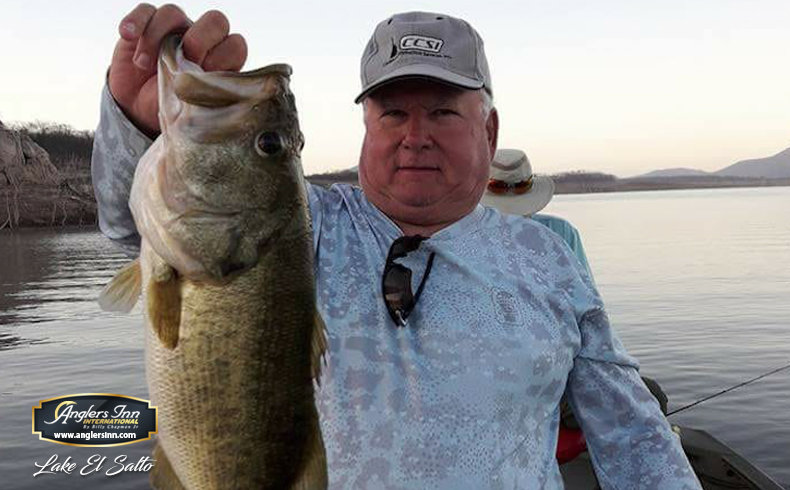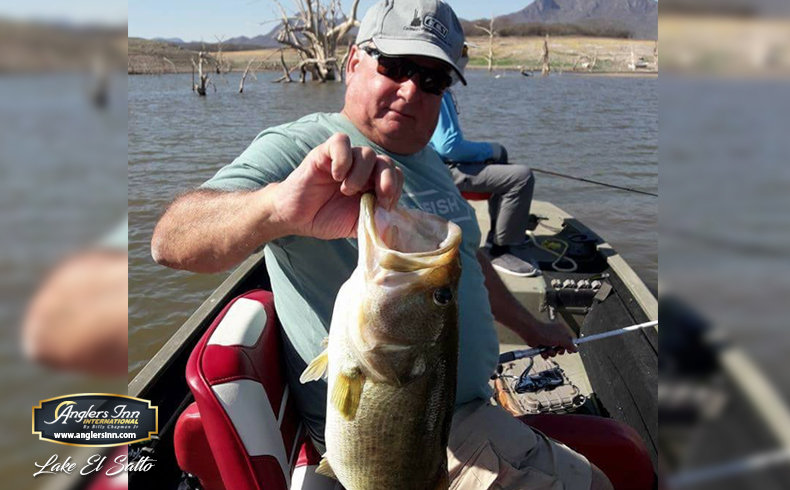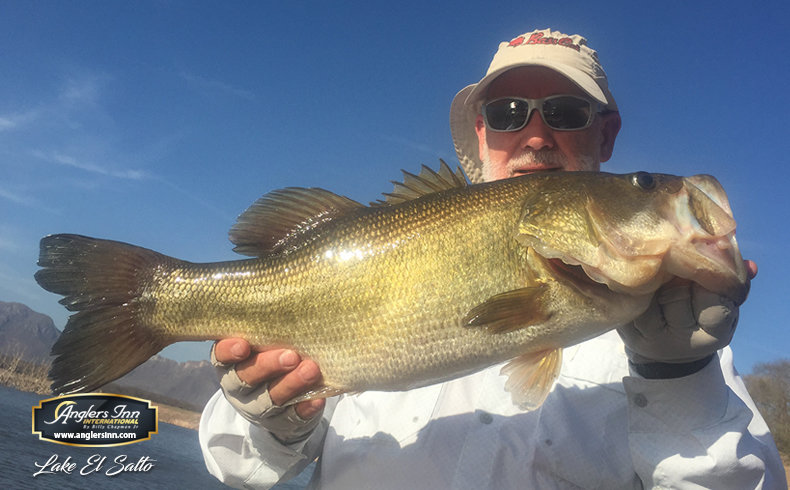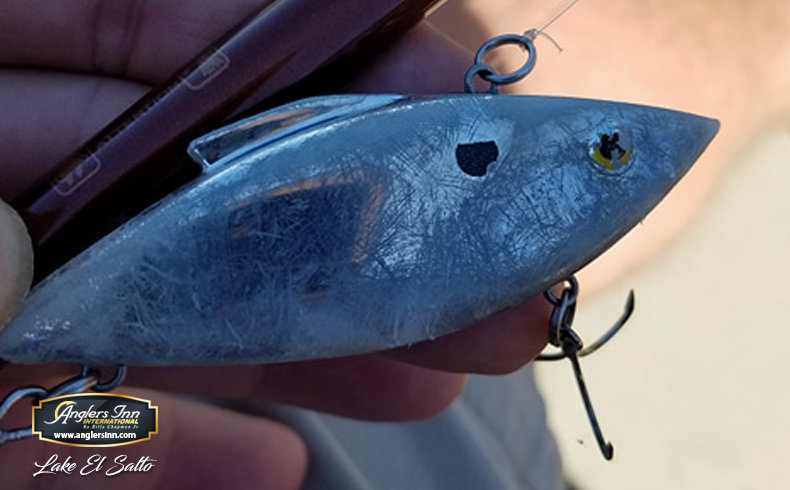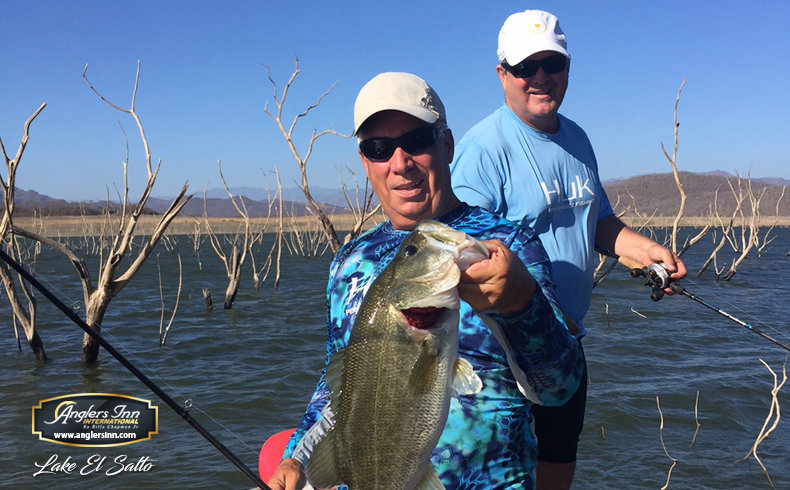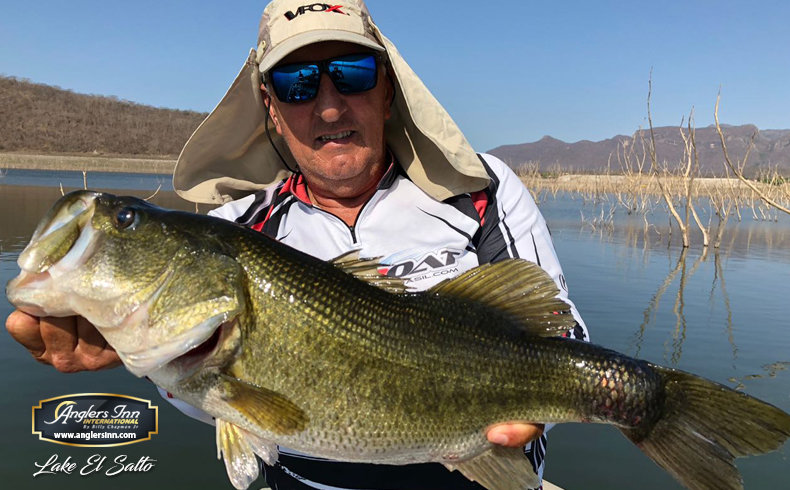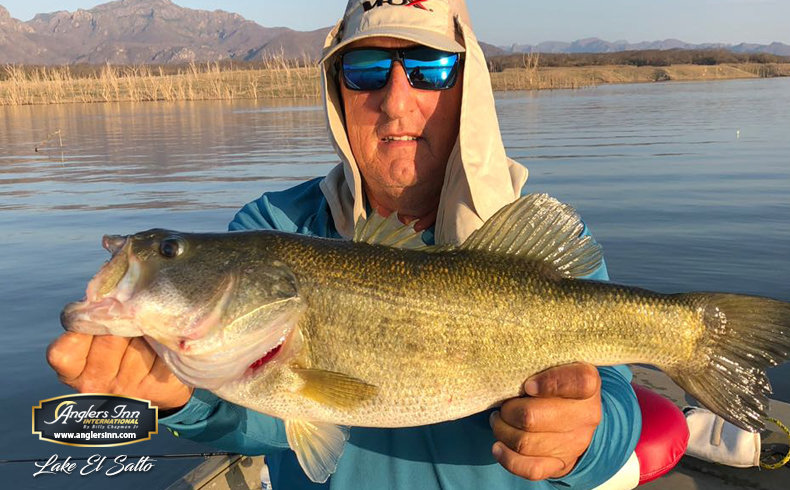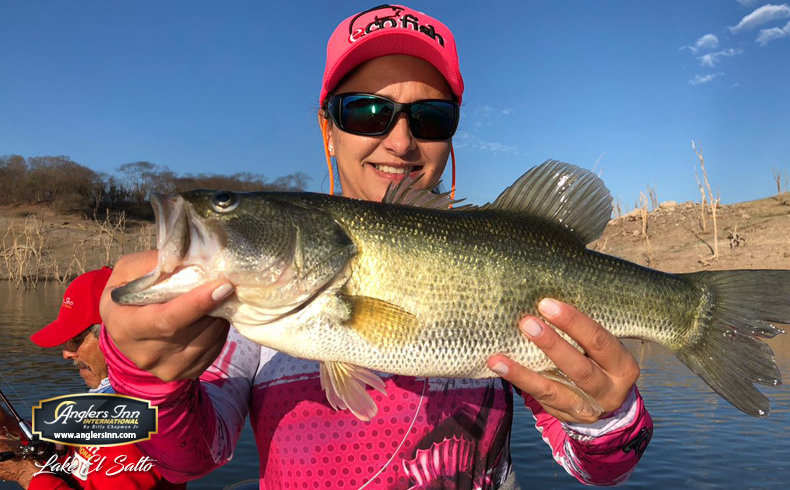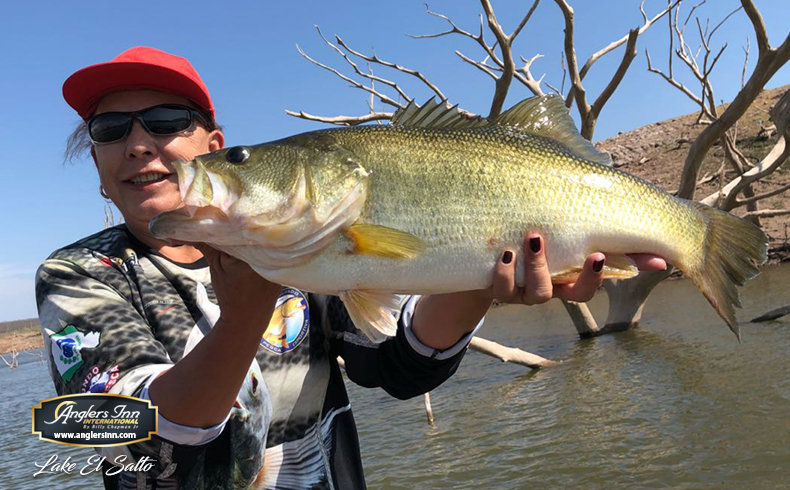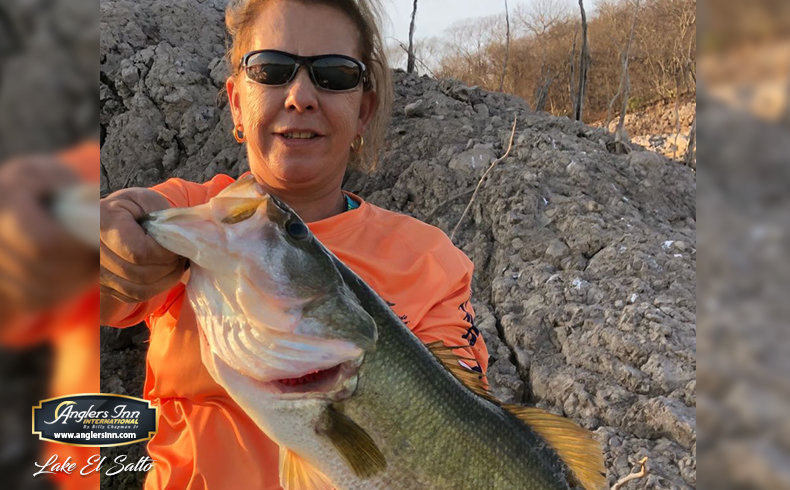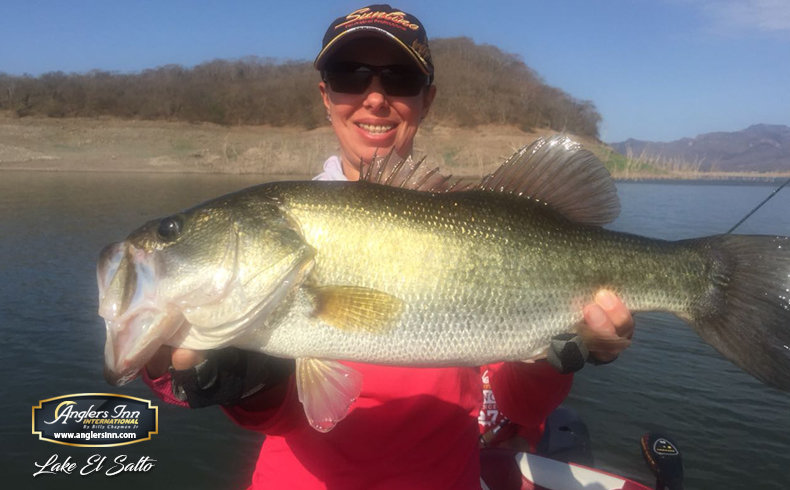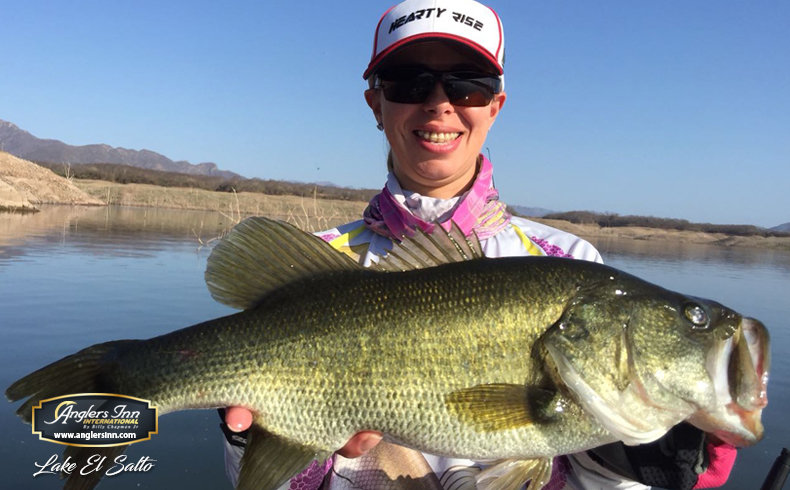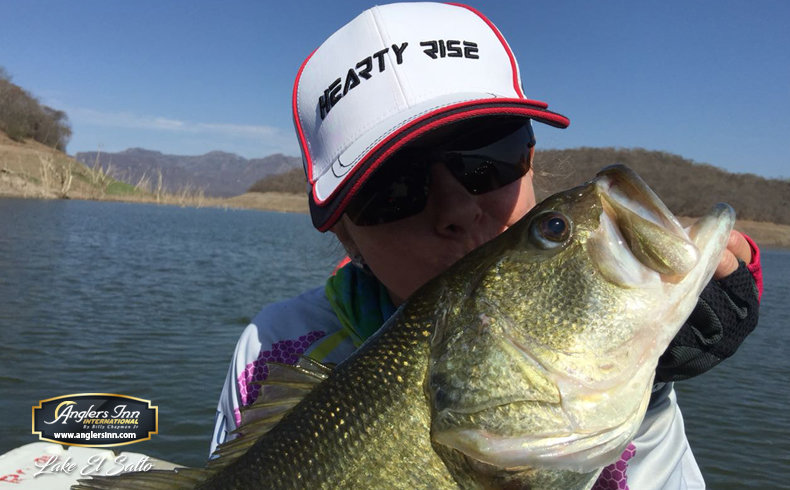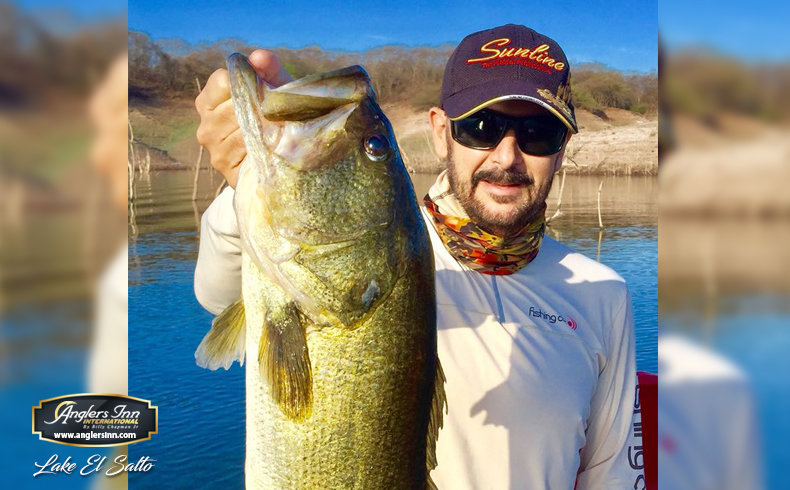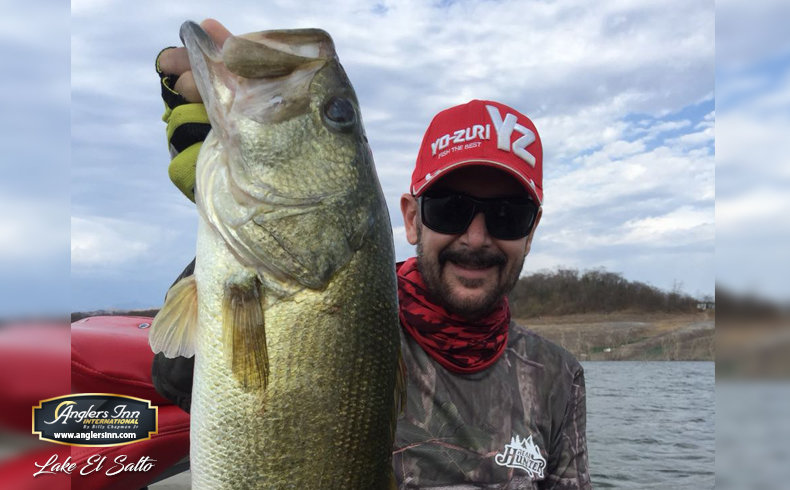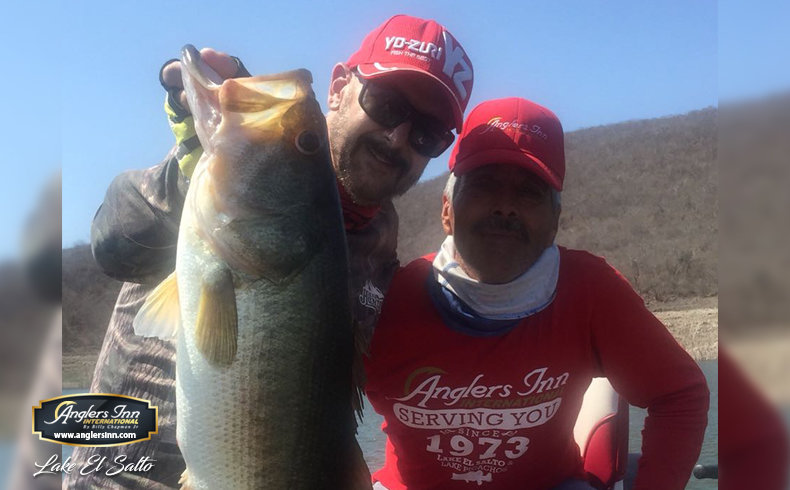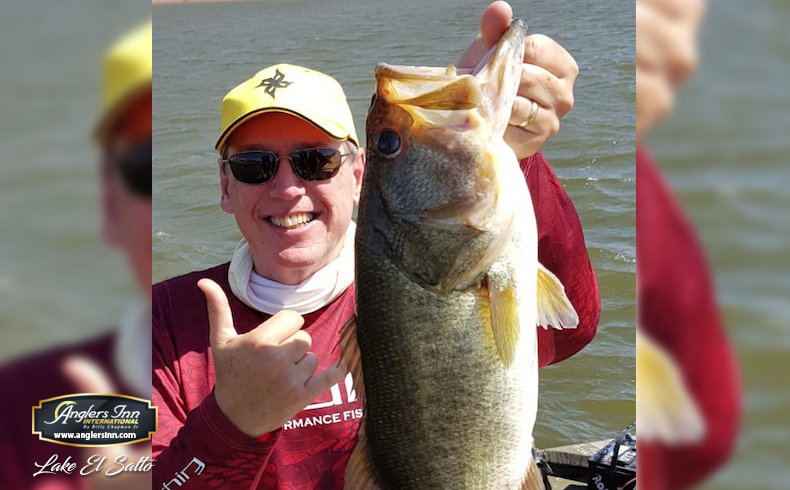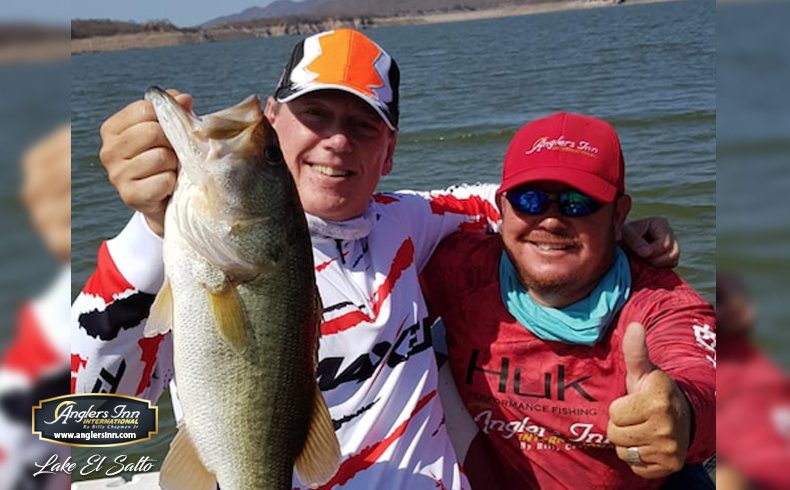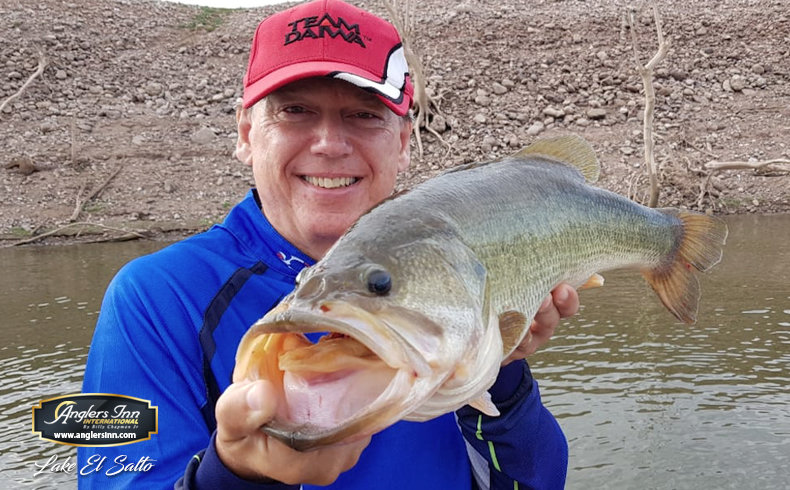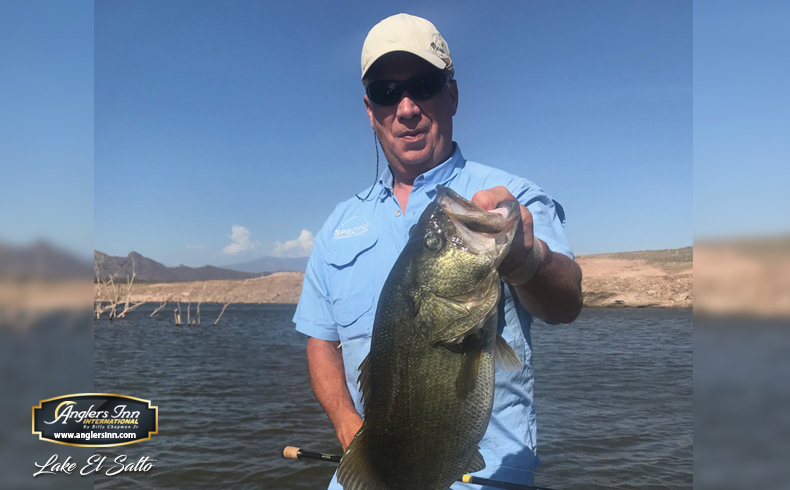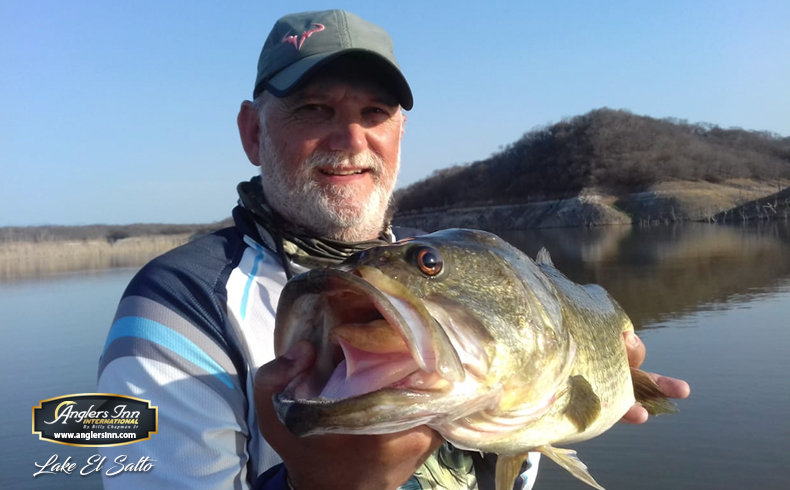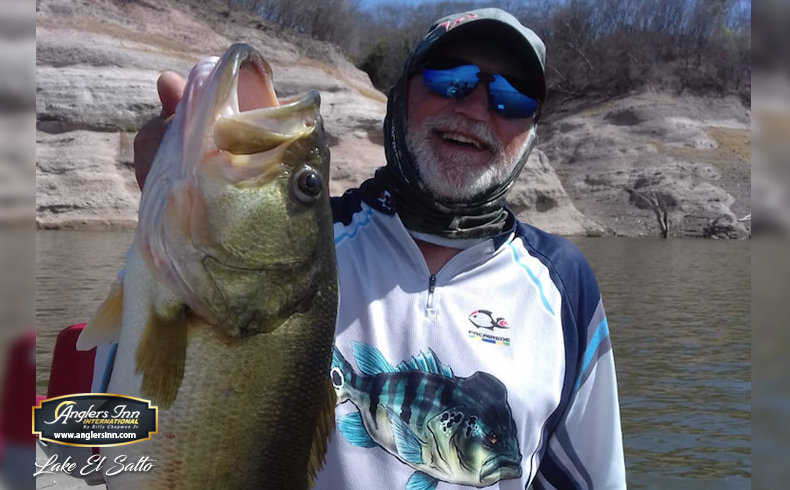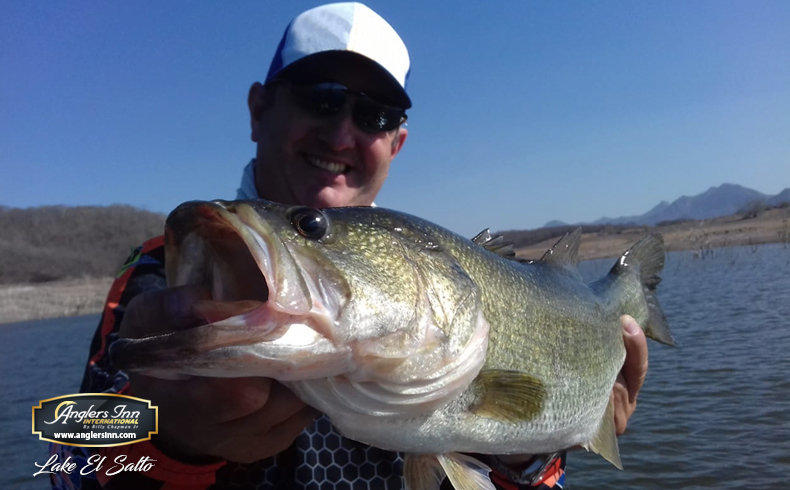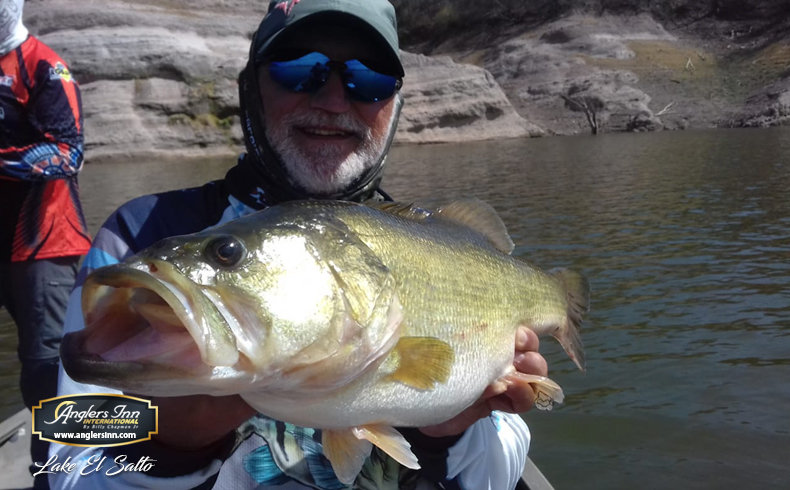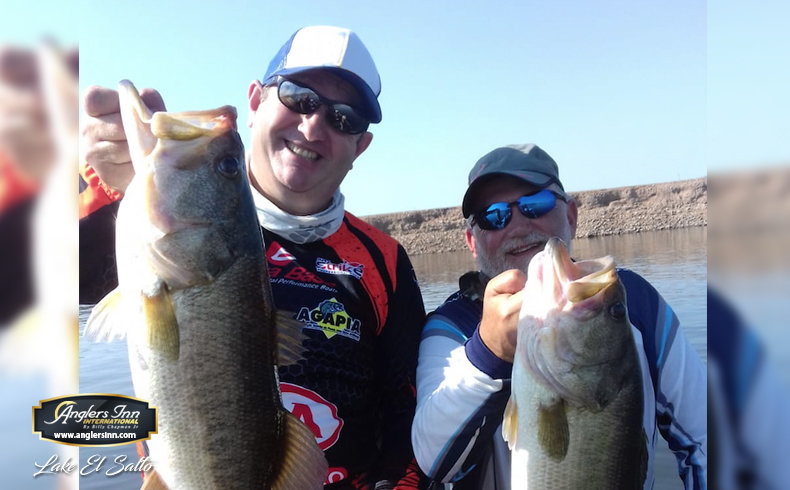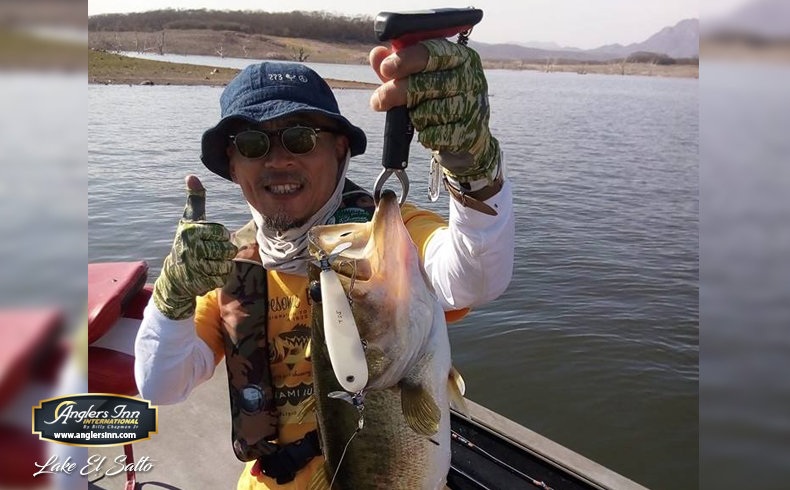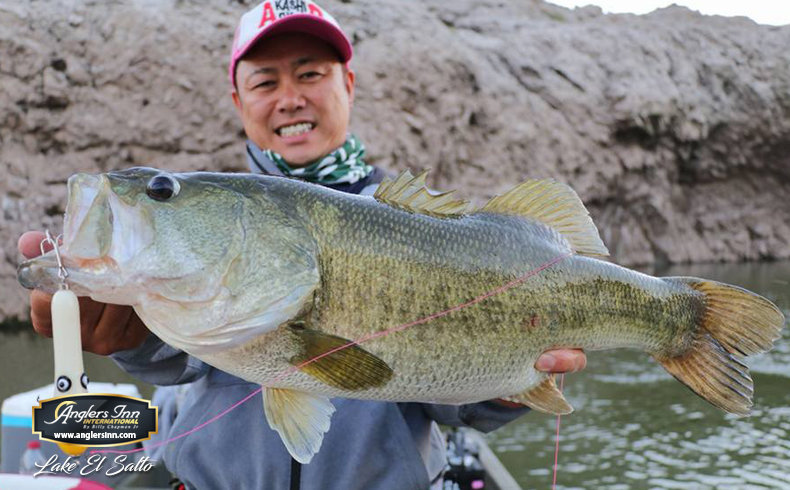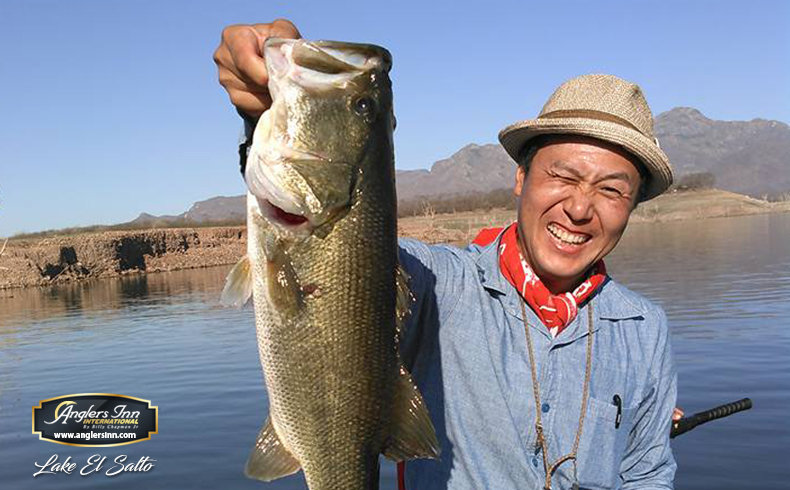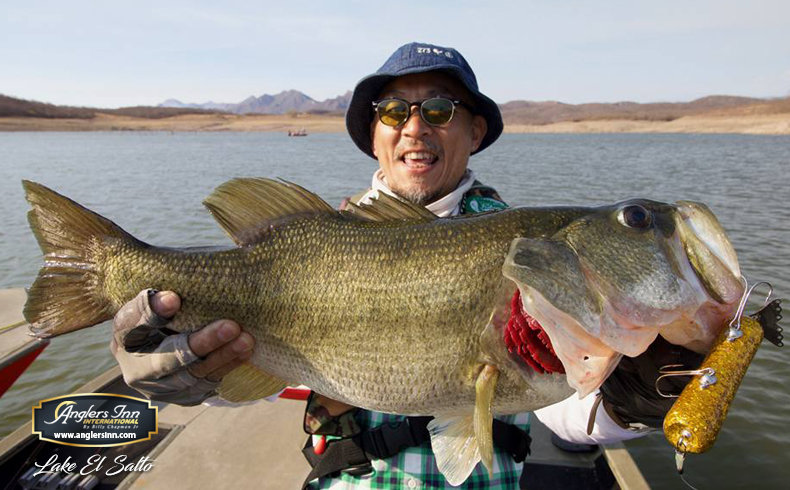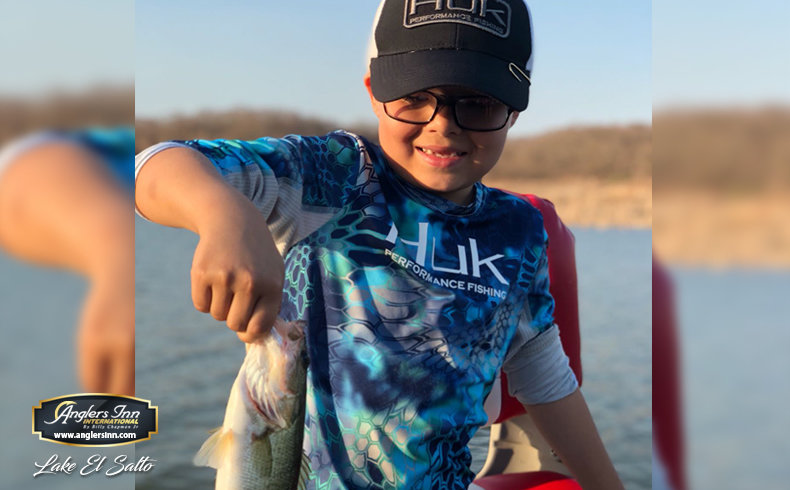 Once May started and the gates on the dams closed, we truly got into our summer season, with the fish fully recovered from the rigors of their multiple spawning waves and ready to chow down and fatten up. People who haven't visited our resorts in Mexico at this time of year often assume that it will be unbearably hot, but in reality it's quite temperate. Every day the winds kick up around 10am, which not only makes it comfortable to stay outside, but also positions the fish predictably for a hot afternoon bite. With long days you can take a midday siesta, get up refreshed, and then stay out late before starting early the next day again. Our guides have worked here for decades and they understand not only the seasonal migrations of the fish, but also their hourly movements, which allows you to get the most out of every day.
The reason we have "International" in our name is because we truly want to be the worldwide leaders in bucket list fishing destinations. To that end, we regularly host guests from Japan, Korea, Brazil and other far flung lands, and we've always had a few Australian friends like our longtime client Cisco Sevilla. This month we hosted Greg Mitchell and his mates from Down Under as part of a whirlwind trip they took to experience the best fishing in the Americas. They're avid and accomplished anglers at home, and those skills transferred on their first largemouth quest.
The Aussies averaged 100 fish a day, with the best numbers coming on Rat-L-Traps and spinnerbaits. Ten-inch worms and ½ ounce spinnerbaits produced their better fish, up to 10 pounds.
"Listen to your guides and throw a Texas rig," Greg said. The flight over the pond may have been long, but they're already planning a return.
Along with the first-timers, we also had lots of long-term clients visit us at this increasingly popular time of year. Mark Scott and his group of 10 came for the 12th consecutive year. "As usual, the service at the lodge and the food were terrific," he said, but noted that "the bite was different this year than in past years. We think it was due to the lake being lower than we have seen in past years."

"The mornings started off with Senkos and poppers on points and along the high walls," Mark explained. "By 8:30, we were all fishing different lures from chrome/blue rattle traps to chartreuse/white spinnerbaits to Texas rigged 10" black/blue Powerworms and watermelon/red 8" Zoom lizards. The fish were stacked up in some areas with consistent catches of 3-5 lb. bass. Areas that were good in the mornings were typically not the spots to fish for the afternoon."
In the afternoon, they switched to cranking, especially with a citrus shad 10XD, but the black/blue worm and watermelon/red lizards continued to produce.
"Our guides did an exceptional job with finding fish and knowing which lure to use for the location we were fishing. You cannot go wrong with any guide at Anglers Inn. Every guide knows the lake like the back of their hand. Their goal is to make sure you have a great time and catch a lot of fish. We look for to our next trip down to El Salto soon."
That's the name of the game – returning customers and also the willingness to be flexible and deviate slightly from past years' best producing lures. Obviously, our boys were ready for it…they had the crankbaits and soft plastics ready to go, but by being willing to mix in the spinnerbaits and lipless crankbaits they kept the option hot. Even within a particular lure category, it pays to be willing to experiment. The 10XD is an exceptional extra-deep diver, but increasingly our guests are relying on the smaller-bodied Berkley Dredgers as well. As the season progresses and more and more fish have seen certain lures, sometimes it's important to show them a different size or color, or even offer a different sound profile.
Danny Ellrich, must've had a really good trip his first time to El Salto, because he left the marina he owns at home during prime fishing season to experience the bite south of the border once again. He found the lake to be 10 feet lower than on his previous trip, but the action was just as hot. His boat (two anglers) caught 574 bass in five days, with the entire group landed 2,950, which means that the other boats averaged nearly 400 apiece over the five days.
They experienced action similar to what Mark Scott described. "Best bait this year for numbers was unquestionably a 1/2 chrome and blue back Rat-L-Trap," he said. "We caught over 300 bass on this lure. We tried a 3/4 oz chrome and a 1/2 oz chrome Red Eye Shad, but neither were near as effective as the Rat-L-Trap. The bass were mostly around 2 pounds, but a lot were in the 3-pound class." Notably, Danny brought 70 pounds of tackle with him, but his best two producers – 8-inch lizards and the ½ ounce Rat-L-Trap, came from our pro shop. We always try to have a reasonable supply of key baits in case you forget yours or run out.
That was their numbers bait, but they also had some key tactics to land lunkers, which involved mixing things up.
"Our best big fish lures were a wacky rigged Ocho in the mornings fished on the flats and fished on deeper channel points the first couple hours in the morning," he continued. "The rest of the day we used a big 3/4 to 1-ounce spinnerbait (chartreuse and white with two big gold willow blades) fished on the flats adjacent to deep water. We caught MANY 3- to 7-pound bass on the spinnerbait, the biggest being 7-10. My biggest fish was 10-2 and was caught in the afternoon on a standard Zoom 8-inch watermelon with a chartreuse tail lizard fished Texas rigged with a 1/4-ounce red tungsten weight on 20-pound Sunline Sniper fluorocarbon line. She was in 9 feet of water on a flat adjacent to a channel (close to the lodge)."
Danny fished the Trap on 16-pound fluorocarbon and everything else on 20-pound fluorocarbon. "A tip for new anglers is to retie often and crank your drags down! Bring a large assortment of different lures and don't bring too many of anything. It's easy to take up room in the luggage with your favorite lures and not leave room for other types of lures that the bass may prefer once you get there. We caught a bunch of other bass on brush hogs and deep cranks, but they weren't the preferred lures on this trip. Last year I caught all my big bass on a 12-inch black and blue Power Worm. This year I landed just one fish on that bait!"
Most importantly, everyone went home "smiling and on cloud nine" and "already looking forward to next year's trip."
Bobby Higgins is an eight-time visitor and like the others, he noted that "on this trip the lake was the lowest I have seen it. I would estimate that it was 40 to 45 feet lower than a trip the last week of January 2017." One nice thing about returning during these varied water levels, he explained, is that it helps you to understand why you caught fish where you did on previous trips, and to dial in similar spots for future vacations. "The guides have all seen this in the past so it is important to listen to their recommendations for baits and locations." This trip he fished with Antonio, who he'd partnered with in July of 2016, and the results were once again spectacular.
"In the early mornings I fished weightless wacky rigged 5" Yum Dingers, watermelon red flake, and weightless Texas rigged Zoom Super Flukes (blue pearl silver)," he said. "Sometimes the tail was dipped in chartreuse Spike-It. During late mornings and early afternoons, I used the 4-inch Storm Wild Eye Shad (Chartreuse Silver or Mullet) or a 3/16-ounce Fish Head Underspin with a 3.8-inch Keitech Fat Swing Impact (Pro Blue Red Pearl) with the tail dipped in chartreuse Spike-It. "
He kept a Yum Dinger at the ready in the afternoon, but now a black and blue Texas-rigged version with a 3/16-ounce bullet weight, and the tail dipped in blue Spike-It. "In deeper water I used 3/8-ounce Texas rigs or 3/4oz Carolina rigs with the 8-inch Zoom Magnum Lizard (watermelon red) dipped in Spike-it or a 10-inch Berkley Power Worm (black blue tail).
Mike Whitten came down for his fourth trip, and already plans to be back for number five in June. Fishing with Javier, he found his key bite to come on a Senko, particularly the 6-inch and 7-inch versions in shades of watermelon and green pumpkin. "Weightless on the 7-inch, one-eighth ounce on the 6-inch," he said. "Fish Senkos SLOW. Pull 6 inches and let fall. Fish were on the second or third break."
He said that another key was to relax during siesta time each day. He would scrupulously avoid the 1pm to 3pm period. "The last two hours of light were key." In other words, don't come off the water early. Dinner will stay warm and your margarita will stay cold.
As you can see, while our guests are relying on a lot of the old faithfuls, occasionally some other categories of lures become hot for a moment or for a season. Accordingly, the hardest part of every trip is to figure out what to bring. Just because you loaded the boat last year under the same conditions with a crankbait doesn't mean that a spinnerbait or jig won't be a better tool this time around. We don't know why it happens, but for a creature with a brain the size of a pea bass certainly like to change their minds.
If you've noticed through these monthly reports that we're starting to sound like a broken record – recommending the same baits over and over again – it's because they're proven winners. Returning guests seems to come back with less tackle than first-timers, because they've eliminated a lot of the fluff. A 10" black/blue Power Worm, an 8" watermelon lizard and a 6" watermelon Senko will produce every day of the year in Mexico. Add in some lipless crankbaits, deep diving crankbaits, swimbaits, spinnerbaits and topwaters and you have most if not all of your bases covered. We'll never discourage you from bringing your favorite lure or from trying something new. After all, that's how we got turned onto lures like the Megabass 110, the Chatterbait and the Whopper Plopper, but the key is usually to stick with the fundamentals rather than reinventing the wheel. Rather than focusing on something like color, make sure your line is fresh, your hooks are sharp and your drag is set properly. Getting the big fish that bite into the boat can be a challenge, and the best way to win that battle is to be prepared.
This is also a time of year when the swimbait bite gets hot. Earlier this year Bill Siemantel of the Big Bass Zone visited and put on a show with the big SPRO jointed hard swimbaits, but most of our guests experience their best success with soft plastic models. Of course, the Storm Wildeye has been a top producer here for decades, and at a buck apiece you won't hesitate to throw them in the heaviest timber and rockpiles you can find. Other versions that are consistent producers include the hollow bellies like the Basstrix and the Zoom Swimmer, as well as ribbed versions like the Keitech, usually in the 4.8 or 5.8 size, although increasing number of guest are utilizing the 6.8 and even the 7.8. Swim them slowly across the bottom, and don't set the hook on that first tap. Instead, wait until the rod loads up and then cross her eyes.
Because the economy is strong and fishing has been exceptional, some key dates for next year are already almost completely full. If you know when you want to come, please contact us as soon as possible to make sure you get your preferred time slot. You should also consider either a trip to Picachos, or a combo trip involving both lakes. I know that Picachos has the reputation as the "numbers factory," but it is increasingly pumping out lunkers, and our local guides get better and more knowledgeable every time out. You can literally expect to catch 100 fish a day if you are even semi-competent, and you can do it just about any way you want. Bring pounds and pounds of plastics because it's possible to decimate even a healthy supply. It is only going to continue to get better. We've only tapped a small portion of its potential.
Picachos is just 55 minutes from the Golden Zone of Mazatlan, so it's even perfect for day trips, but for you hard core guys, if you can't decide which lake to visit, a combo trip is the way to go. Our new dining room sits right at the edge of the lake and you'll be tempted to make a few casts between sips of your margarita. We are going to be offering some incredible discounts on Picachos trips in the upcoming months, so stay tuned. I'm so confident that it's primed to explode for big fish and keep pumping out the numbers that I'll do what it takes to get you down there to experience it. It's great for kids, but it's getting to the point where even the most hardcore anglers may make it their preferred stop.
Remember, our goal is to make your trip as hassle-free as possible, and one step in that direction is that we now have loaner rods for everyone to use at no cost. Thanks to our newly-developed partnership, our lodges now have a varied supply of St. Croix rods. "They made fishing pure pleasure," said one recent guest. These technique-specific rods rods are the real deal, folks, and we are committed to giving you the best possible tools to land that fish of a lifetime. You don't need to travel with a heavy and burdensome rod tube anymore if you don't want to.
If you haven't seen it already, be sure to click on our new website at www.anglersinn.com at your earliest convenience. We've had it up since early 2017, and the feedback has been tremendous – especially from guests who've found pictures of themselves with big fish gracing the site. Our theme is "Making Every Angler's Dream Come True," and while our web presence is no substitute for a trip to Mexico or Brazil, it's the next best thing and a valuable tool for planning your next trip. We continue to update it with new information and items constantly, so don't forget to hit us up regularly.
Since the Bassmaster Classic I've been working nonstop on our new Amazon operations, barely coming up for air. I spent a lot of time in Manaus and in the jungle in March, continuing to hammer out the little details that'll make all of our trips down there first class. I guarantee you that this is going to set a new standard of accommodations and quality angling for the region, all with the same attention to detail that you receive at my Mexican properties. We'll have the best service, on the best waters, with the best equipment. That's the Anglers Inn way.
I'm still spending time in Idaho, getting ready for a little bit of smallmouth fishing (as well as some multi-species excursions). We expect to host our first guests up there by the end of the summer, with a fully-functioning operation in place next year. You're going to love it. The biggest issue is going to be whether you want to spend your vacation time in Mexico, Brazil or the gorgeous Pacific Northwest.
Just as we set the standard for international fishing trips, we want to set the standard online, too. The new site includes information about all of our properties, pricing and bios of our staff. We also update it regularly with new videos on our "Anglers Inn TV" channel, and provide detailed monthly reports like this one.
Whether it's your first trip to an Anglers Inn property or your 20th, we hope that this site will provide all of the information that you need, but if it doesn't we're always just a phone call or email away.
While we often provide a generalized list of lures that work throughout the year, there are times when specific bites are ongoing and we don't ever want you to arrive under gunned. Monitor the website and social media for updated info, and if you're ever in doubt about what you need to bring, please call us or email us. We want to make sure that you're outfitted properly to make the most of your vacation.
If you've received this report from a friend, please be sure to sign up for future mailings at www.anglersinn.com. If you know a friend who would benefit from these newsletters, please make sure that they are receiving them, too.
---