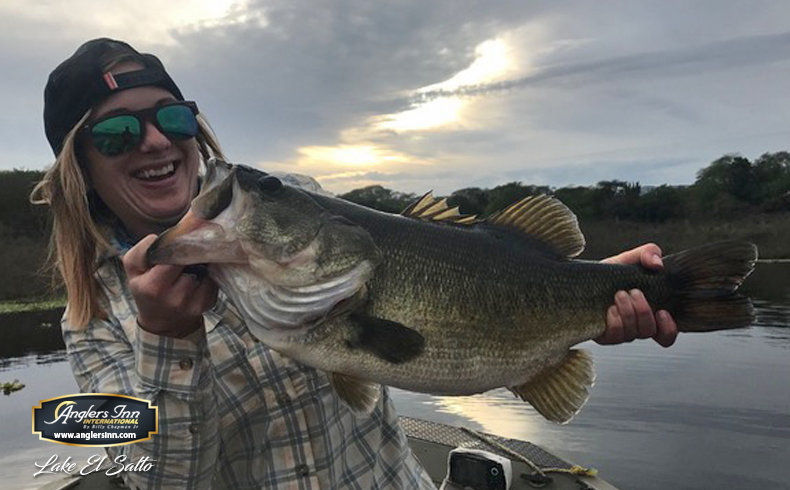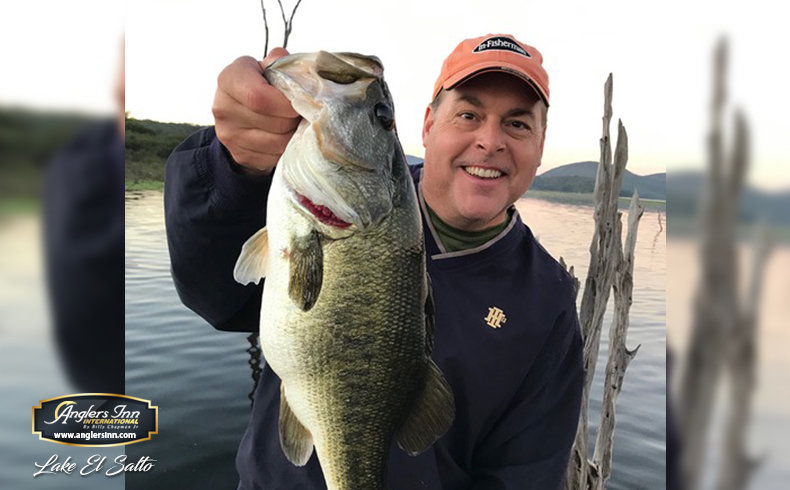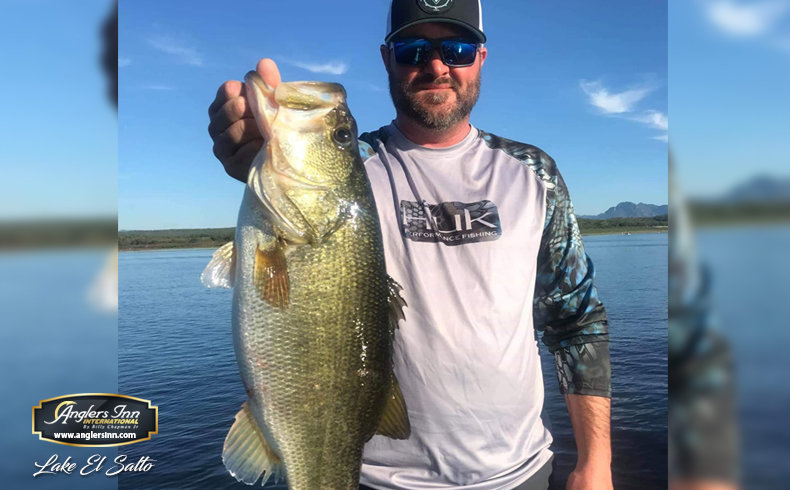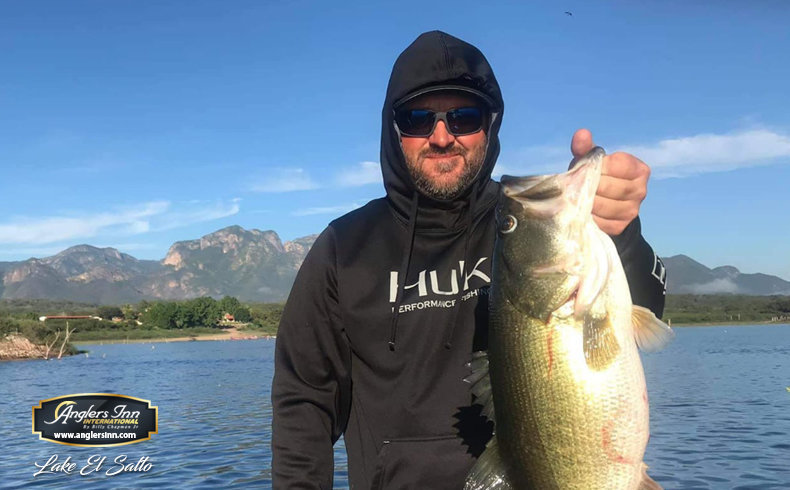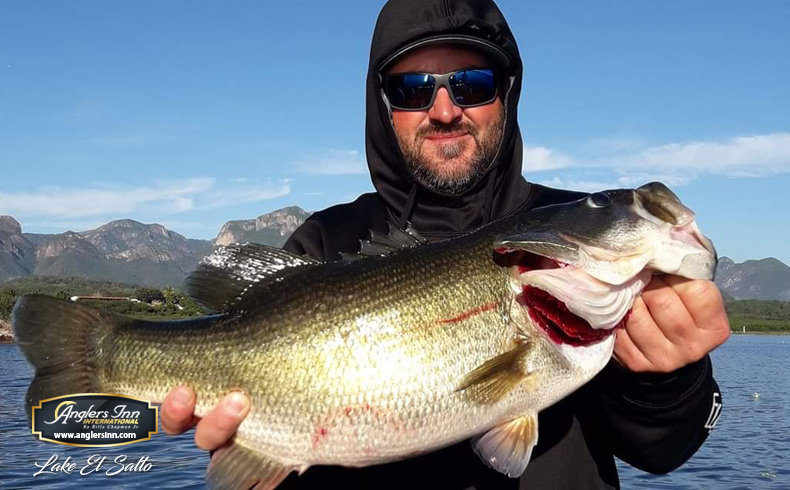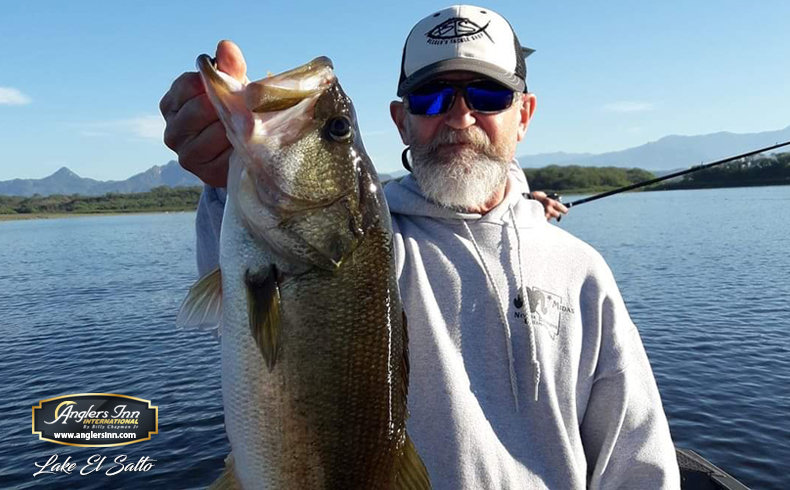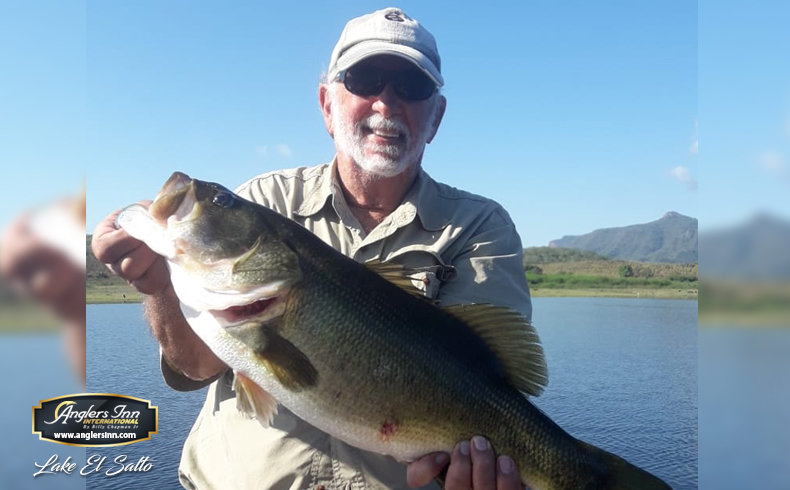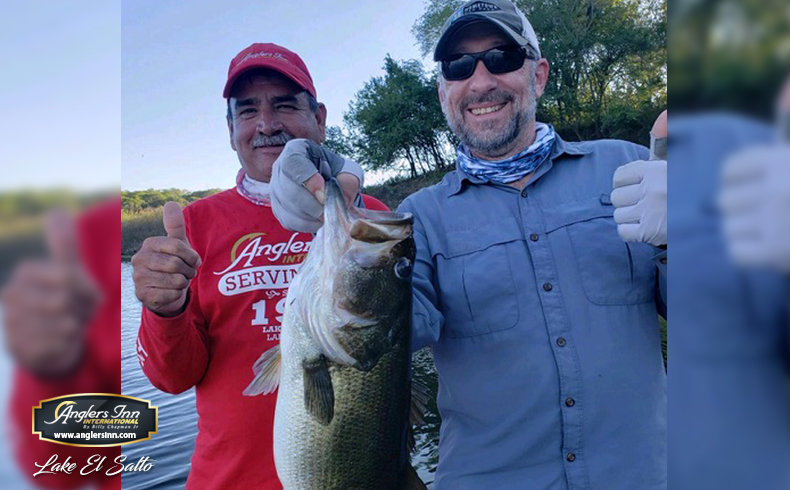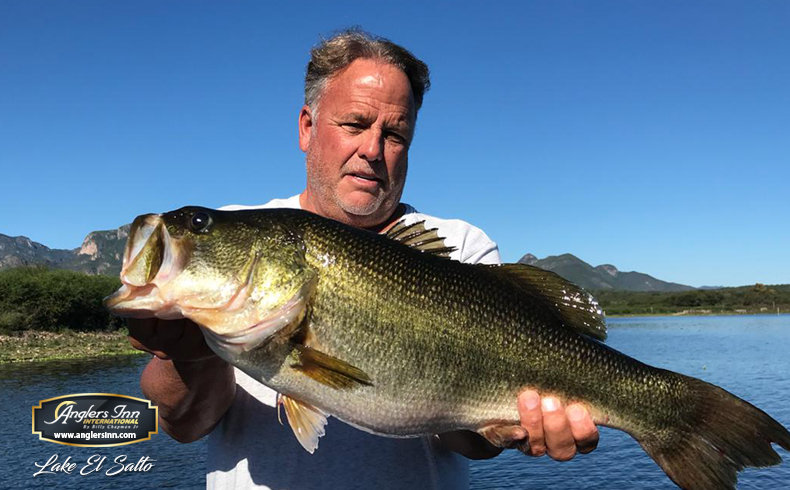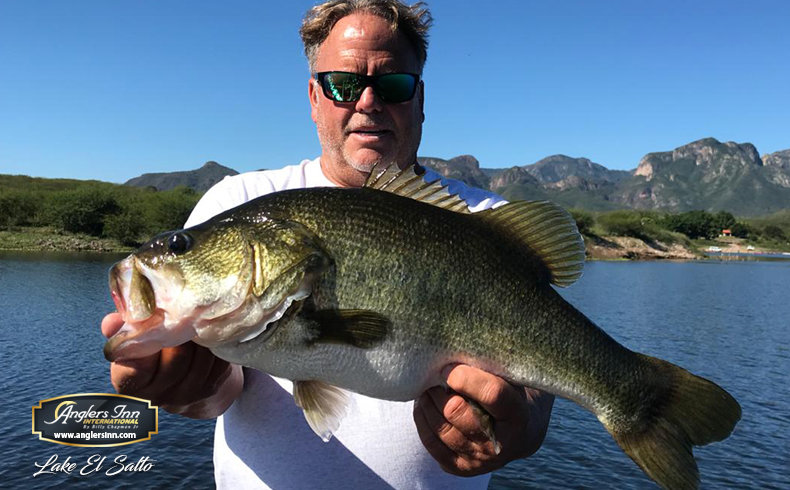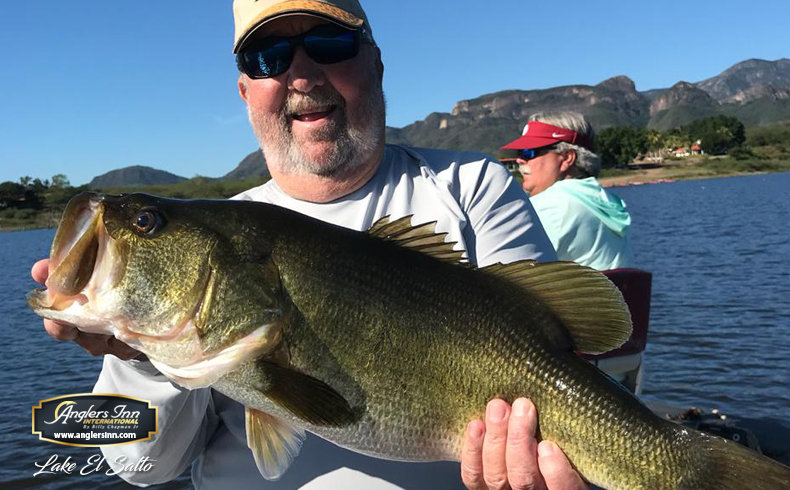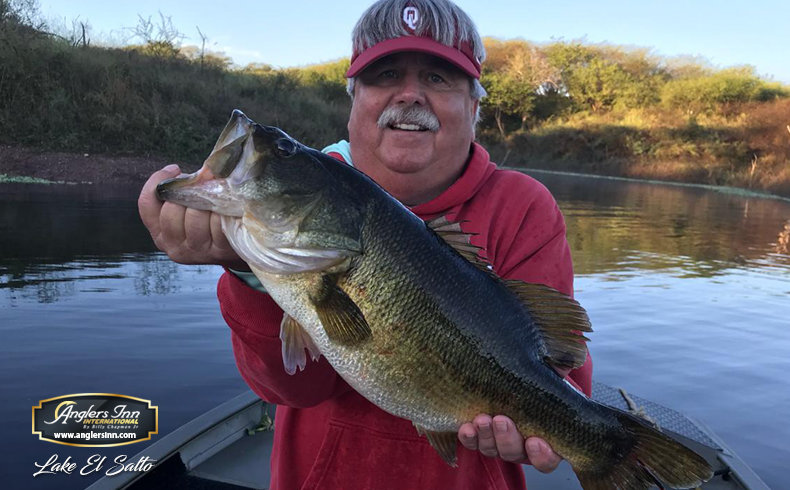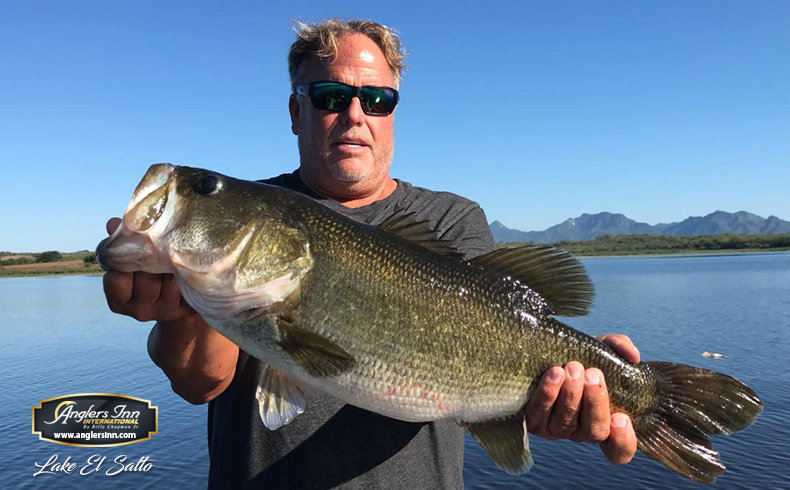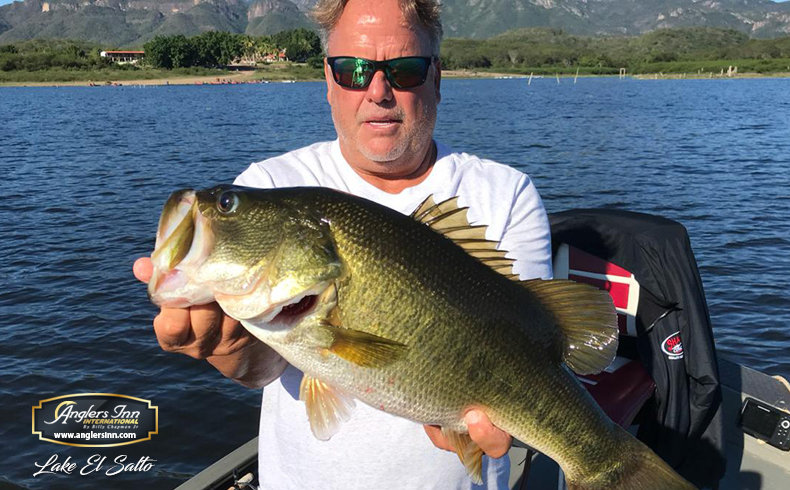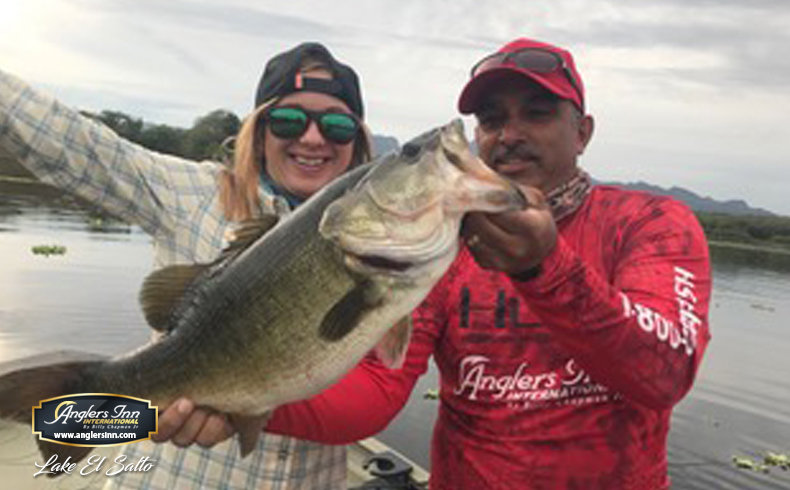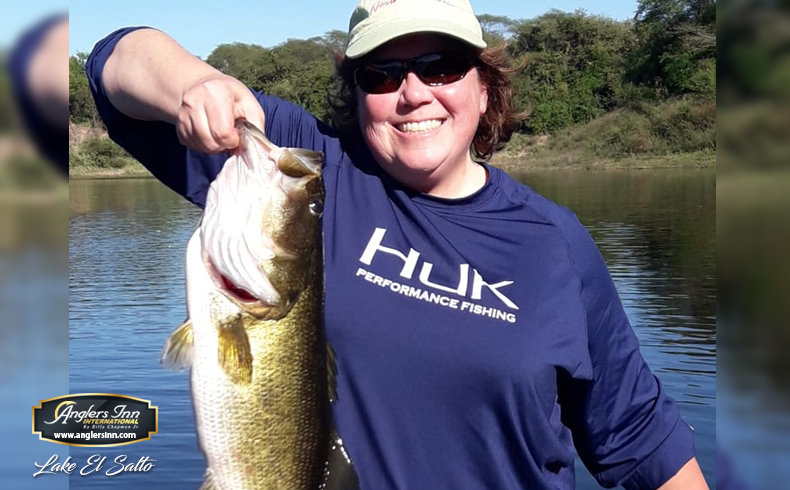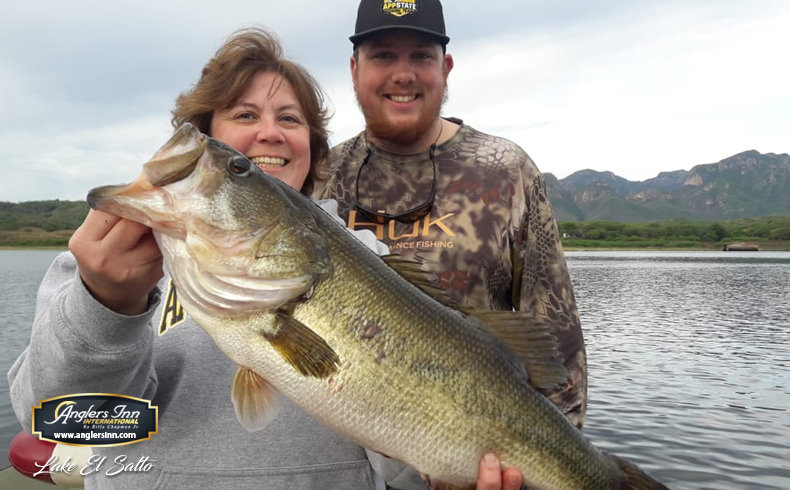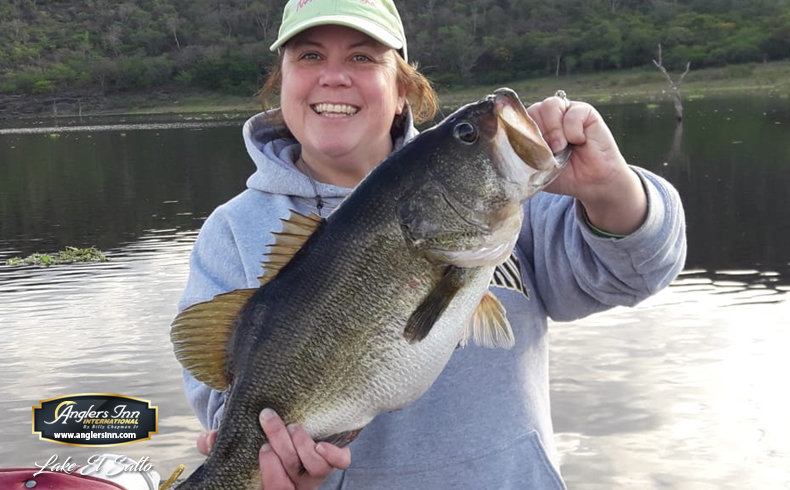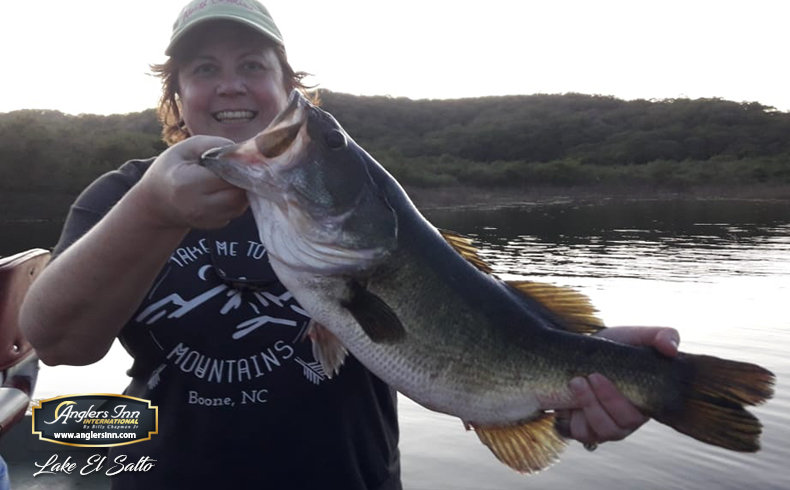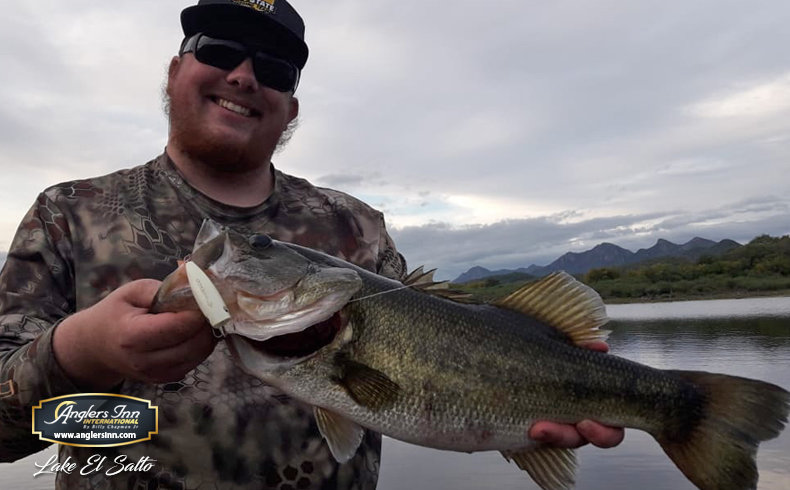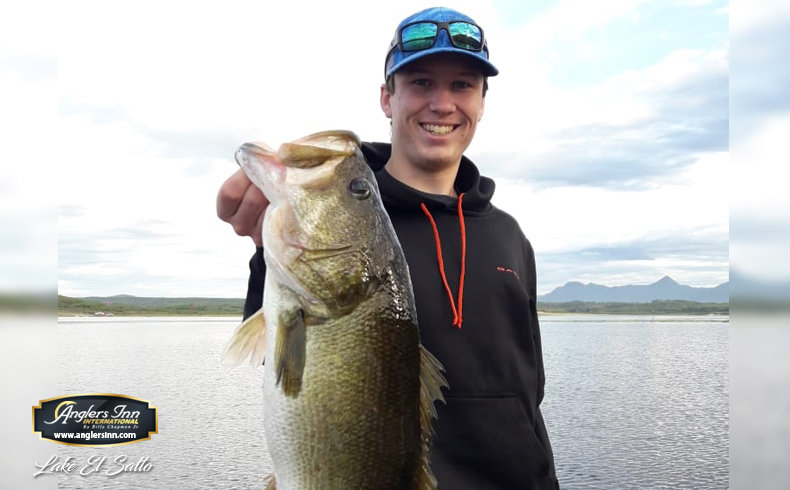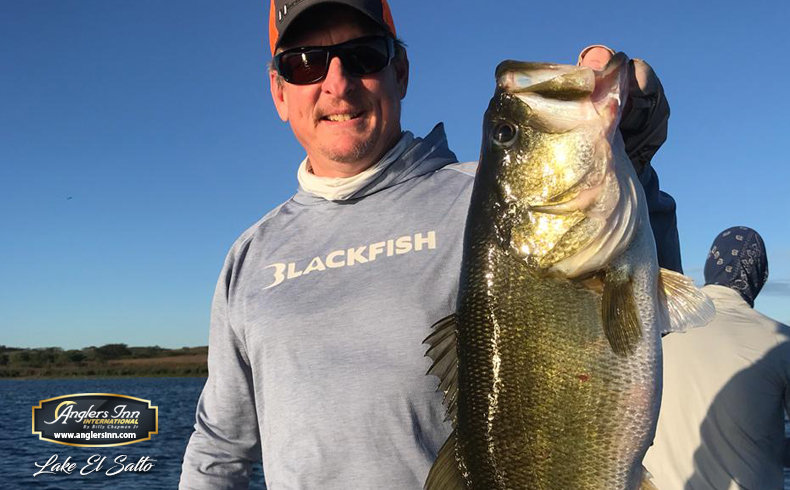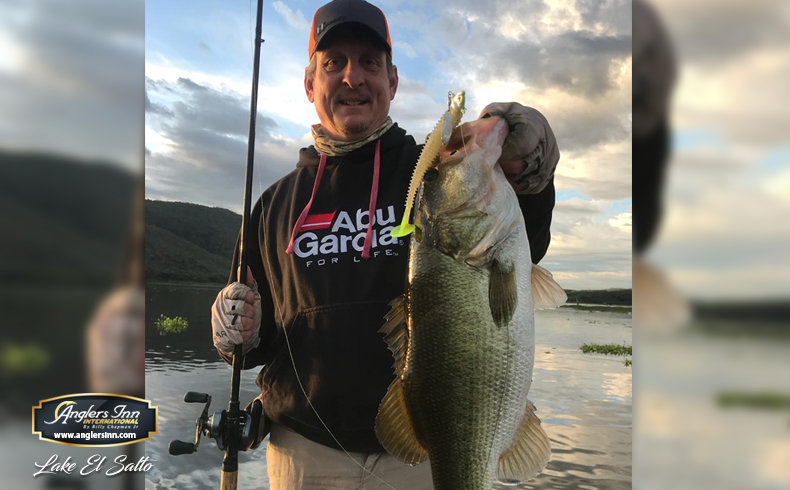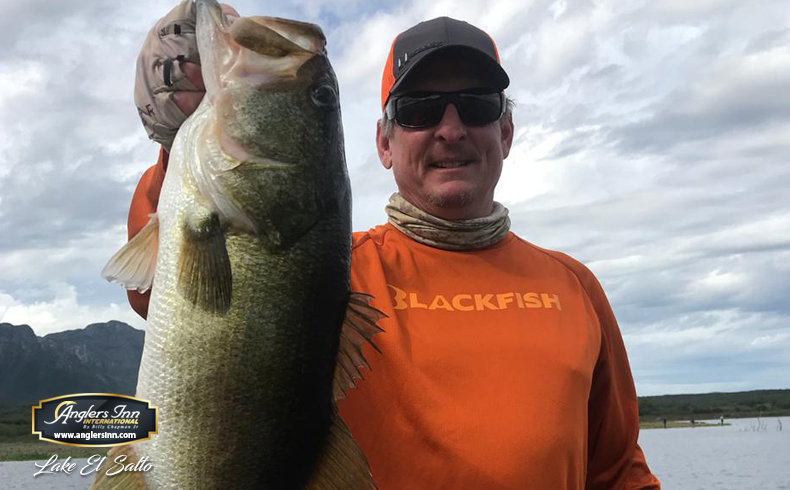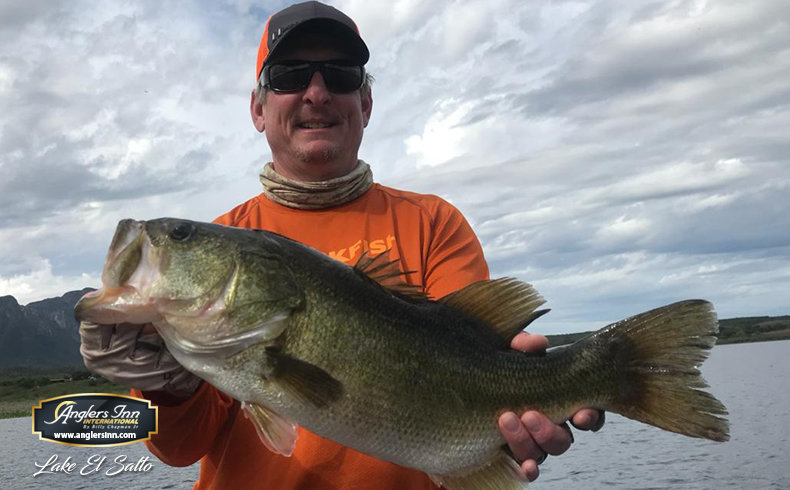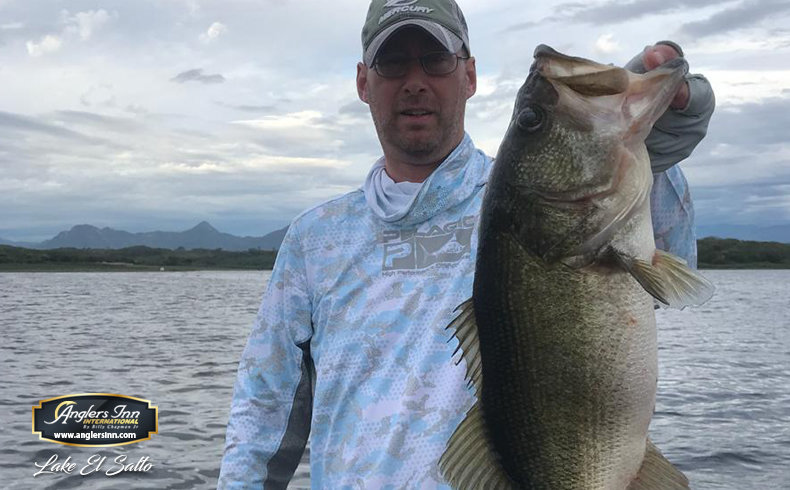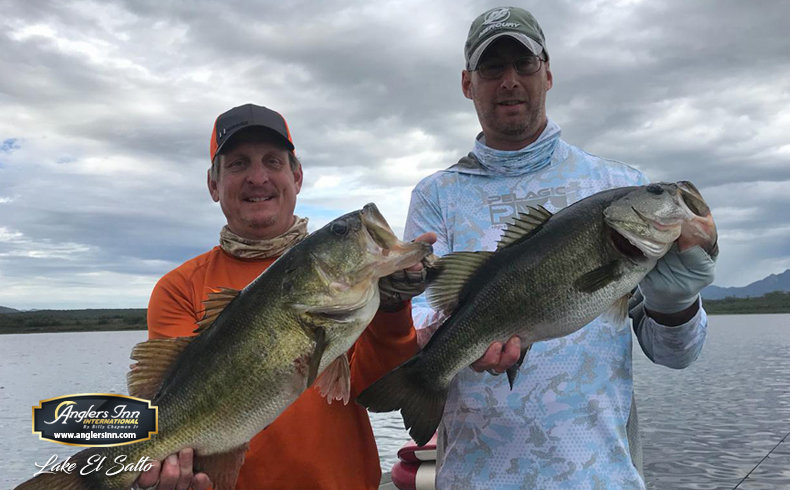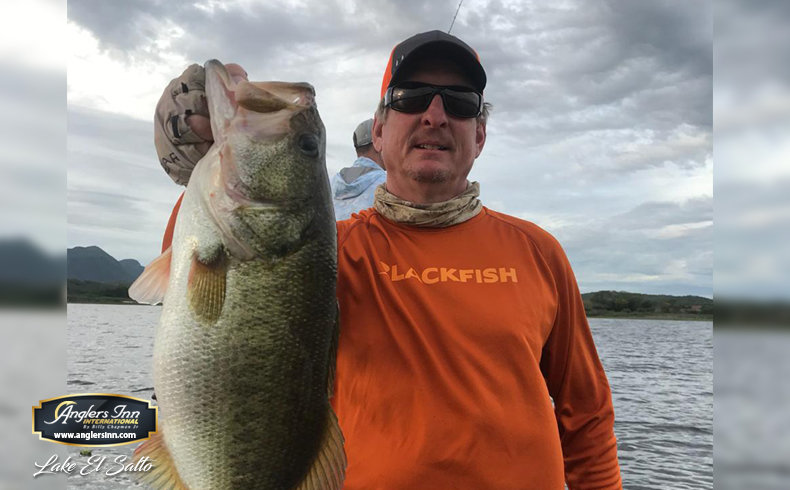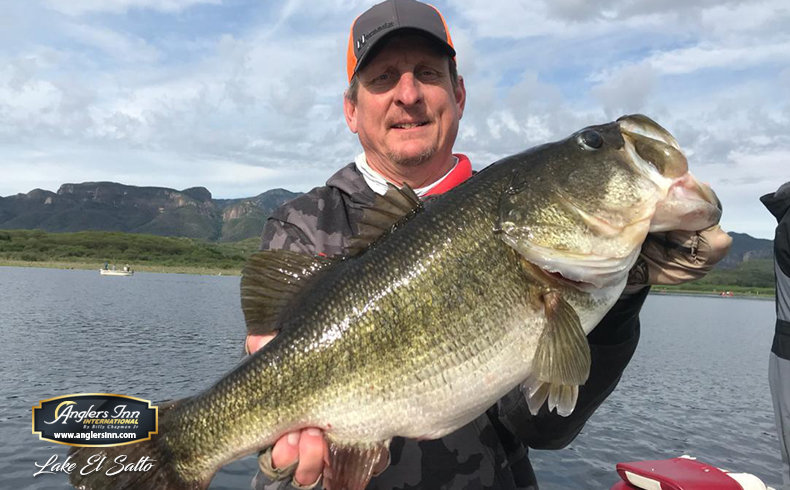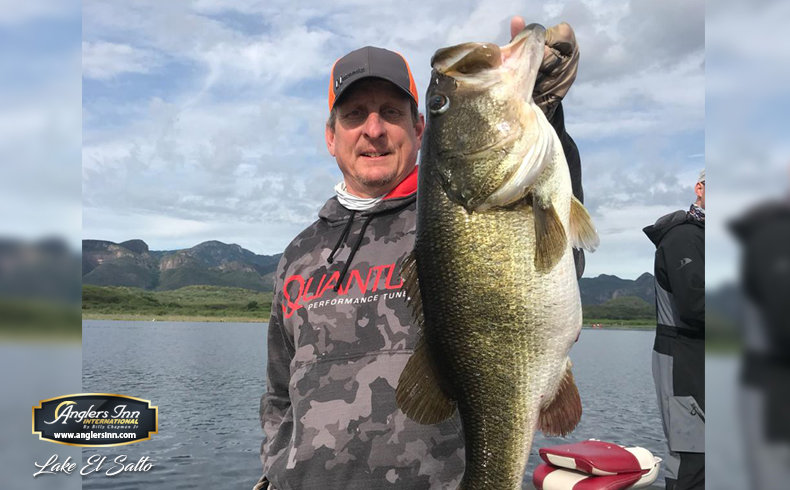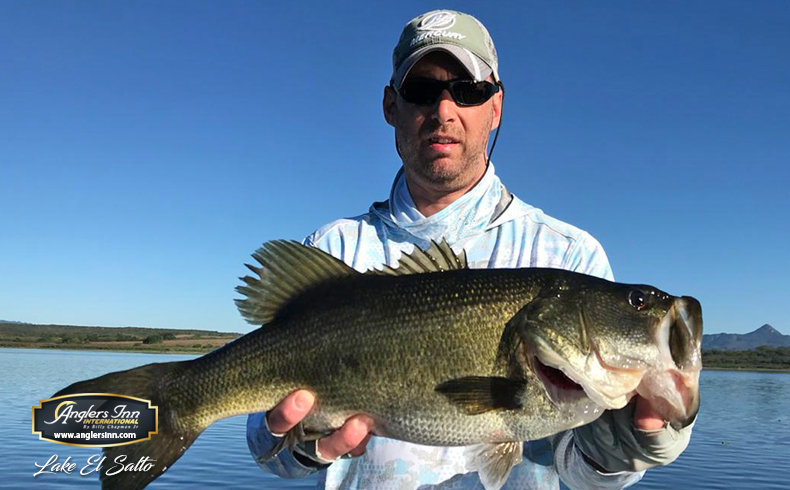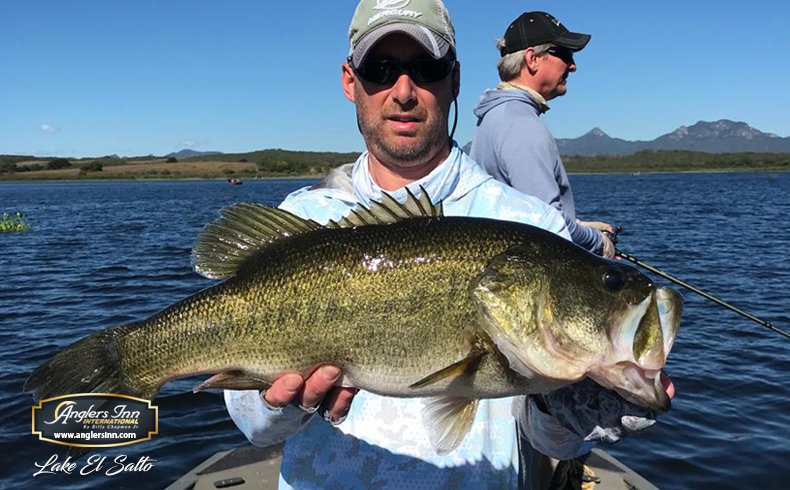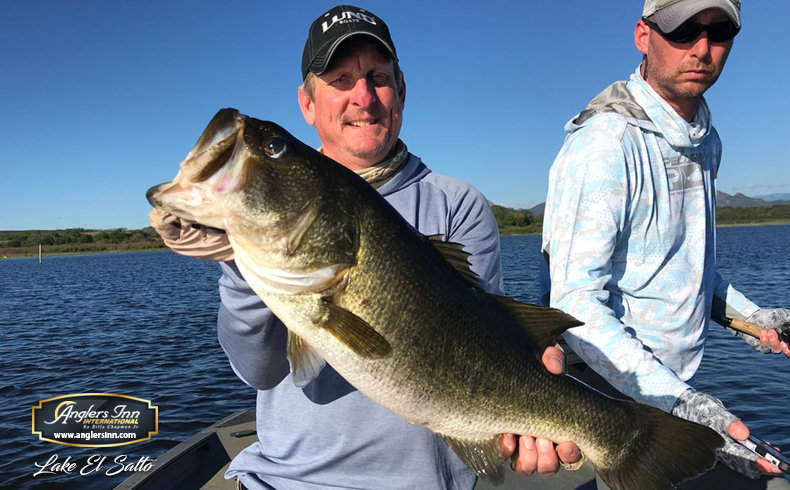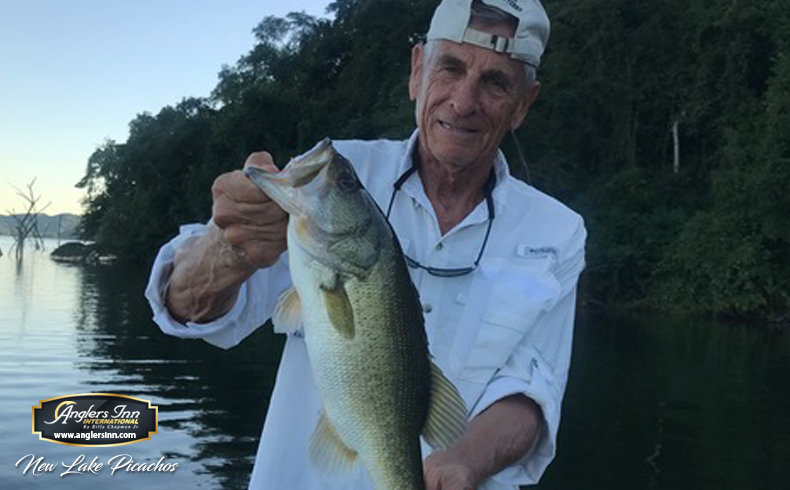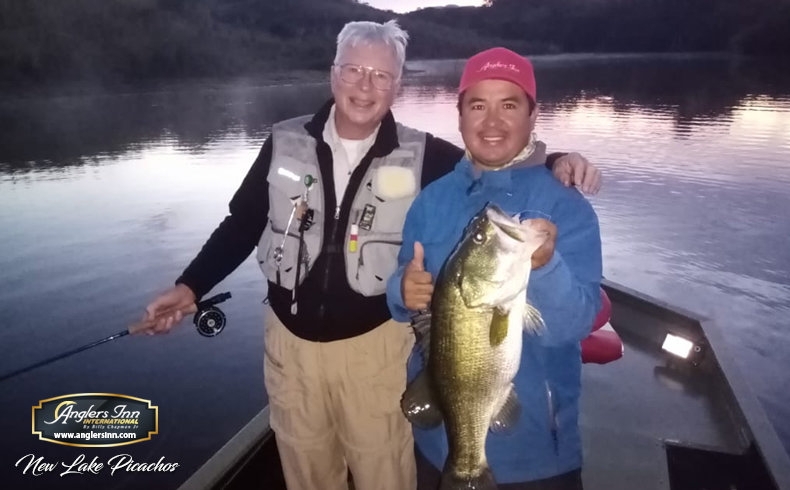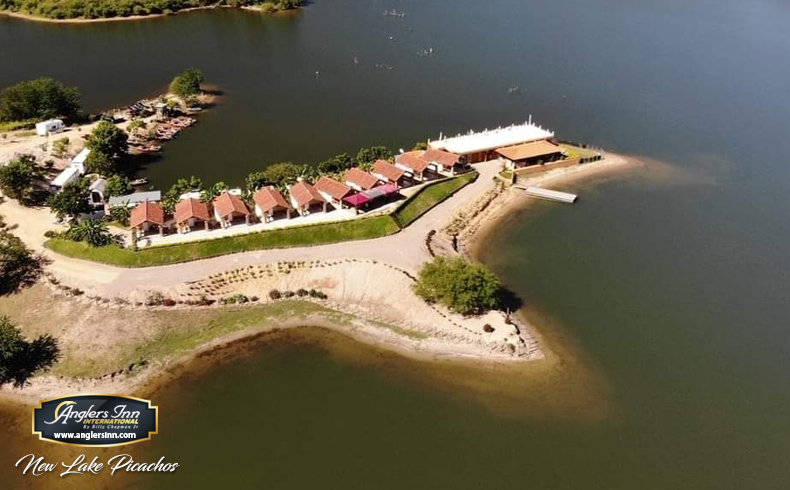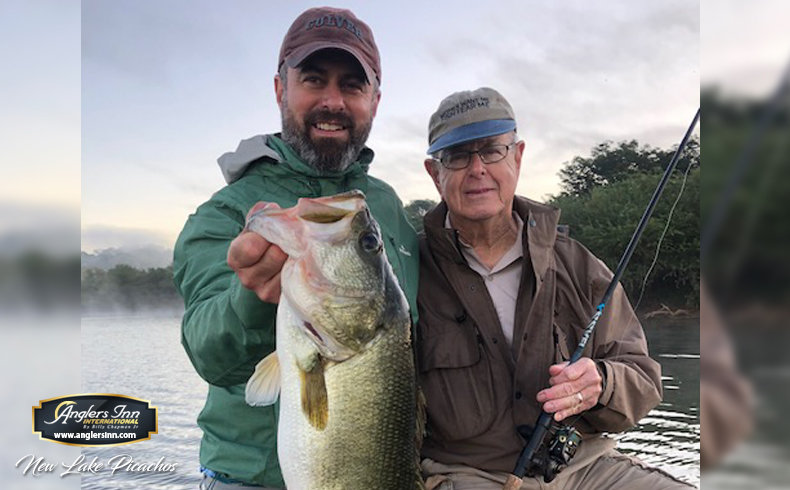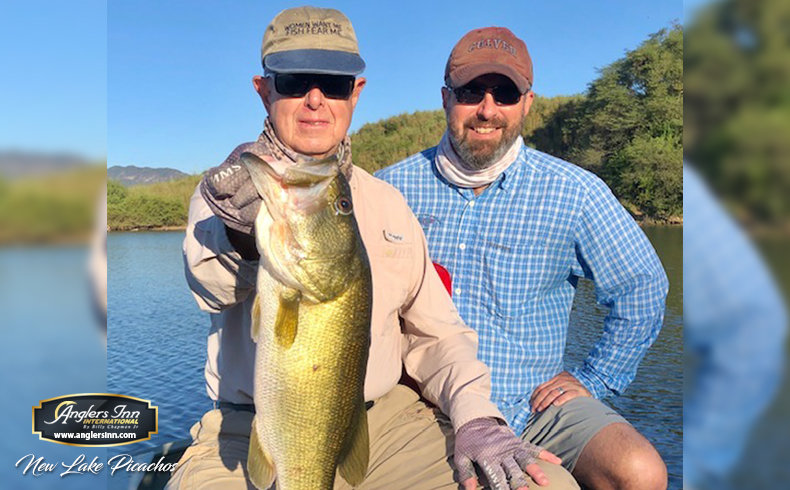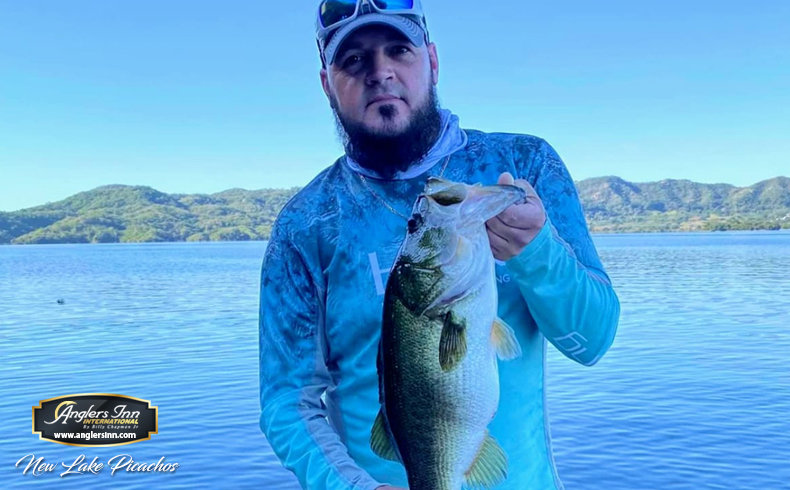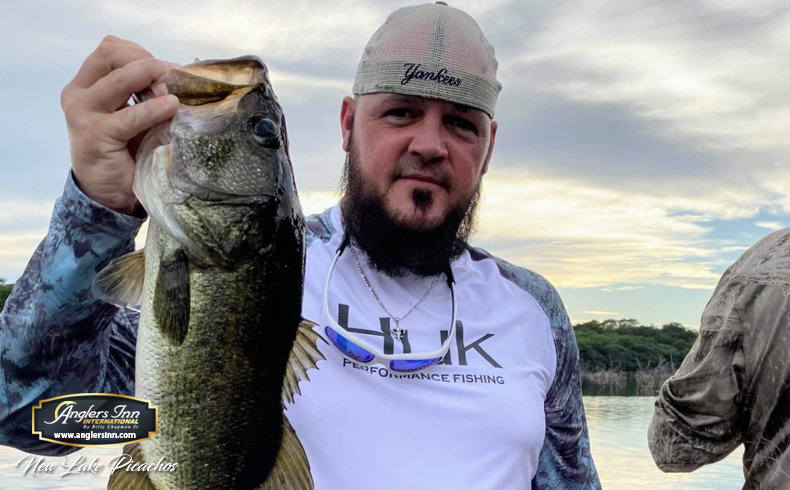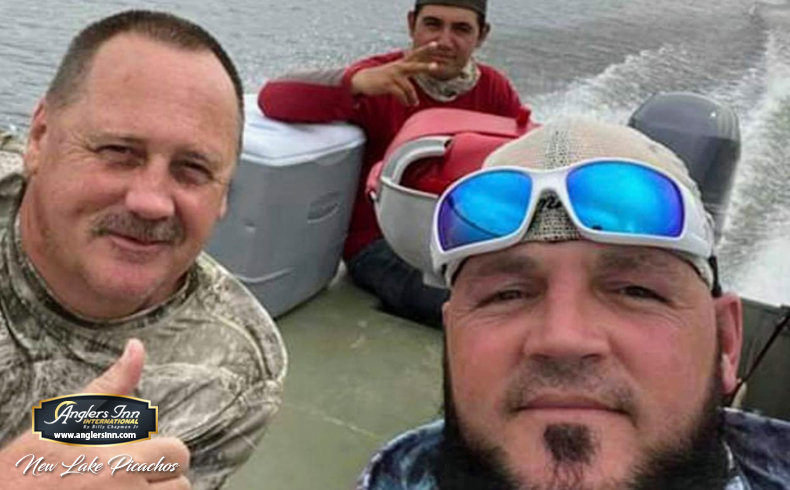 We hope that you're looking forward to 2020 as much as we are. Things are looking great at all of our properties and it's our goal to make sure that you're properly informed and that you get to experience the trip of a lifetime… every time.
We are still riding he high of hosting the Big Bass Zone Junior Championship at our new Idaho property, and our Amazon season is proceeding as planned, but our Mexican properties remain the daily bread-and-butter of what we do. They're also the ones where we get the most questions about what tackle to bring, so we'll start there.
Ty Russell of Texas came down to El Salto in December for what he estimated what at least his 12th trip, and he brought his wife Tracy for her fifth visit. Despite the fact that a heavy cold front blew in just as they started fishing, they still experienced great success, including a number of fish over 8 pounds. Because they've had multiple visits, they elected to pass up on the numbers game and search primarily for bigger bass out deep.
"When I am there I am fishing for only a couple of bites and hoping I can add to my list of 10 pounders I have caught down there," he explained. "I was basically throwing the swimbait 7 to 8 hours a day."
They did spend some time in the mornings up shallow, catching numerous 2 to 4 pound class fish with square bills and ½ ounce jigs, but when the sun got up they'd move back out deep. On their second day of fishing that produced a morning best-five of 41.5 pounds on a golden mullet swimbait. "We only took pictures of 8 pound plus fish," he explained. "The bait had to sink to the bottom and be slow-rolled back. We went back out after lunch as sat there in the same spot until about 5:15 and caught good fish again."
For those of you who love to rack up the numbers, don't despair. "Thursday afternoon we took Tracy to throw a few Senkos and we probably caught 50 fish, anywhere in the 1 to 4 pound range. Then they went back out deep the last day, and he and his guide doubled up with a 9 (Ty) and a 7.5, on a swimbait and 10-inch black and blue worm, respectively.
Jeremy LeCaire of Idaho came down for the first time and decided to cover all of his bases by spending 2 ½ days on each lake.
"Our numbers baits were Senkos, flukes and a Sexy Dog topwater," he said. "Our best big fish bait was a 4.8" Keitech on a ¾ ounce screw lock swim jig head, slow rolling it just off the bottom in 20-25 feet of water."
His biggest fish was 9-15, but there were plenty of solid 5 to 8 pounders out deep. "It seemed like the big fish were staging up just outside spawning grounds, so fish deep points and creek channels leading to spawning grounds for the next few weeks until the fish move shallow to spawn."
Mark Zelich of Illinois likewise focused on size over numbers. "If we had focused on numbers we would have caught at least 100 per day, easily," he said. "Instead they had to settle for "only" 40 to 50.
He found it helpful to be in the boat as early as possible, because there was an incredible bite with topwaters first thing in the morning. "Big topwater baits were key," he said. "Sammies, Whopper Ploppers, spooks. Moving baits worked better than simple poppers." Later in the day they switched to big worms, lizards and large swimbaits. A jig produced good quality, but not nearly as many bites.
"The water was much clearer than I thought it would be, so fluorocarbon was key when fishing subsurface," he said. "I used 17 lb. for swimbaits, 20 for jigs, worms, and lizards, and 17 lb. mono for topwaters." With the swimbaits he echoed a familiar refrain: You must dip the tail in chartreuse dye."
Dan Soltau (pronounced "Salto," for the record!) of Montana brought a group of four fly anglers down. "This was our first trip to Anglers Inn El Salto after dreaming about the trip for the last 20 or so years." They weren't disappointed, as they averaged at least 80 per day, conservatively, "with almost all on topwater flies that we tied." Our guides have dealt with fly rodders before, and knew to keep them away from the 25 foot deep channels. "We exclusively worked the banks and creeks, and steered clear of any open deep water. (tough for fly rod) Our guides did an excellent job putting us in range, which is a bit different than conventional tackle. Say 40-60 feet max from target."
The results were exceptional, with a 9.2 pounder for their efforts, several more over 7, a number of sixes, and lots of fives. "It was incredible to see these big fish blow up our flies. Too many doubles to count." The best periods were during low light, both first thing in the morning, and late in the afternoon, close to dinnertime.
"Our best fly was one of my patterns called a Stripper's Delite with a 2/0 Gamakatasu b10s hook," he reported. "It's a floating pattern that we matched to suit both shad and tilapia. Mostly, we used silver/blue/chartreuse/pearl and blue/pearl/chartreuse color schemes. Explosive strikes, to say the least. We used both floating and sinking lines to present these flies. We also used a few of our other fly designs, the Jewel Thief minnow, Wilma's Weakness, and some classic poppers. I would not suggest any fly without a premium hook in at least a 1/0. Our fly rods ranged from 7-9 weights, with our leaders ranging about 8-9 feet in length with a swivel at 7' with a short stretch of 25lb Maxima Ultragreen to the fly. We used a sporadic retrieve with timed pauses to anticipate strikes and time hook sets."
No matter how you like to fish – or even if you want to try our new style – we work hard to get you the right gear recommendations and put you in position to make the cast – the actual execution is up to you!
Prime dates at both Mexican lakes for 2020 are almost gone. Fishing has been exceptional, so I recommend blocking out your vacation sooner rather than later If you know when you want to come, please contact us as soon as possible to make sure you get your preferred time slot. As indicated above, you should also consider either a trip to Picachos, or a combo trip involving both lakes. Do you want to work on your flipping? Wear your arm out with topwaters? Find out what a glide bait bite feels like? This is the place to do it. You can literally expect to catch 100 fish a day if you are even semi-competent, and you can do it just about any way you want. Bring pounds and pounds of plastics because it's possible to decimate even a healthy supply. It is only going to continue to get better. We've only tapped a small portion of its potential.
Picachos is just 55 minutes from the Golden Zone of Mazatlan, so it's even perfect for day trips, but for you hard core guys, if you can't decide which lake to visit, a combo trip is the way to go. Our new dining room sits right at the edge of the lake and you'll be tempted to make a few casts between sips of your margarita.
Remember, our goal is to make your trip as hassle-free as possible, and one step in that direction is that we now have loaner rods for everyone to use at no cost. Thanks to our partnership, our lodges now have a varied supply of St. Croix rods.
"They made fishing pure pleasure," said one recent guest. These technique-specific rods rods are the real deal, folks, and we are committed to giving you the best possible tools to land that fish of a lifetime. You don't need to travel with a heavy and burdensome rod tube anymore if you don't want to. Both lakes have an ample supply ready for you to use. We're seeing fewer and fewer guests bringing their own rods. With the St. Croix sticks tailored to specific techniques, and available in a wide range of lengths and options, so really can't go wrong…and it makes packing much easier to just bring your reels and tackle.
I personally host Amazon trips on record-class waters and fishing has never been better. If you're a serious angler and you haven't been, you owe it to yourself to chase these mean suckers. And if you've been before, but not with me, I want to show you the Anglers Inn Way down there – everything is first class.
We have the most luxurious boat available, along with chefs and staff who've been trained in the Anglers Inn way. We provide an "Amazon Tough" bag to every customer and it's filled with all sorts of things like insect repellent, sunscreen and the proper hat to make sure that you don't miss out on any part of your trip. As with Mexico, we provide quality St. Croix rods and we have Abu-Garcia reels with braided line, as well as all of the right baits for the current conditions. Once you're in the jungle there's no tackle shop or mail order outlet, so we want to make sure that your trip of a lifetime is fully stocked.
Remember, I'll also be leading trips to record-class Wolf Fish and Payara waters next year, so the Amazon options are constantly increasing.
If you haven't seen it already, be sure to click on our website at www.anglersinn.com. We've had it up since early 2017, and the feedback has been tremendous – especially from guests who've found pictures of themselves with big fish gracing the site. Our theme is "Making Every Angler's Dream Come True," and while our web presence is no substitute for a trip to Mexico or Brazil, it's the next best thing and a valuable tool for planning your next trip. We continue to update it with new information and items constantly, so don't forget to hit us up regularly.
Just as we set the standard for international fishing trips, we want to set the standard online, too. The new site includes information about all of our properties, pricing and bios of our staff. We also update it regularly with new videos on our "Anglers Inn TV" channel, and provide detailed monthly reports like this one.
Whether it's your first trip to an Anglers Inn property or your 20th, we hope that this site will provide all of the information that you need, but if it doesn't we're always just a phone call or email away.
While we often provide a generalized list of lures that work throughout the year, there are times when specific bites are ongoing and we don't ever want you to arrive under gunned. Monitor the website and social media for updated info, and if you're ever in doubt about what you need to bring, please call us or email us. We want to make sure that you're outfitted properly to make the most of your vacation.
If you've received this report from a friend, please be sure to sign up for future mailings at www.anglersinn.com. If you know a friend who would benefit from these newsletters, please make sure that they are receiving them, too.

---