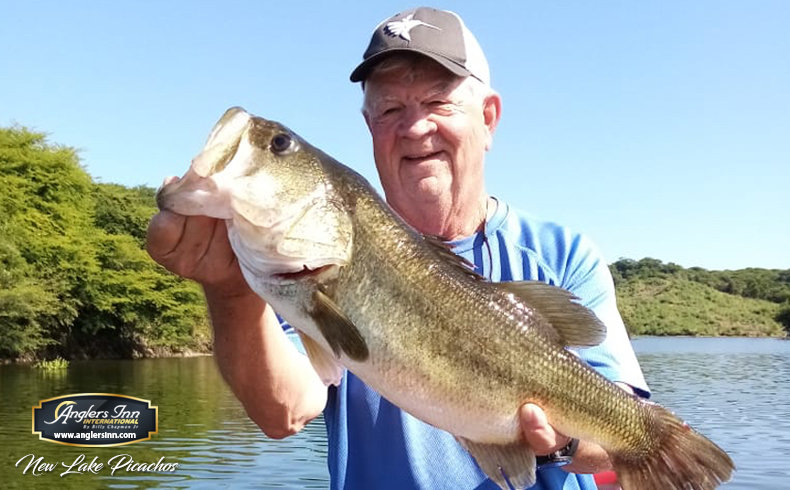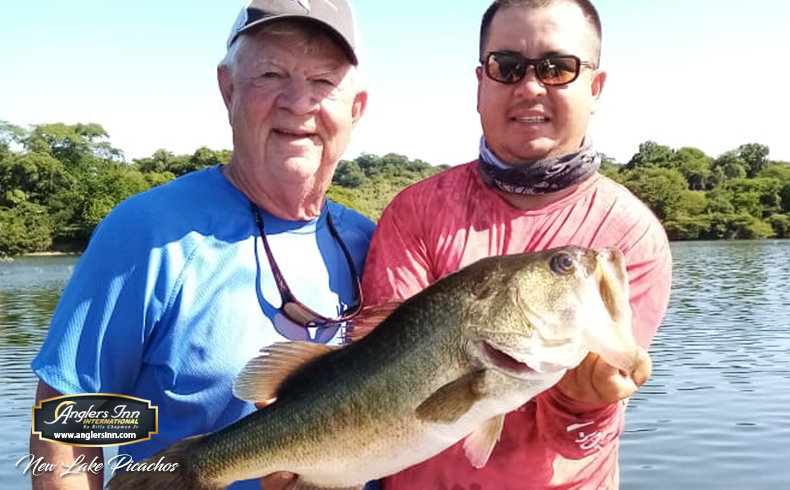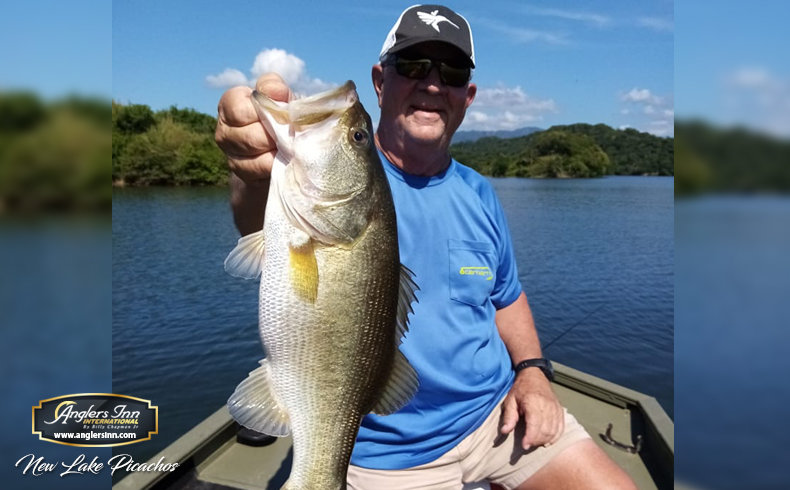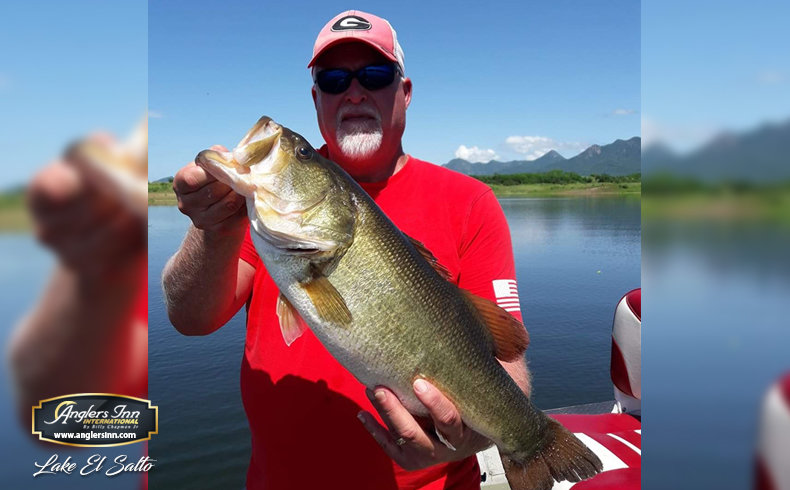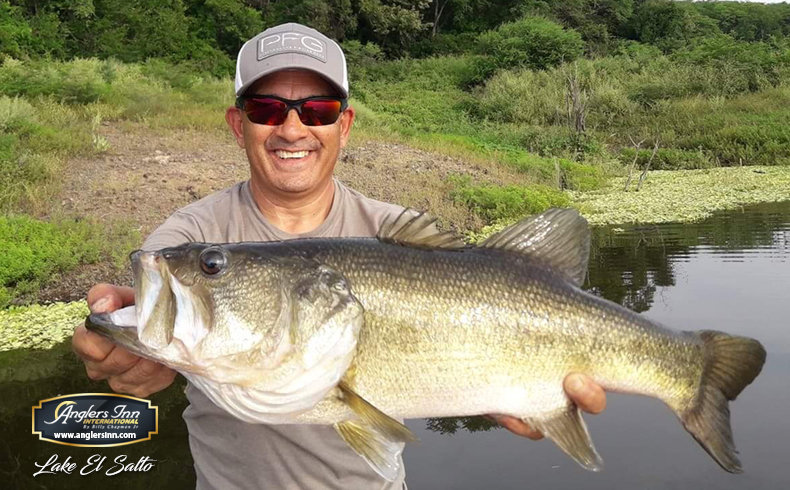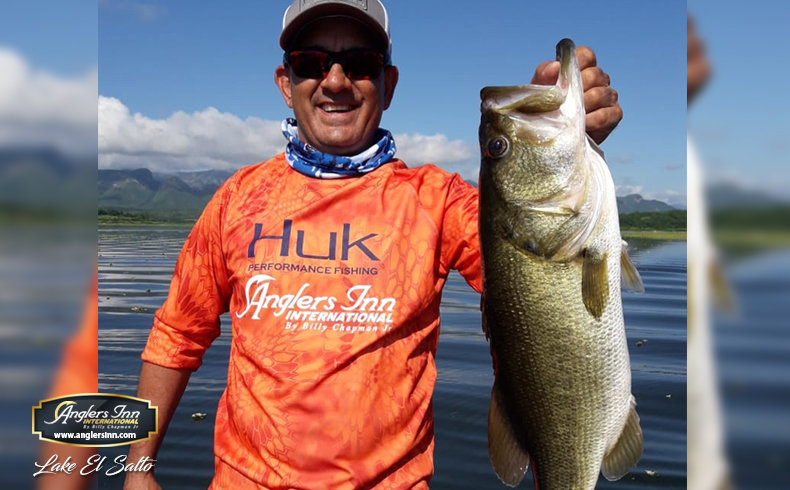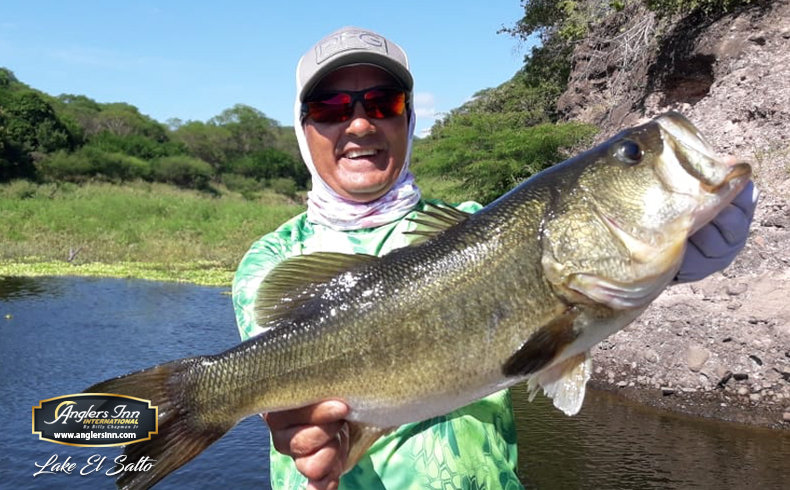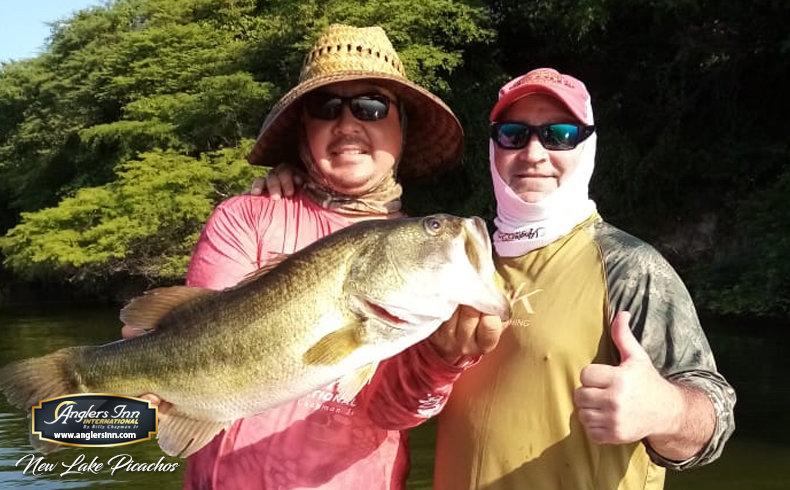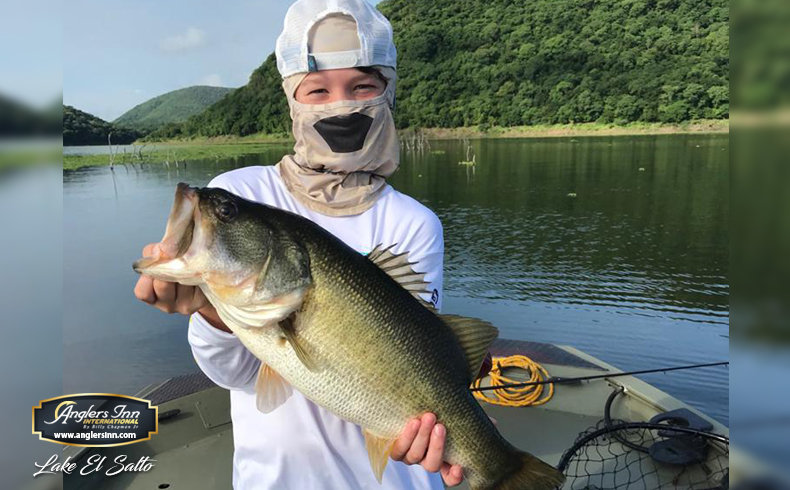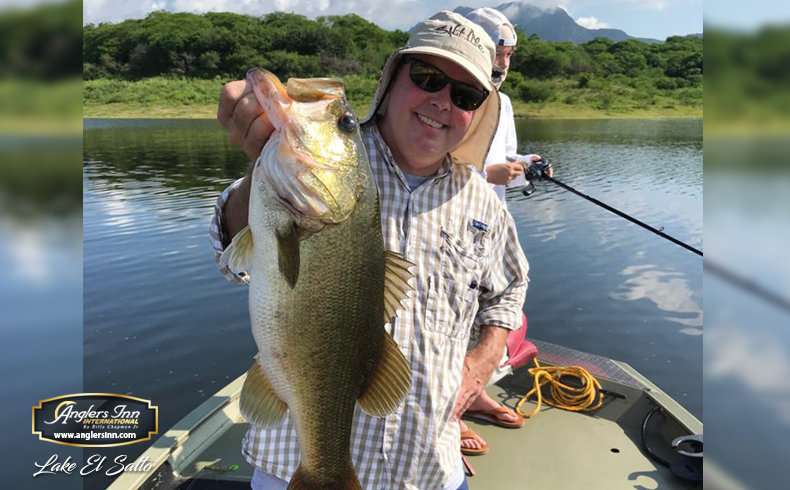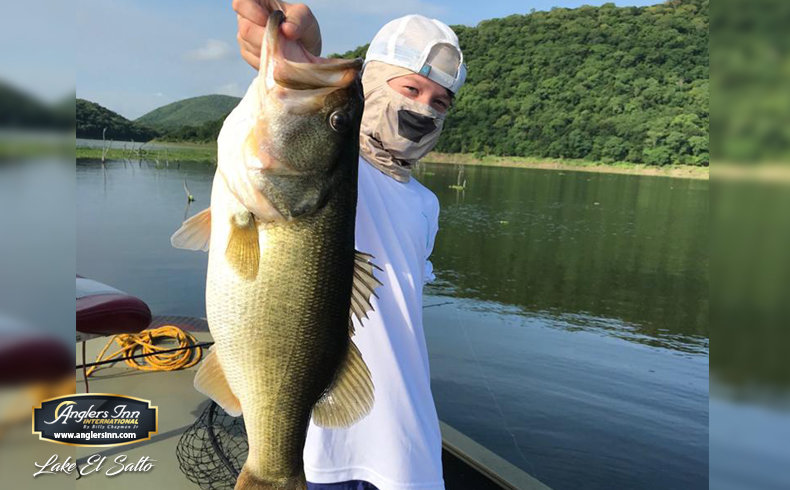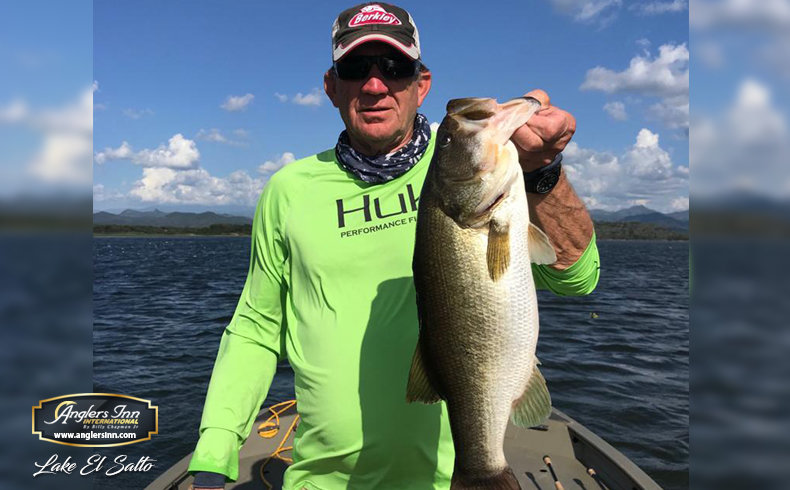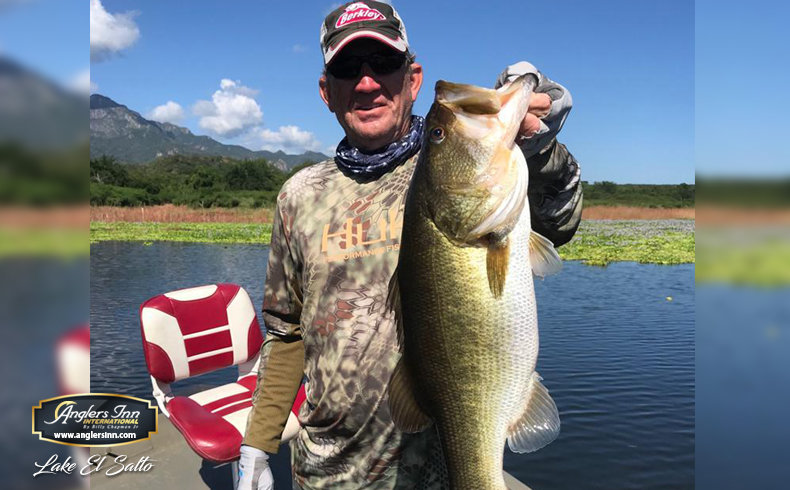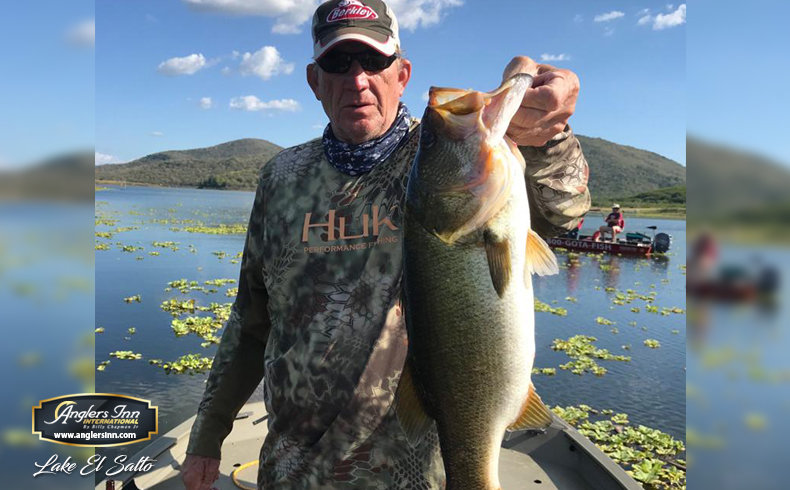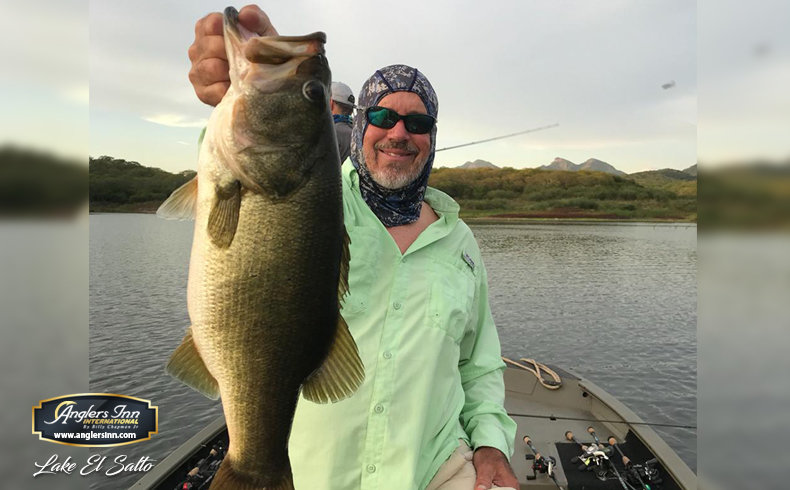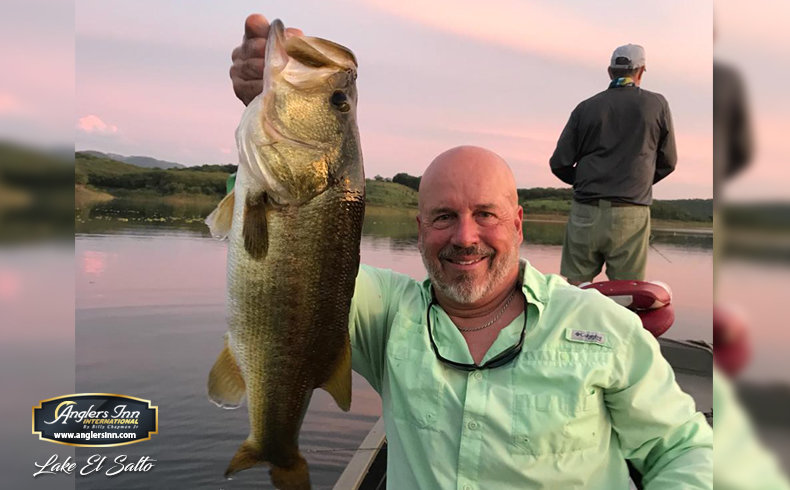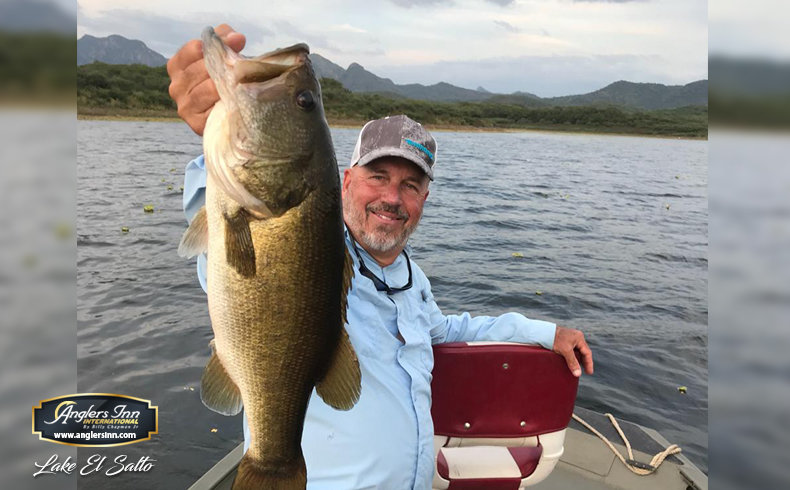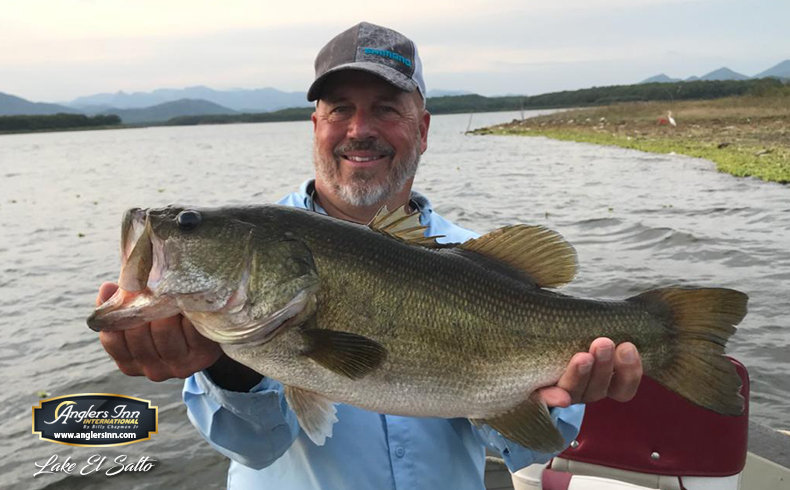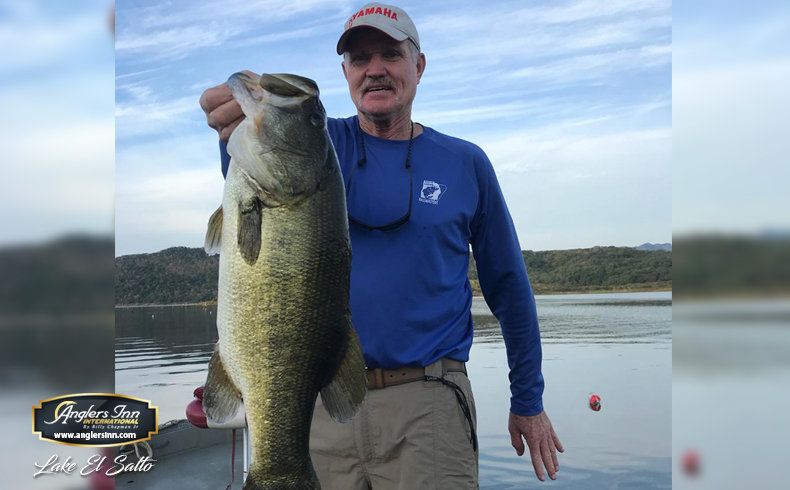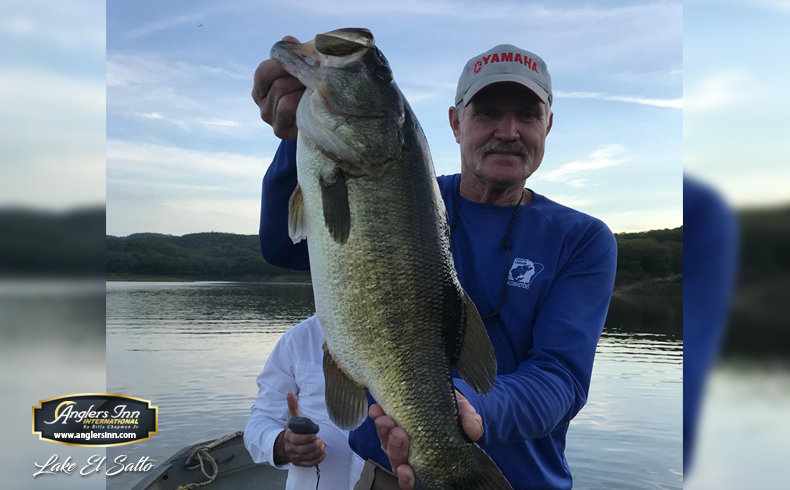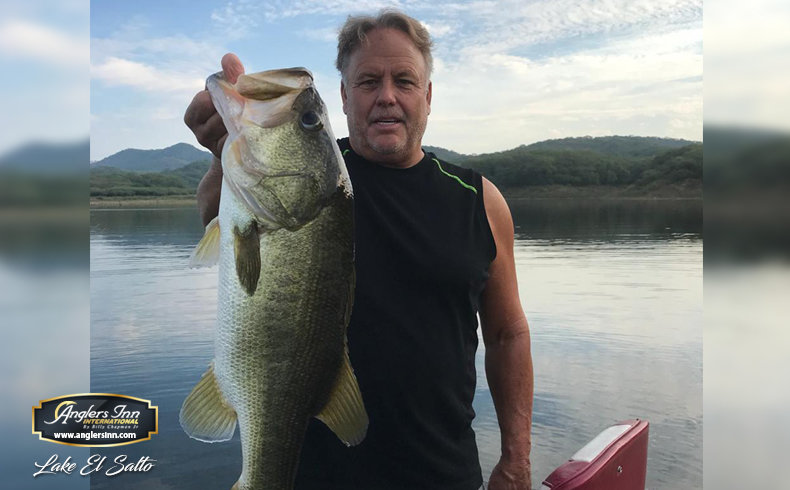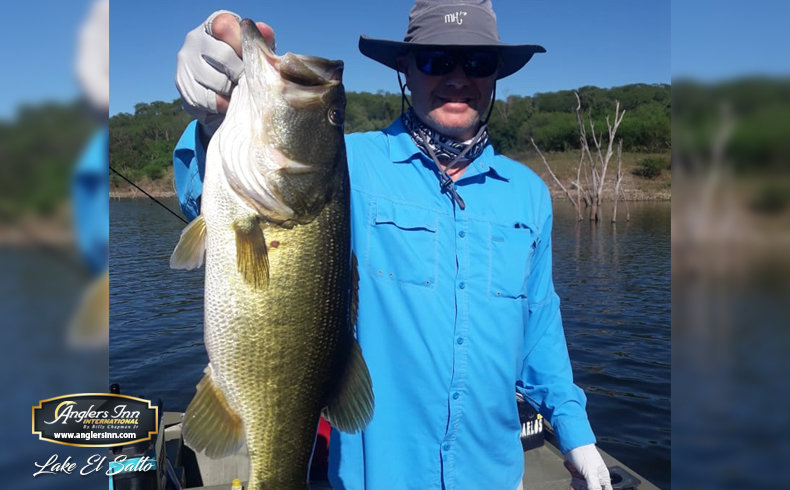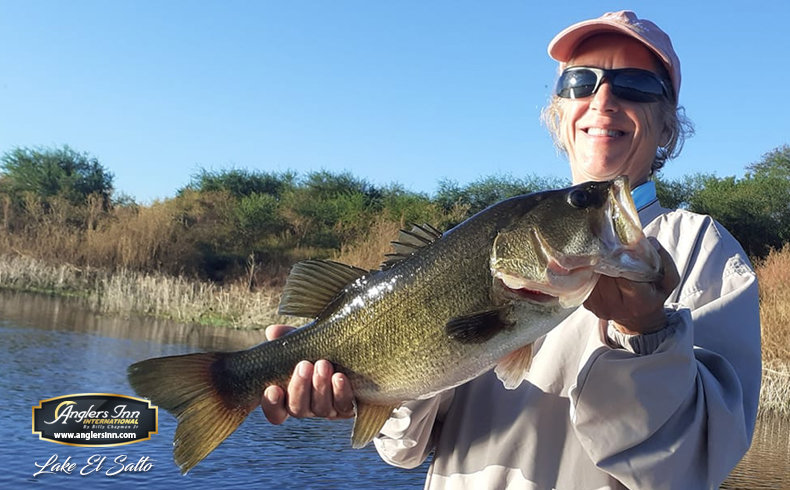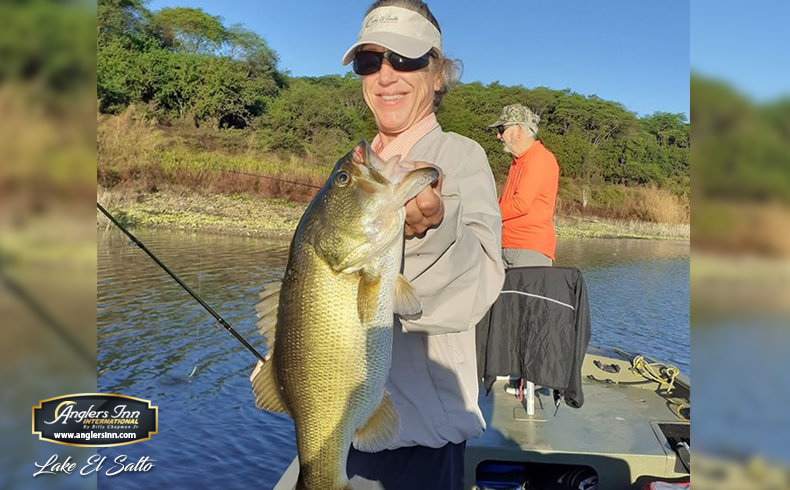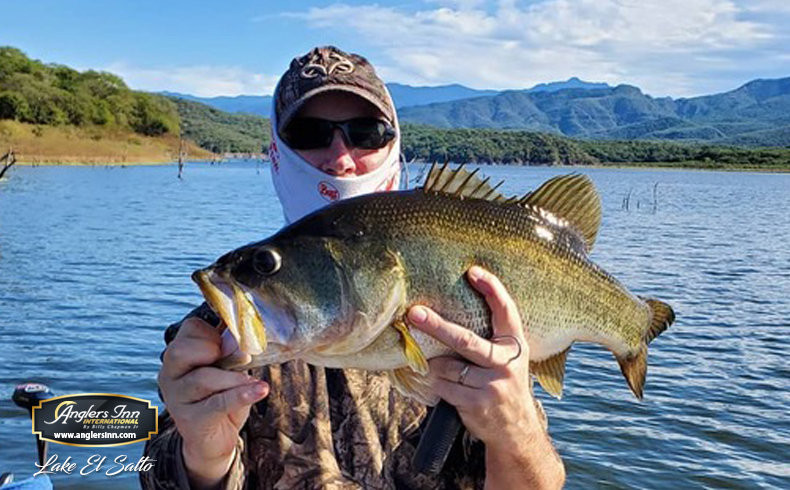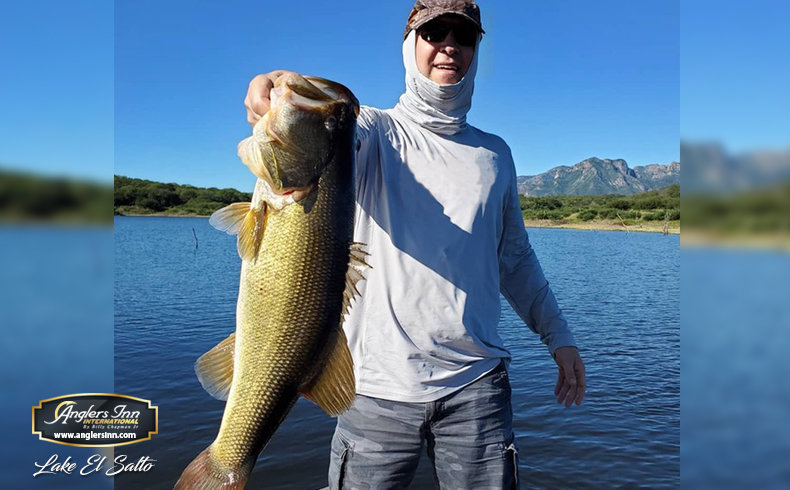 There is so much news to report this season that I don't even know where to start. As you've surely seen in a recent emailer and in the fishing media more generally, we debuted our new Idaho property, The Willows Club, with massive fanfare during the Big Bass Junior Championship at the end of October. We brought nearly 50 junior anglers from around the country to Lake Pend Oreille for a shootout and some great fellowship and the results exceeded our expectations. Everyone gave glowing reports about the quality of the fishery, the facilities and the service, and we're working hard to bring it back again next year, only bigger and better!
This incredible property in Northern Idaho is fulfilling my dream to establish an operation worthy of the Anglers Inn name within the United States – a place that you'd not only want to visit, but one where you'd want to set down roots as well. We offer a world-class marina, a gorgeous stone-and-timber lodge, home sites, and a breathtaking view of both the water and the adjacent mountains.
For all of the smallmouth devotees who've been bugging me to add brown fish to my repertoire of largemouths and peacocks, your wishes have been answered. This is trophy smallmouth country – they grow big and mean and they're relatively unpressured, so you'll be able to scratch that itch as much as you want. But the fishing doesn't end there – the region also has trophy largemouths that are even less pressured, big walleyes, hard-fighting northern pike and a variety of trout and salmon. You'll never want to leave. In most of my other operations and lodges, if the hard core angler's family didn't like to fish, they were just out of luck. There was little reason to bring them. This lodge shifts that paradigm. While the angler fishes, the rest of the family can engage in a variety of water sports, ski, go "glamping," play golf or ride the hundreds of miles of trails. There are also world-class restaurants and shopping nearby. If you want to fish all day, that's certainly fine, but it's also possible to load the boat before everyone else gets up and then join them for a host of other activities.
All of this is less than 90 minutes from an international airport. You'll feel like you've gotten away from it all, but it's still easy to access – and you'll be treated to the familiar Anglers Inn way when it comes to service.
As you may have seen in another recent emailer, I'm expanding my Amazon operations going forward, too. I took an intrepid group of longtime friends to a new fishery in September to chase wolfish, payara, peacocks and other toothy critters. What we found was a first-class lodge with trophy-class fish. We landed wolf fish nearing 30 pounds, payara that hit the 30 pound mark, and various other species in abundance, and we only expect it to get better as we adapt our advanced angling techniques to what has up until now been primarily a live bait fishery. The guides were amazed at some of the tackle and presentations we showed them, and we feel like we only tapped the surface of what this unique river has to offer. I've reserved prime weeks for next fall, so if you want to get in on some of this action before it gets too popular, call me now and I'll give you the details.
Of course, I also still have the best houseboat, the best guides, and the best tributaries on the Rio Negro fishery, the traditional trophy peacock waters. My boat is super-fast, luxurious, and has quality bass boats with Humminbird electronics and Minn Kota trolling motors. No one else offers that. I also provide just about everything you need in terms of tackle – rods, reels, line, hard baits and my "Amazon Tough" bag – so you can pack light and be sure that you'll have all of the necessities. My dates for this winter are almost filled, but we have a few spots left and we're rapidly loading up our 2020-2021 trips as well.
Now for the main course….Mexico, which has been the bread and butter of my operation for years.
Lake Picachos continues to excel. A pair of competent anglers can expect to catch 100 bass a day, and 60 or 70 is considered "tough fishing." We're starting to see a solid smattering of 7- to 9-pound fish, and we know that the days of consistent double digits are just around the corner.
Recently-retired Bassmaster editor (and Bass Fishing Hall of Fame inductee) Dave Precht came down early in the year and had the trip of a lifetime, and returned in October for more of the fun. After decades of visiting El Salto, he still loves the lake, but finds himself increasingly drawn to Picachos. "We were fortunate to find them hitting wacky Senkos and it was almost nonstop," he reported. "Fishing was not the same as last January, but still we managed to get 100 fish a day per boat. We typically started out with flukes in the shallows until about sunrise, then switched to wacky Senkos. Almost all the fish were right up on the banks, or within 15 feet of them."
"The guides liked white flukes, but we caught them on green pumpkin and watermelon red just as well," Dave continued. "We weren't deep in any Senko color, but the guides like watermelon red and pumpkin neon. Chartreuse tails were important. We had some good flurries fishing humps and channels with Texas rigged Senkos and lizards (green pumpkin or watermelon). There were scads of juvenile tilapia up on the water's edge, which is probably what made the bank bite so good."

Hanna Robbins of Virginia has been bringing big groups down to El Salto in January and May for a number of years, and a group of her regulars wanted to add the Picachos experience so they made a quick trip down in November and they weren't disappointed.
"The lake was completely full, with water going over the spillway," she said. "You can tell that all of that flooded cover is going to make for a great spawn and it pulled lots of fish up to the bank where they were feeding voraciously."
She reported quality bites on 1.5 sized square bill crankbaits, Berkley Warpig lipless cranks, 3/8 and ½ ounce spinnerbaits and some Whopper Plopper action in the mornings, as well as on a variety of soft plastics.
"The last afternoon we got on to an incredible deep bite, too," she added. "We had three boats sitting side-by-side-by-side slinging crankbaits like Berkley Dredgers as well as Carolina Rigs and everyone was getting bit every second or third cast. The overall quality was better than we'd gotten shallow, with a few 6- to 8-pounders mixed in. That's what's so amazing about Picachos, the sheer variety of the bite. The service is everything we've learned to expect and appreciate at El Salto, just in a different setting. I'm heading back to El Salto for a week in January, but increasingly my friends are requesting combo trips to get the best of all worlds."
At El Salto, the lake never reached full pool, and our guides have dialed in the various patterns quickly – thanks largely to their decades of experience. The sheer number of 5- to 9-pound fish show that the lake is as strong as ever, and just when you're not expecting it a 10 or 11 will eat your lunch.
Tom Lawson of Texas had a 10-08 on his last trip to El Salto and he keeps coming back. "I have been lucky enough to have made numerous fishing trips to seven different lakes in Mexico and have stayed with a variety of operators. I have also fished in Brazil and Venezuela. Anglers Inn stands at the very top of these operations. The quality of accommodations, great food, and especially outstanding service is way above all the rest." This fall he took a combo trip, his first time at Picachos and second at El Salto.
"My guide at Picachos was Alberto and my guide at El Salto was Aaron," he reported I fished alone. In 2 1/2 days at Picachos I caught 160 fish. Most of the fish were caught on a 1/2 oz. chartreuse/white spinner bait, a Pop-R, or a 3/4 oz. chrome/blue One Knocker lipless crank bait. The largest was 5.50 pounds on the spinnerbait, but I caught a lot of fish in the 2-4 lb. range. The fish wanted a SLOW retrieve.

"I caught 86 fish at El Salto," he added. "Nearly all of them came on an 8" watermelon/red lizard. I tried many different baits but the lizard with the tail dipped with garlic/chartreuse dye was , by far, the most productive."
Erik Fisher of Arizona came to El Salto for the first time and caught fish up to 7 pounds on a variety techniques, noting that "the bigger fish were near trees and in hyacinths closer to the shore." He caught big bass and black/chrome ¾ ounce lipless baits, a white Rico, and both big Senkos and watermelon/red lizards. "Make sure you use a chartreuse garlic dip on the tail," he advised. He also noted that he got far fewer bites when using braided line with his soft plastics, and recommended fishing fluorocarbon. We have many guests with differing opinions on line choices, but many firmly believe that at times when the bite is a little finicky, a clear line will garner more strikes. Just make sure that you use 17-, 20- or 25-pound test to avoid those heartbreaking breakoffs.
Gary Grinzi of California came back for the second time with his brother-in-law, who called it "the trip of a lifetime!"
"We want to come back next year," Gary reported. Fishing with Juan they caught fish on watermelon Senkos, black and blue Power Worms, 8-inch lizards and bone or shad-colored, but their 8-pound class bites came on a white and chartreuse Chatterbait.
Richard Mathews of Kansas also came for the first time and averaged 70 fish a day up to 9 pounds. The bigger fish preferred lipless crankbaits and topwater poppers, and their numbers baits were Senkos and white or chartreuse 5-inch swimbaits.
"Listen to your guide," he said. "Take two or three of each hard bait and three bags of your best plastics, and be ready to change up your speed of retrieval from fast to slow to get more bites."

Now he's ready to come back. "I've added the Amazon trip to my personal bucket list. Someday I may be able to fulfill that dream. Thanks Anglers Inn Lake El Salto. I had a mind-blowing time that I will always remember."
Prime dates at both Mexican lakes for 2020 are almost gone. Fishing has been exceptional, so I recommend blocking out your vacation sooner rather than later If you know when you want to come, please contact us as soon as possible to make sure you get your preferred time slot. As indicated above, you should also consider either a trip to Picachos, or a combo trip involving both lakes. Do you want to work on your flipping? Wear your arm out with topwaters? Find out what a glide bait bite feels like? This is the place to do it. You can literally expect to catch 100 fish a day if you are even semi-competent, and you can do it just about any way you want. Bring pounds and pounds of plastics because it's possible to decimate even a healthy supply. It is only going to continue to get better. We've only tapped a small portion of its potential.
Picachos is just 55 minutes from the Golden Zone of Mazatlan, so it's even perfect for day trips, but for you hard core guys, if you can't decide which lake to visit, a combo trip is the way to go. Our new dining room sits right at the edge of the lake and you'll be tempted to make a few casts between sips of your margarita.
Remember, our goal is to make your trip as hassle-free as possible, and one step in that direction is that we now have loaner rods for everyone to use at no cost. Thanks to our newly-developed partnership, our lodges now have a varied supply of St. Croix rods. "They made fishing pure pleasure," said one recent guest. These technique-specific rods rods are the real deal, folks, and we are committed to giving you the best possible tools to land that fish of a lifetime. You don't need to travel with a heavy and burdensome rod tube anymore if you don't want to. Both lakes have an ample supply ready for you to use. We're seeing fewer and fewer guests bringing their own rods. With the St. Croix sticks tailored to specific techniques, and available in a wide range of lengths and options, so really can't go wrong…and it makes packing much easier to just bring your reels and tackle.
I personally host Amazons trips on record-class waters and fishing has never been better. If you're a serious angler and you haven't been, you owe it to yourself to chase these mean suckers. And if you've been before, but not with me, I want to show you the Anglers Inn Way down there – everything is first class.
We have the most luxurious boat available, along with chefs and staff who've been trained in the Anglers Inn way. We provide an "Amazon Tough" bag to every customer and it's filled with all sorts of things like insect repellent, sunscreen and the proper hat to make sure that you don't miss out on any part of your trip. As with Mexico, we provide quality St. Croix rods and we have Abu-Garcia reels with braided line, as well as all of the right baits for the current conditions. Once you're in the jungle there's no tackle shop or mail order outlet, so we want to make sure that your trip of a lifetime is fully stocked.

---