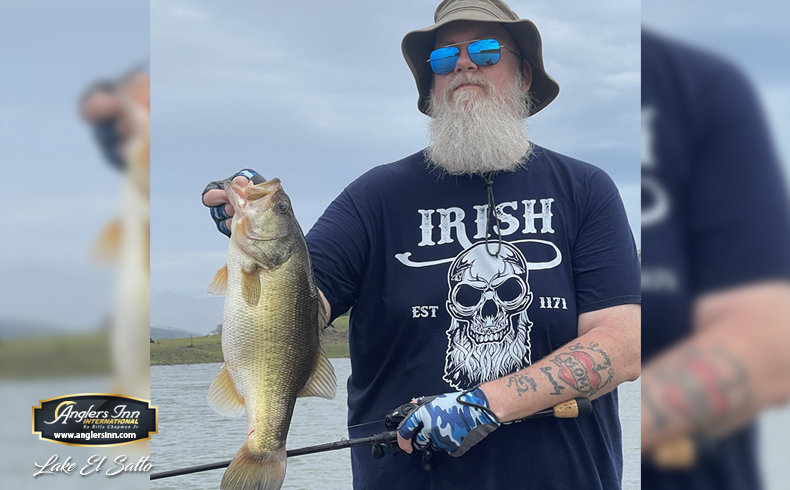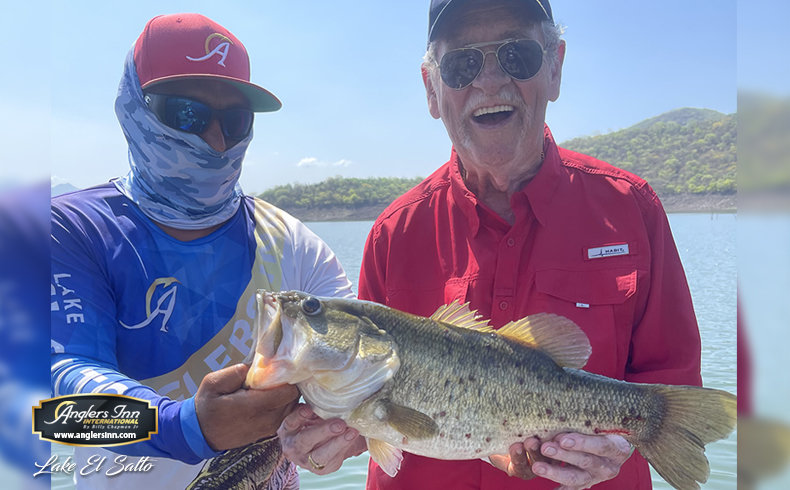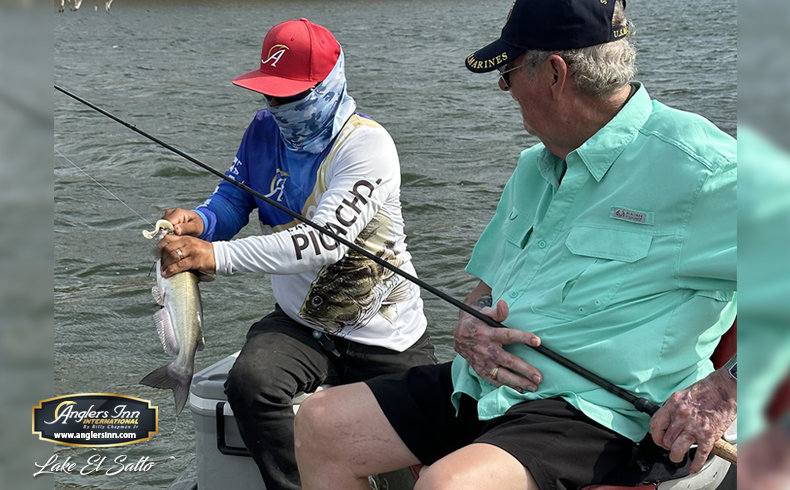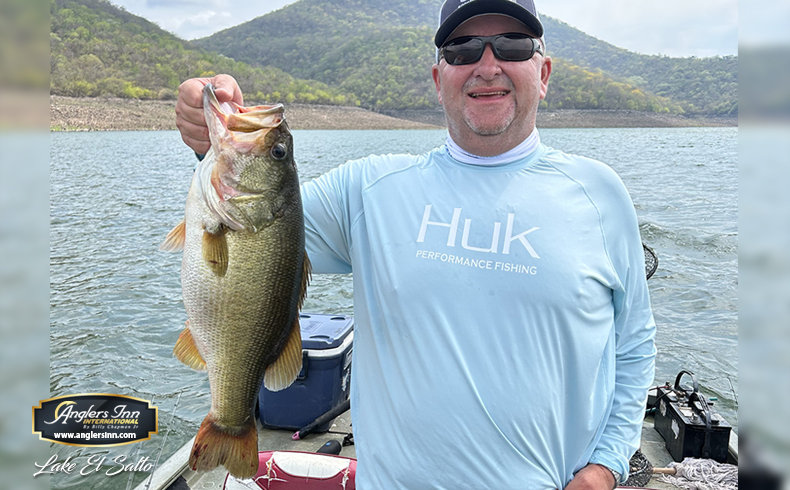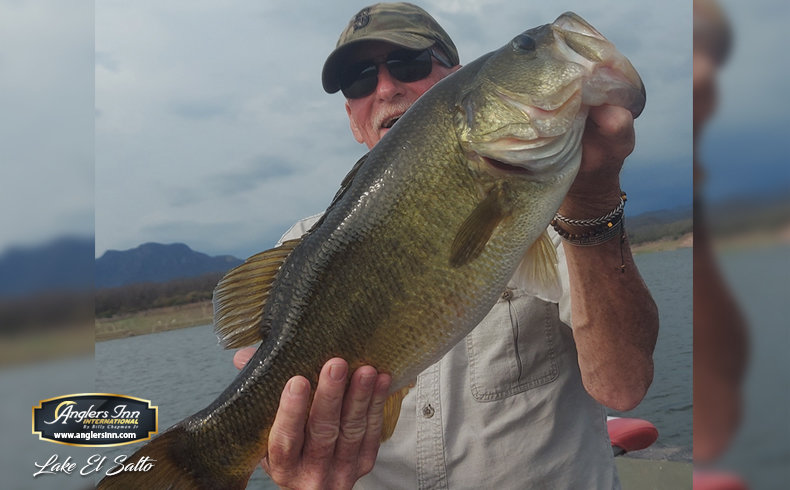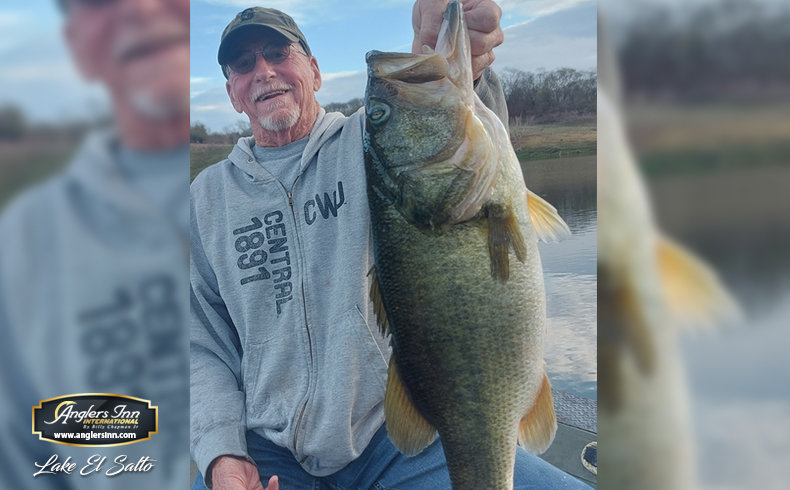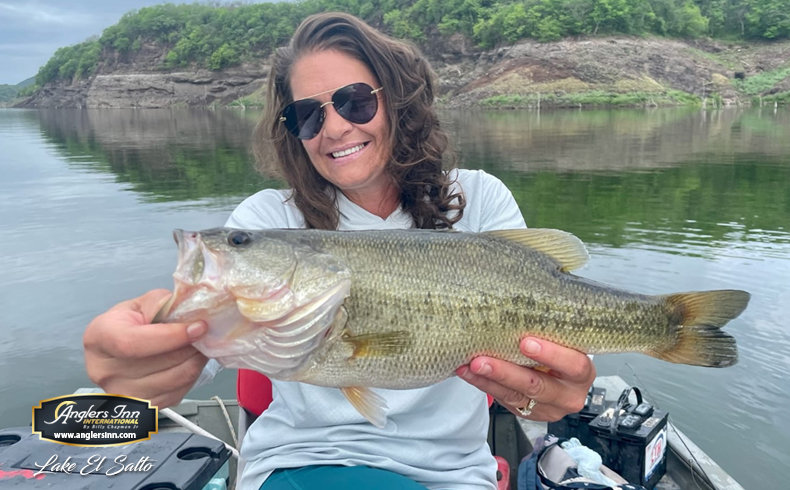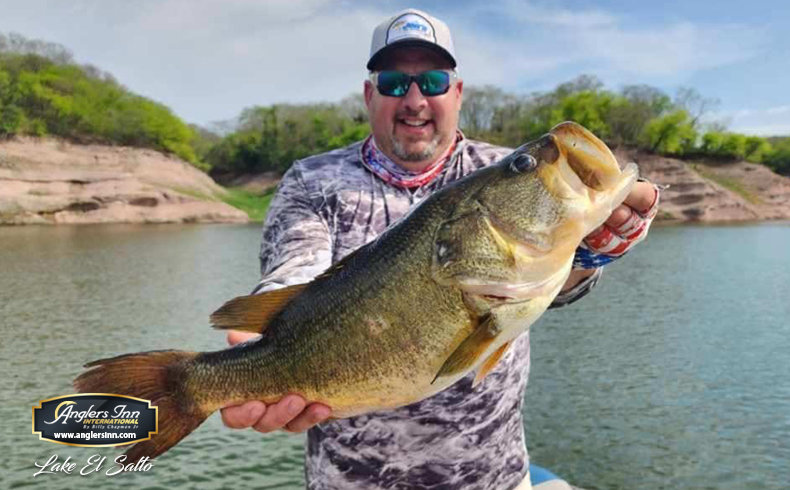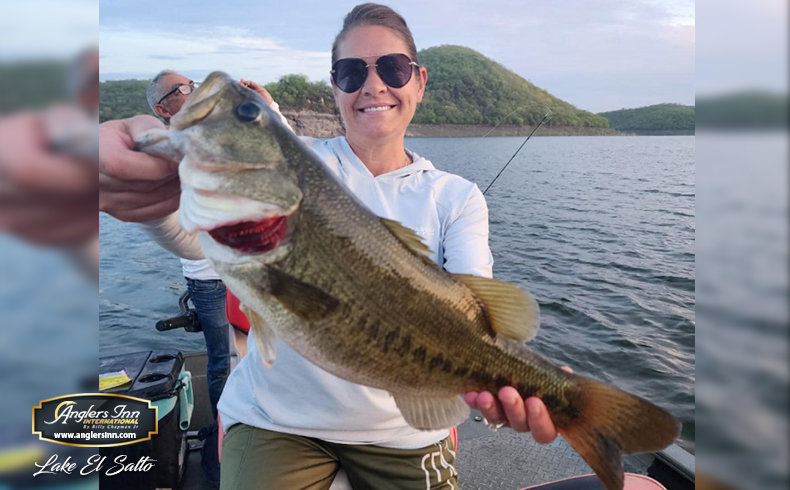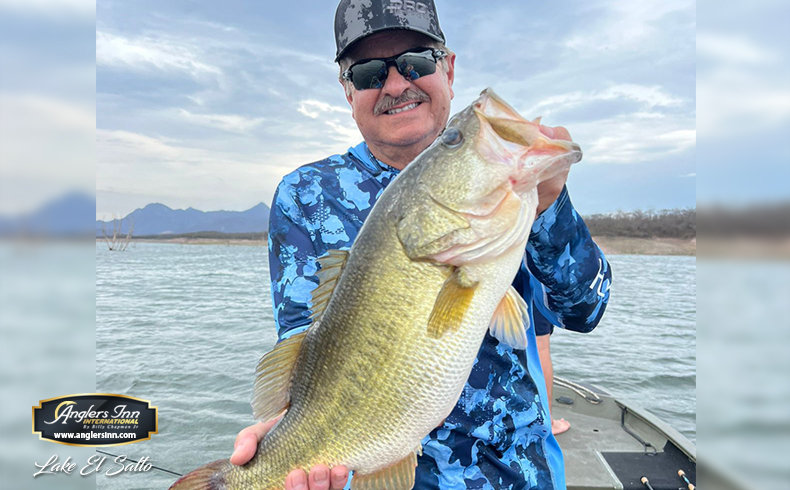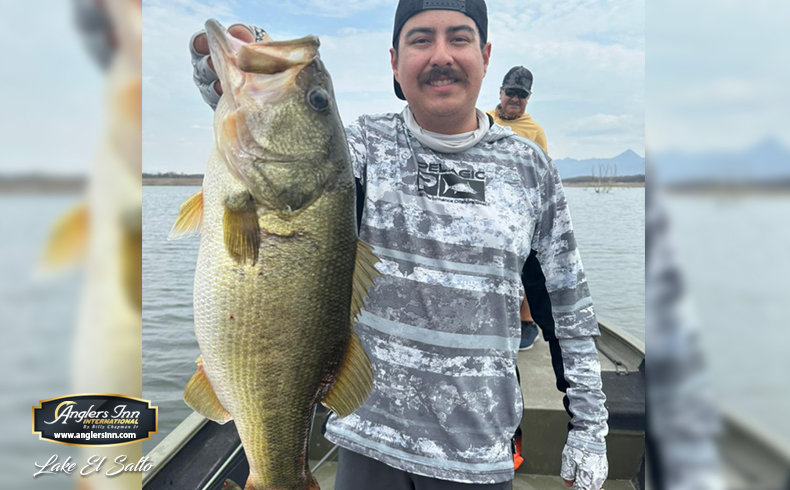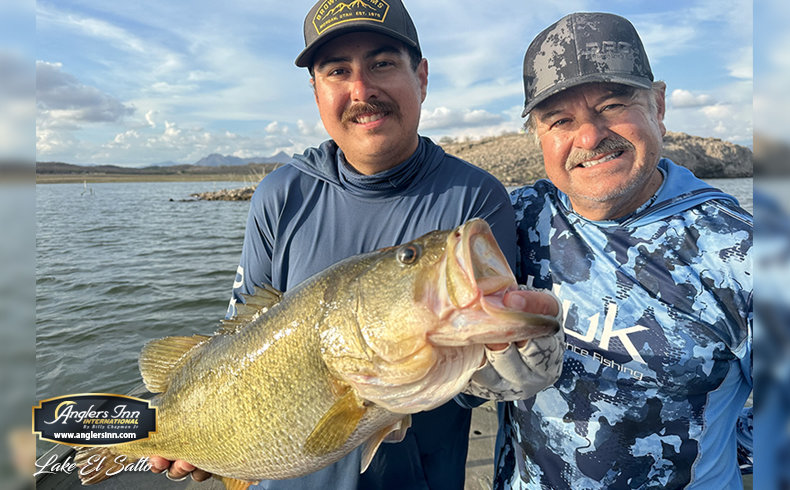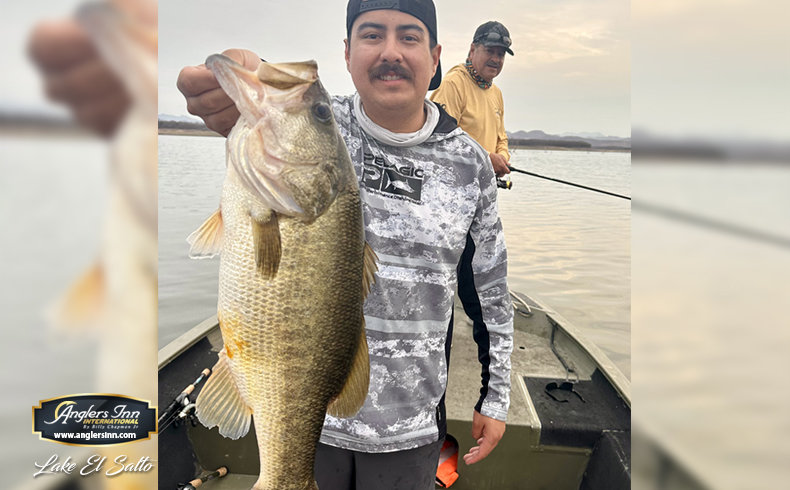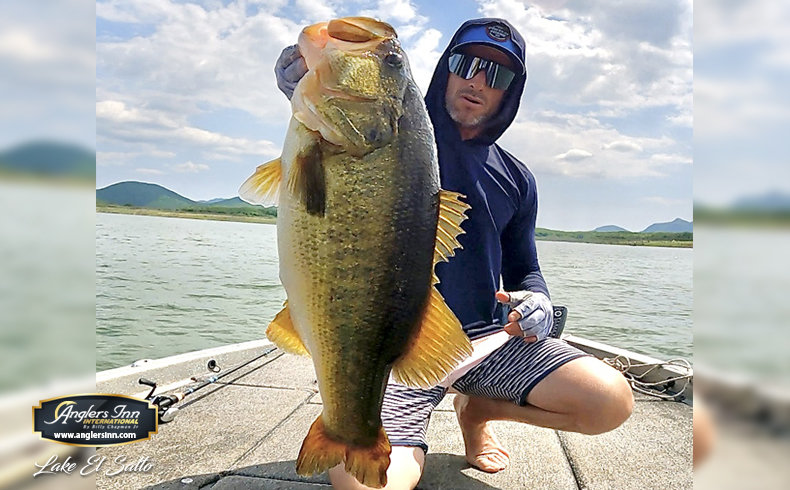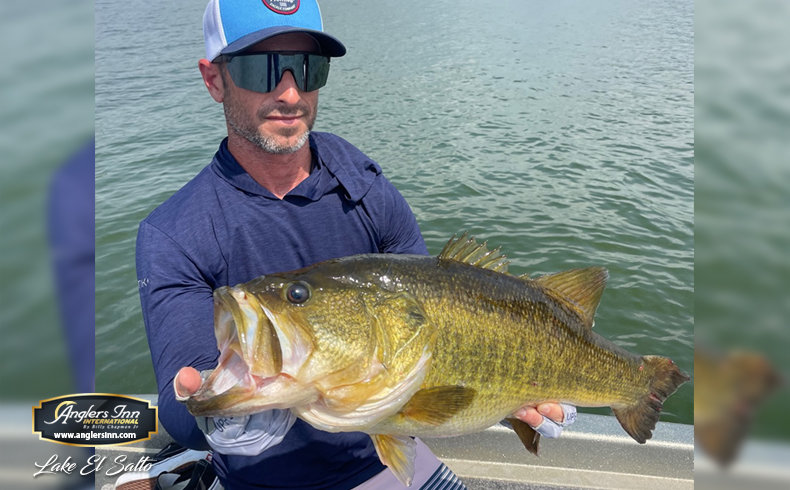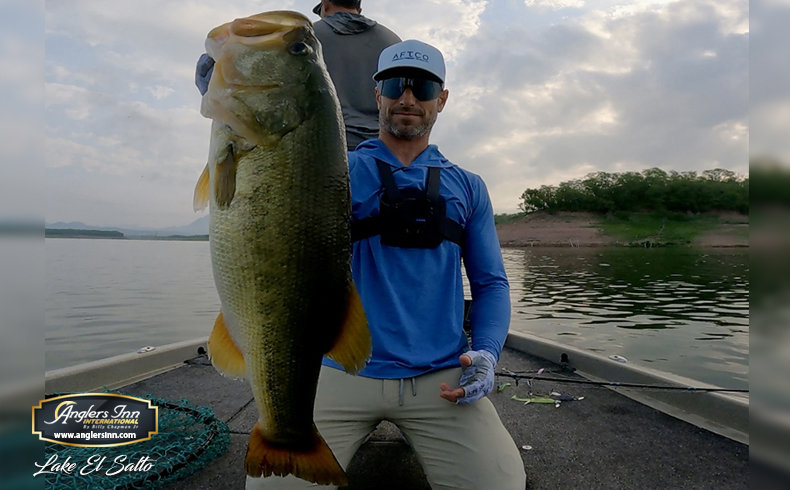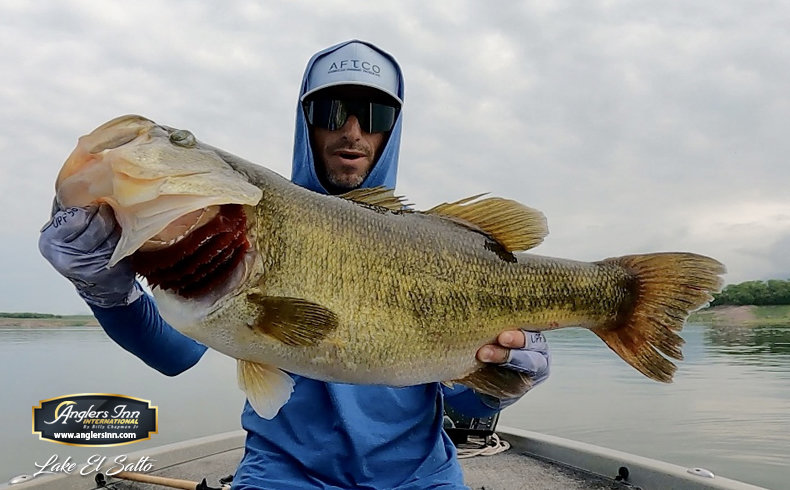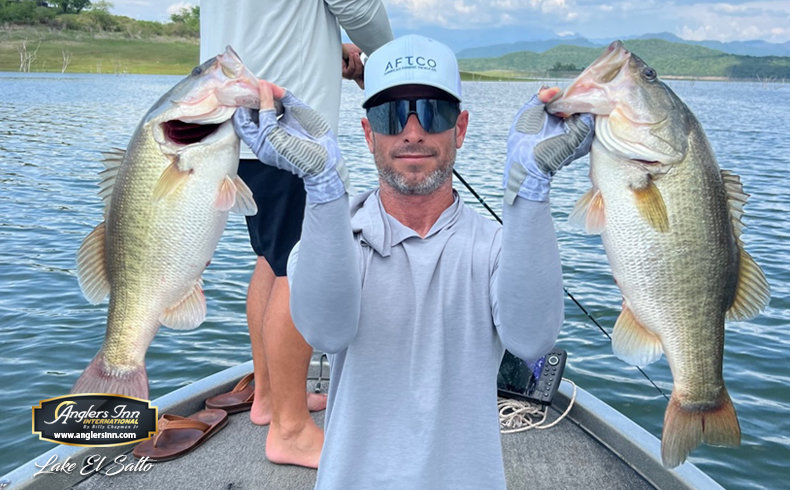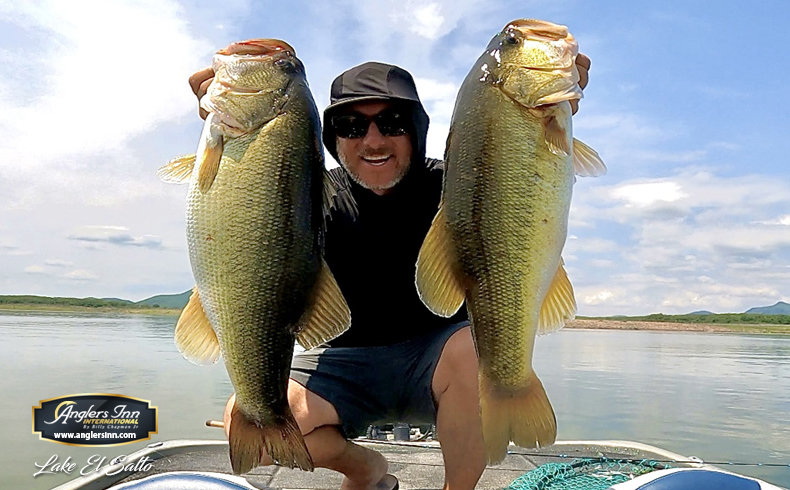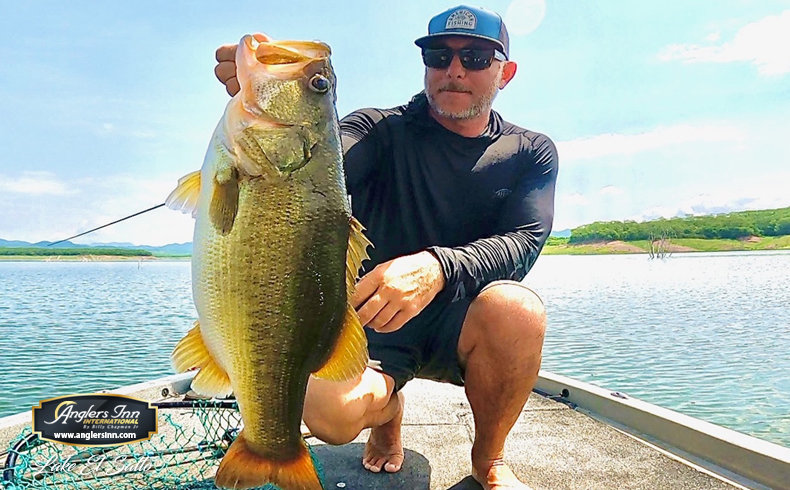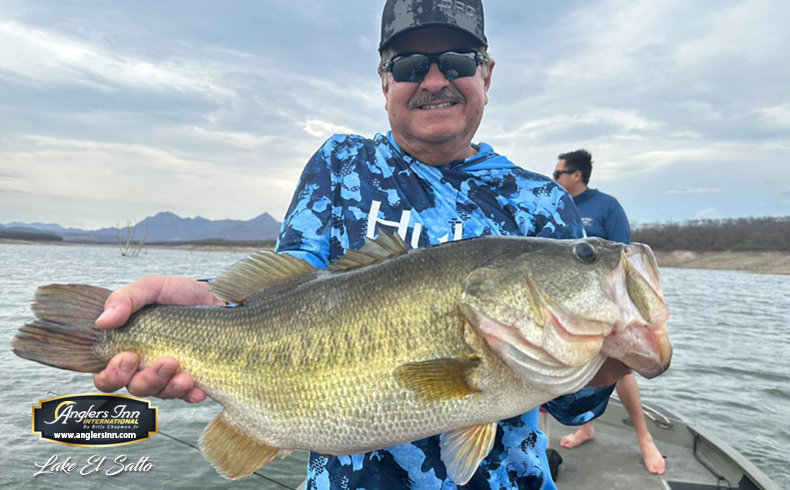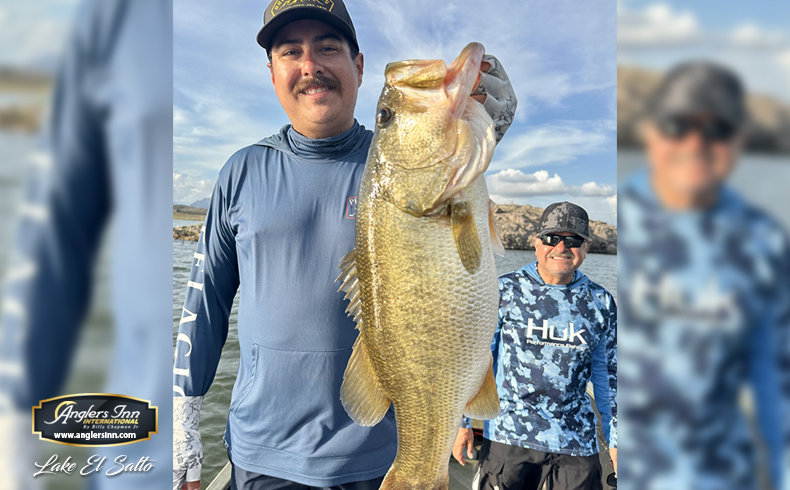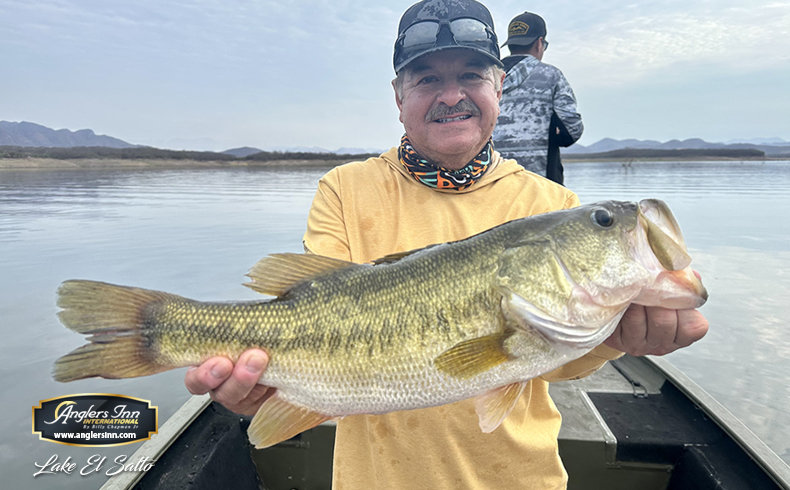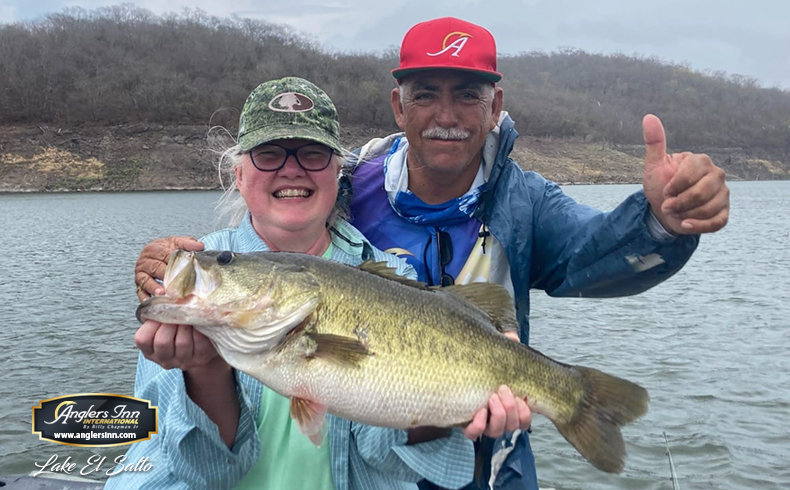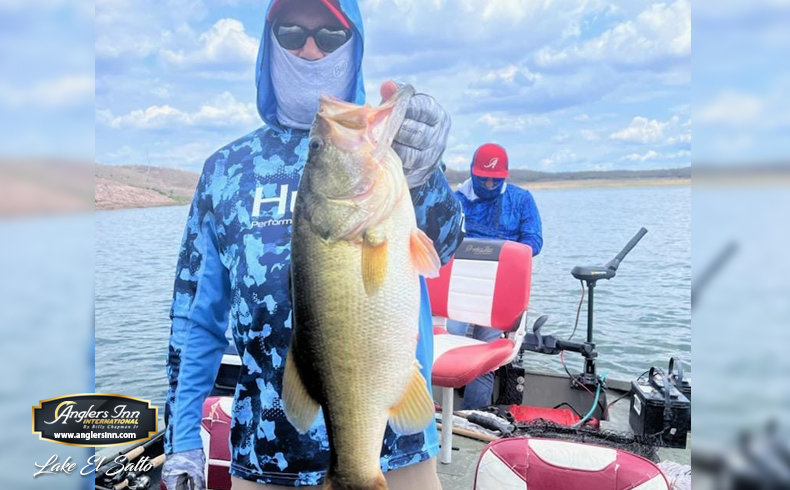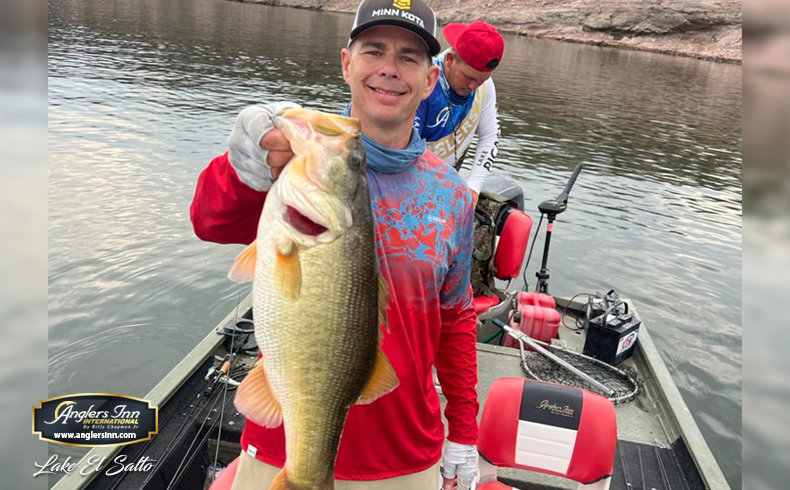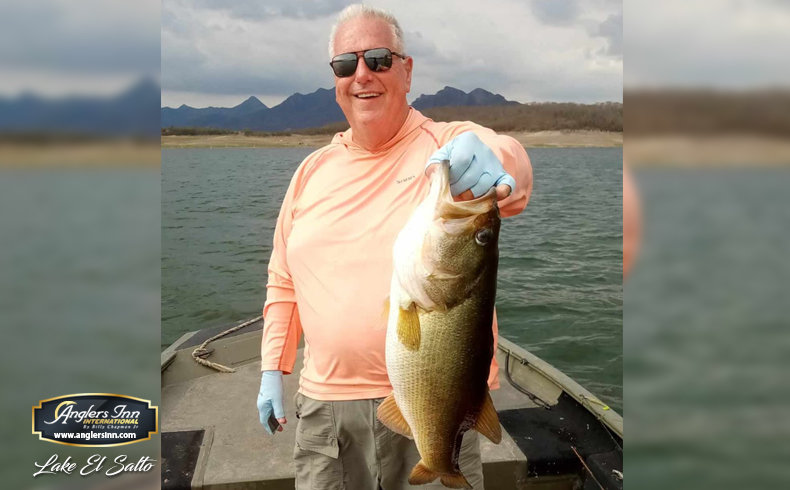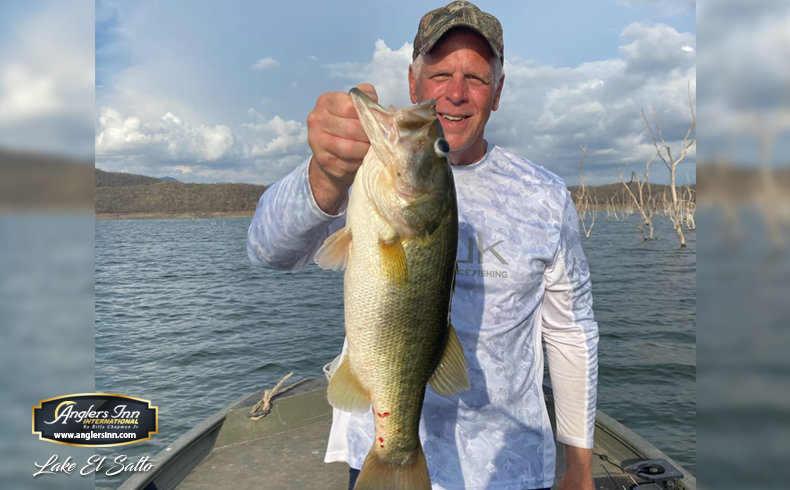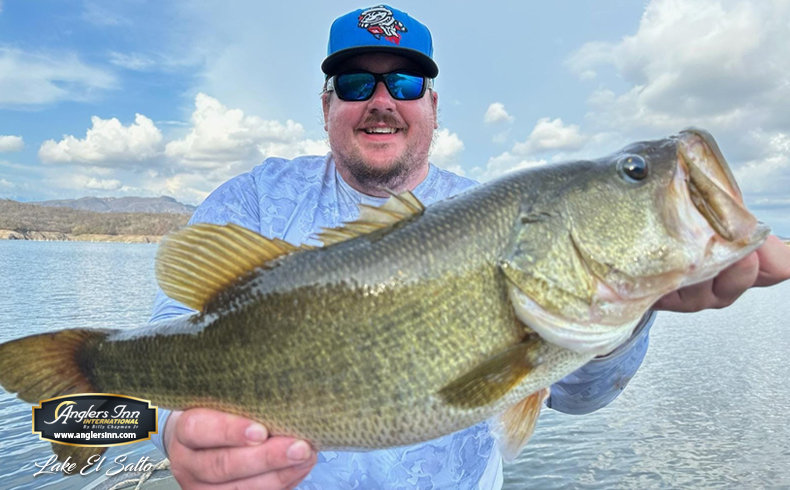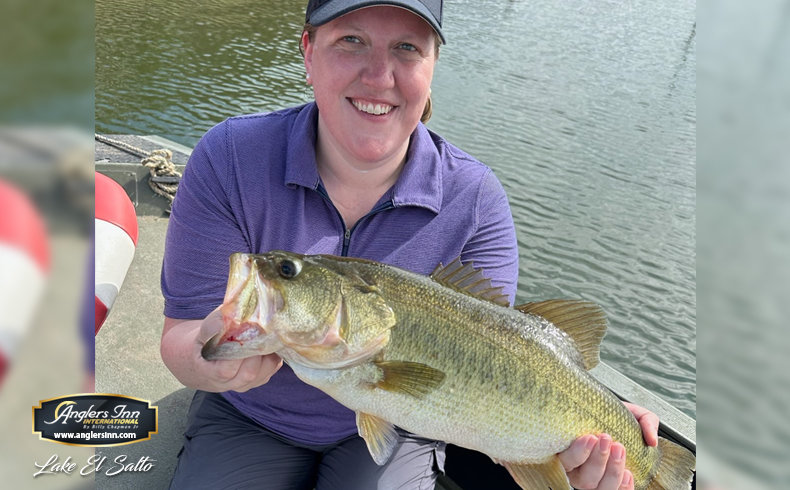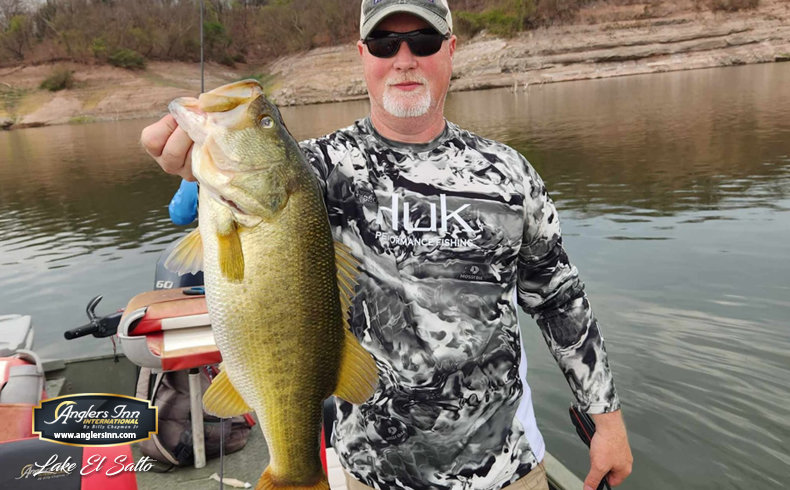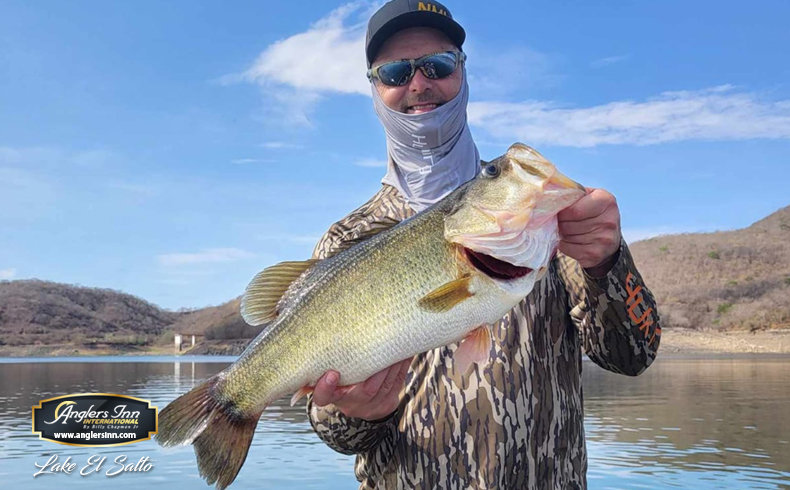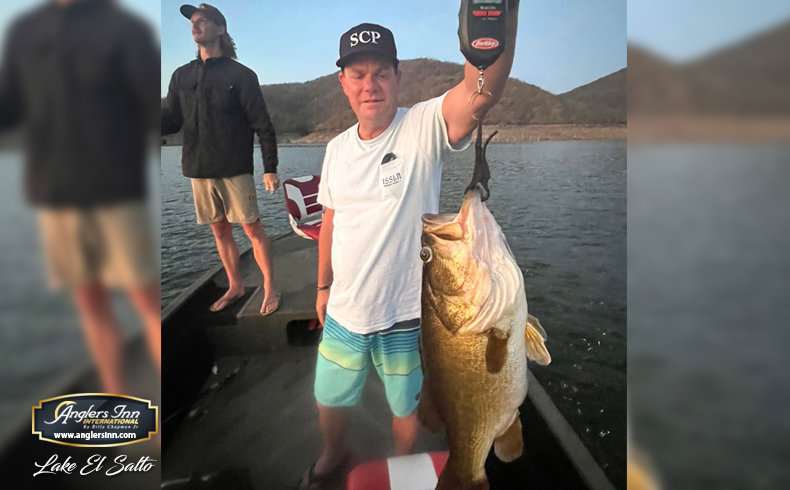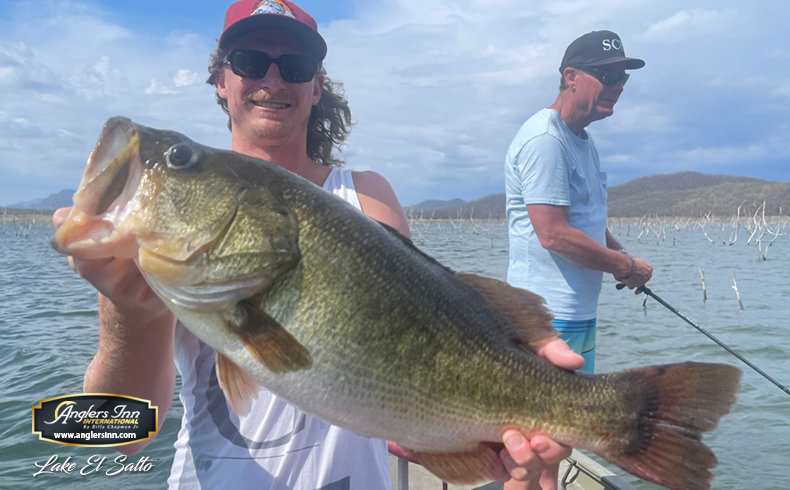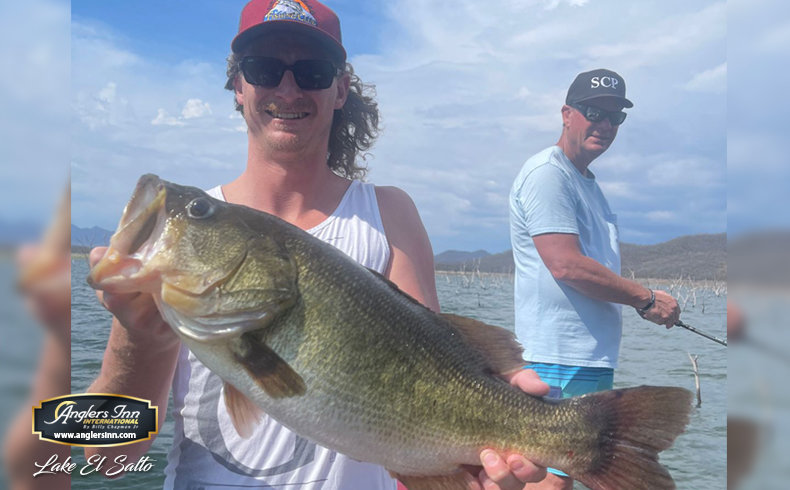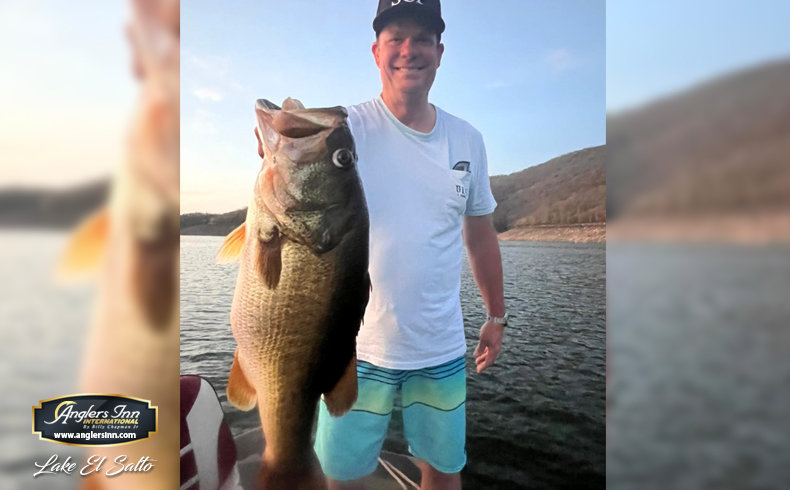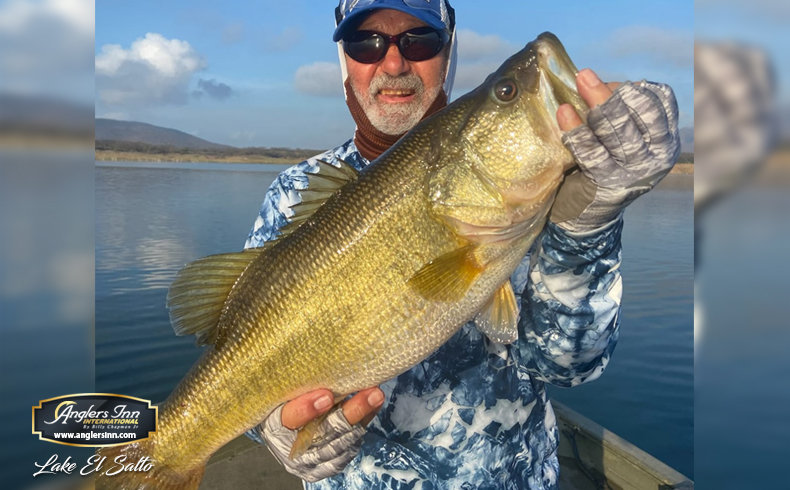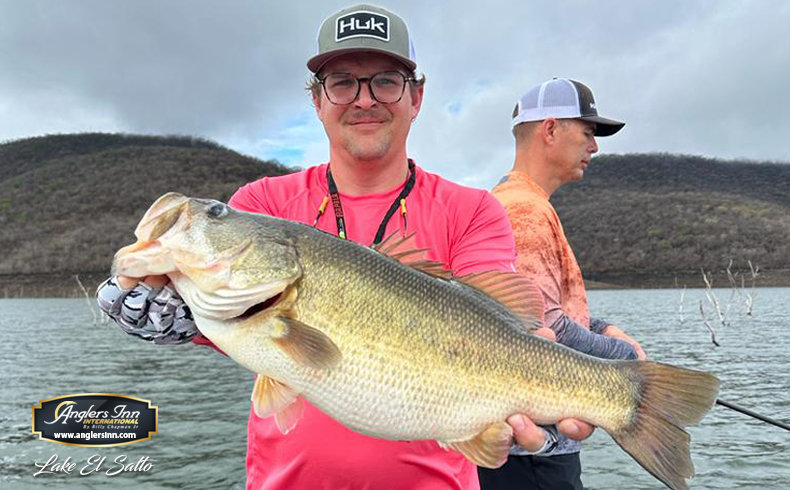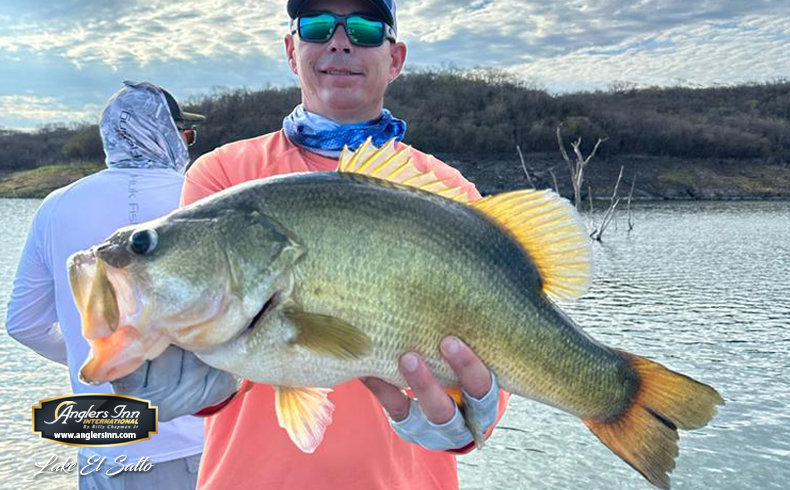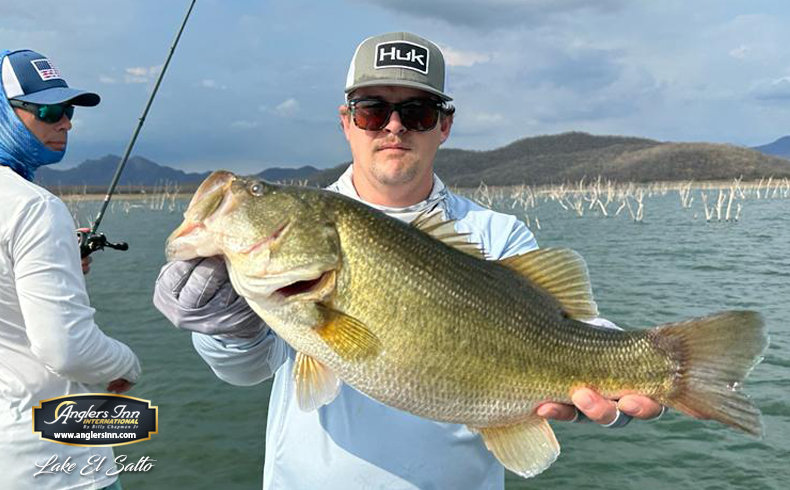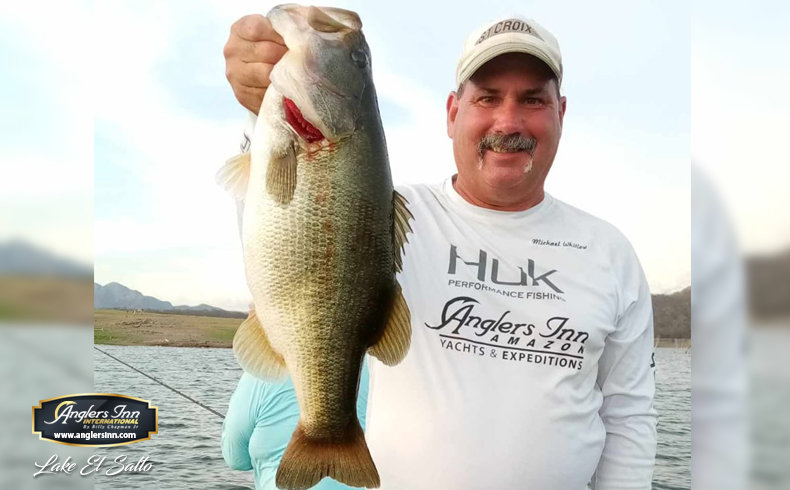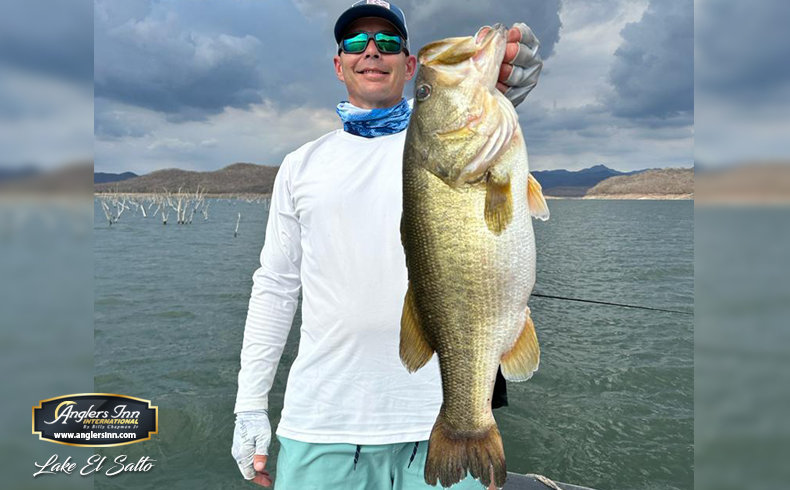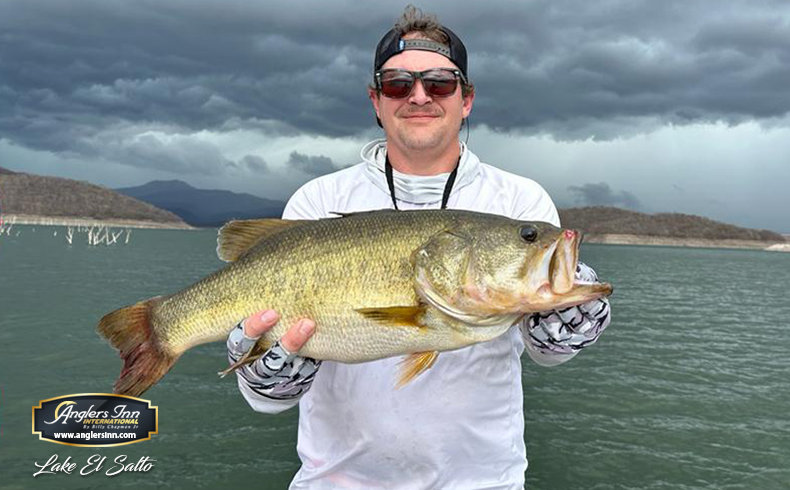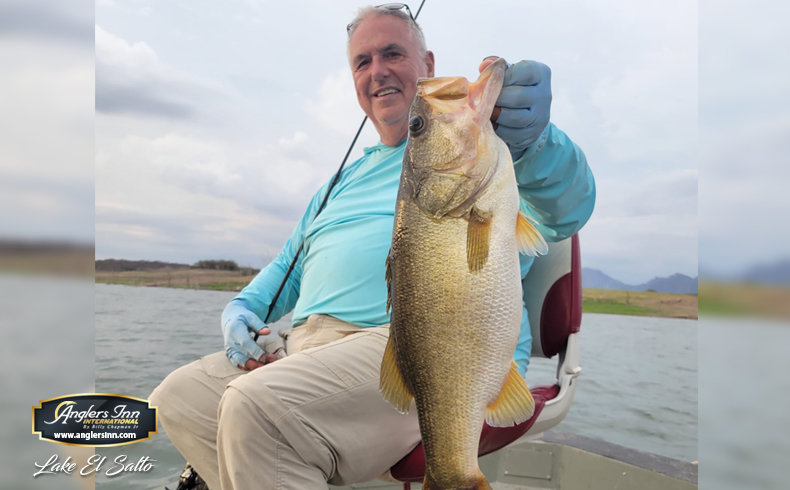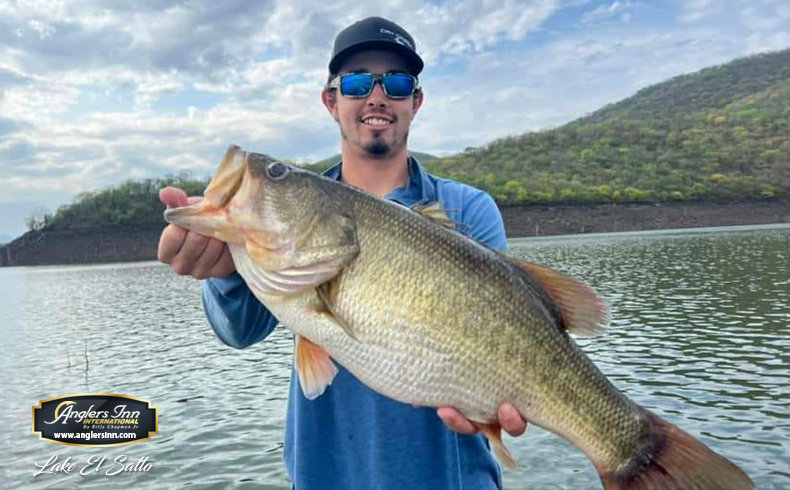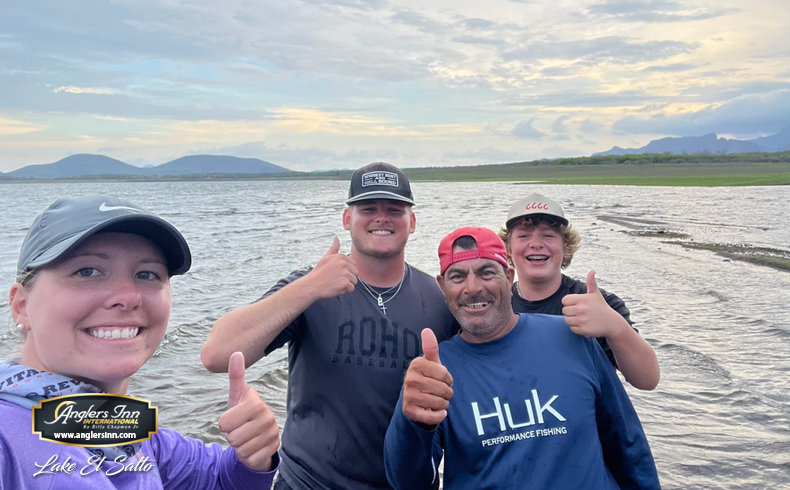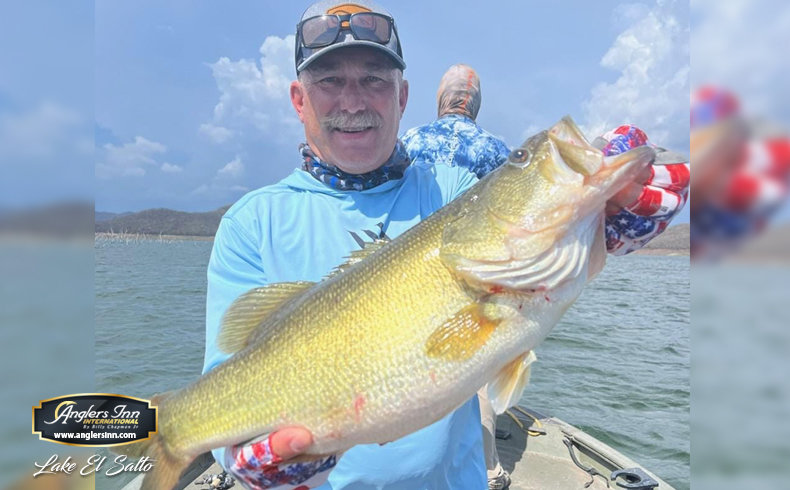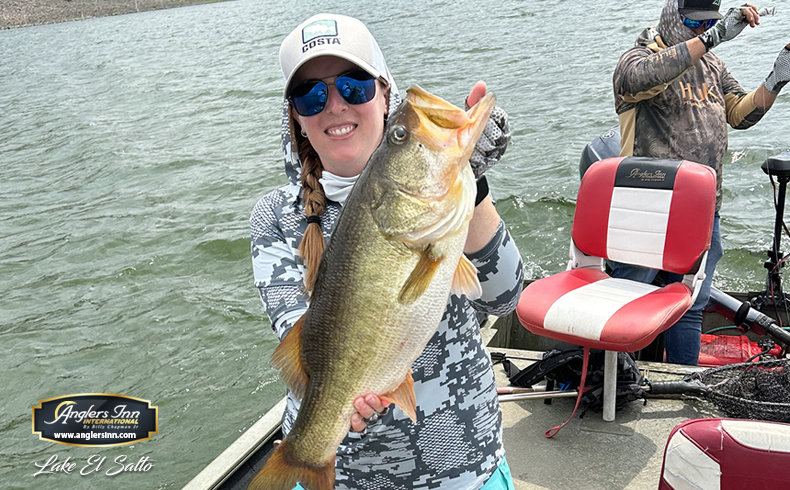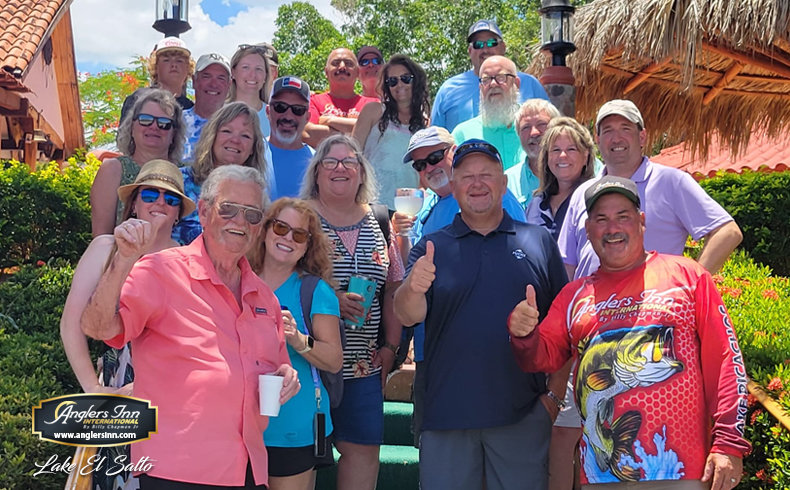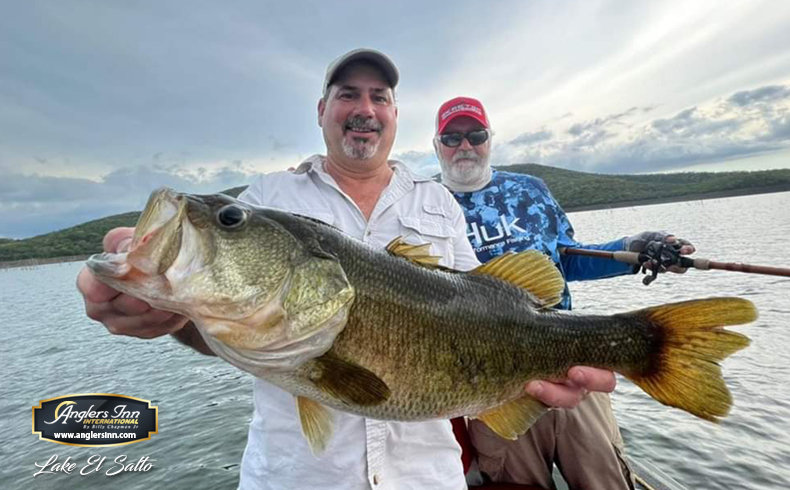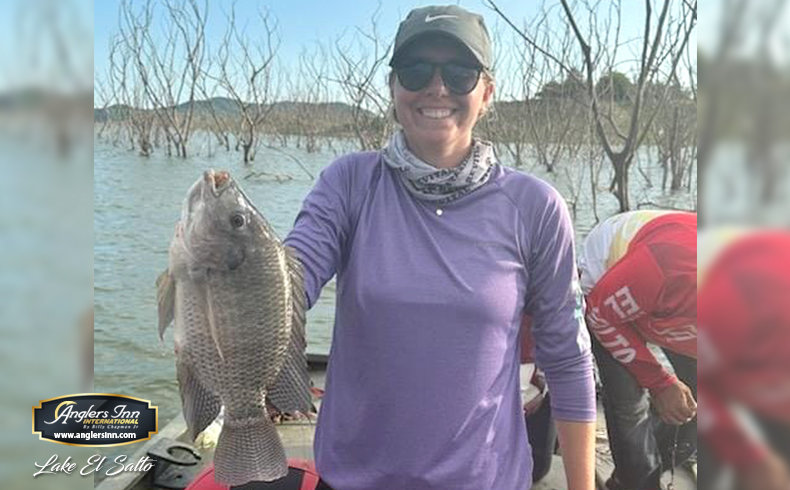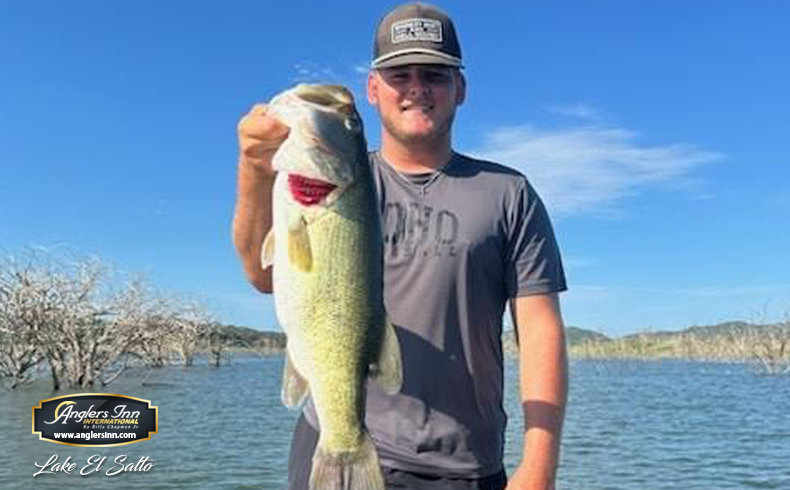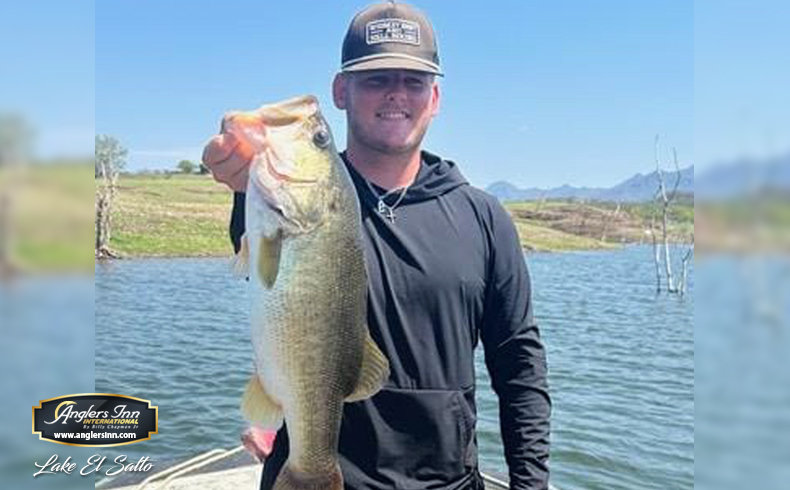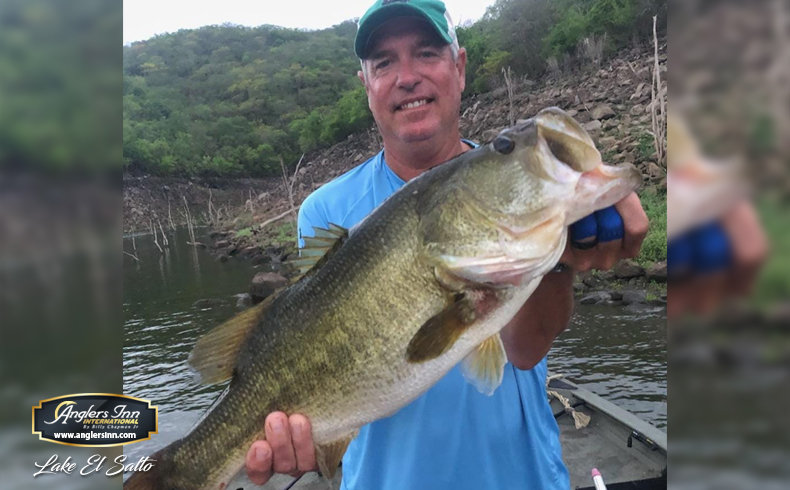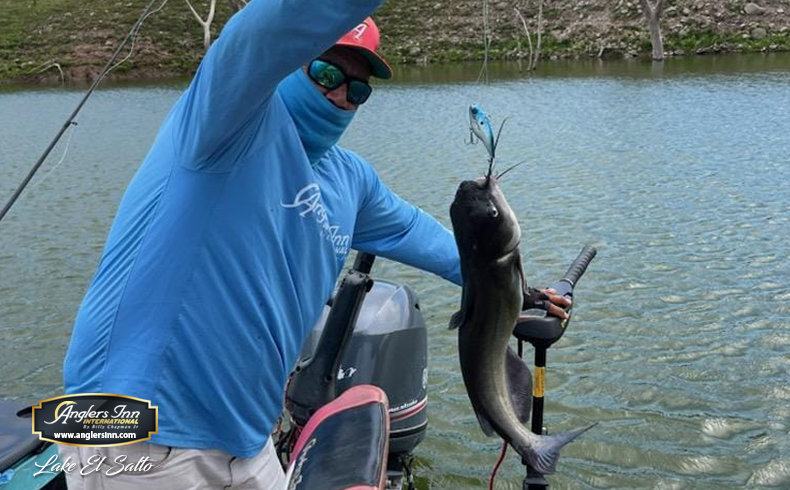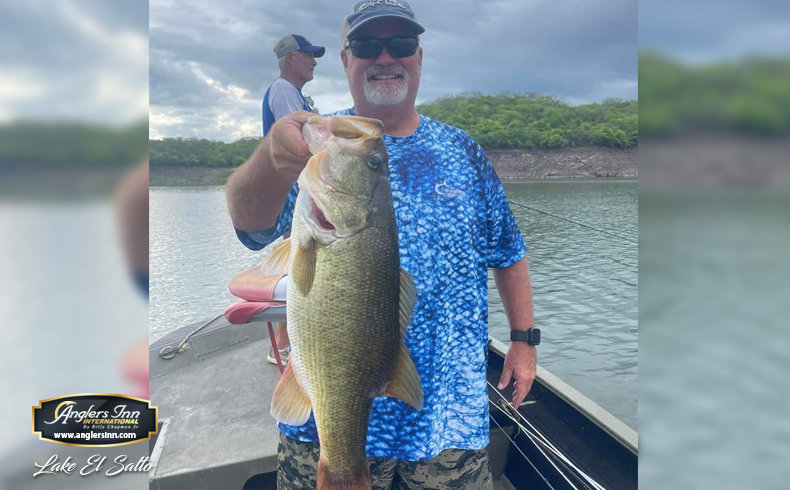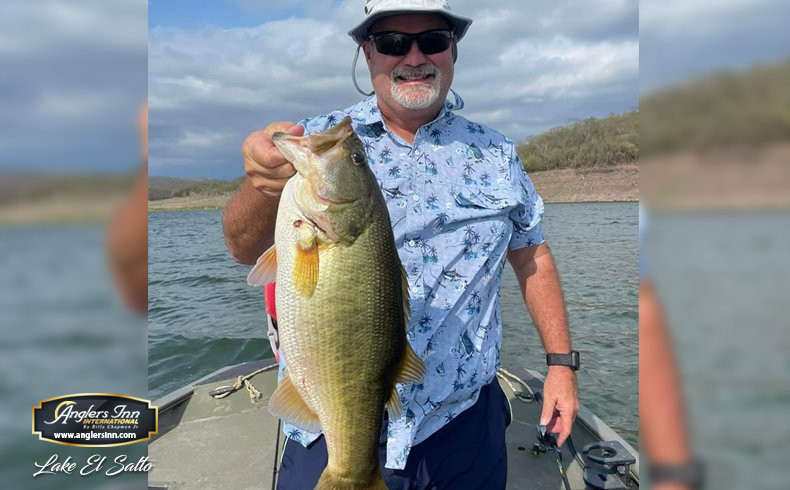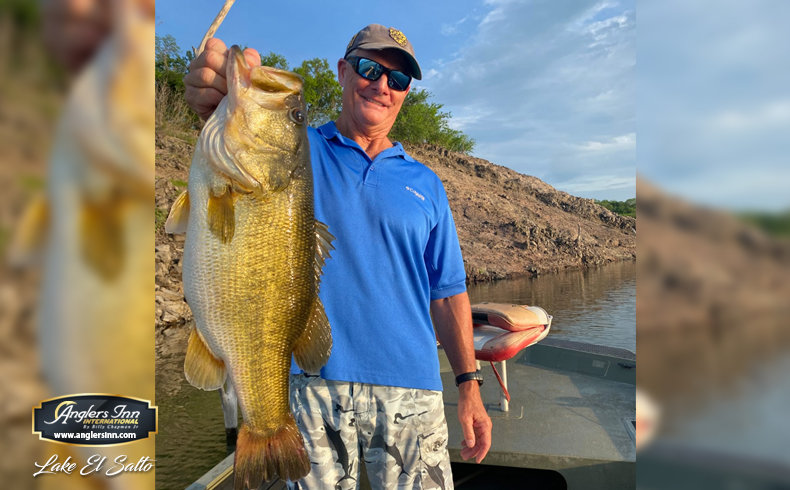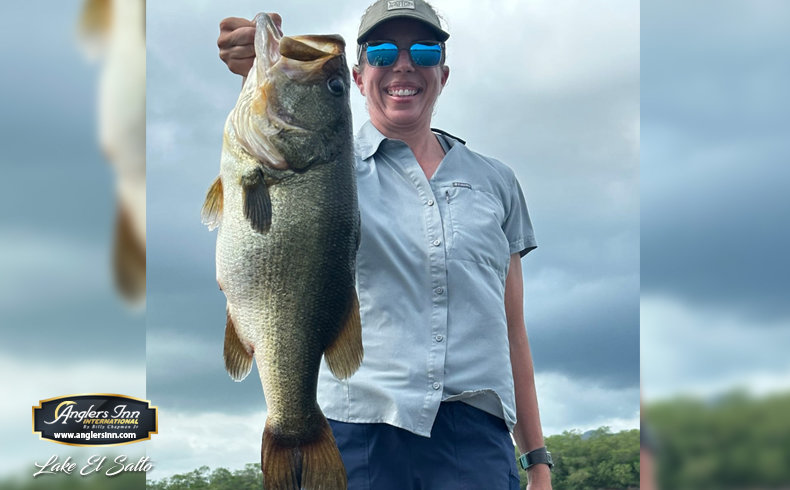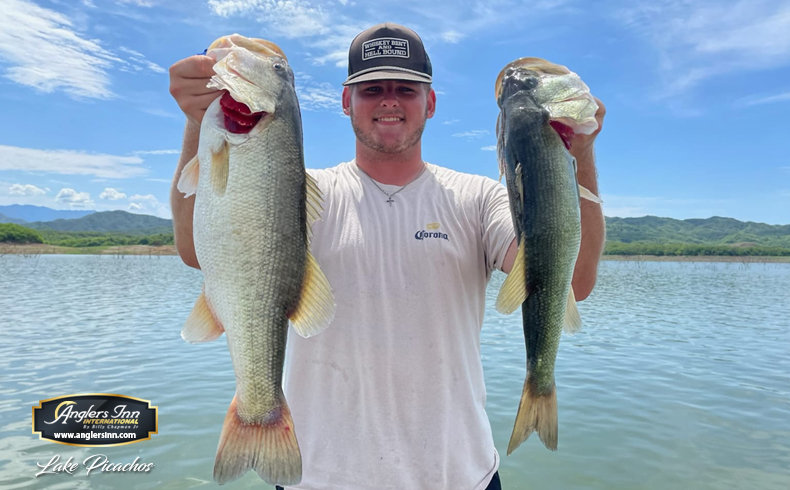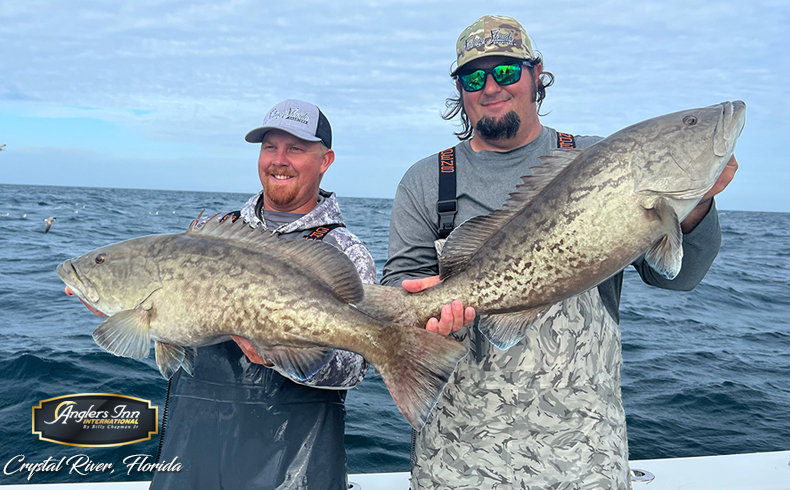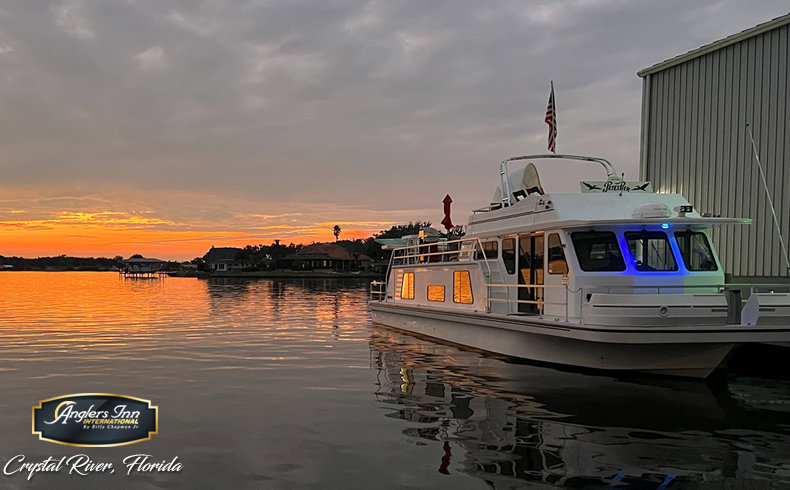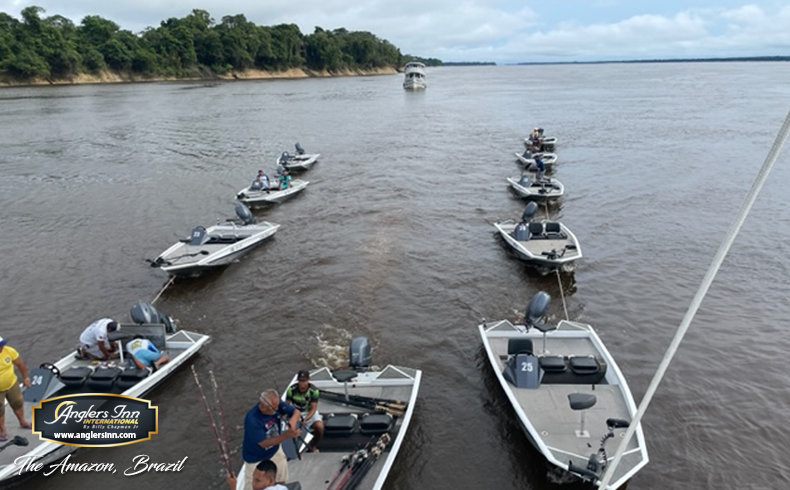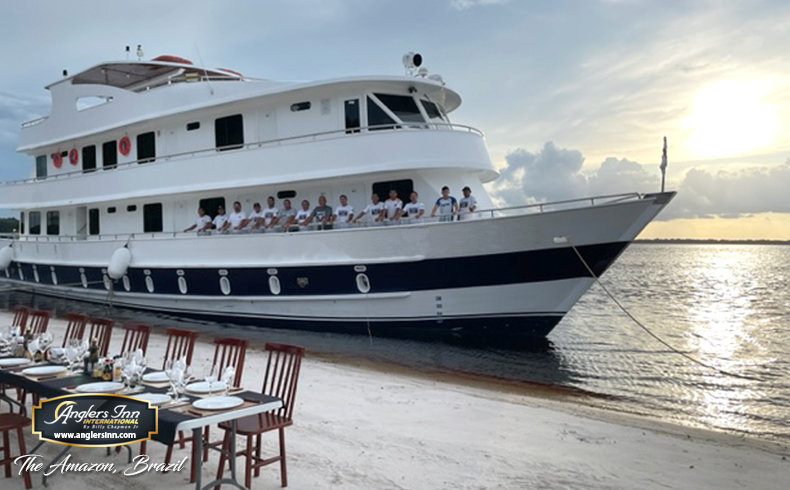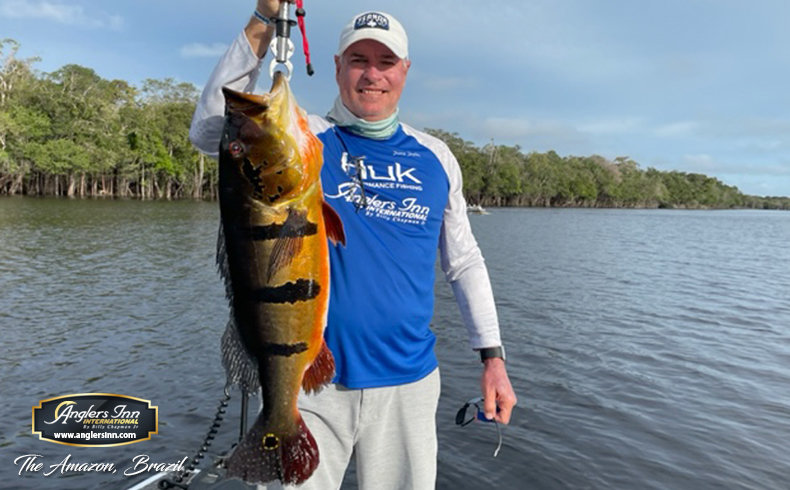 Wow! What a year and what a July! Guests at Anglers Inn's Lake El Salto and Lake Picachos were treated to an amazing closing month for the 2022-2023 season. We're now catching up on a little time off and then getting busy preparing for the coming season that opens in just weeks but a recap of July will certainly set the stage and raise the anticipation for October.
July is hot, for both the weather and the fishing. There were occasional reports of wet weather but nothing to dampen the fishing. As always, we anticipate the August and September monsoon rains will replenish the lakes with water and nutrients making for another great season of bass fishing.
The most productive baits did not change and a look back at last October indicates these same baits will be best this coming October. Try to act surprised as you read this list: watermelon Senkos, black/blue 10-inch PowerWorms, shad colored 4- to 6-inch swimbaits, 6- to 8-inch watermelon lizards, deep cranks, shallow cranks and topwaters. St. Croix's Bass X rods are available at the lakes for free use for Anglers Inn guests.
From our July Lake El Salto guests' reports
William (Lloyd) and son Christopher Hennessey returned to El Salto for some hot July action. It was the sixth trip with Anglers Inn for Dad, the third for Christopher. Their biggest bass was just shy of 8 pounds. The father/son duo relied on green lizards, black and blue PowerWorms and swim baits targeting points and flats. Proclaimed the elder Hennessey: "Best bass fishing around. The guides and household staff are super!!"
Rodney and Heather Reed report that the deep crank was the money bait recording an 8 pounder. Fishing mostly flats, the Reeds also presented watermelon Senkos and swimbaits. Rodney reported as he left the lake: "Great service team at lodge and guides. Can't wait to get back."
It was a personal best record that stood for 53 years. But on his July venture with Anglers Inn to Lake El Salto Jeff Dillion set a new PB bass tipping the scales at 10.32 pounds. Black and blue 10-inch PowerWorms and white swim baits were Jeff's go to baits mostly casting into flats. "This was my 3rd trip and I'm thinking I might want to do two trips next year," said Jeff "I love everything about Anglers Inn. Great service from an amazing staff. Beyond excellent food, totally perfectly prepared and delicious. There are excellent drinks and plenty of them. The fishing is world class."
Jon and Laura Blank enjoyed outstanding July fishing for their third journey with Anglers Inn. The big 10-inch black and blue PowerWorm was the bait of choice for their bigger fish, the largest weighing 8.32 pounds. Other baits that produced were 5-inch black and blue Senkos, white swim bait and a different bait for July, a white spinner bait with a white swim bait trailer. The fish were found on points, bluffs and the shoreline. Said Jon: "This was my third trip and we look forward to coming back again this winter!"
Mark and Derrik Palomo both were awarded personal best bass. Derrik's hawg weight 10 pounds 9 ounces while Mark's catch hit the scales at 9 pounds 8 ounces. They caught their fish on crawdad creature baits casting to bluffs. "We had some stormy weather but nothing to detract from catching big fish," said Mark.
Anglers Inn veterans Greg Glogow and Mark Parck returned to Lake El Salto for the second this year. Just like in January, the pair caught a lot of big fish and again, it was an Alabama rig the two were throwing. "What an amazing place Angler's Inn is... we spent another 4.5 days on the water,' said Greg. "Josh and I estimated we caught nearly 600 fish. We caught over 100 6+ pounders and our 5 best per day averaged just under 40 pounds with one day just a little over 40 pounds. Our biggest was just a little over 9 pounds.... just another amazing trip."
From our July Lake Picachos guests' reports
Our guests at Lake Picachos in July were a bit shy about sharing fishing secrets. But we know the anglers at the lake were highly successful even if they didn't take any pictures for us. Here's a typical double, on one lure, that is pretty much expected by visitors to the lake. Senkos, swim baits, divers and PowerWorms led the list of tackle box ingredients.
Crystal River with Suite Life on the Water
Life pretty much slows down in July in Florida. Manatees are still observed although less frequently. Water sports such as tours, air boats and kayaking remain very popular. Scallop season opened July 1 with scallopers finding the bivalves a bit deeper than normal, in the 4- to 10-foot-deep areas. Inshore fishing remained consistently good for snook, redfish and seatrout. Cobia fishing is going strong.
Amazon River Adventures
Our Amazon River peacock bass fishing season begins October 1. Call me for more details.
Friday 5s on anglersinn.com
Don't forget to check our Stories section of our News tab with our Friday 5s. These short narratives have been a part of our social media program since February and now our readers can go to one location to see the entire inventory as the Friday 5s stories continue to grow in number and popularity. Friday 5s help our guests plan for their trips, guide them on packing needs and answer questions we typically receive.
Social Media
Make it your routine to check Facebook, Instagram and Twitter for updated posts on the happenings at the various Anglers Inn destinations and services. We typically post Tuesday, Wednesday and Thursday with every other Friday we feature our Friday 5s.

---