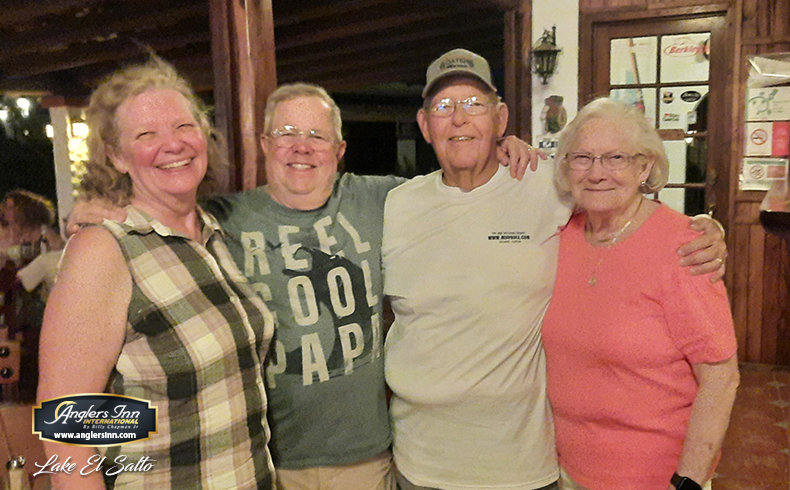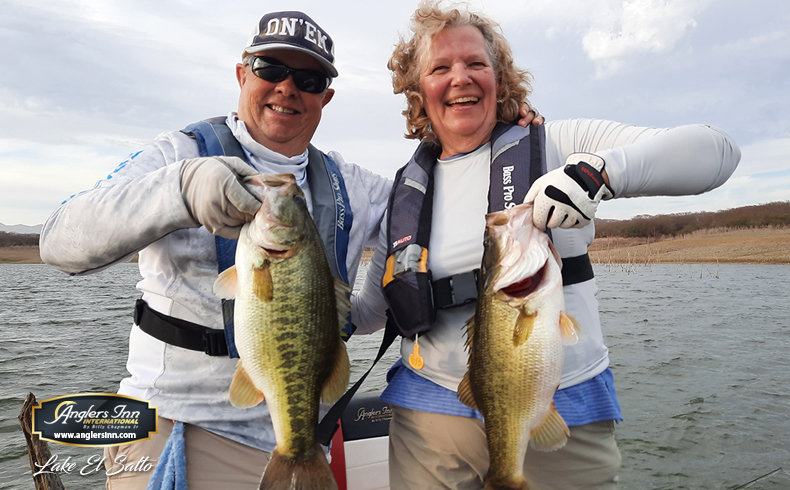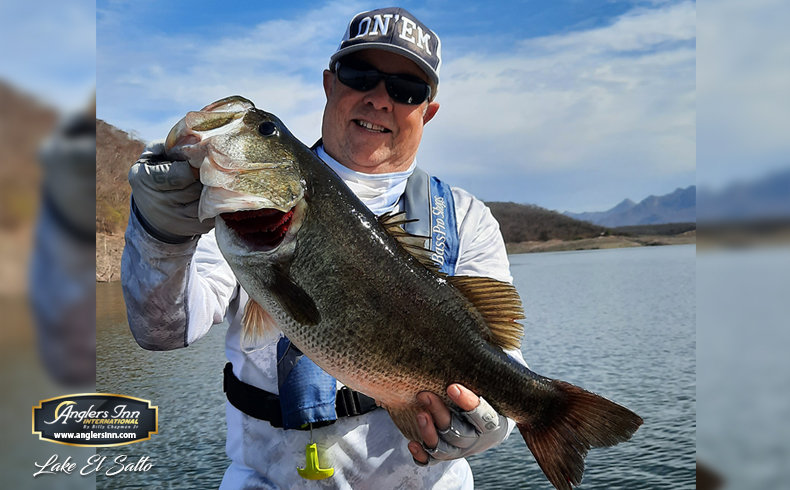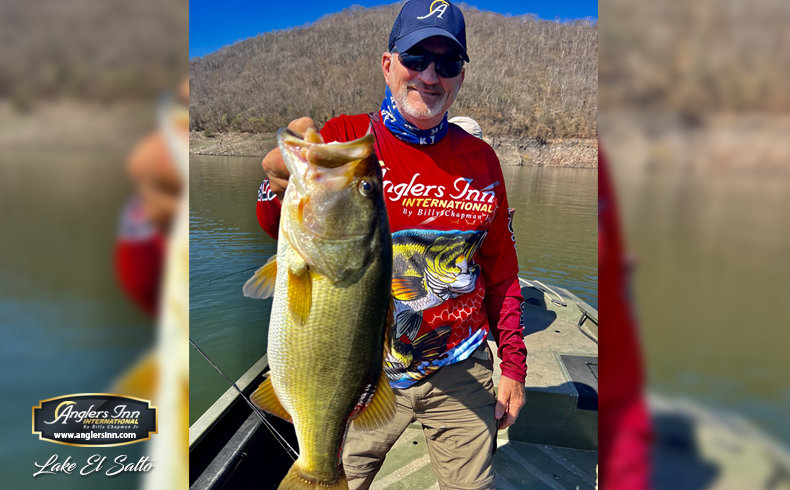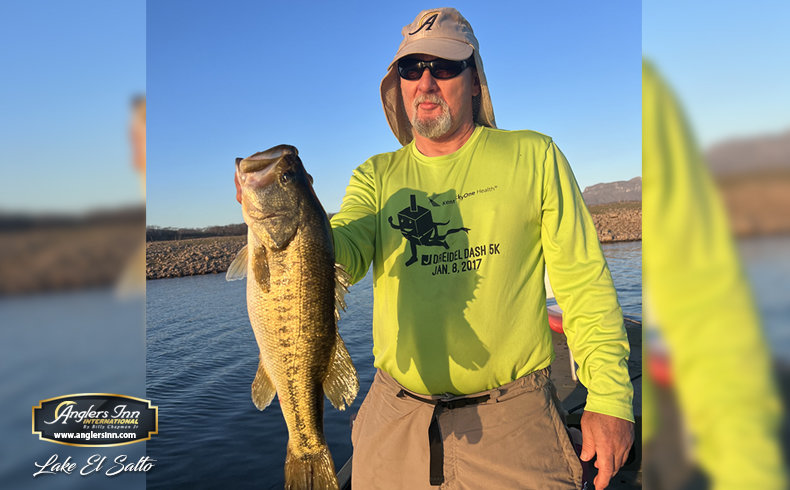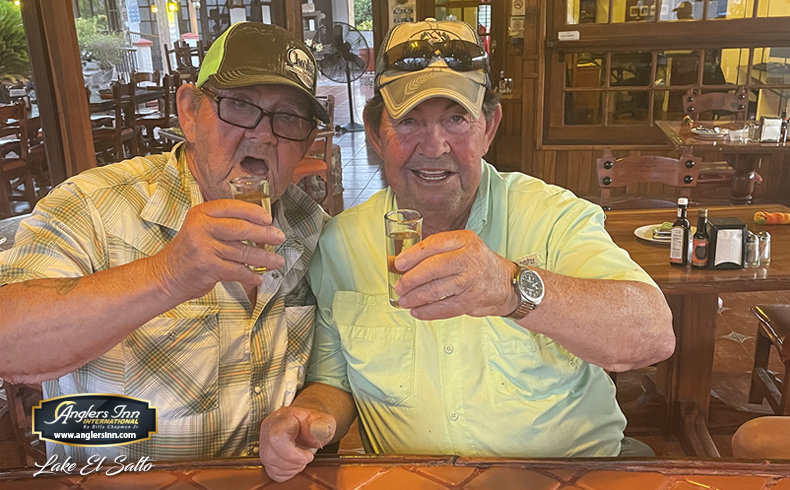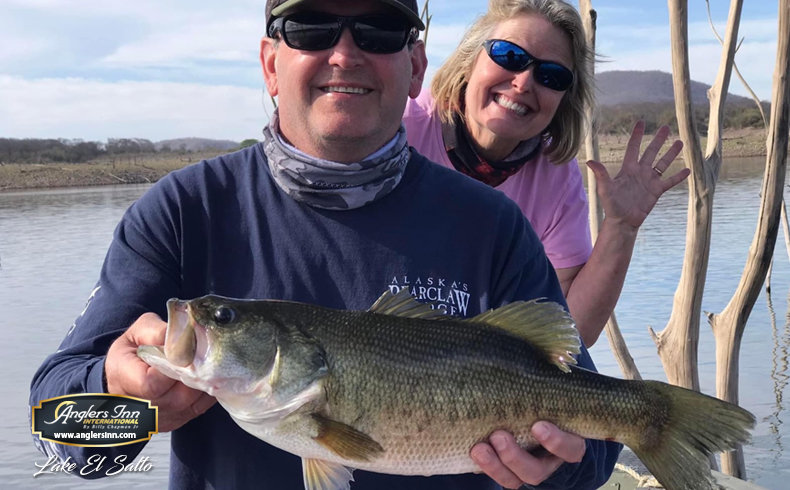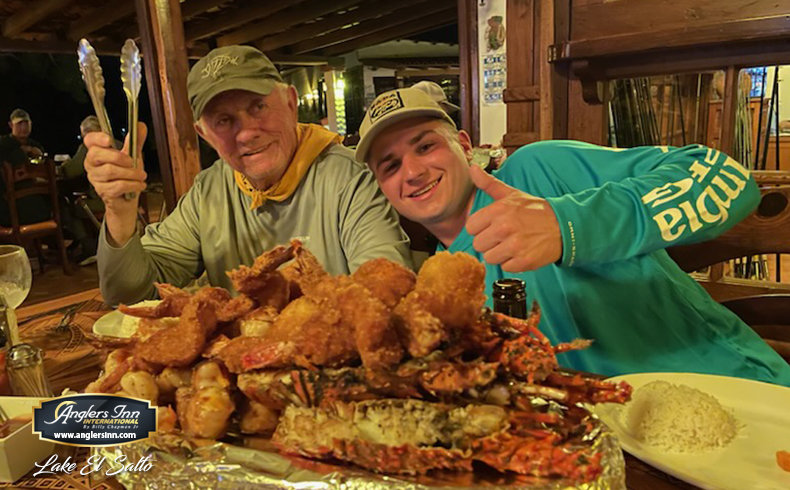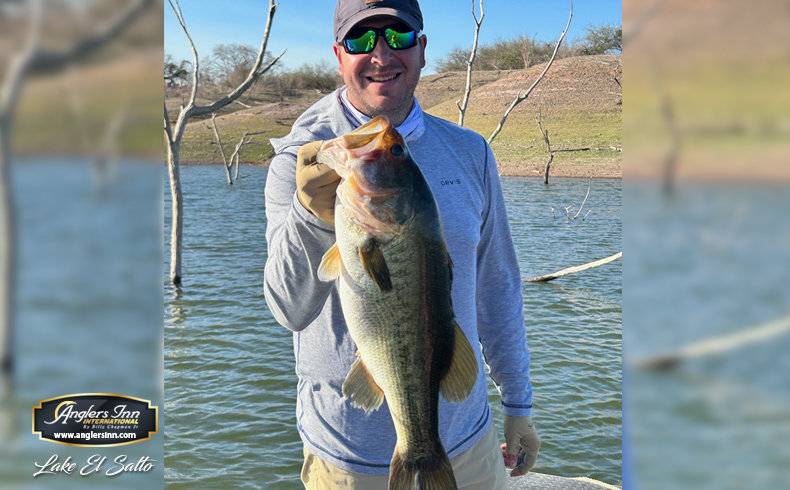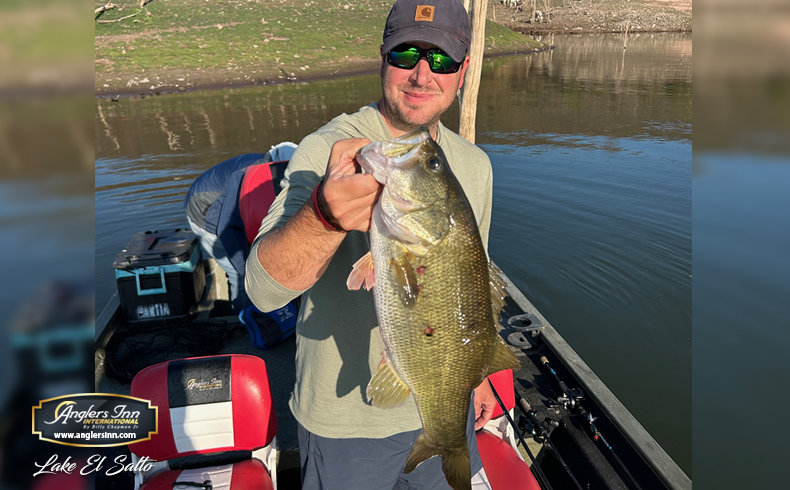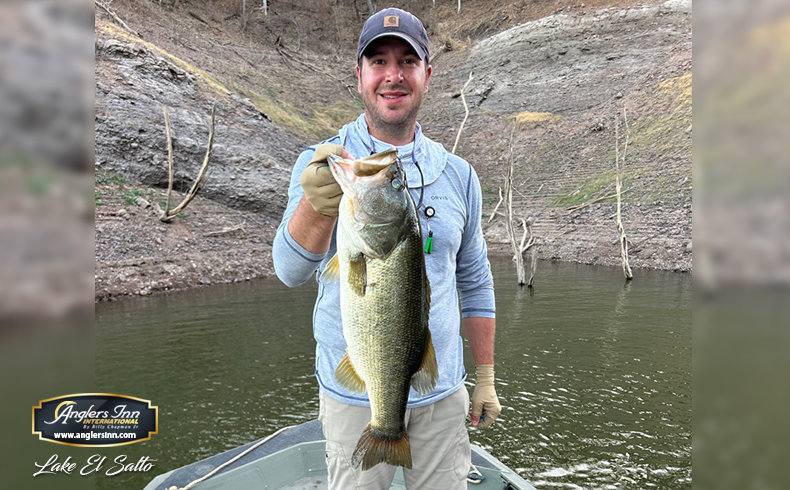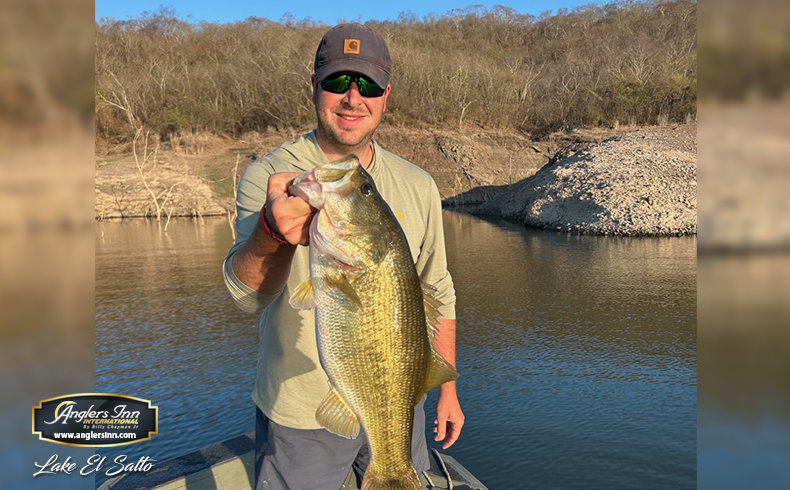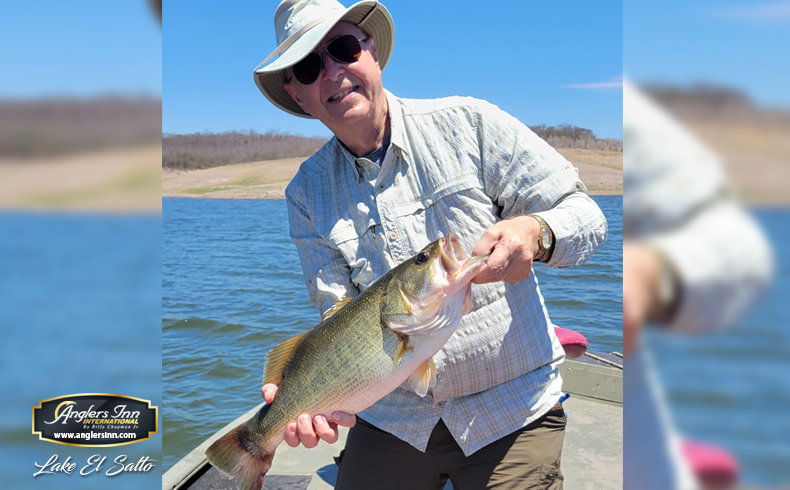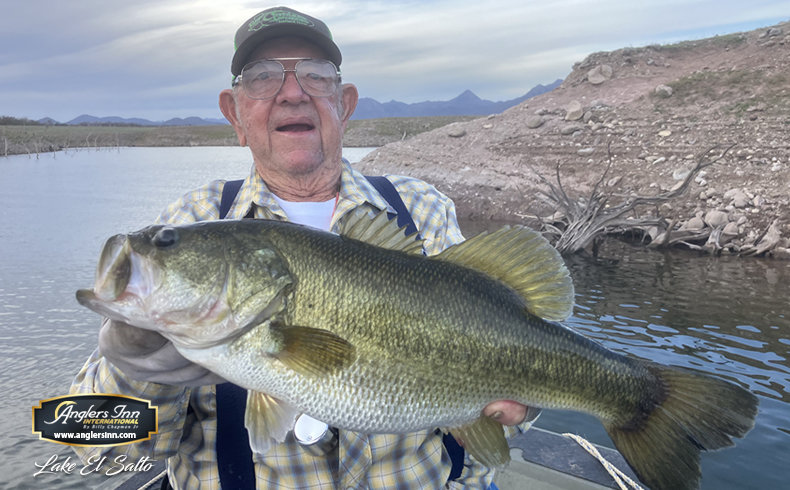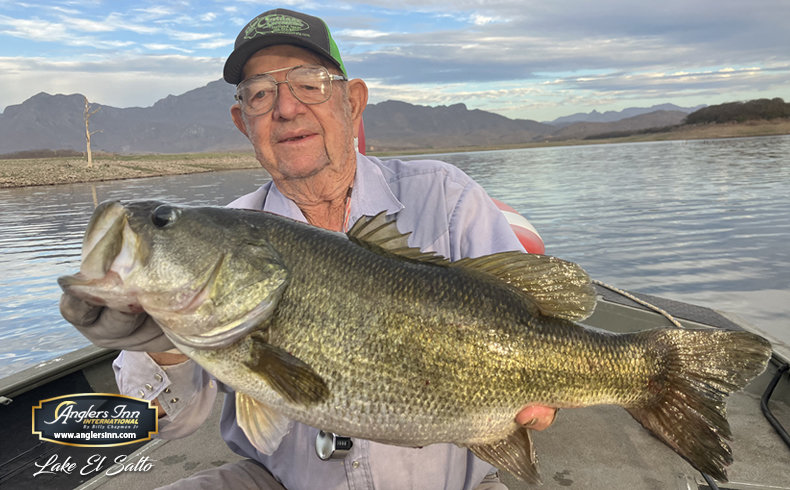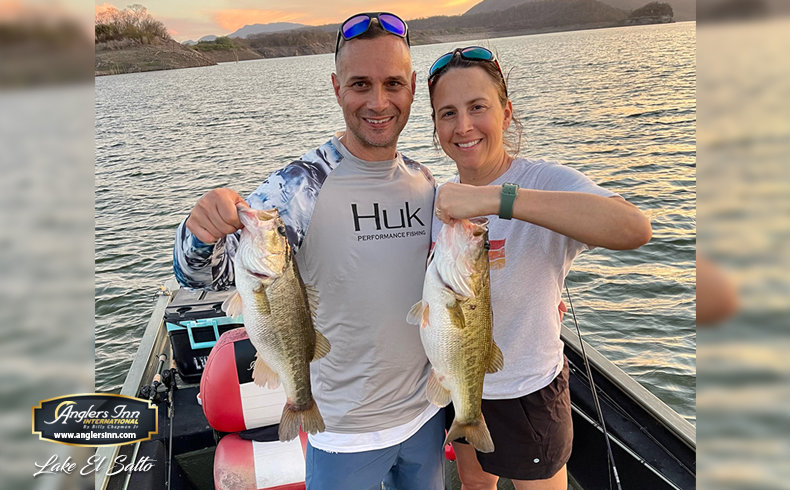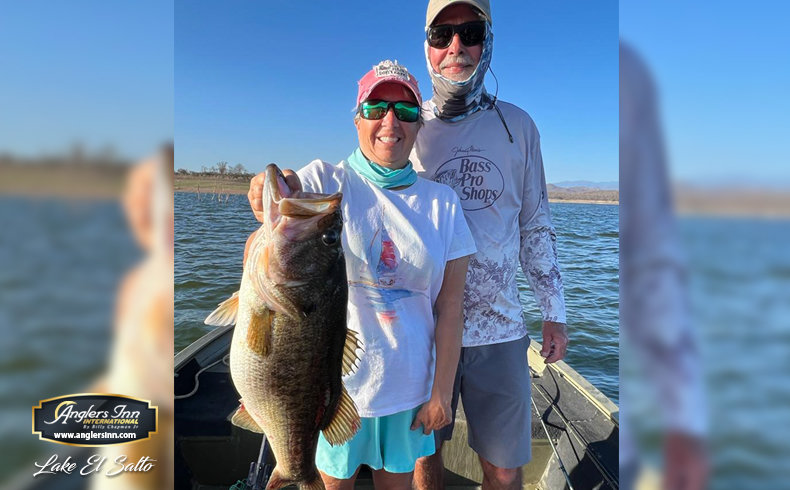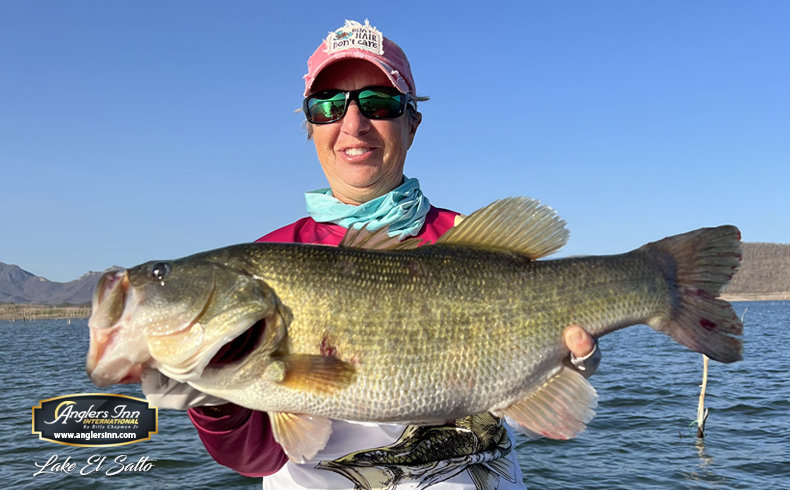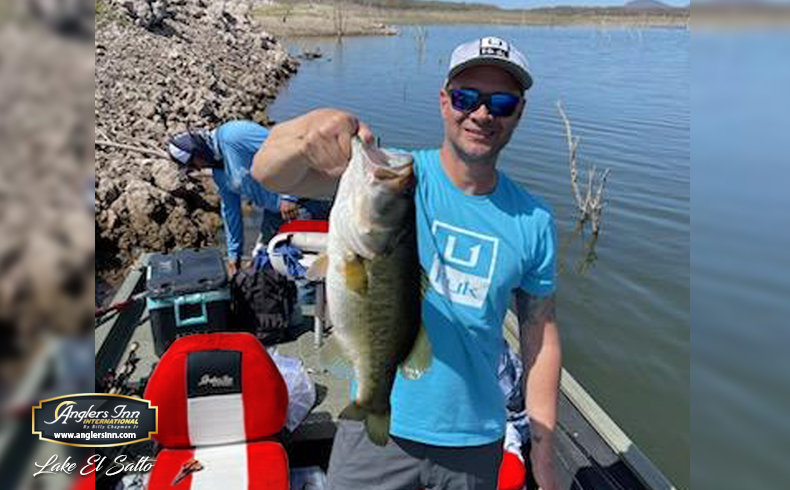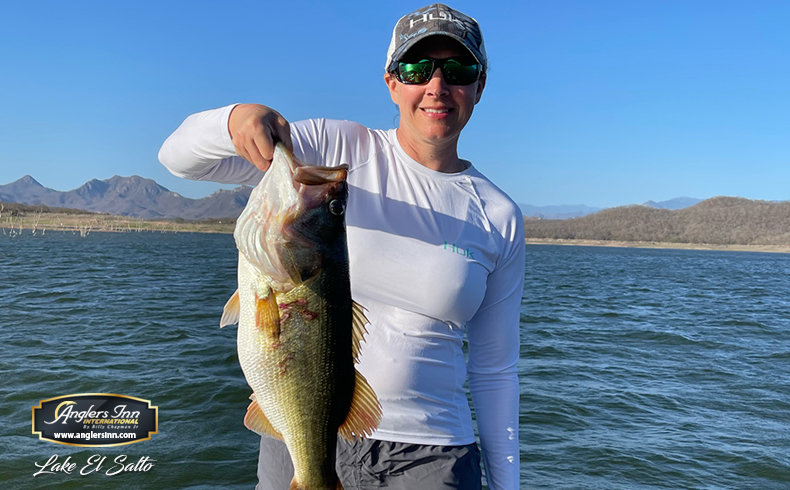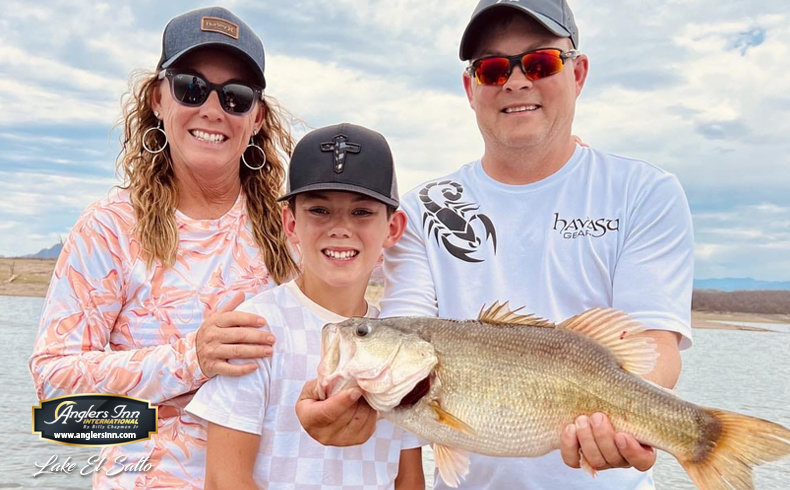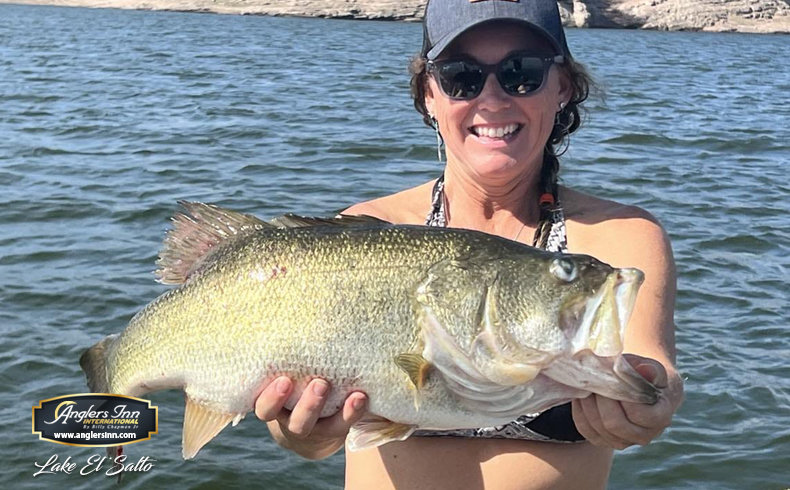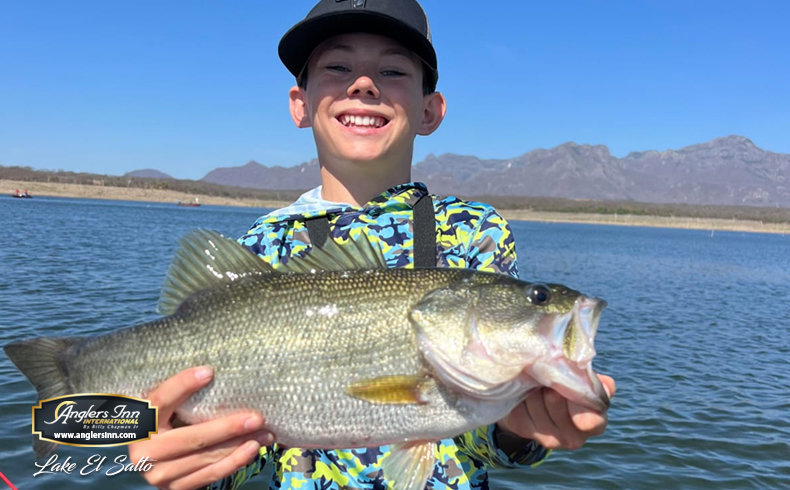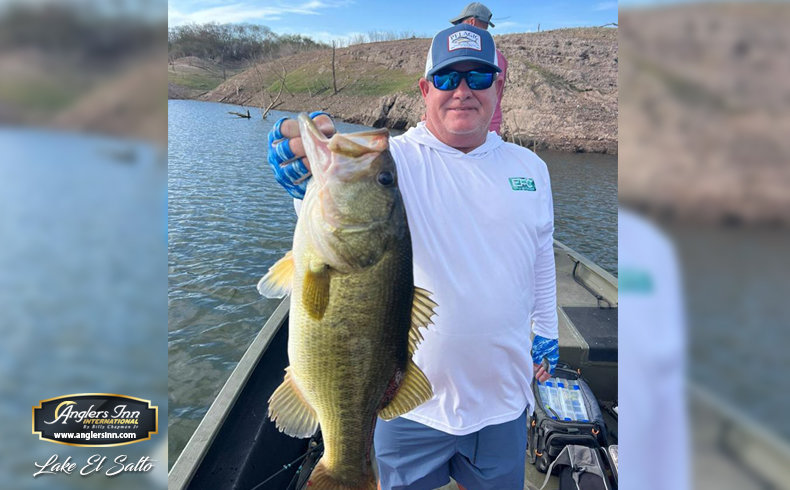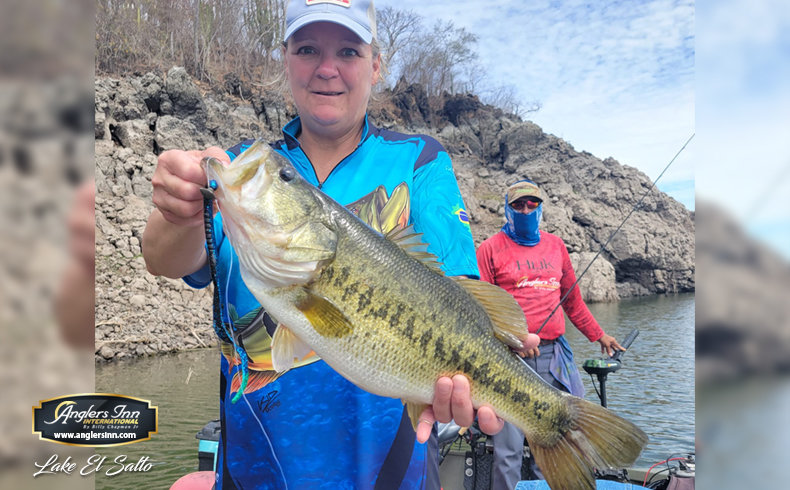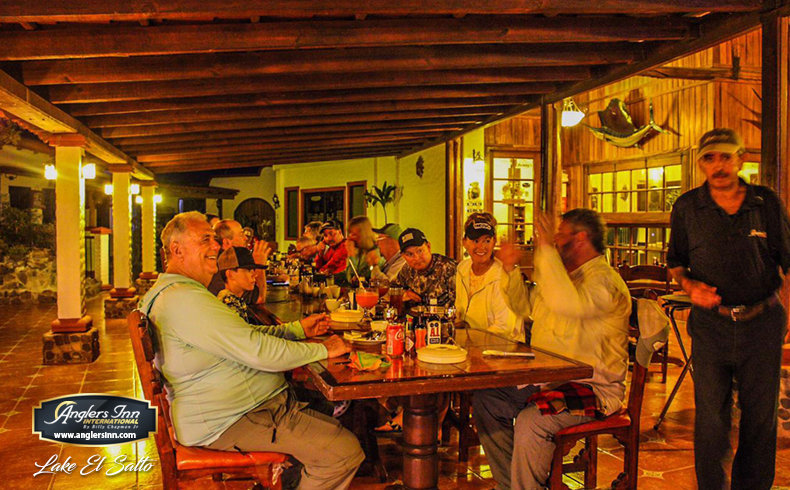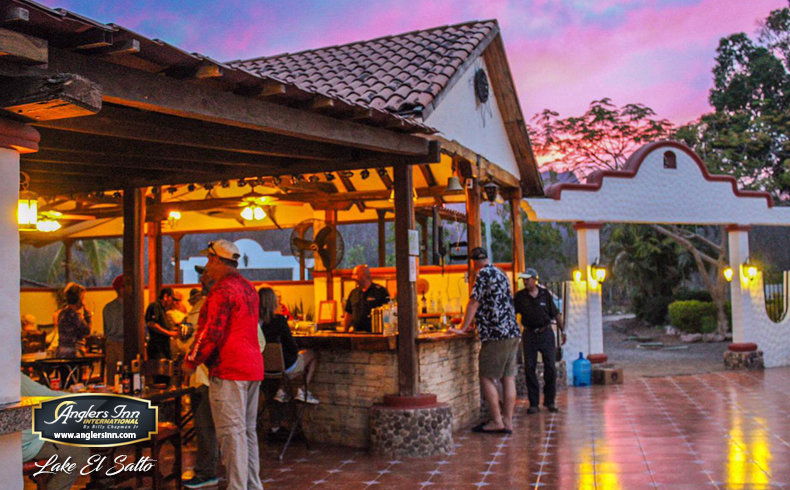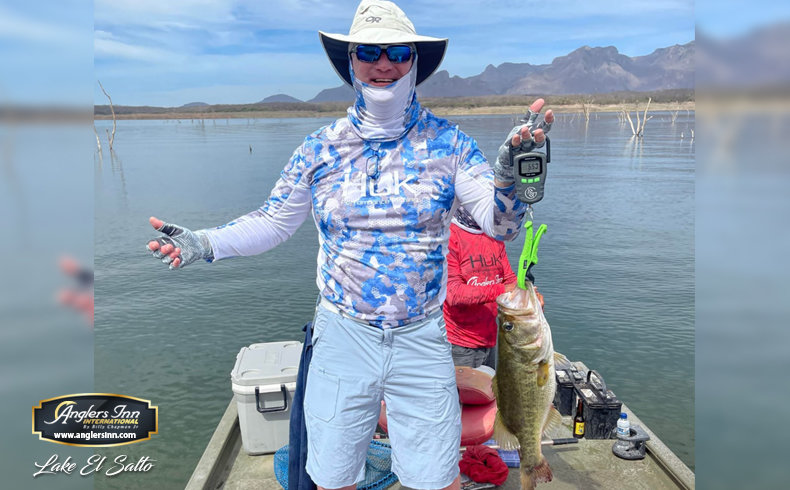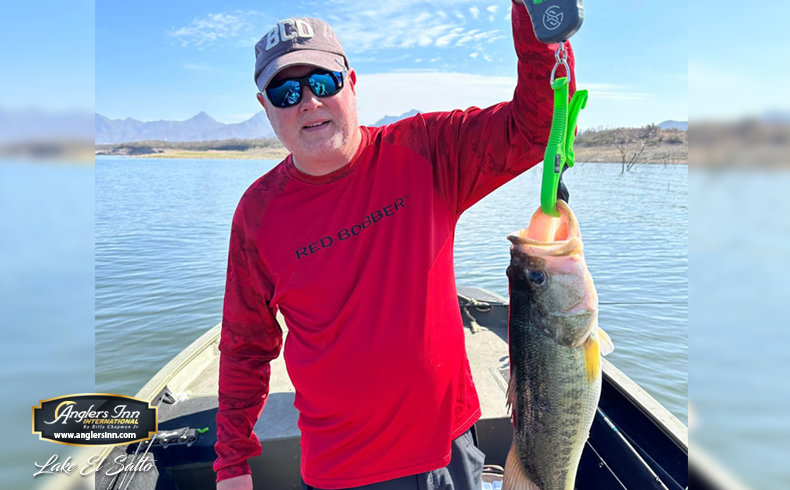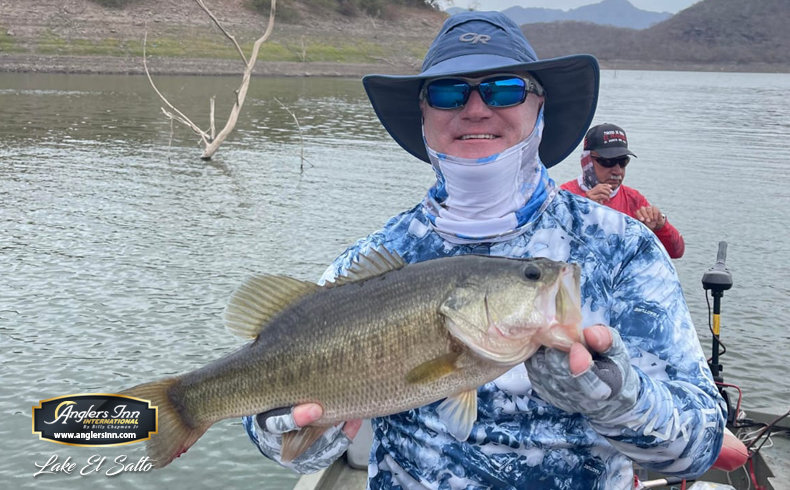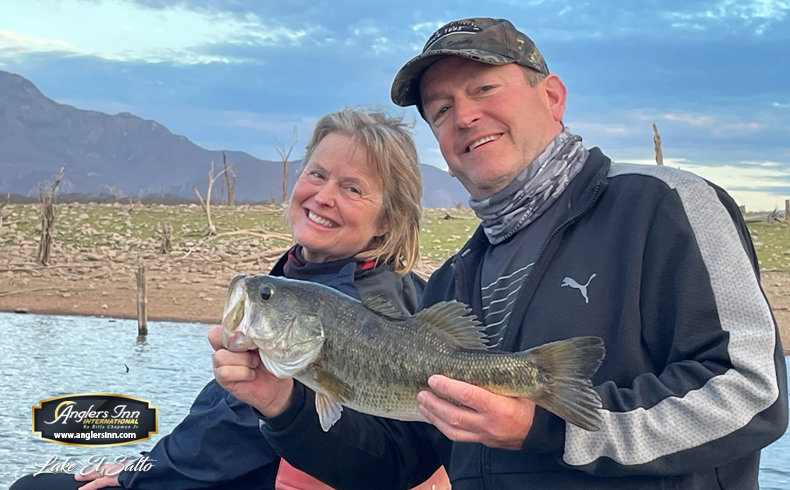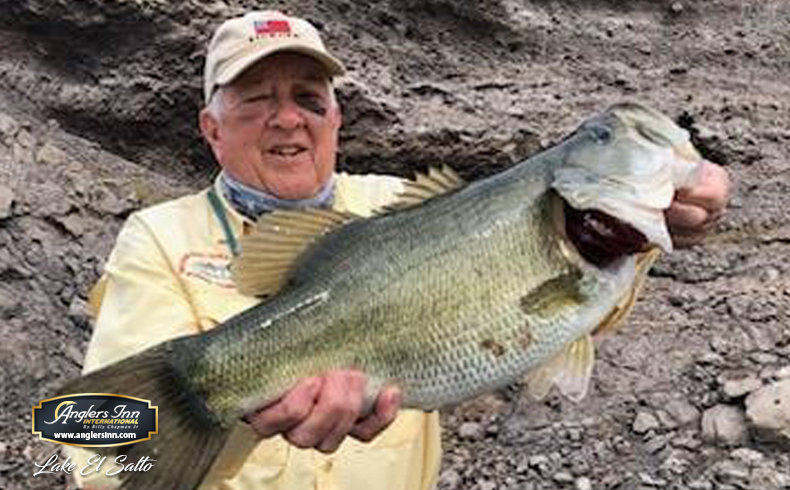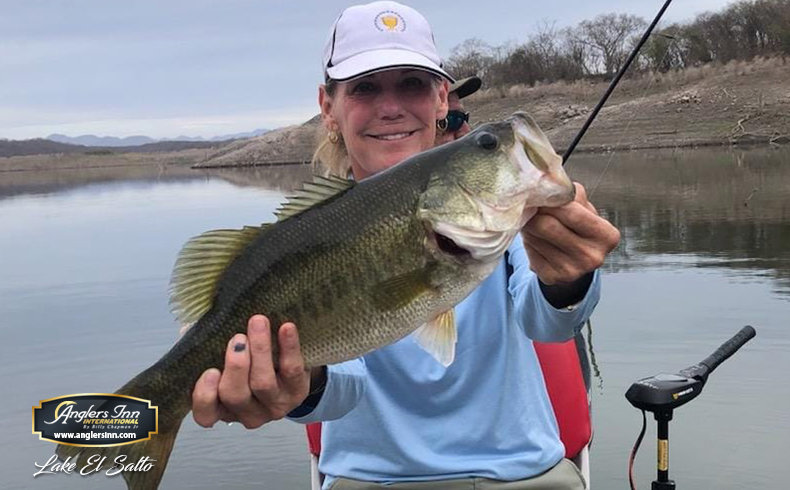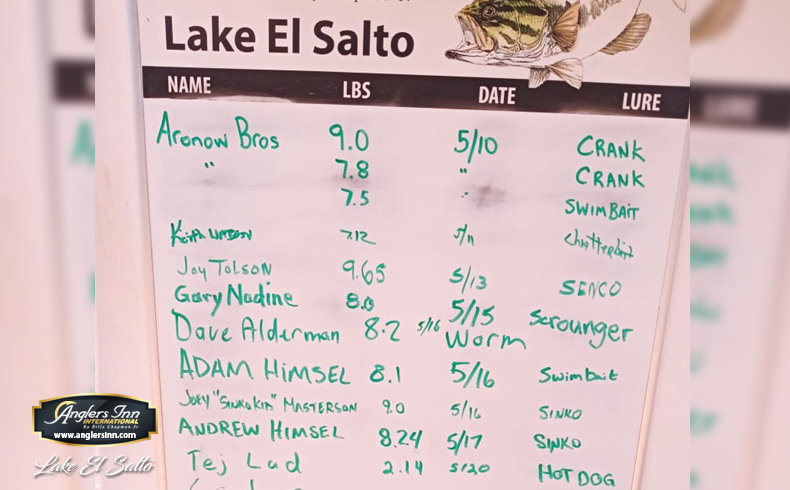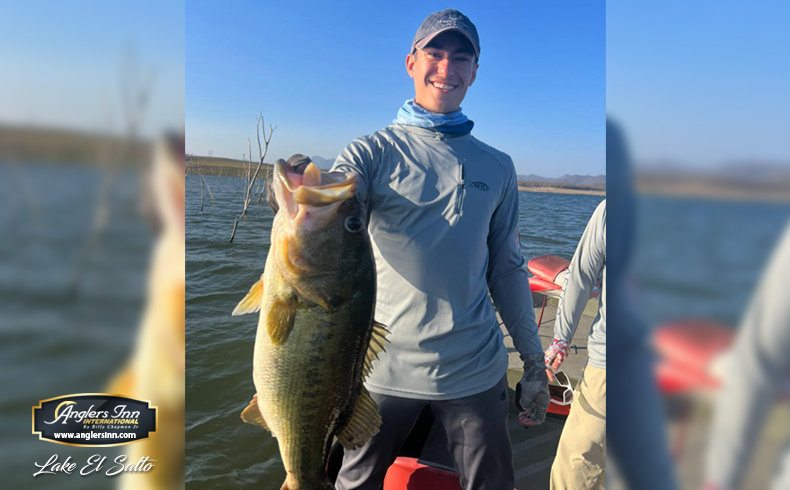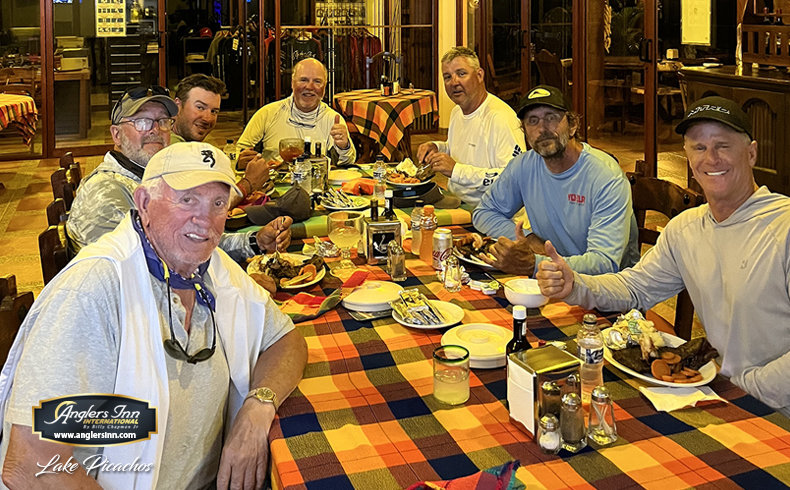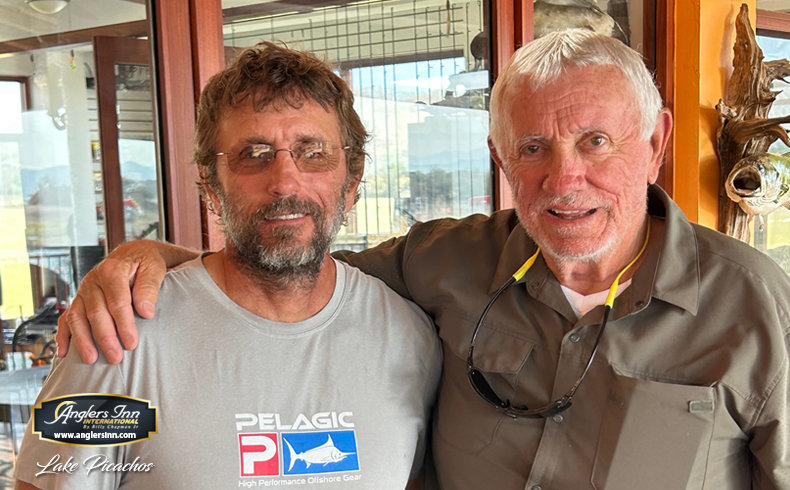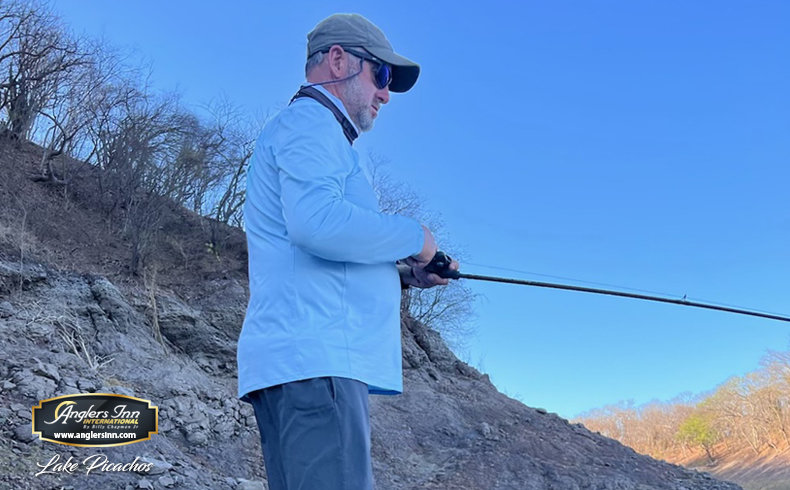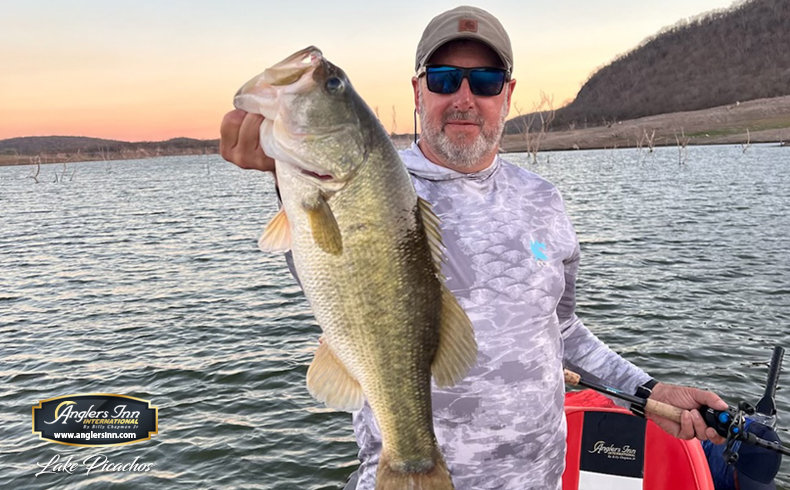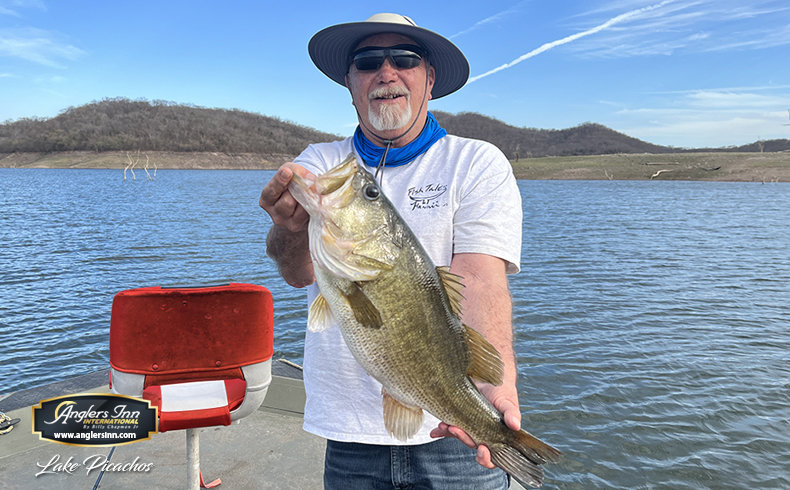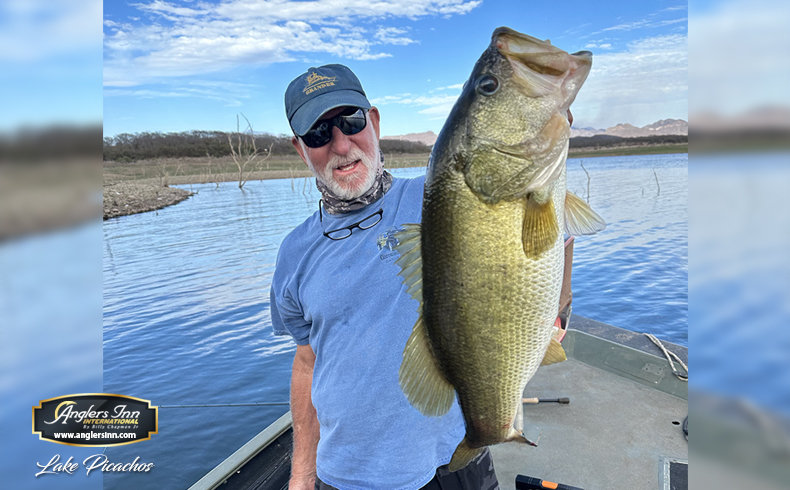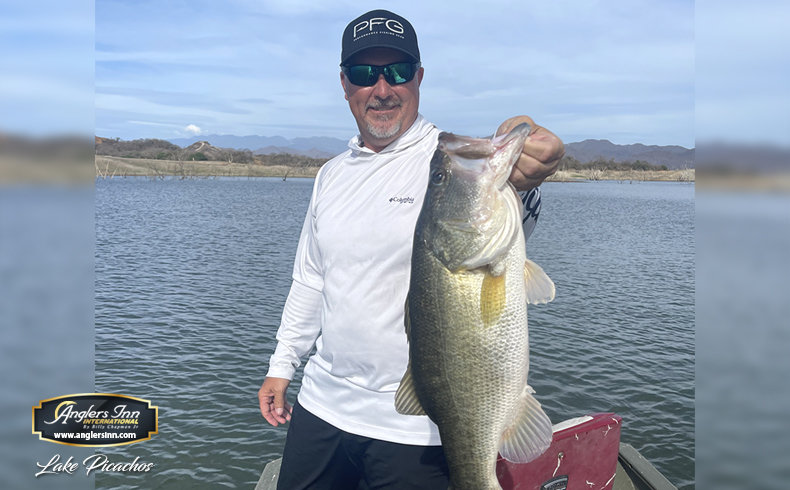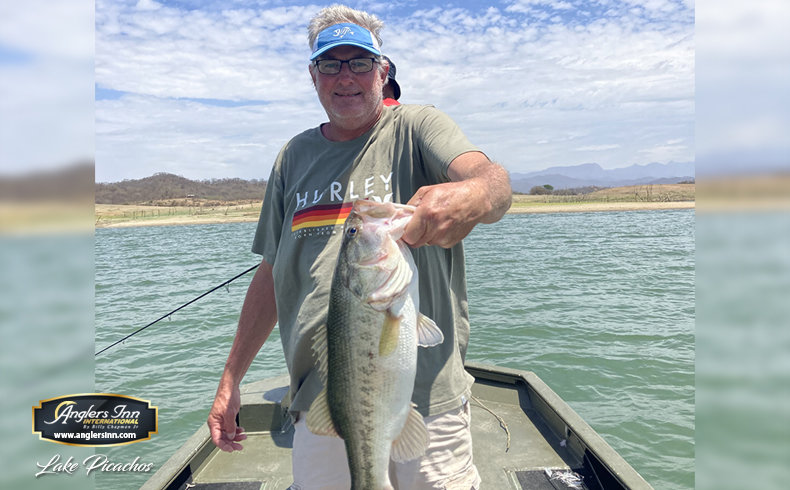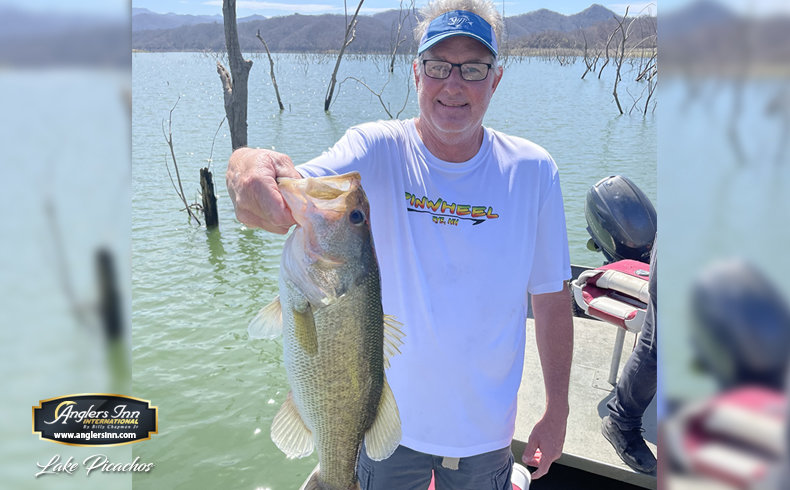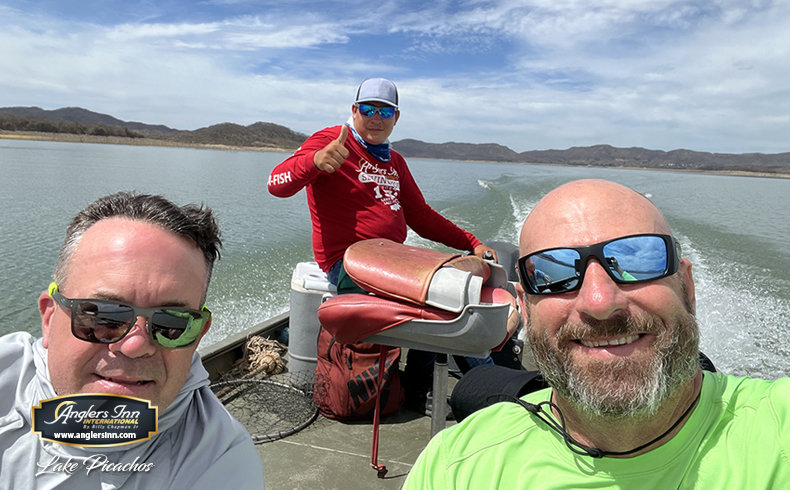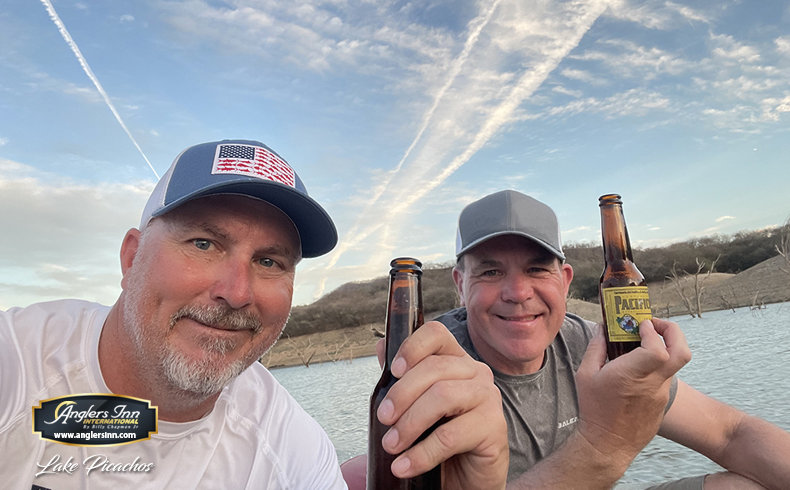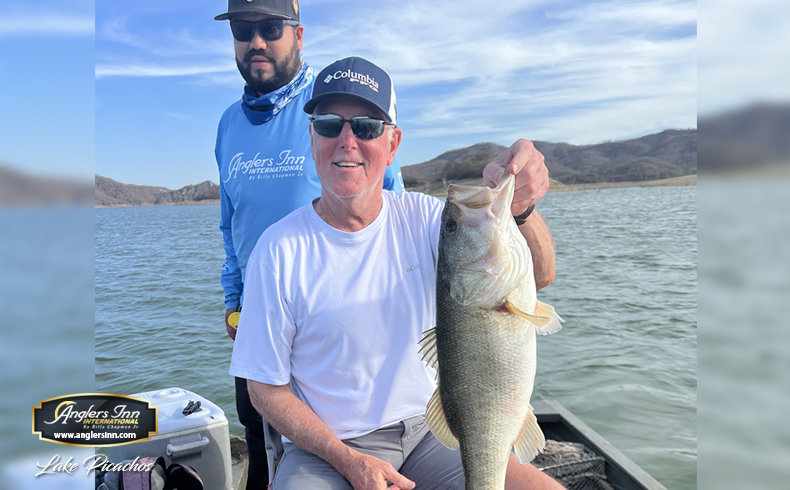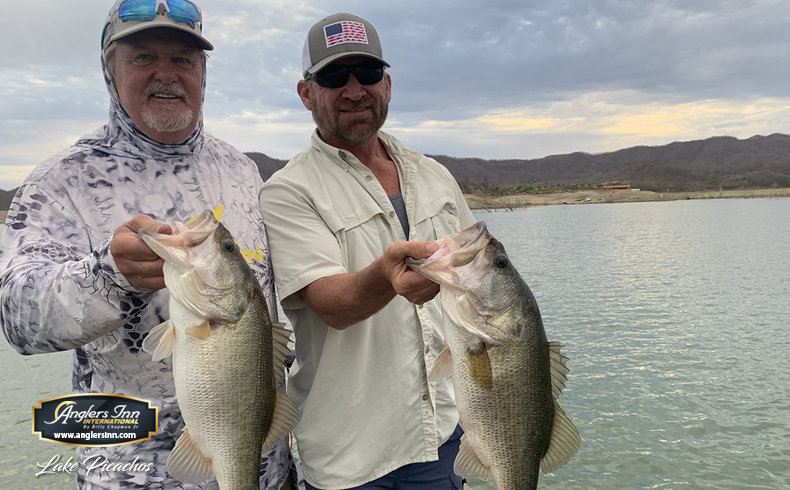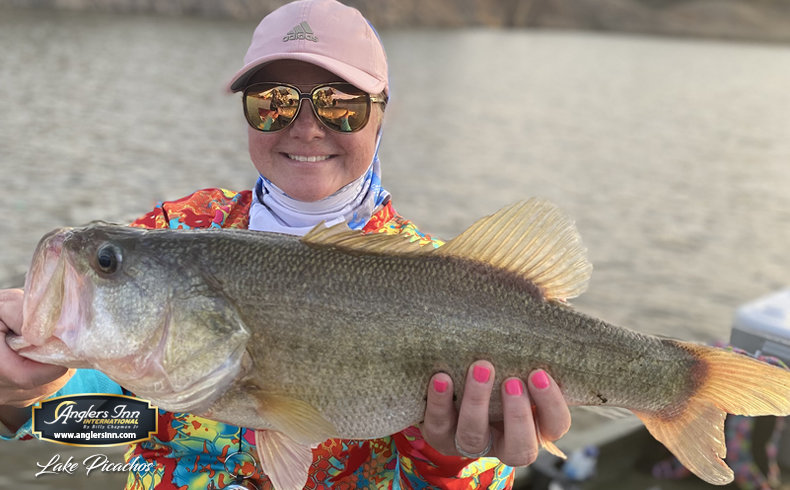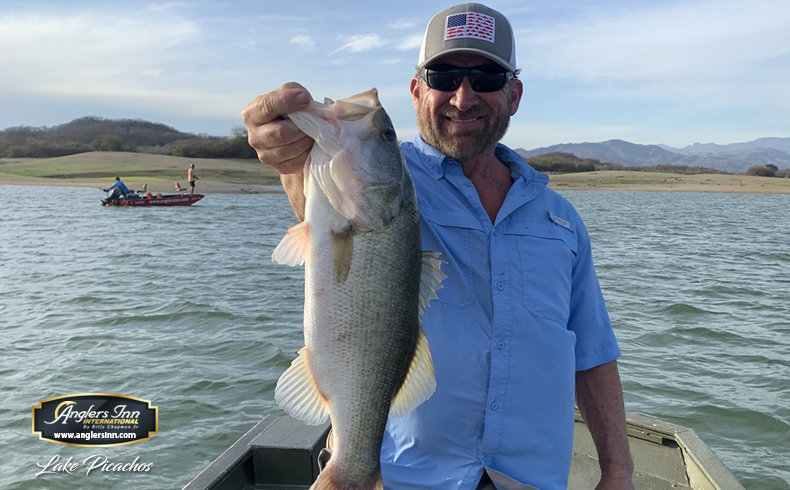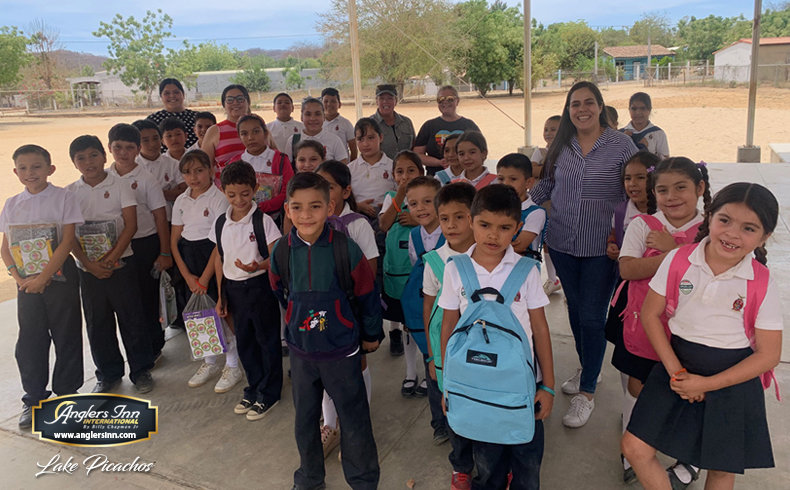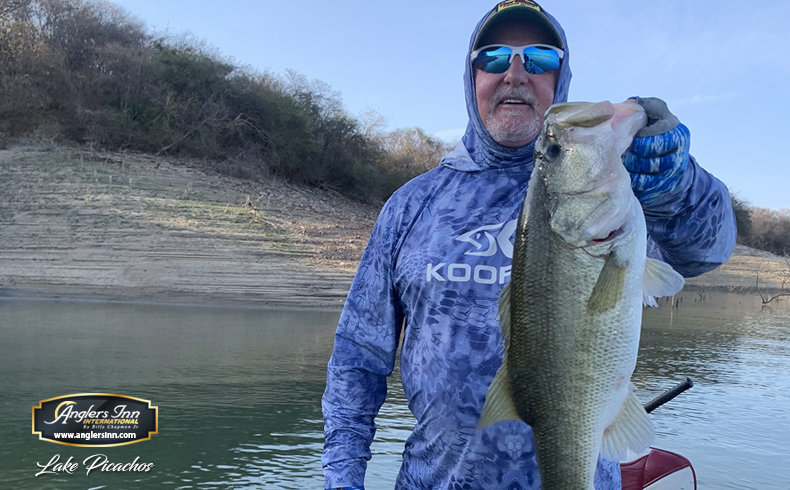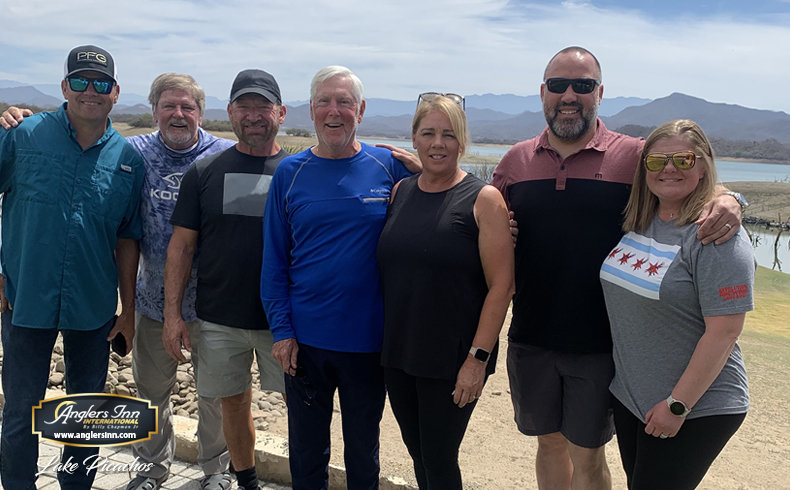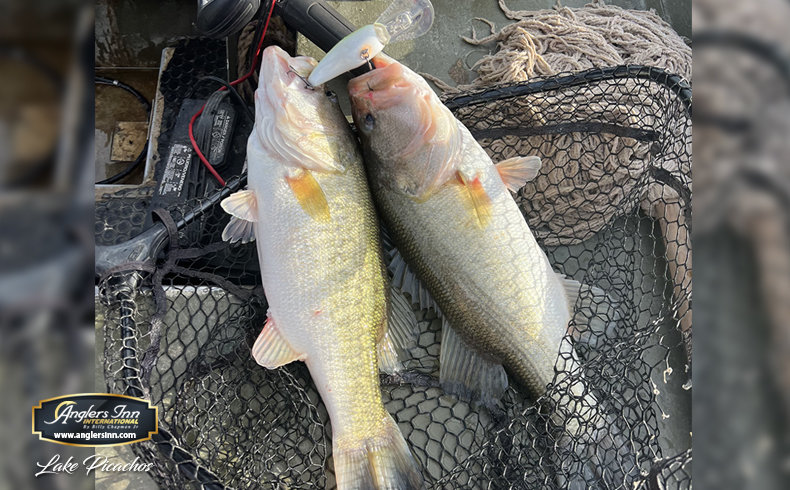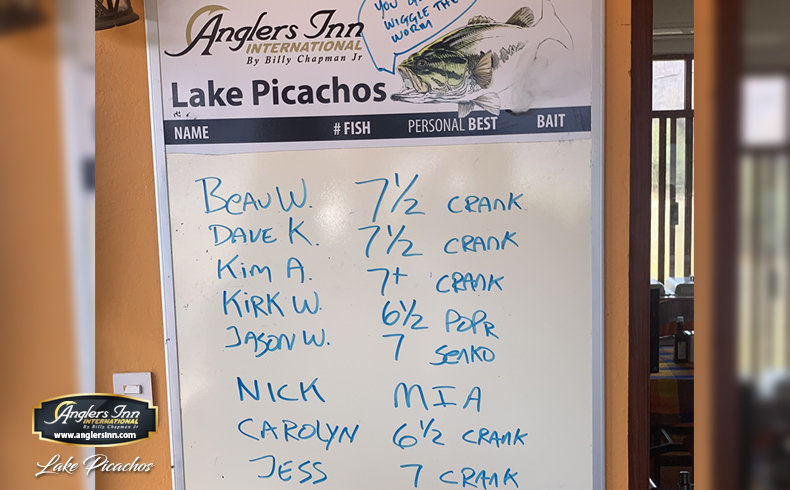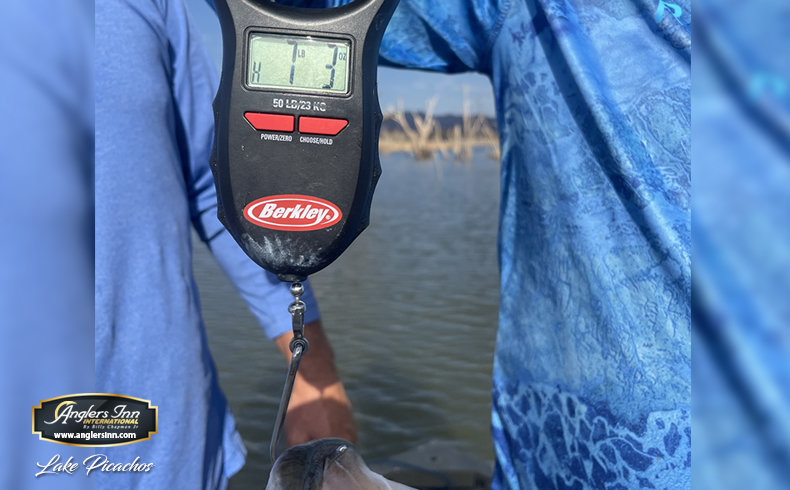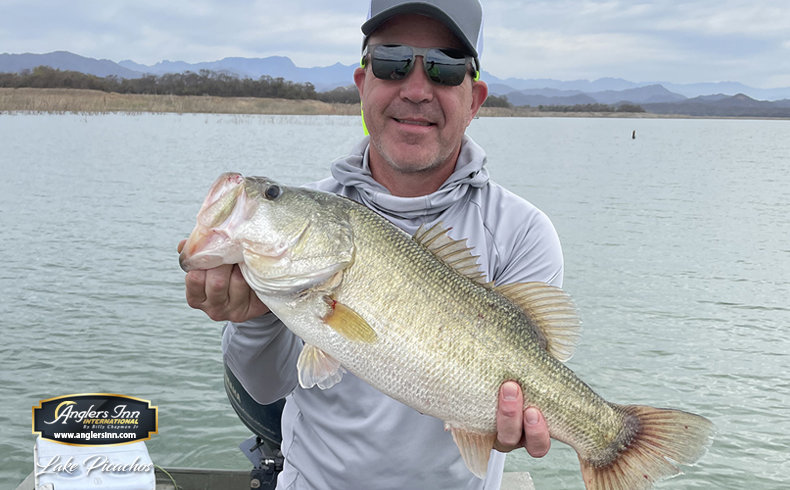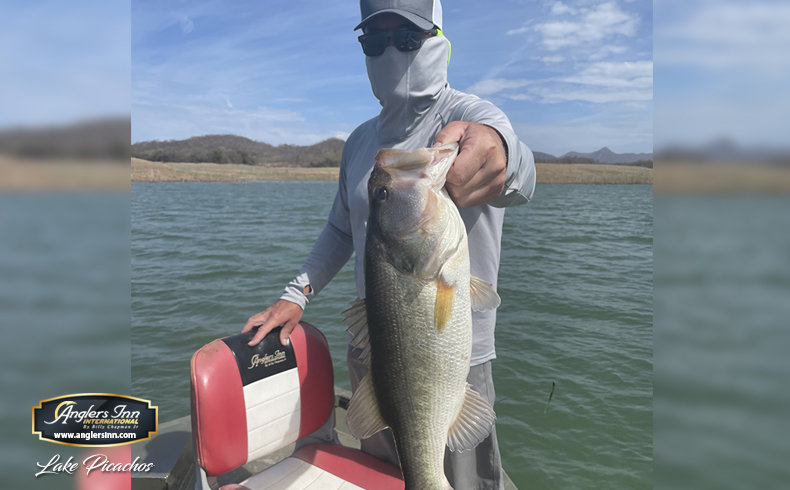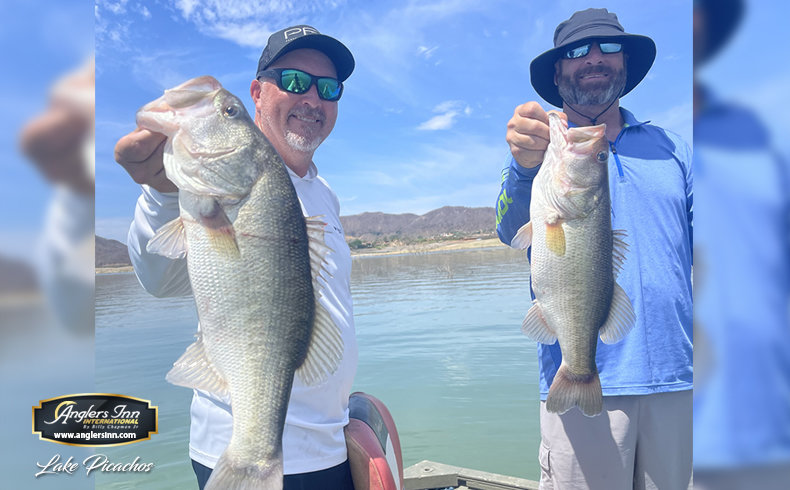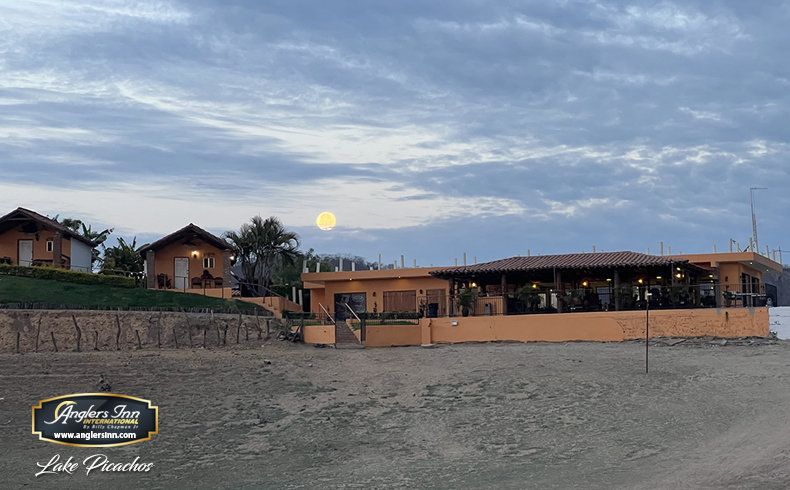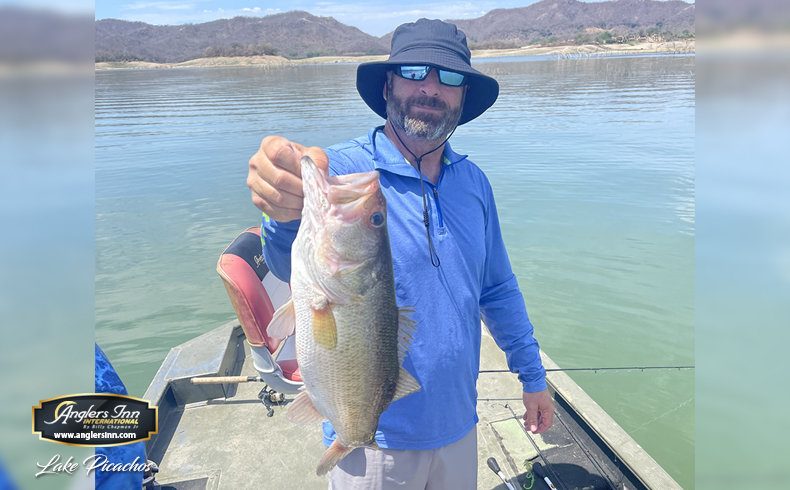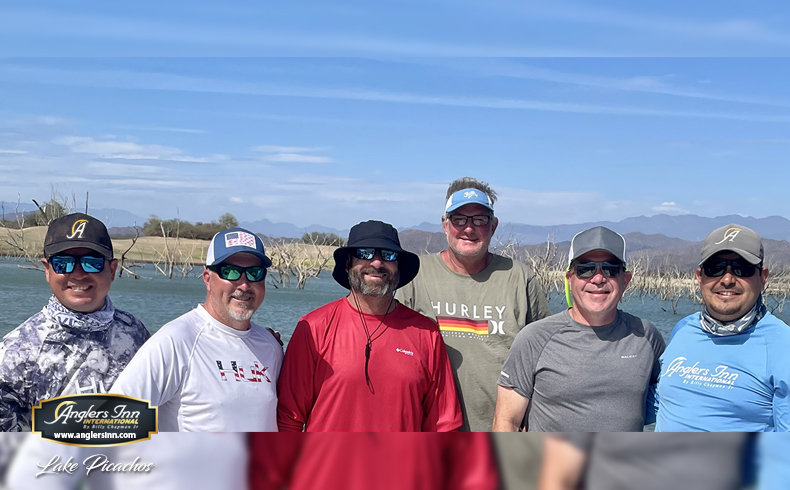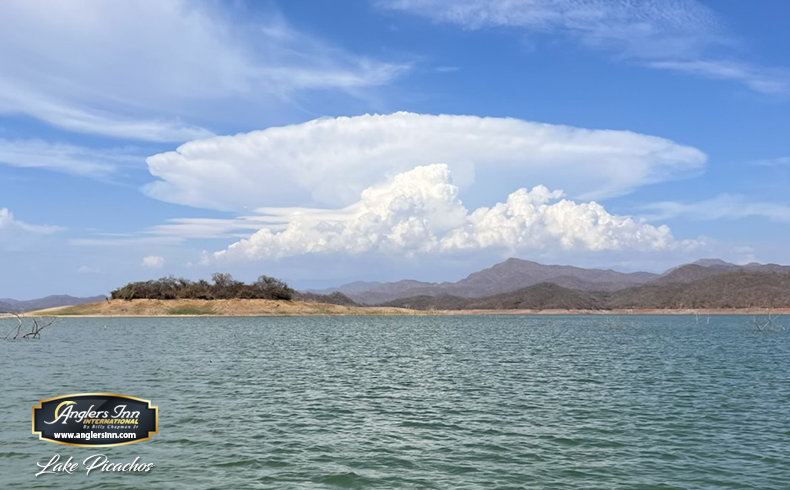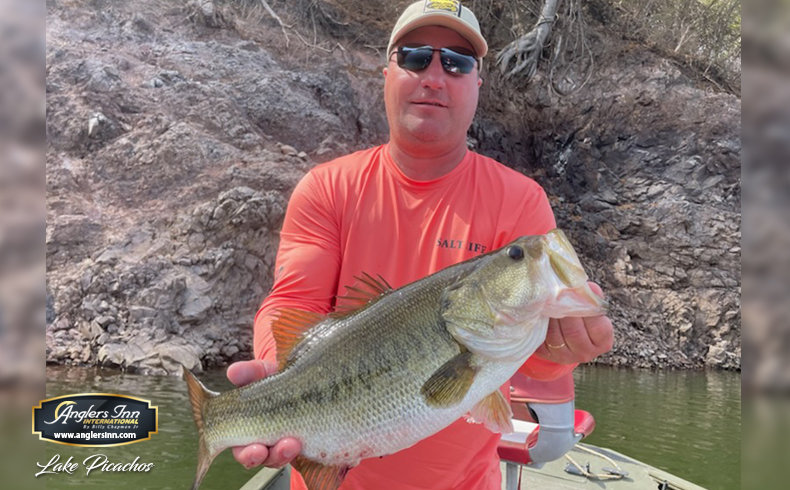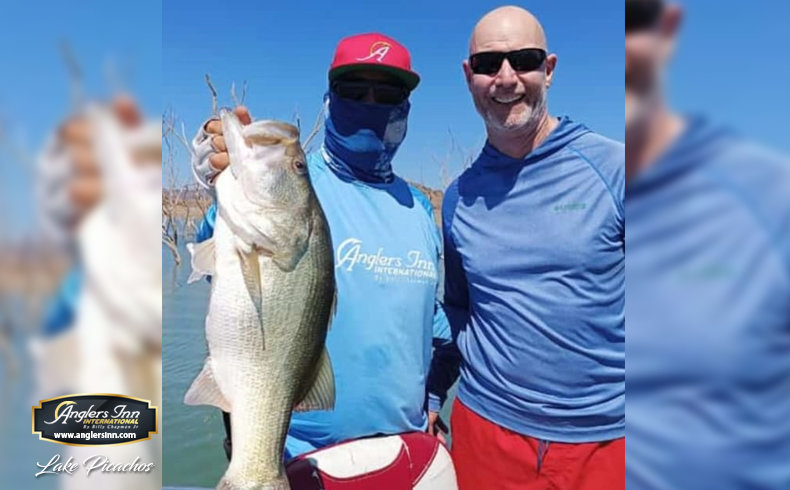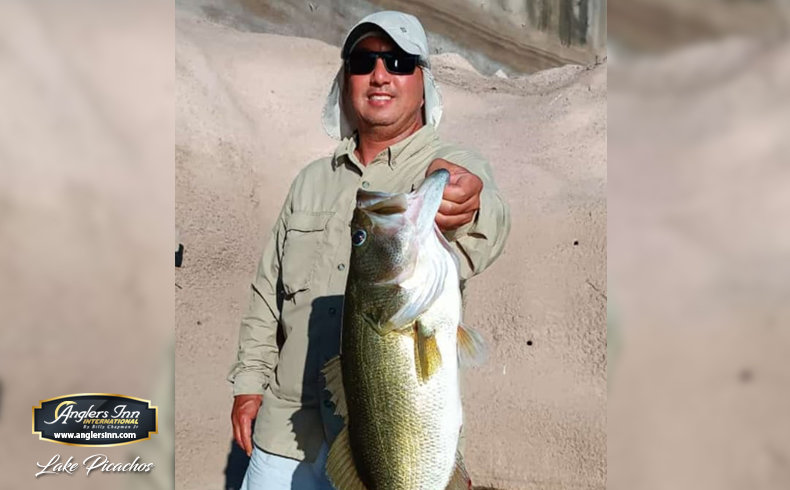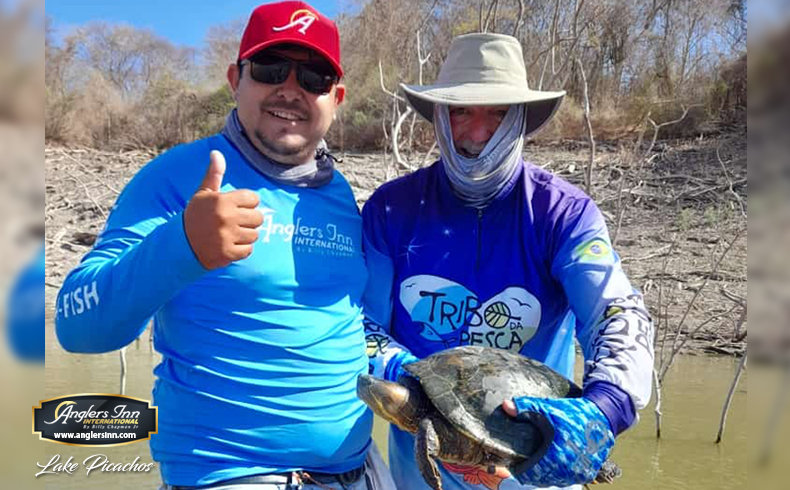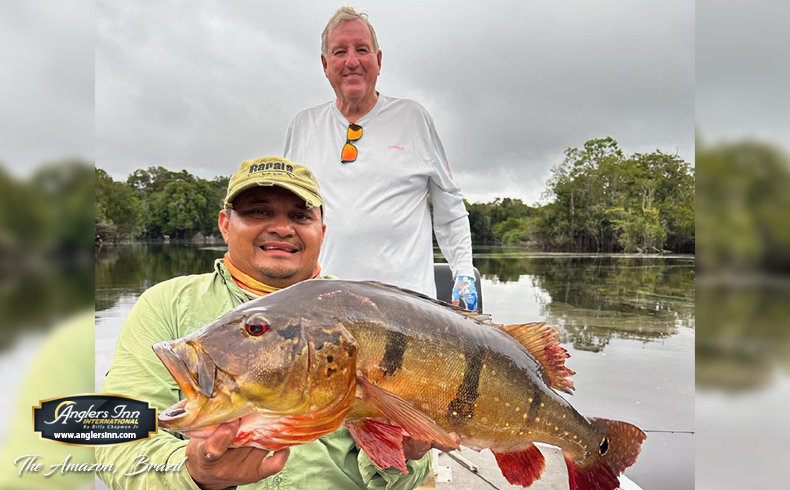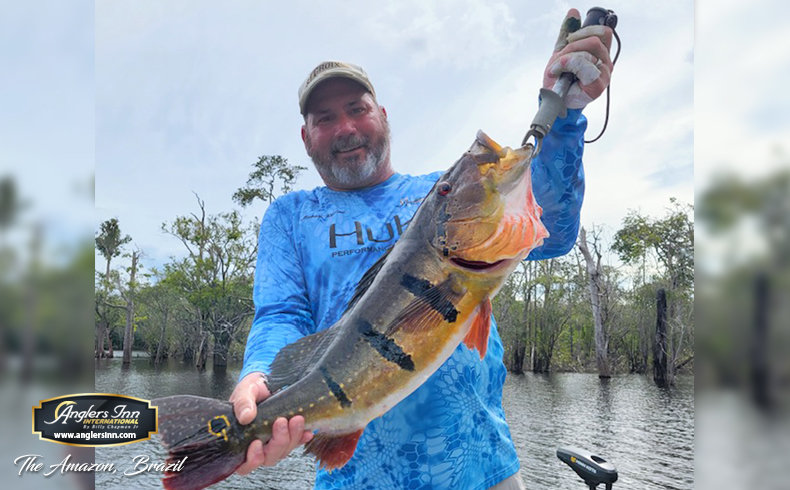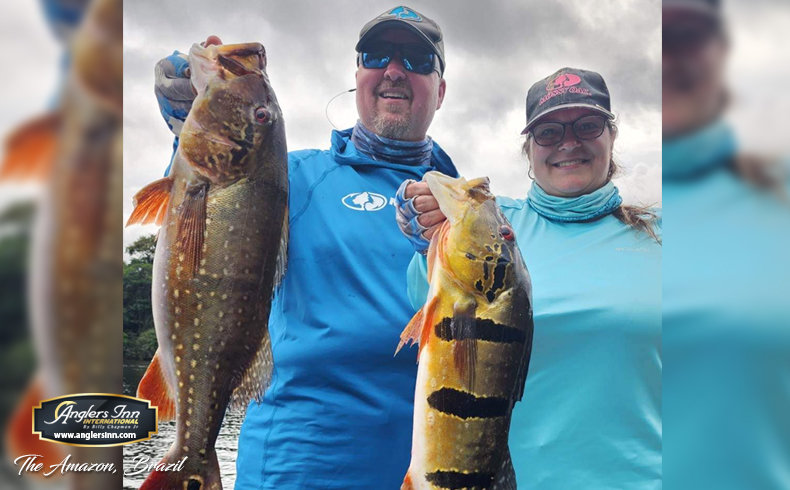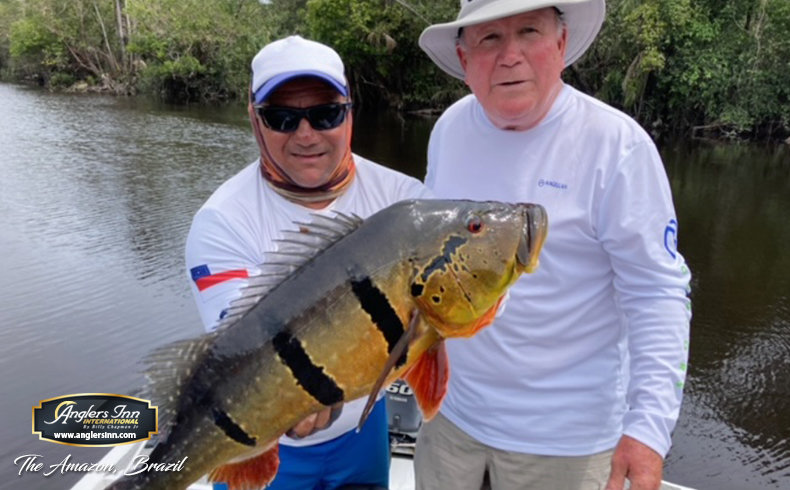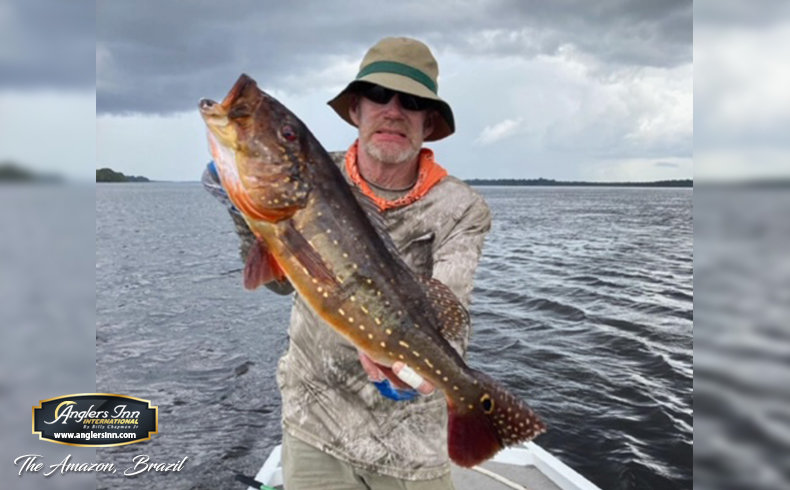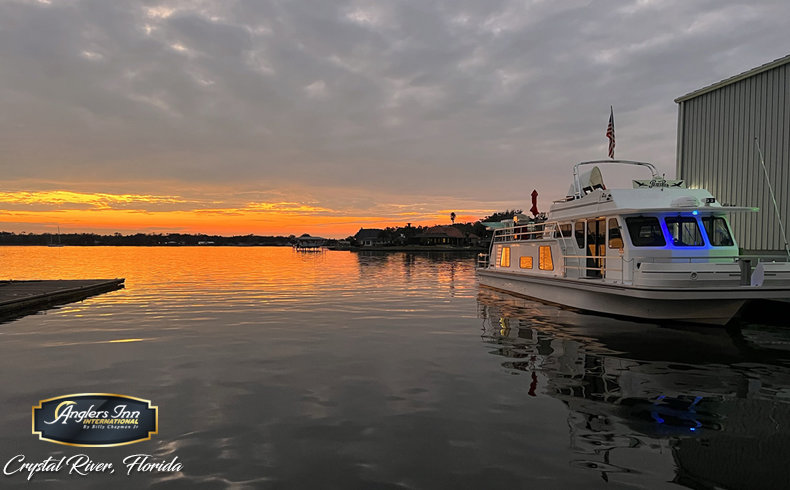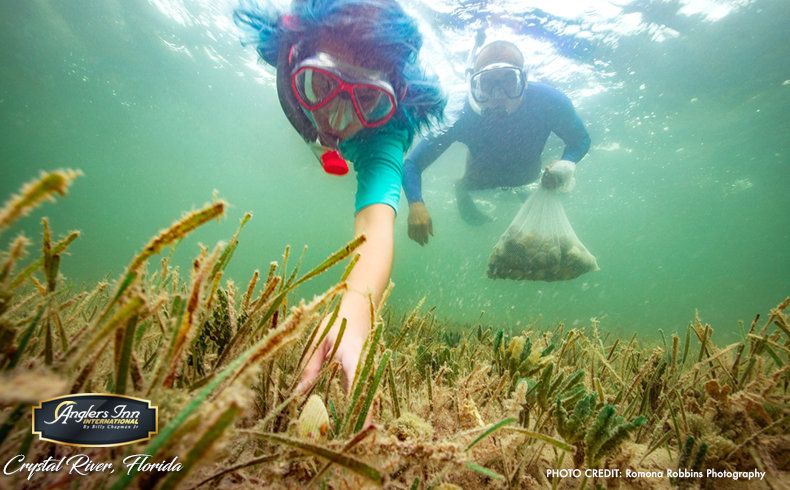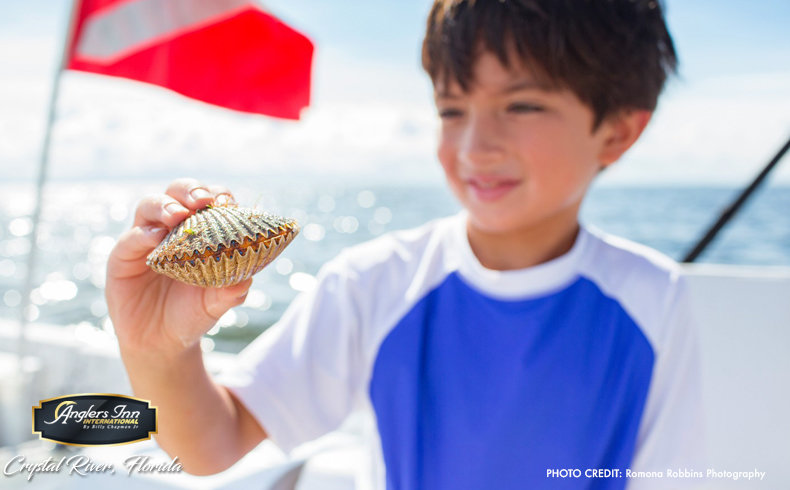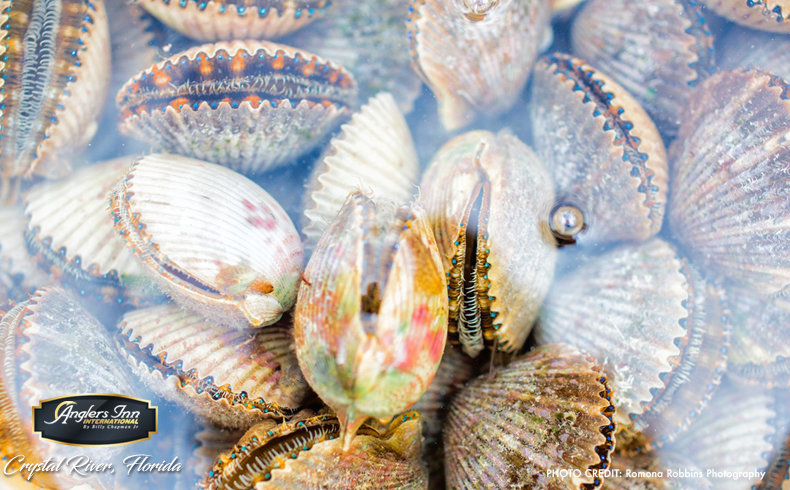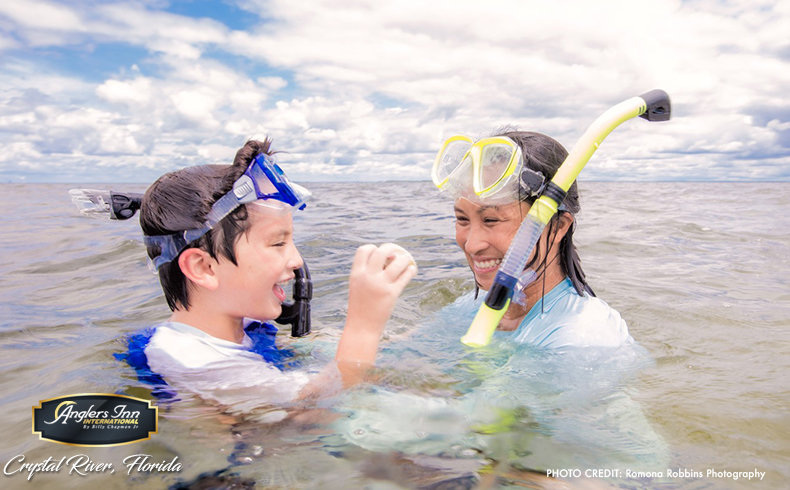 Tick-tock goes the clock as only a few days remain for the 2022-2023 season. The good news is we still have July openings and the 2023-2024 season opens in September. Book your reservations by calling Anna at 1-800-GOTAFISH (1-800-468-2347).
May was a very busy month for the guides and their nets. Many big fish were caught at both Lake El Salto and Lake Picachos and numbers were high. The lake level is low, typical for this time of year. July and August rains will replenish the lake with new waters to greet our fall guests.
So far, the May and early June reports from the lakes continue to emphasize the same most popular baits. So pack watermelon Senkos, black/blue 10-inch PowerWorms, shad colored 4- to 6-inch swimbaits, 6- to 8-inch watermelon lizards, deep cranks, shallow cranks and topwaters. As always, no use packing rods, we have a wide variety of top-of-the-line St. Croix Bass X rods waiting for you. You will need to bring your own reels.
A common comment by the May anglers, like those of previous months, is the booking of return trips. A great testimony to our staff/service, accommodations and guides/fishing is the booking of return engagements.

From our May Lake El Salto guests' reports

Pat and Kate Dilling are no strangers to Anglers Inn. They have made multiple trips to both lakes. In May they visited Lake El Salto and brought along Butch and Rita Dilling. They recorded 300-350 fish landed for the three-day trip. Pat caught a 10.03 pounder on an Alabama rig. Multiple 6- to 8-pounders were also caught. Best baits were Chatterbaits and Jackhammers. Other successful baits were YUM Dingers, 10-inch PowerWorms, deep cranks and swim baits. Targeted areas included for fishing trees and points for suspended bass, off-shore humps and long points.
Keith Watson and Marlon Cummings focused on Chatterbaits and swim baits for their fish. Two return trips for the next season are already in the plans.
Paul McEachern brought a party of ten to both Lake El Salto and Lake Picachos. Favored baits were 8-inch lizards, deep cranks, swim baits and topwaters with flats being very productive. Big bass was 8.8 pounds.
Brothers Ron and Randy Jones returned to Lake El Salto after many previous trips along with fishing the Amazon four times. Big bass for the duo was 7.9 pounds. The brothers fished with Senkos, 10-inch PowerWorms, 8-inch lizards and deep cranks off points, bluffs and flats. Said Banks: "This was my first but not my last trip. I plan on bringing my 3 boys if I can get them all in one place at one time. I've volunteered to organize this group's next trip."
Banks Brazell brought four anglers, Tom Del Campo, Scott Cormier, Scott Coussou and Jim Springer, for some hot action on Lake El Salto with bass in the 6- and 7- pound range topping their scales. The largest fish caught by the group weighed 7.10 pounds. Senkos in green pumpkin, watermelon red and Junebug were effective as were deep diving cranks in citrus shad or blue chartreuse.
Larry Clinton led a party of six to Lake El Salto. Several trophy largemouth were landed by the team that included Larry, Mike and Drew Skains, Scott Freeman, Jay Tolsen and Lonnie Mead.
Gary White and his group focused on points, bluffs and shoreline using Senkos and crankbaits. Their 2024 return is already in the works.
For his fifth trip to Lake El Salto, Pete Jameson and friends were relying a lot on a yellow fluke as a trailer on a Cranger spoon bait. Nearly 200 bass were landed during their stay. Returning to Anglers Inn is a sure thing.
The Cozart family/friends trip to Lake El Salto was a great experience with fine fishing, food and service.
Another family outing by the Wallace family produced some great catches by everyone.
From our May Picachos guests' reports
Larry Clinton and his party took advantage of the Anglers Inn combination package with time at Lake Picachos in addition to Lake El Salto.
The McEachern group warmed up with Lake El Salto before heading to Lake Picachos where each boat was averaging over 300 fish per day.
Chad Coleman was accompanied by Ben Hexom, Brian Azevedo and Matt Arlett. Biggest Picachos bass caught weighed 7.3 pounds.
The Woodward contingent of Bruce Woodward, Kirk Woodward, David Kerns and Kim Adams certainly caught their share of Lake Picachos bass with sixes, sevens and doubles.
The Amazon
Some big news is about to be announced by Anglers Inn regarding our Amazon program. You'll note that on anglersinn.com our dates for the Amazon have been expanded to September through March. There will be more details soon but now is the time to reserve your Amazon adventure.
Crystal River with Suite Life on the Water
The big excitement hitting Crystal River, Florida, is the opening of Scallop season July 1.
STEP 1: Spend your nights on the Anglers Inn Floating Suite parked at Pete's Pier in the heart of Kings Bay. Each morning you can catch your scallop charter to nearby grass covered shallow waters. Put on your snorkel gear, grab a bag and start the hunt. On your return to Crystal River take your cleaned scallop bounty to a local restaurant for some exceptional dining on your catch. STEP 2: Repeat Step 1 or venture out for some phenomenal snook, trout and redfish angling.
---