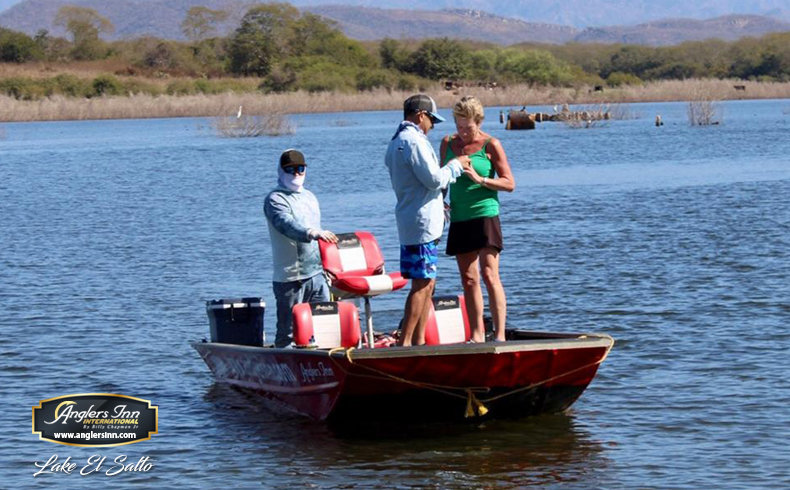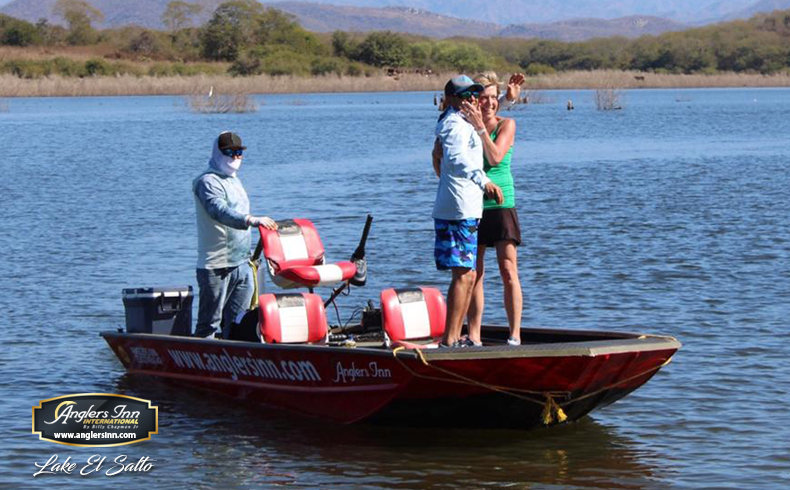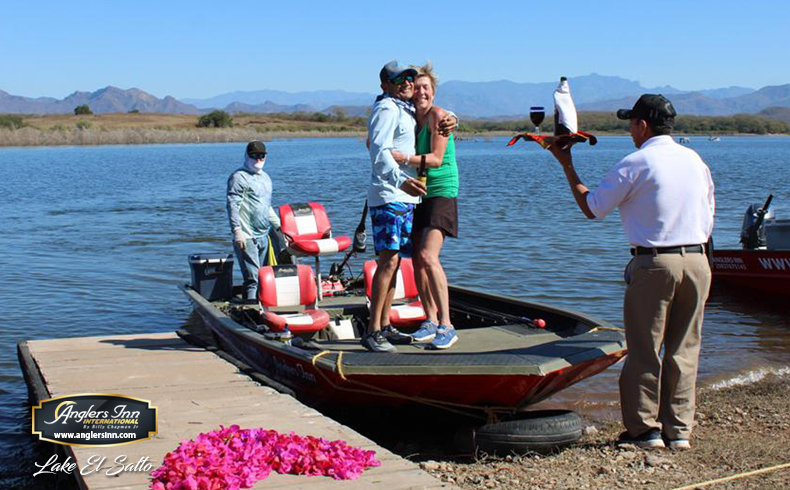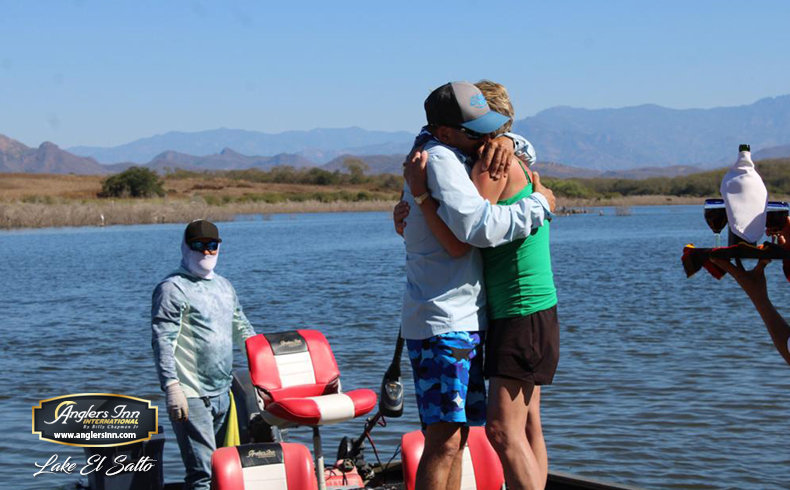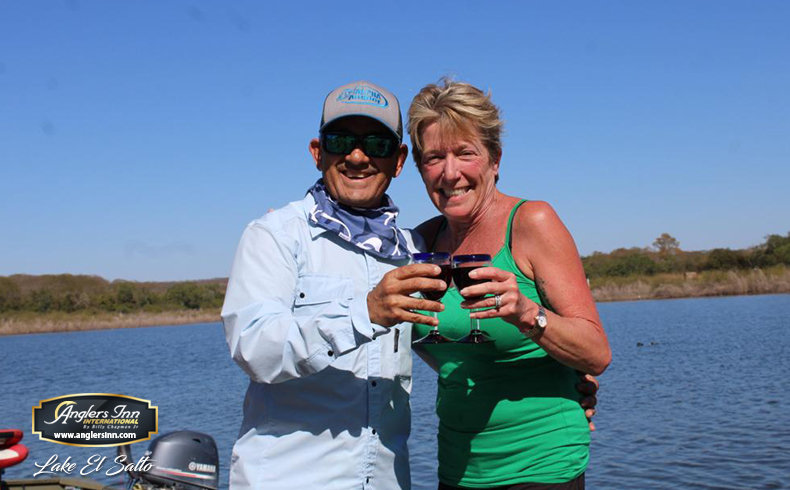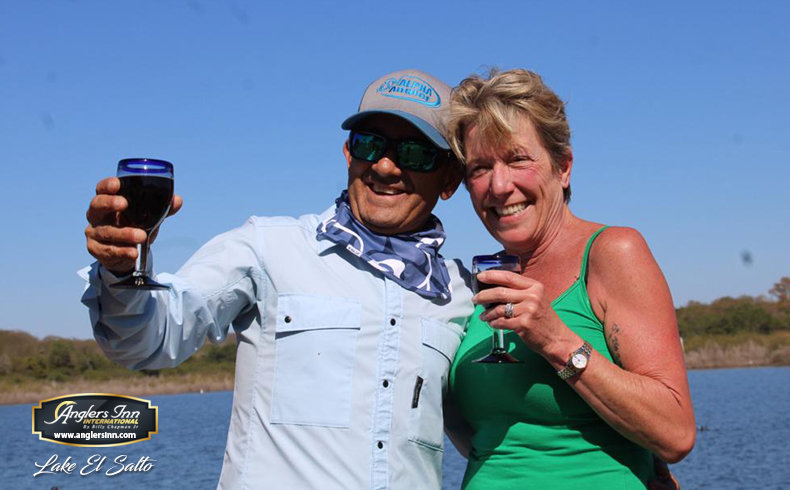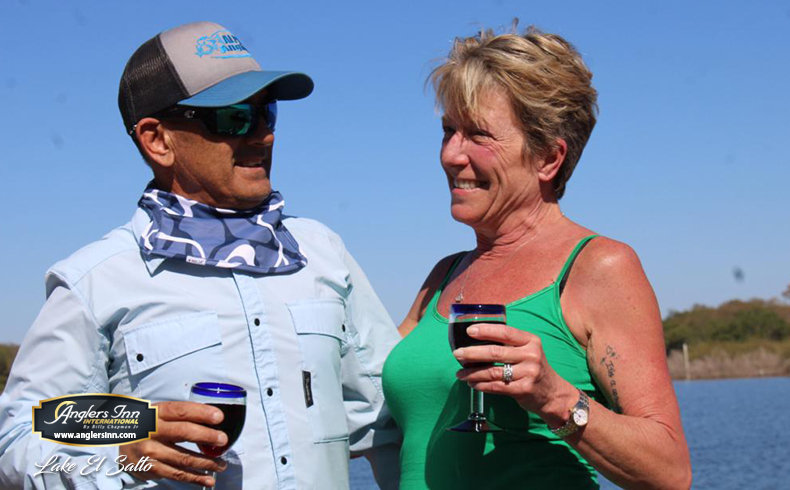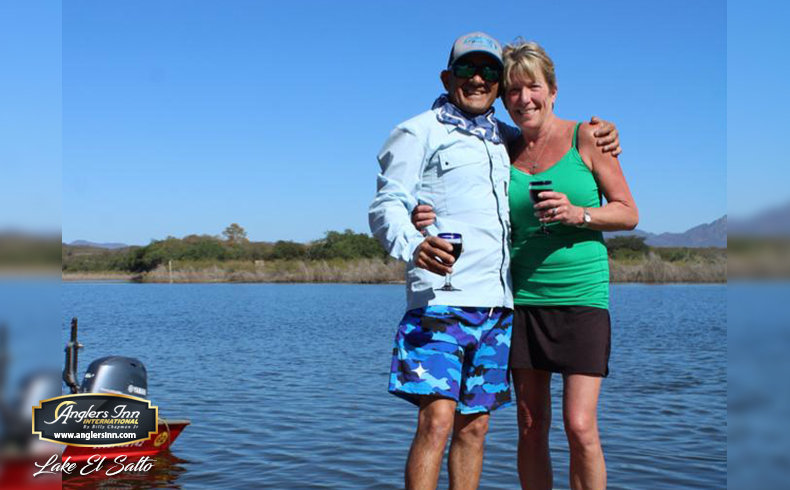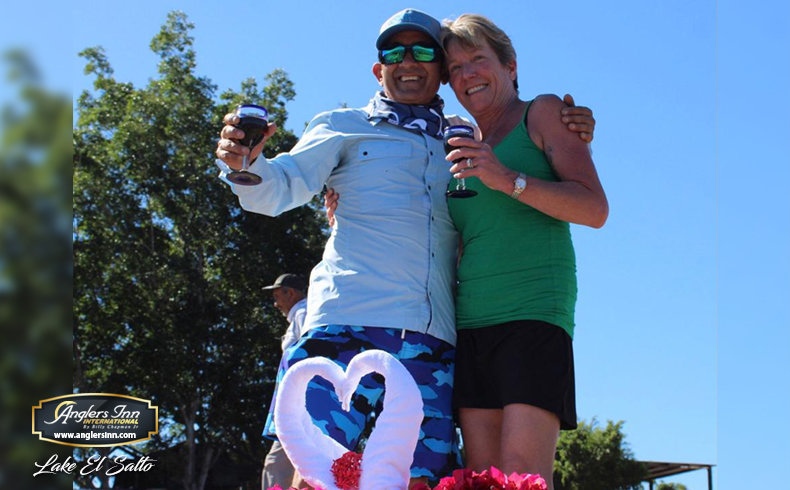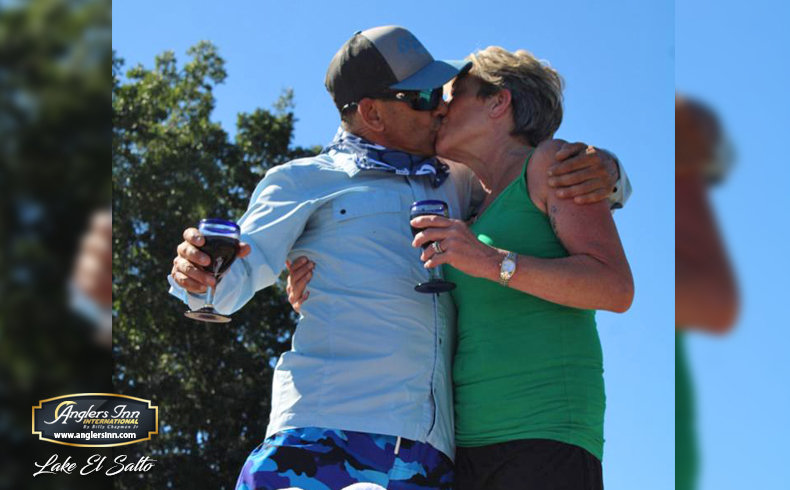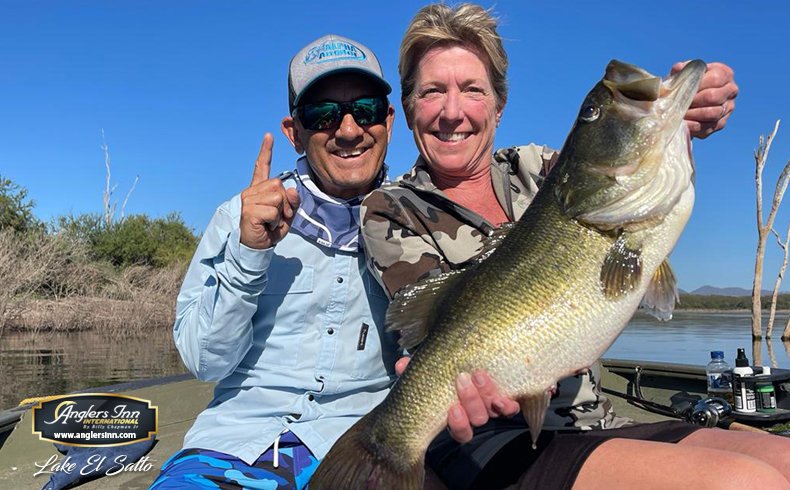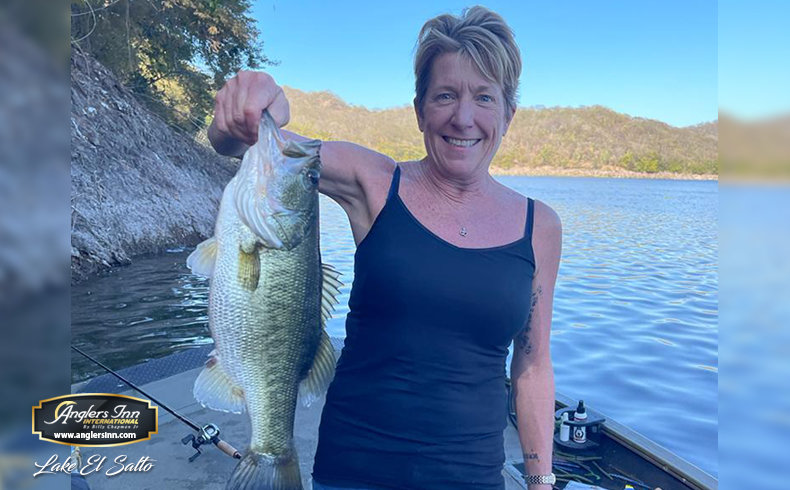 She said YES!
It all started six months ago with a meeting via Match.com. Then, on January 10, 2023, Pablo Alviar escorted his soul mate to the front deck of the red Anglers Inn fishing boat and proposed to Victoria Dupuy. Without hesitation, the bride-to-be said yes and the couple took great delight in flowers and a shared a celebratory toast, all arranged by lodge host Sammy and his staff.
The California couple knew from their first date they were meant to be together. And Victoria certainly has come to appreciate the same fishing passion of her new fiancé. While this was Victoria's first venture to El Salto, it was Pablo's seventh trip. He was accompanied on previous trips by his best friend and family.
"It was the perfect location and setting for the proposal," said Pablo. "It is so peaceful at the lake and it is a very special place for me. It's the ideal start for my life journey with Victoria."
While it was Victoria's first trip to El Salto, and first fishing experience ever, her unknown fishing talents quickly surfaced as she landed fish like a veteran. Her biggest fish was larger than any fish Pablo had ever caught.
"The proposal was so exciting," said Victoria. "The staff had set out flowers with "Will you marry me?" and a heart shape on the dock made of flowers. I can think of no better way for Pablo to propose."
The couple extended their Mexico stay at the luxurious Pueblo Bonita Emerald Bay resort on the beaches north of Mazatlan.
"We want to thank Billy Chapman and his outstanding staff at Lake El Salto," added Pablo. "The mornings at the lake are so quiet and peaceful and you can watch the day wake up. The guides, lodge staff, food, lodging and amenities are second to none. We will be back."
No date for the wedding has been set and they are thrilled with the idea of spending the rest of their lives together and returning to the Anglers Inn lodge on Lake El Salto. Perhaps a wedding at Lake El Salto is in the mix.
---