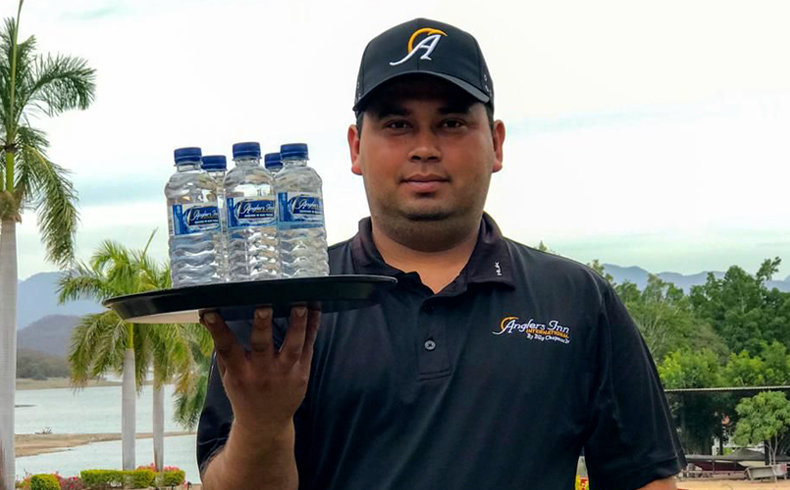 Healthy habits help insure a healthy trip
The Anglers Inn website has important guidance on how to pack, how to travel, what to expect, how to dress – a lot of great information to prepare you for your trip.
But once you arrive at Mazatlán's International Airport (General Rafael Buelna International Airport) the excitement level jumps and fills the air as you pass through immigration and customs. The Anglers Inn staff are just outside customs and they can't be missed with their Anglers Inn sign. Once whisked away from the air-conditioned airport you will be escorted to a waiting air-conditioned van. Luggage will be collected and secured while you grab a seat and prepare for the drive to either Lake El Salto or Lake Picachos. The van has beer, soft drinks and water and hydrating is certainly one habit not to be overlooked.
At the lake the lodge staff will greet your van with a scrumptious drink and appetizer. Check into your room and if there is time, partake in an afternoon of fishing. The boats have drinks as well. Here again, don't overlook hydrating.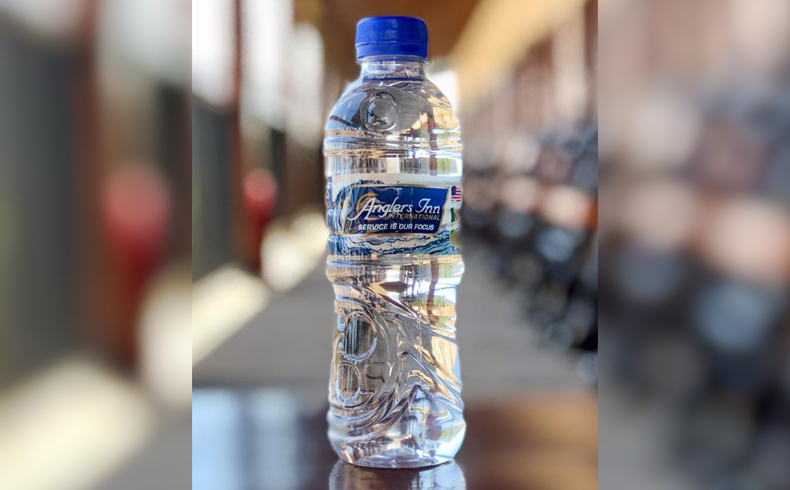 A never-ending supply of purified water, bottled specifically for Anglers Inn, is available everywhere you turn, in boats, restaurant and rooms. There's a reason for this. The Sierra Madre Mountains are known for low humidity and the days on our lakes are warm and sunny. The sun and afternoon breezes can lead to dehydration. Take advantage of the bottled water, drinking a bottle as often as possible.
Monitor your hydration health and don't ignore signs of trouble. Initially you'll feel more thirsty than normal and lightheaded with a dry mouth. Fatigue can set in. All of these symptoms can lead to less fun on the water, to the point you may elect to skip a session. All you have to do is hydrate. Sounds easy. It is.
Anglers Inn is known for its 5-star meals and you certainly don't want to miss one. Breakfast buffets, delicious lunch spreads and gourmet dinners are all prepared by our on-location chef. His years of training and experience produce healthy, yet so delicious, meals that will add to your overall health while at our lodge. Our masseuse can even sooth those achy muscles.
Also, don't ignore the valuable siesta time. A brief shower and short nap between lunch and the afternoon fishing session creates vigor and energy for managing all those fish to the boat. And after dinner, enjoy our open bar but make sure you get enough sleep each night.

Follow these handy healthy hints for a trip to Lake El Salto or Lake Picachos. You'll get home with more out of your trip for a lifetime of memories and photos.
---