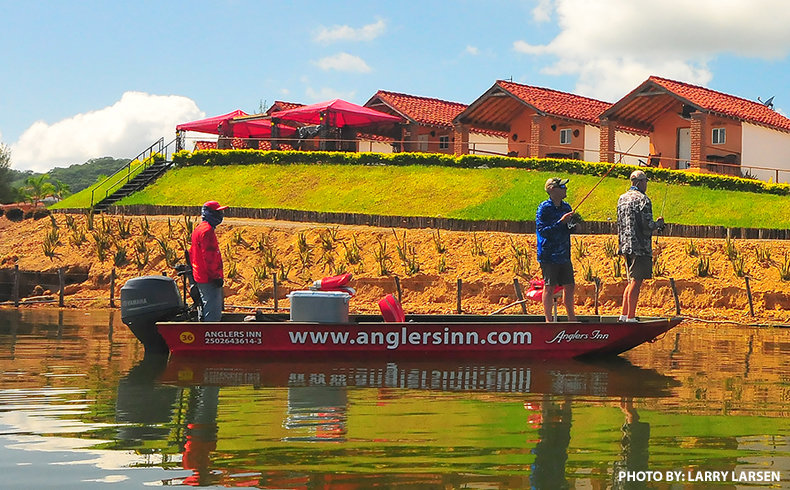 Most of the guides at Anglers Inn International have been working here for at least a decade. Many of them walked the lake bottoms before the rivers were impounded, so they know the terrain and structure intimately. They also know that different anglers have different skill sets and fishing preferences, and they'll work hard to make sure you experience the trip of a lifetime.
We encourage you to have a full and frank discussion with your guide about your goals for the trip. Maybe you want numbers of fish. Or perhaps you just want to chase giants. Maybe your number one priority is to catch your first topwater fish, or first flipping fish, or first Carolina Rig fish. If it's possible, they'll make it happen! They are well-versed in all of the latest tackle trends and are acutely aware of what works best for big bass in Mexico. If you don't know what to use, ask and they'll be happy to offer up a suggestion.
Each guide is assigned one of our specially made boats. That is his office and he'll work to keep it clean, functional and fishable. We use Humminbird Electronics and Minn Kota trolling motors to help us find the fish and stay on top of them in a stealthy manner. Of course, each boat is also equipped with an ice-filled cooler, so whether you want to celebrate your prized catch with a cerveza or cool off with agua your guide will have the drink opened and in your hand before you know it.
---