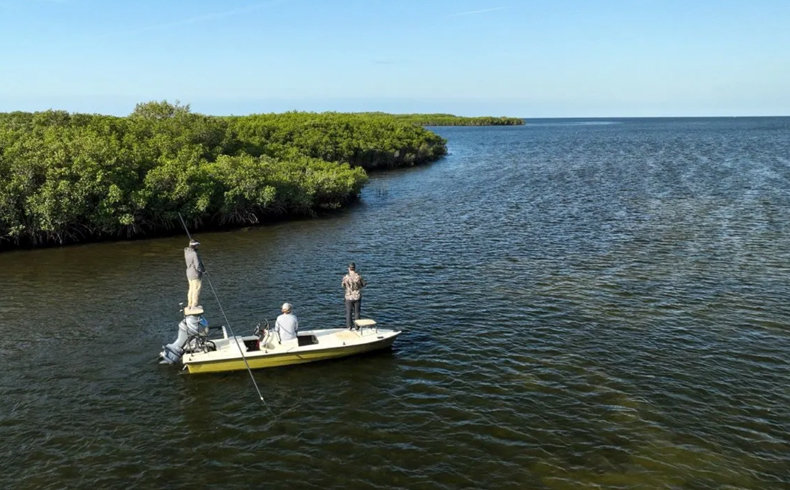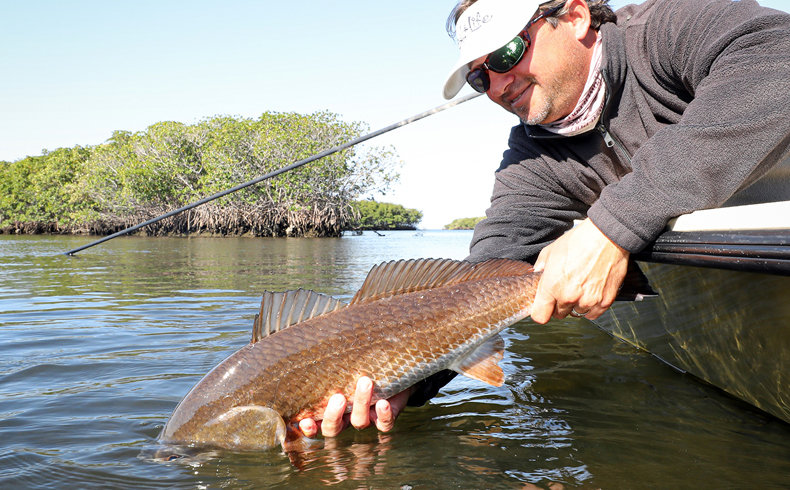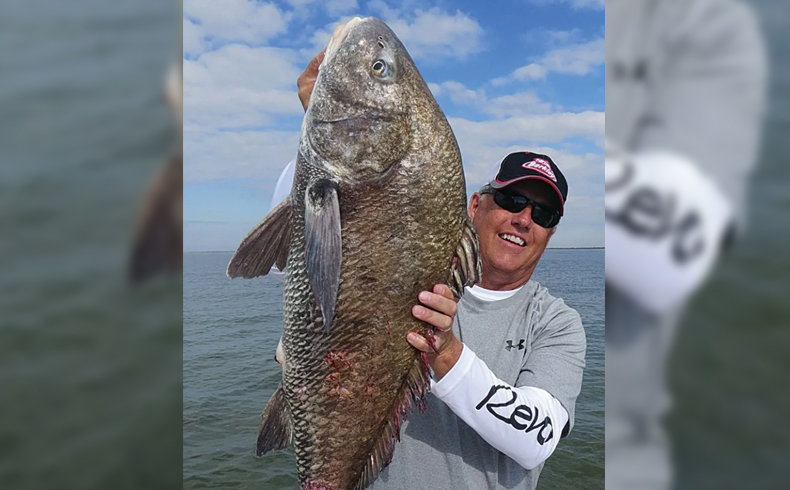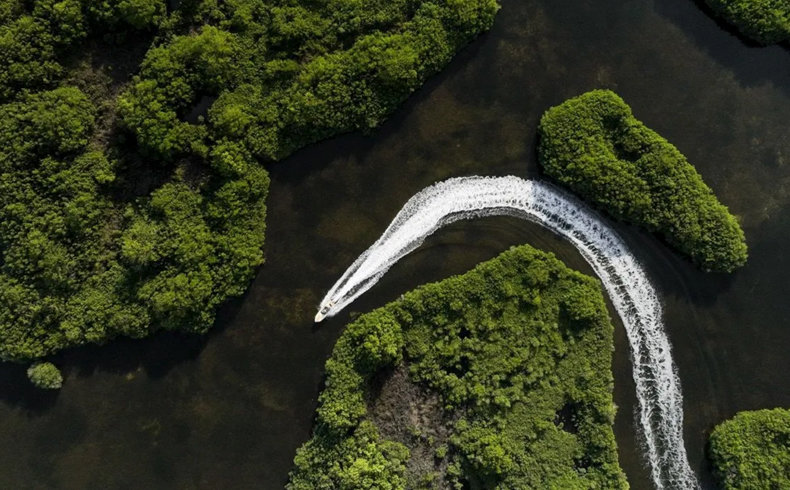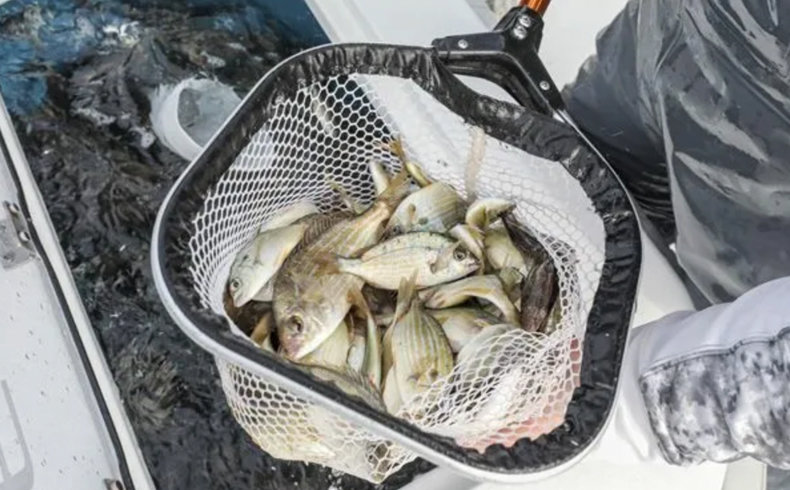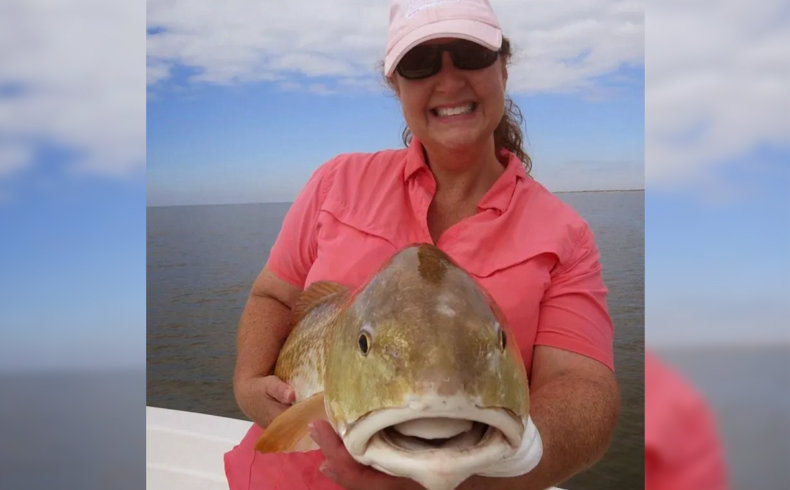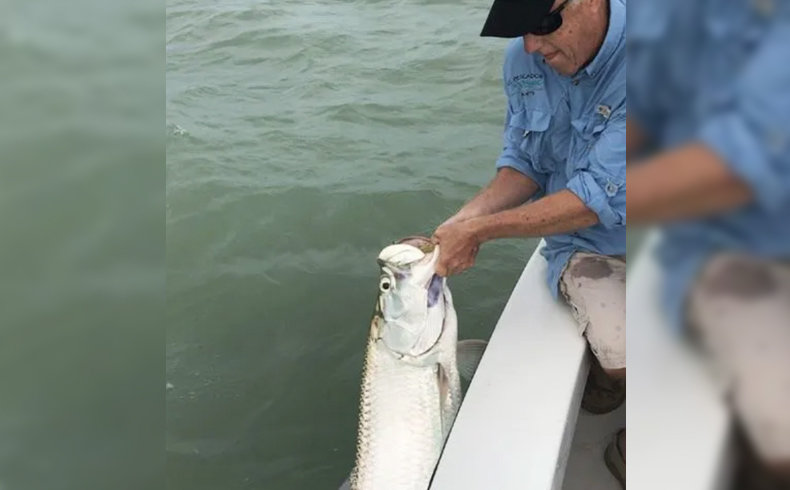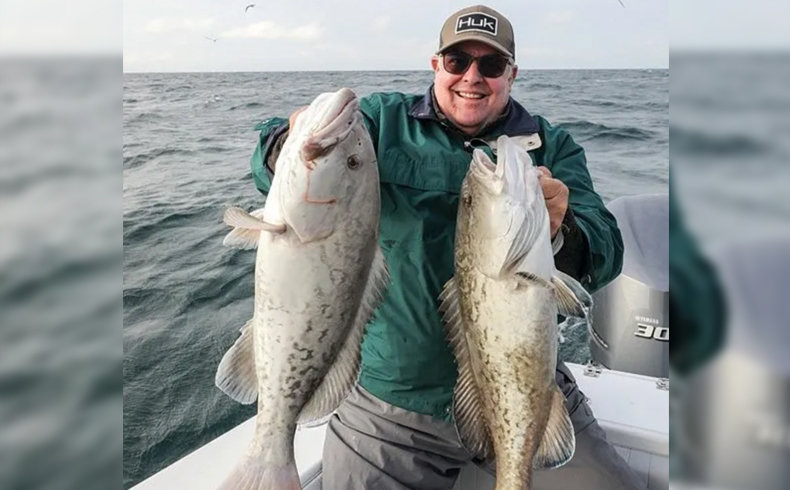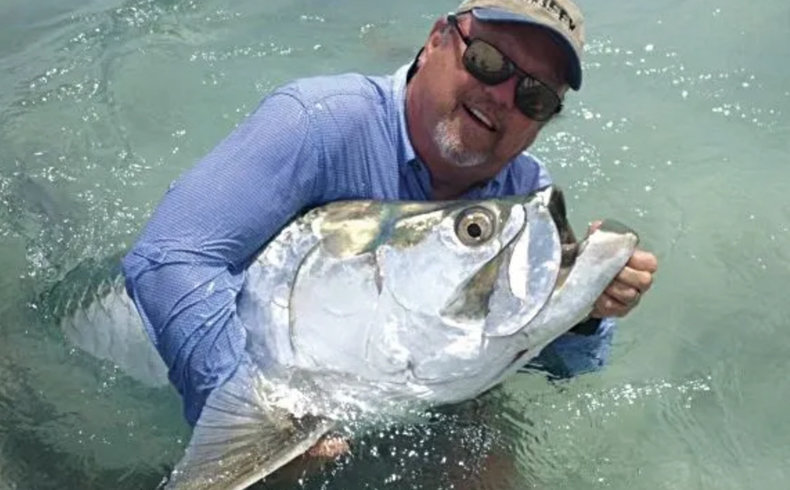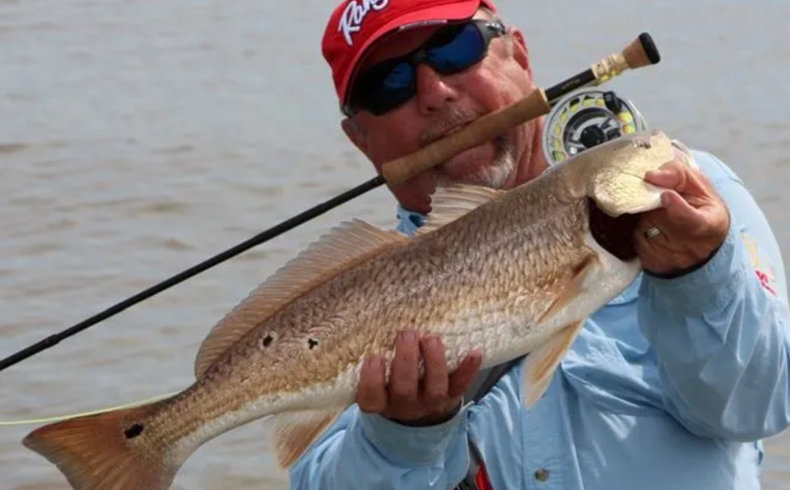 By R.G. Brothers
Article Published on the Pacific Coast Sportfishing magazine on Sep/Oct 2023 issue.


There are many unique adventures for avid anglers living on the Pacific Coast, including several favorites among the PCS staff. But increasing our range, we have discovered some new spots. Here is one that looks especially inviting.
Visitors to Florida's Nature Coast along the northwest side of the state seemingly turn back time to when the Sunshine State was less populated and easy going. Sparsely populated small quaint towns are connected by roads and byways sneaking through swamps and lowlands. The dense roadside cover of tropical flora includes low growing palmetto and regal live oaks adorned with Spanish moss. The pristine, crystal-clear waters in the bays and shallow flats along the coast are inviting for any visitor but is truly a playground for the angler.
This is "Old Florida" with the center of attention found in Citrus County. The county is home to Crystal River, Kings Bay, Homosassa, exceptional fishing and manatees.
The Pacific Northwest is home to some of the most iconic fishing in the world. So too is west Florida where fish species are totally alien to those found along the coasts of Washington, Oregon and California. Sea run salmon are replaced with hard fighting, long running snook hiding in the mangroves. As for trout, mountain stream rainbow trout are substituted by speckled sea trout caught along drops with tidal flow. Instead of massively strong green sturgeon in heavy current rivers, Florida is known for huge, high jumping tarpon of the docile flats. While a continent separates the two areas by 3000 miles, both feature freshwater largemouth bass, crappie and bluegill.
These are just a sampling of the great fish famed for their respective regions.
Taking a closer look at Florida's west coast one finds Kings Bay. This freshwater ecosystem derives its water source from the Crystal River Springs group, a complex network of more than 30 major springs, which discharges an average of over 975 cubic feet per second of fresh water into the bay. Although predominately freshwater, saltwater species frequent the area. Anglers often catch a wily snook on one cast with the next cast enticing a largemouth bass to strike.
These freshwater springs are also responsible for a very unique resident, the manatee. The constant 72-degree water temperature and thick eel grass lure the sea cows into the bay with a heavy migration seen in the winter and a smaller year-round population of resident manatees.
Inshore and offshore fishing are top draws, bringing fishing addicts from far and wide, domestic and international. Each species has its own appeal and many visitors concentrate on a single fish. Light spinning and baitcast tackle, like that used for bass fishing, is typical for the inshore and nearshore fishing. St Croix medium and sometimes medium heavy action rods cover most of these situations. Abu Garcia Revo baitcast reels, like the STX or Rocket, perform well managing the baits and the fish. Abu Garcia spinning reels, size 30 or 40, provide a smooth retrieve and trustworthy drag.
Presentations might be a pinpoint cast of a 3- or 4-inch Gulp! or PowerBait shrimp, Berkley 3- or 4-inch PowerBait Swim Shad or a Berkley 5- or 6-inch J-Walker topwater lure to a shadowy snook lurking in the mangrove roots. The cast could be a general toss of these same baits to an area of sandy bottom where a redfish with a spotted side or a sea trout also known as a spotted trout scour the area for a meal of shrimp, pinfish and mullet. Live and frozen shrimp or croakers rigged on 1/0 or 30 circle hooks are great baits with strikes ranging from very subtle to highly explosive. Some casting is to an observed fish while casts are blind to attractive sand flats surrounded by eel grass or near oyster beds.
Tarpon are a bit more reclusive but well worth the effort. Fly fishing is extremely popular for tarpon and sight casting to these is the norm. Late summer brings juvenile tarpon into range. These 10- to 30-pound young silvers fall to a smaller fly like the Deceiver created by Lefty Kreh or a Merriman's Toad. May and June are prime for the adult versions that can weigh 150- to 200-pounds in this area. What else do you know that comes in that size? A popular fly is the Black Death by Stu Apte or the Tarpon Mouse for tarpon that lazily float near the surface gulping air. Accurate casting with a 9-or 10-weight fly rod matched with a Hardy reel with the most reliable drag is a must.
Conventional casting for tarpon also reaps great catches. Use medium-heavy spinning tackle like mentioned above with a hook adorned with a live pinfish or mullet mimics the favorite foods of a tarpon. A 5/0 hook is the smallest recommended. Artificial lures like a swim bait, jerk bait or a lip-less crank bait can be productive, just keep the lure size similar to the food they are dining on. Cast in front of a cruising "poon" and be ready for the strike. Of course, getting the fish to strike is one thing, landing a silver giant is quite another and experience certainly helps.
Offshore fishing outside the confines of Kings Bay and the outflowing Crystal and Salt Rivers introduces an entirely different scenario. The Gulf has a gentle slope away from the coast of about one foot per mile. Venture 10 miles from shore and expect 10 feet of water depth. There are a limited number of drop-offs and channels to alter the underwater terrain.
Find a sunken rock pile in deeper waters and a bonanza of gag grouper awaits. Drop a line with a chunk of fish on a Berkley Fusion19 8/0 circle hook, and it takes very little time to hear "fish on." Don't go with too light of a rod and reel as these grouper are true bruisers and will peel off drag and test both angler and tackle. The season typically opens Sept. 1 and closes Nov. 10.
Red and mangrove snapper are two of the most coveted deep-water fish not only for their tremendous fighting strength but for their table fare as well. Trophies offshore in the 15-pound plus size are common. The recreational season is short from mid-June to the end of July and may vary from year to year. Fairly heavy gear is used to crank these fish to the surface. The boat is stationed over a submerged reef or wreck. Anglers simply drop their line to the right depth and hang on.
Another key specimen offshore to near shore fish is the cobia. During the summer, these opportunistic fish migrate north along the Florida coast and dine mostly on crabs and shrimp along submerged structure and shelves. Cobia will often follow the sharks to pick up the scraps of fish left behind. Once hooked the cobia become attractive to the sharks and often will steal the catch from the fisherman. Favored cobia baits include live bait like pinfish, shrimp and crabs. Sight fishing is also popular by casting a swimbait, soft jerk bait or white bucktail jig and presenting an erratic retrieve. An excellent fish for dining, the cobia has a mild buttery taste.
Most anglers, especially those traveling in, rely on local guides to put them on the fish. This has multiple advantages. Even the most experienced boaters refrain from piloting the inshore and nearshore waters of this area. The naturally shallow sand flats fluctuate routinely moving the subsurface terrain, so care is critical to avoid beaching your craft. Guides also provide all the gear and fishing licenses. Best of all, they know where the fish are and how to catch them. Because these are prime waters, guides book far in advance so making reservations early is highly recommended.

Let's not forget the largemouth bass. Bass fishing is arguably the most popular fish sought and Florida's knack of producing trophies has built a strong reputation that extends back decades. Privately owned phosphate mining pits have long been key to bass fishing in the northern half of the state. Public fisheries, such as the famed Lake Seminole and Rainbow River, are also home to great bass fishing.
Travel to Citrus County is very convenient with daily flights into Tampa International Airport (TPA). From there it is a simple hour and 15-minute drive north on Florida State Road 589. This toll road takes drivers right to Citrus County.
The next step, once in town, is to check into your lodging. Crystal River lodging includes name brand hotels such as Best Western, Holiday Inn Express and Hampton Inn. Locally own lodging abounds and a Google search will provide more details.
The newest and most unique lodging in Crystal River is the Anglers Inn Floating Suite. These luxurious houseboats are found at Pete's Pier, situated in the heart of Kings Bay, and guests actually live on the water. Each houseboat can sleep six very comfortably and are equipped with all the amenities. For more information go to www.anglersinn.com. Docked on the pier, guests can view spectacular sunsets from the top outdoor deck or watch the occasional manatee swim along side the boat.

Pete's Pier (www.petespier.com ) is a large marina and home to many of the top fishing guides. This venue also has kayak rental plus tour excursions, sunset cruises, nature trips and more. Visitors to Pete's Pier enjoy the afternoon feeding of the tarpon where anyone can experience feeding live 150-pound tarpon by hand. Just be prepared for being on the receiving end of a big splash.
---