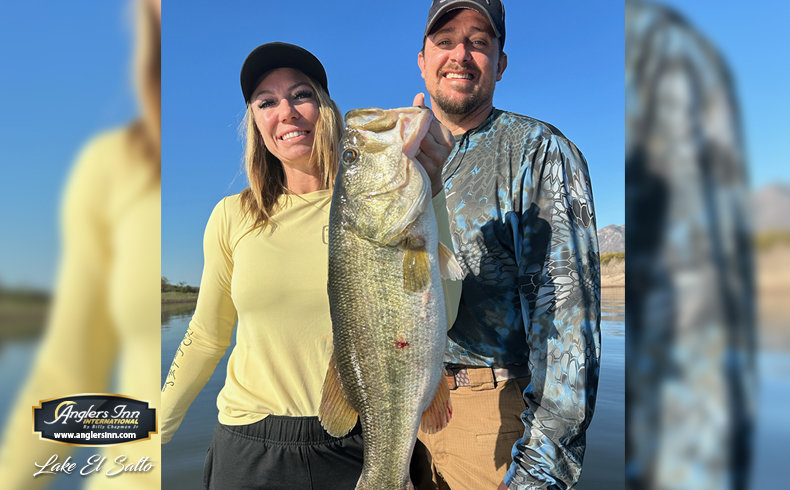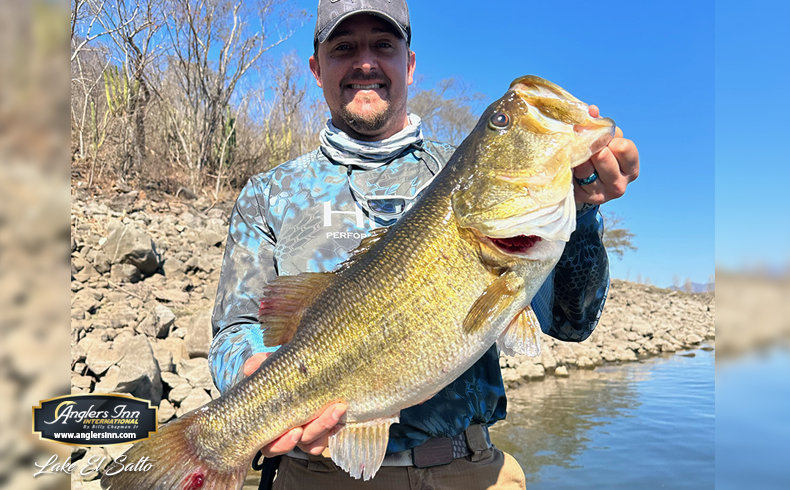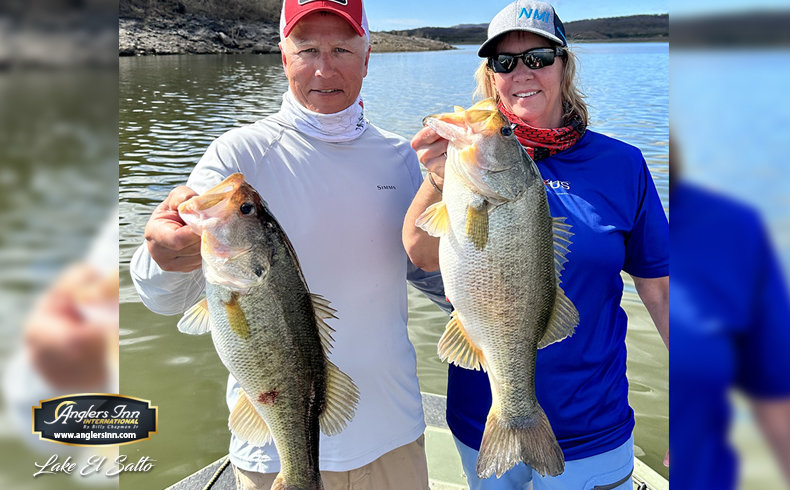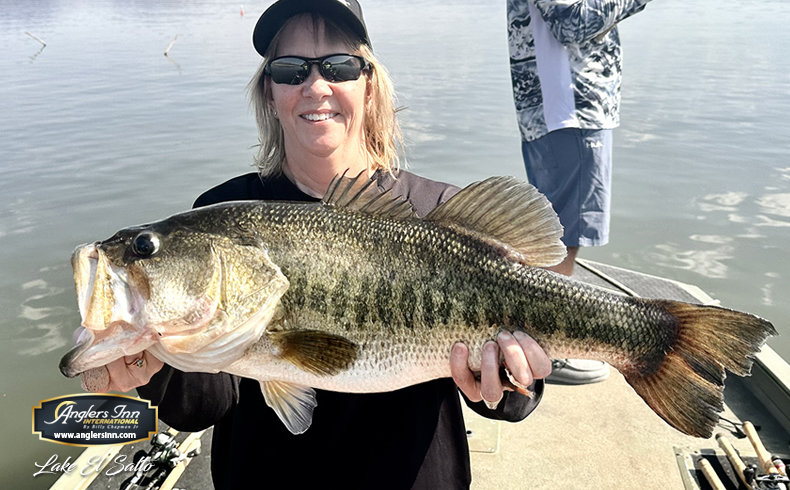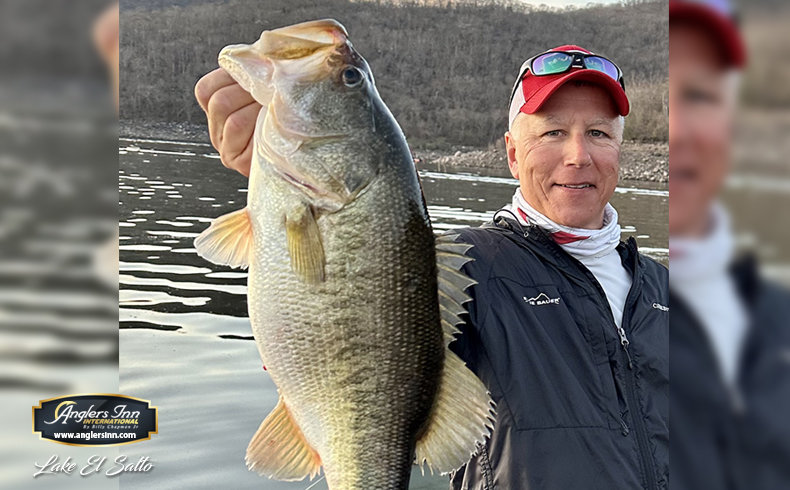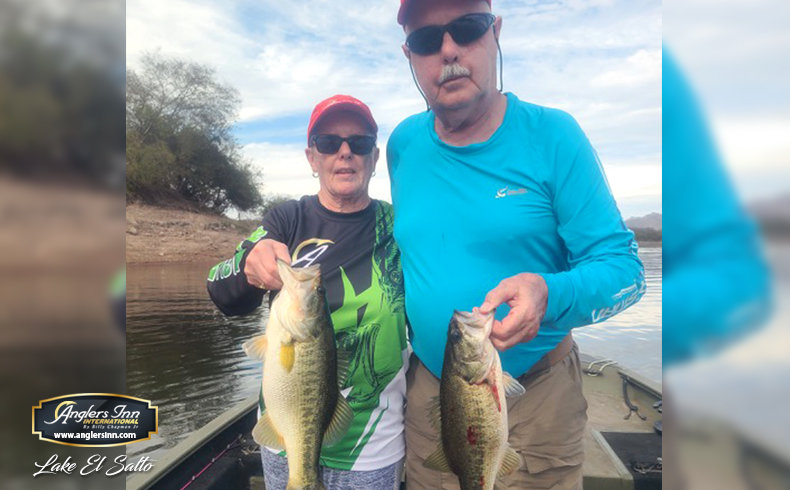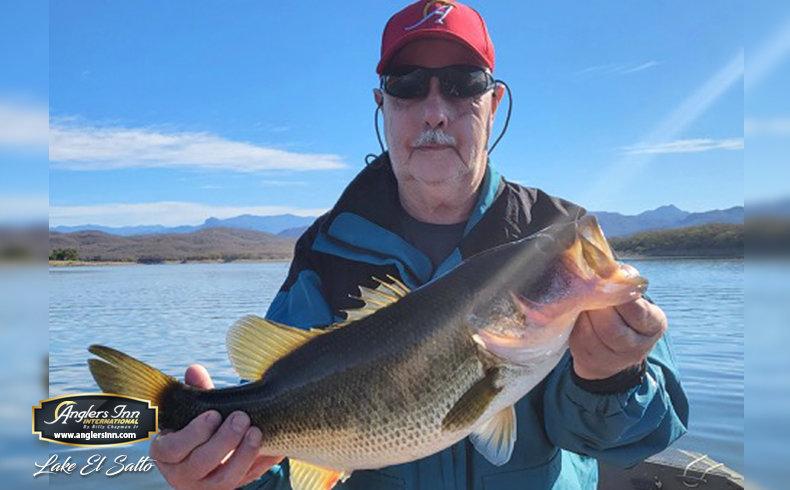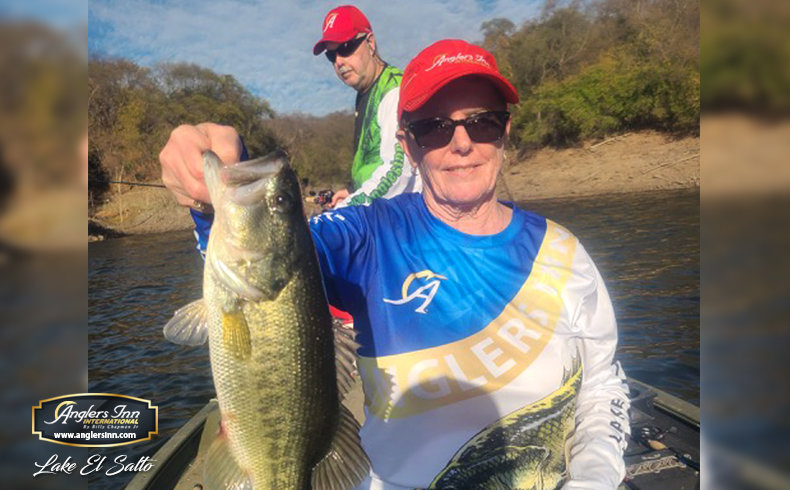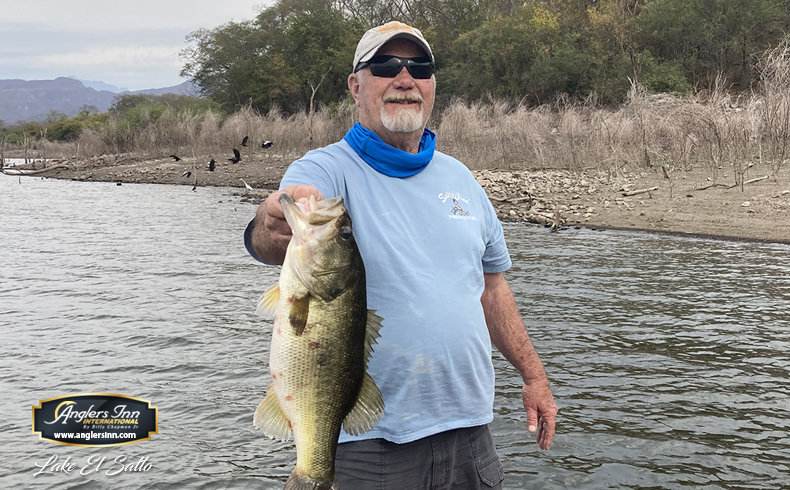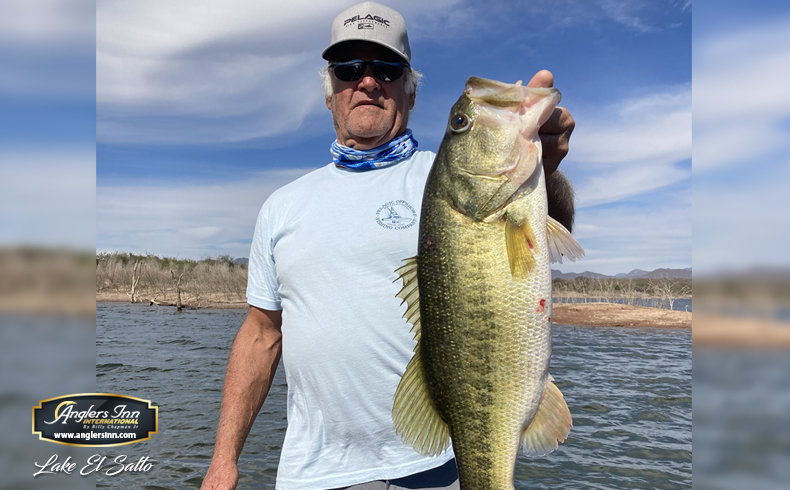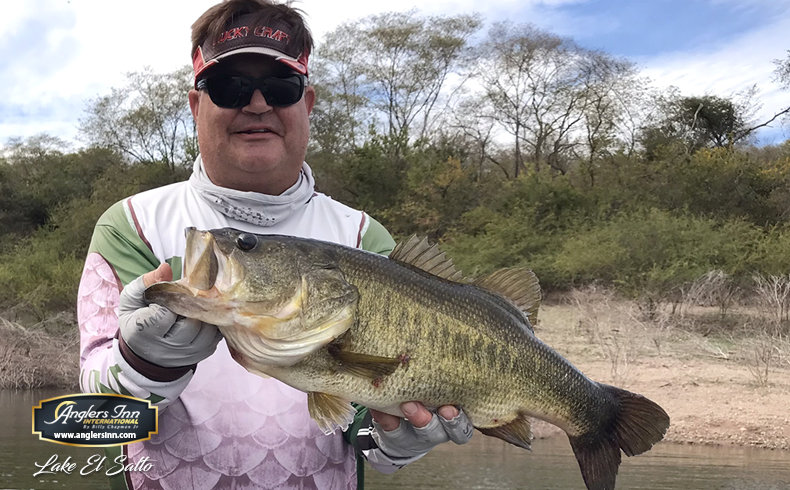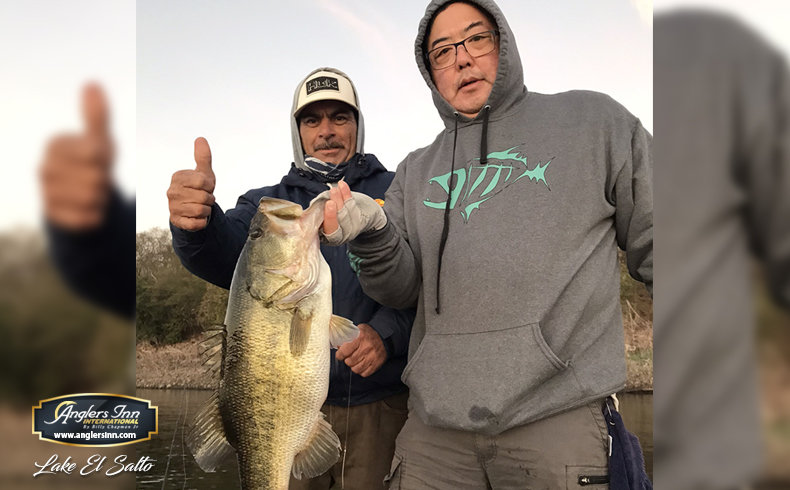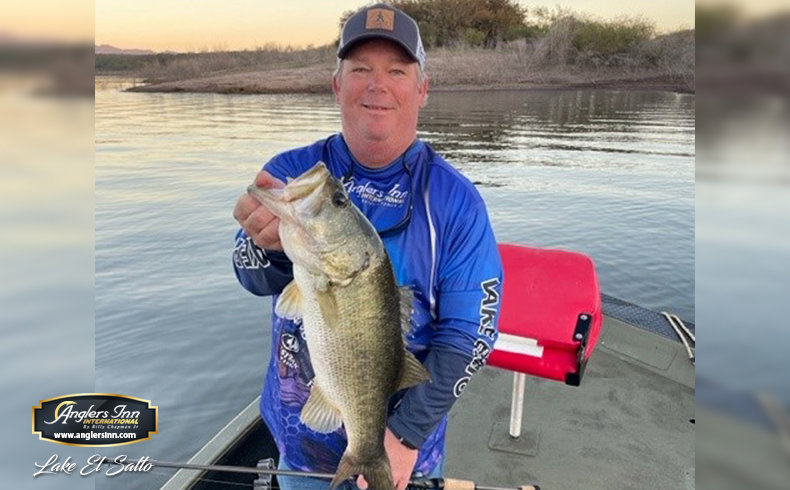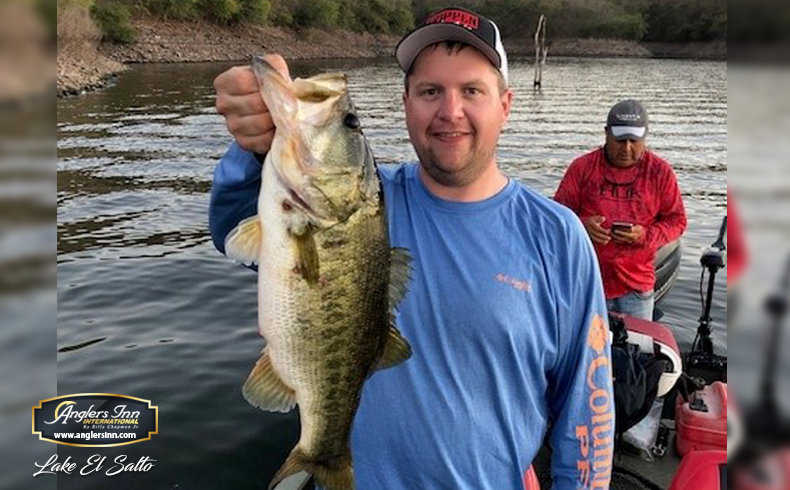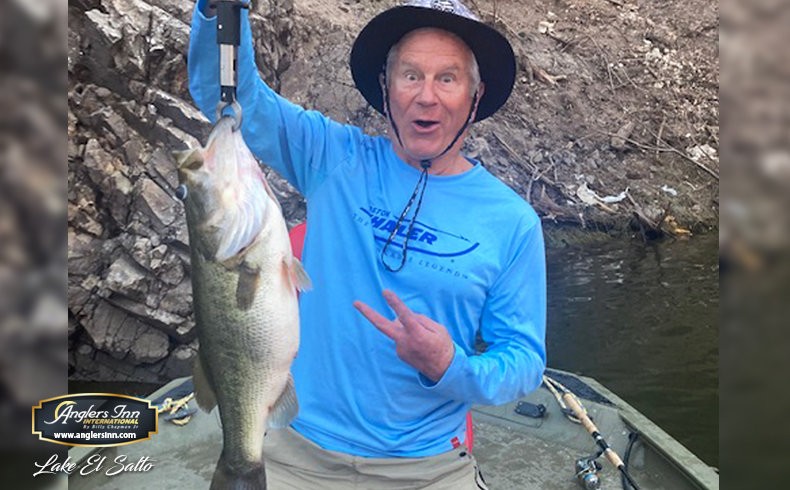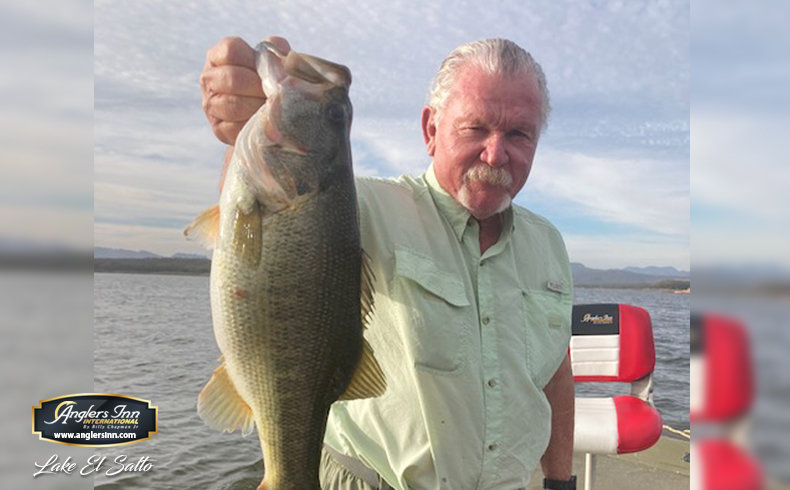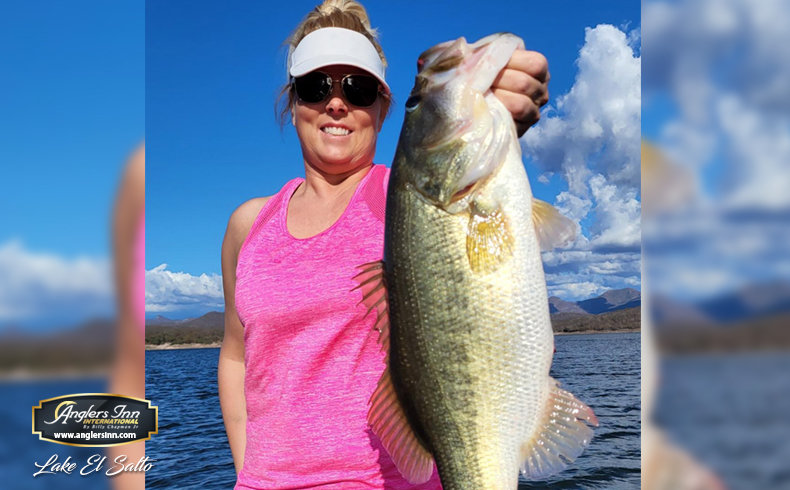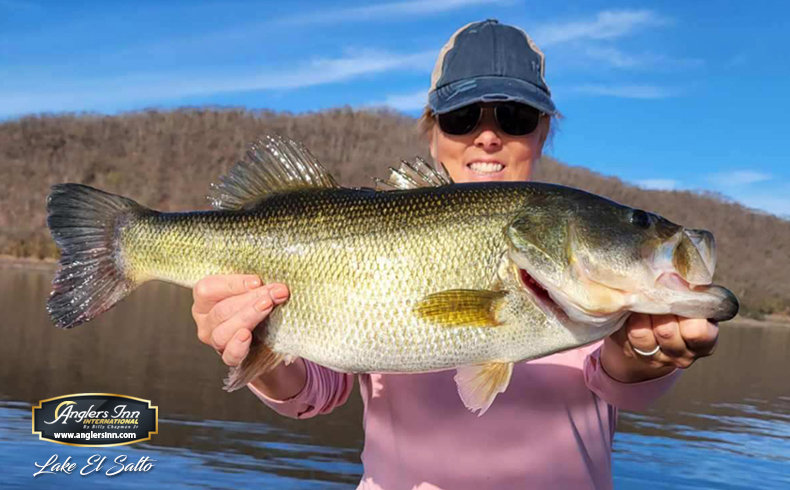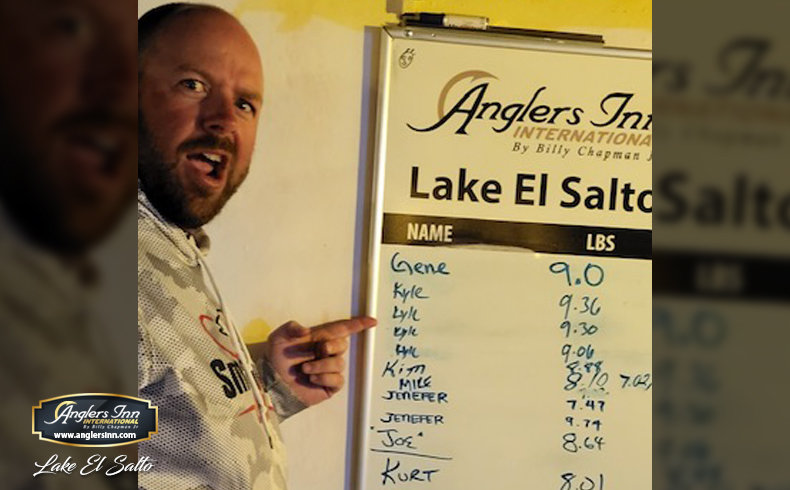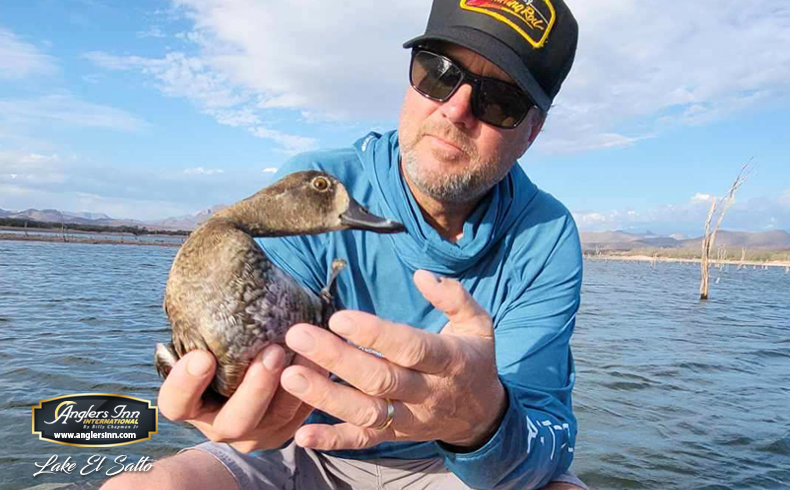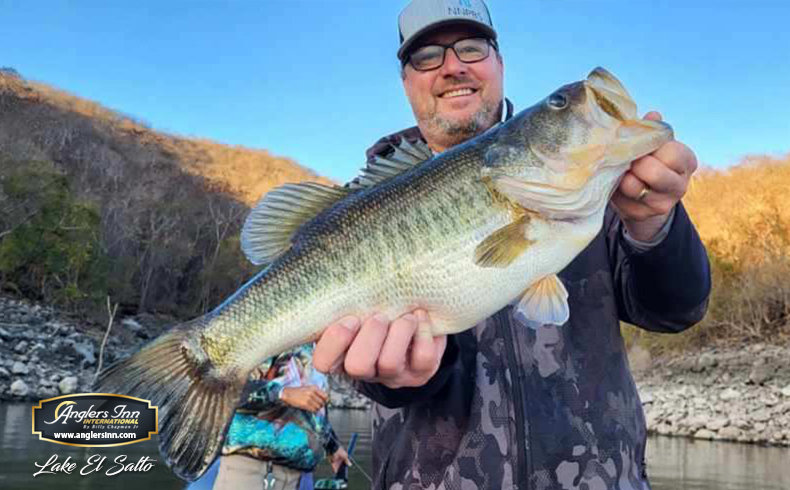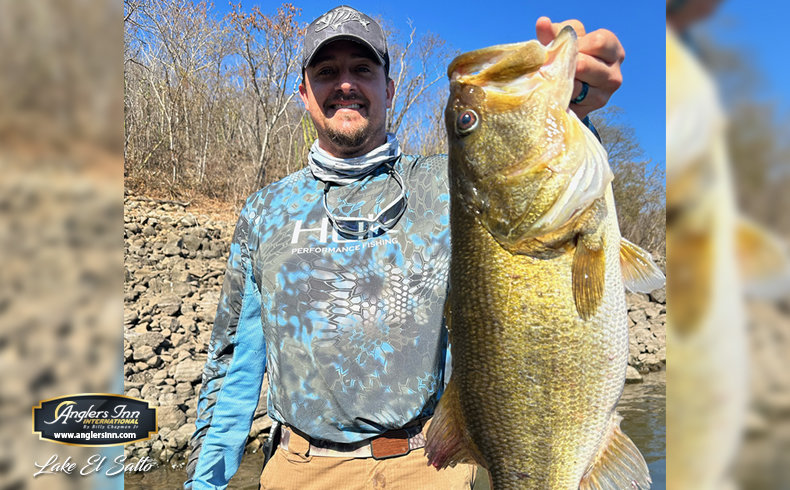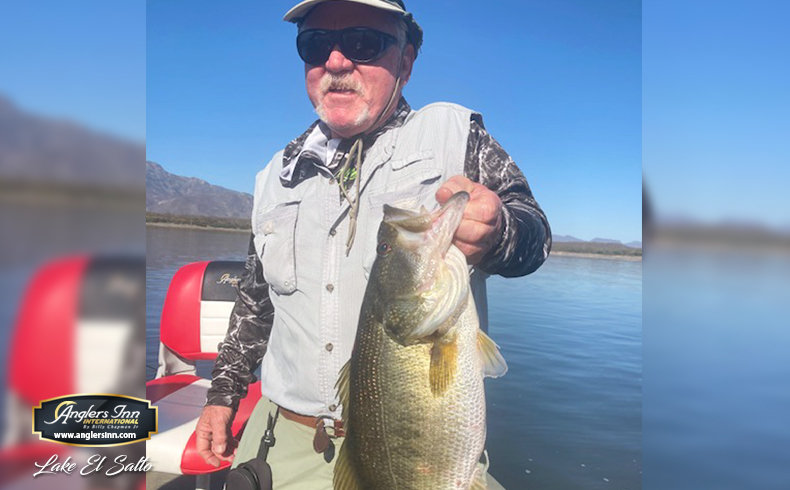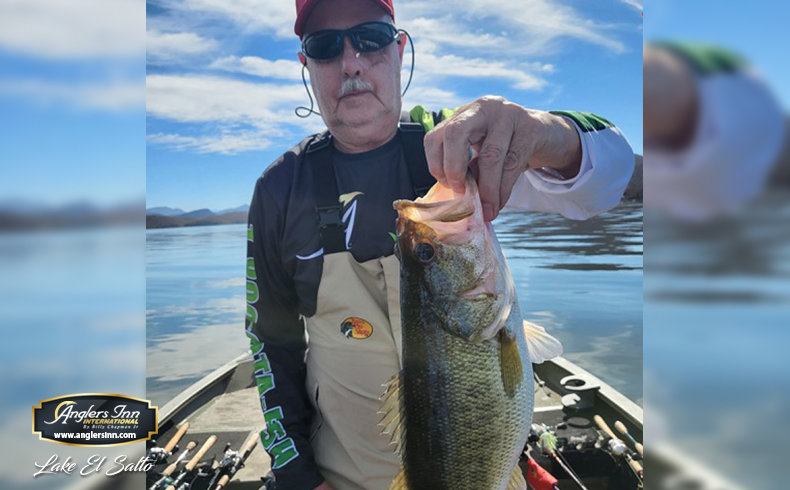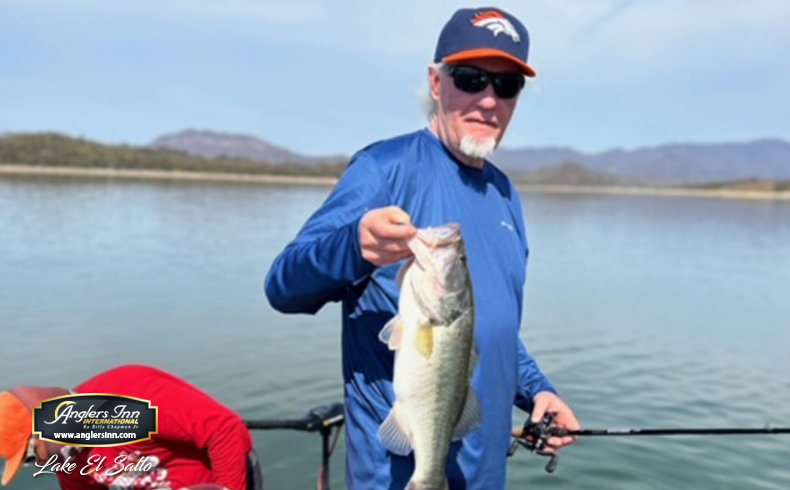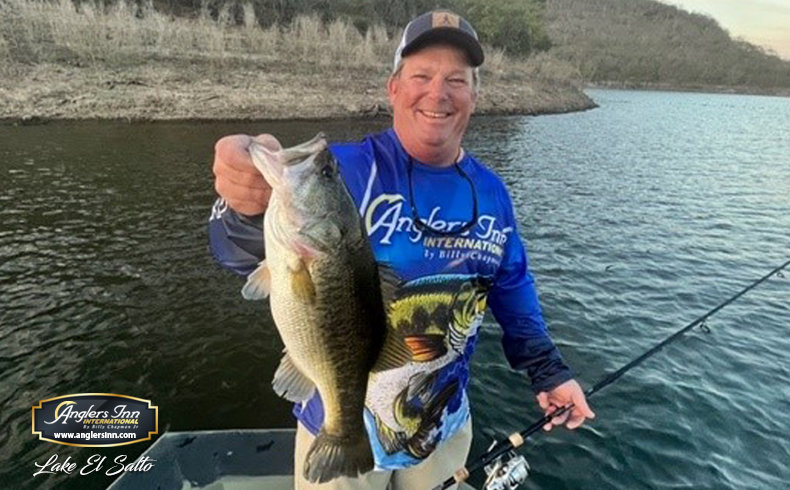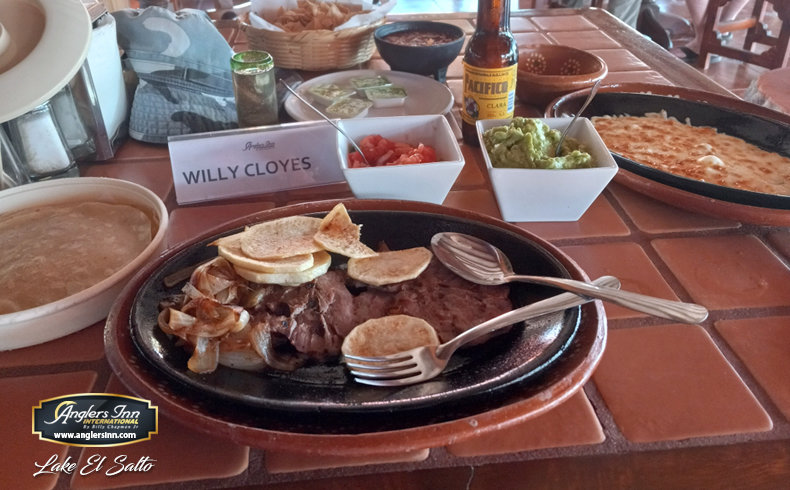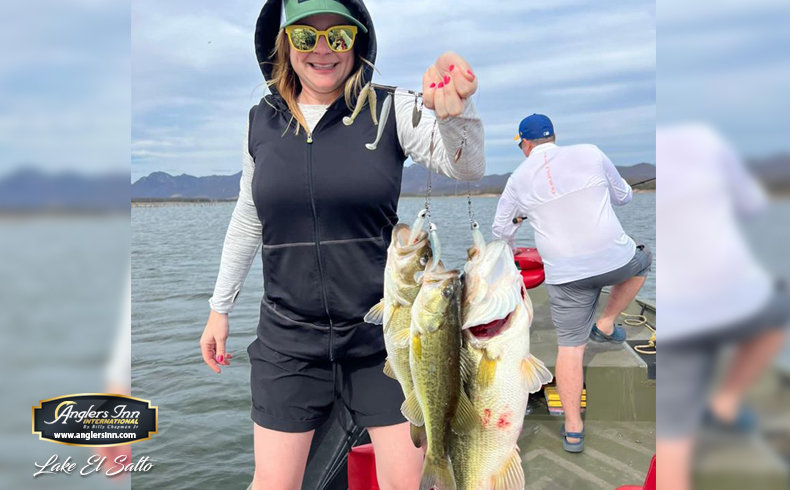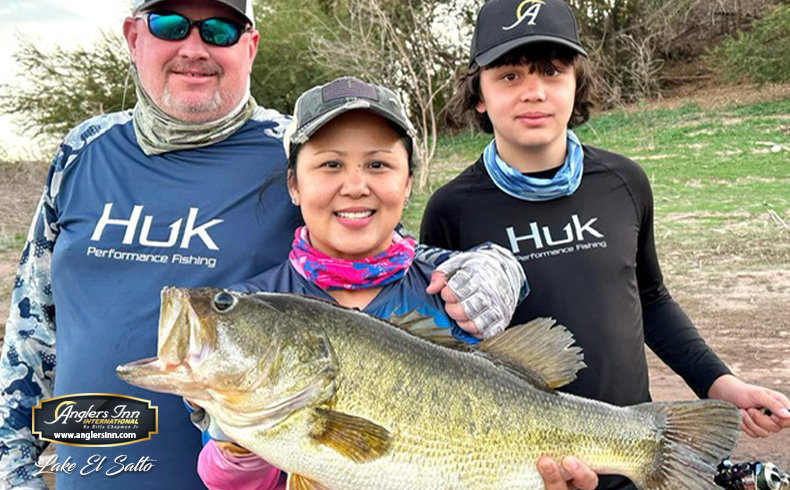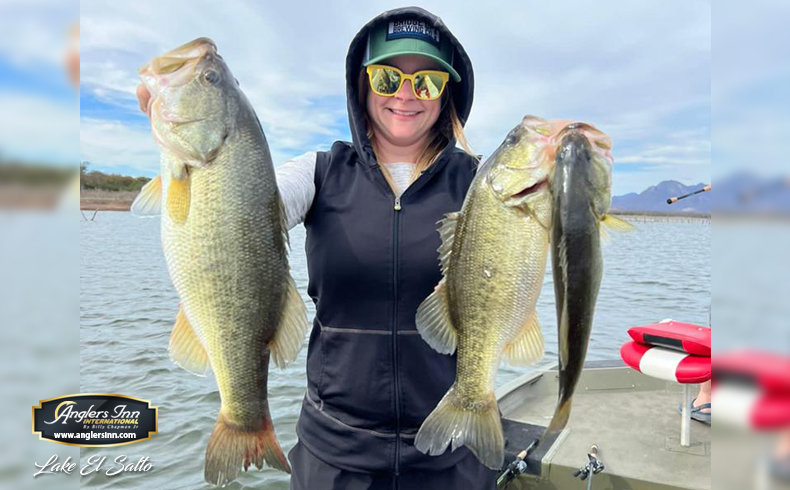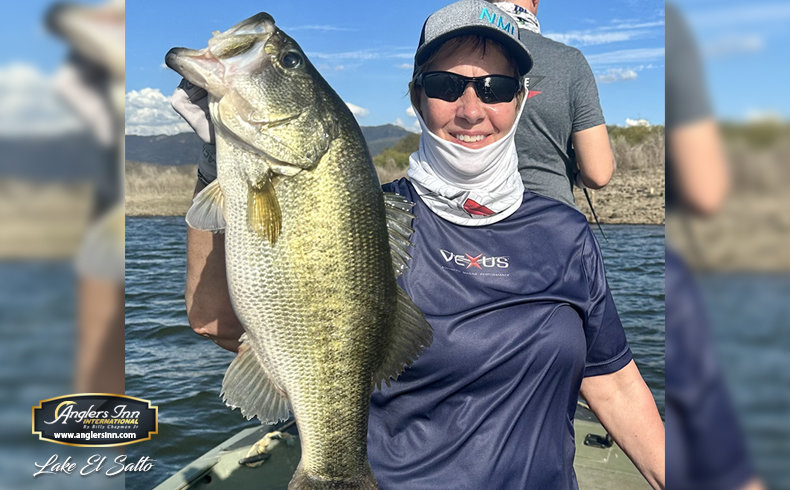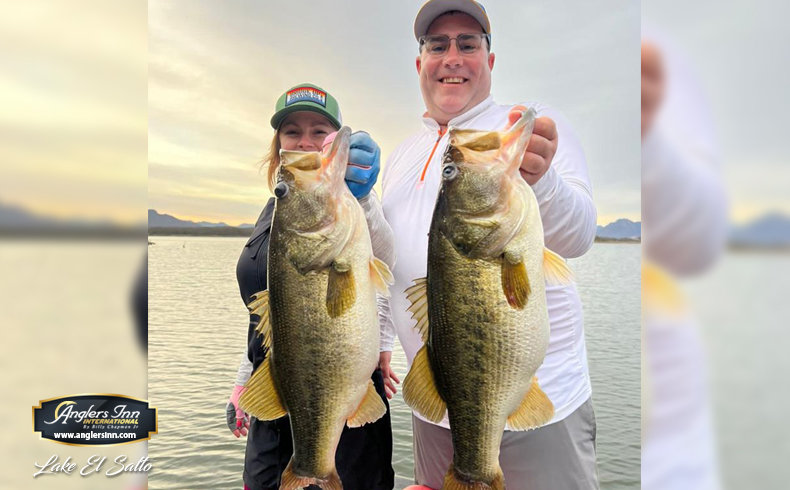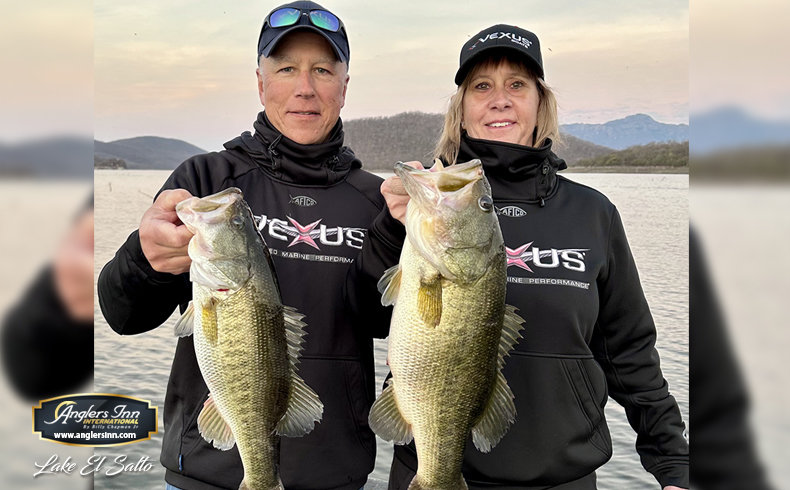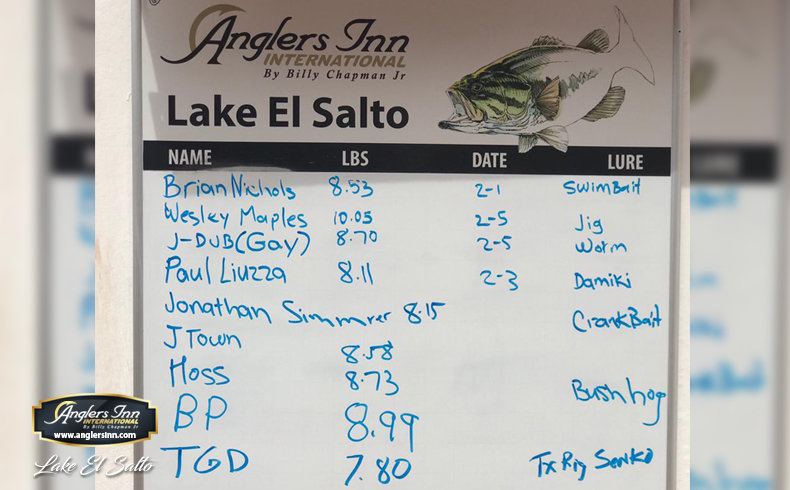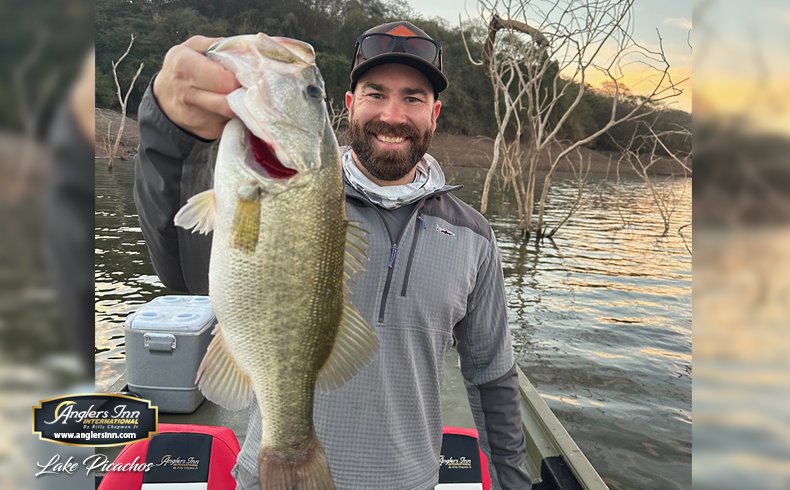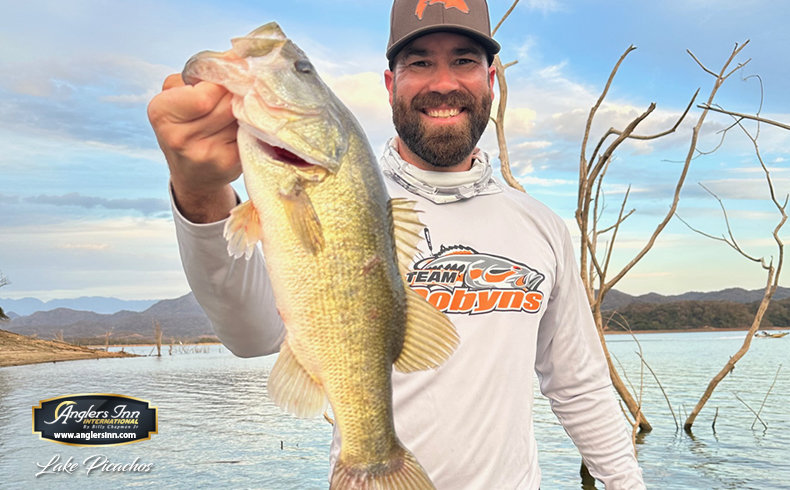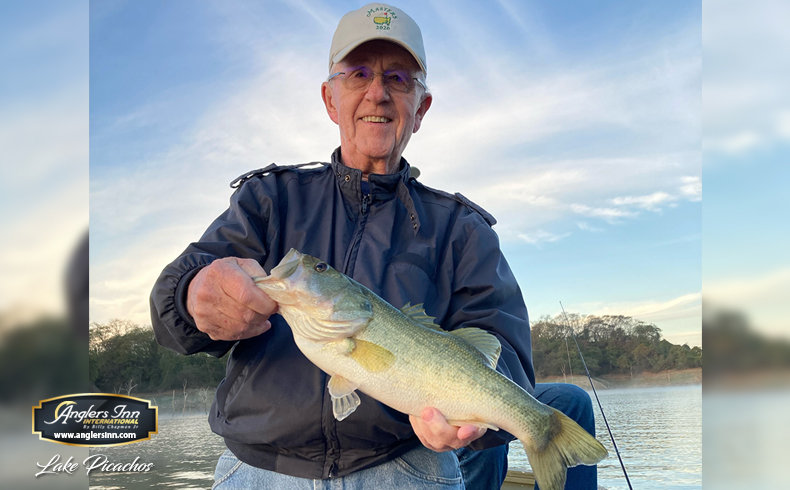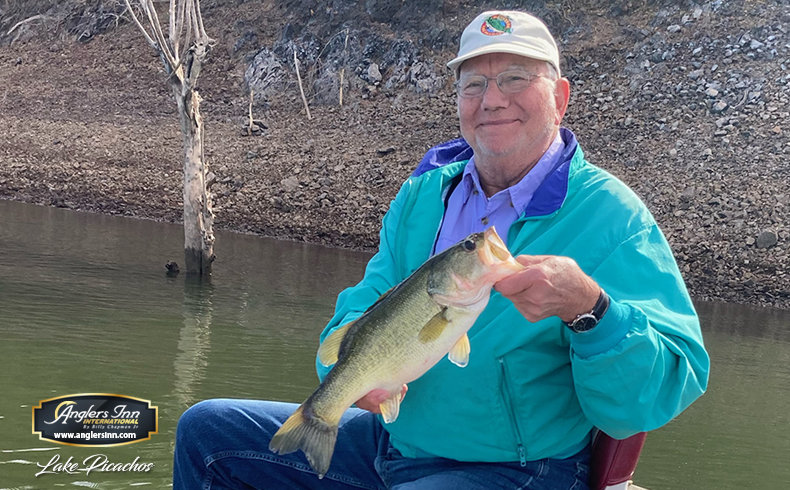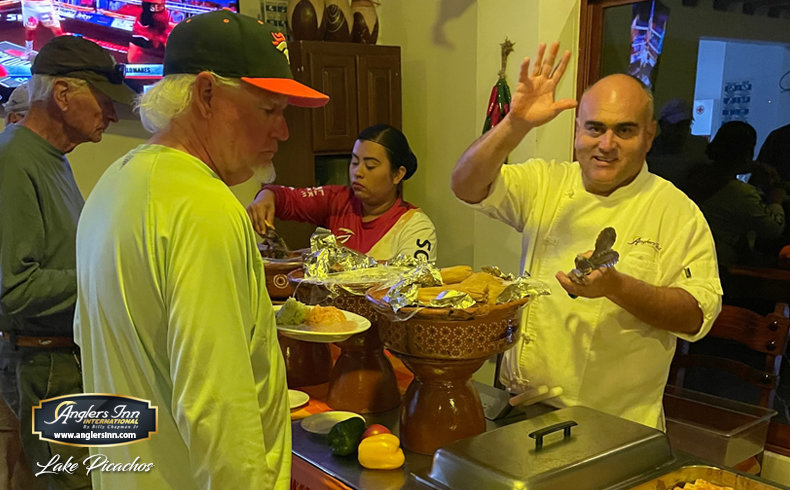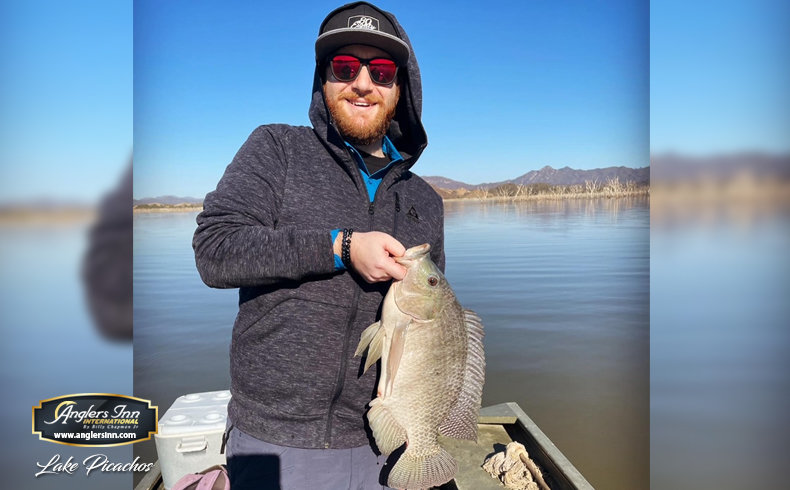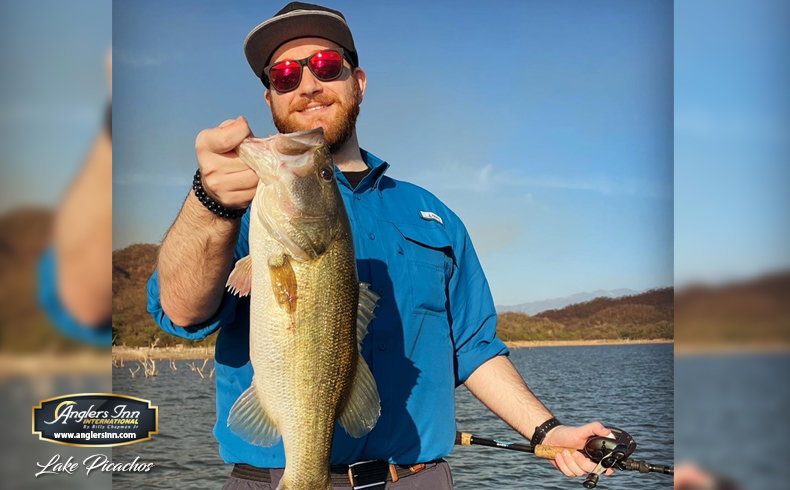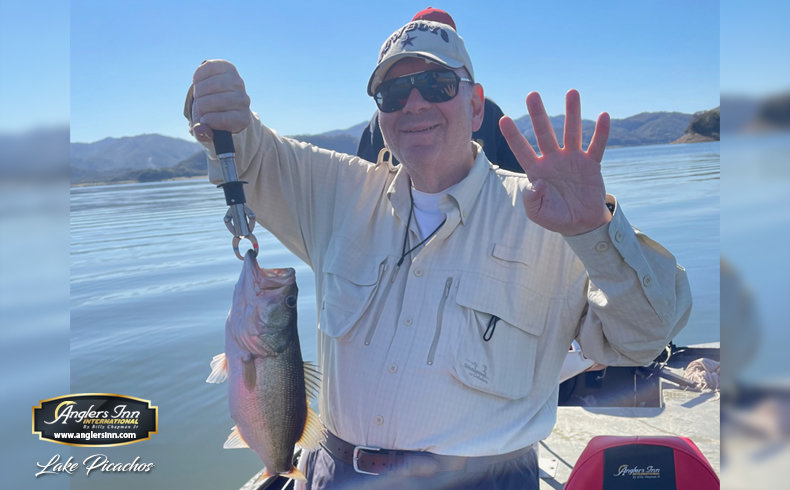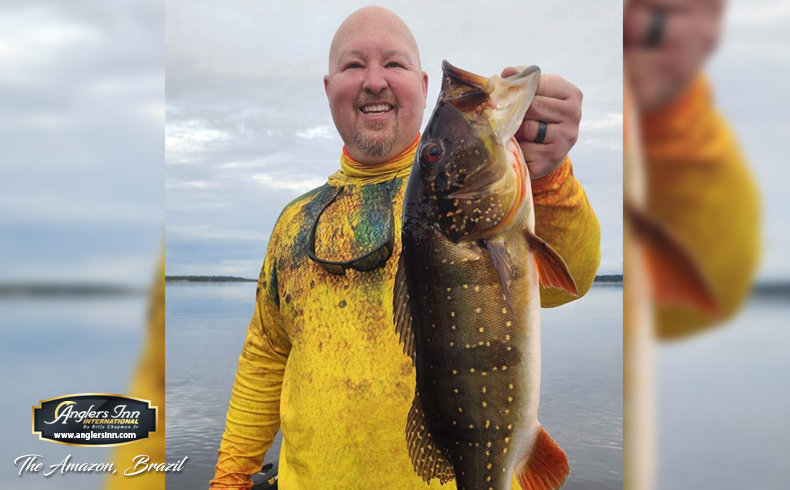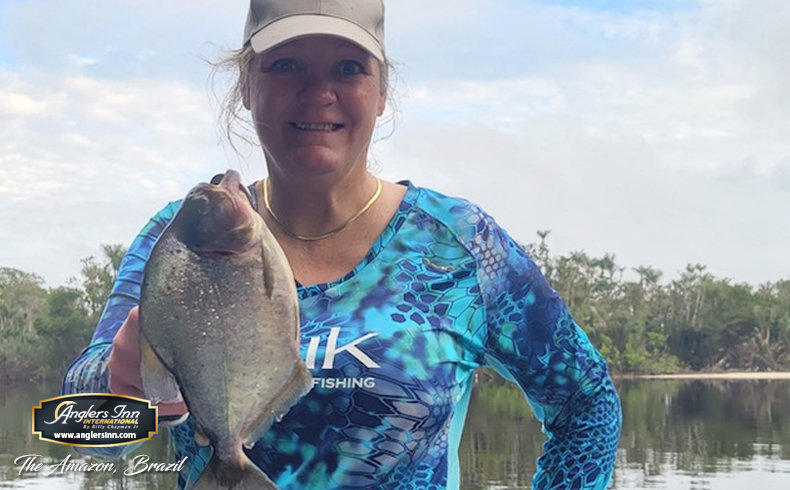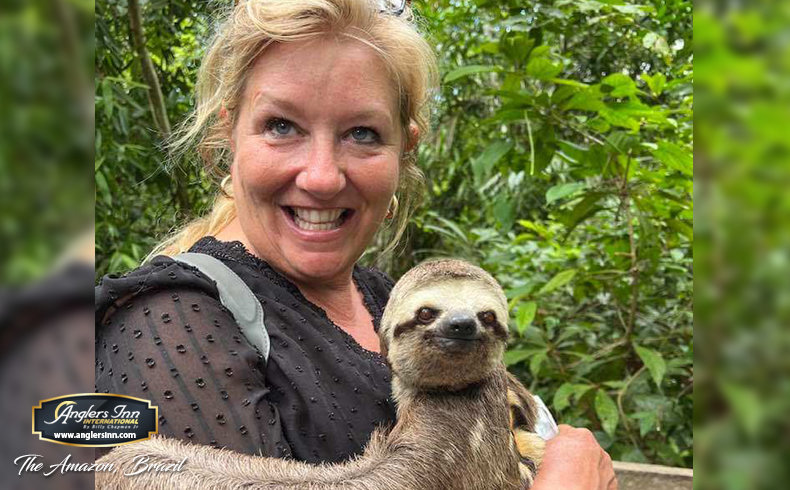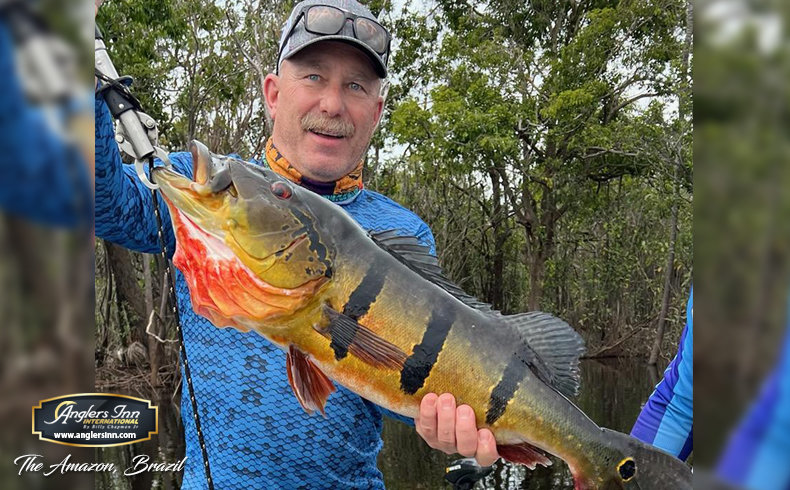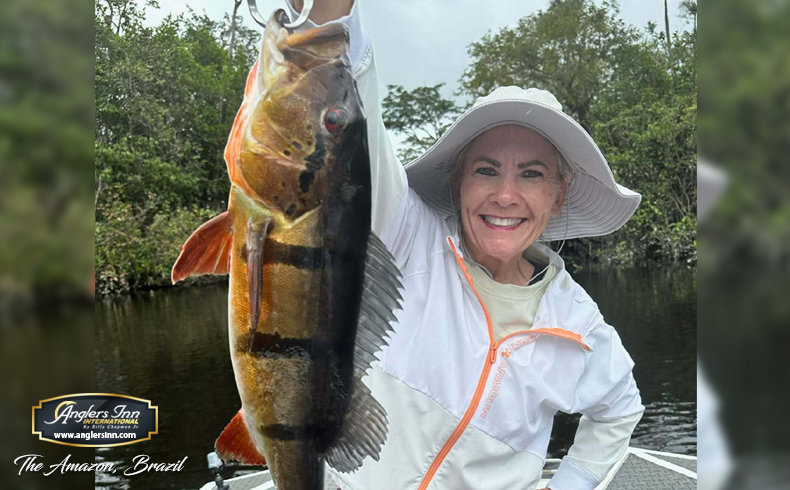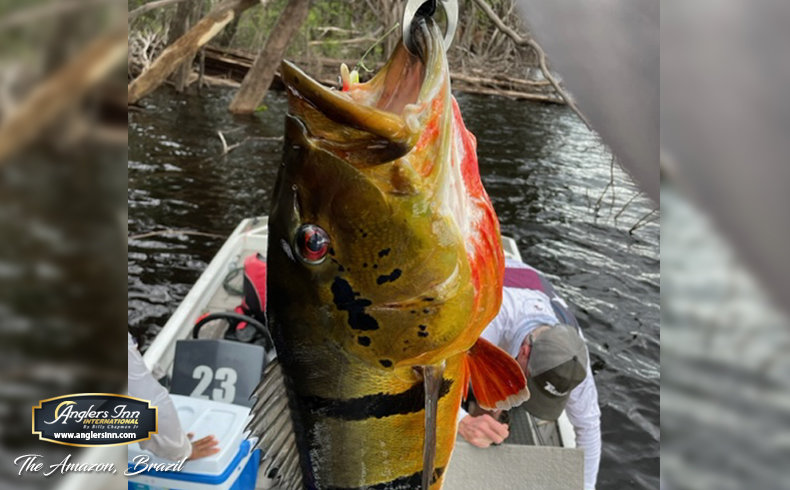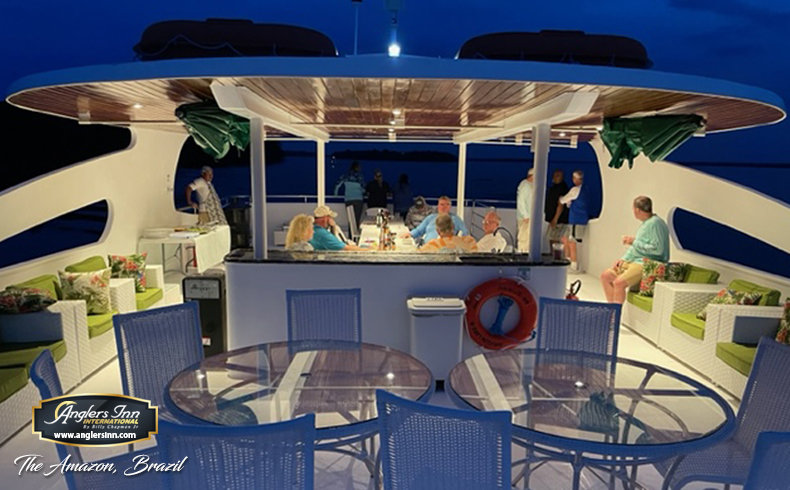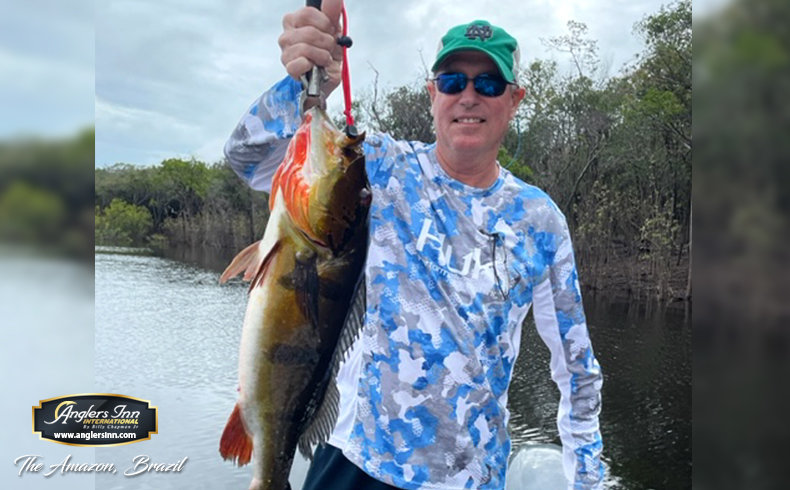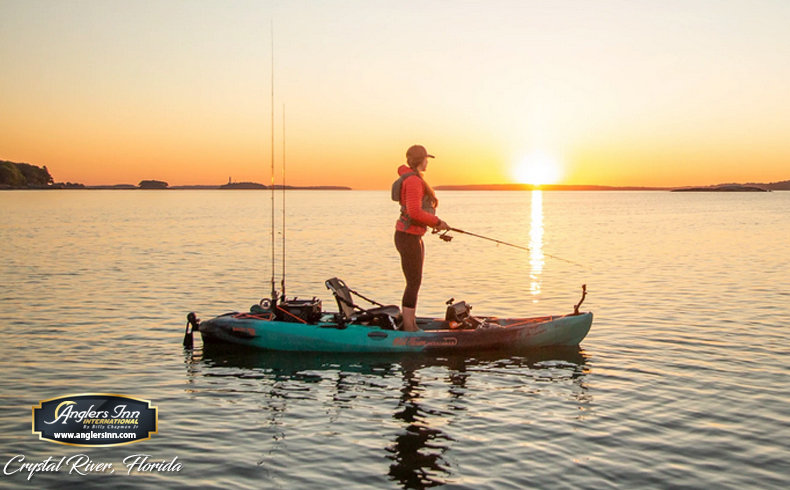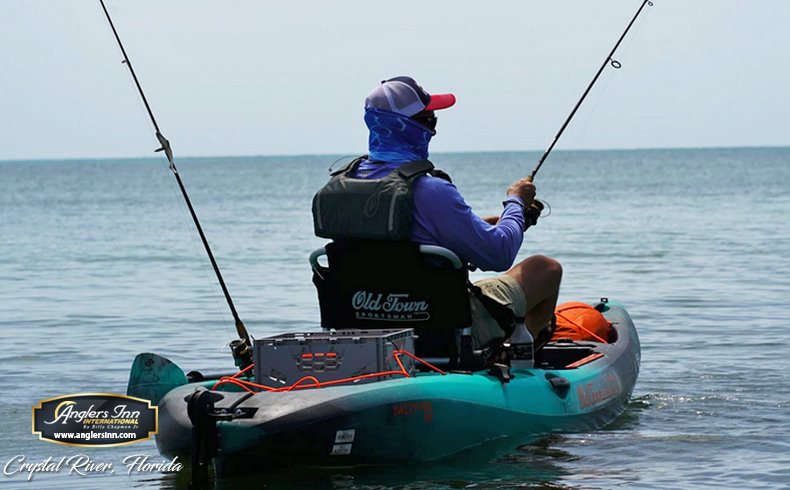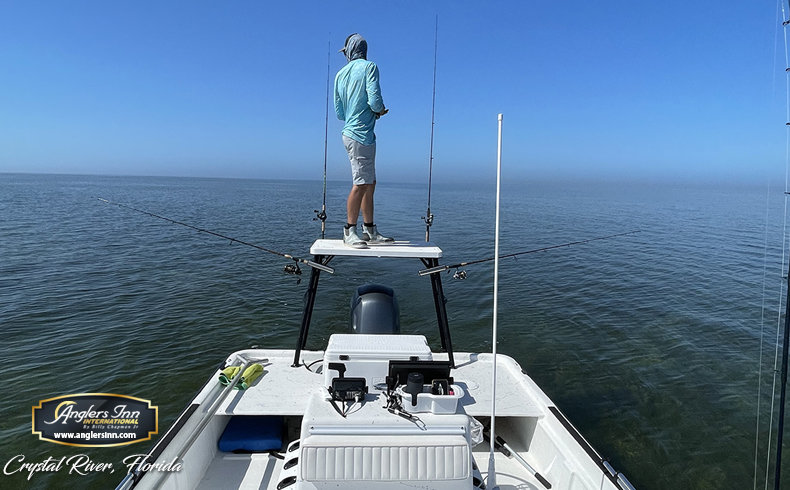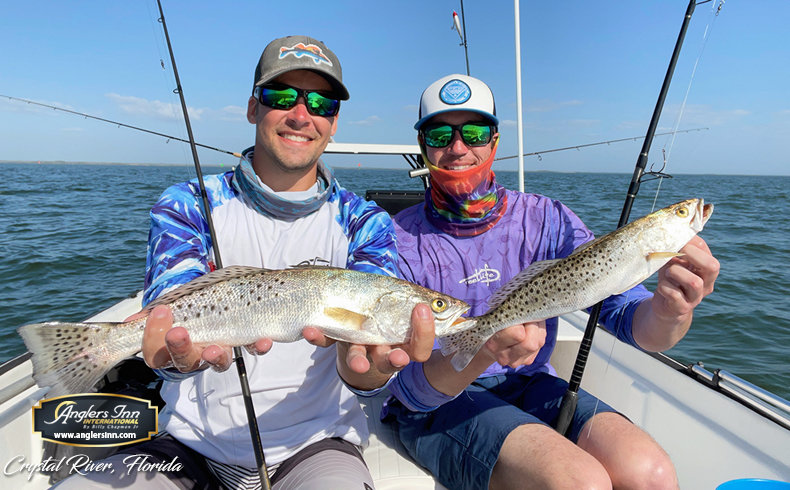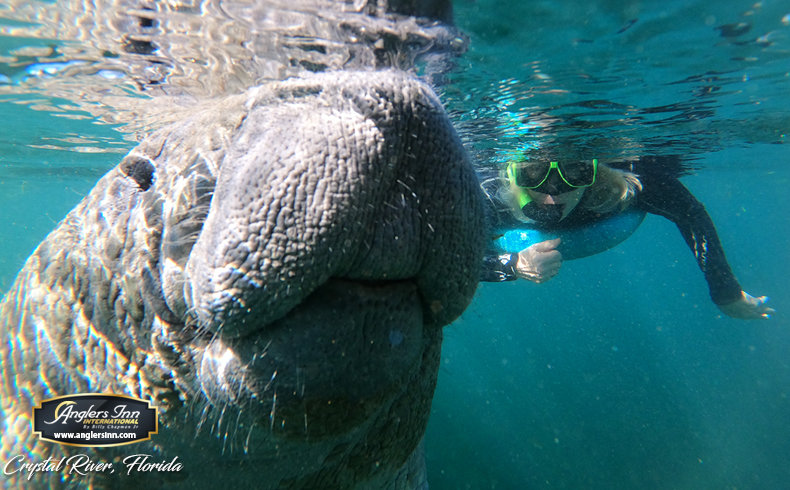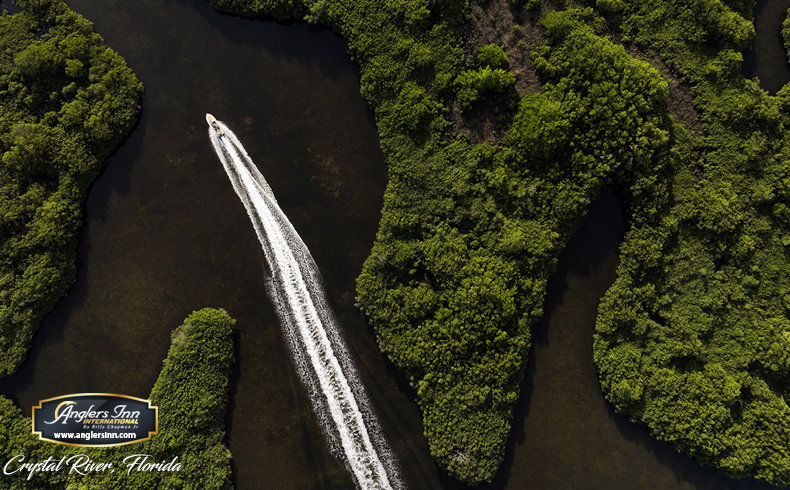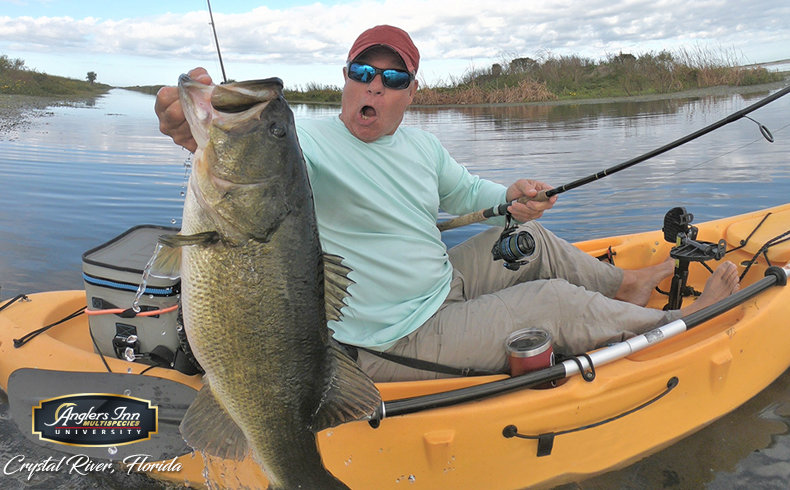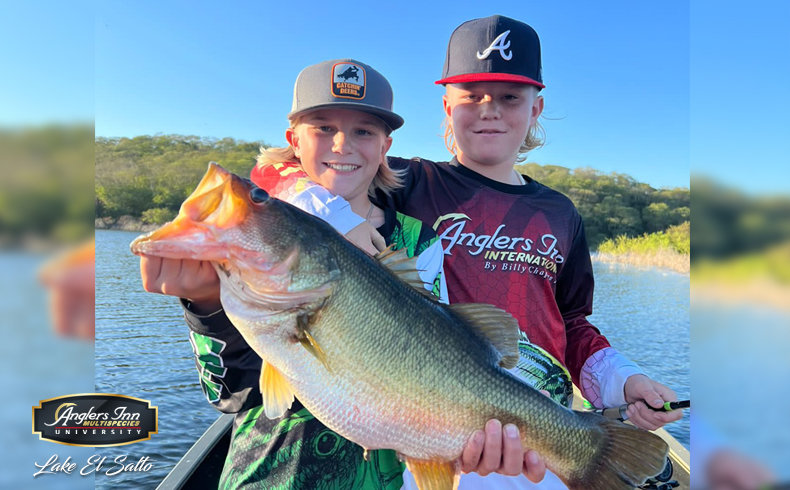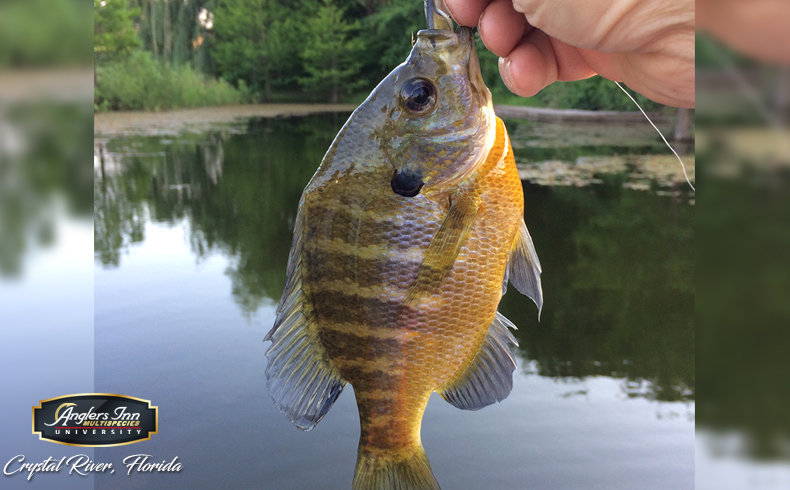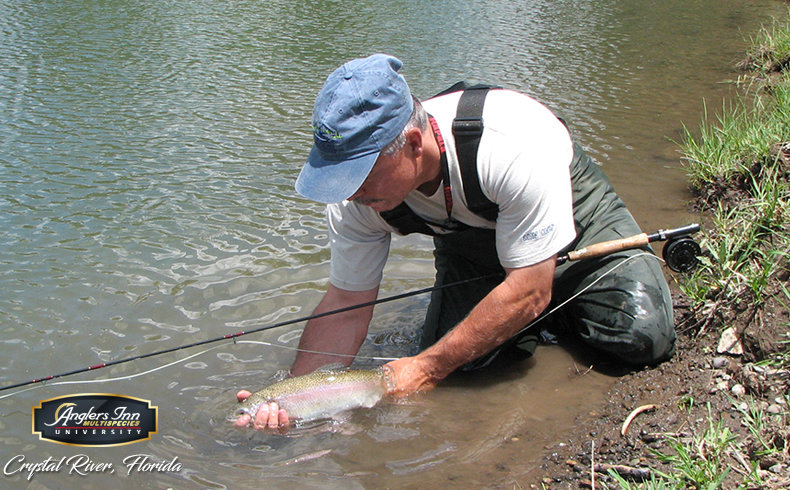 February is the romantic month and couples certainly enjoyed the lakes this year. Of course, Pablo proposed to Victoria in January but there is no bad time for that, even if it is a month prior to Valentines.
All our anglers, at both lakes, enjoyed great fishing in February and we do sound like a broken record with our best lure report. This is certainly the year of the stick worm and these baits have been popular for quite some time now. Stick worms like the Senko, Berkley General and Yum Dinger lead the way and the 5-inch seems to be THE size and watermelon is THE key color. So pack plenty.
Don't forget the other tackle box staples. You'll want deep diving cranks with citrus the favored color. PowerWorms, those 10-inch black/blue monsters, have been enticing bites for years and the bass still love them. Swimbaits and topwaters remain great baits as well. And as we always say, bring those baits you have the best confidence in. Lastly, listen to your guide.
The lake continues to drop as expected during this time of year so everything is normal. The lakes are still thriving with bait fish from the 2021 floods so the bass are heavy yet always looking for their next snack.
A story common among these anglers is the scheduling of their next trip. Seems no one wants to leave and everyone can't wait to get back.

Lake El Salto
Spending part of their Valentine's month at the lake were Amanda Sparks and husband Jason and they enjoyed the trademarks of Anglers Inn: great fishing, food and service. Among their big catches was an 8 and ½ pounder.
Another couple that ventured to Lake El Salto were Willie and Kim Nelson. It was the first trip to Lake El Salto for the pair and they are already planning a return engagement, this next time with friends. Their largest bass weighed in at 8 pounds 10 ounces. Among their favorite baits were the Senko, deep cranks and swim baits.

Steve and Jean Vittetow also spent part of their February at Lake El Salto. Fishing points and shoreline using Senkos and top water popping baits produced all the fish they wanted for the trip. A trip for next season is already booked.

Hank Brown and Paul McEachern, El Salto veterans with over 20 trips, visited Lake El Salto mid February and faced temperatures a bit cooler than normal. It didn't seem to hurt the fishing as the pair boated nearly 100 fish per day, the largest at 7.9 pounds. Deep cranking an XD 20 in 20 foot deep water produced great results. A joint El Salto/Picachos trip is already scheduled for May. "From our experience we can guarantee Anglers Inn is by far the best lodge, service and guides on the lake," reported the pair.

"Our guide informed us of the current hot baits to use and we rigged accordingly," reports Jim Taibi. Jim and fishing partner Ken Murata used watermelon and green pumpkin Senkos, Carolina rigged lizards, 4 and 6 inch swimbaits and lipless cranks. Biggest fish of the trip notched the scale to just under 10 pounds. A return trip is scheduled for June.

Brian Brandstetter and Wesley Maples fished mainly green pumpkin Senkos on flats and jigs along the shoreline and off points in low light. Big fish was a 10-pounder. The next trip is already booked.

Richard Sawaske and Gary Elrod had a great time catching 60 quality bass per day. Gary took honors with a 9 pounder.

Sara and Stuart Smith were accompanied by friends to Lake El Salto. Included in the group were Kyle Carpenter, jacob Reindl, Brian Christiansen, Jim Tmosovic, Adam Cherry and Dad, Sara Gerondale (Adam's roommate), Jordan Thayse and Jon Chartier. Senkos, deep cranks, swim baits and top waters performed well for the group. They were at the lake last year and have their next return already booked.
Lake Picachos

Not everyone who dropped in at an Anglers Inn Lodge in February brought their significant other. Cru Ginno brought in 7 buddies and they reported daily catches of 100 to 120 fish per boat. Many were in the 4.5 pound range. Top baits: 6-inch Senko, swim baits and walking top waters.
Jerry Gattis and his buddy Merph Ellis are not newbies to Anglers Inn with multiple trips under their belts. Best bait: watermelon/red 9-inch lizard. Bites were predictable when casting on a point near the shoreline and slowly drawing the bait to deeper water. A return trip in November is booked, mirroring their trip this past November with the same group of kids and grandkids.

Amazon
A short season was experienced this season with high waters hampering the fishing and logistics. But those that made the trip had a great adventure to the jungles of Amazon.
Crystal River
Fishing is never better as it is prime for snook, largemouth bass and trout. The manatees are at full strength now and sightings are common. The water is just right for swimming with the big mammals. The Anglers Inn Floating Suites is ready for occupancy so guests are encouraged to make reservations now for trips this spring, summer and fall. Our luxurious 59-foot, wide-body houseboat will accommodate up to 8. Moored at Pete's Pier, the Floating Suite provides "on the water' lodging and in the heart of Kings Bay.
Our first Old Town kayaks have arrived. These pedal driven crafts are ideal for touring and fishing. There is so much to see and do in Crystal River so check us out at anglersinn.com.
Anglers Inn University

George Large, industry and fishing expert, is taking reservations now for students to attend Anglers Inn University. A special El Salto Campus Intermediate class is available in July and Crystal River Campus classes are now through April, conducted at Pete's Pier. Offered are classes designed for Beginner, Intermediate, Advanced, Kayak, Fly and Saltwater fishing. Students can refine and upgrade their fishing knowledge and capabilities for more fun on the water. To register for a class or to ask questions contact George at info@anglersinnuniversity.com.
---